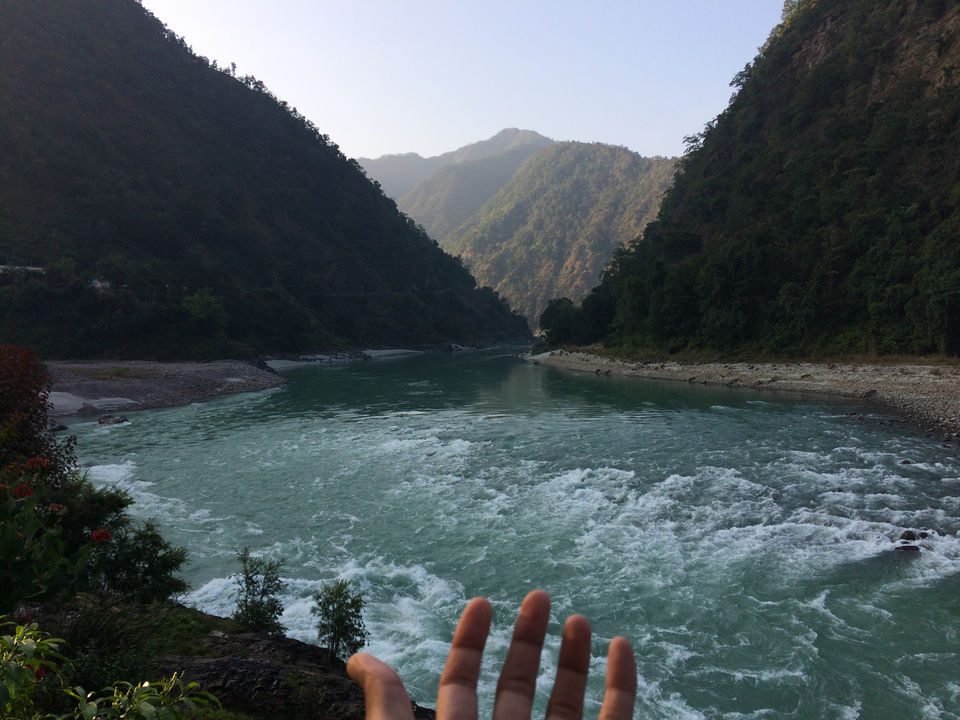 Delhi to Rishikesh-
Friends I went Rishikesh by Bus from Anand Vihar ISBT Delhi. One can also go by train. It's a 5-6 hour journey. I reached Rishikesh at 7 am. The 1st thing I did was, I went to Jumpin Heights office at Tapovan which is near Laxman Jhula. They offers India's highest bungee jumping (83 mtrs) in mohanchatti village which is nearly 23 kms from Rishikesh. They also offers Asia's longest flying fox and Giant swing. They also arrange transportation with extra charge. One can also go at their own. You can also book online on their site jumpinheights.com or at office in tapovan. But it is better to book in advance as sometimes their is no slot free. And important information -Tuesday is a holiday. And you should go in the morning near 09-10 am, after 01 pm it is difficult to get a ride. Fee for bungee jump is ₹3550. Friends these are the only operators here so if you go through any other travel agent, they will charge you more. So I went to mohanchatti, where the actual site is by their bus. It took an hour and mohanchatti is a beautiful place. After briefing by instructor and weight check I went to site. Maximum weight is 120 kg. And minimum age is 12. It is a platform over a little river and view is very beautiful. After chord connection and security checks I stood at the edge and my heart was thumping at very high rate. Then I jumped and everything just stopped , adrenaline rushed, butterflies fly in stomach and it seemed that you
are are going to die. Then the chord gives you a jerk and you go up again and then the senses come to sense. I felt incredibly, I was screaming like anything and my heartbeat was at peak while hanging from a height of 83 meters. Slowly I went down and assistants helped me to undone chords. I sat there for 10 minute and recalled everything what had just happened and it was the best experience I ever had. I felt my heartbeat so closely and that fine line between life and death. Then it's a small trek of 15 minutes to main road and I one can collect their pictures and video of jump for ₹ 700. And if your are a Defence personnel then it's free. After this mesmerising and unforgettable experience I headed to Kaudiyala which is a small village 40 kms from Rishikesh and is rafting hub. I stayed at Garhwal Mandal Vikas Nigam in camps on the bank of holy Ganga.
And I woke up with a very beautiful view of mountains and sound of Ganga. Enjoyed the sunrise and the view was breathtaking. We go for rafting and it was awesome. Also went for a small trek in the real forest with guide. It was not a traditional trek but an untouched cascade in the forest and was worth going. The evening near the Ganges and the sound of water and dinner in open was memorable.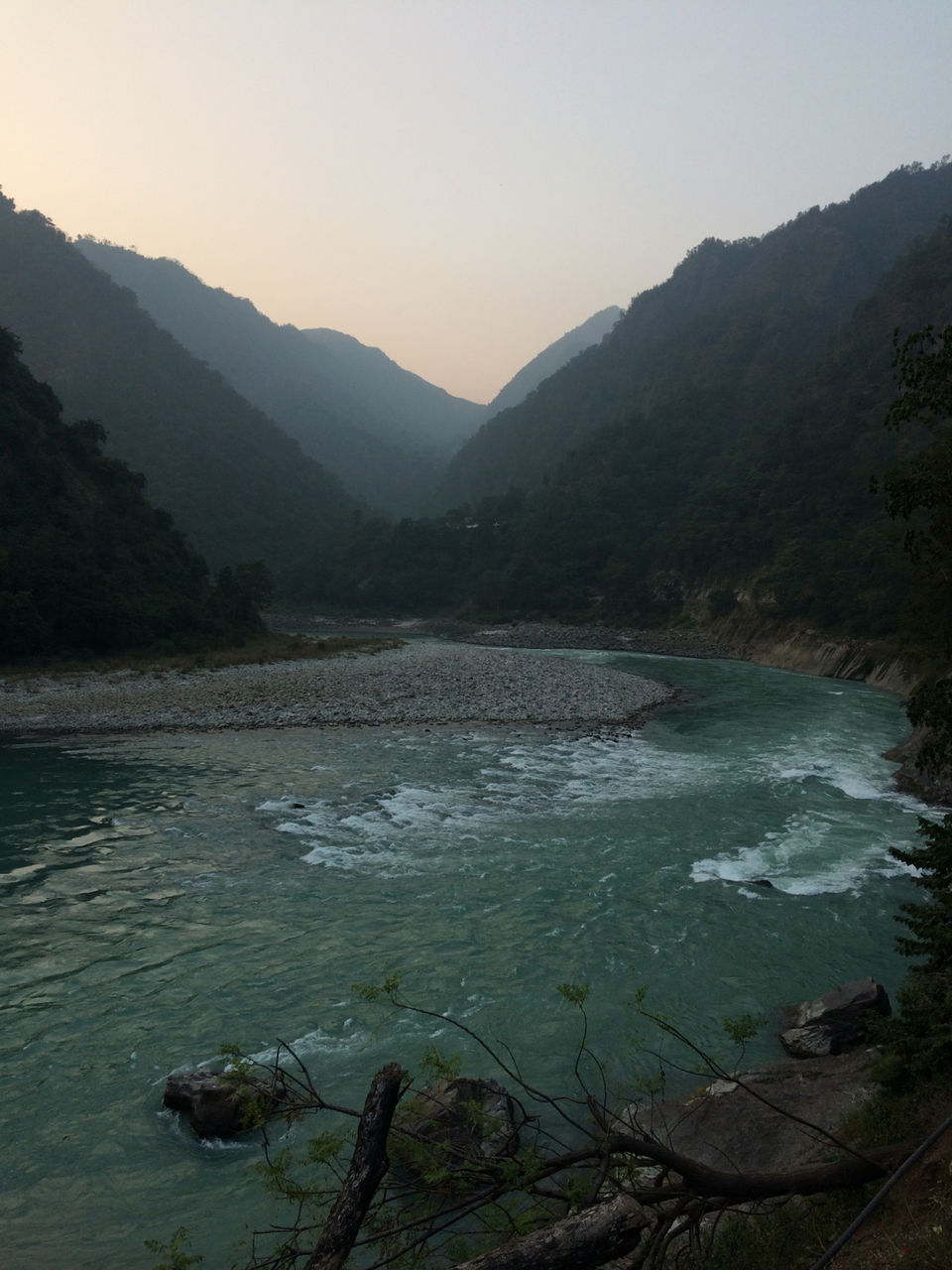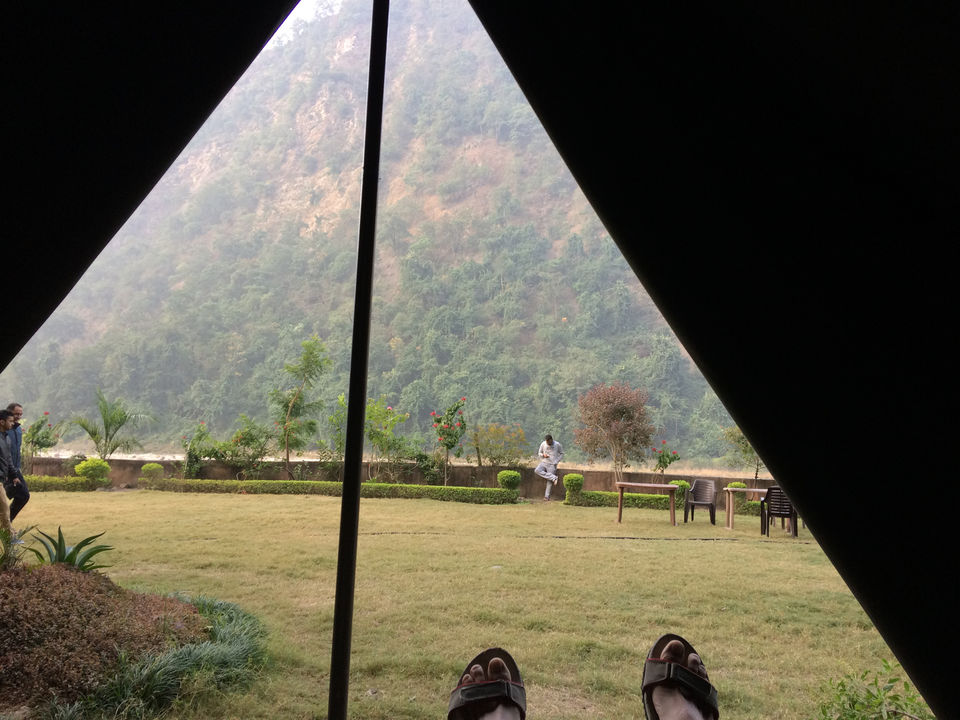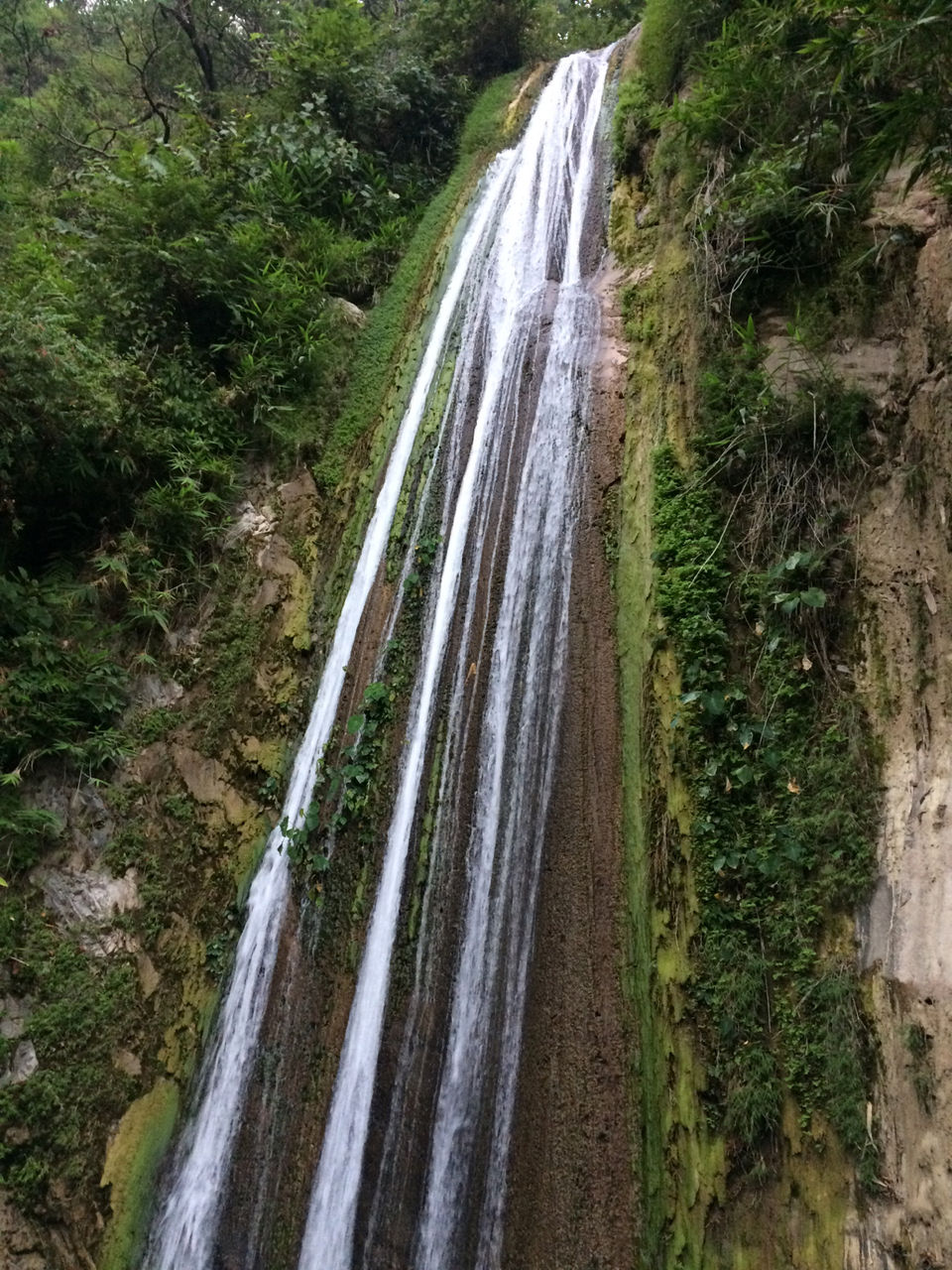 Next morning again was beautiful and we went to Devprayag which is an hourlong journey from Kaudiyala. The Sangam of Bhagirathi and Alaknanda takes place here and from here it is named as Ganga. It is a beautiful site. We started rafting from Devprayag to Kaudiyala which is 26 kms and enjoyed the nature's best beauty, clean and blue holy Ganges. The rapids in between were adventurous and was a thrilling experience. We took dip in between that was incredible. We reached Kaudiyala and rested in evening and again enjoyed the night.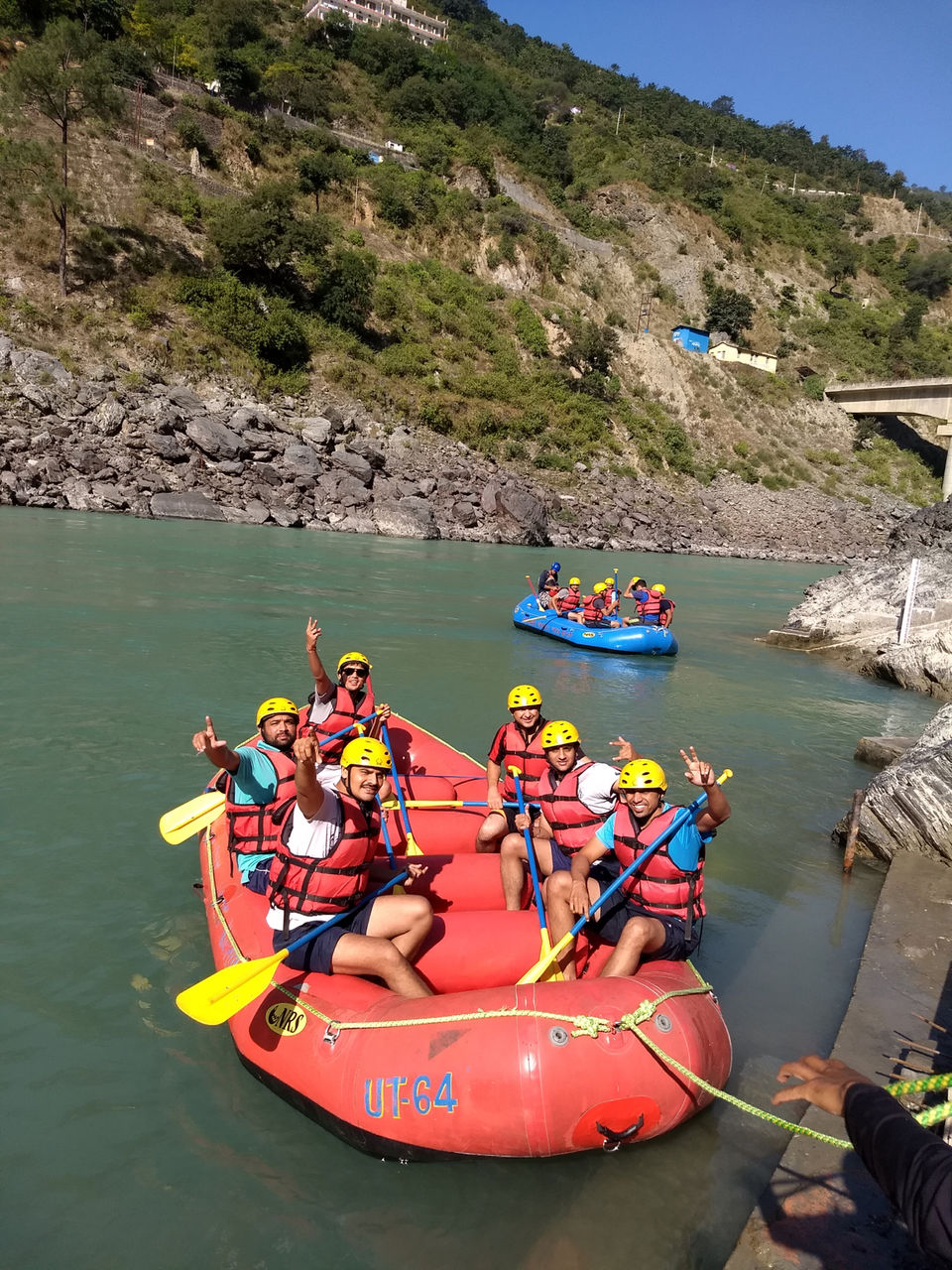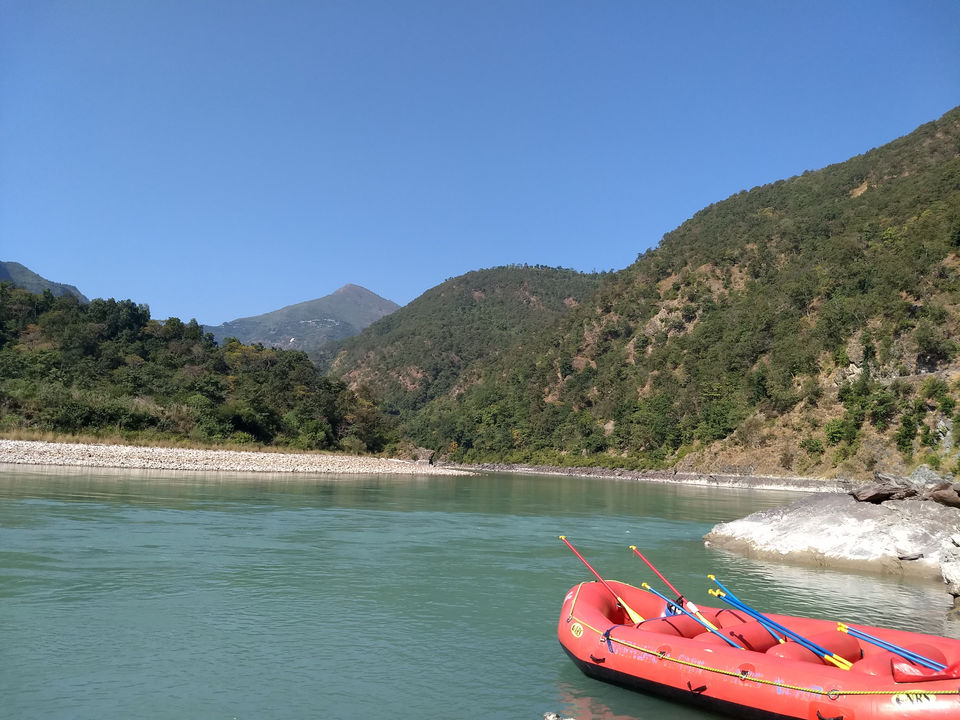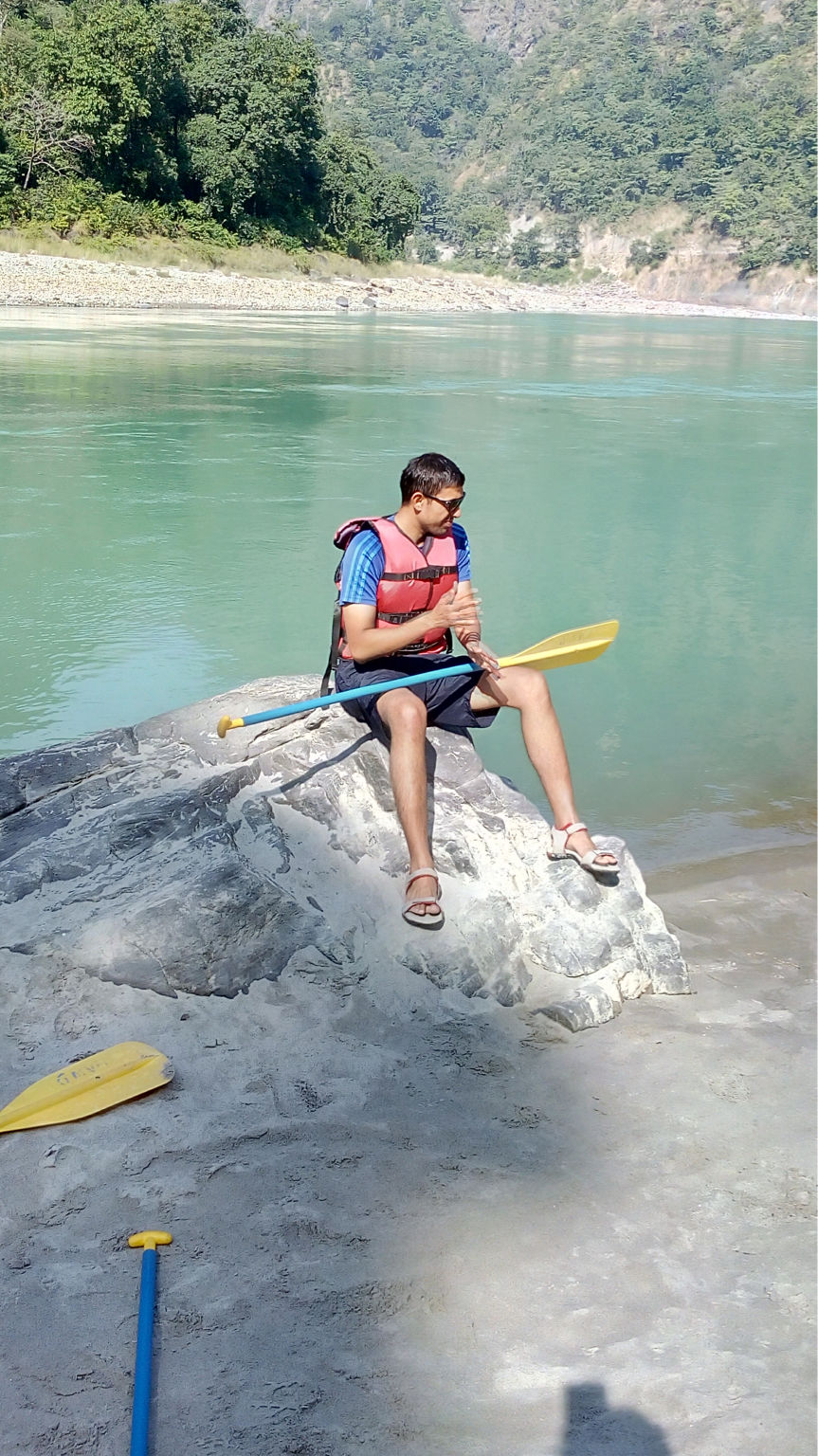 This was our final day. We had breakfast and started our final leg of rafting and the crossed the most dangerous rapid named as 'The Wall'. It is not suggested to go through this rapid as it is extremely dangerous and expertise required for it. It is banned by government but we were lucky to have experts with us and all others crossed this rapid from outside the river. We ended our beautiful journey in Shivpuri and reached Rishikesh. Here visited Ram and Laxman Jhula and witnessed Ganga Aarti at Triveni Ghat. It was a very beautiful journey and memories are still fresh in my mind and I am craving to go again Rishikesh. I think Rishikesh is magnetic. Once a person visit he wants to visit it again and again. Thanks friends. You can ask questions if any other information required.