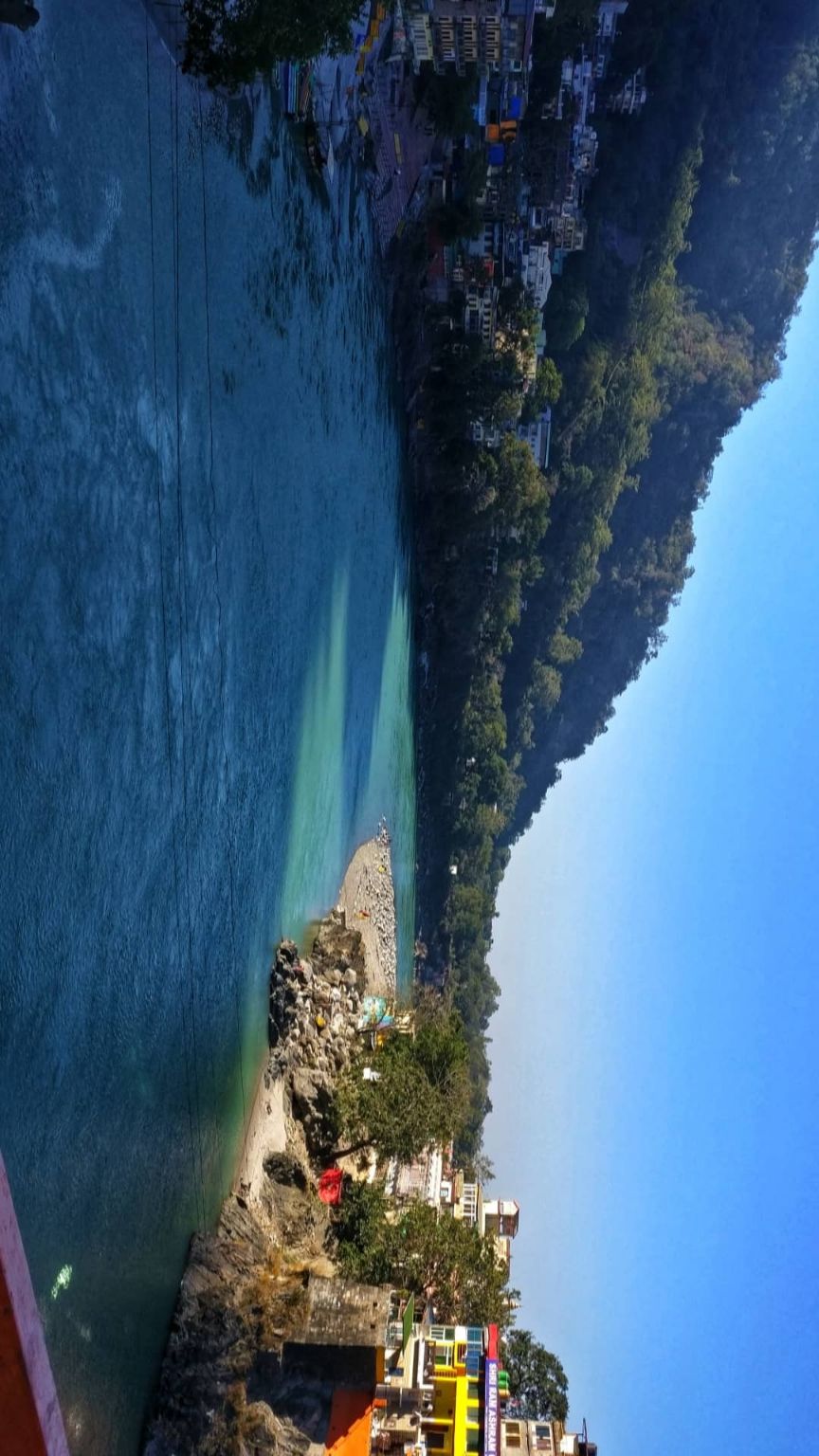 Rishikesh - a well known place among backpackers, situated on the banks of beautiful Ganges and surrounded by mountains. Rishikesh sits on the foothill of  Garhwal Himalayas.
It boasts of being Yoga capital of world, so there are Ashrams everywhere, in and around the city.
It is famous among Indians as it is a pilgrimage town and regarded as one of the holiest places. One can see a number of  foreigners in this town for obvious reason - Yoga. It is also a adventure capital of India - Bungee Jump and River rafting are two popular activities here.
My first visit to Rishikesh was back in 2015, since it was a family trip, I could explore only the spiritual side of this place: visited various Ashrams, temples, took a holy dip in freezing cold Ganga river, attended Ganga Aarati - typical family trip, you see. Also visited Haridwar- another holy place on the banks river Ganga. It was amazing experience. It was a short visit of 2 days so many places were left unexplored.
Rishikesh is that place where you  want to go again and again, each time it will surprise you with something new. Recently, in the month of Dec'18, I visited this place again. This time alone. A solo trip. Since I had almost 20 days off from my work, initially I had thought of taking a Yoga course in Rishikesh which I had almost booked at Paramarth Niketan Ashram but I also wanted to experience the winter  snow treks , went for latter one. My trek pick up location was Dehradun which is not very far from Rishikesh, so I catered my travel plans to visit Rishikesh for couple of days first then go on a trek.
The visit this time was special as it was a solo trip and I was excited about the Bungee jumping that I had booked in Rishikesh. Oh, did I not mention about my bungee jumping plan ? I think I should write about that experience in another story. Well, anyway, I explored the city at my own pace, the way I wanted. It was not my first visit so I did not rush into anything. I just wanted to relax, so, I just sat by beautiful river ghats, went to cafes,  met some amazing backpackers.
Later, went for Bungee jumping which is located at Mohanchatti- a remote place, 45 mins scenic drive from Rishikesh city. Again, this time it was a short visit and I am sure I will be visiting once again. That's the reason I did not do River rafting this time as I need some reason to visit next time. 😉
I will leave with some pictures. Hope you enjoyed reading!