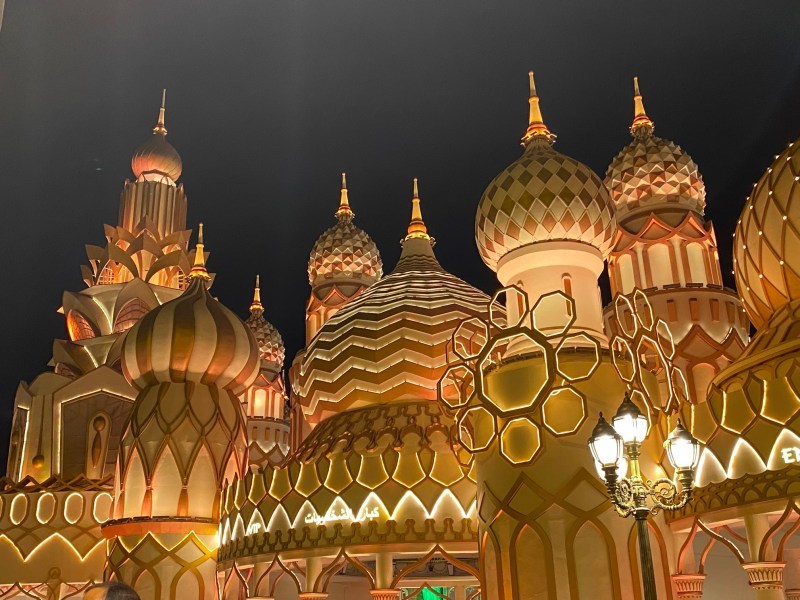 I had been to Dubai once before my recent visit a few months back. And every time I had discussed with friends, relatives, or colleagues, the recommendation was not to miss Burj Khalifa or go for the desert safari. But this time, I deviated from such recommendations and visited Dubai's Global Village and was awestruck to stand amid huge pavilions from different countries of the world. Each of them had innumerable stalls selling various traditional dishes of the region, local and handmade handicrafts, artwork, and clothing.
Dubai's Global Village is considered to be the largest shopping arena, hosting almost more than 6 million visitors yearly. The 27th edition of Dubai's Global Village was initiated on 25th October 2022 and is expected to continue till 23rd April 2023. It's an extraordinary experience to witness the culture, and especially the food habits of the people from various countries.
A Bit of History
Dubai's Global Village is linked to the country's shopping festival but its duration is more than that of the festival. The first edition of Dubai's Global Village happened in 1996 near Dubai creek. Thereafter the venue shifted to Oud Metha and then to Dubailand.
Pavilions
The moment I stepped inside the premises of Dubai's Global Village, I was amazed to watch the majestic pavilions hosted by the countries. Almost 27 pavilions showcasing the country's unique culture, delicacies, decorative items, clothing, and many more; truly a delight to be present there. India, my country, also hosted one of the pavilions where one can enjoy the delectable local foods and sway into the vibrant culture coupled with the display of the artistic works of the Indian craftsmen. The other popular pavilions are those of Korea, Bahrain, Kuwait, Palestine, Oman, Qatar, Japan, Iran, Turkey, Russia, Syria, Lebanon, Thailand, Europe, America, Egypt, Morocco, Africa, United Arab Emirates, Pakistan, and China.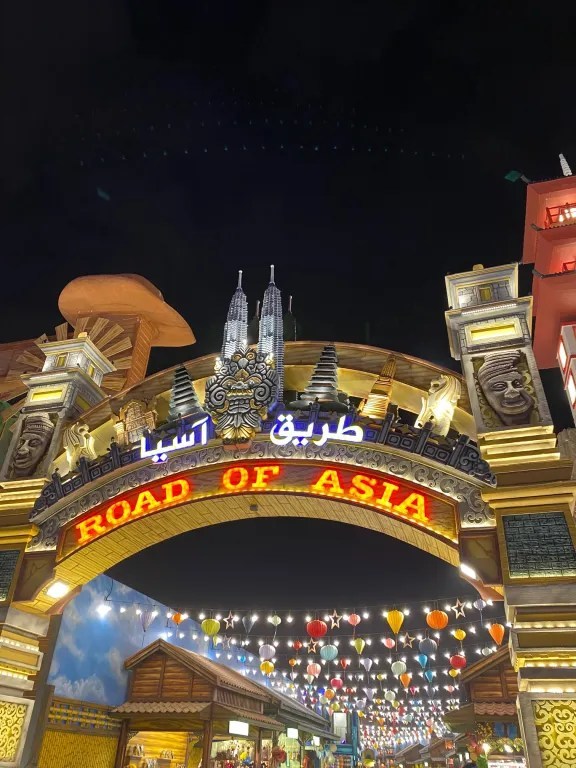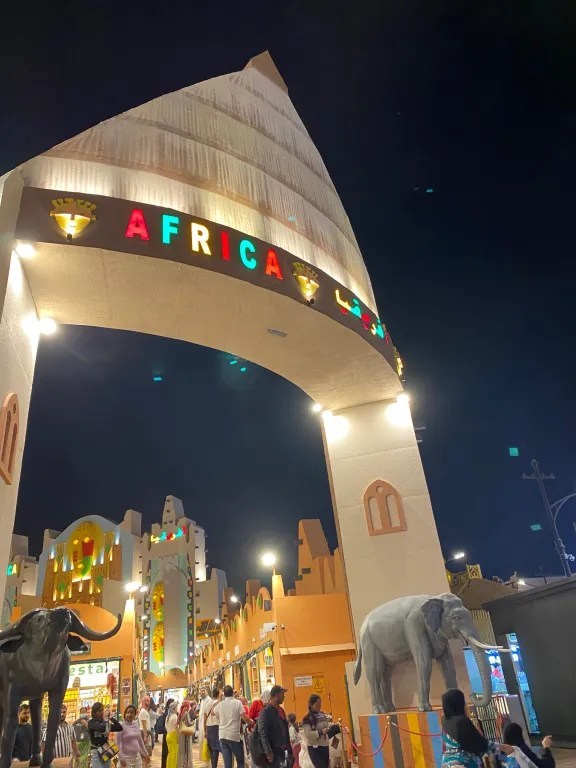 Shopping Arenas
Each pavilion you step in or even if you scan through the entire premises of the Global Village, you will find ample opportunities to fill your shopping bags. Attractive jewelry, colorful beaded ornaments, along with vibrant traditional attire are quite a temptation for visitors. Home decor items and accessories are available in abundance for you to choose from and carry back to your house. Spices, sweets, ice cream, honey, chocolates, and many more food items comprise the key attractions of any of the shopping arenas.
Selfie Spots
Visit a place without a selfie recorded on your mobile camera - truly an impossible thought to be with. Selfies are a craze these days and I bet you will love to click some at the enticing and captivating locations. Dubai's Global Village has plenty of such spots. The prominent among them are - Arabian Square, Dry fountain, Dragon lake near the floating market, the Cultural gate, the entrance gate or the Gate of the World, the Heritage village, and the place for the fireworks.
Shows
Several shows, events, and contests are held at the Global Village. And I did not miss the opportunity to enjoy each one of them. The best among them, according to my view, is the Aqua Action! Stunt show. You can feel the adrenaline vibes watching the thrilling stunts by bikers, car drivers, experts operating fly-boards, operating monster trucks, jet-ski hunts, and several power-packed actions and stunts. The ticket price is AED 45 to 50.
The second show which I enjoyed is the street drumming by the Pied Pipers called AAINJAA. The loud sound of the drums beating in harmony creates a sensational atmosphere all around, coupled with the dance moves by the drummers beaming with energy.
You can watch the Kaleidoscope shows, spend fun-filled time with clowns and experience the beautiful fireworks.
Ripley's Believe It Or Not!®
The "Odditorium" Ripley's Believe It Or Not!® hosts almost 250 exhibits and some new interactive ones to entertain you. You will love to watch the wonderful artifacts, characters from stories, visual illusions, scientific displays, and various other unbelievable displays.
The museum is segregated into several zones - the tribal jungle, incredible installations or human oddities, Ripley's warehouse, Ripley's American and Arabian collection, Chamber of Horrors, Space Gallery, and Heroes gallery. There is a room filled with mirrors sparkled by colored lights and their reflections, panels, walls, and many more. Besides, there is a 4D theatre and a retail shop inside the premises.
Carnaval
It is the best place for the kids. There are over 170 rides for the young ones to enjoy a thrilling and fun-packed time. You can hear giggles and laughter all around the arena, amid the brightly lit rides and games. Even, there are some advanced and new virtual games to entertain and attract the young crowd.
Dining Experiences
Food is a specialty at Dubai's Global Village. You will be amazed to list out the delicacies from various parts of the world, all amalgamated in a single place. Almost more than 200 restaurants, cafes, street-side stalls, and shops are present at the campus for savoring your taste buds and soothing your throat with juices, milkshakes, cold drinks, and many more. If you are a food lover, then this place is heaven for you.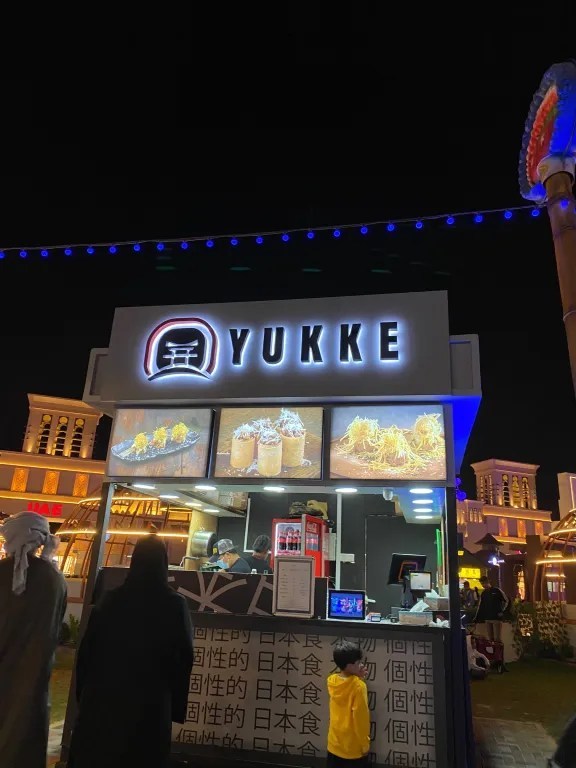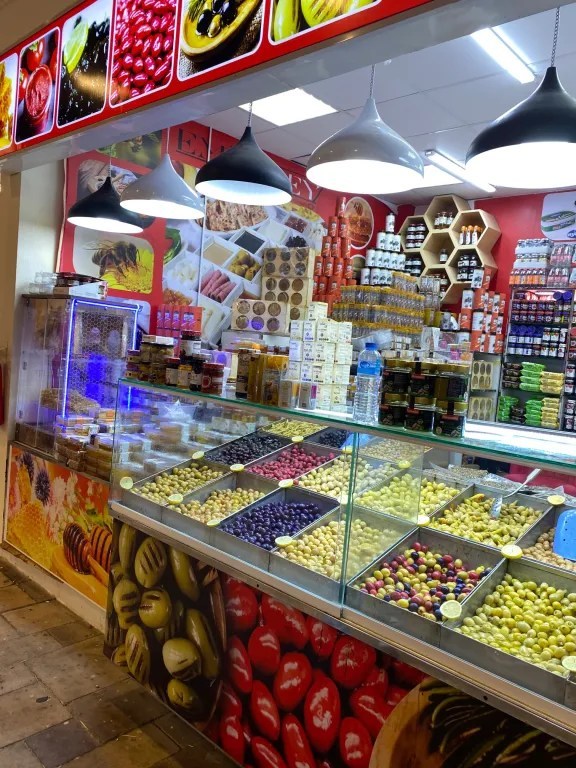 The Specialty Areas
There are a few areas inside Dubai's Global Village which is unique and special. I loved the floating market just beside Dragon lake. You will find small shops and food stalls from Asian countries mainly Thailand, Singapore, Malaysia, and Indonesia. It's recommended to taste the seafood served at the stalls. Happiness Street is mainly for fast food lovers to munch on burgers or relish pizzas. Fiesta street is another brightly lit and happening place with many food stalls welcoming the guests to some lips-smacking and mouth-watering dishes. And then of course you have the Indian Chaat bazaar and the Fruit bazaar.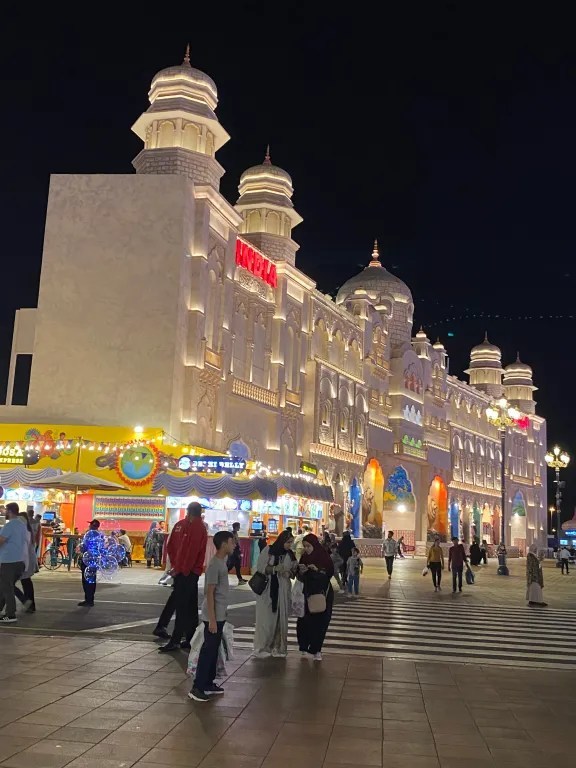 It takes almost 3 to 4 hours to roam around the Global Village. In fact, you can spend a good amount of time hopping onto the pavilions and then sit and relax on the village grounds. I enjoyed the place and would highly recommend visiting.
Operating hours: Sunday to Wednesday from 4 PM to 12 AM and from Thursday to Saturday from 4 PM to 1 AM.
It was indeed an awesome experience in the Global Village, and I hope to visit it again. You must definitely try out during your Dubai trip.
Ready to travel for free? Earn credits and redeem them on Tripoto's weekend getaways, hotel stays and vacation packages!