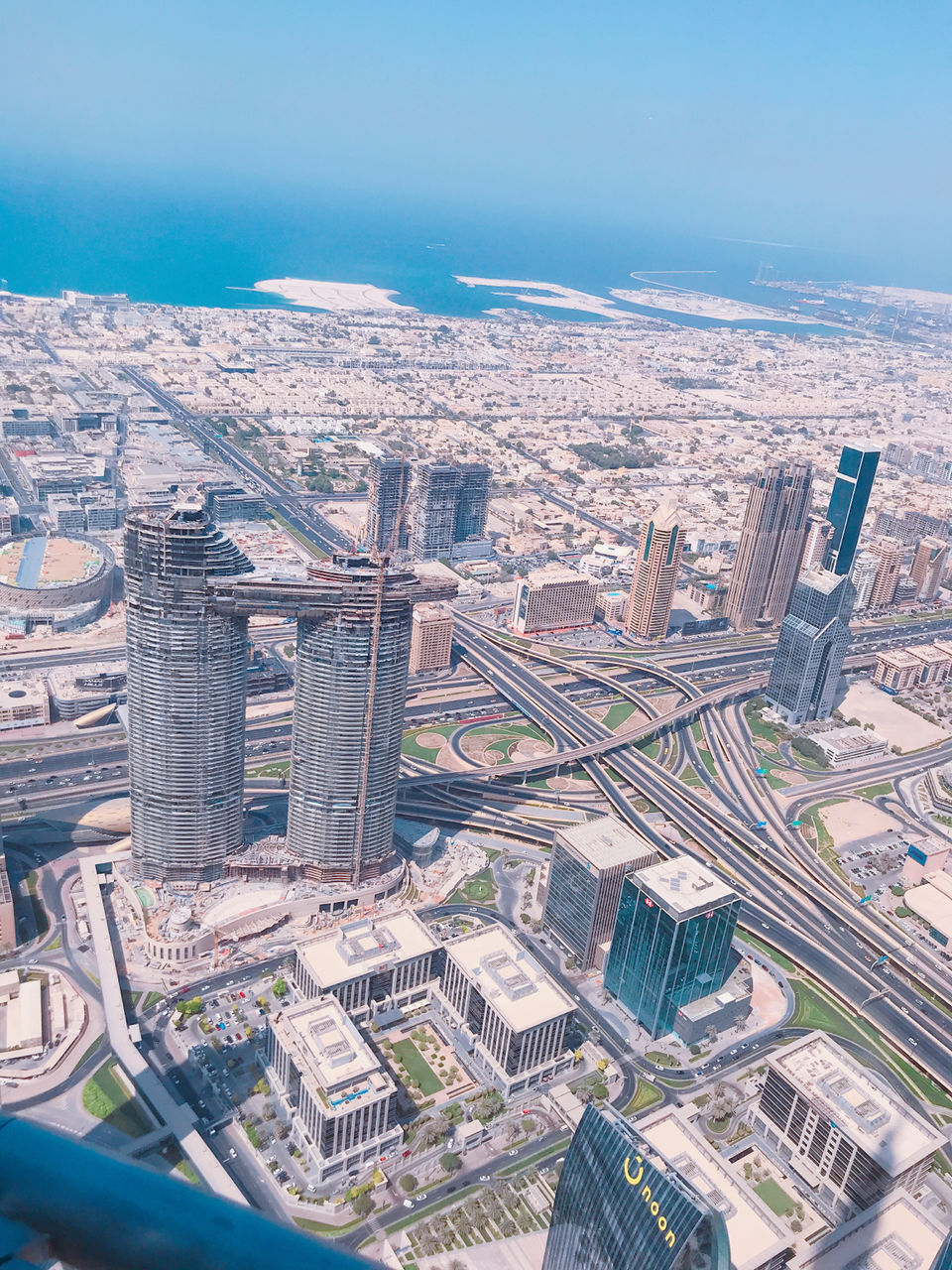 The very first day I planned to see the famous view from Bhuj Khalifa 124th floor.When I visited Dubai in 2013 I already saw the night view so this time I wanted to see the day view of this amusing city and kids enjoyed a lot as the pictures says it all. I booked the Sofitel downtown for 3 nights as it is very expensive but because it is in the mid of the city it is quite easy for u to reach Dubai mall as there is a connecting walkway bridge which is fully air conditioned and you love to walk on it seeing the absolutely amazing and stunning views of Dubai downtown.
After that we roam around Dubai mall and did some shopping for kids as it is the biggest mall in the world you can find hell lot of options for kids clothing, accessories,shoes,toys and many more.The whole day spent superbly.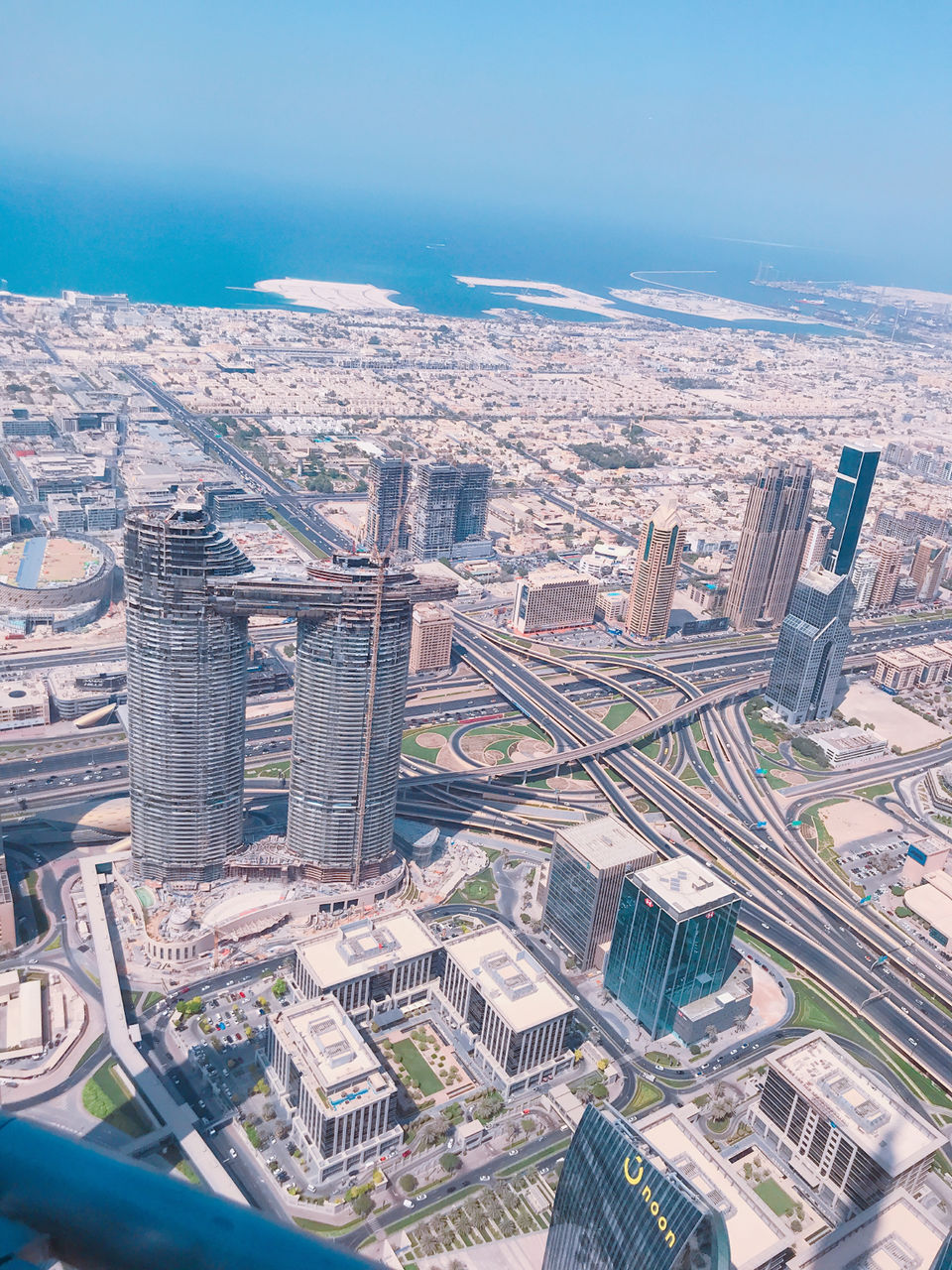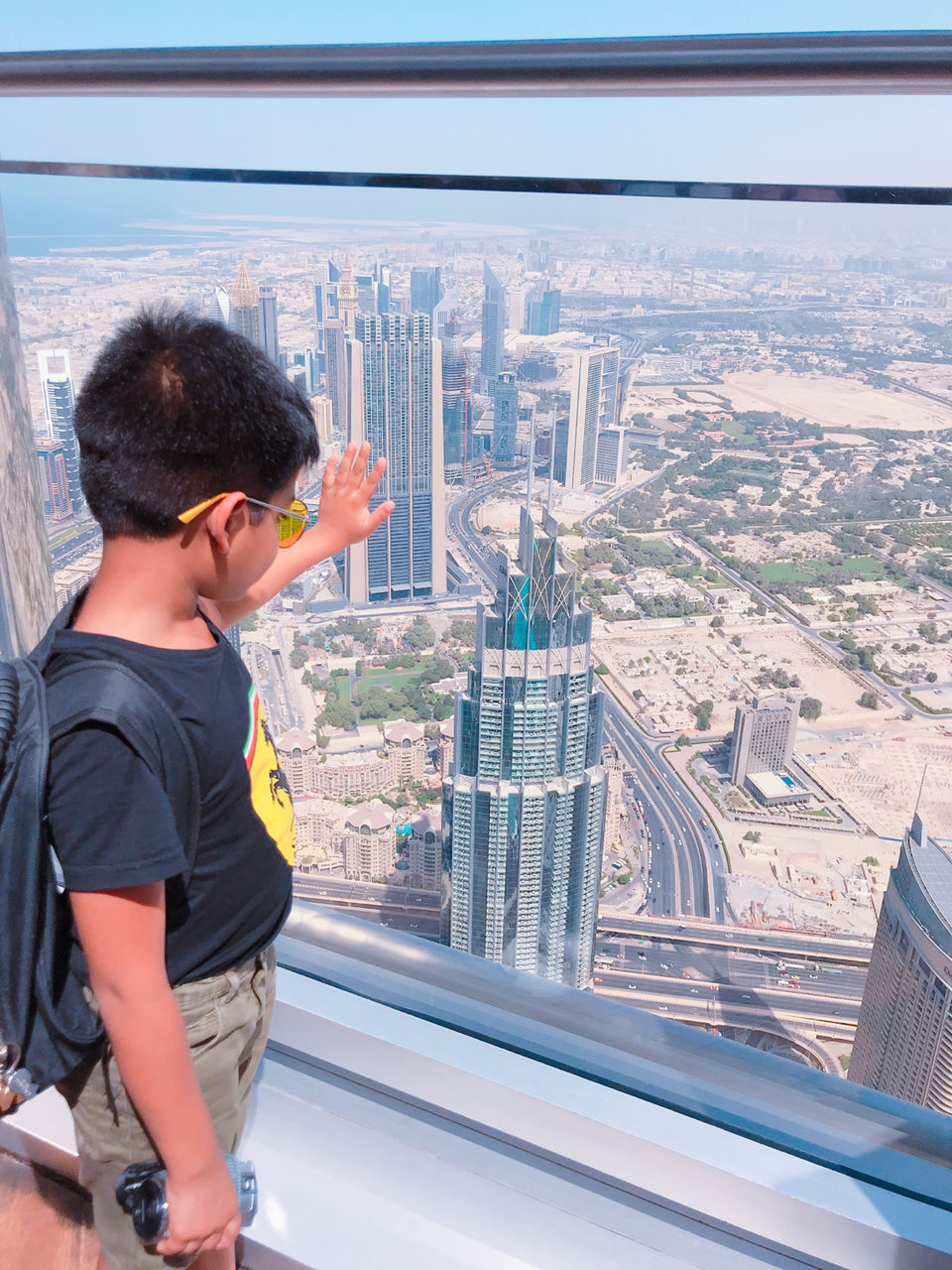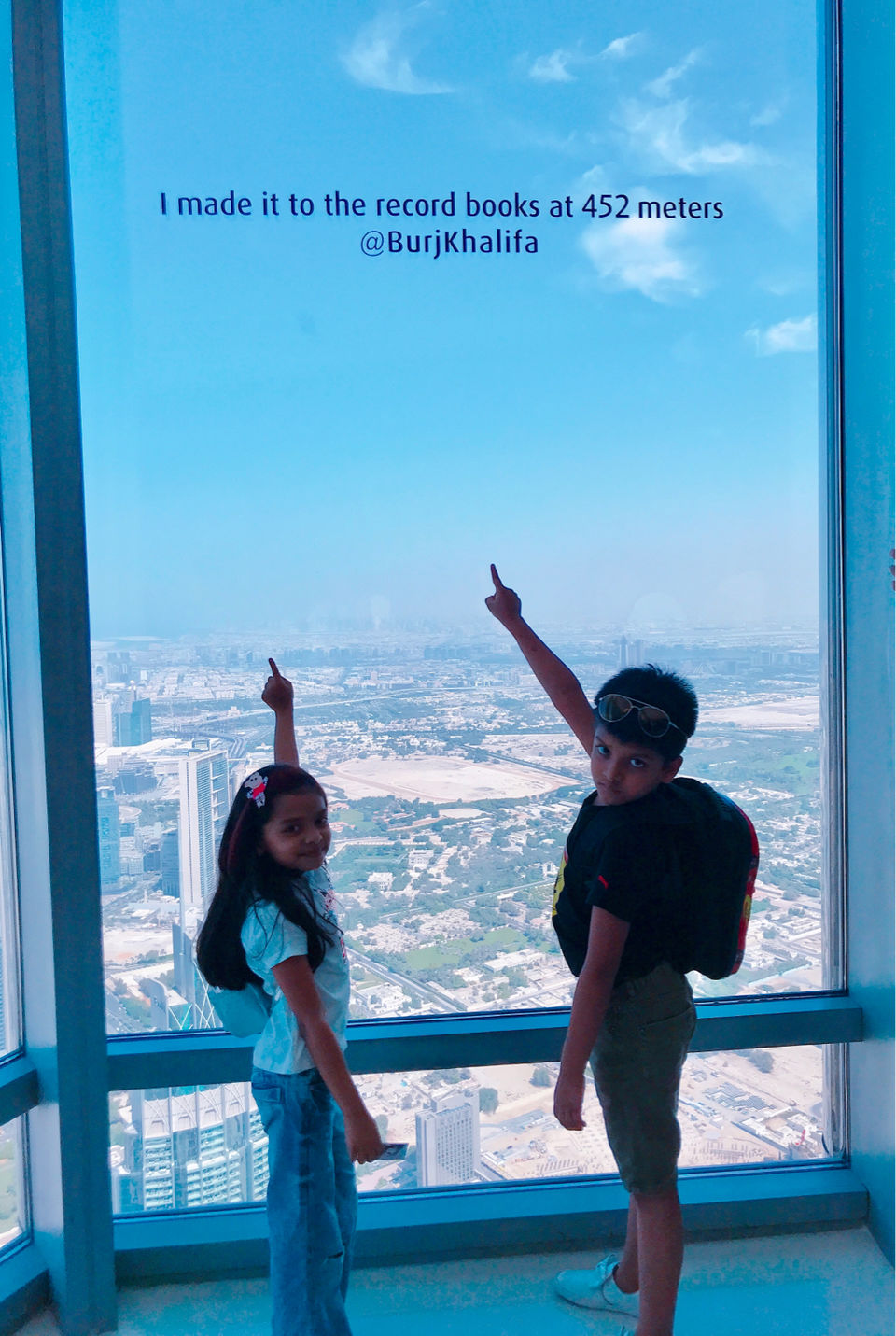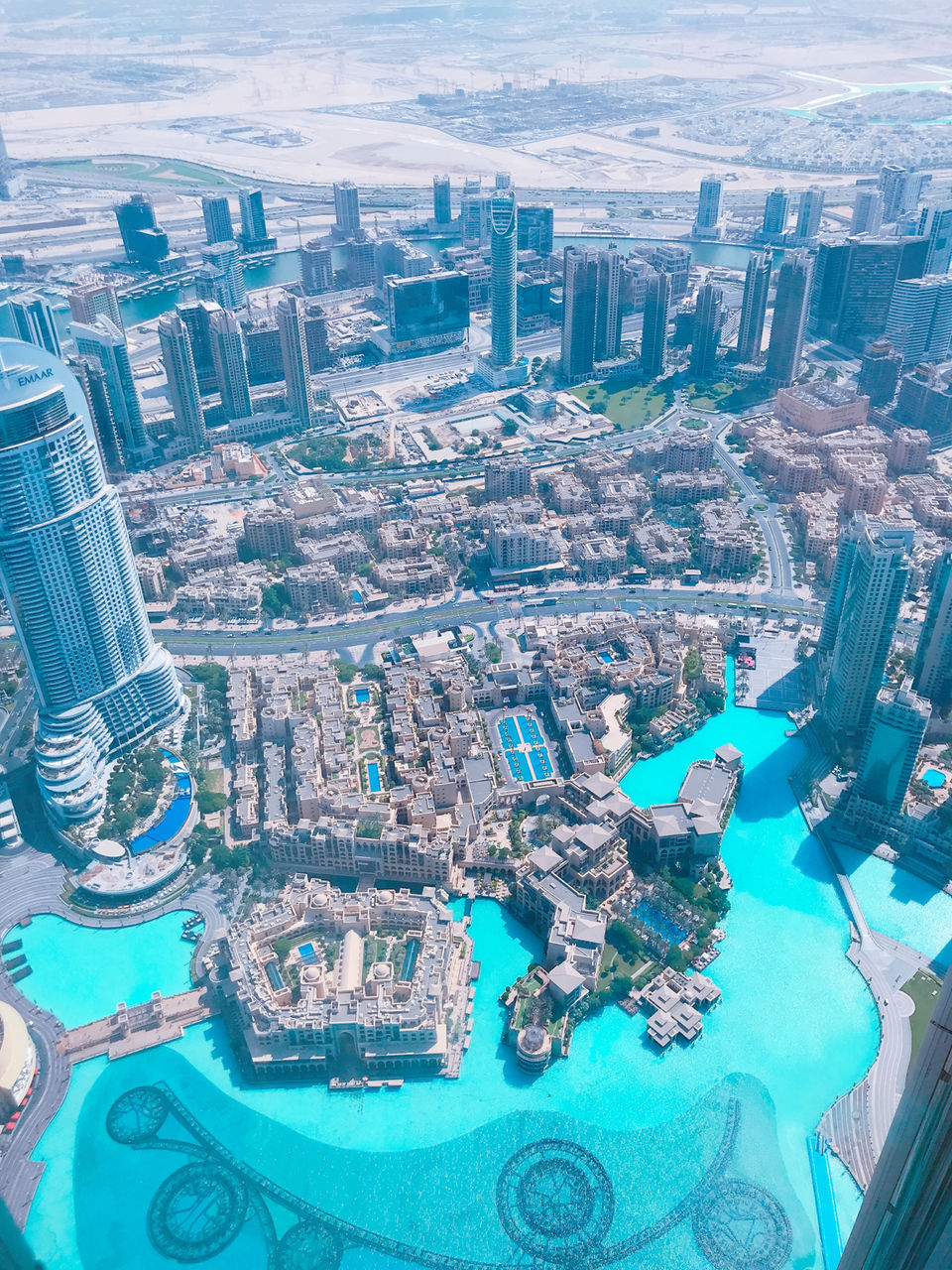 Today we have planned Mattel playground it's again an indoor playground for kids where lots of physical and creative activities was involved.Like rope way,storytelling,how engineers works,finger digital painting and many more.After 2 hours of play kids were little tired so for lunch we went to the Farzi cafe and it is so cool that you find all the Indian chats presented in different ways here I am sharing the pics also.This cafe is in city walk only so after lunch we had some shopping for kids and the night view of this market is just superb.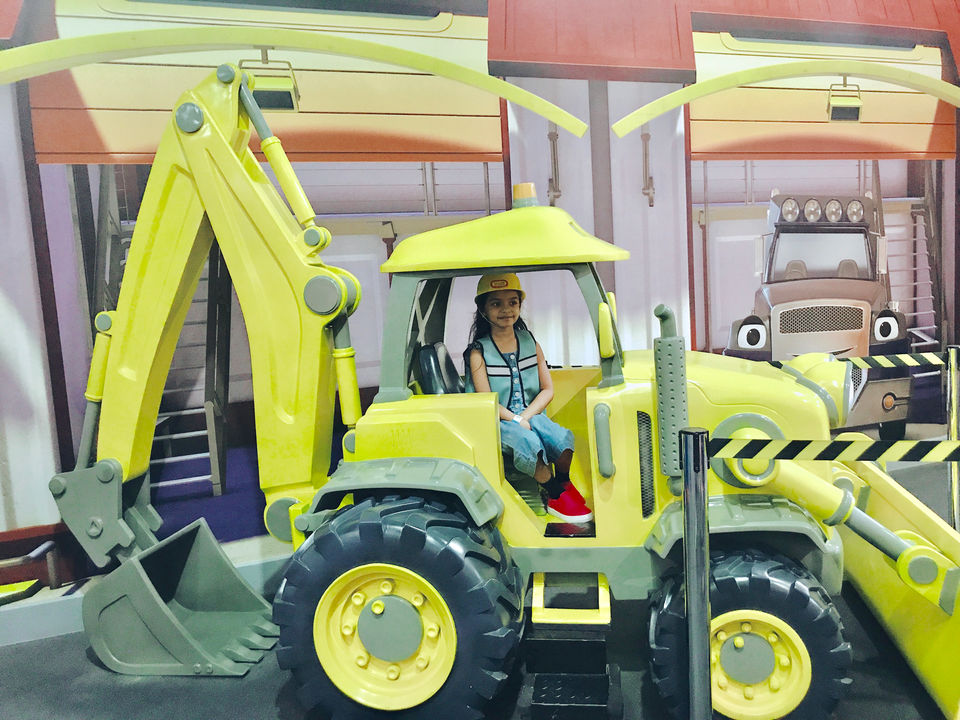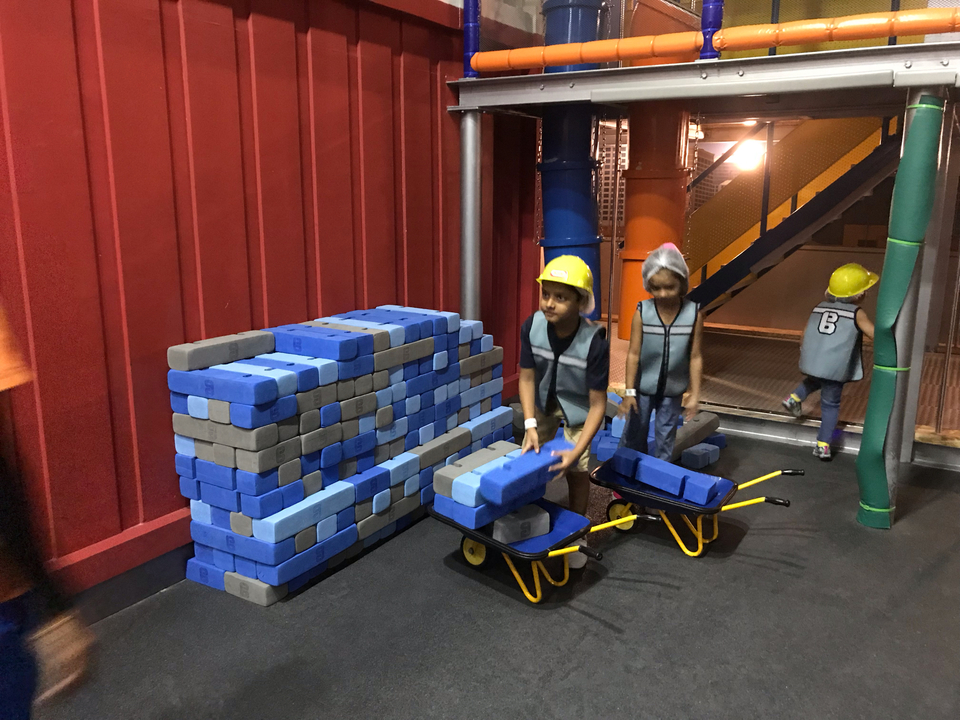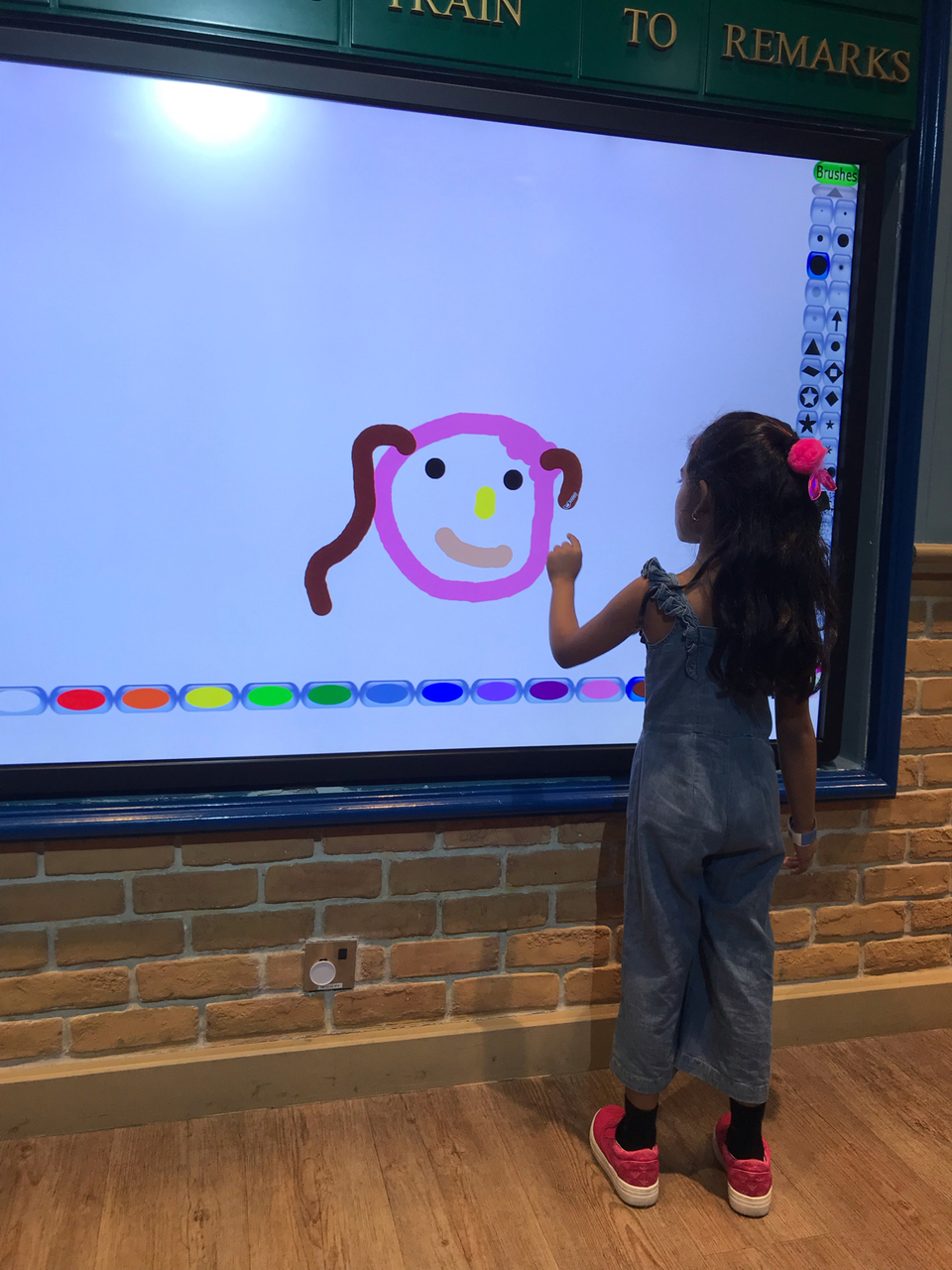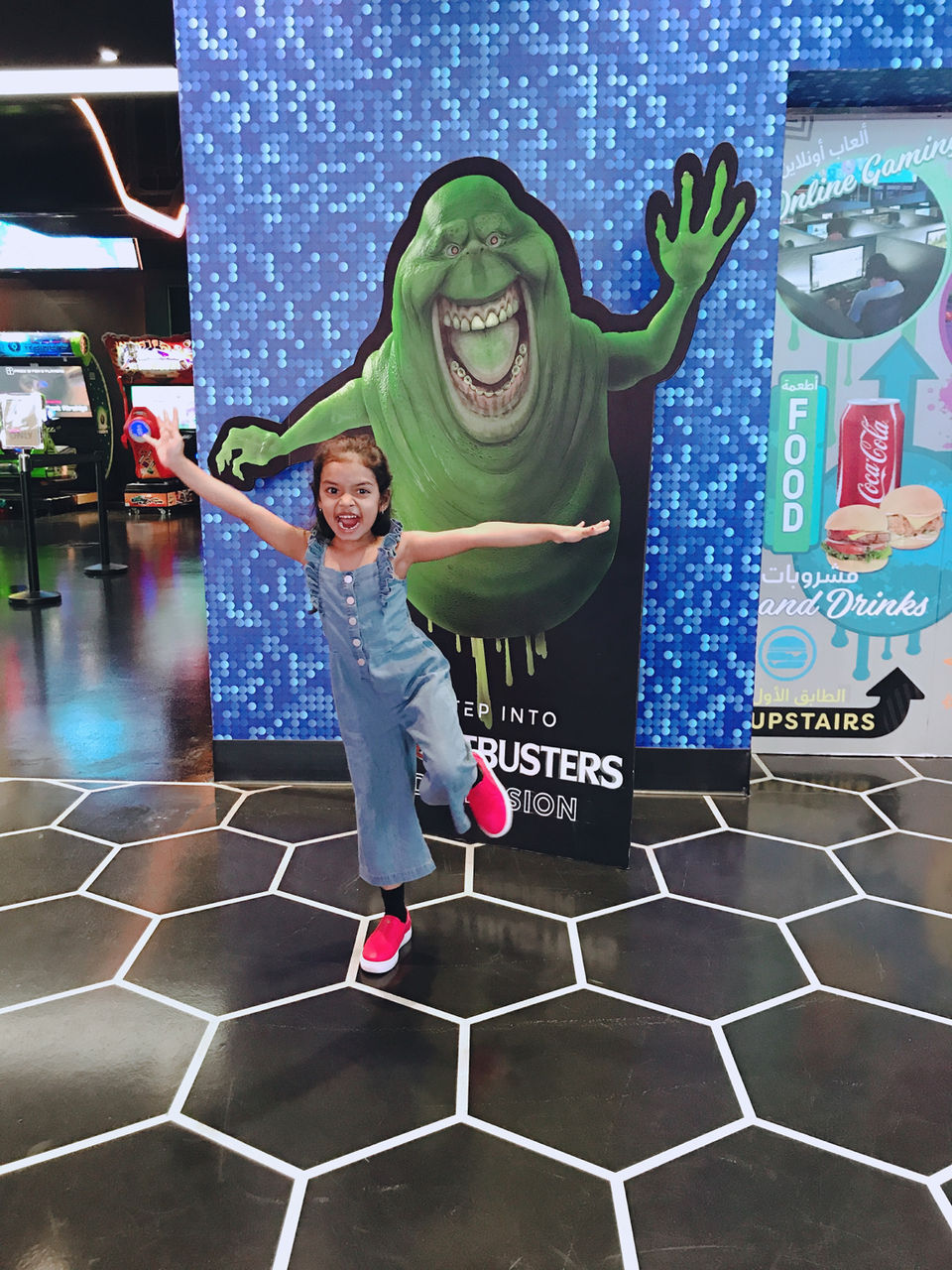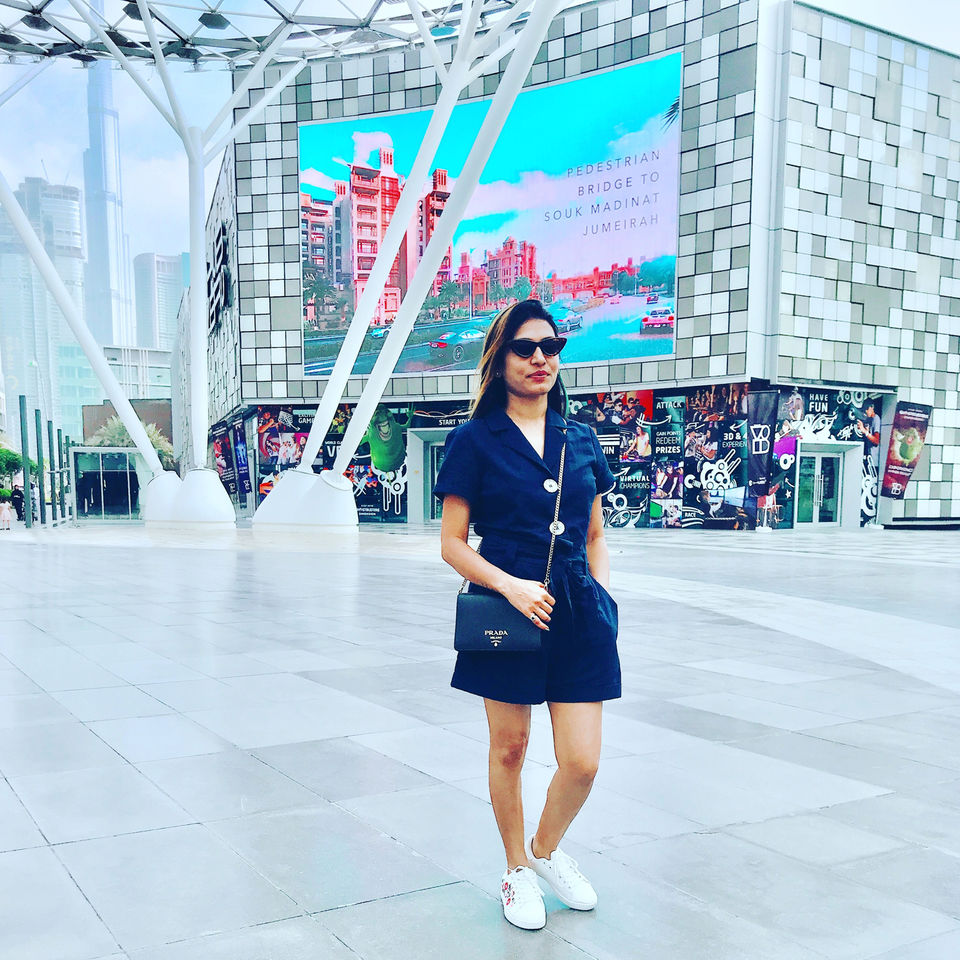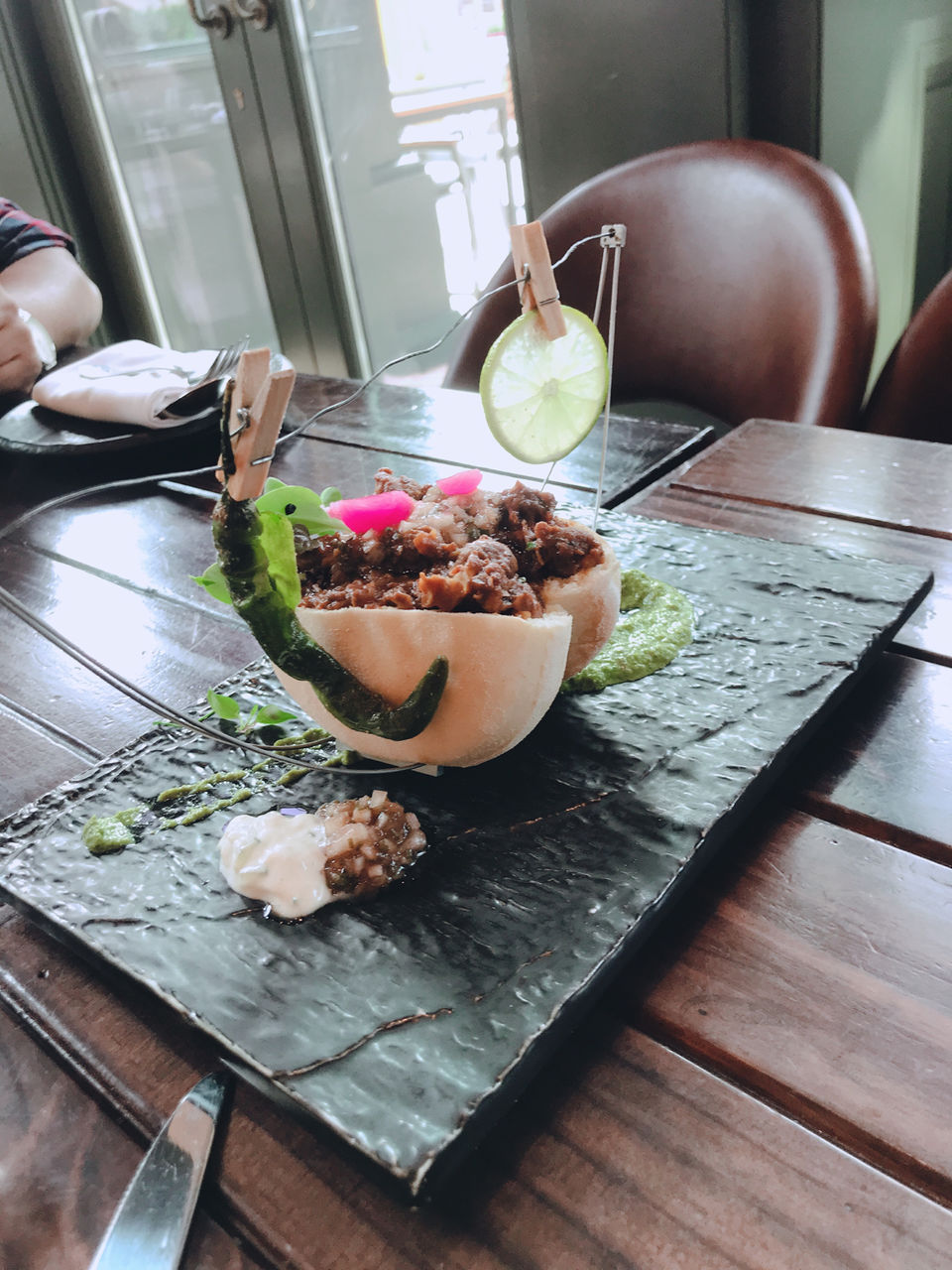 Some of our friends also visited Dubai at the same time so in the morning they called up and said that they are spending their time in IMG World of adventure with their kid so they wants us to join them so no second thoughts on my mind and because it's a kids holiday so we were all set to be their.This is again an indoor park for kids with hell lot of rides very much kids friendly and highly recommended.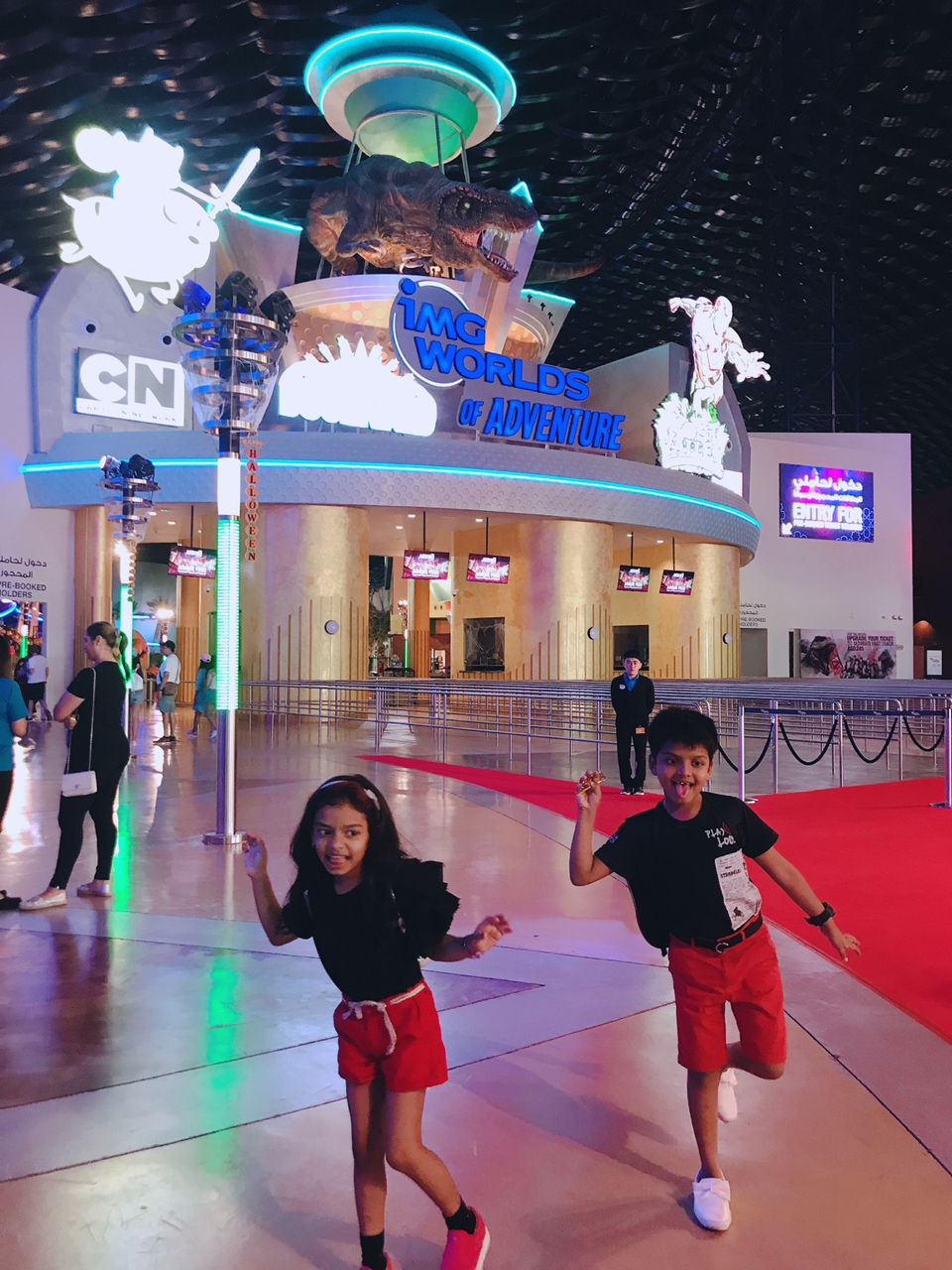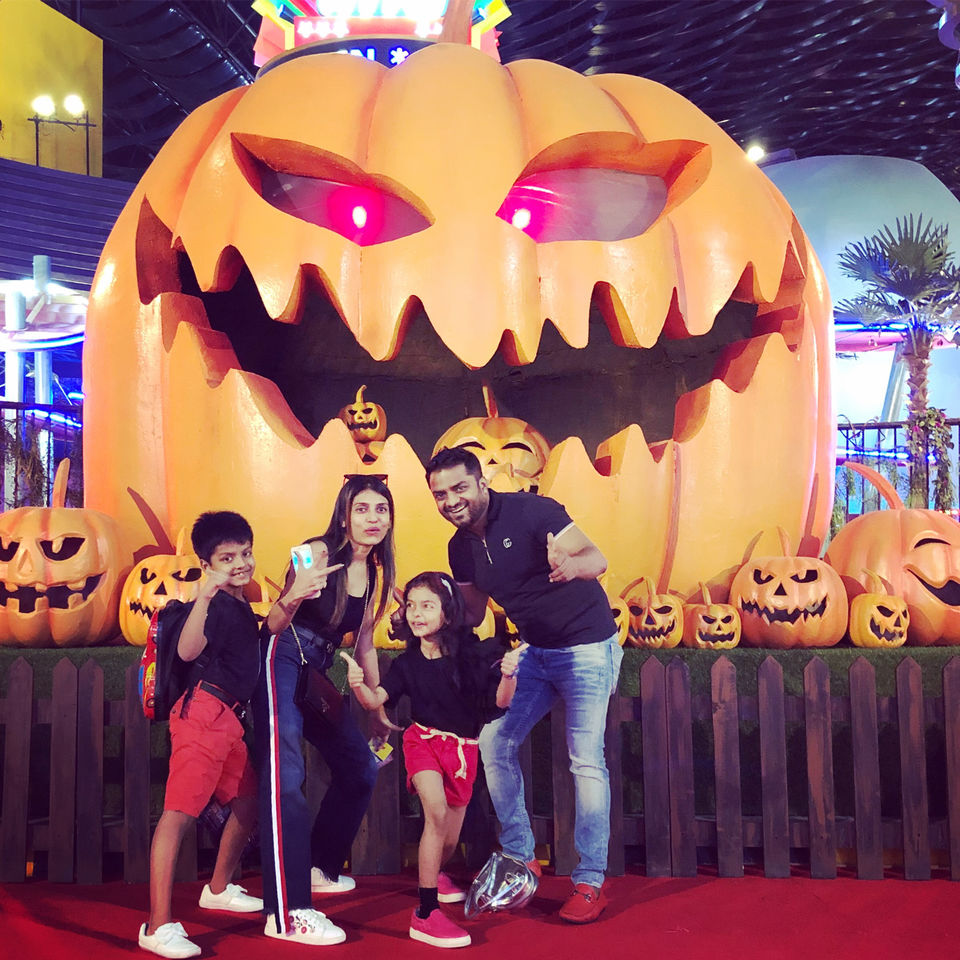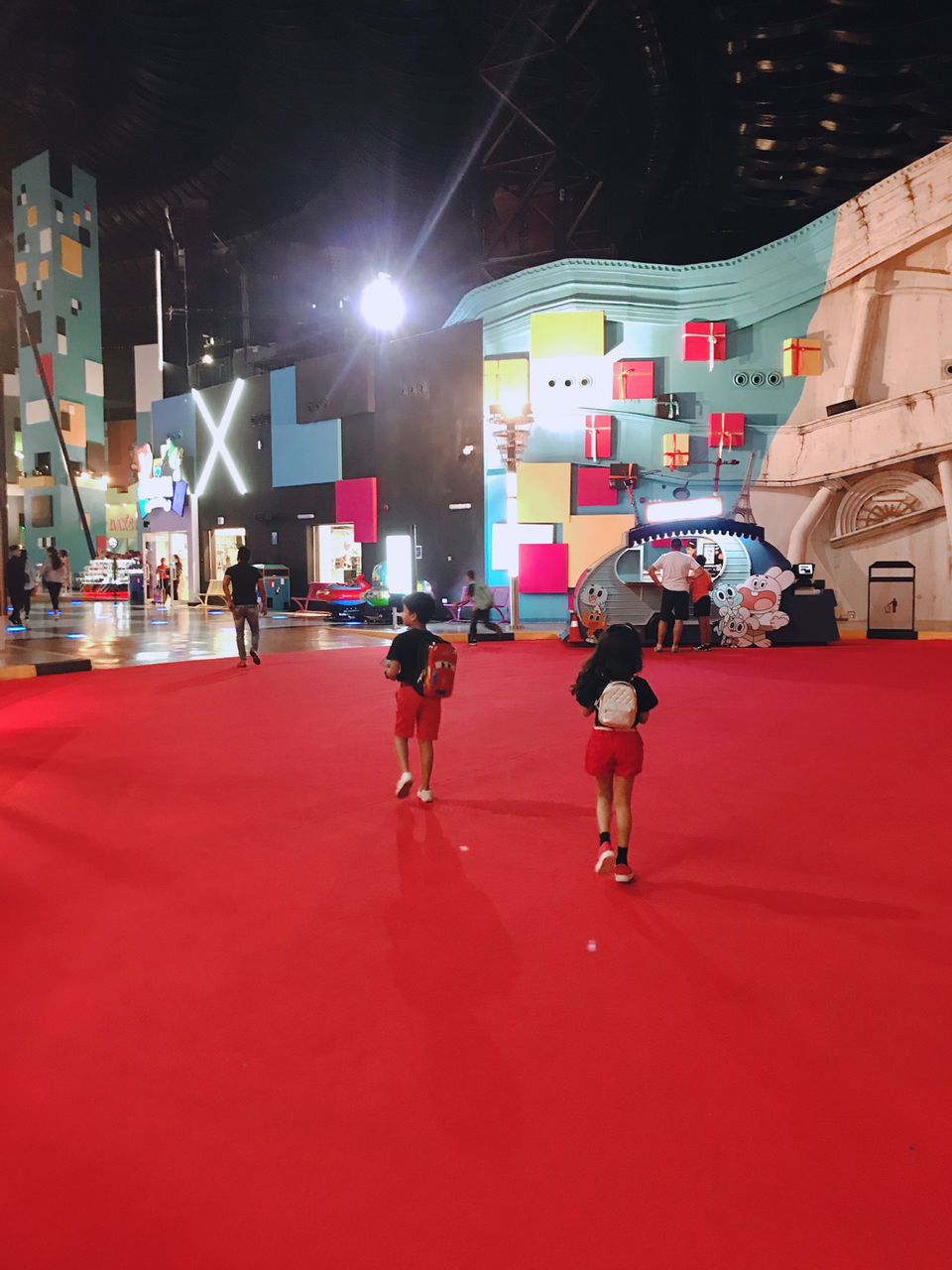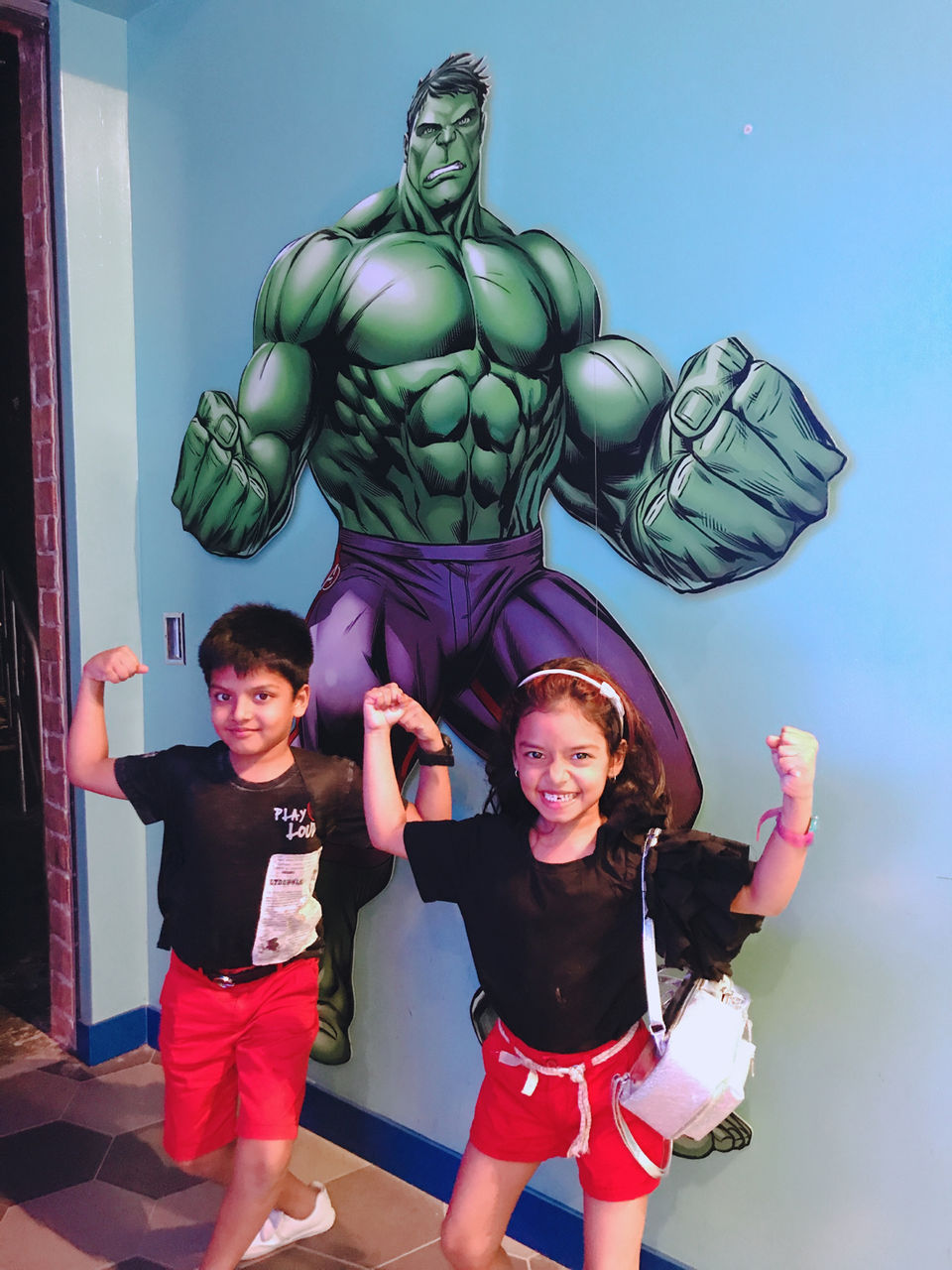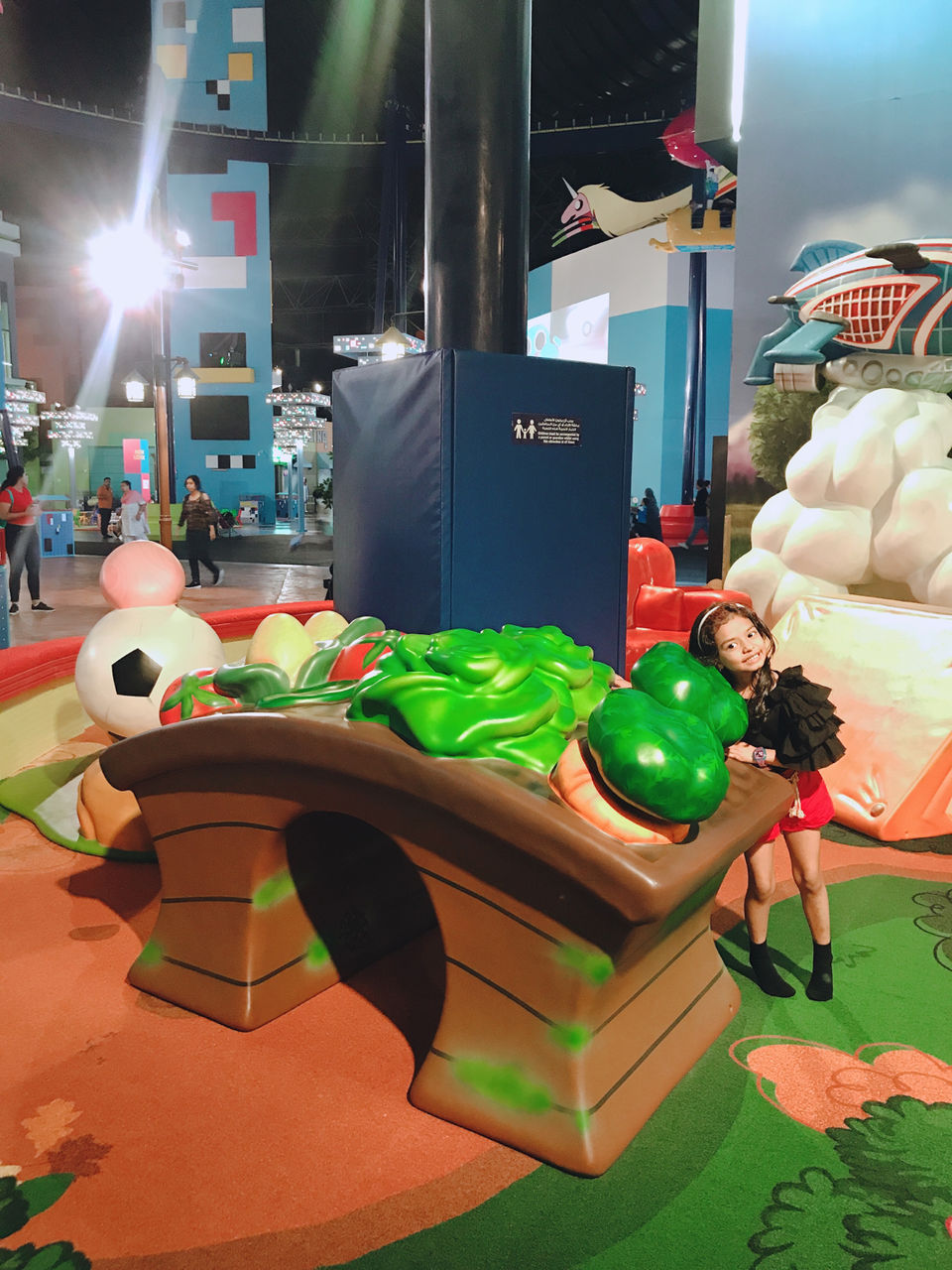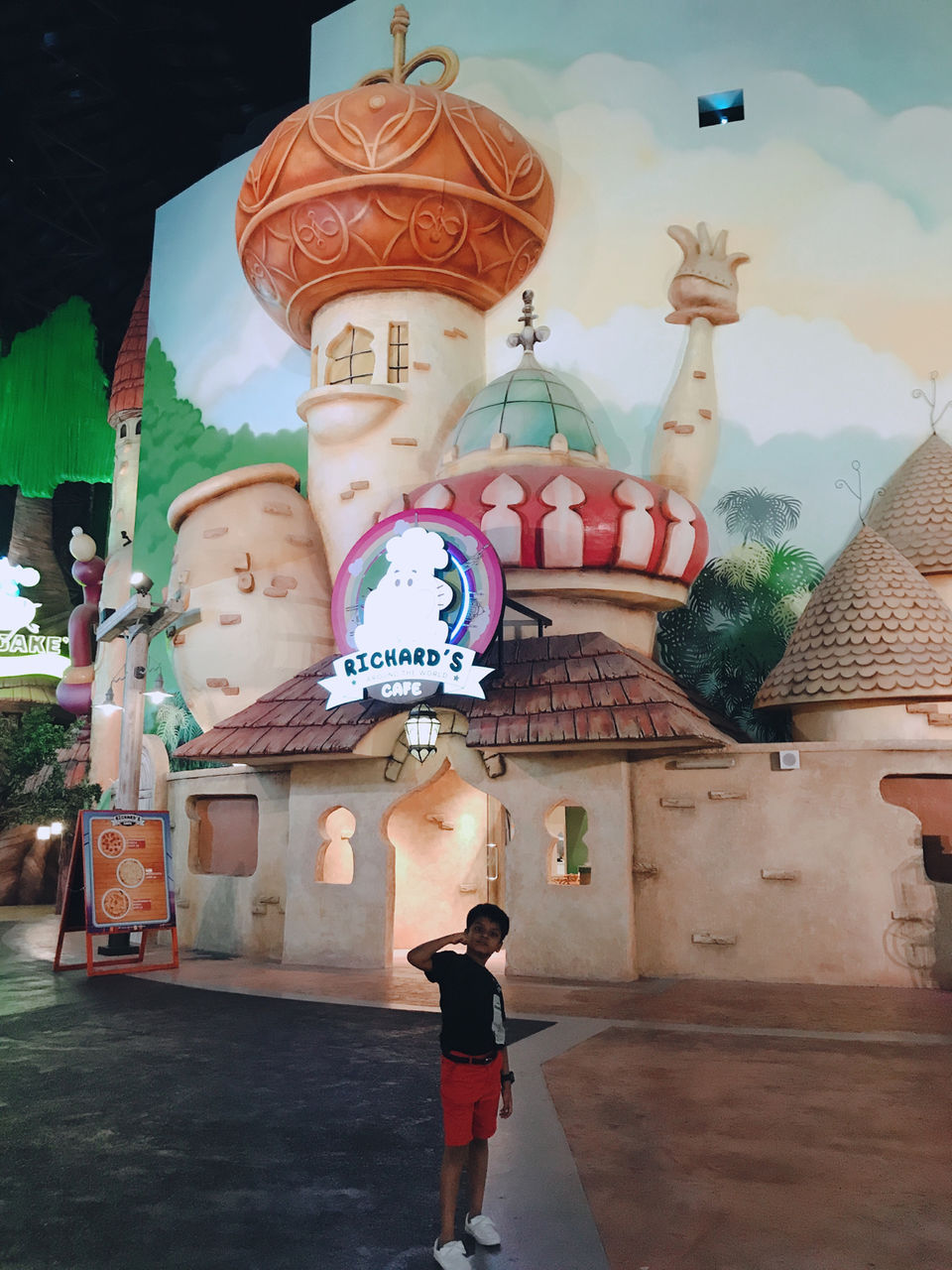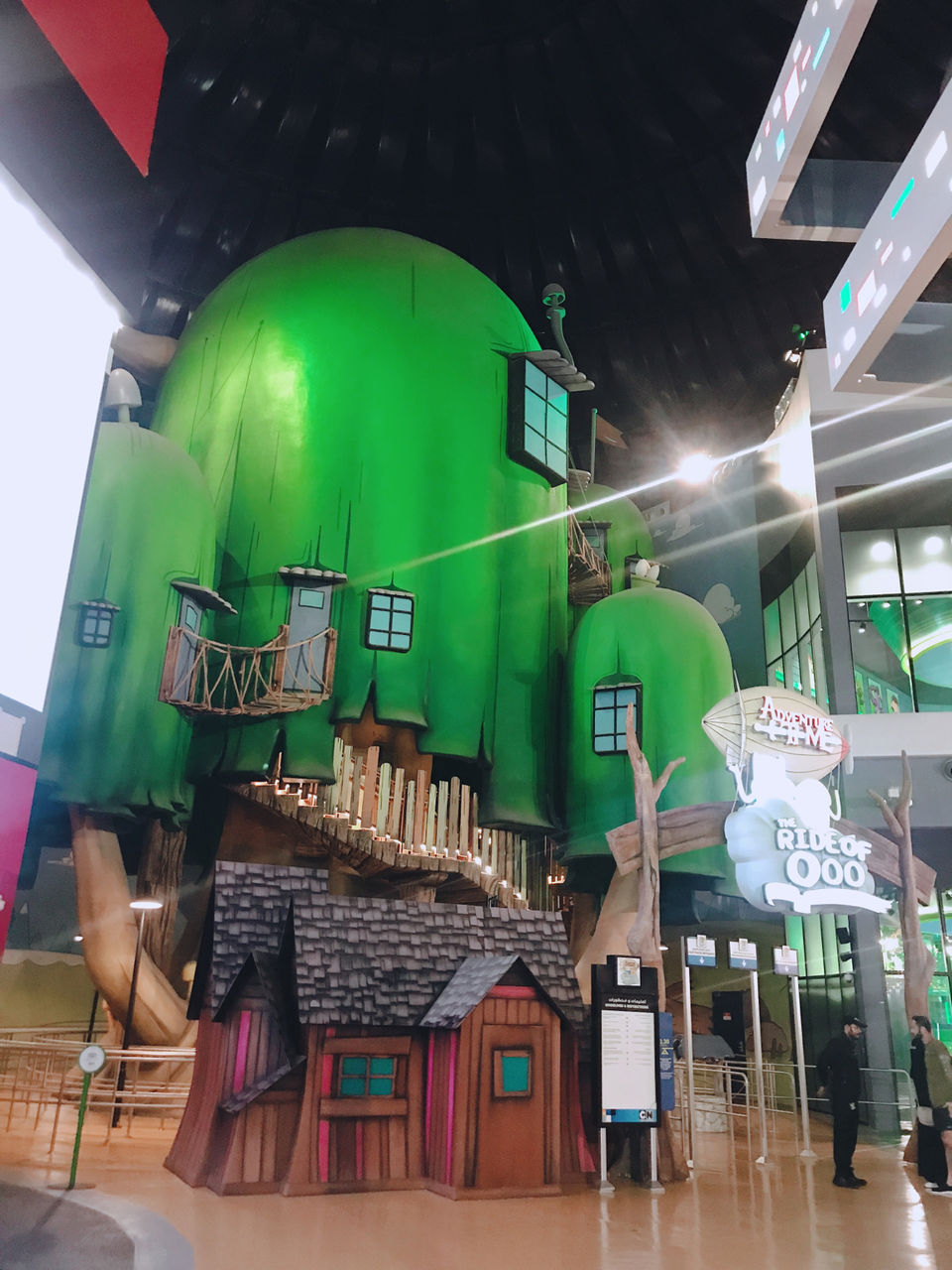 Then early morning we check out from SOFITEL downtown and heading up to Abu Dhabi by car as my husband has some contacts over there so they drop us to Abu Dhabi otherwise if you take a cab it is very expensive in Dubai.We were about to stay at Yas Hotel Abu Dhabi which is an amazing property as the special thing of this hotel was that there is an Formula one racing track around the hotel so from your room itself you can see the superb racing cars sounded vroom vroom.Quite interesting and absolutely new thing to see.
So next was The Warner Brothers in the list and again it is a kids day out so they had hell lot of fun with their favourite cartoon characters and with some fun rides.Very hectic day but had hell lot of fun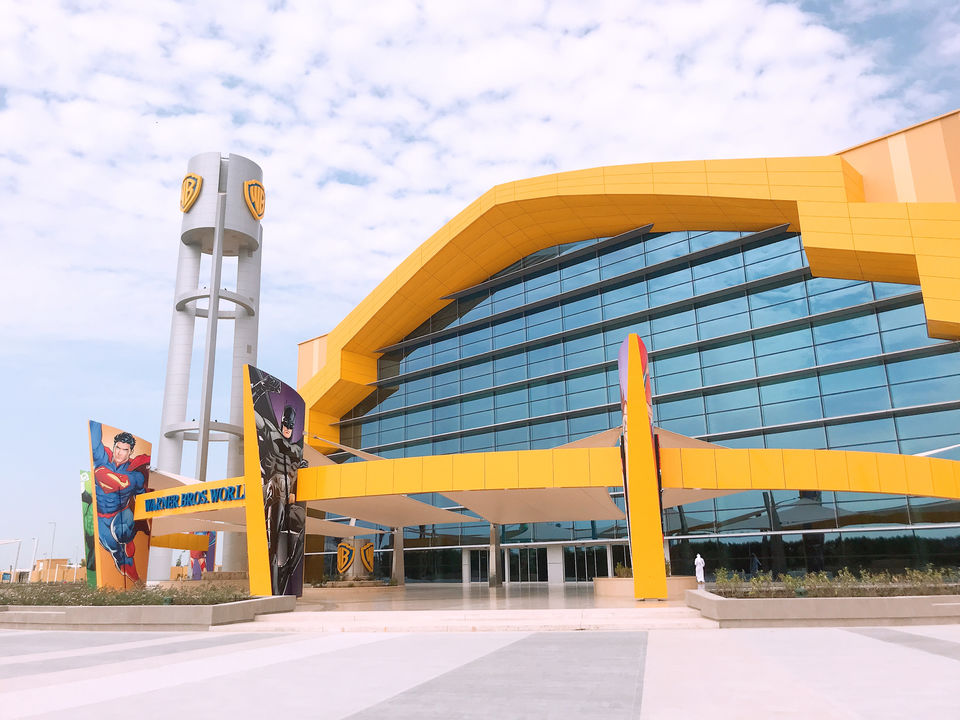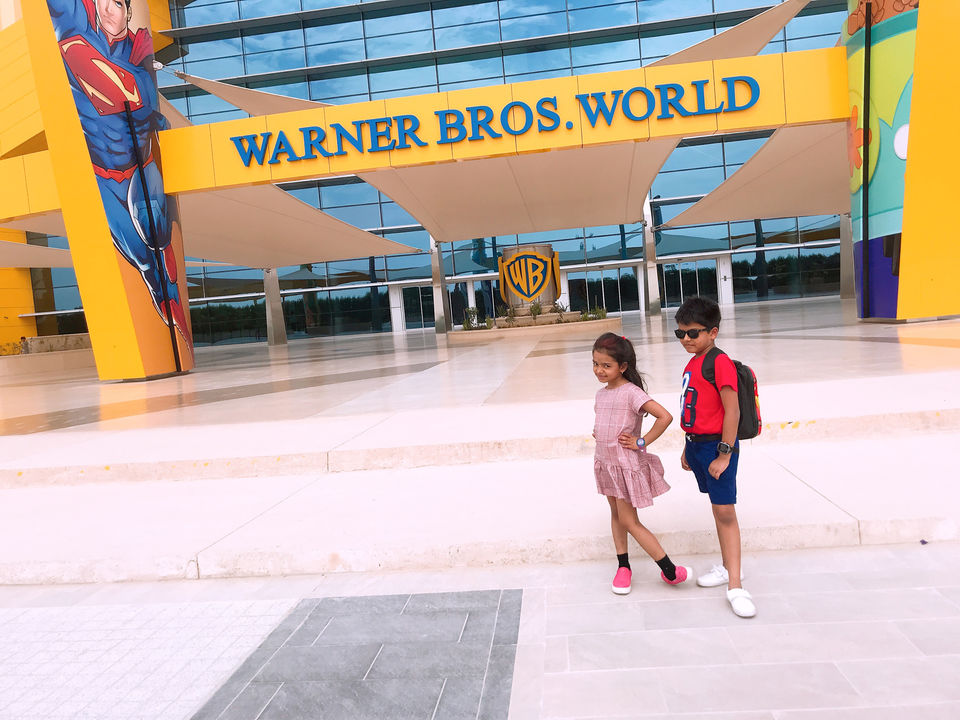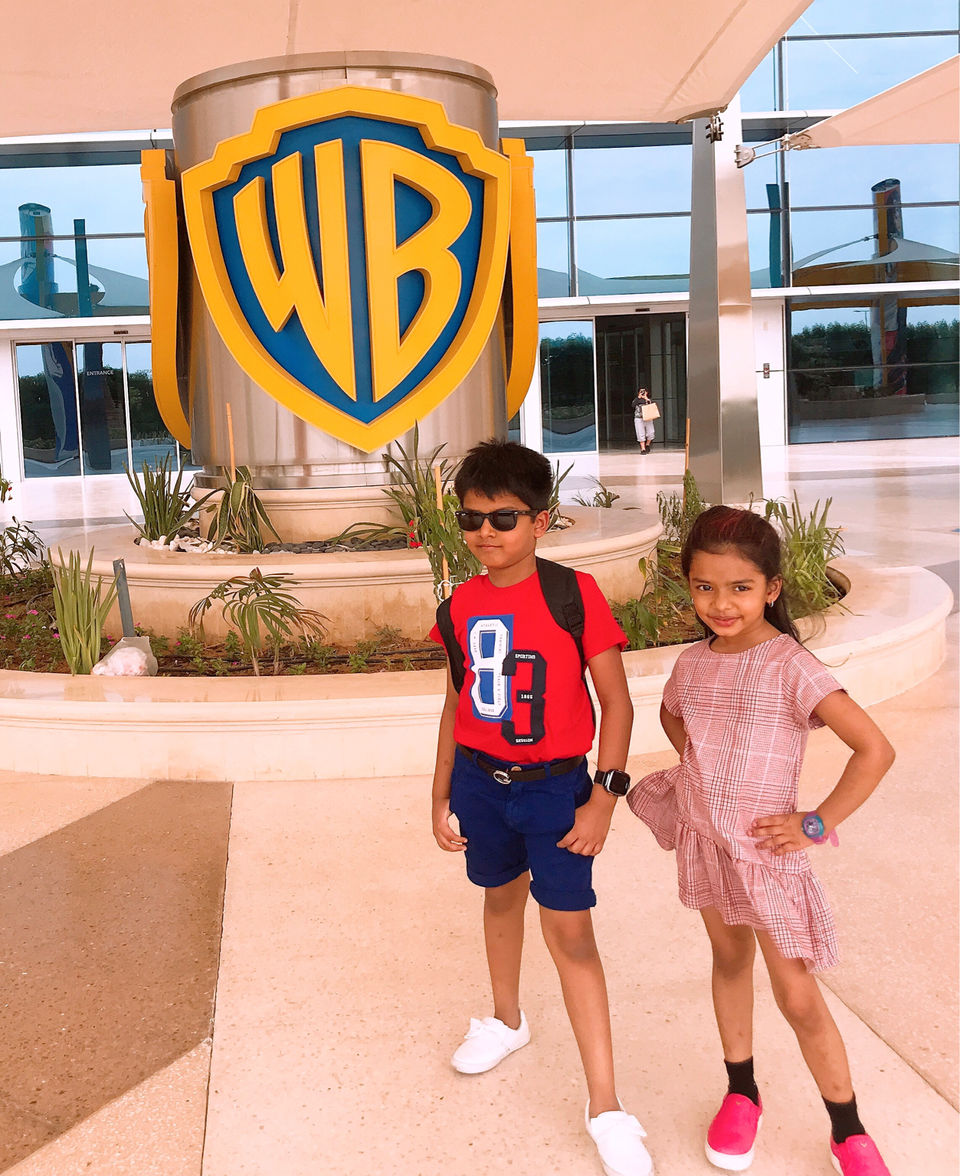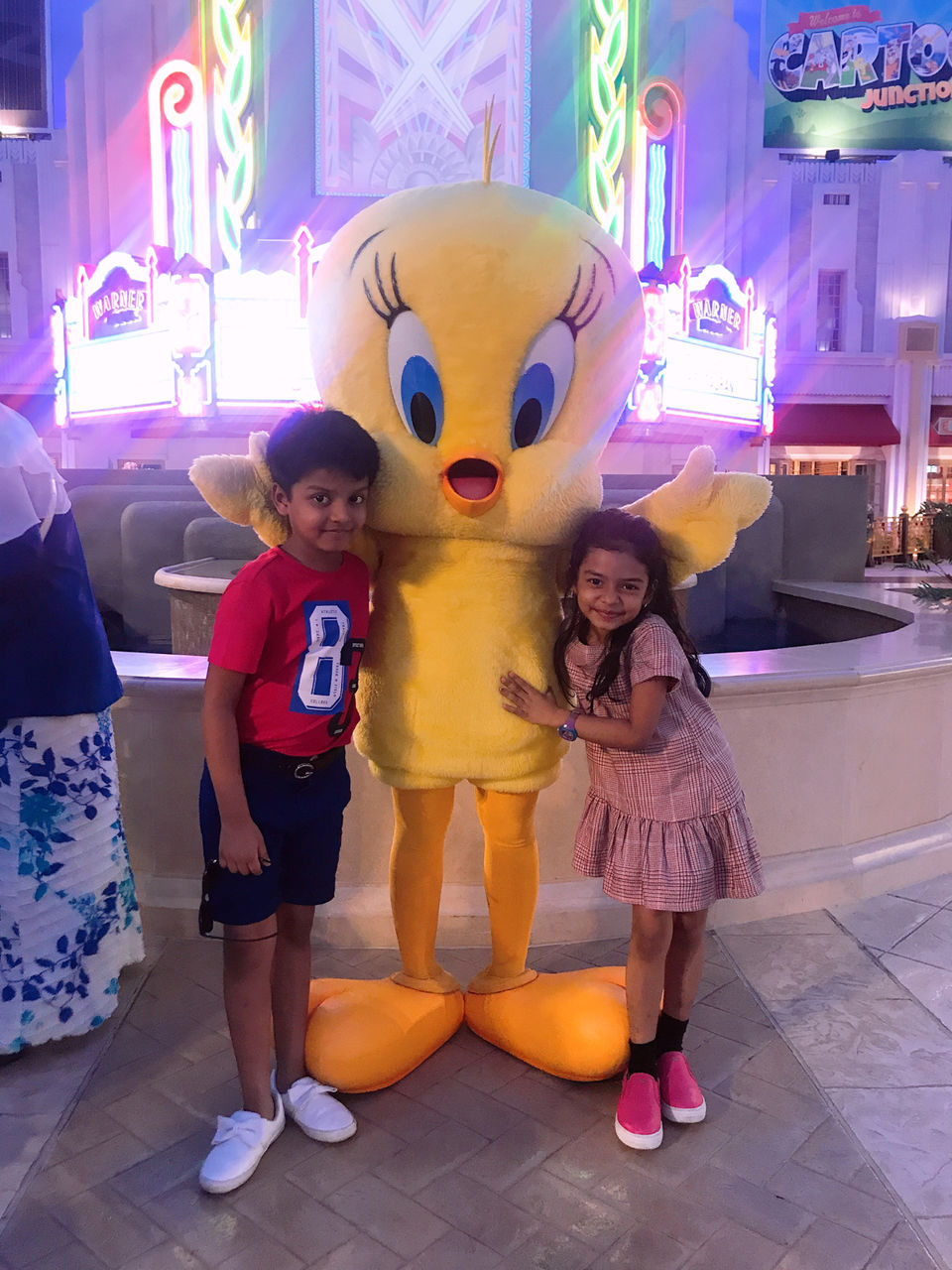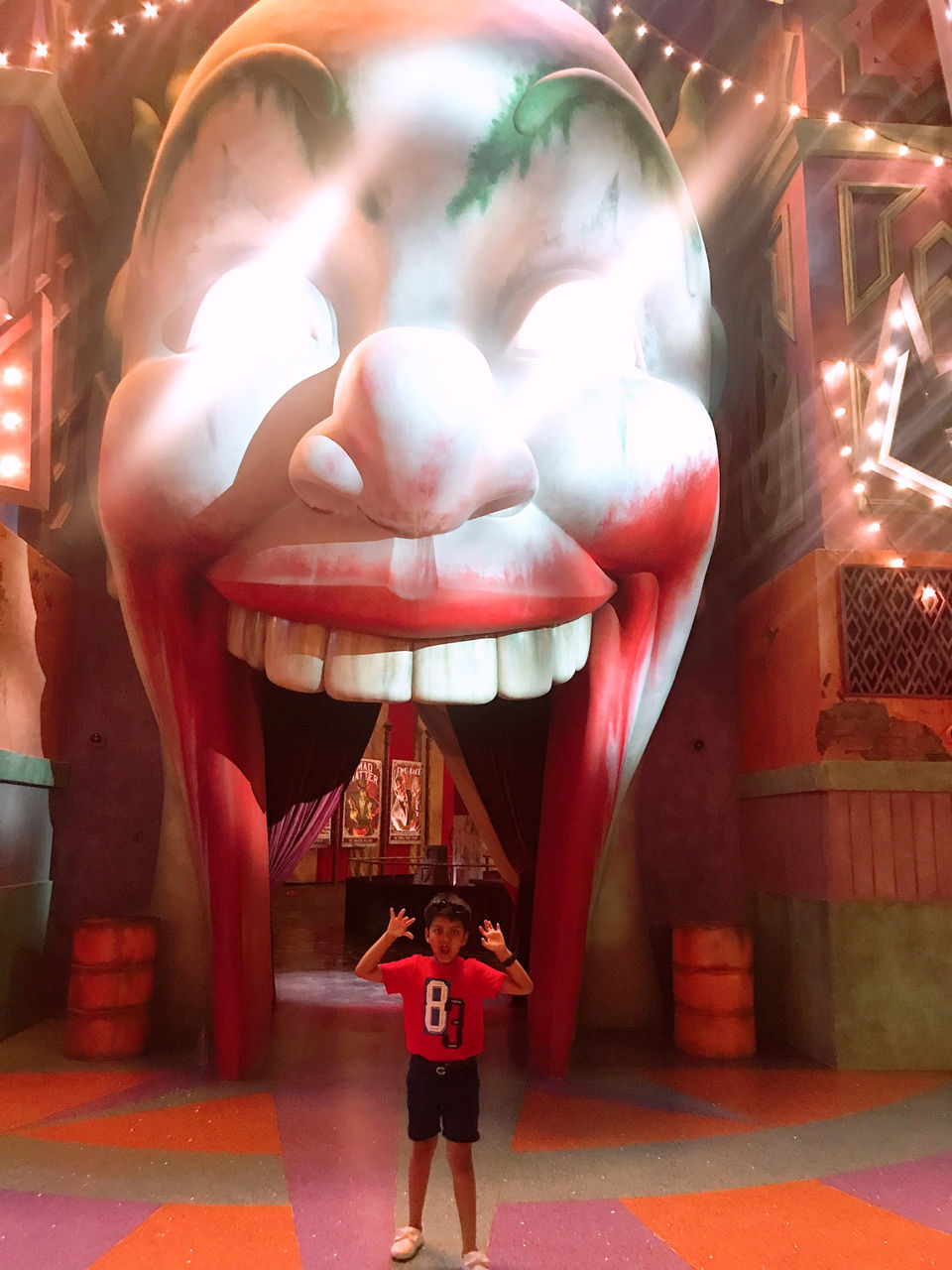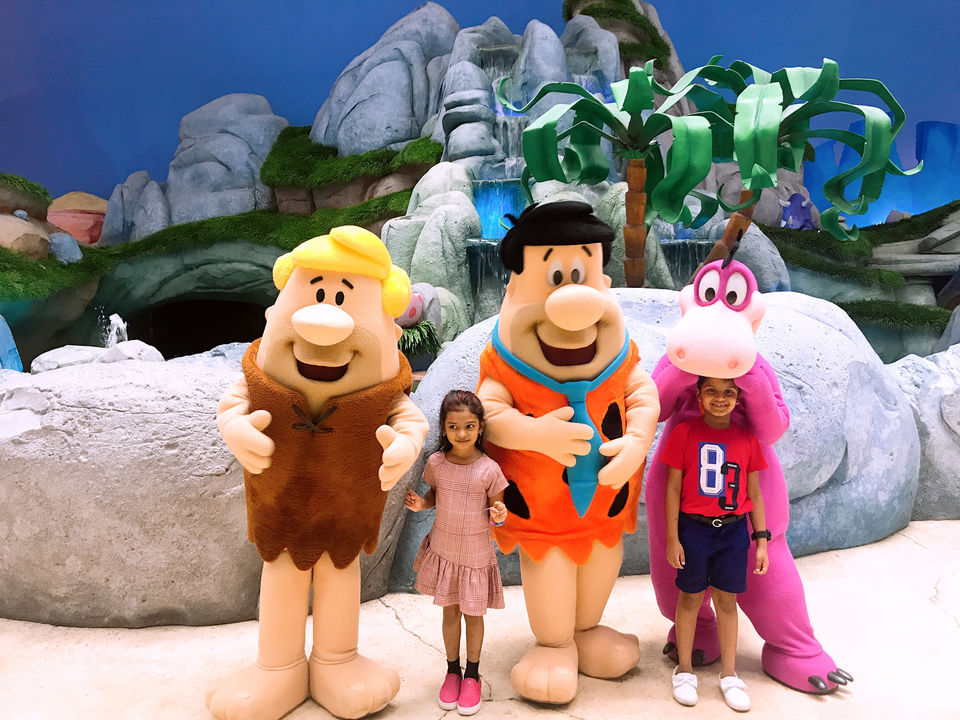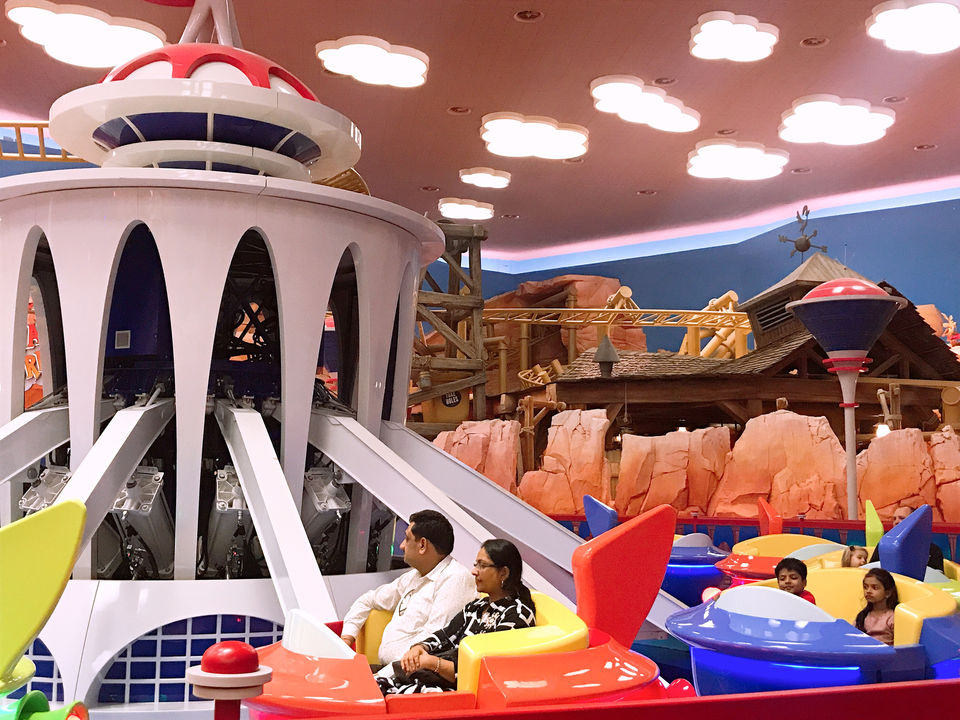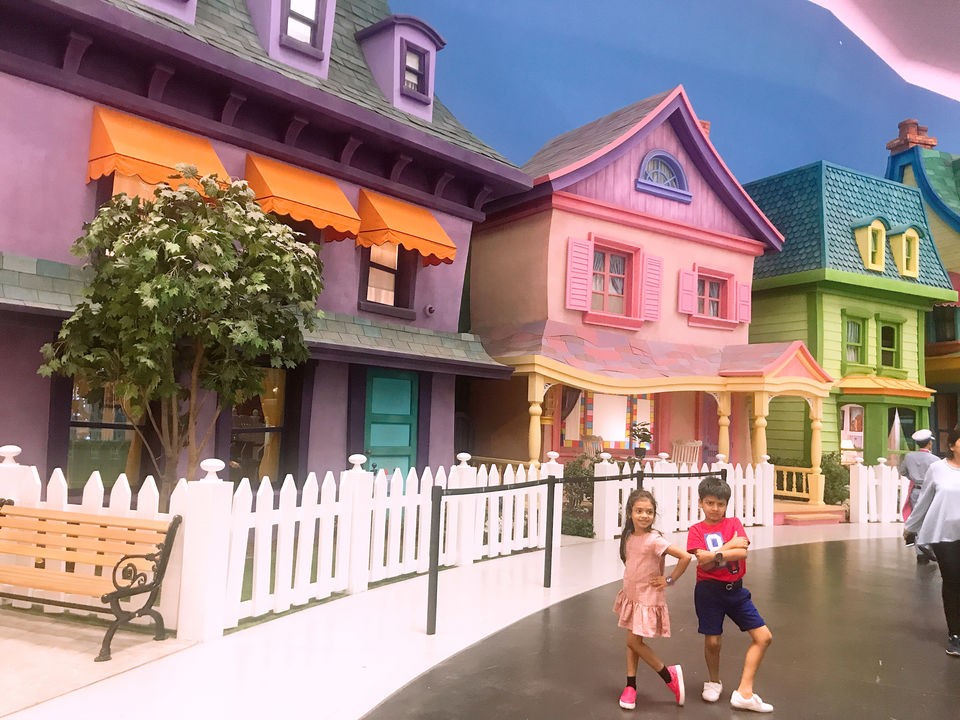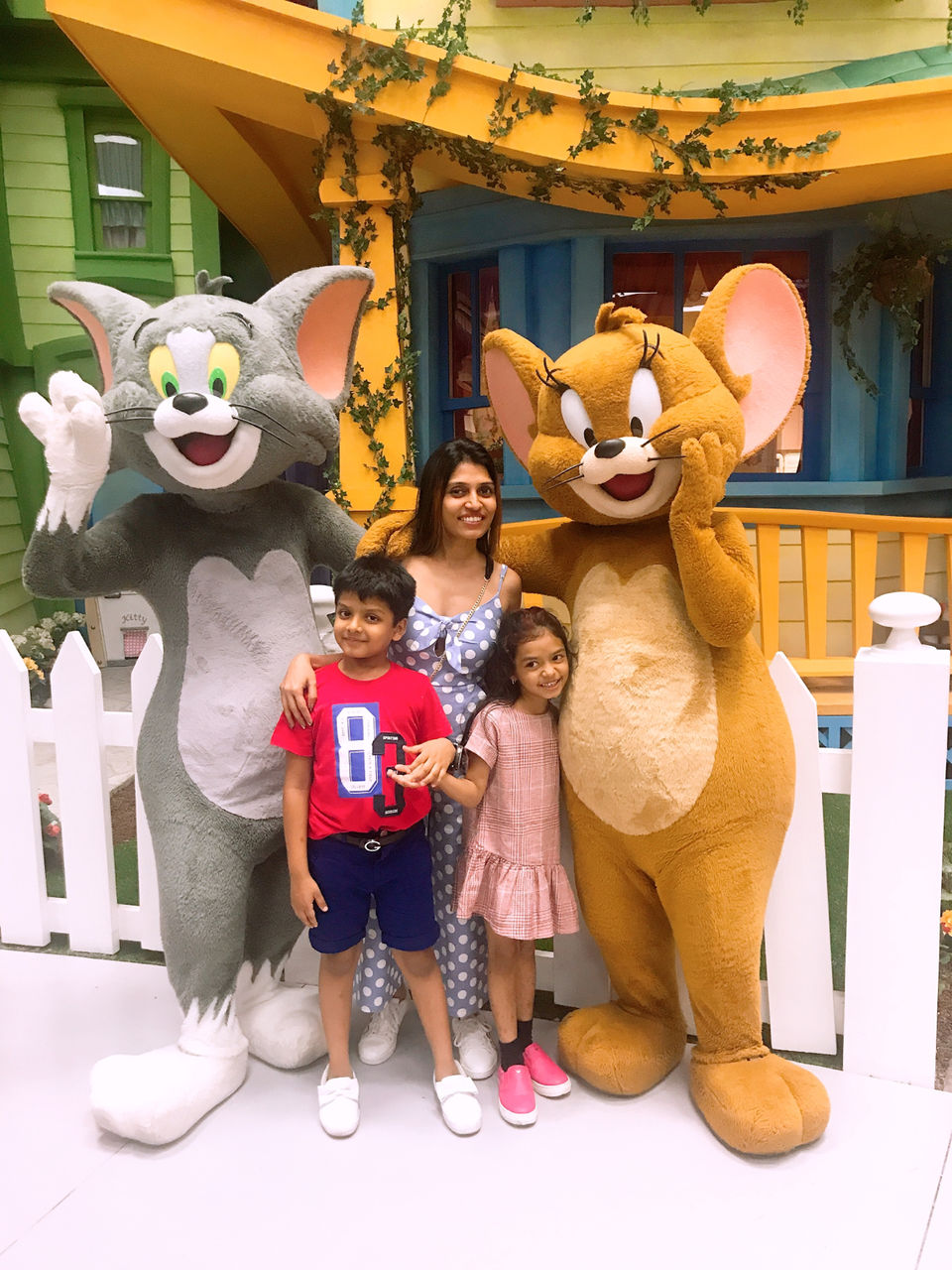 Not much to say about Ferrari World as it is a boys world.My son enjoyed a lot As there was hell lot of activities like driving F1,roller coasters,Ferrari museum,brand shops with fabulous Ferrari collection which you don't find anywhere else.Then we had pizza in the lunch time and the whole day spent so well.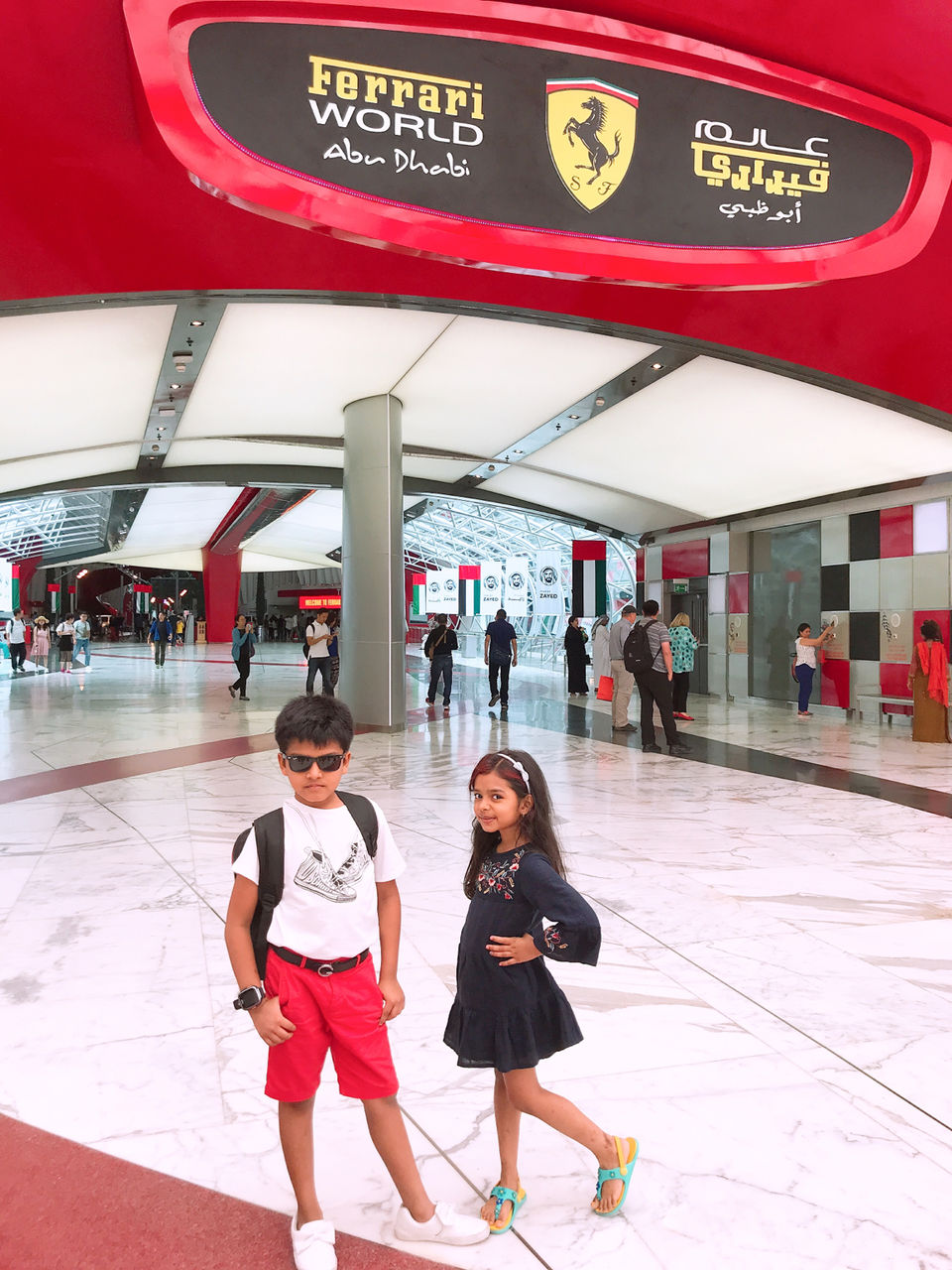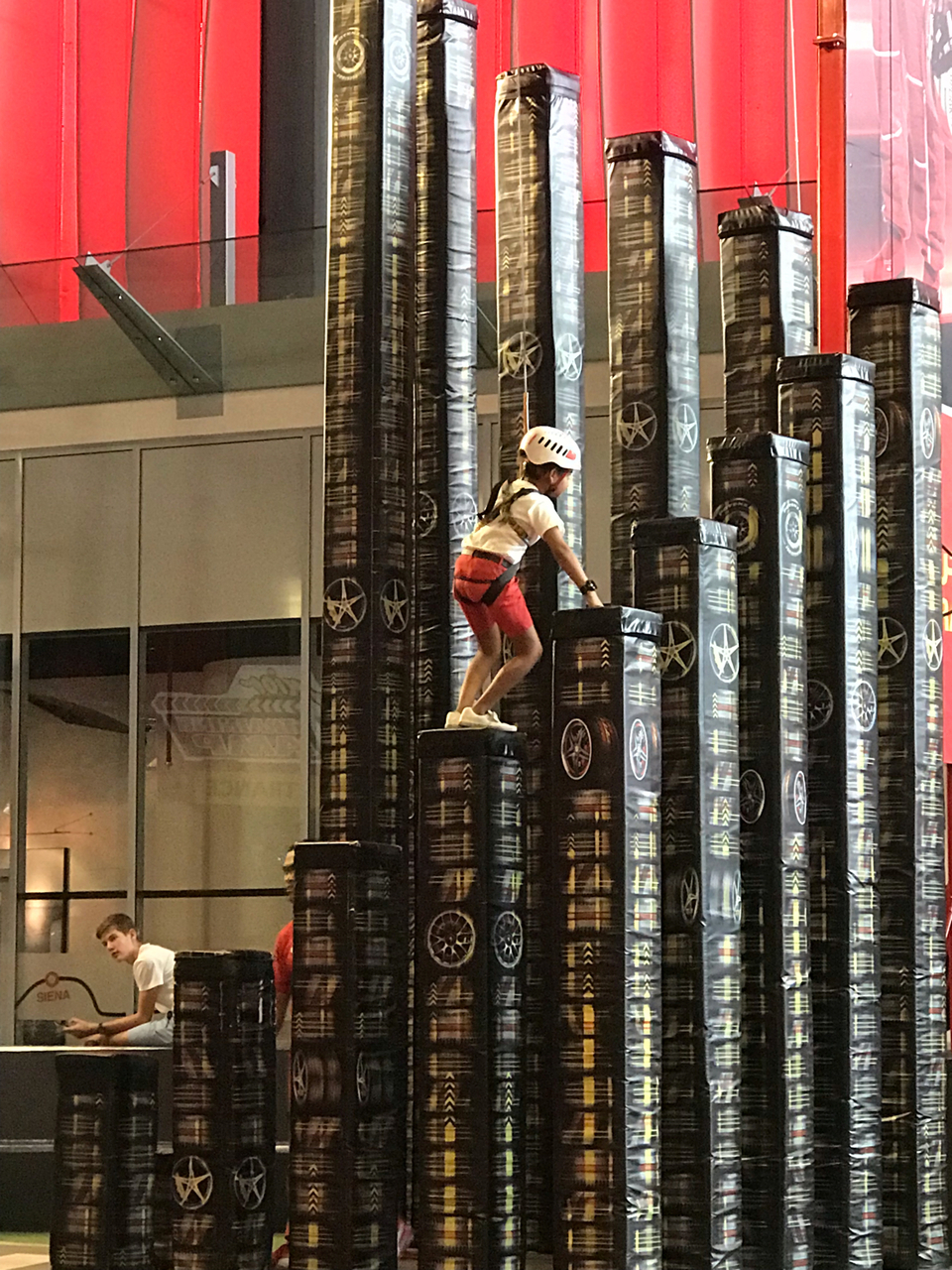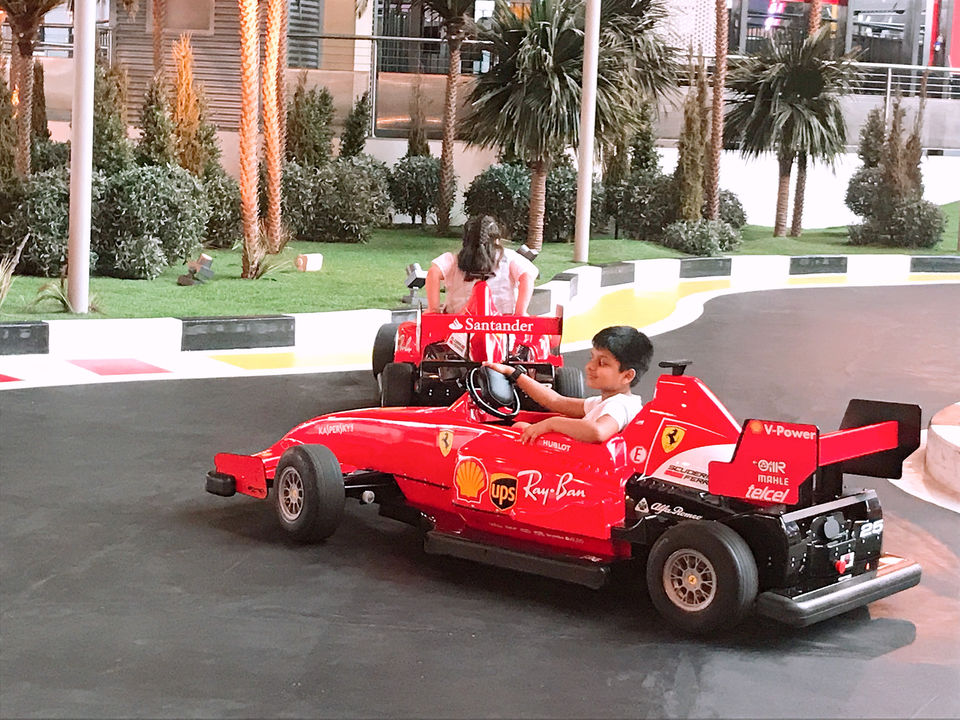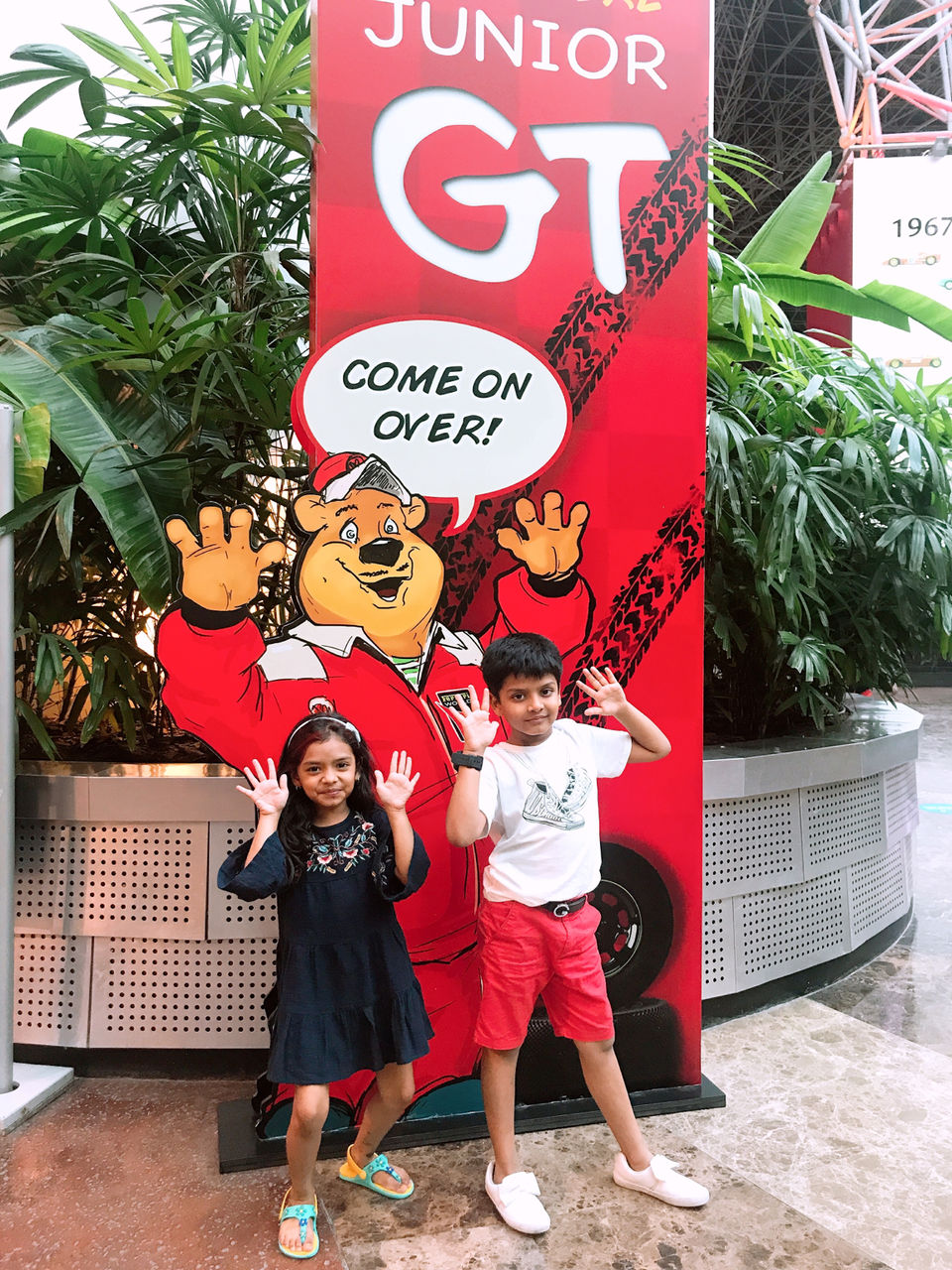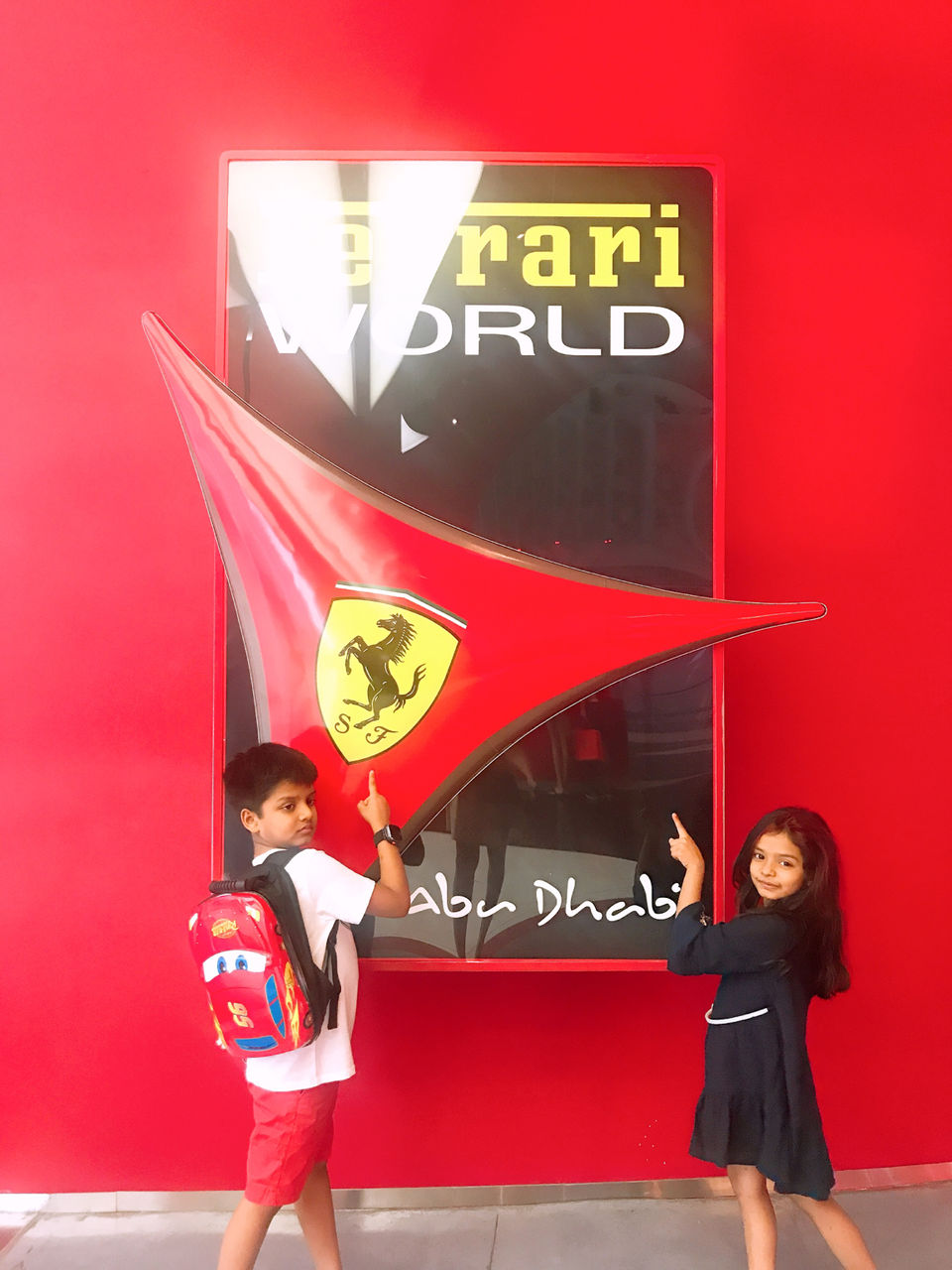 This was the day when it was exploring something very new and yes it is F1 marina circuit Abu Dhabi. Most of the boys are car fanatics and my husband is too so he wants to gear up to the F1 circuit.It is very expensive though but when he is so passionate about something he never give it a second thought.Kids and me also enjoyed seeing him on racing track with the proper racer suit he wore after the little briefing he was all ready to race on the track.The pictures are saying everything that what an experience it was.
Because it was last day in Abu Dhabhi I don't want to miss the Grand mosque.No words and descriptions for this stunning mosque.Its free for visiting but you should be fully covered when you enter in it.They provide you the bhurkhas as it strictly prohibited for the short dresses.The chandeliers are huge and so stunning and the walls are designed beautifully it's a most recommended place of Abu Dhabi.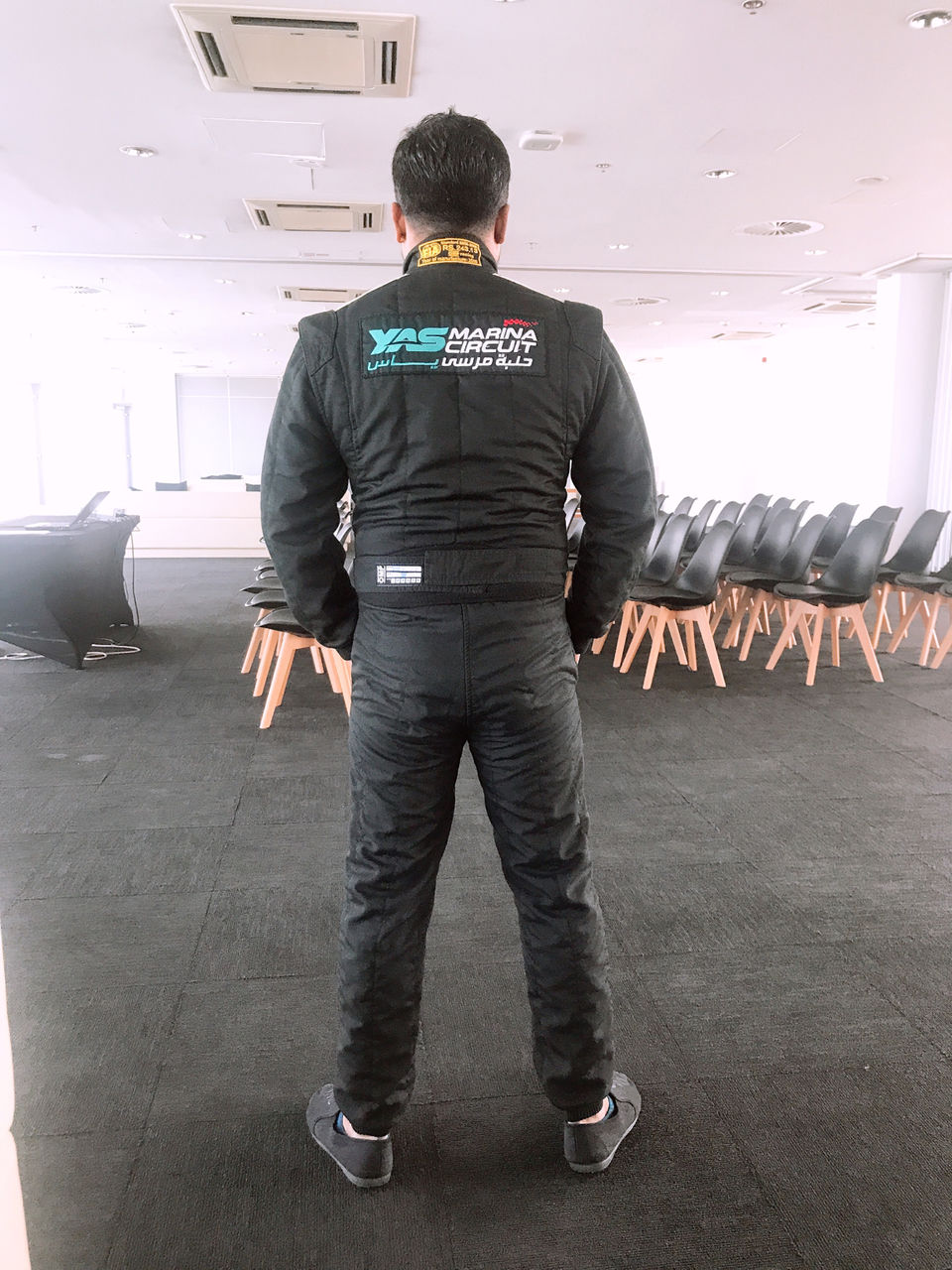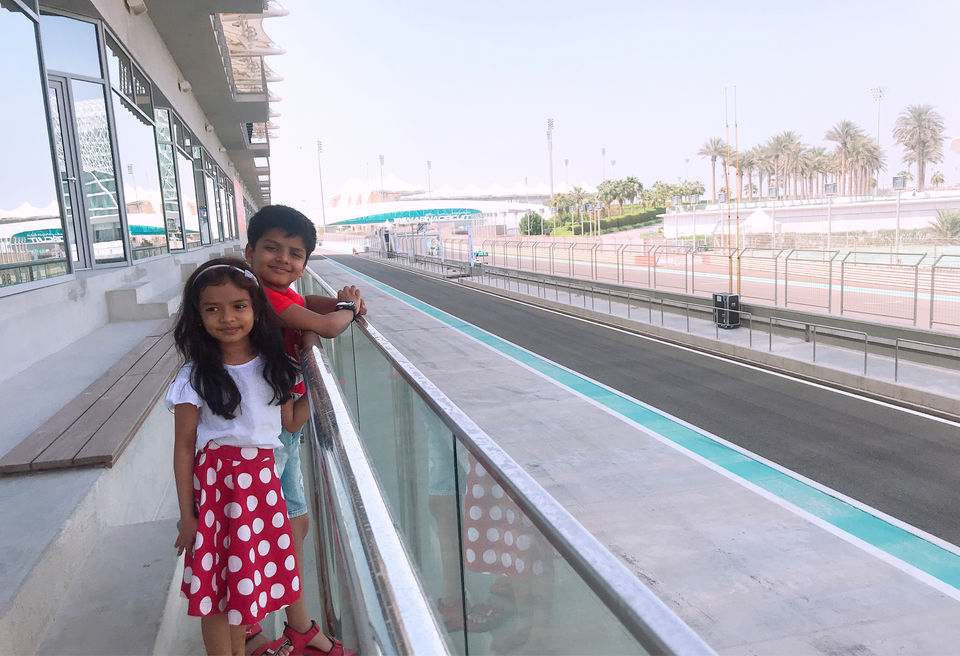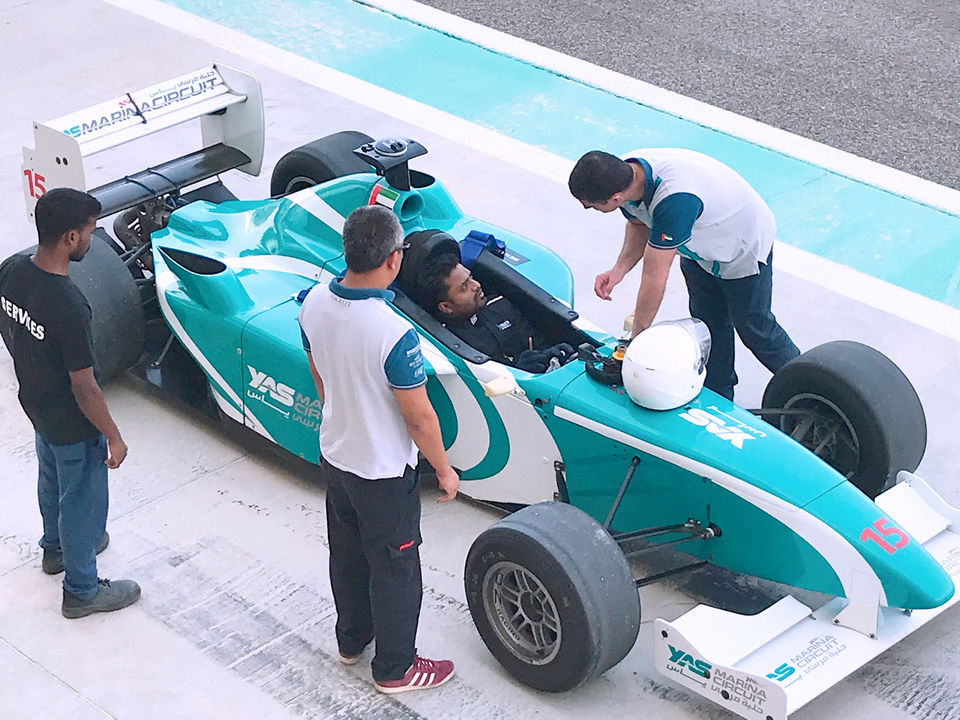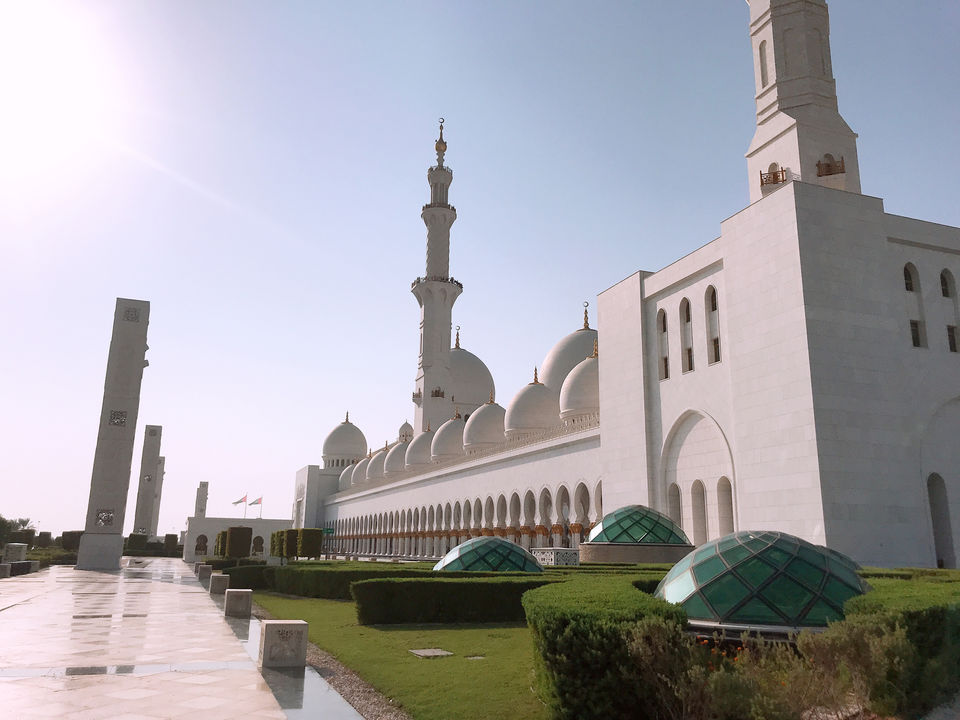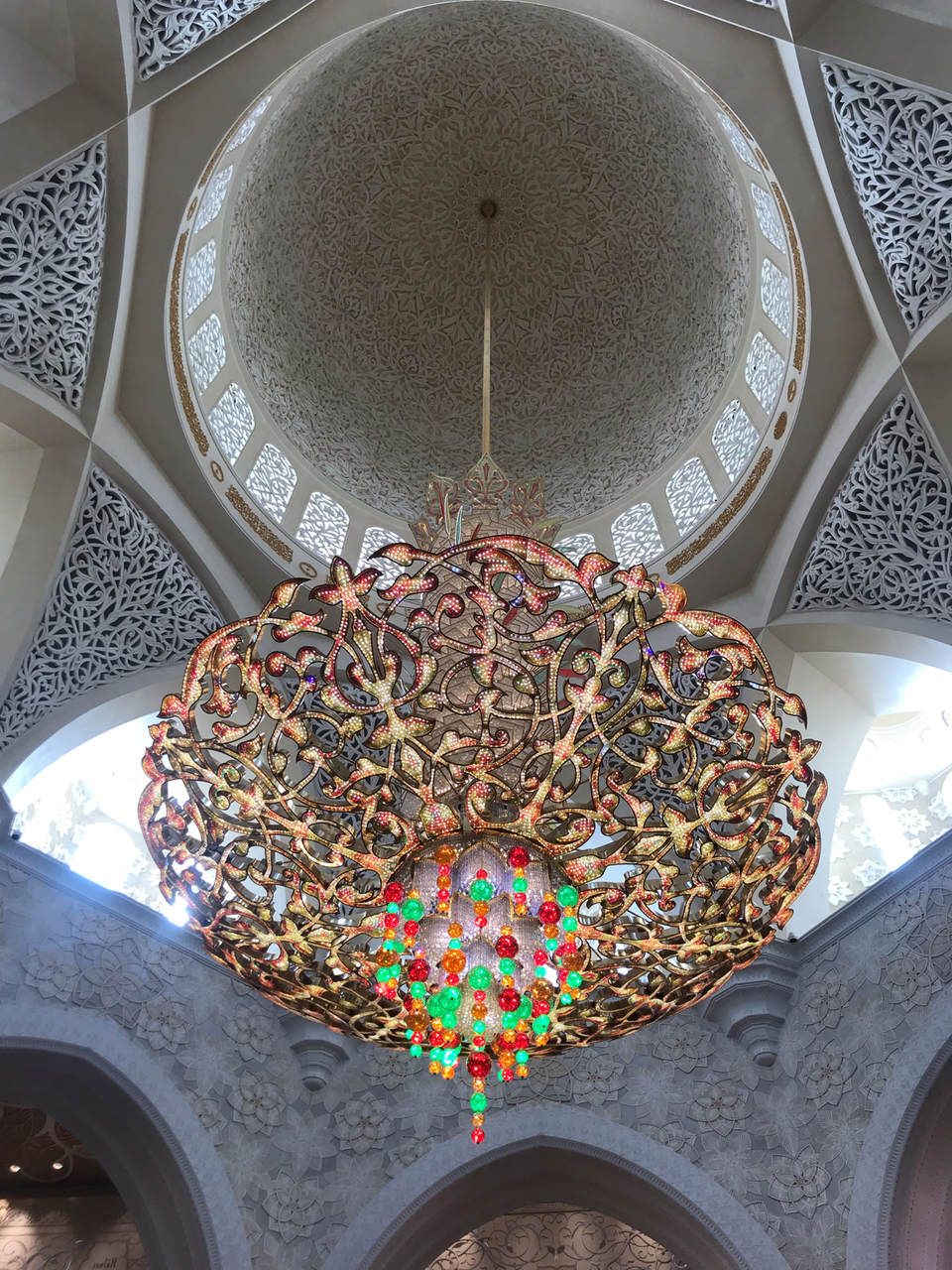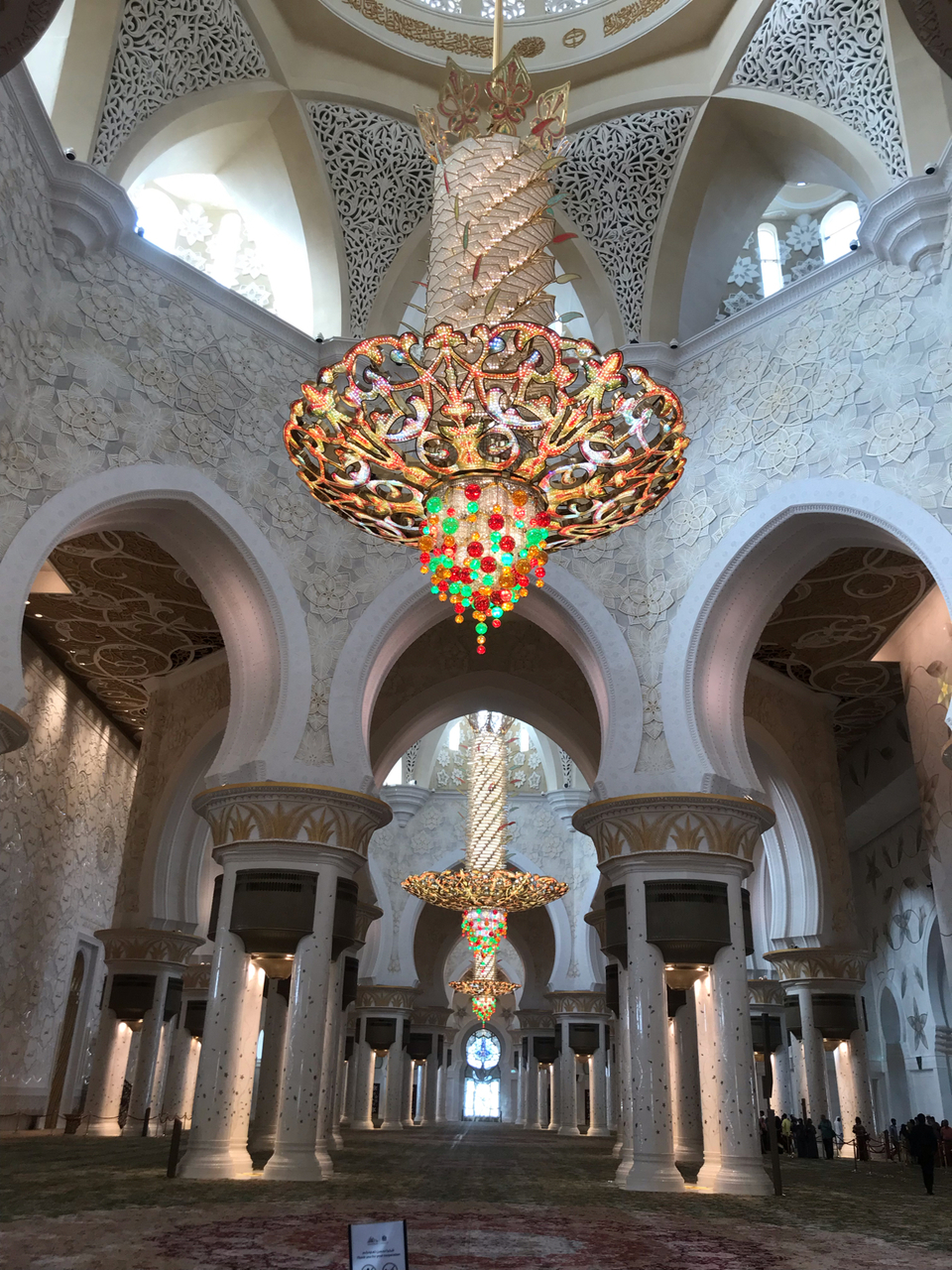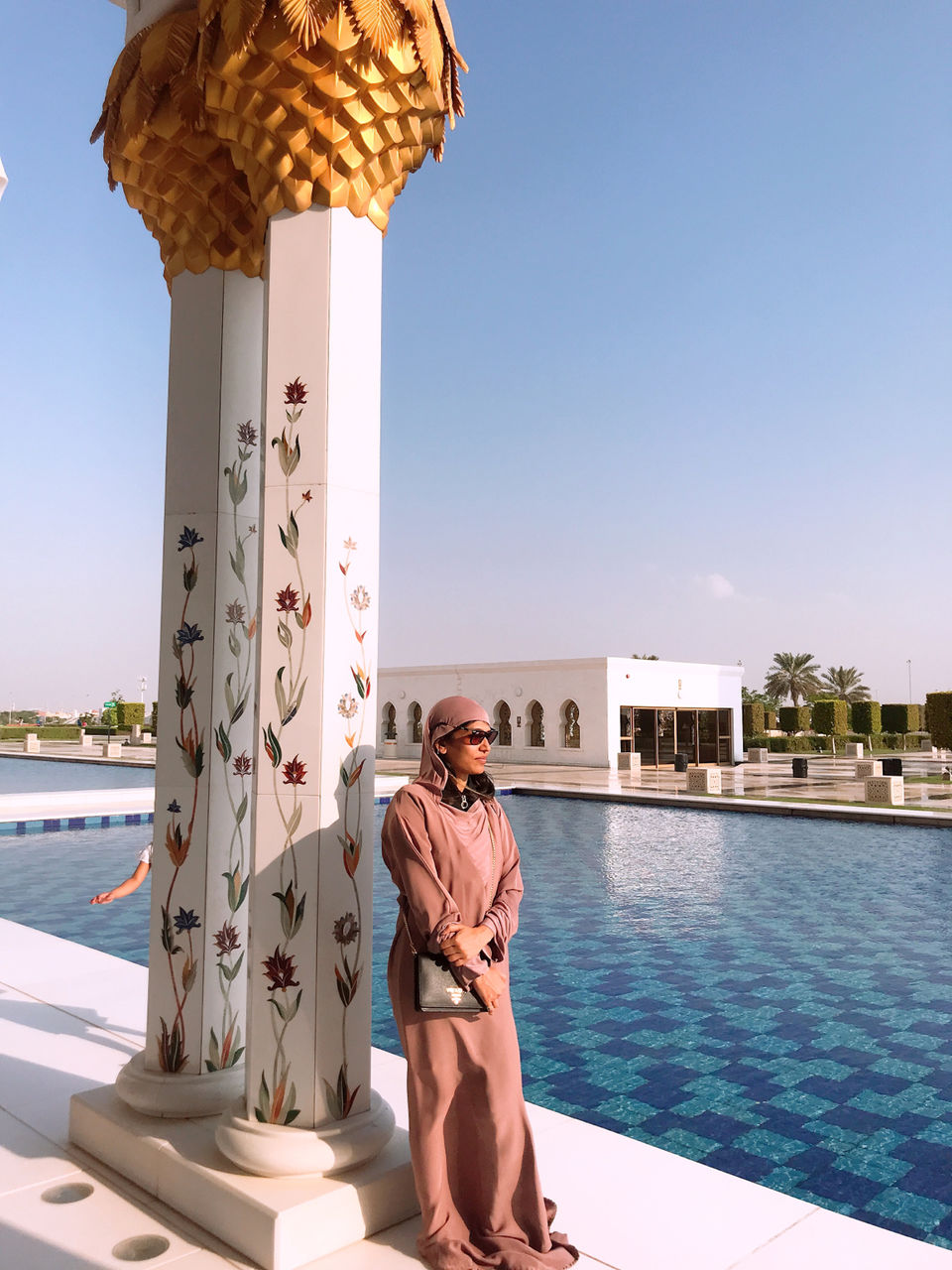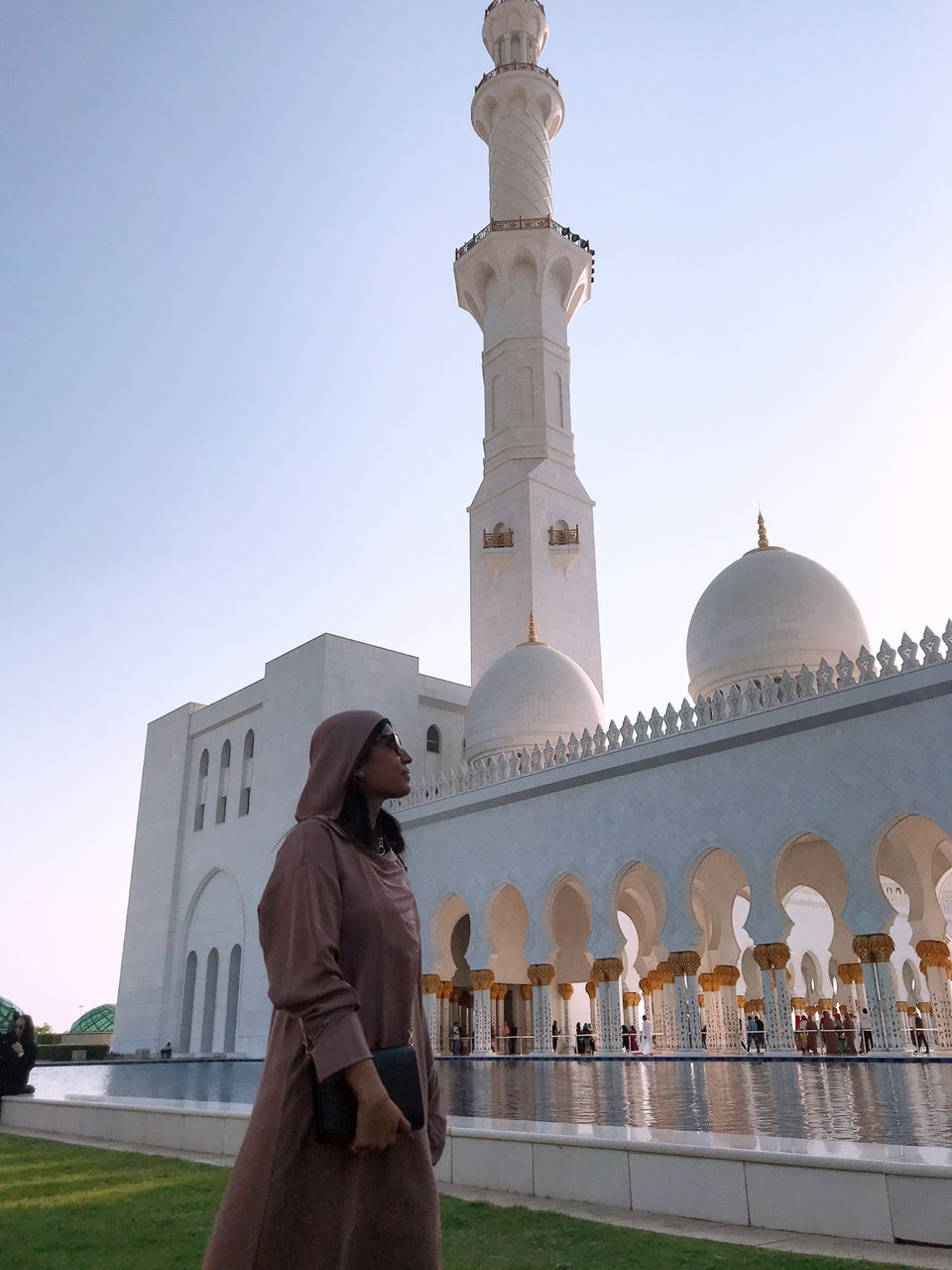 We left from Abu Dhabi and checked in Dusit Thani hotel and this is a Thai hotels chain and in the mid of the city which is quite very beautiful.
Again a day out For kids but this is something very different and fabulous experience as you can see snow in the sand land....yes it a ski world Dubai where so many rides of snow amazes the kids.Shown in the pictures.It is again very expensive but you can come out in between and enter again this a whole day pass they provide and halmet is a mandatory thing to carry.The ski world is in the mall of emirates so after spending time with kids you have your own time as well.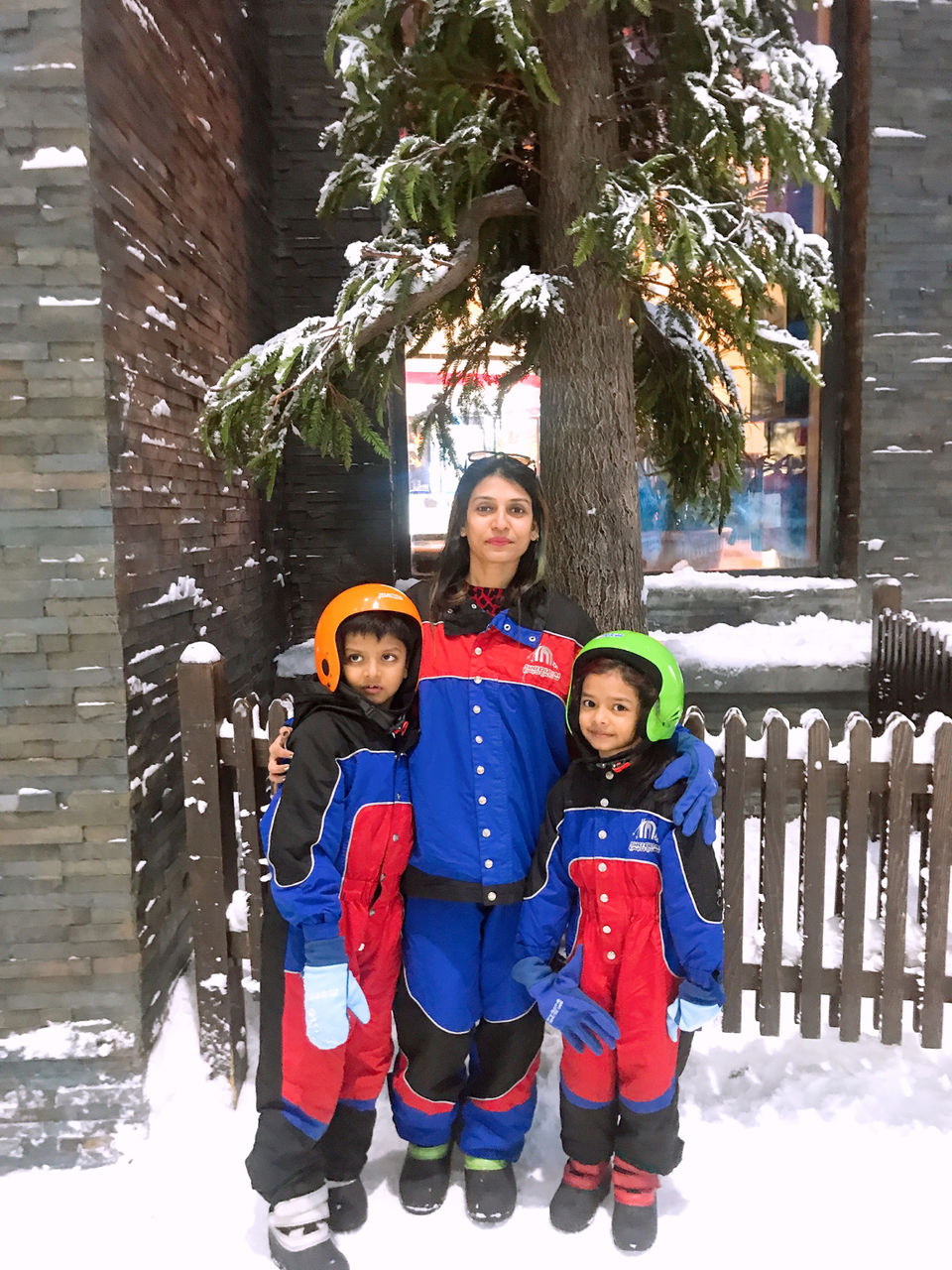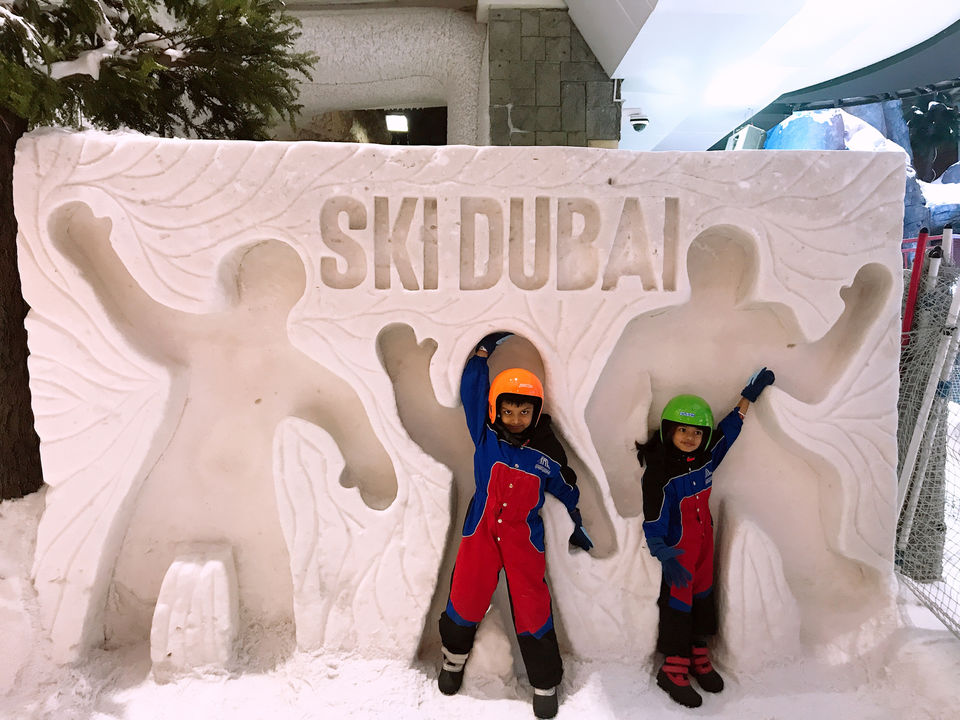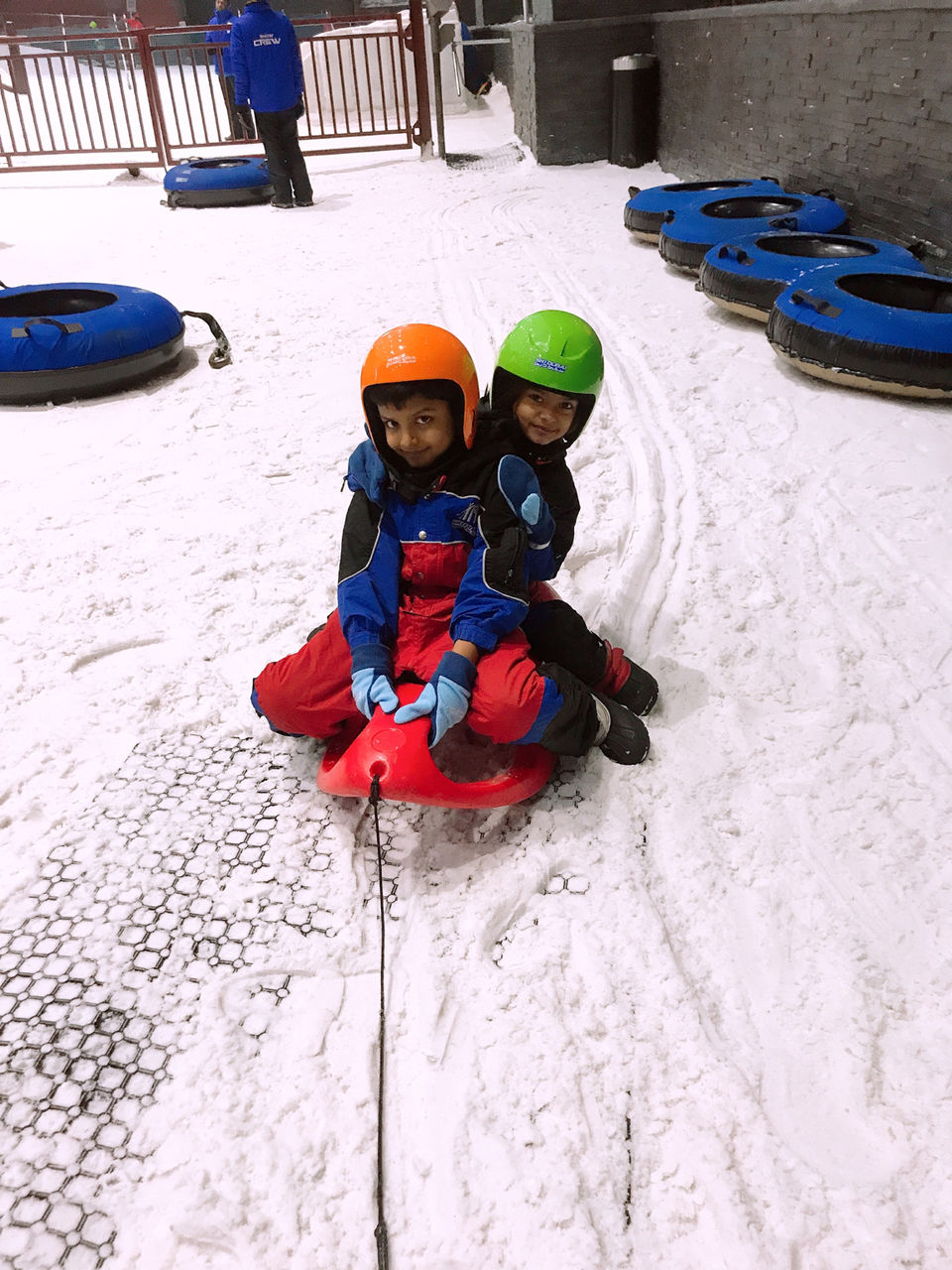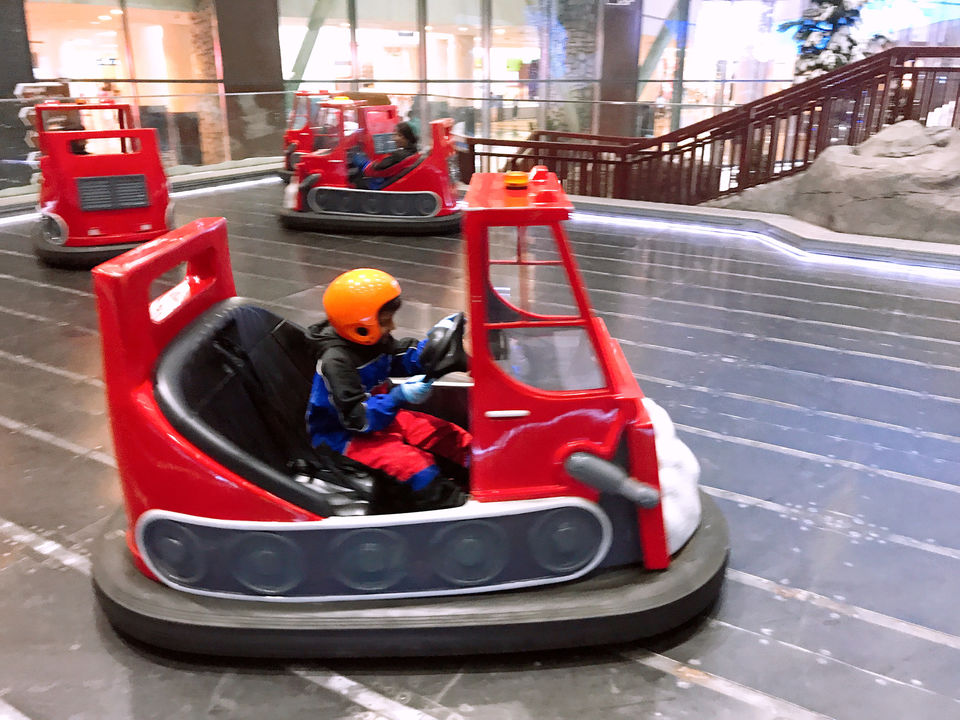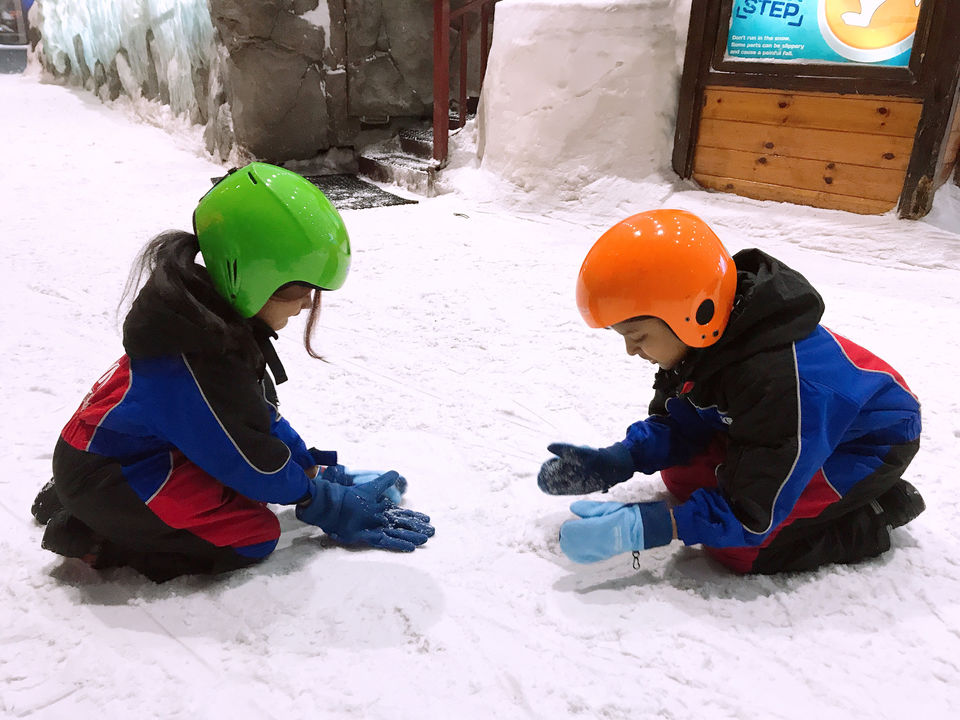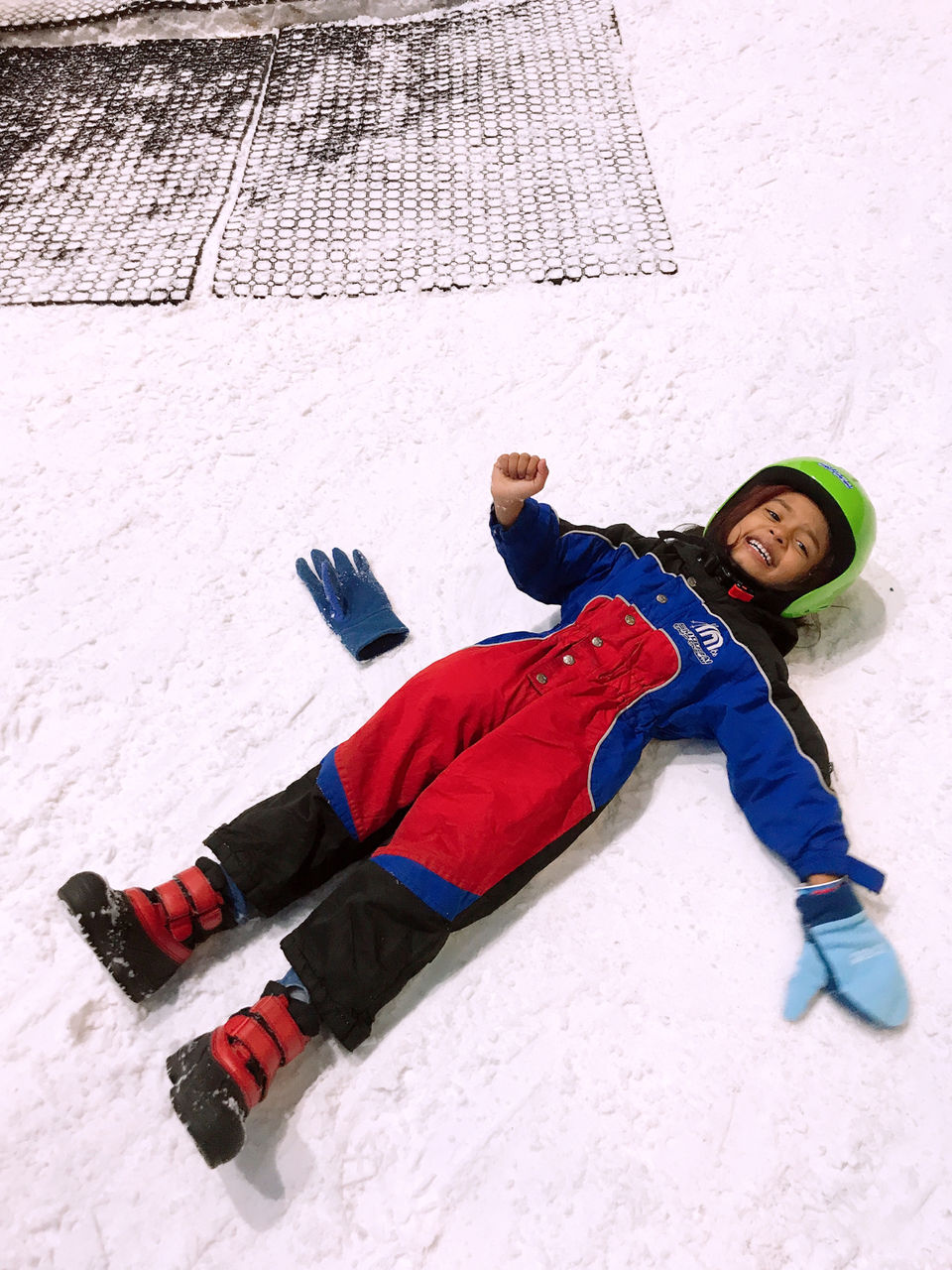 The day is all for theme parks and today we are at Bollywood parks and Legoland. All the kids in the world loves the lego and when you have whole park of it it's like nothing can beat that.Kids can drive the Lego car and get their own licence.There is one miniature Dubai city where kids can play.So many Lego rides included in a one day pass.
Then we went to Bollywood park which was all dedicated to Bollywood movie.There was Bollywood shows we're going on a ride called Sholay and Raone stole the kids heart.Fabulous Bollywood park with so many amazing pictures.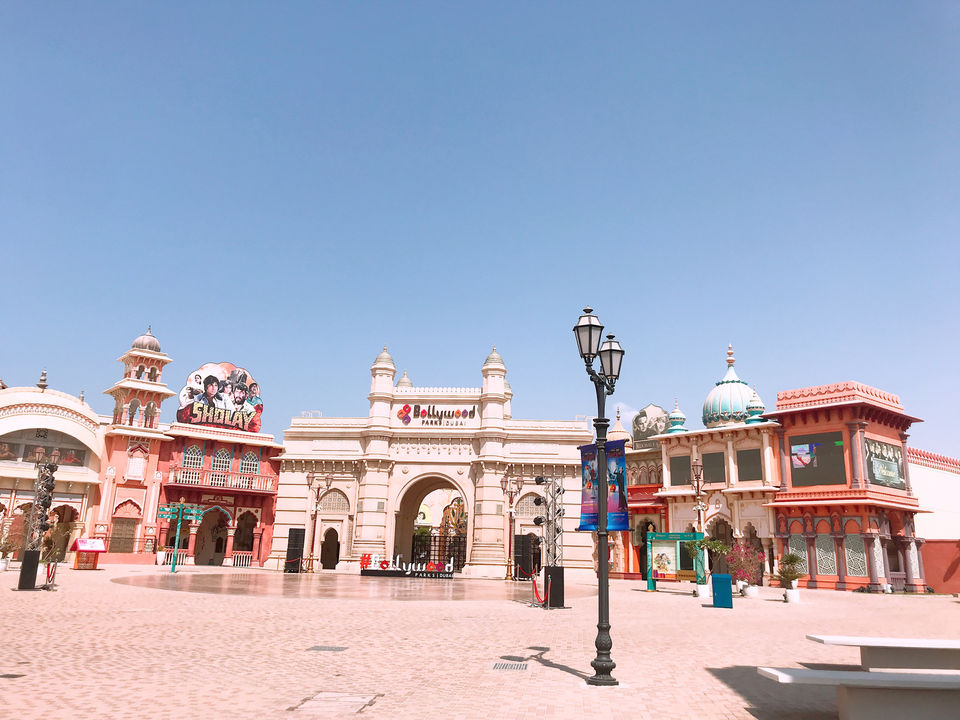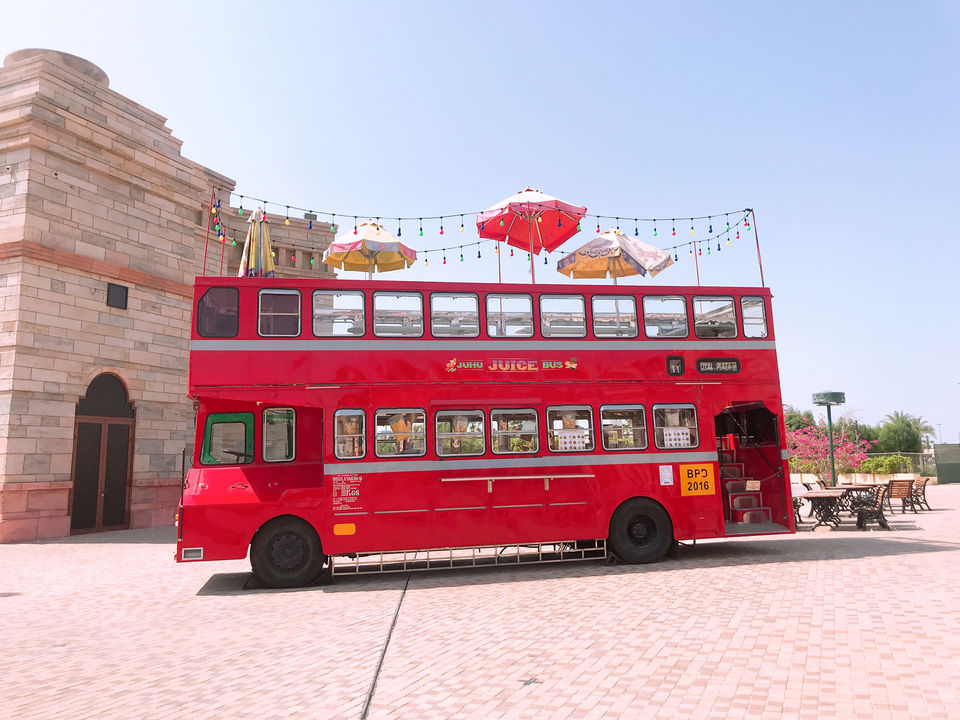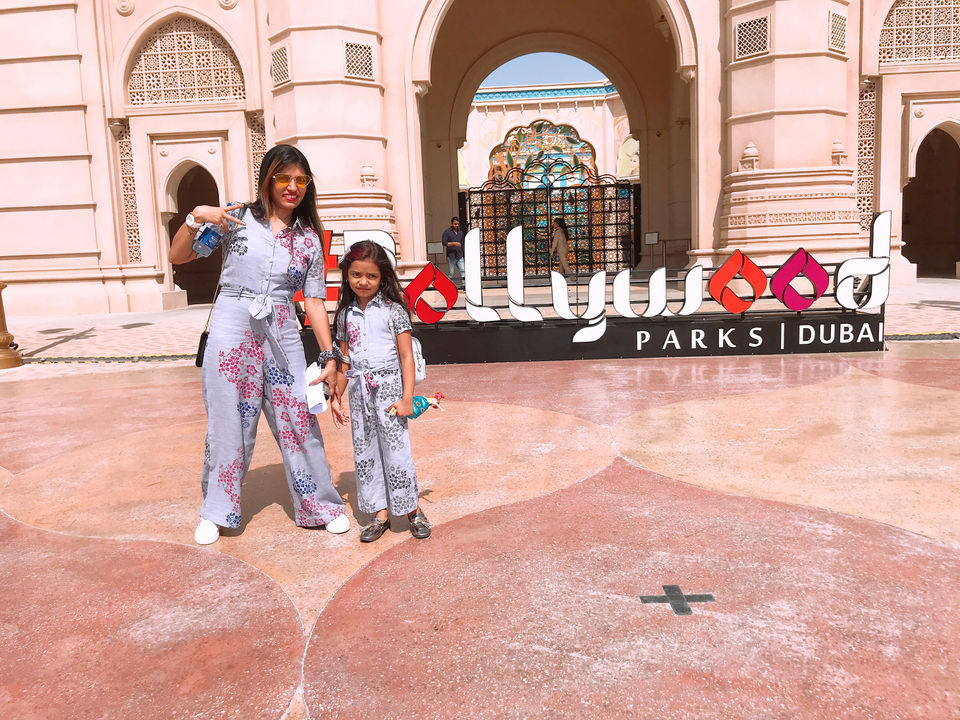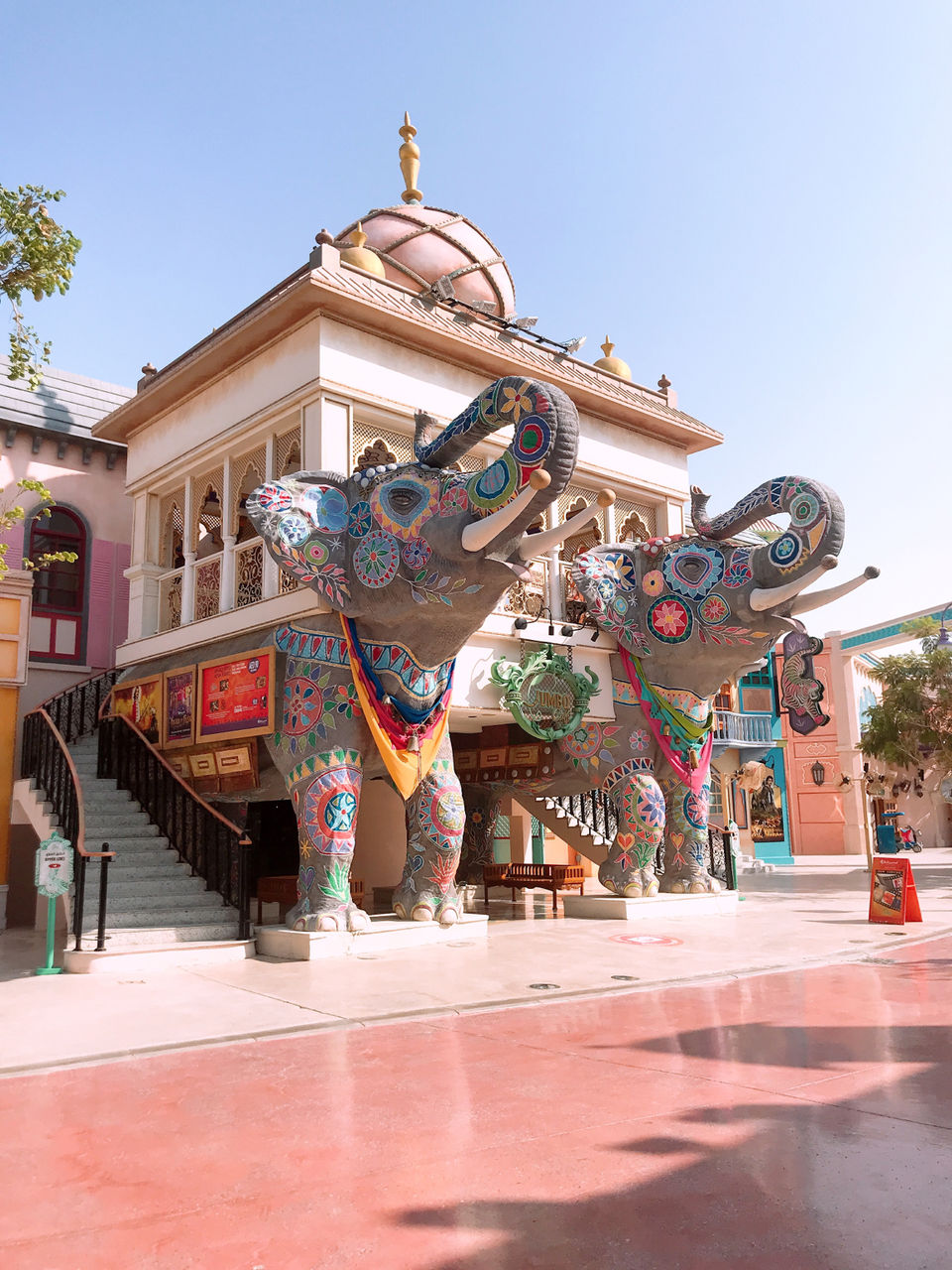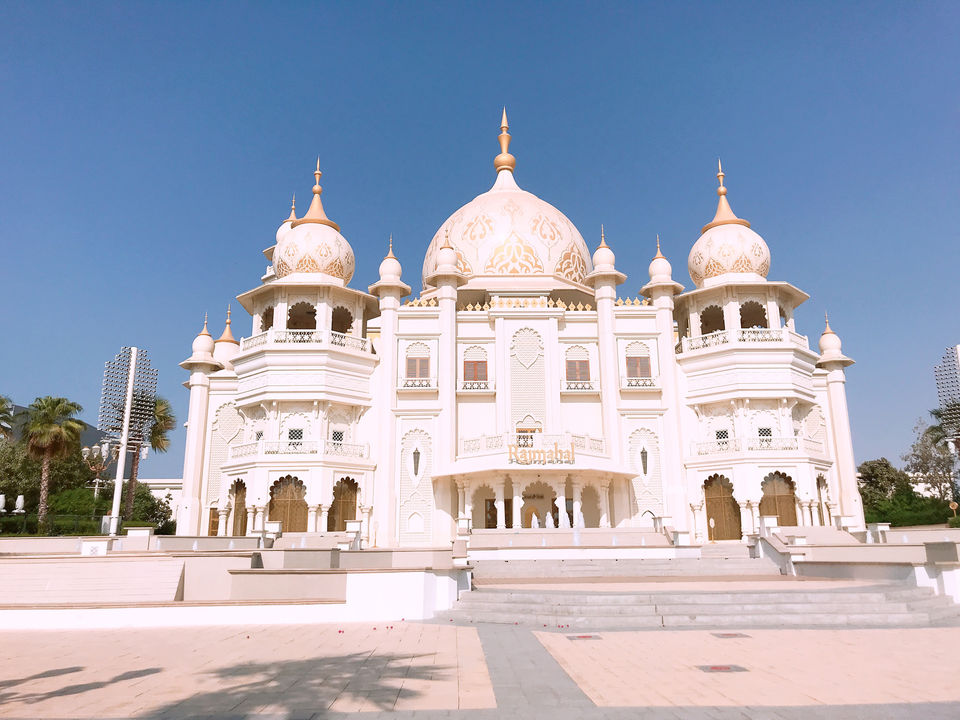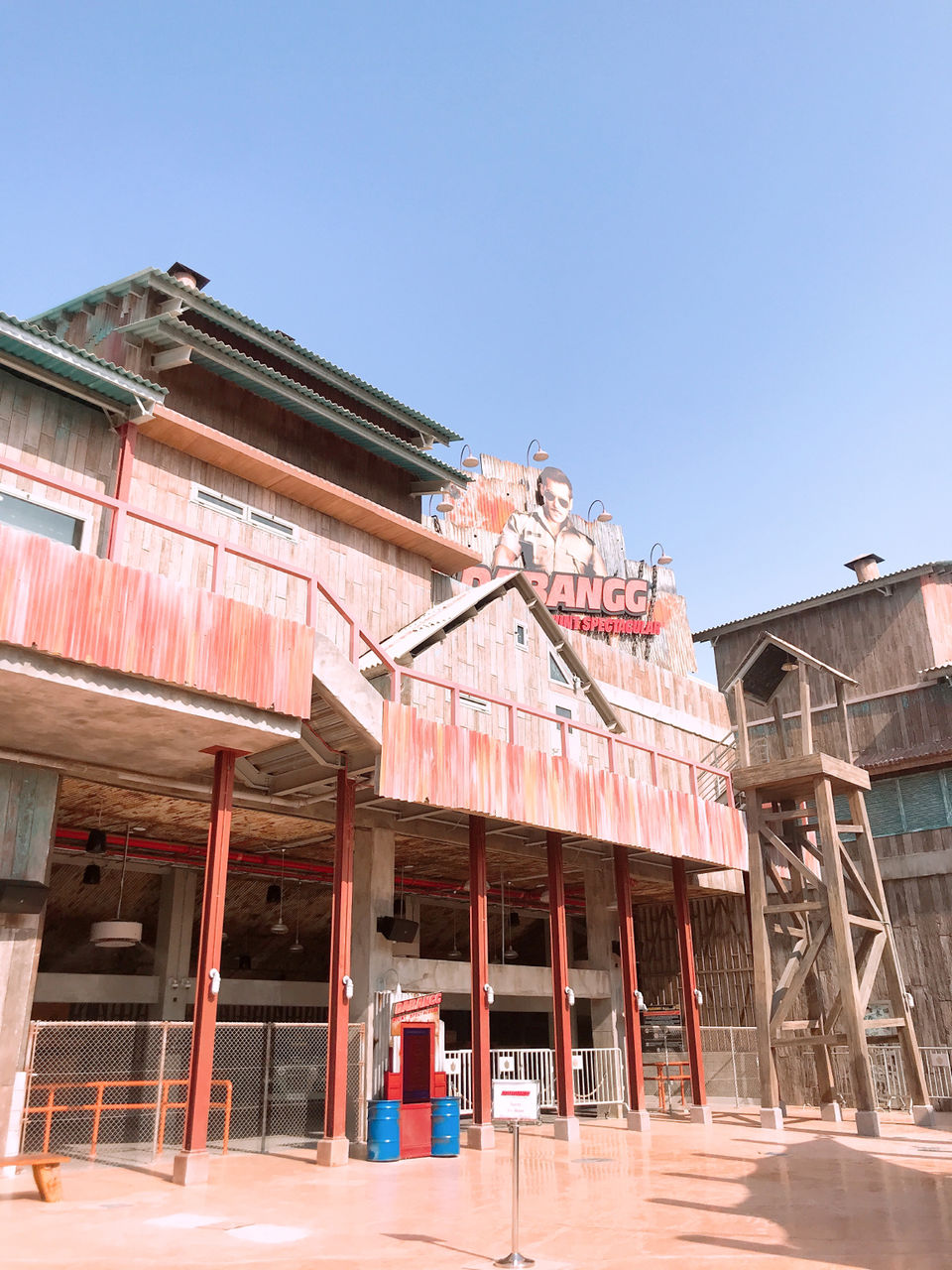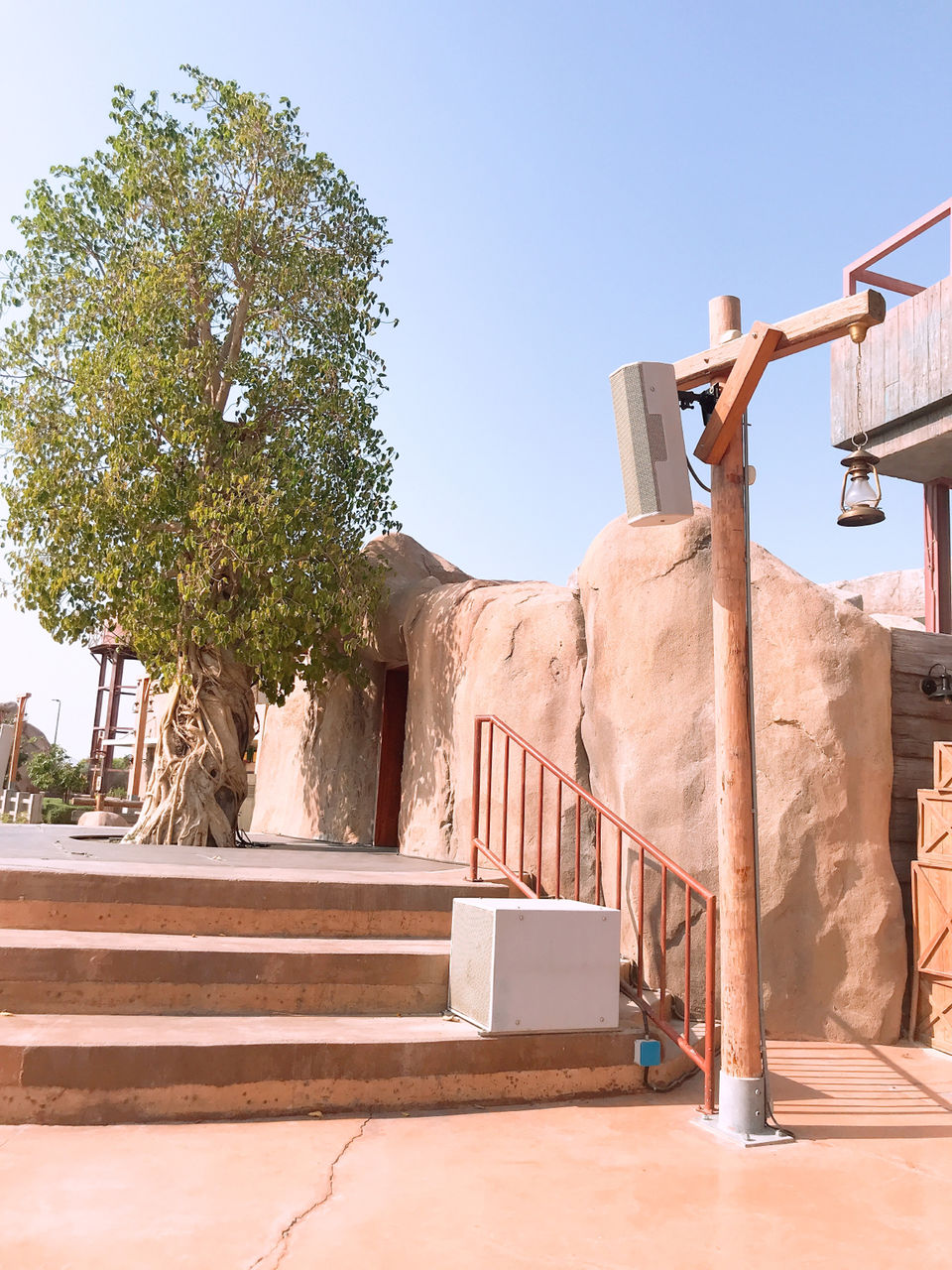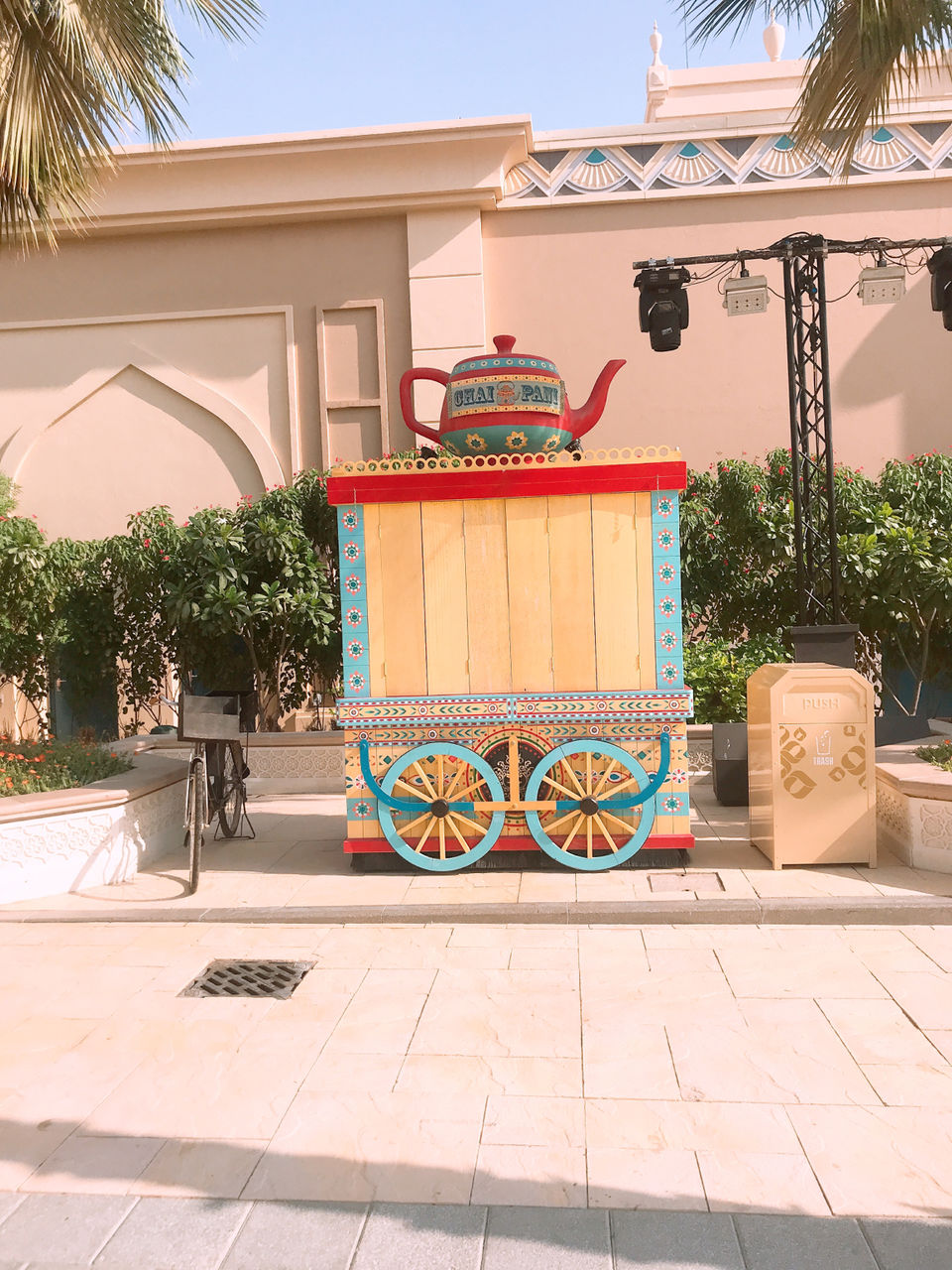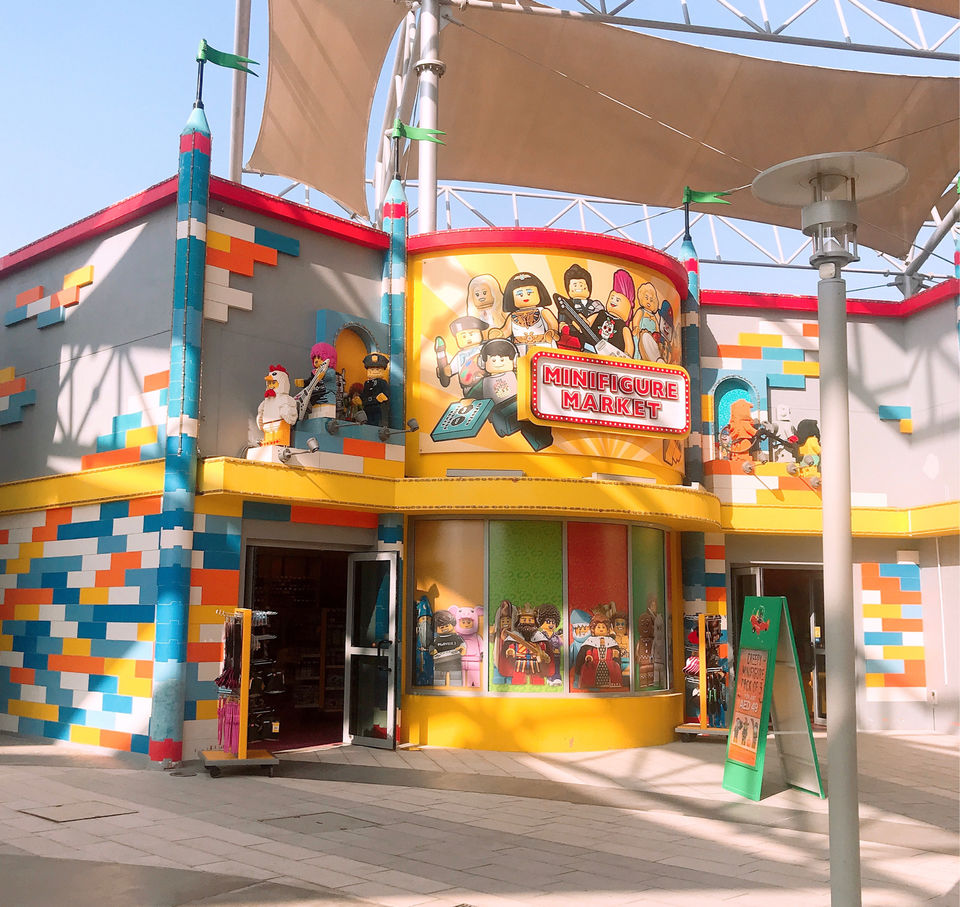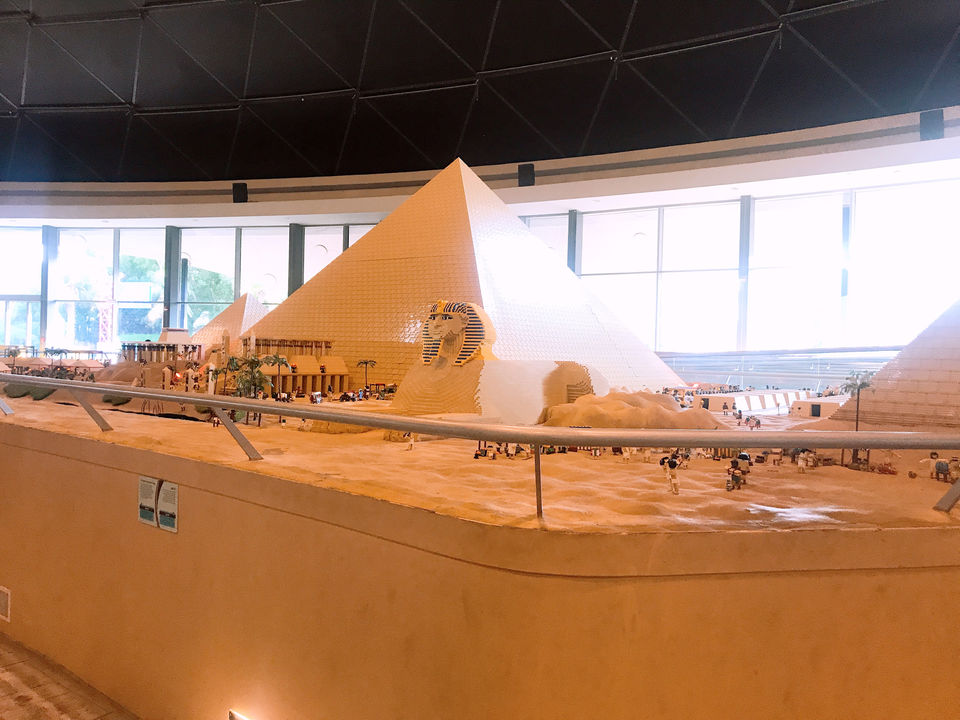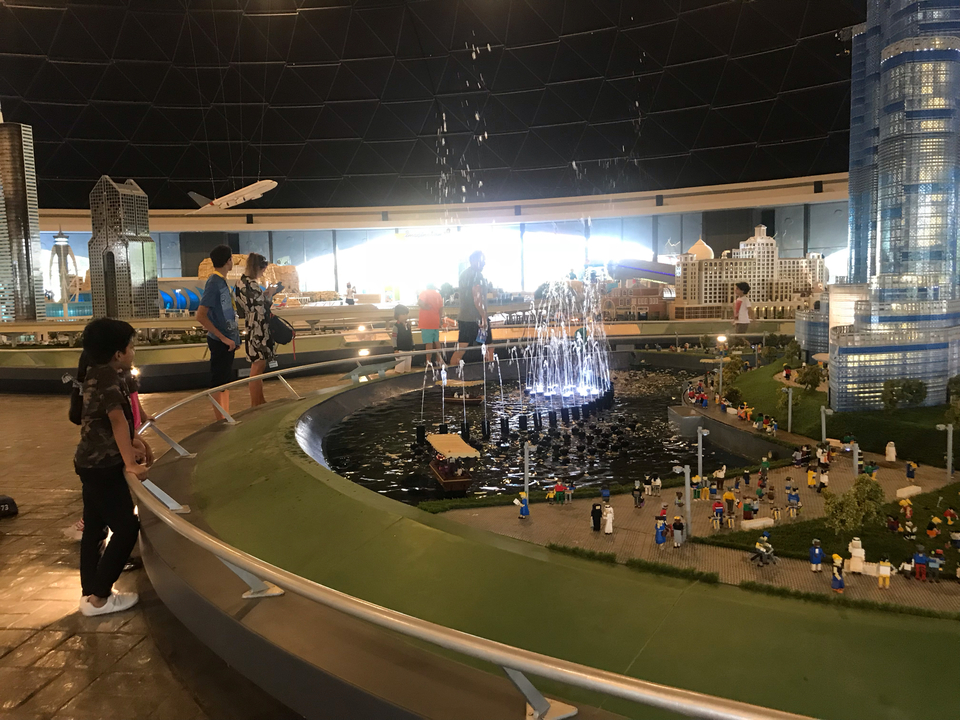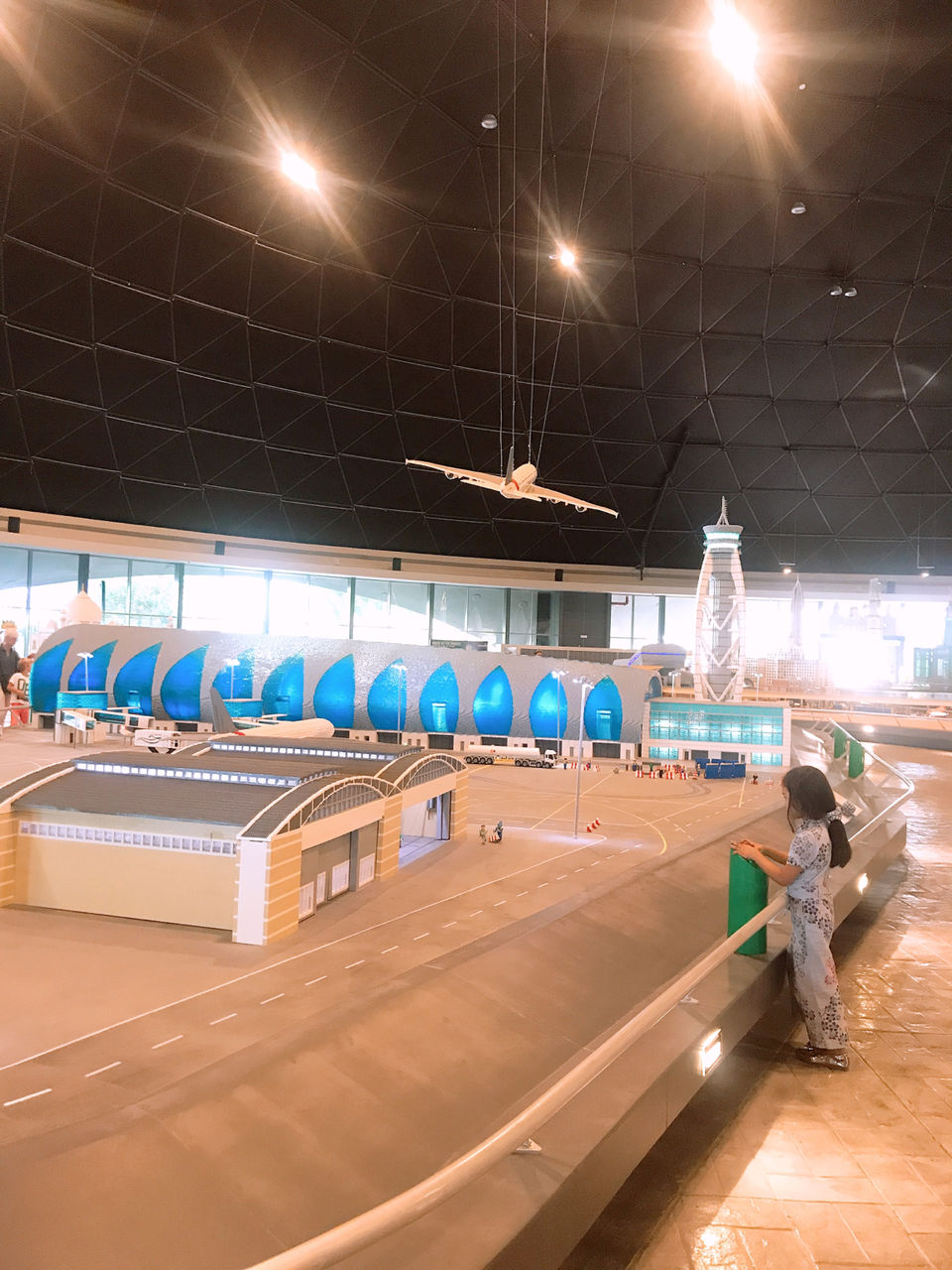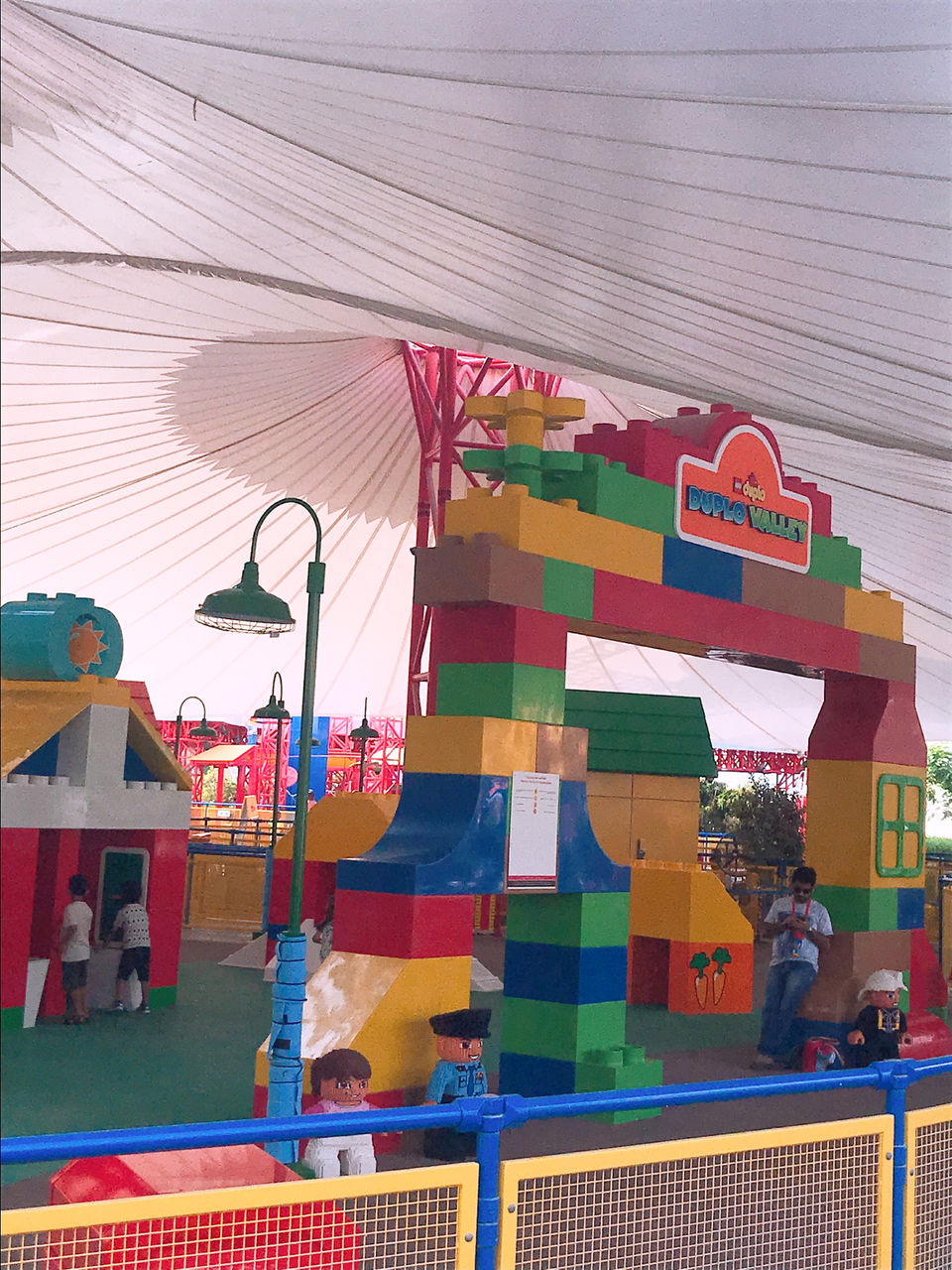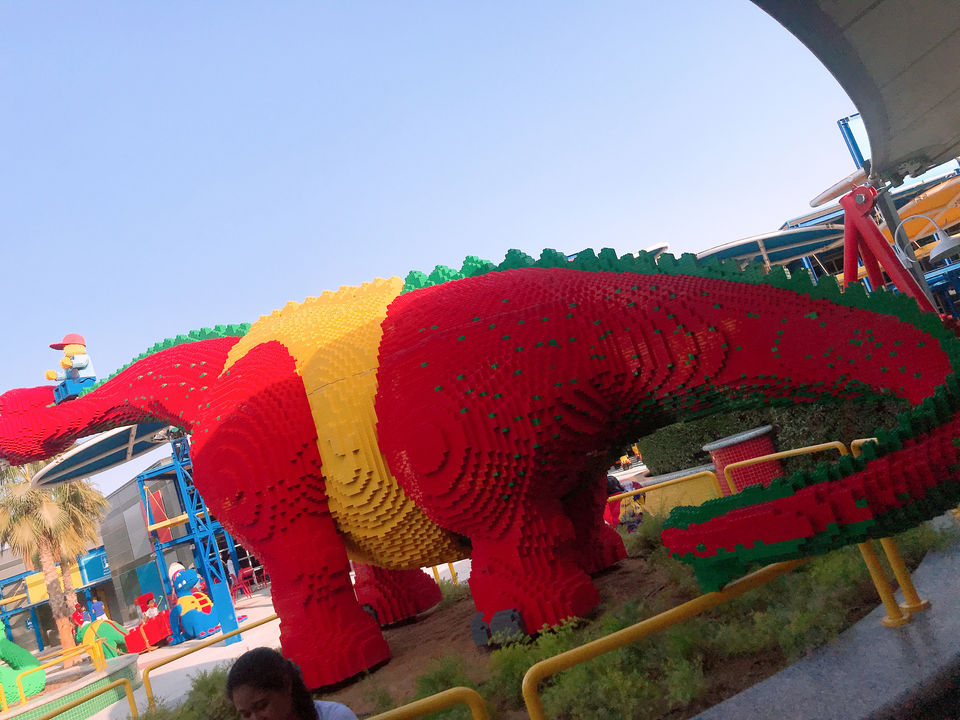 The last day in Dubai and as we were staying In Dusit Thani I have shared the picture of this different architecture building.Then we saw the Dubai Frame which is newly opened and again it is a very different and unique building.In the night kids wants to goto the beach so jumeriah beach is the most beautiful beach in Dubai I feel and they saw the Dubai fountain show also.So the memories are too close to my heart as it was all for my kids and I wanted to show them the world and Dubai is the most recommended by me as Dubai has everything Sun,sand,beach,snow,shopping,kids world and in one vacation you find everything you want.This broke my myth that a good vacation couldn't be possible with kids but now I feel that this one is my most entertaining vacations I ever had.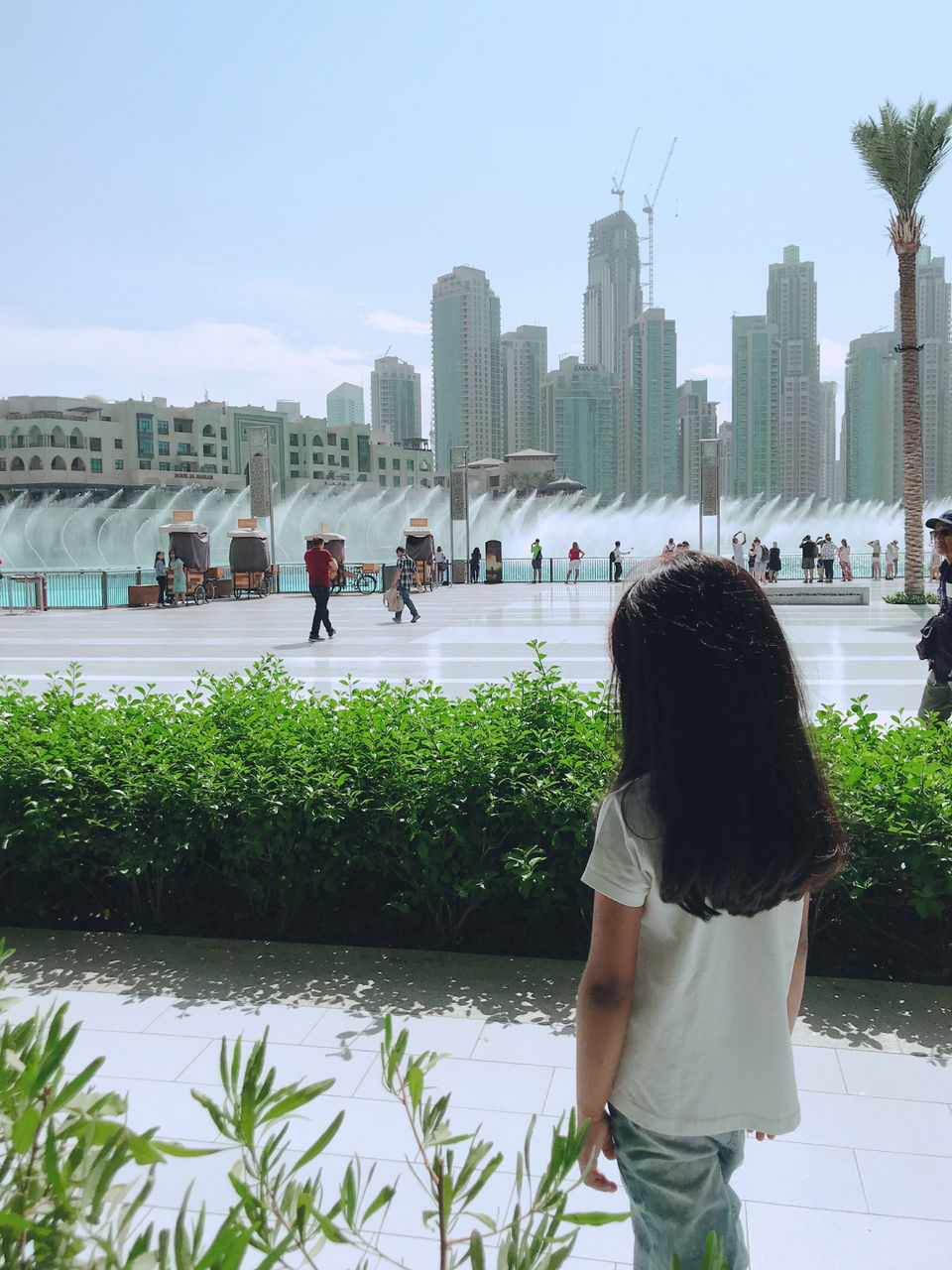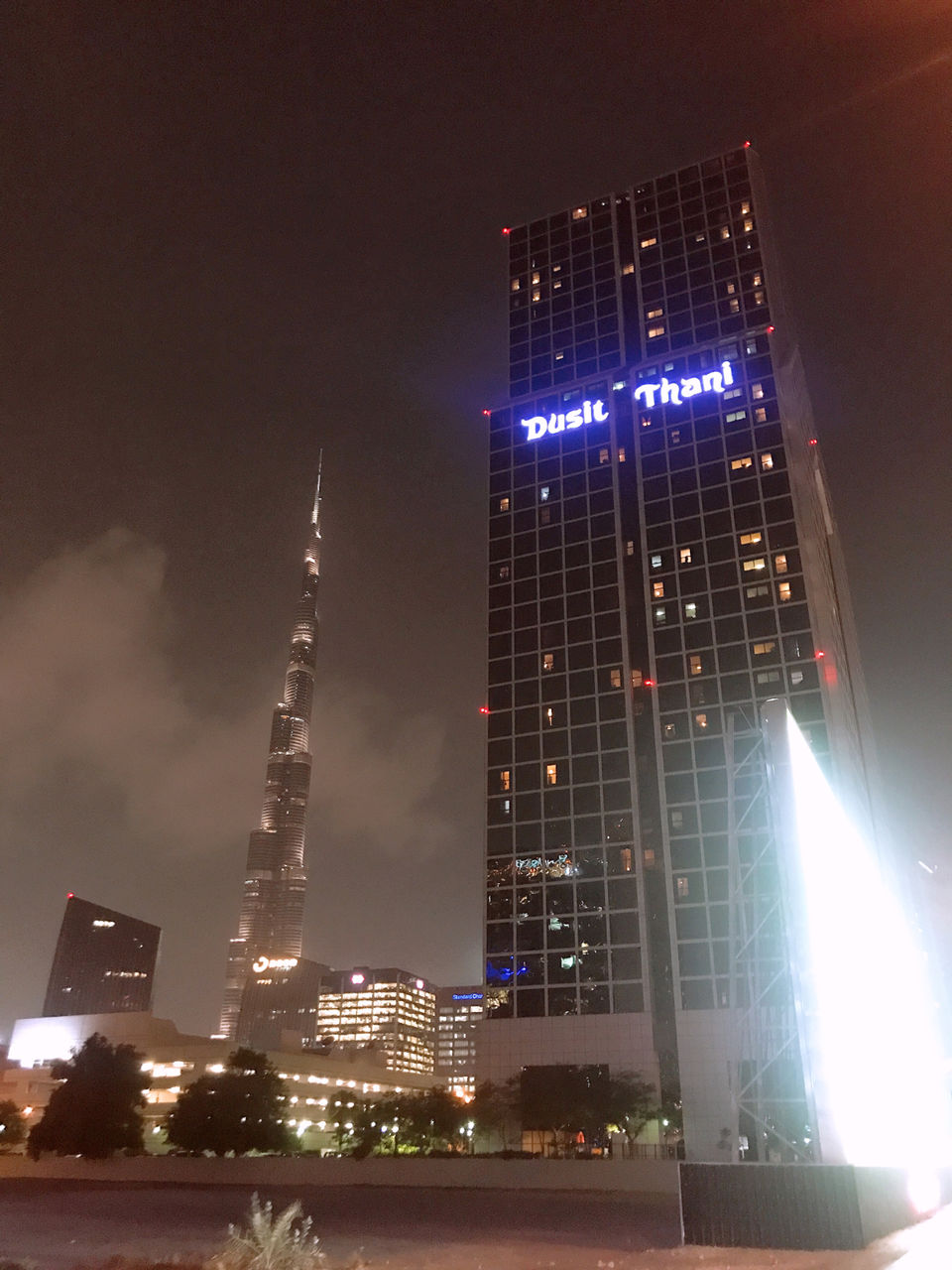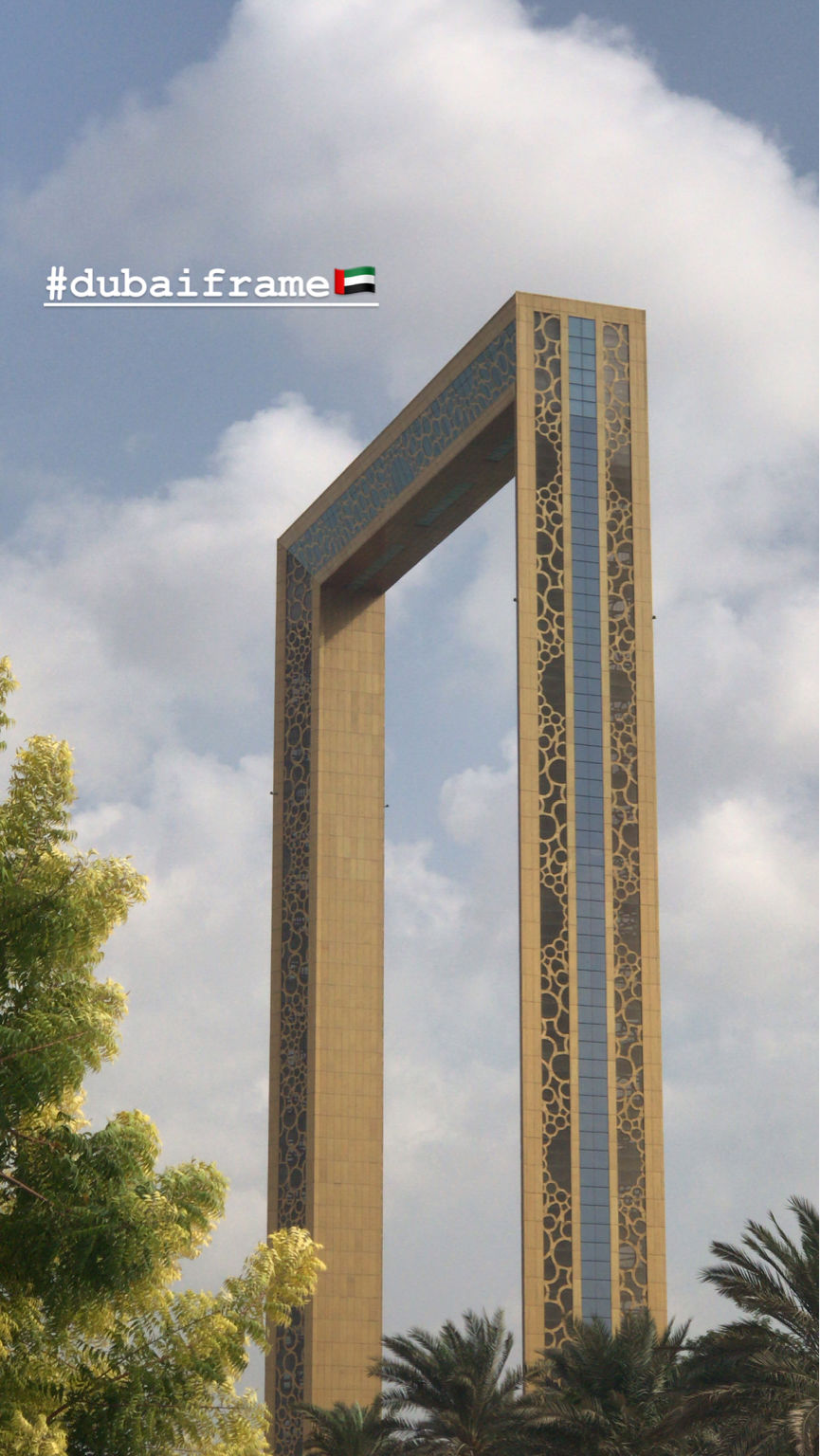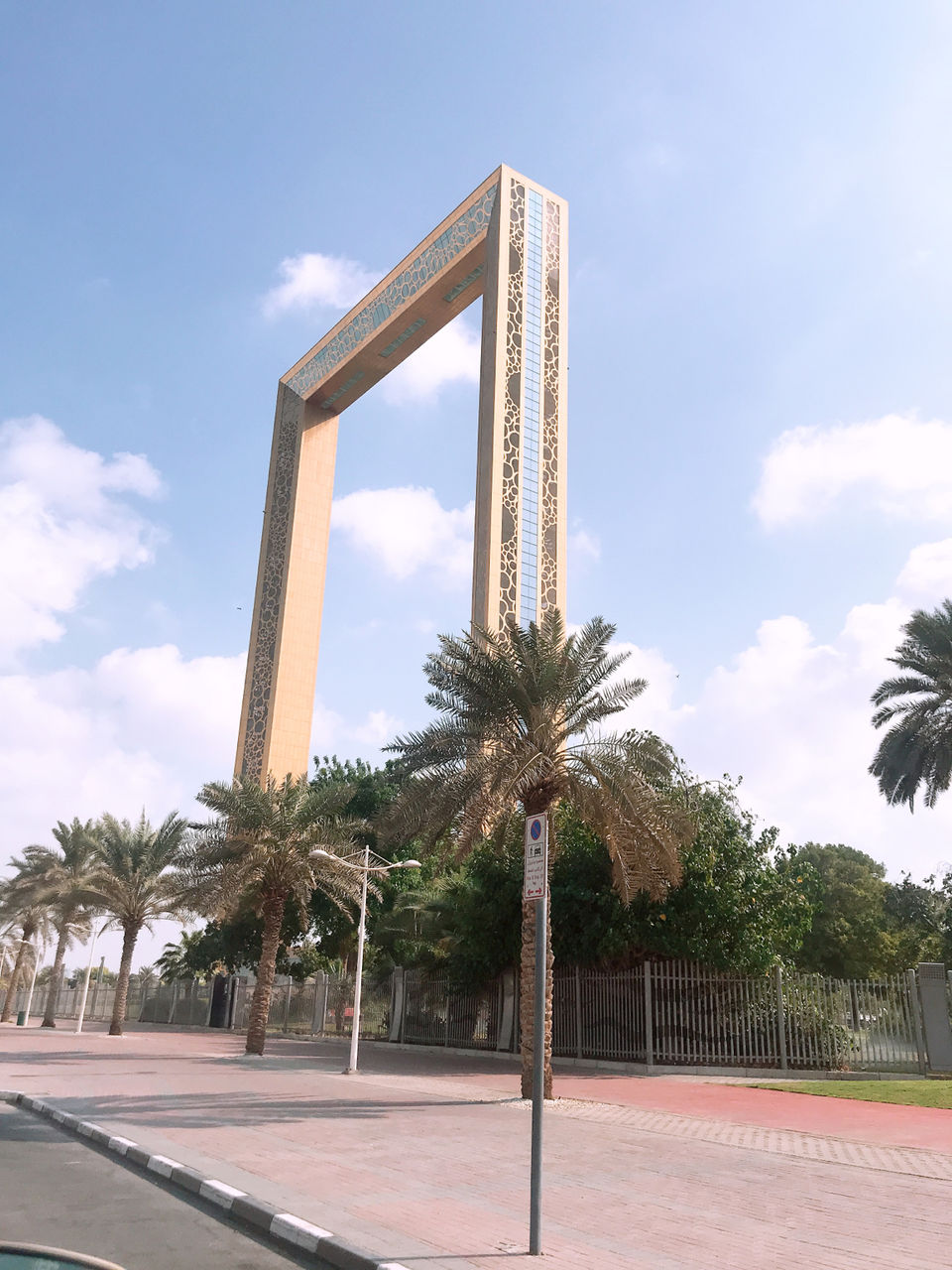 Where to stay: #sofitel downtown ,Dusit Thani and Yas Island Abu Dhabi
https://youtu.be/kL2sO7cBQtI