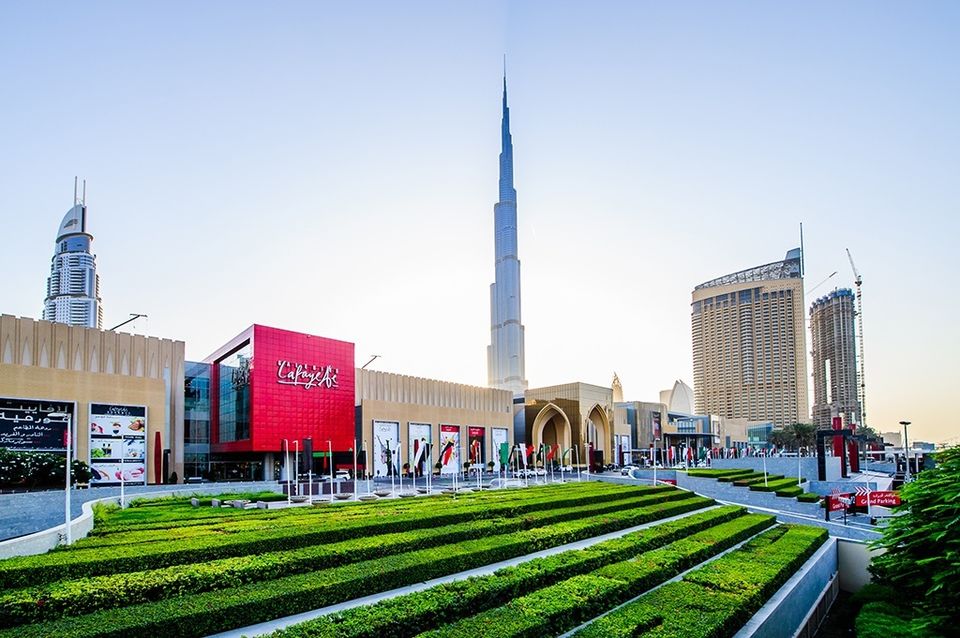 Middle East's vacation hotspot Dubai is a dear choice among families. Dubai has woven its magic in the Emirati desert land and has spread along the banks of the creek into a multi attraction, commercial and residence destination. Boasting of the best modern sightseeing while preserving the historical charms of the old city, the city has plenty of theme parks, family fun attractions, and is a paradise for food and shopping enthusiast, all catering to the likings of just about any age.
The city's premier mall and the world's classiest and largest mall is much more than just a shopping hub. Enter into an arena packed with entertainment and amazing attractions. Apart from housing some of world's coveted brands, retail outlets and a chic fashion precinct, the Dubai Mall is also home to the exhilarating entertainment all under one roof and the grand Dubai Fountain just steps away from the Mall. A great way to spend family time where you can enjoy quality shopping at the mall, have the time of your life with kids at recreational centers like KidZania, Dubai Dino, Dubai Ice Rink and SEGA Republic, dig into some of the finest culinary sensations and family dining experience with a diverse choice of dining outlets to choose from as well as take in the wonder of Dubai's architectural feats and immerse into a different world at Dubai Aquarium & Underwater Zoo and Dubai Fountain.
Gear up with your family for a snow fight, roll around in snow and chill out in the cool winter-like ambience amid the hot desert all year around at Ski Dubai – a mountain themed park filled with snow any time of the year. One of Dubai's extravagant projects, the Ski Dubai is a fun place to be with families where you can try your skiing skills on ski slopes of varying altitude, ride a chairlift, build snowmen with your kids, try snowboarding and watch cheerfully a pack of penguins waddling around during Penguin Encounter.
Aquaventure Atlantis Dubai Waterpark and Lost Chambers Aquarium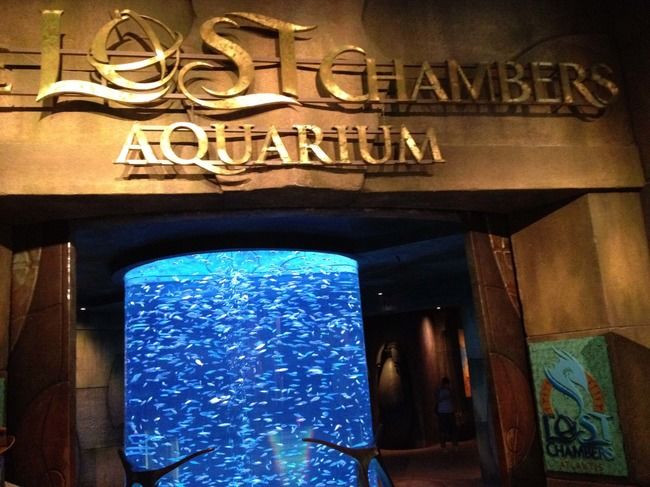 Proclaimed as Dubai's best water park, The Aquaventure Atlantis Dubai Water Park and Lost Chambers Aquarium set in the magnificent ocean themed resort of Atlantis the Palm is a world unlike any other and an apt attraction for a memorable family outings. The water park is packed with attractions, river rides where you can enjoy tube rides through the interconnected water networks on varying water flows; adrenaline rushing slides some which takes you down a vertical plunge through a glass tunnel surrounded by sharks. Kids can have a splashing time at the Splashers Children's play area, specially designed to suit little ones. Save some time to explore the underwater lost city of Atlantis – A mammoth sized aquarium based on the theme of ancient ruins of Atlantis which also offers thrilling experiences like snorkelling and diving experiences for those who want to get up close encounters with sting rays and sharks.
At the Top - Burj KhalifaBur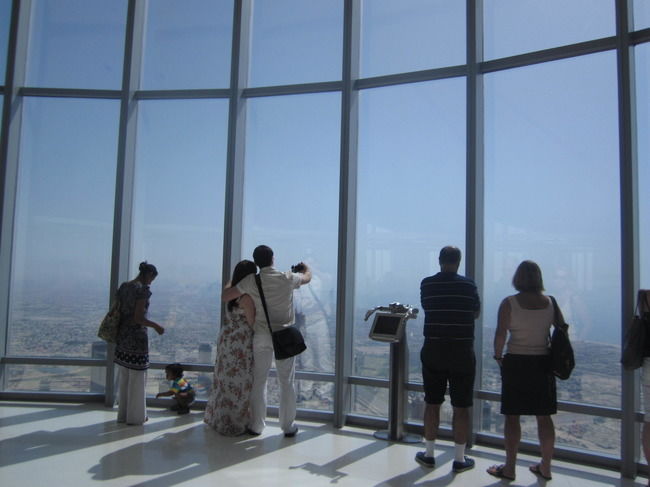 Have an amazing experience with your family at the top of world's tallest building. The Burj Khalifa has also under its wings highest observation deck, swimming pool and restaurant, and is home to posh residences and hotels. The journey to the 124th floor which is the observatory deck is an experience in itself. The journey begins as soon as you step into the lobby where there are interactive displays to keep you entertained, then zoom off at record breaking speed in an elevator to the 124th floor where you step on to an observatory deck and get a grasp of how tall the structure is with the dizzying bird's eye view of the city. Enjoy incredible 360 degree panoramic views of Dubai which has the city's many landmarks, including the iconic Burj Al Arab hotel, many well renowned architectural marvels and the vast desert on the outskirts. The scenic view drastically changes during night time when Dubai sparkles up into a glitzy spectacle.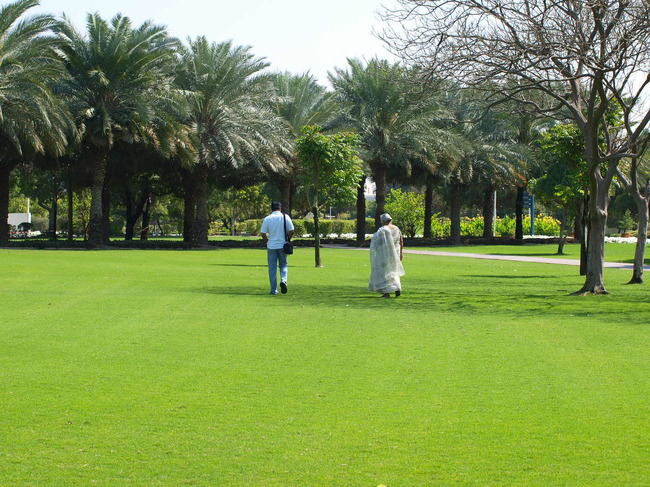 Among the oldest and most popular parks in Dubai, the Dubai Creekside park is located at the heart of the city along the bank of the Dubai Creek and has a serene waterside setting amid lush landscapes along with abundant family recreational areas, cable car rides, amphitheatre, restaurants and Children's City – a dedicated children's interactive museum, with activities like camel rides and much more. Another popular attraction here is the Dubai Dolphinarium which offers poolside interactions with Dolphins and entertainment showcasing these marine creature's acrobat performances.
Wild Wadi Water Theme Park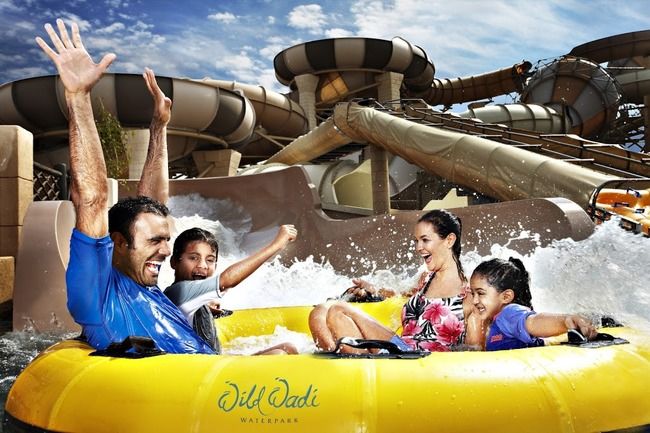 Spend an entire day cooling off and splashing in water with your family at the Wild Wadi Water Theme Park located in Jumeirah. Just steps away from the magnificent Burj Al Arab Jumeirah, this theme park is designed on Arabian folklore concept and keeps its visitors entertained with an assortment of water activities, play areas, thrilling slides and rides for every age group. A fun family attraction, The Wild Wadi Water Park is one of Dubai's prominent attractions and provides you with a delightful break from city's heat and rushes.
Any trip to Dubai is incomplete without a ride into the desert; there is a different thrill in zooming into the golden hues of sand away from the modern city settings. The contrasting change in landscape is welcoming and you get a chance to try some desert adventures like dune bashing, falconry, camel rides to name a few. You and your family can spend the night under the cool starry desert sky after enjoying an Arabian dinner in typical Arabian settings with traditional music and dance.
Bastakia Quarter in Old Dubai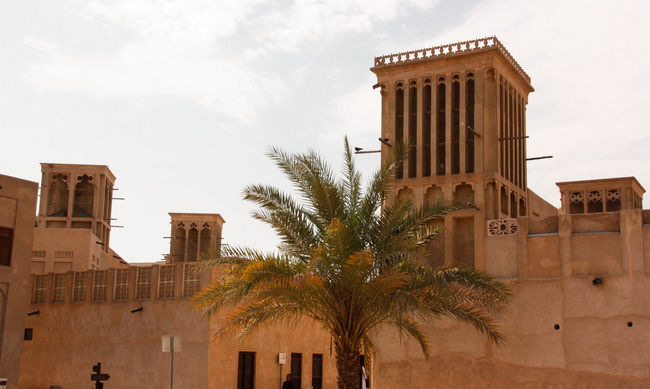 If you are overwhelmed by the modernity of Dubai, take a break and retreat into the rustic side of Dubai where the charisma of the ancient Dubai still remains fresh. The Bastakia Quarter in Old Dubai is a refreshing change from the glittering skyscrapers and projects a contrasting scenario where high speed roads are replaced by gently winding labyrinthine lanes and hi rise gleaming structures are nowhere to be found, only traditional buildings which are now restored as art galleries, cafés, and boutique hotels. The quarters also houses The Dubai Museum that takes you back into Dubai's past as a small fishing village before catapulting as one of the world's most dynamic cities.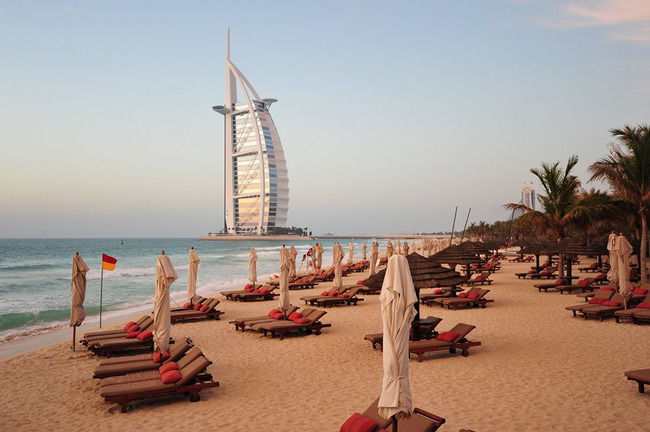 There no other way to soothe you from the city heat like a dip into the Persian Gulf. Blessed with a great coastline, Dubai's pristine beaches are ideal for family fun and are often a favourite outing spots for families offering many recreational activities and some of them have built in running tracks, sports area for beach volleyball, water sport activities, restaurants and cafes.
With so much to offer for all age groups and thanks to its larger-than-life attractions, kids' clubs and child-friendly dining, Dubai has over the year topped the charts as a perfect venue for a family holiday. A pre planned tour is a priority and should be on focus when you decide a family vacation, right from the visas to family oriented attractions and stays to make it memorable. To make it hassle free and less tiresome with all the paper works and schedules to plan your perfect holiday, you can apply Dubai Visa online with easy to follow steps, get your visa in no time and the team ensures you get the visas on time. So for your Dubai vacation, apply your Dubai visa online and your rest of the trip planning will be smooth.