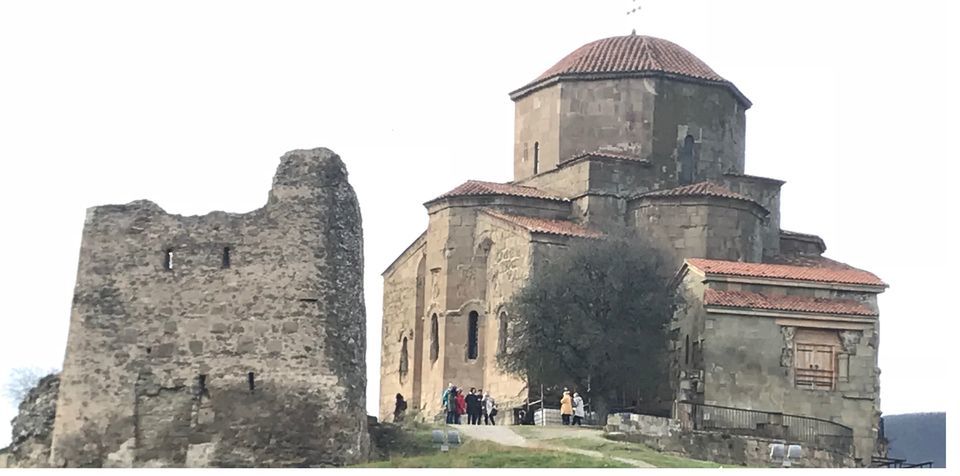 Those little things which are enough to love this country----
Georgia is an ex soviet country which has picked up its tourism popularity in last ten years.It has a small geographical area and not much of population but you can feel the subtle charm of European era all over, in their well preserved archaeology spread throughout the country .It's a cathedral country and people live their culture in and out. Georgian people see there guests as god and extends a very warm welcome which gives a very positive feeling for the place.
My husband and I decided to celebrate our first wedding anniversary with Georgian wine and early winter snow .We booked our tickets from holiday factory and once we got the confirmation of our preferred dates which were in early winters of Georgia(Nov end),We were on it.

It turned out not to be heavy on our wallet and within the short span of three days we could make most of it.
My itinerary for three days:
Day 1 : Drive to Kazbegi via Gadauri
Day 2 : explore Tbilisi-Mtskheta
Day 3 : Kakheti wine farm via local villages
Day 1 : We drove all the way to Gadauri via Kazbegi to see holy trinity church which is located under the glacier.The church is located very close to the town of Gergeti.
I advise to start your day with a heavy breakfast as it's a long day ahead on the snow mountains.Though you may get something to grab from the superstores on the way up.
We drove through kazbegi which was mesmerizing and it felt so picturesque with its snow covered Caucasus mountains, indigenous pine trees, and lush landscaping and we knew it would be ideal for our celebration.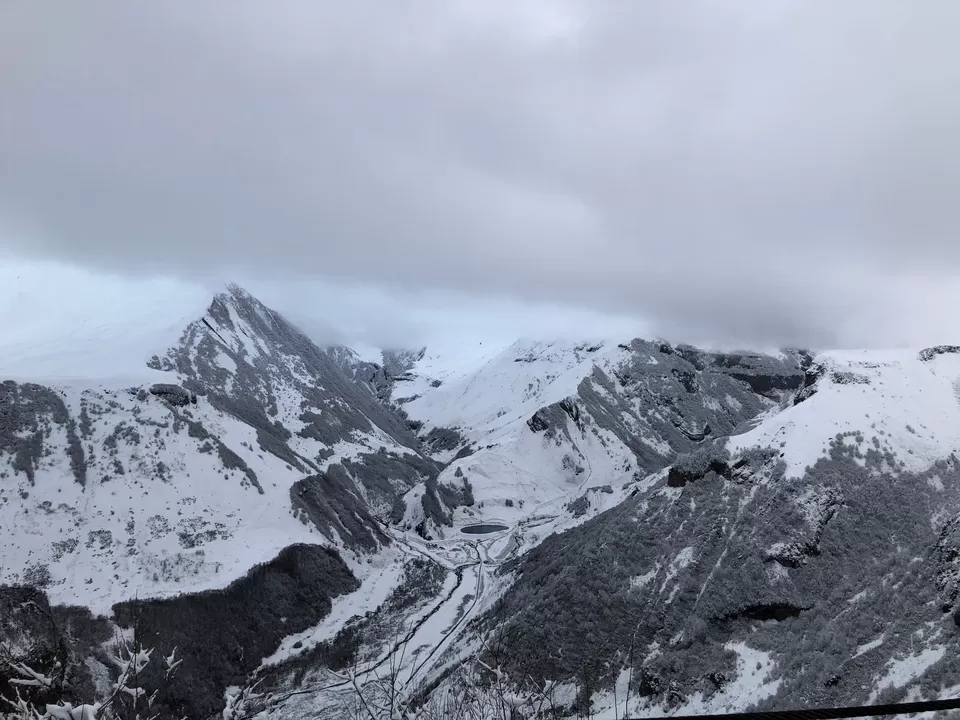 After reaching Gadauri, we had to book a 4*4 car which took us through an adventurous ride till the Trinity church.Once we were close to it, the car dropped us and we had to climb up the snow covered mountain.Make sure you're wearing a snow compatible boots, else high chances of slipping in the snow.All said and done, this was the best part of our trip as there we got to experience the snow fall and it was super amazing.
On the way back and if you are left with some time you can also explore paragliding/Ice skiing adventures to make a perfect end to the day.For us it was closed for that day :( .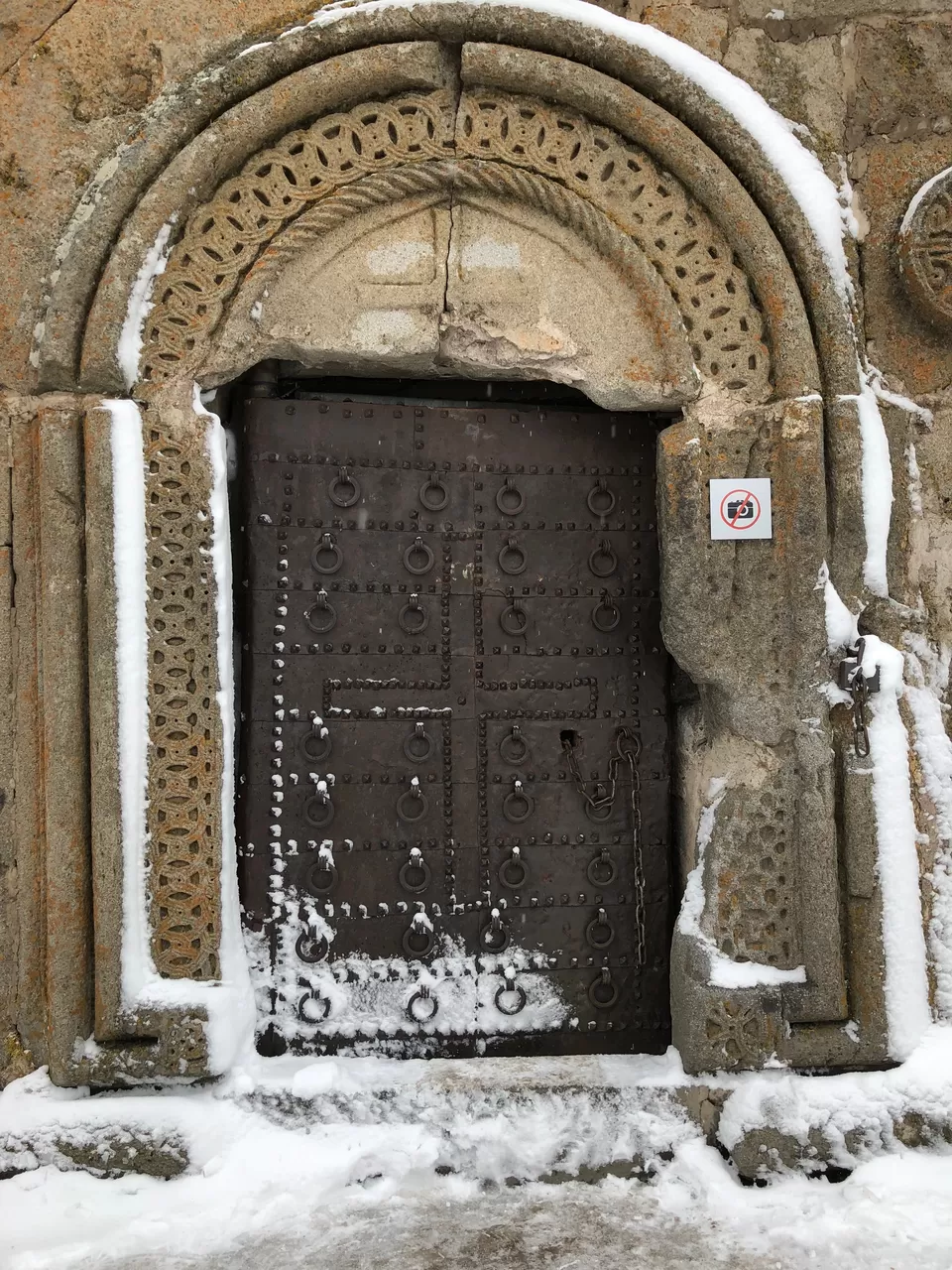 Day 2: Tbilisi-Mtskheta
To start with the right pronunciation of the town "Bilisi" which means warm water. we traveled for a day in Tbilisi to get the glimpse of local lifestyle by visiting various parks Castles,churches,local restaurants,shopping streets,tasting local food.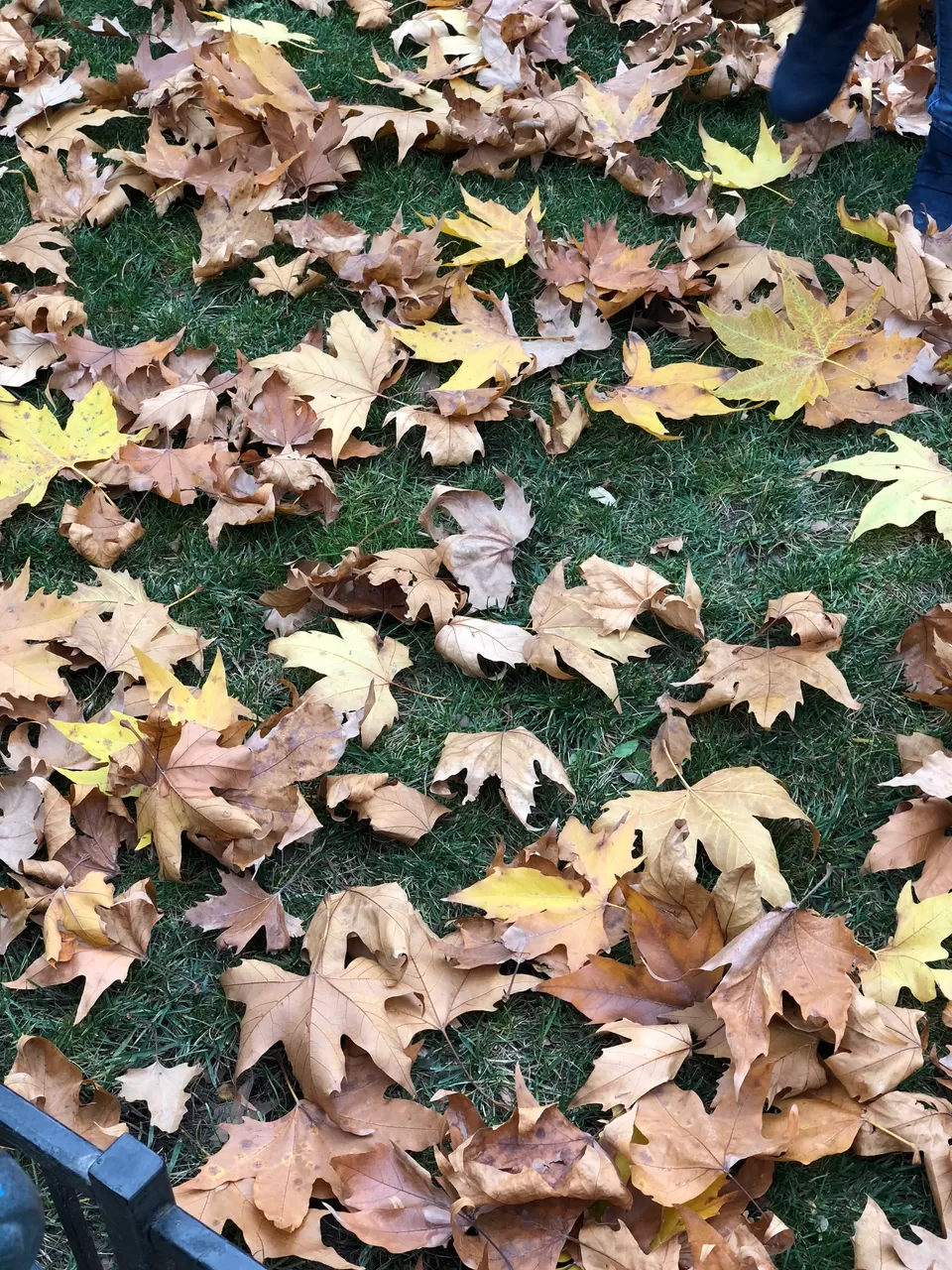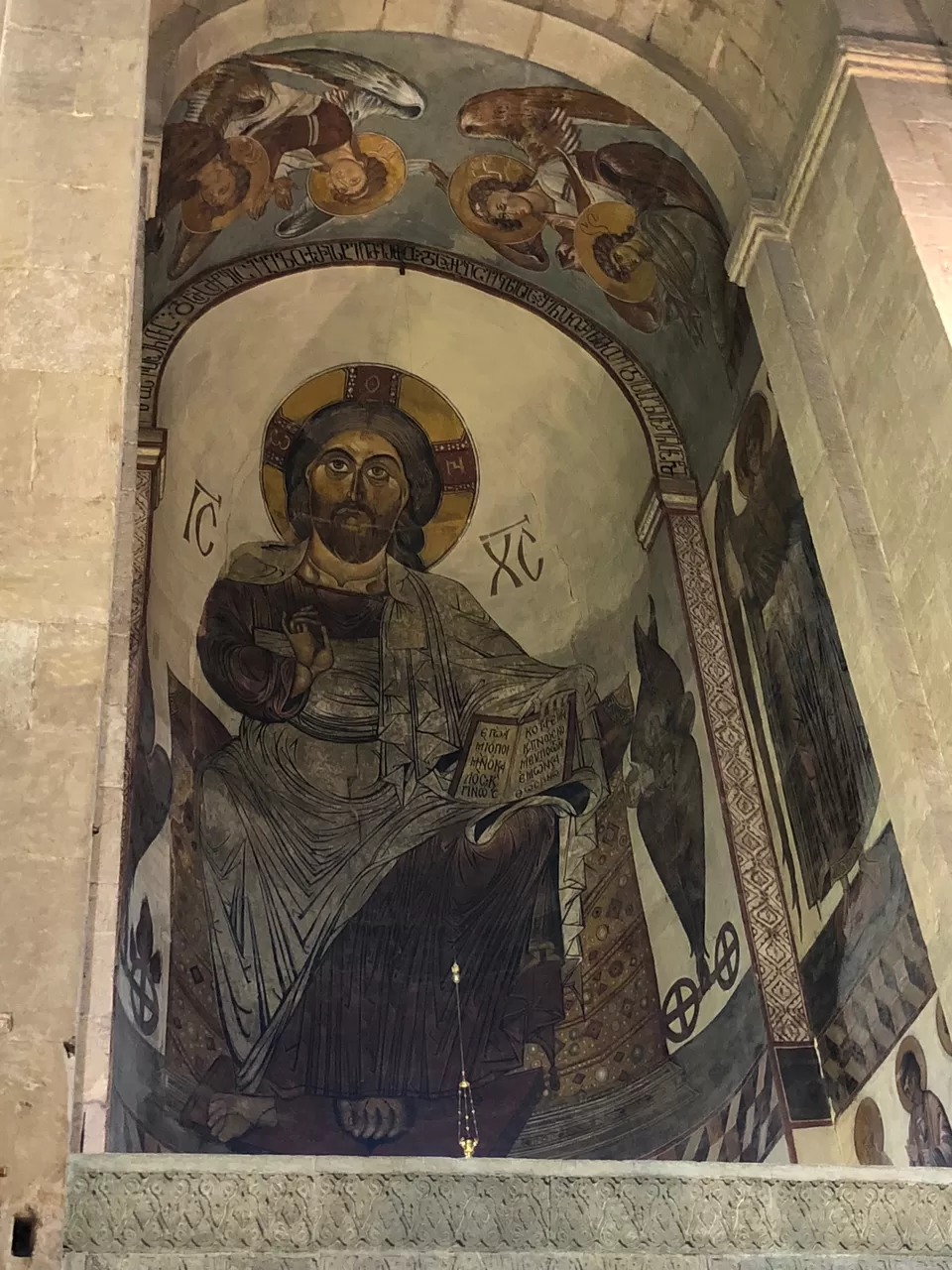 For foodies,don't miss to eat the traditional kachapuri,for vegan's we got the specially cooked potatoes.The lemonade is mouth watering.you will get many hawkers for fresh fruits & juice in the city.Common fruits this time would be orange,pomegranate,Asian pear(khojuru).churchkela make up for the regional sweet which come in different flavors and tasted.
Day 3 : Kakheti wine farm via local villages
We started our day with the ancient hot Sulphur bath @royal bath situated in old town of tbilisi . the trip is incomplete without this relaxing therapeutic bath. I would prefer it in the morning time for a better experience than in the evening.
Post that we headed towards the wine farms of kakheti for local wine tasting experience. On the way we stopped for a coffee break amidst the local villages ,went to the beautiful monastery of St. Nino , climbed up the castle which was at the entry gate of Georgia border. after being at the top of the castle I was just wondering what all could possibly have happen at that "once upon a time" in the history of Georgia in the wish to relive it all.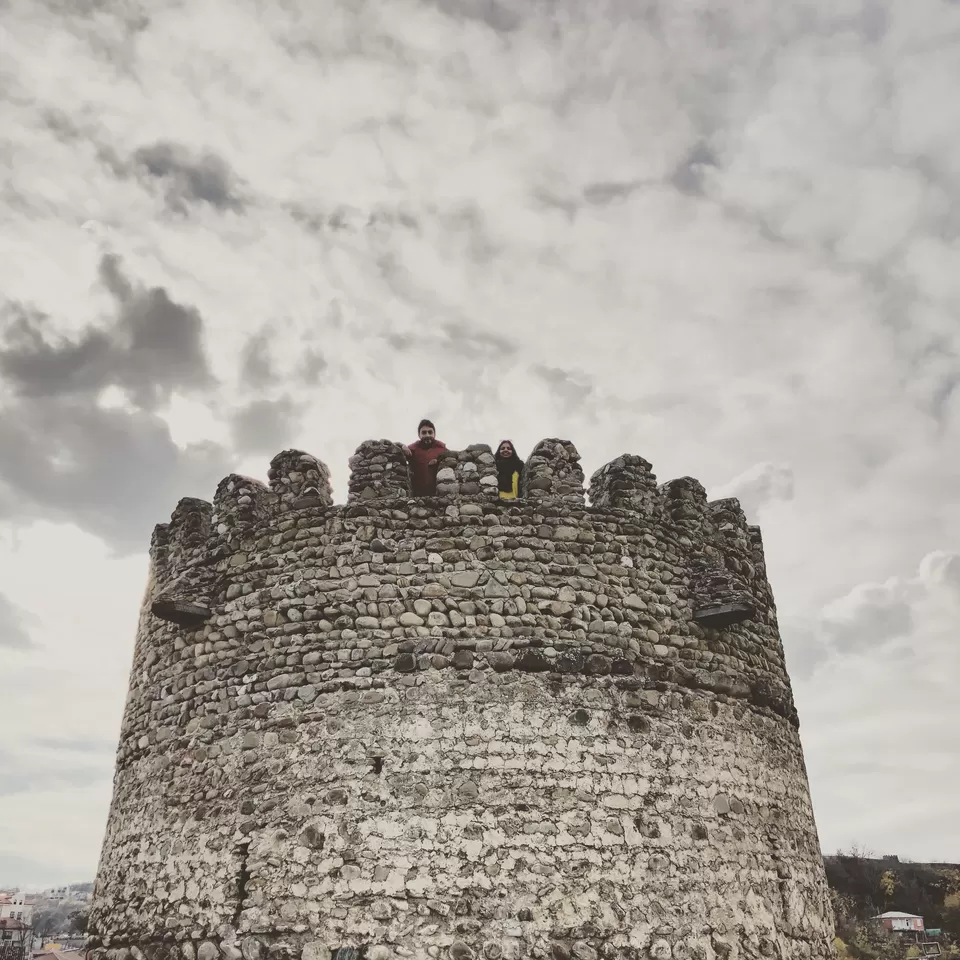 You might also notice lot of old vintage Mercedes in the town/villages specially while crossing the villages.Mostly it's the old people who are maintaining them.
To have our lunch we dropped into this Georgian winery- "Pheasant tears".It's a local theme based winery with a cozy set up and a delicious food.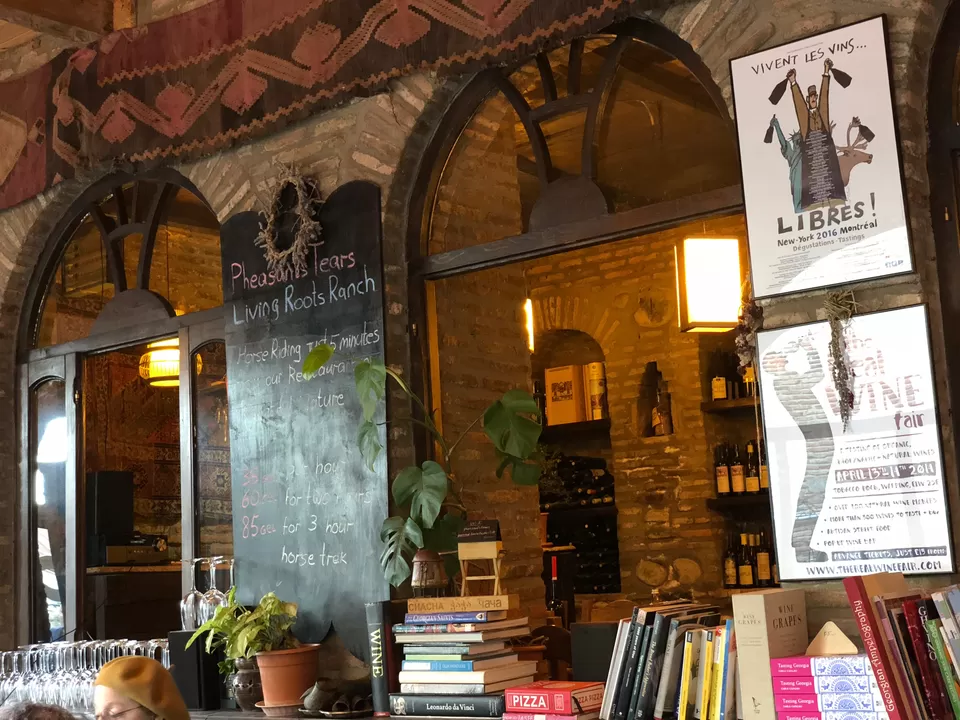 When we reached Kakheti wine farm,We were given a very warm welcome with the siting area to get comfortable alongside the bonfire.then they walked us through the ancestral clay pots which are used for making dry wine and stainless steel jars used for making natural sweet wine from several varieties of grapes. though the grape picking season was over still they took us to the backyard which has there own grape farms.Then was the dining time with wine tasting. The host raise the toast for our anniversary in georgian style and made it really special with the friendly and affable treatment.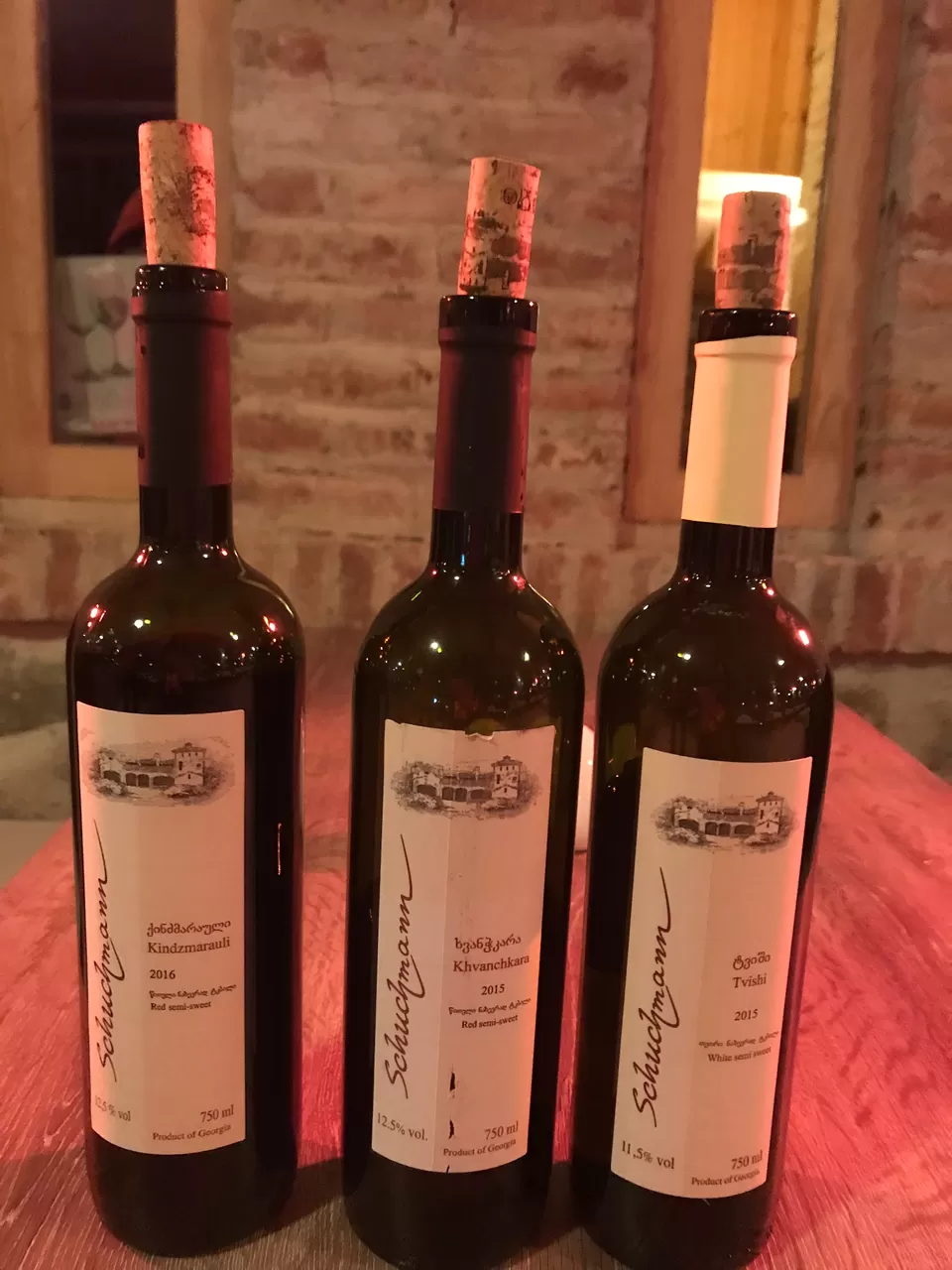 Georgia brings you the air which is pure and fresh to feel back to life.You can add adventure/peace/A break/wave of freshness to yourself with it's quaint walkways and landscape beauty.
we are grateful to our host guides Alex and Livani for making our trip so special and perfect.