We all love the fantasy world. Don't we? However, Dubai has been turning fantasies into reality. One such fantasy is the new " Museum of the Future".
Calling it the "Beacon of Hope", the museum is home for optimistic imagination, committed to a more sustainable future for all. The goal is to inspire and empower people to positively shape humanity's next chapter.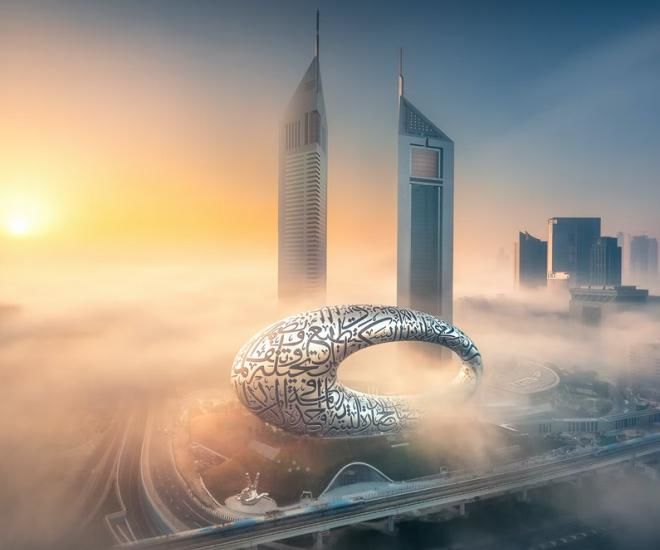 Located in the Sheikh Zayed Road, the city's main highway, the museum is the most beautiful building in the world.
Intricacies of the building.
The museum is a seven-storey hollow silver ellipse with a height of 77 meters is an engineering marvel. Combining the past with advanced technology- is simply a masterpiece!
With a futuristic form, the building's circular design represents humanity. The green mound sitting atop represents the earth; the void represents the unknown future.
The facade of the building is a canvas for the poetry of His Highness Sheikh Mohammed Bin Rashid Al Maktoum rendered in the calligraphy of Mattar bin Lahej. Construction of the building started in 2018 and was designed by an algorithm, while the façade panels, recently fitted on the building, were built solely by robots.
Details about the museum.
With ancient relics, the museum is a getaway to the future world combining elements of the exhibition, immersive theatre and themed attraction. Each floor of the museum is like a film set from a future that you can inhabit, explore and interact with. The sets are designed to expand what the audience thinks possible - for the world, for the future and themselves.
Opening hours, Ticket Pricing.
The Museum opened its gate on 23rd February 2022 and tickets are priced at 145 AED. Children below the age of 3 enter free of charge! Book your tickets here!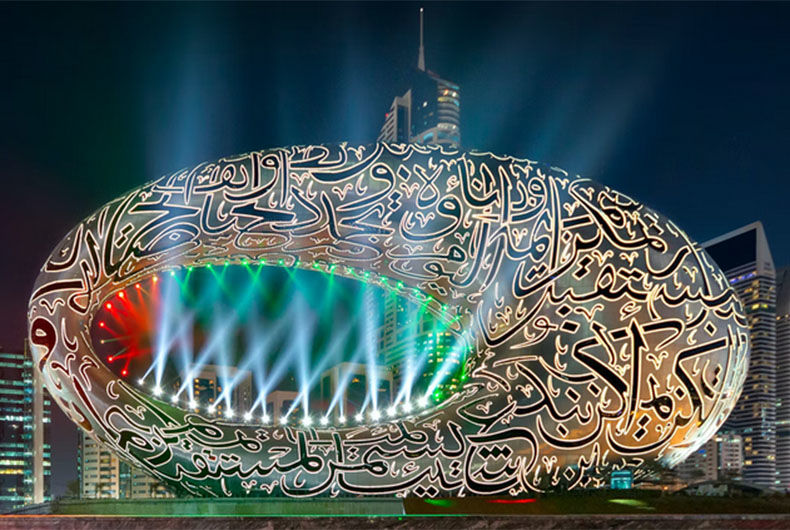 As per reports, While the museum's contents are yet to be revealed, it will exhibit design and technology innovations, taking the visitor on a "journey to the year 2071", organisers said. The building's striking facade was lit up by a colourful laser light show in the evening on the day of the launch.
Think we missed out on something? Let us know in the comments section below. Or write about it here and earn Tripoto Credits!
Follow me on instagram and explore this world through my eyes!