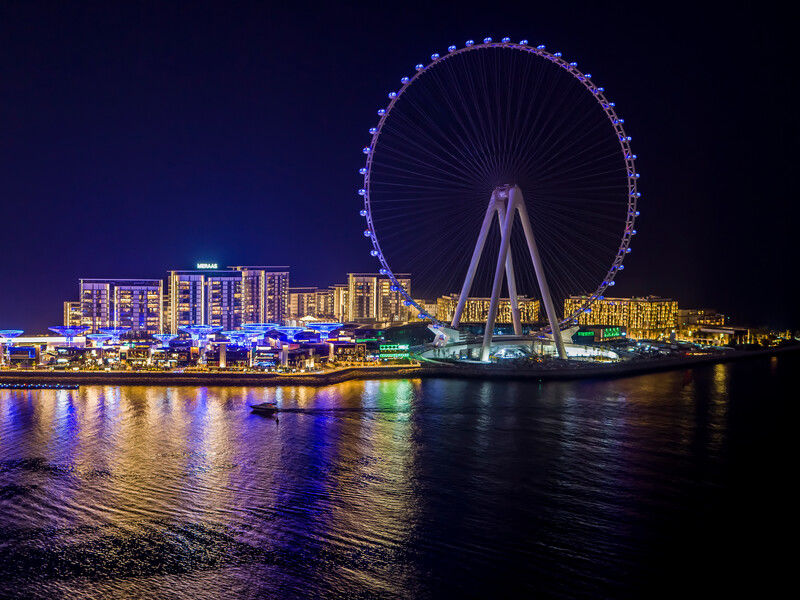 Dubai has long been one of the most popular tourist destinations for travellers across the globe. The fabulous attractions, the azure-blue seas, the cosmopolitan culture, and the shopping have all made Dubai a top bucket list destination. And this emirate is constantly adding new attractions for travellers to explore. All too enticing, these new places and experiences will help you zero in on Dubai for your next vacation in the blink of an eye. Read on and find out about these new attractions.
Experience the Palm Jumeirah from a new perspective
A palm-shaped artificial island created in the middle of the sea – the Palm Jumeirah is not just an engineering marvel, but also one that is visually enticing. The new experiences listed below will ensure that you keep Palm Jumeirah at the top of your Dubai itinerary.
The View at The Palm offers arguably one of the best views of The Palm from its 240-metre-high observation deck. Located on the 52nd level of The Palm Tower, it houses a cafe, interactive aquarium themed tunnels and a creative exhibition where you can learn all about Dubai. The 360-degree deck allows you to soak in as many panoramic views of Dubai as you want.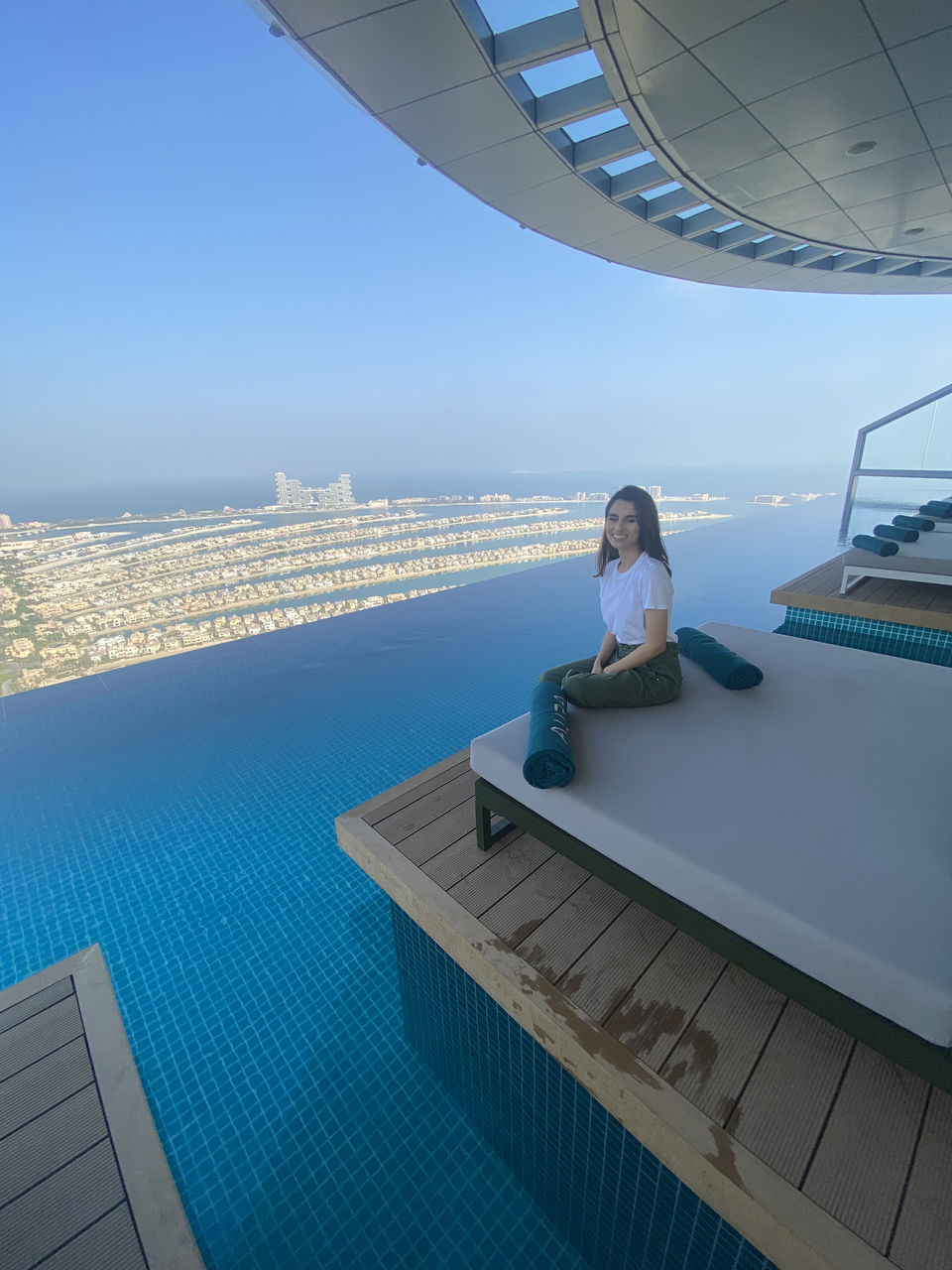 Just two levels below, the Aura Skypool is the world's first and highest 360-degree infinity pool. An oasis in the sky, the uninterrupted city views and the nature-inspired decor redefine what one-of-a-kind means.
After a dip in the pool, head out with your loved ones to Palm West Beach. If water sports fit the bill for your group, this is the place to be. You have a range of water sports to choose from here – kayaking, stand-up paddle-boarding, VR diving, electric hydrofoil surfing to name a few. If you want to take it slow, just laze on the beach or take a stroll on the promenade.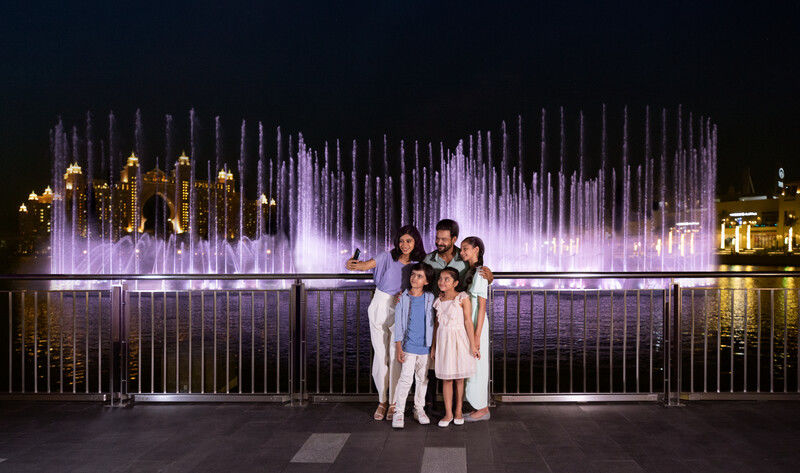 As the sun sets, head on to the Frond H to watch Dubai's only multicoloured fountain, The Palm Fountain, come to life. 3,000 LED lights brighten the water as it shoots 105 metres up in the air while dancing to the tunes of popular international hits and Khaleeji music. This half-hourly spectacle from dusk to midnight is the ideal accompaniment for a hearty meal at one of The Pointe's waterside restaurants.
Bluewaters Island – a wholesome destination for every traveller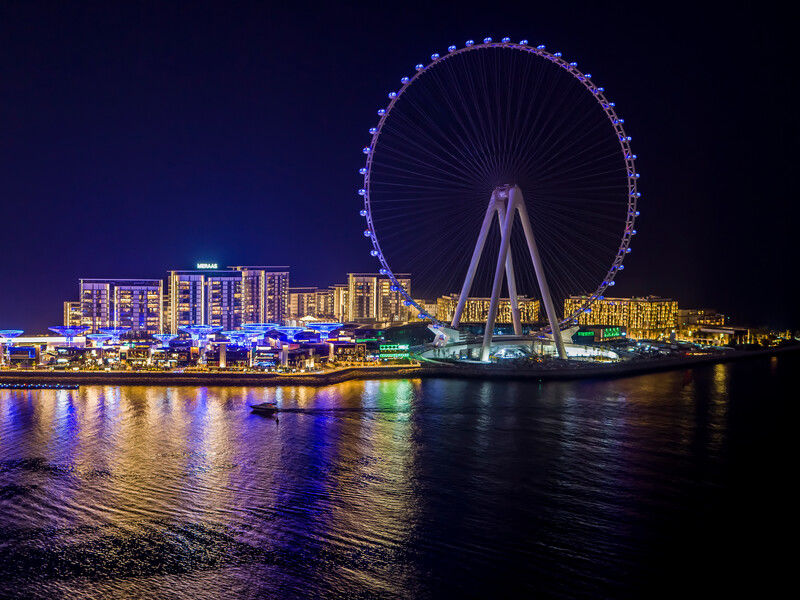 Bluewaters Island is just a 15-minute drive away from the Palm Jumeirah. The crowning glory of this tiny island is The Ain Dubai. The world's largest and tallest observation wheel, the Ain Dubai has been welcoming visitors since October 2021. The 250-metre tall Ferris wheel can carry up to 1,750 passengers in its 48 capsules. Sit in an air-conditioned cabin and enjoy unmatched views of the Burj Khalifa, Burj Al Arab, the Palm Jumeirah and Dubai Marina on this 38-minute ride.
If you want a more elaborate experience at Ain Dubai, book one of the many VIP pods and host a party or a family get-together up in the air. If you book a private cabin, you can choose to have a three-course meal, a pizza party or even a wine and cheese soiree in the pods.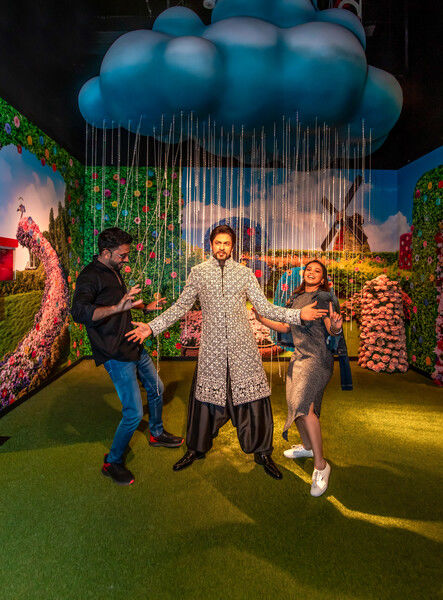 If hobnobbing with celebrities is something that interests you, Madame Tussauds Dubai is waiting for you with the red carpet laid out. 60 global celebrities including Shahrukh Khan, Virat Kohli, Jackie Chan, Kylie Jenner, Justin Bieber, Lewis Hamilton have been captured in life-size wax statues here.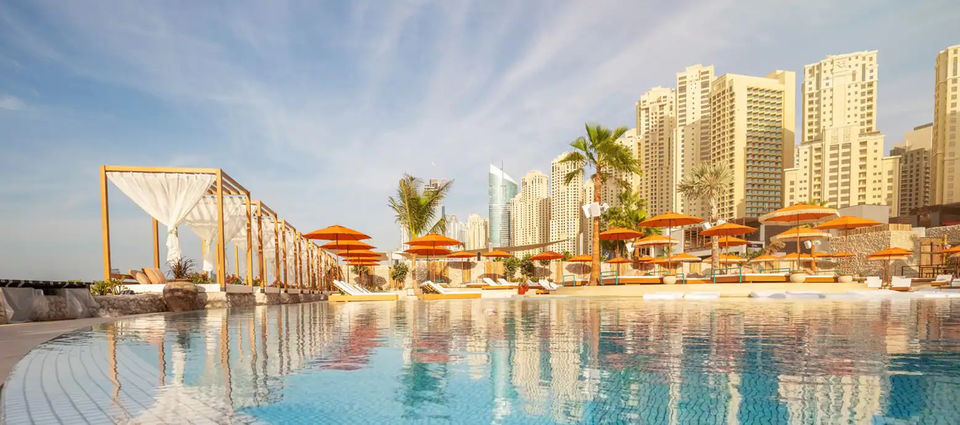 After your fill of photo sessions, head to Bla Bla Dubai. This unique concept area at JBR Beach overlooks Bluewaters Island. It has over 20 lounges, restaurants serving Japanese, Italian and traditional smokehouse dishes and a beach club that has a beach bar with the backdrop of the Ain Dubai. Loungers and cabanas to choose from, enough options to spoil you silly. For the ultimate evening sundowner experience, head to The Rooftop – a lavish offering with five different bars. If a night out is on your mind, look no further than the Tent, which has nine bars under one roof. The music and vibe at The Tent are absolutely electrifying. A full day at Bla Bla Dubai is a day well spent!
No trip to the emirate is complete without visiting Downtown Dubai!
If you want to mix up your vacation or take care of any unexpected work commitments, then The Foundry in Downtown Dubai is where you need to be. A co-working space and art hub, The Foundry is the cornerstone of Dubai's art scene. Murals and sculptures by local artists and a dedicated podcast room are why locals find reasons to come back. The venue also hosts weekly art tours, movie nights, pop-ups and workshops – so keep a lookout for what's happening when you're in town.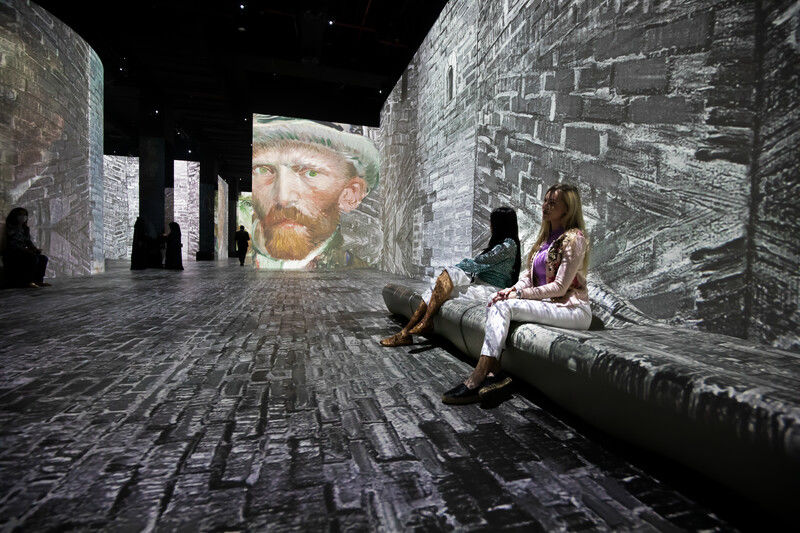 To dig deeper into Dubai's art offerings, head to Infinity des Lumières, the largest immersive digital art centre in the region. 130 projectors, 58 speakers and 3,000 digital HD images create a mesmerising audiovisual experience for visitors to enjoy living dynamic art and witness exhibitions related to Van Gogh, Hokusai and Thomas Vaz. If you only have time for one art-related activity, let it be this one.
The Time Out Market is every foodie's delight in Downtown Dubai. Curated by editors of Time Out Dubai, the numerous homegrown eateries, three lounges, an outdoor terrace and other fresh concepts make the Time Out Market a must-visit. Folly Workshop is Nick and Scott's version of their famous Dubai restaurant, and chef Reif Othman is cooking up Dubai's best ramen at Reif. Chef Prashant brings the absolute best of Indian fusion flavours to Masti and chef Fulvio Opalio serves his carefully curated Italian dishes at Fulvio's. Asian, Indian, Emirati and European and more – name the dish and you will find it at the Time Out Market. Head to the horseshoe-shaped Fountain Bar and sip on a drink and admire unparalleled views of the Dubai Fountain and Burj Khalifa.
Dubai for adrenaline junkies and sports enthusiasts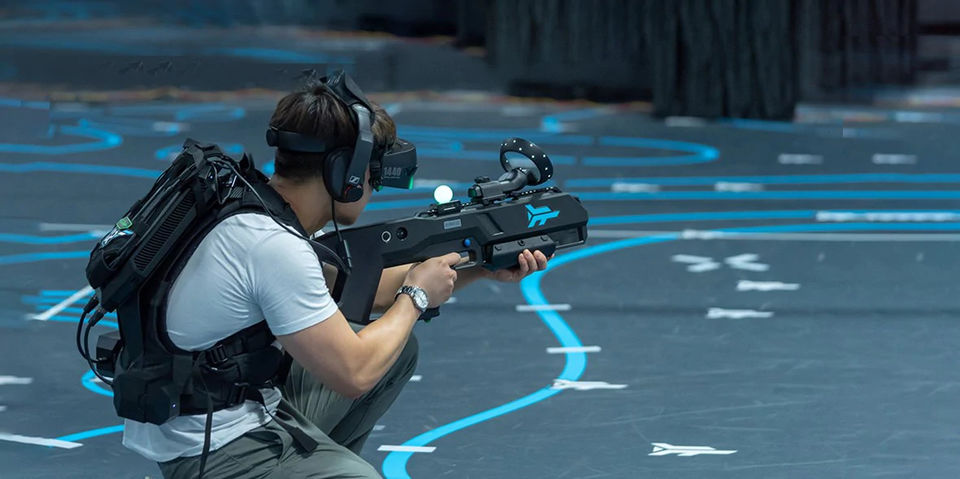 Do Call of Duty and DoTA pique your interest? Then Arena Games at DIFC's Gate Avenue is your port of call! Arena Games is a gaming centre where multiplayer gaming using groundbreaking virtual reality can make you fight off zombie attacks or rogue killer robots in a secret military space station. Only gamers will understand how insane this sounds.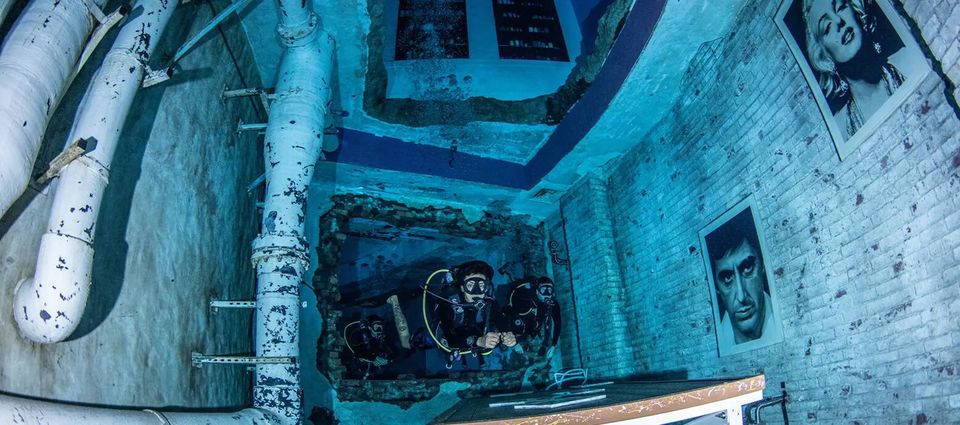 If scuba diving has always been your calling, but you haven't mustered the courage to take on the open seas, then Deep Dive Dubai is where you should head to. The deepest swimming pool in the world, it hides a sunken city in its 60-metre depth and offers year-round freediving and scuba diving experiences and courses. Beginners and non-divers can go on a discovery dive up to 12 metres deep. You can also get yourself certified as a diver. Certified scuba divers can explore secret wrecks, ride a bicycle or play a game of billiards, all during the dive. How cool is that?!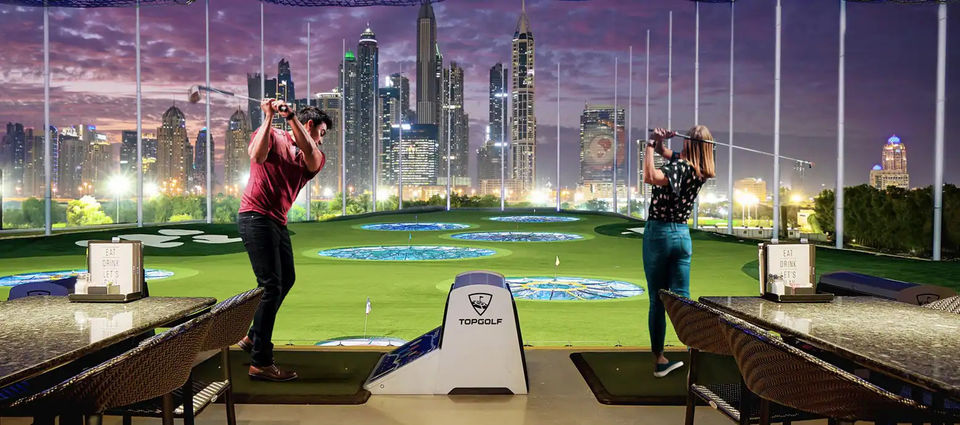 For putting enthusiasts, Topgolf Dubai is the place to be. A three-storey complex, this zone has 90 temperature-controlled hitting bays along with two full service restaurants - The Bunker and The Yard, a mega sized sports bar. And for the non golfer there is an opportunity to enroll into the Topgolf Academy to learn a thing or two about putting. Infact events can be planned at Topgolf that come with free gameplay and refreshment options.
These new attractions in Dubai will leave you mesmerized by their sheer scale and grandeur, innovation and creativity. Checking out these new attractions should be the very reason you pitch a trip to Dubai to your friends and family.
Explore Tripoto's guide to Dubai for the best tips and recommendations for the perfect trip to Dubai!

In association with Dubai Tourism Board.
Ready to travel for free? Earn credits and redeem them on Tripoto's weekend getaways, hotel stays and vacation packages.
Watch travel stories come to life with Tripoto on Youtube.