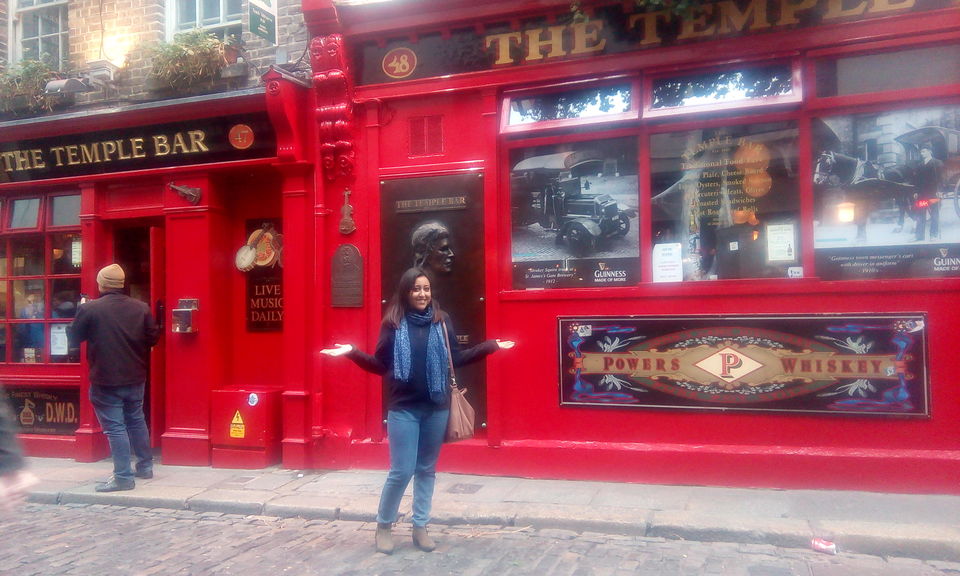 Dublin is the gorgeous capital of Ireland and a perfect place to discover Irish. Even, if you have not heard much about it, chances are you have tasted Irish coffee (these wonderful people added Irish whiskey to coffee so that we can drink whiskey before noon). This place is a birth town of literature giants like Jonathan Swift Gulliver's travels, Oscar Wilde and Bramstoker of cult Dracula! We may not know it, but the Irish have influenced us like no one else. I was lucky to spend a week there and here are my must-experiences that you have to do to discover the charming delights of Ireland: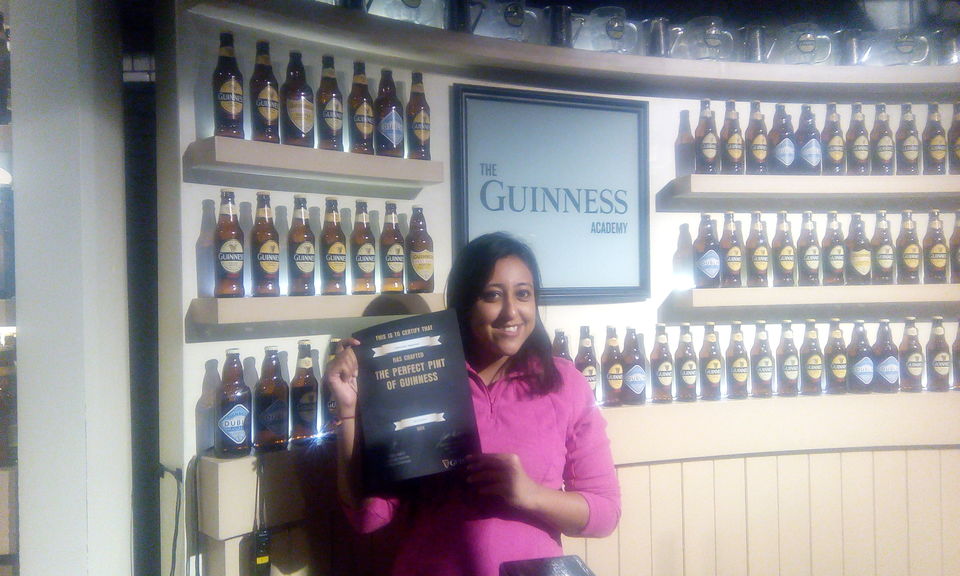 1. Dublin is literally walking in history. The best way to experience its rich history is to take the Hop-in-and Hop out bus which will take you through the iconic spots like Dublin Castle, Trinity college- where men became gentlemen (women were not allowed to study there), stunning cathedral, ancient library and the museums.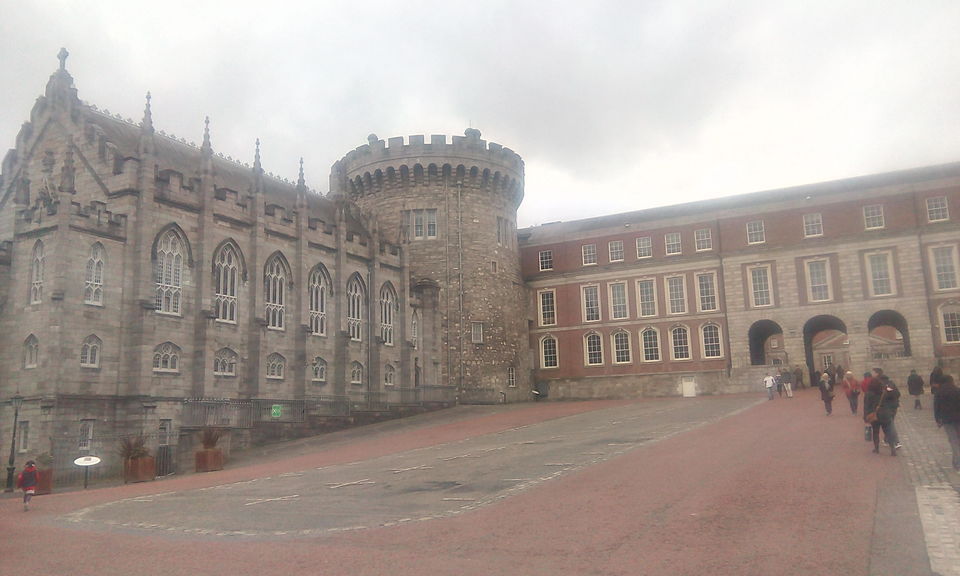 2. Guinness Storehouse- Irish love their beer as they love their mamas! This brewery was founded in 1759 by Arthur Guinness, this storehouse is open to the public for an insight on how this drink is made. Across its seven floors you'll discover everything about Guinness before getting to taste it in the top-floor Gravity Bar, with its panoramic views. We were also taught on how to pour a perfect pint and were awarded the certificate which proudly boasts of this achievement. Keep a half day for it an pre-book the tickets online to save time and money.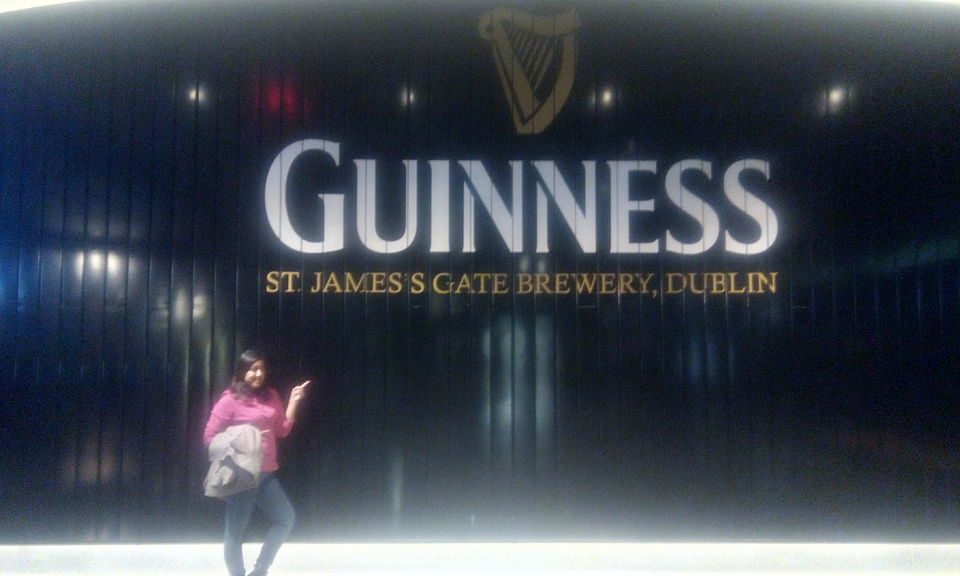 3. The Cobbled Streets, Classic Pubs, the Street Art and More- Temple Bar street and Grafton street is the most popular spot and the heart of the city. You will be able to experience the best of the Irish culture here in the city– pubs, galleries, restaurants, music, shopping all squeezed into a few blocks. A perfect place for locals, the tourists and the party goers. Do spend the day and enjoy the open air markets, street artists, street food and enjoy the party scene at the night. Tip: Do try the dougnuts at 'Rolling Dougnuts', shopping at 'Penny's' and some amazing kebabs at Doner's Kebab!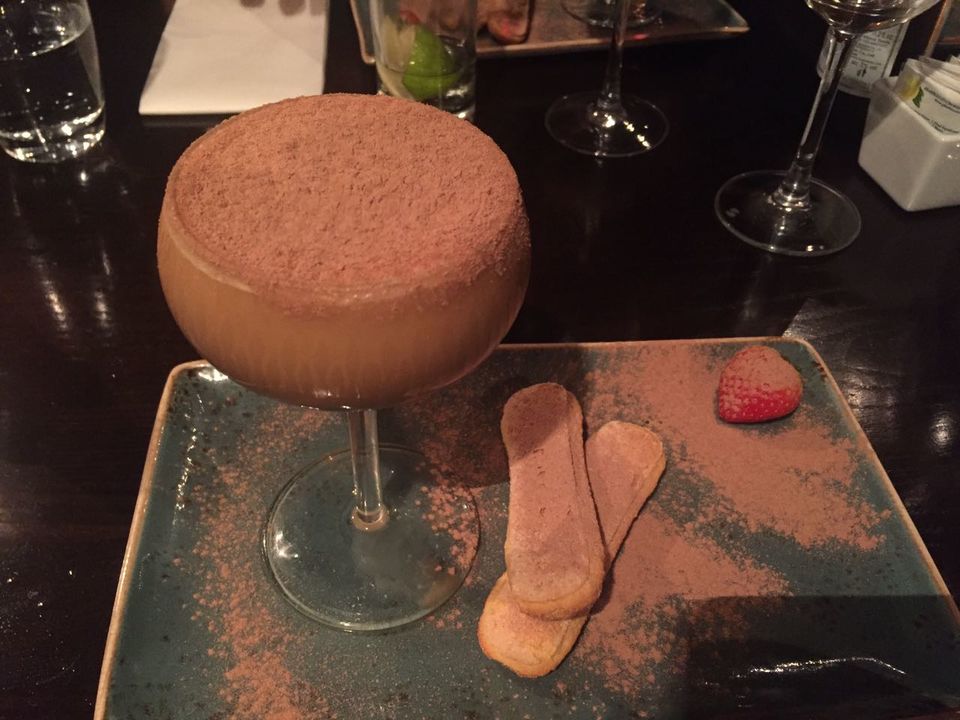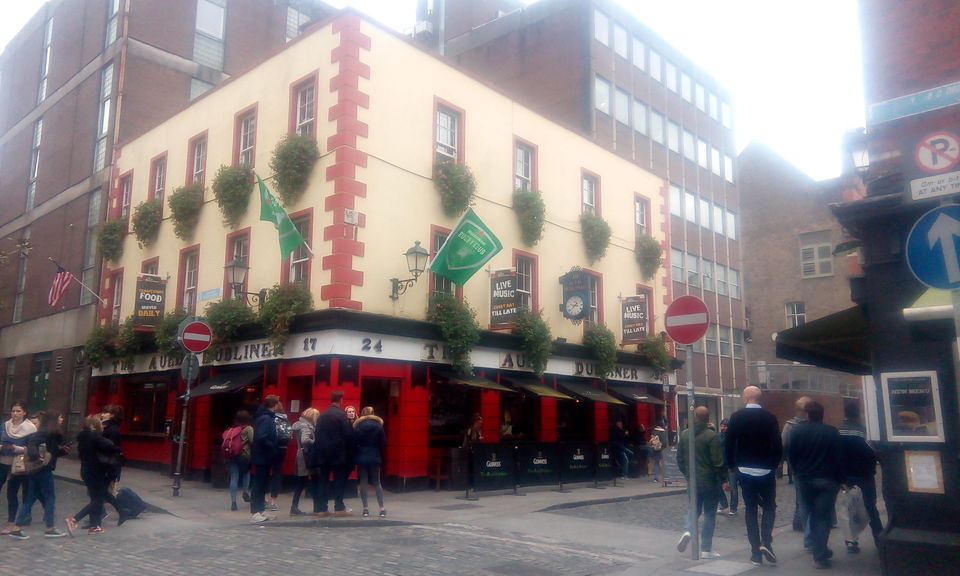 4. St. Patrick's Celebrations and Irish folktales- St. Patrick's Day is a holiday that honors St. Patrick and celebrates all things Irish. It is celebrated on March 17th with parades and feasts. From religious significance, it has moved to become a cultural festival. I was in Dublin in October however, I manage to get to know more about this by visiting 'Leprechaun Museum'. Yes, you read it right, who would make a museum for a fairy character but then Irish takes it pretty seriously, the man who discovers his pot of gold behind the rainbow. Visit this place and have fun!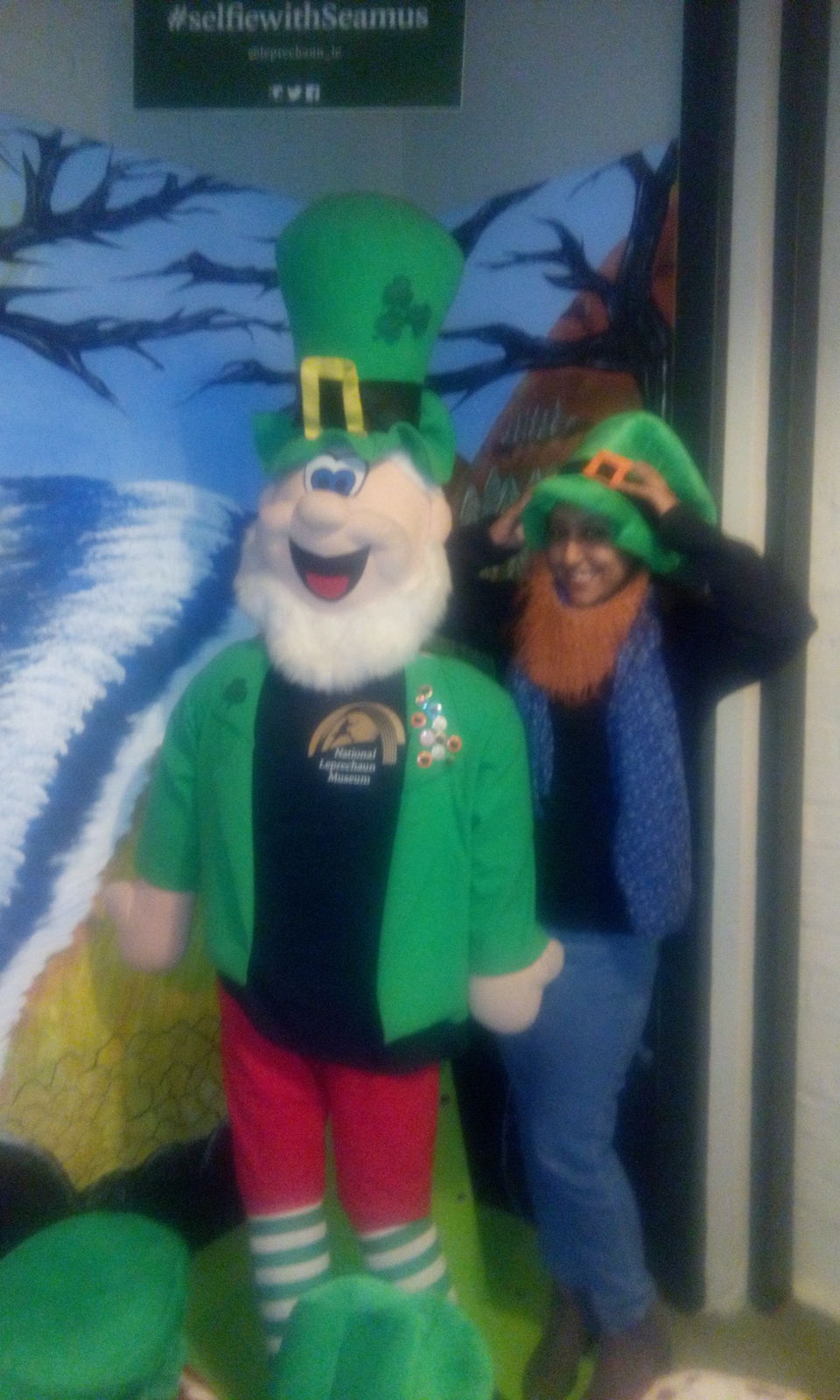 5. Take a day tour- After doing the above, either hire a car or book a sightseeing tour to enjoy the beautiful Irish villages, the quaint little local pubs there- I would recommend a 'Cliff of Moher' tour- Harry Potter was shot there or a Belfast tour-Titanic and Game of thrones fame. Since, I was alone and it was my first international trip, I did a day tour which meant I was picked from the city at 7:30 am and dropped by 8:00 pm. This was a last minute thing, but this showed me the other side of Ireland, the gorgeous and serene natural beauty of it. I even saw a couple tying the knot on the the giant cliffs with the view of Atlantic ocean. The chocolate factory, the perfect steak and ruins were few of the other stops and the 2 hour countryside drive was breathtaking.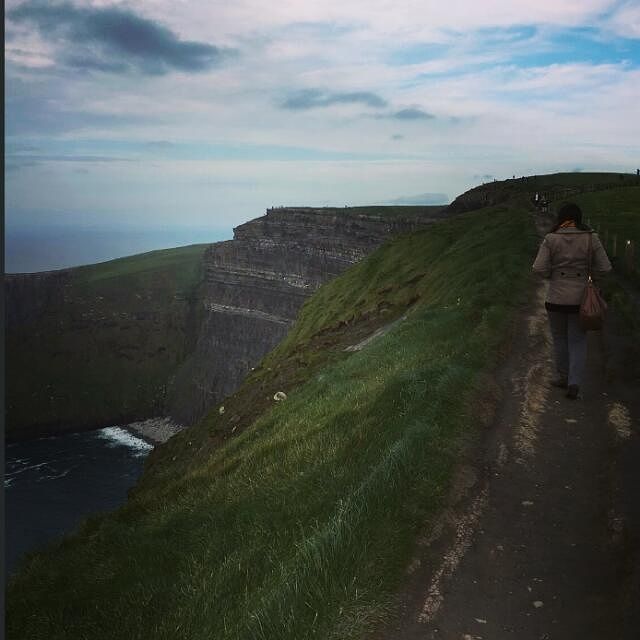 My introduction to Ireland was amazing and I can't wait to come back to explore it more deeply as I am sure, I have only touched the surface of this informal place!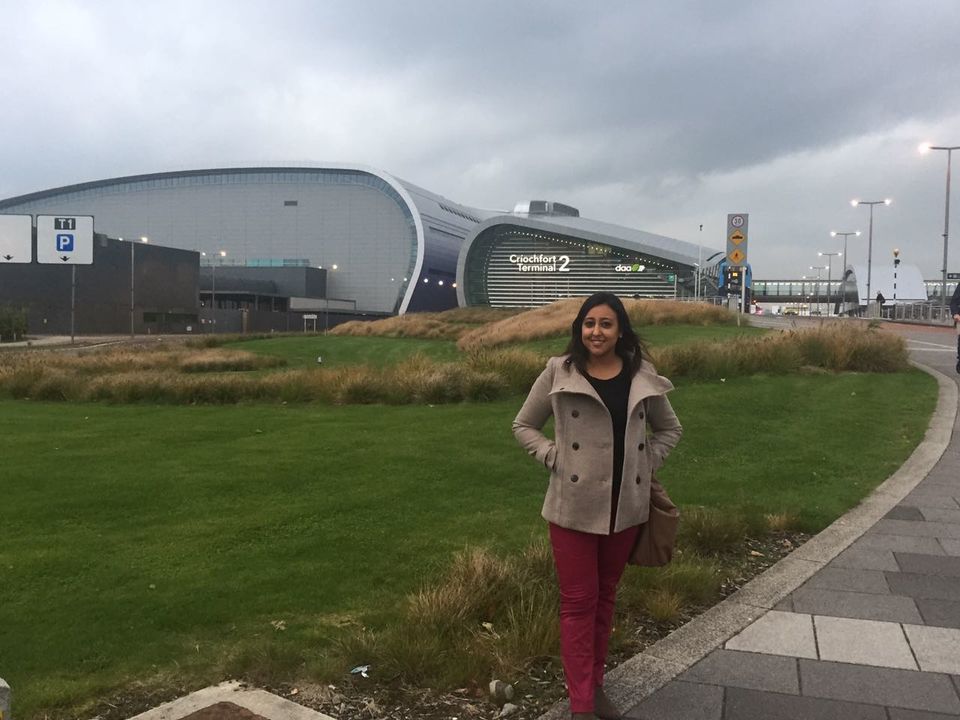 A very traveler friendly place, a lesson in history which loves its meat, potatoes and drinks! You cannot, not, fall in love with it.
Plan Ireland! Do you have any Irish stories to share with me?
Originally written for http://travelninja.co.in/