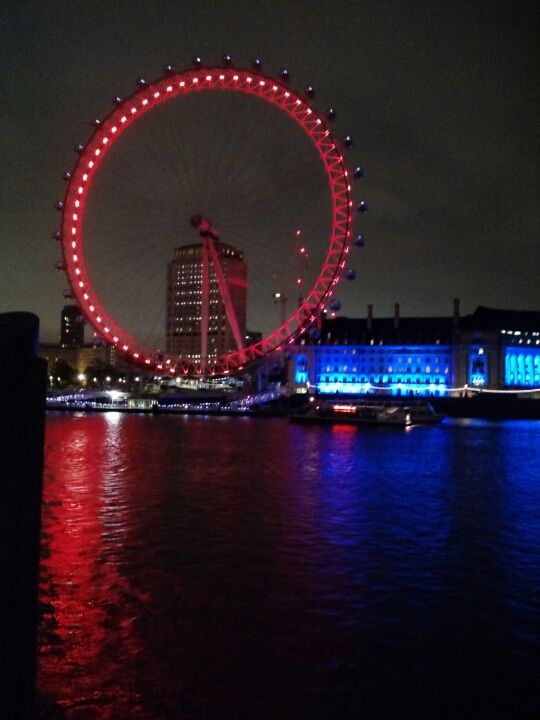 With a whole week ahead of us, our first day in Dublin was relaxed.
We got, what was promised to be the best Irish breakfast in Dublin, at a local pub O'Neill's very close to our hostel (The Times Hostel).

We checked in to our hostel after breakfast, freshened up and walked around town to get a lay of the land, which is pretty easy considering Dublin is very small.

We walked around Temple Bar, which is lined with pubs and street performers as well as small cafes, restaurants and stores.

We landed up at Kehoe's bar which looked full and bustling and we got to sit in on a performance (more like a jam session) by a bunch of locals. This to me is the quintessence of Ireland. Music fills every nook and cranny of Dublin and it's hard to miss out on it whether you're indoors or out on the streets.

We ended our evening (I should mention at this point it was just my friend and I travelling through Dublin and later London) with some sushi at a small, affordable sushi joint called Zakura on Wexford street.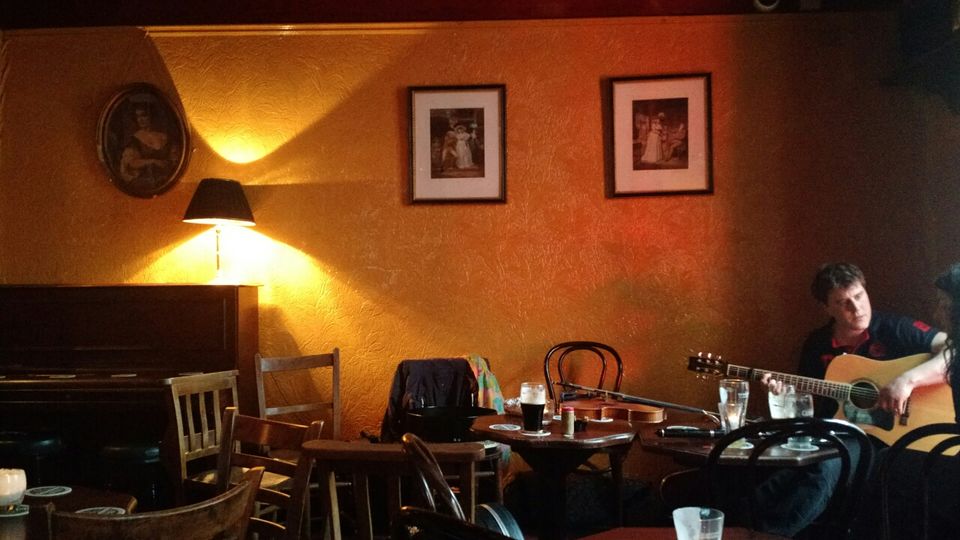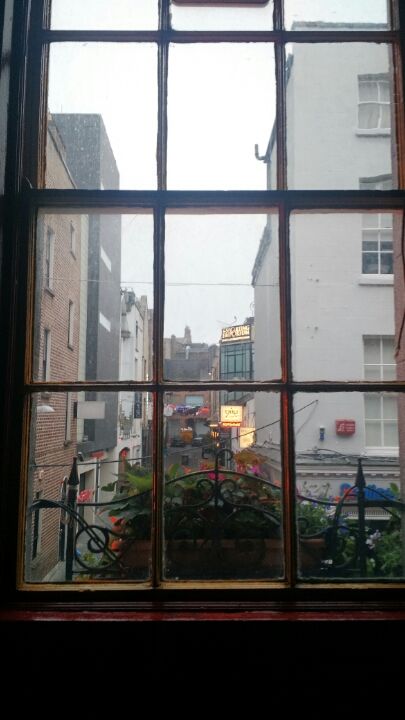 Day 2

We got an amazing breakfast at this cafe called Brother Hubbard. Really great Mediterranean food and very hip vibe.

We walked around the region and found ourselves on Mary Street, the famed shopping strip of Dublin. All major stores to be found in Dublin can be found here.

You can find some amazing cafes and restaurants around this area as well.

Later in the evening we got drinks at Dublin's best kept secret- the Vintage Cocktail Club.
I have a crush on this place. So elegant and so insular in a very charming way. It's hard to find but ask around (it's called VCC also). Located in Temple Bar, it serves the best cocktails I have had and has indoor and outdoor seating, both of which are cosy and plush.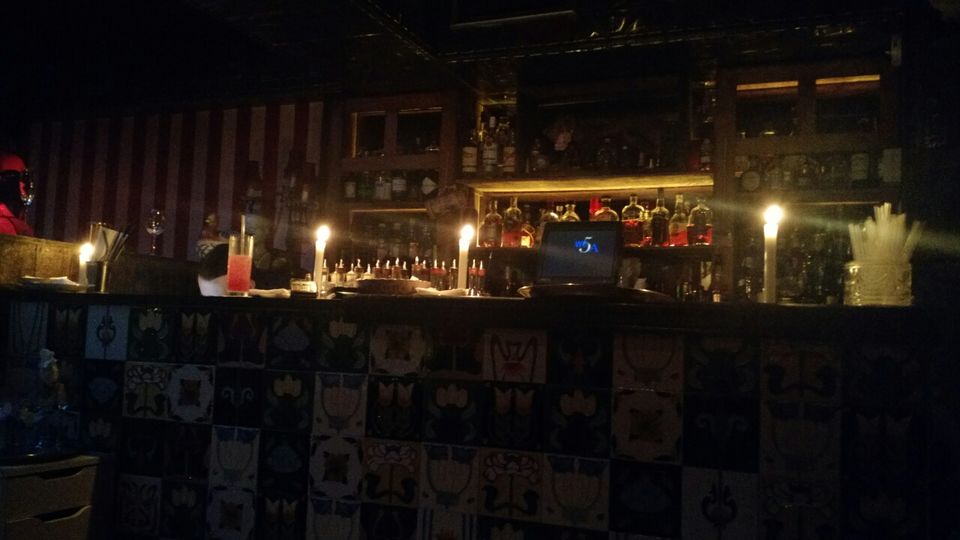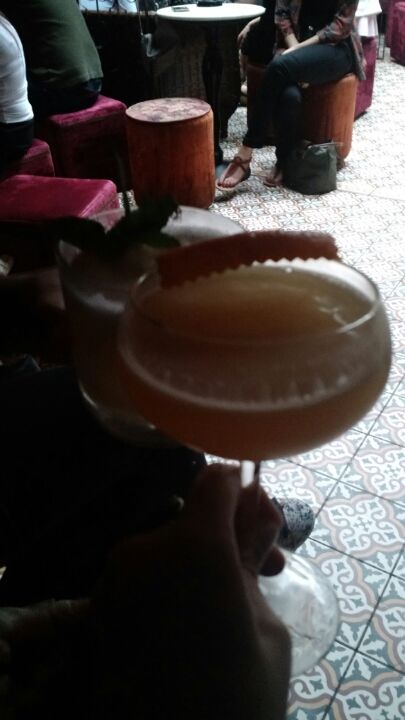 Breakfast was at Lemon Crepe and Coffee Co. Must visit! Great breakfast options and so pocket friendly.

We did the city sightseeing bus tour, which was a disappointment to be honest. We were stuck in a lot of traffic for the lost part.

What we did get out of it, were some decent drinks at different cafes/pubs all over town, that come gratis with your bus ticket.

We did go to Phoenix Park also, which is beautiful place to lie around and soak up the sun, but be warned, if it rains, there is no shelter for miles. Carry an umbrella.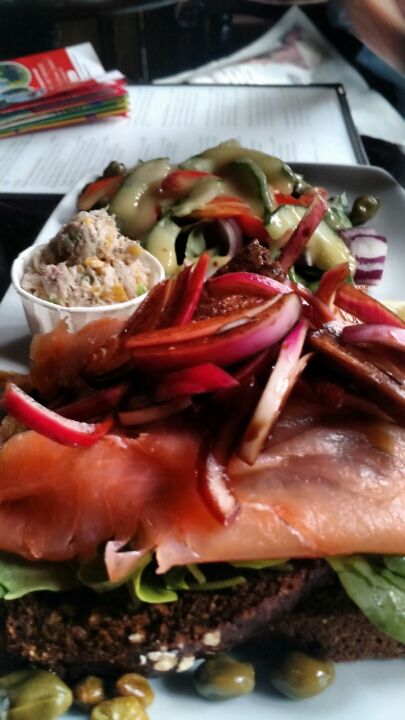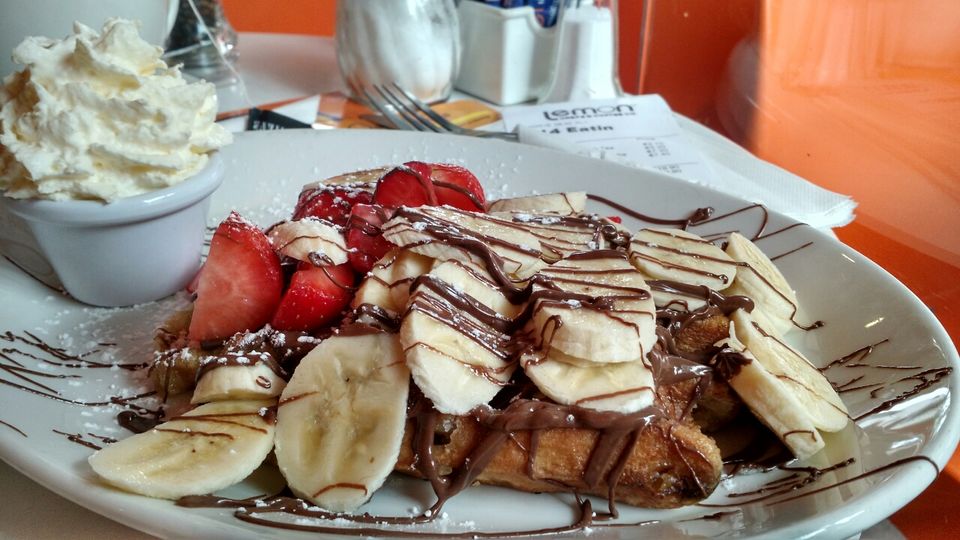 We tried yet another local cafe for breakfast called Keogh's. Pretty decent.

We grabbed some mid day drinks at Pygmalion's and chanced upon the delicious Dubliner honey whiskey. If a novice in whiskey drinking-the Dubliner honey is for you.

We went to this interesting place called Market Bar for lunch. Tapas and wine abound. Really nice place for a break from Irish pub food. It's got a nice warehouse like feel too.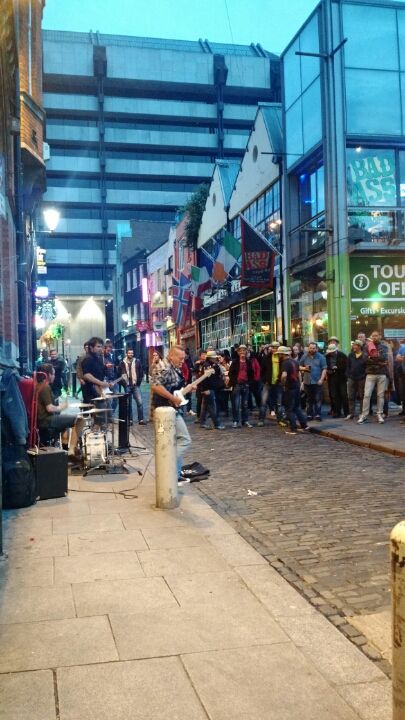 We went rouge and got this strange wrap prepared for us at Freshly Chopped. It seems popular enough, but I don't think we really applied ourselves in picking out the ingredients. The final result was pretty weird.

We took off to Howth, a small coastal town just a train ride away from Dublin. The DART will take you there in 45 minutes.

The Pier at Howth is gorgeous. We had a good weather day and sat for about an hour at the pier.

Fresh sea food is the pride of Howth so we got the best oysters that I've ever had at this restaurant called the Oar House. The oysters were fresh, and left an after taste of the ocean- salty but refreshing.

We got some more eats at the Howth Market. And as it always does, the rain sent us packing home.
This is a day I'll never forget!

The Cliffs of Moher. We took a day tour to the cliffs and covered the western coast of Ireland in leaps and bounds.

First stop was the Cliffs of Moher. So stunning, my pictures of the scenery look Photoshopped. The air is clear and the light highlights every blade of grass and pure icy blue of the sea.

We made stops at Burren, again a spectacular landscape of sea meeting the jagged coastline.

Galway was another pitstop. A cute, charming and vibrant town. I wish we could've spent the night here, or even a day but all we got was two hours.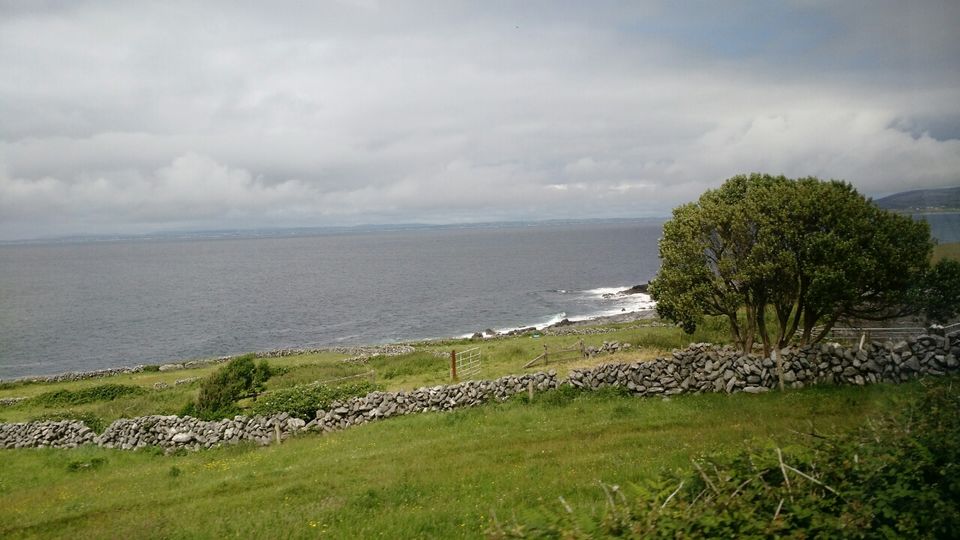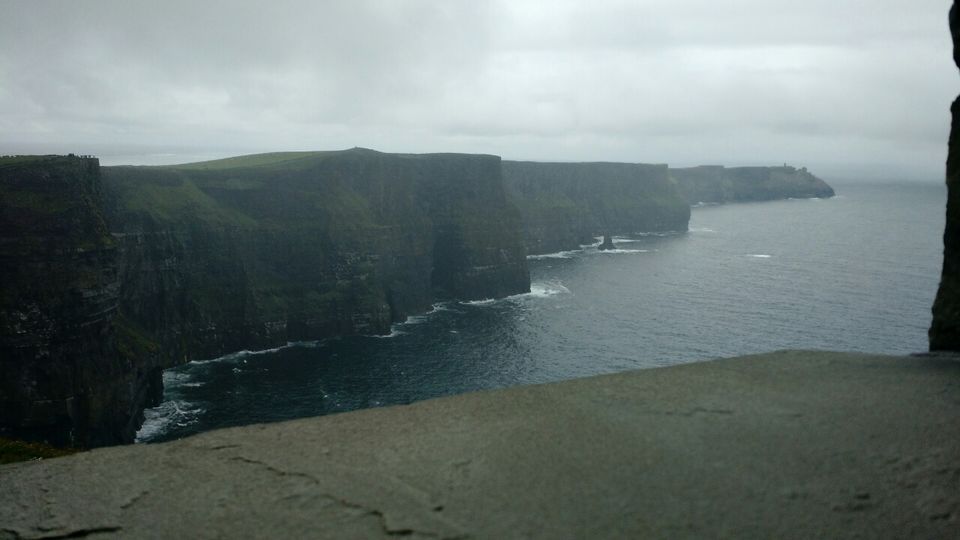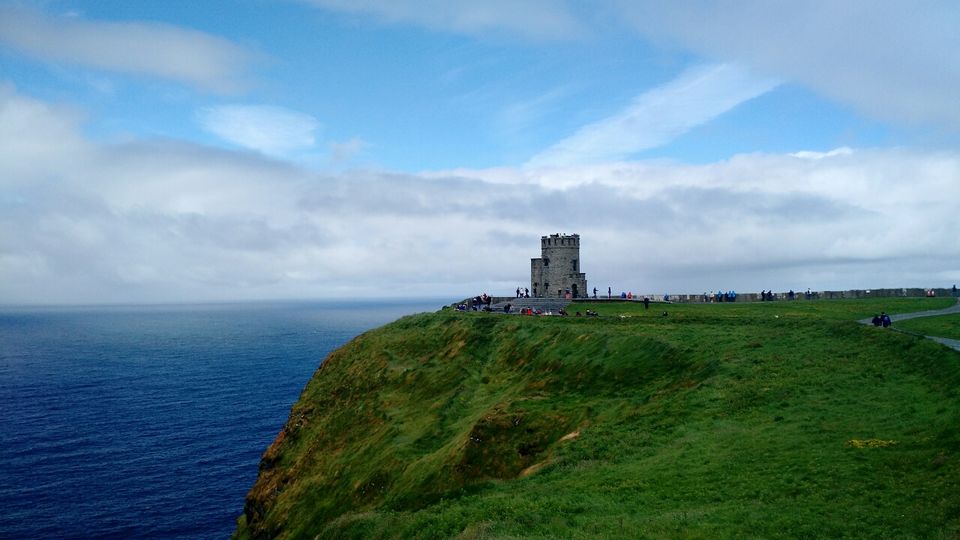 Our last day, made a rush to the Book of Kells at Trinity College, as well as the Long Hall. Grand and archaic, but I wouldn't rank it, as the top thing to do in Dublin, the way it is made out to be.

The Chester Beatty Library and the Dubh Linn gardens on the other hand, have free entry and offer more to learn.

Again, by sheer chance, we found Mykonos and a dish full of the most fresh and beautiful tasting mussels.

We landed up at VCC again, a perfect end to our wonderful time in Dublin.
Next stop - LONDON

I have been to London before. And even the last time, leaving London felt like leaving a good friend. You had a great time, and you'll keep in touch and visit as much as you can, but the physical distance is too much to bear.

This time was no different. I have had such trouble saying goodbye to London, in ways I have never had trouble saying good bye to people.

We were staying at Westbury Hotel, Earl's Court. Very close to the tube. And we got ourselves a couple of Oyster cards and got them topped up at the airport itself.

Our first order of business was the Taste of London fest. Restaurants in London set up shop at Regent's Park and offered their signatures dishes in sample sizes (and affordable prices). And of course, there were bars as well. We had such a ball of a time. It was such a great experience.

Lesson learned: look up fests, events, concerts to attend, in advance. They can be really fun and meaningful experiences.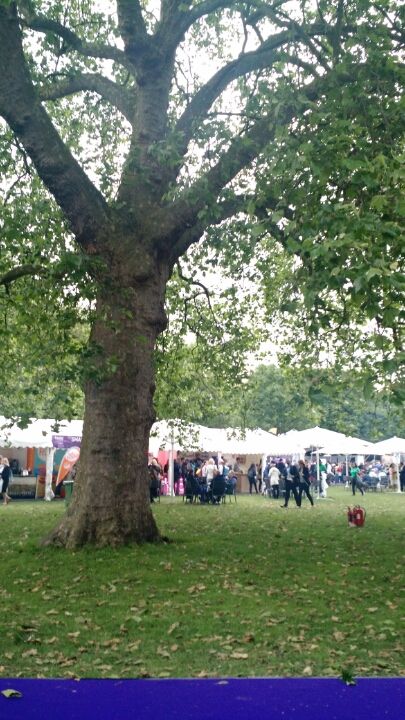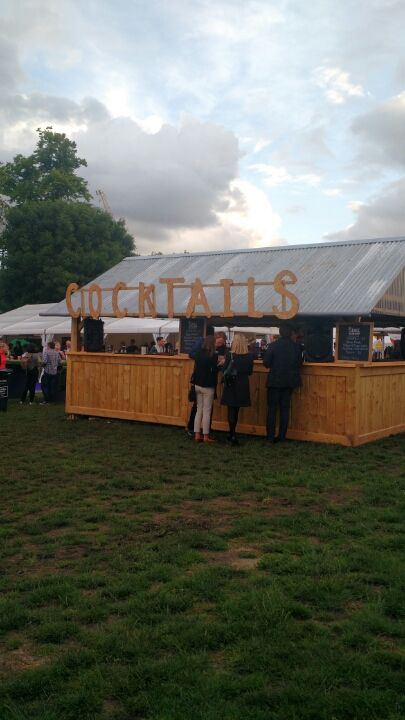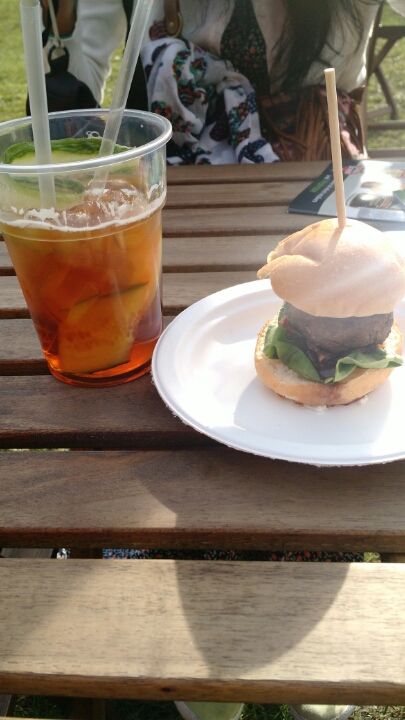 A quick jaunt around Harrods and we bought the one thing we could afford there - the Sundaes.

And later in the evening - my most memorable experience - the COLDPLAY concert at Wembley.

It was surreal, partially because I couldn't believe i finally made it to their concert, but mostly because of the production and the energy and great great music.

Writing about it now is giving me goosebumps.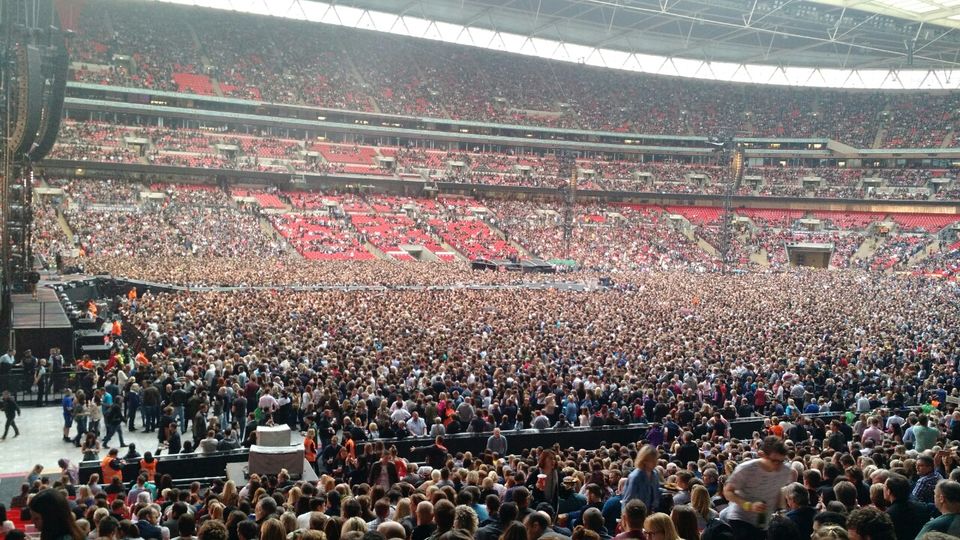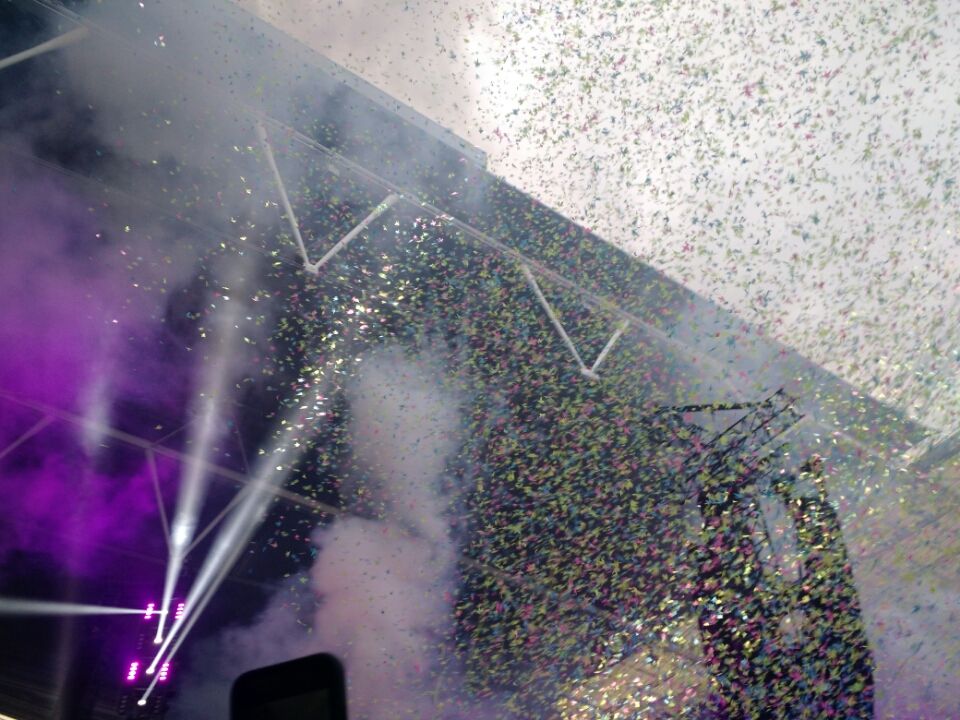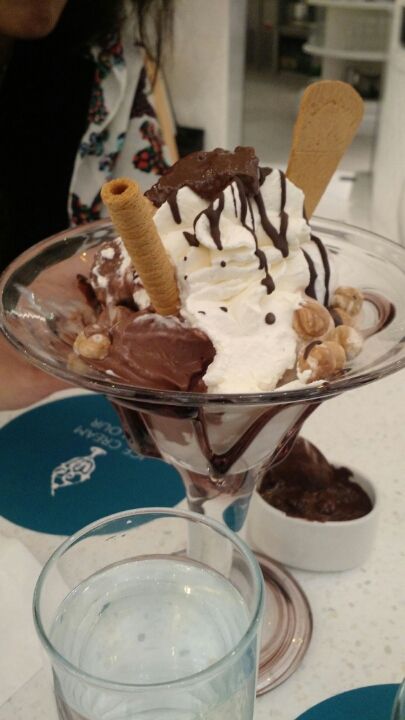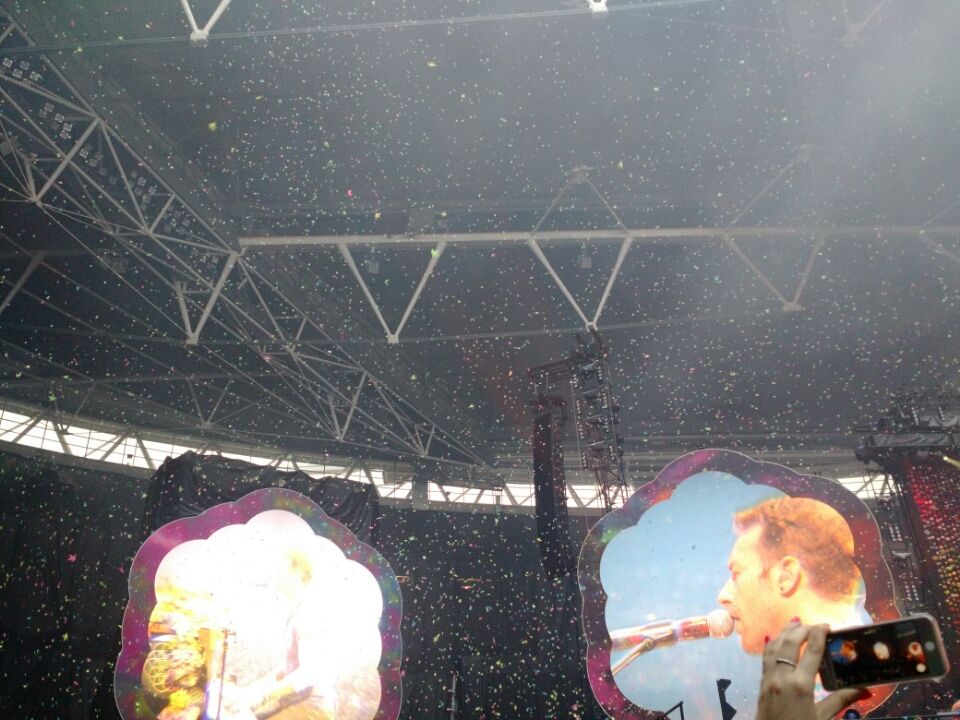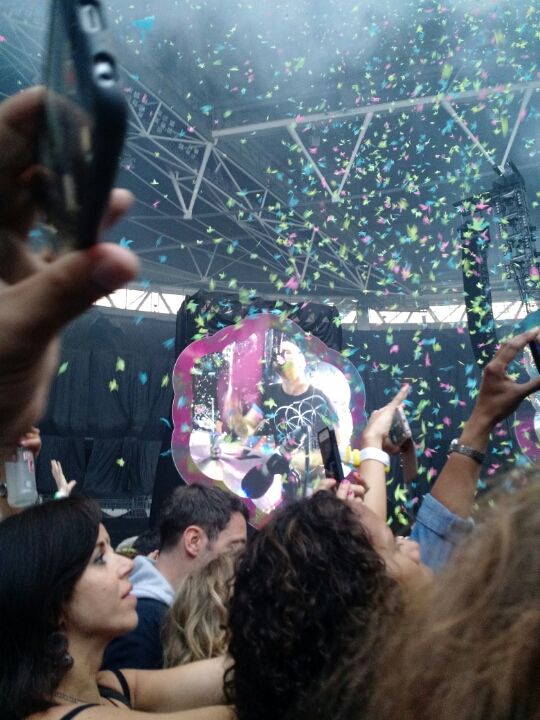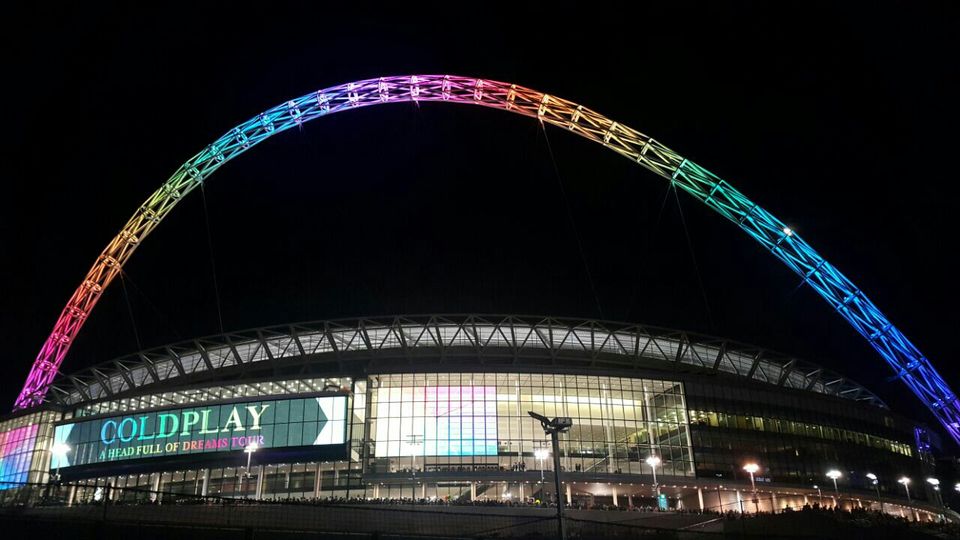 We did a bit of walking tour of London and saw the sights, Big Ben, the London Eye, strolling around South bank. We managed to walk along St. James Park and landed up outside Buckingham Palace, a little bit underwhelmed.

We went to Covent Garden for lunch and landed up at Piccadilly Circus after.
From there, we chanced upon the lively Carnaby Street. Lots to do here. The Kingly Court is a kind of enclosure with lost of bars and eateries to choose from.

Tip: if you want dinner, eat at a place that serves food and doesn't tout itself as a bar. The standards and quality of food are pretty low at such places.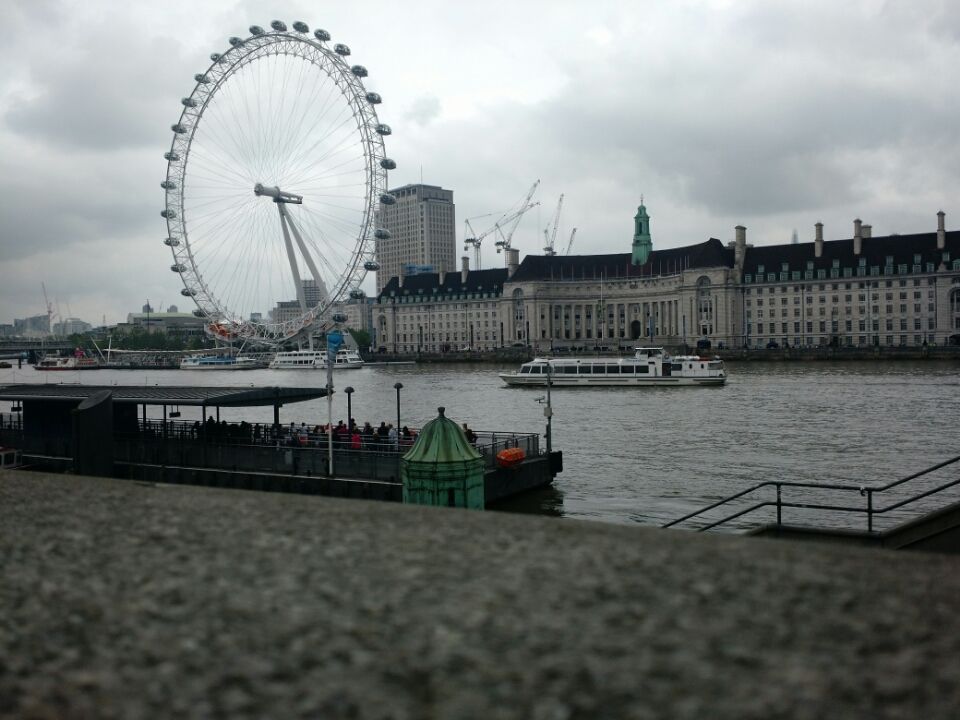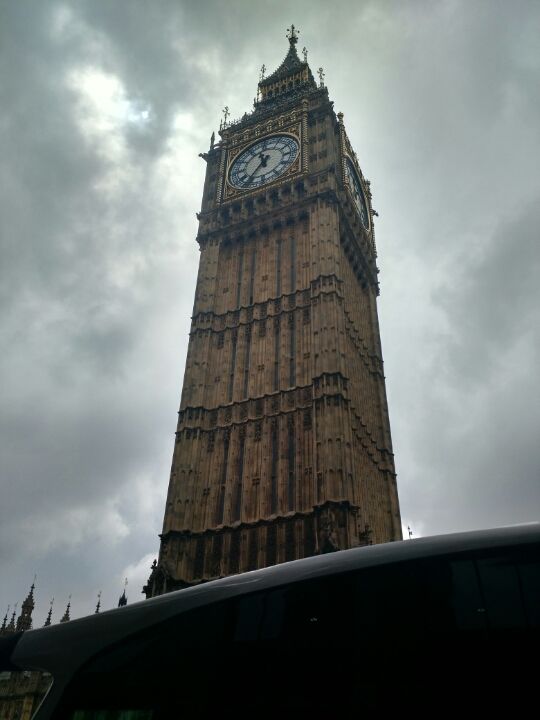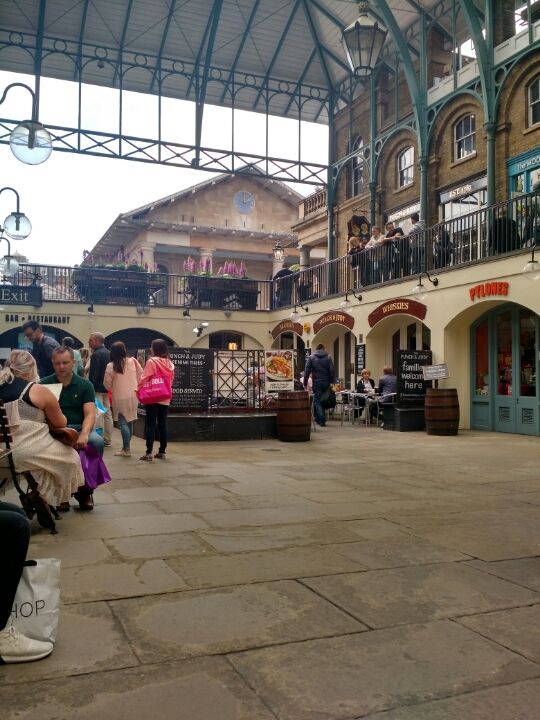 We went to the Portobello market. Such a nice, chill vibe.

I bought some thrifty dresses and shoes and scores my self a John Le Carre first edition! Yay!

We met up with some friends later who took us around Hyde Park.

We got dinner at the famous- Dishoom, where Indian food cravings can be satisfied. To be completely honest, it's nothing to write home about. You'd rather do something more local.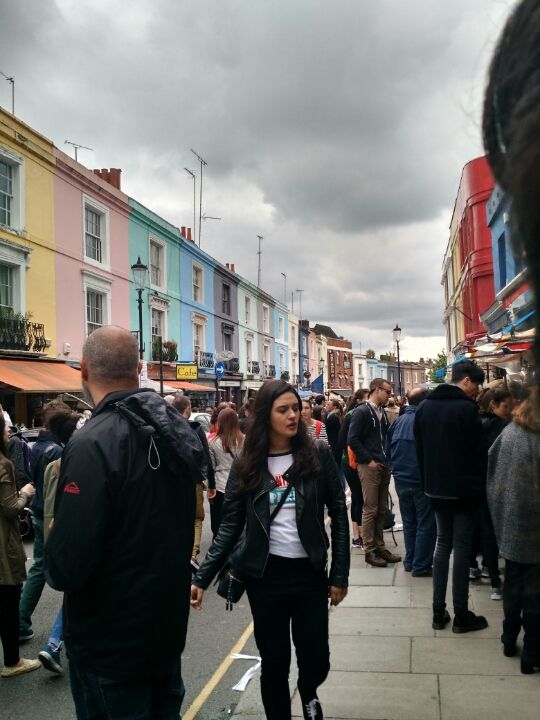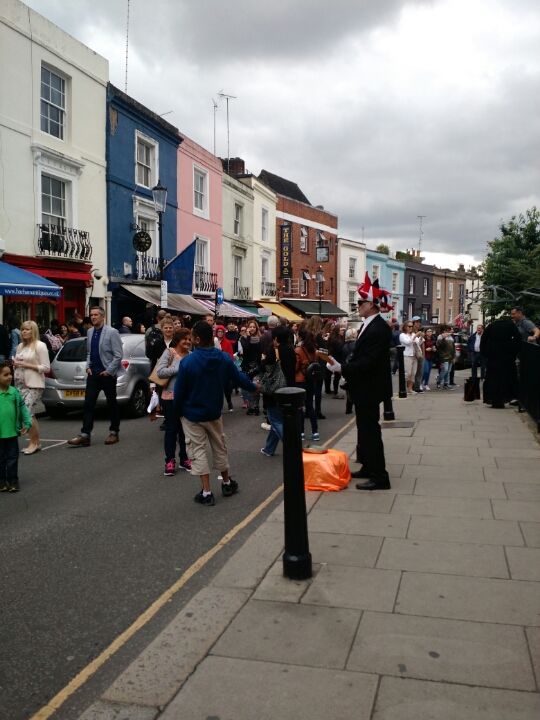 We explored Croydon, a suburb of London, to meet a friend, and although it was an hour away by train, it's nice to see the more residential parts of any city. I wouldn't recommend a trip to Croydon though.

In the evening, we walked around South Bank to get a vibe of the city in the evening. It was wonderful.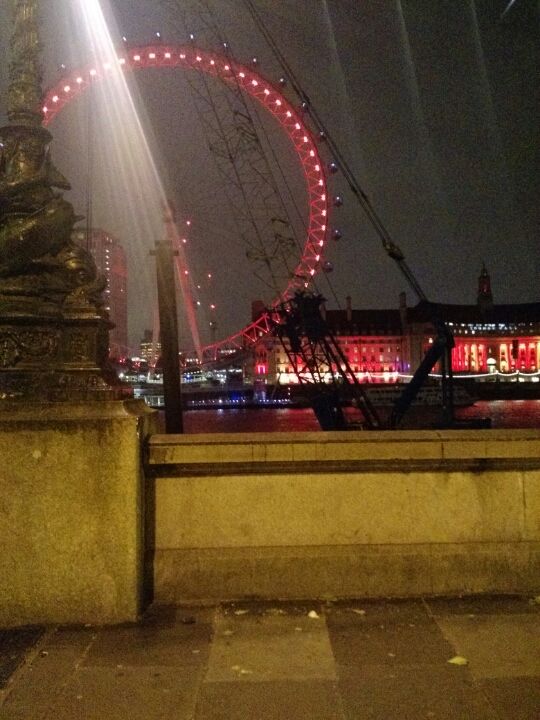 The next day, we went St. Paul's Cathedral, a must visit. It is spectacular.

We got lunch close by and then headed to Oxford Street.

Later that evening, we ended up at Piccadilly Circus post dinner, which is probably the Times Square of New York, in my estimation.

We walked around some more and landed up at Trafalgar Square. Again, a beautiful place to just sit and watch London go by.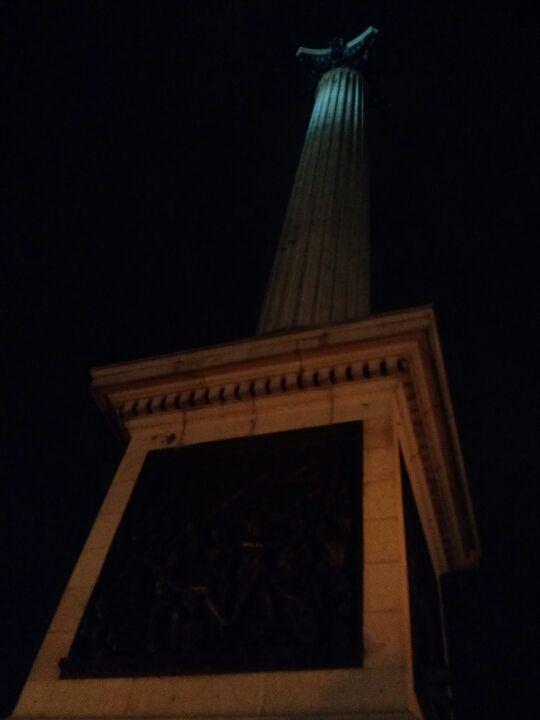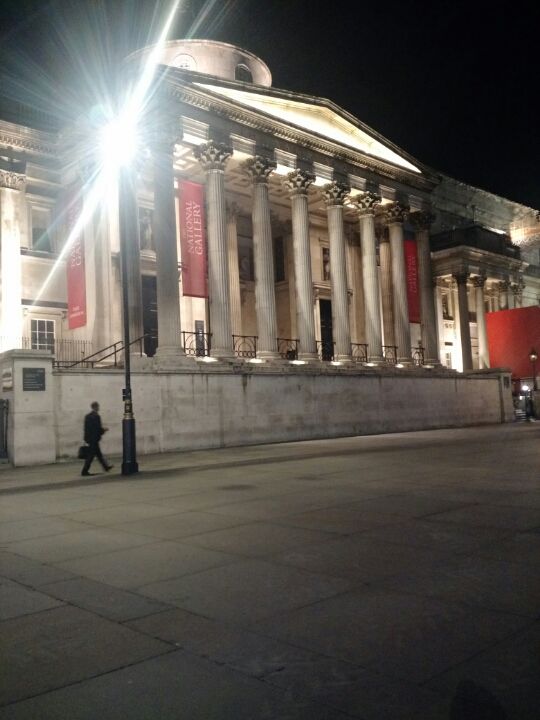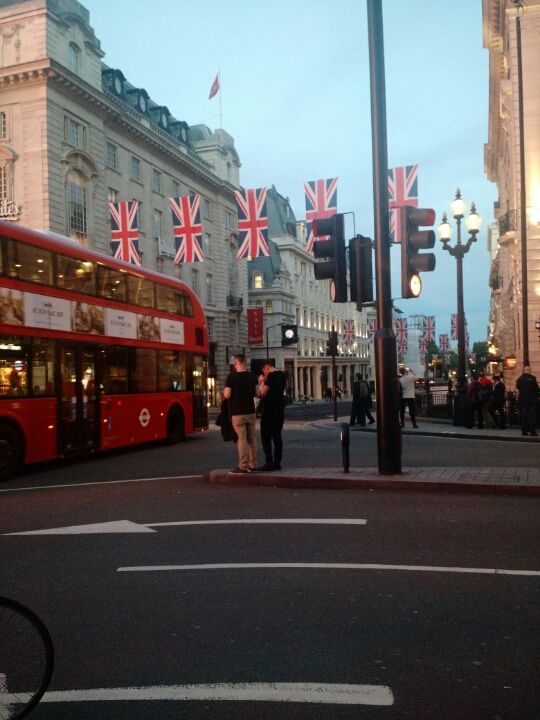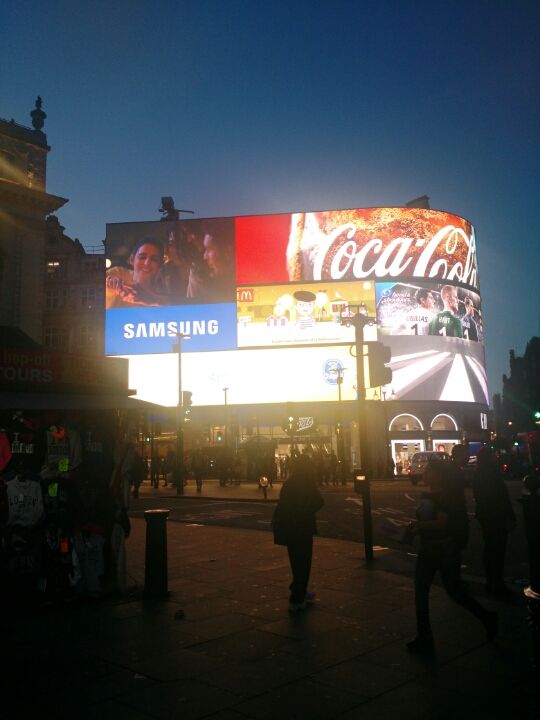 The next day we got breakfast at Maroush. It serves up a sumptuous breakfast/brunch and makes its own fresh pita bread, right in front of your eyes.

We made one last trip to Oxford Street, which I might add, demands a great deal of your time. So unless you actually intend to shop, cut your walk short and go sit in a park instead.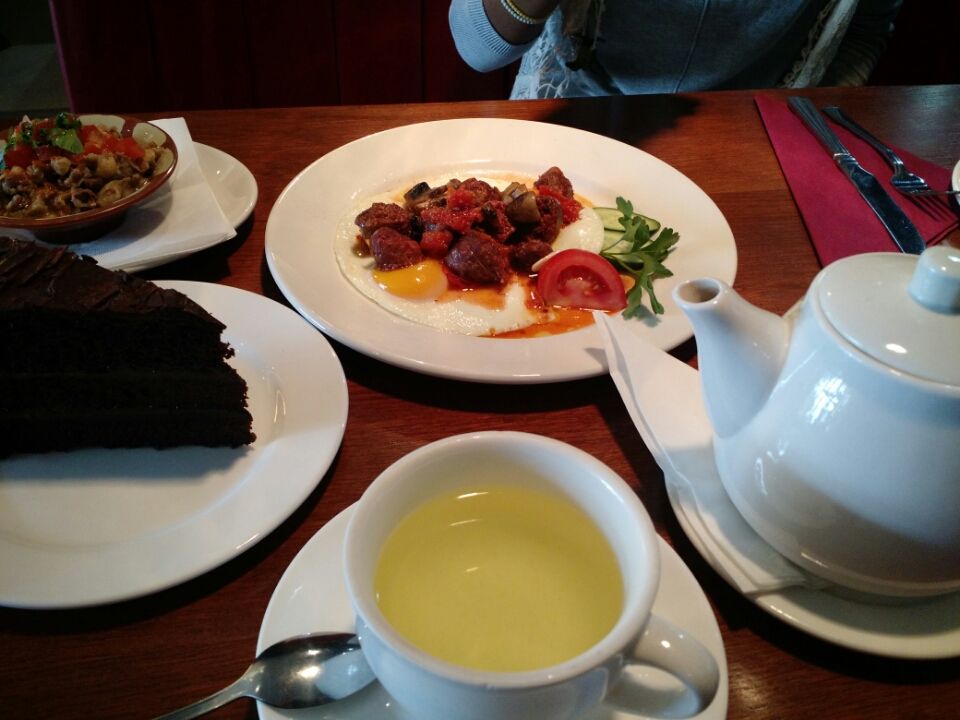 Our last day, and I couldn't stop moping.

We checked out, picked up a couple of sandwiches from Pret and headed straight to Hyde Park.

Lying there in the grass is the most relaxing thing I can think of doing in London.

And it's the one thing that is cost free, requires no dressing up and is so completely local, I would pick chilling in a Park over time spent indoors in a pub/cafe/store, any day!