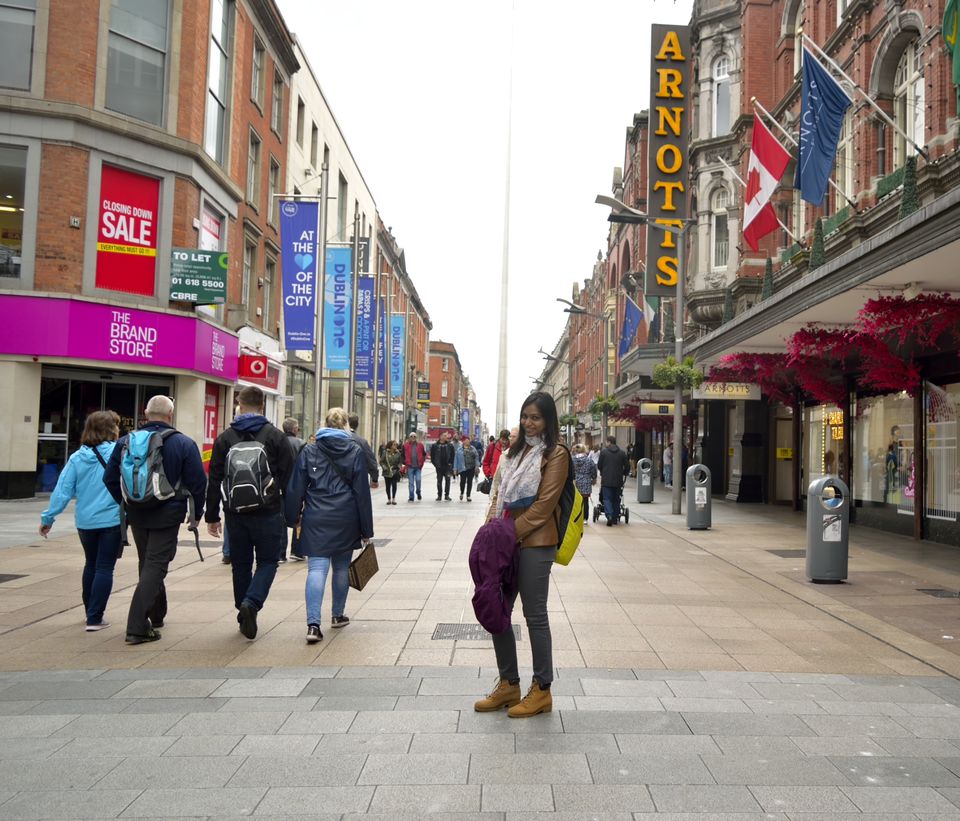 Well, sometimes life gives you those extra special, delight moments and one should always be ready to revel in them. That moment came up for me when I applied for the UK Visa for my first international, first solo, first backpacking trip (read up on them here, London and Scotland). I wanted to see more than the just UK after I read about the British Irish Visa Scheme (BIVS) that allows you to enter Ireland on UK visa without the hassle of applying separately for Irish Visa and the additional cost for the same. Luckily, I was among the ones whbecame eligible for BIVS. Next thing was to get, set, and plan for the Emerald Isle.
Since Ireland was part of my trip starting from London via Edinburgh, I chose to fly into Dublin from Edinburgh with Ryanair. Ryanair is one of the best low-cost airlines on the route. The only thing that one needs to be careful about is their baggage allowance policy. Try to stick to the bag size measurements in order to avoid paying a hefty amount for check-in baggage. After an exciting night of friends, drinks, and dance in Edinburgh, I took an early morning flight to Dublin so that it would allow me to have an entire day to explore the new city.
The best way to reach the city from the airport is the Airlink 747, an express bus that runs from 04:45 -00:30 at the price of €7.00 for a single and €12 for a return trip. I bought the return ticket as I was flying out to London after some days.