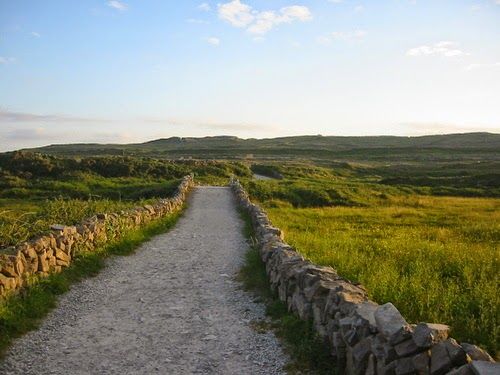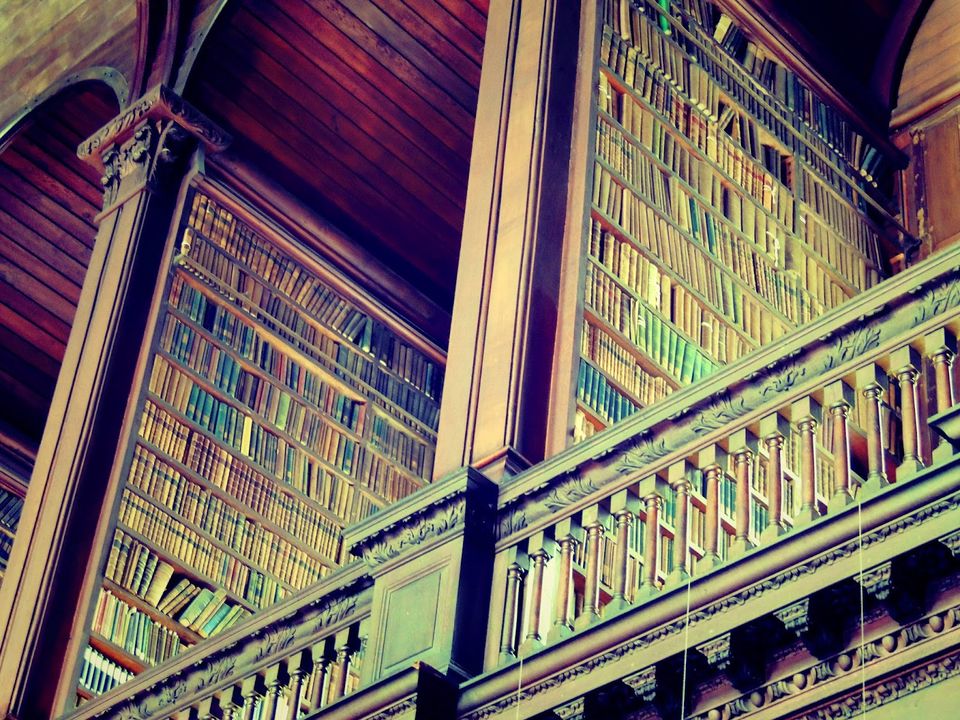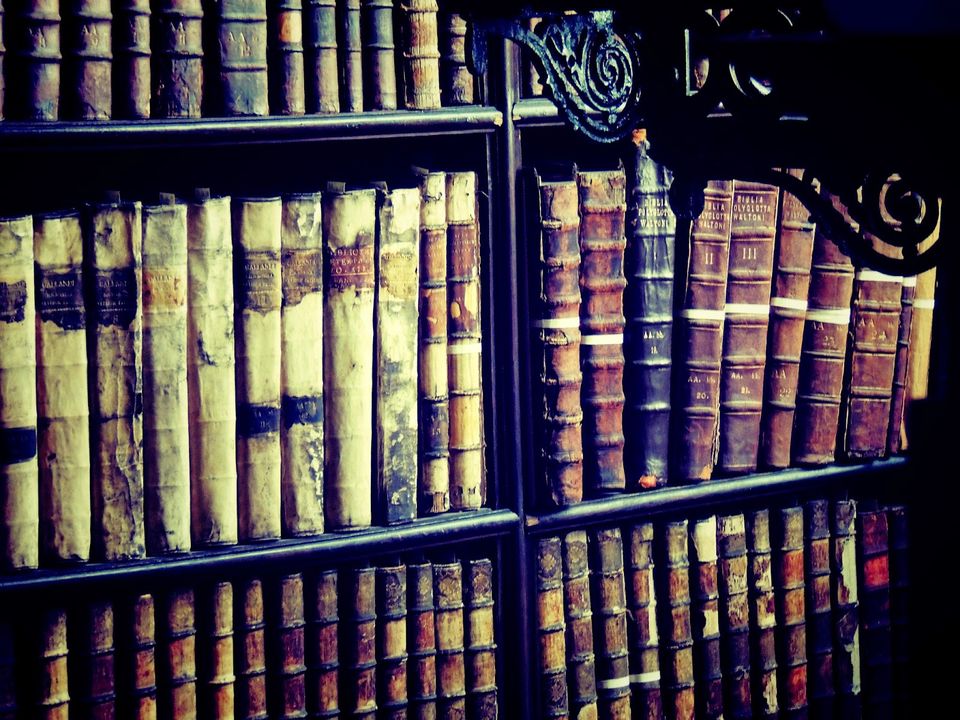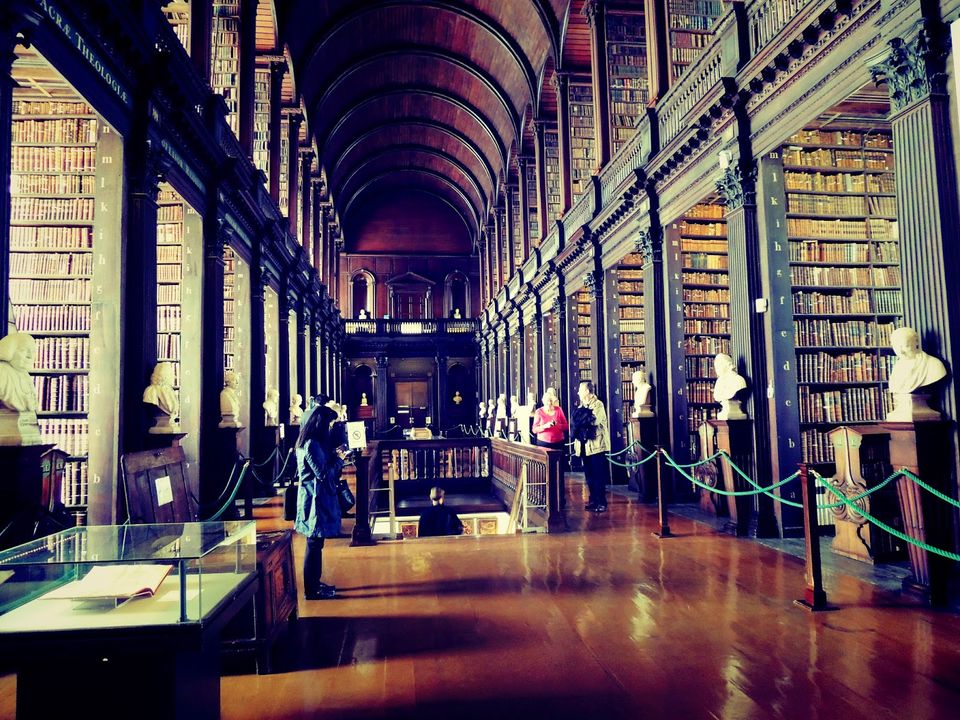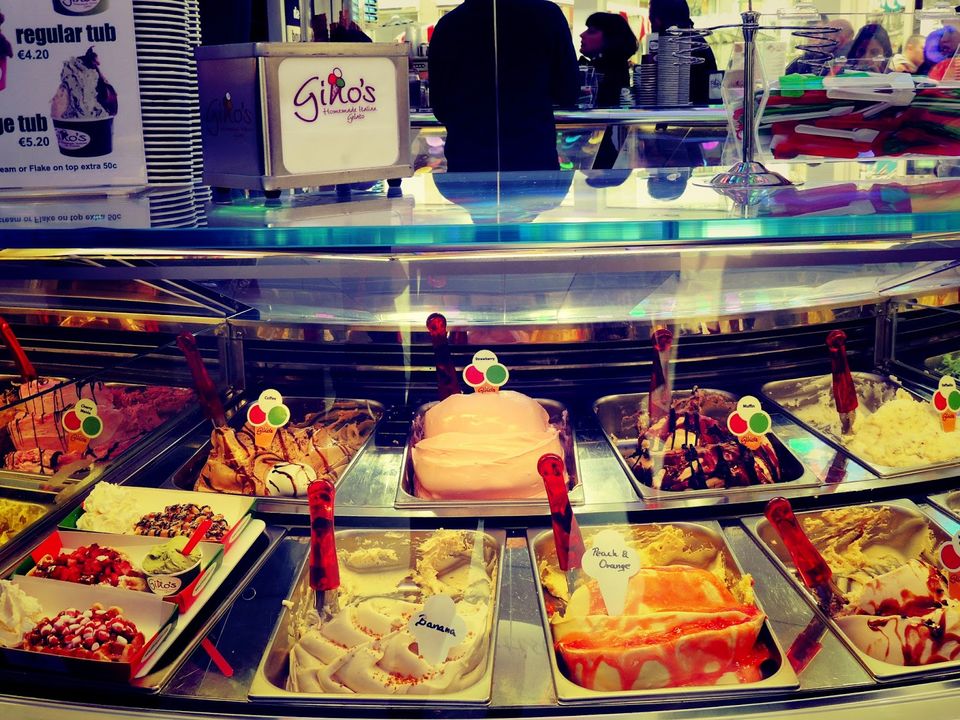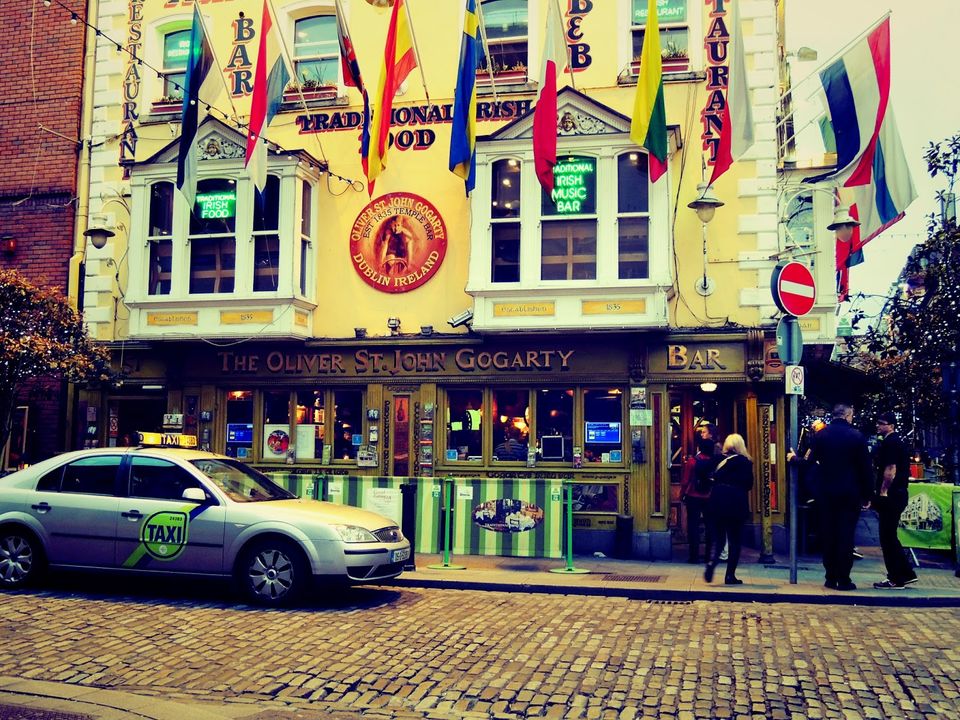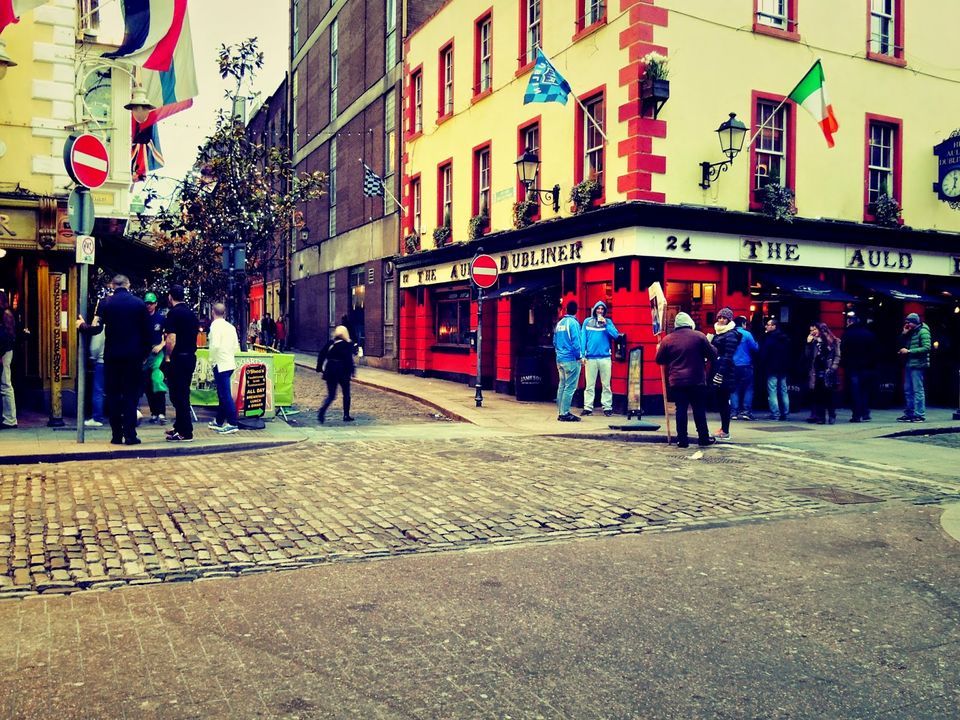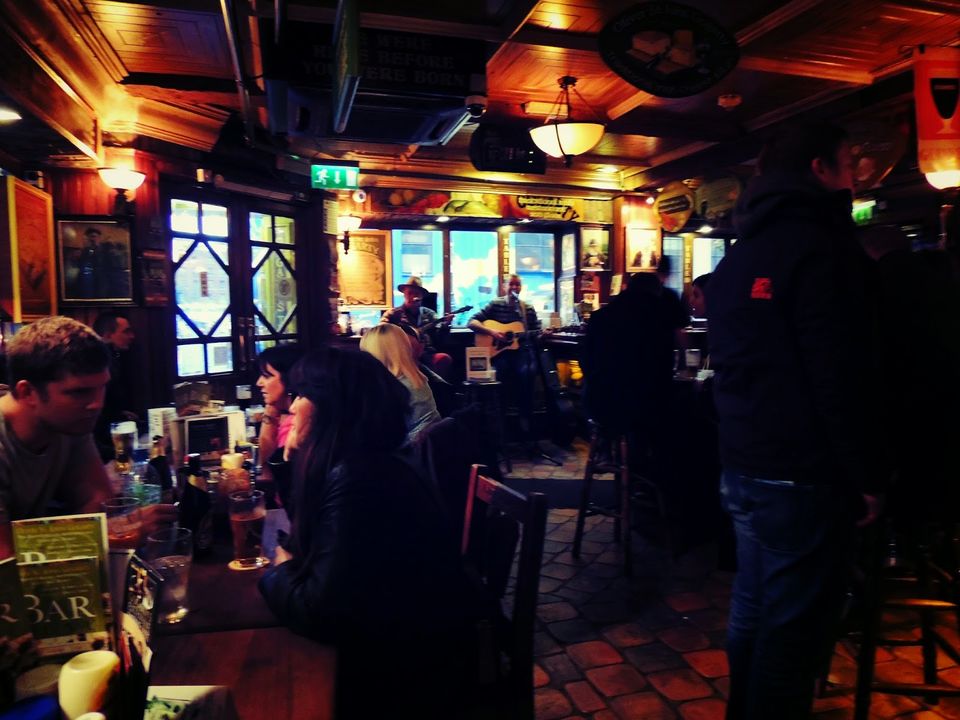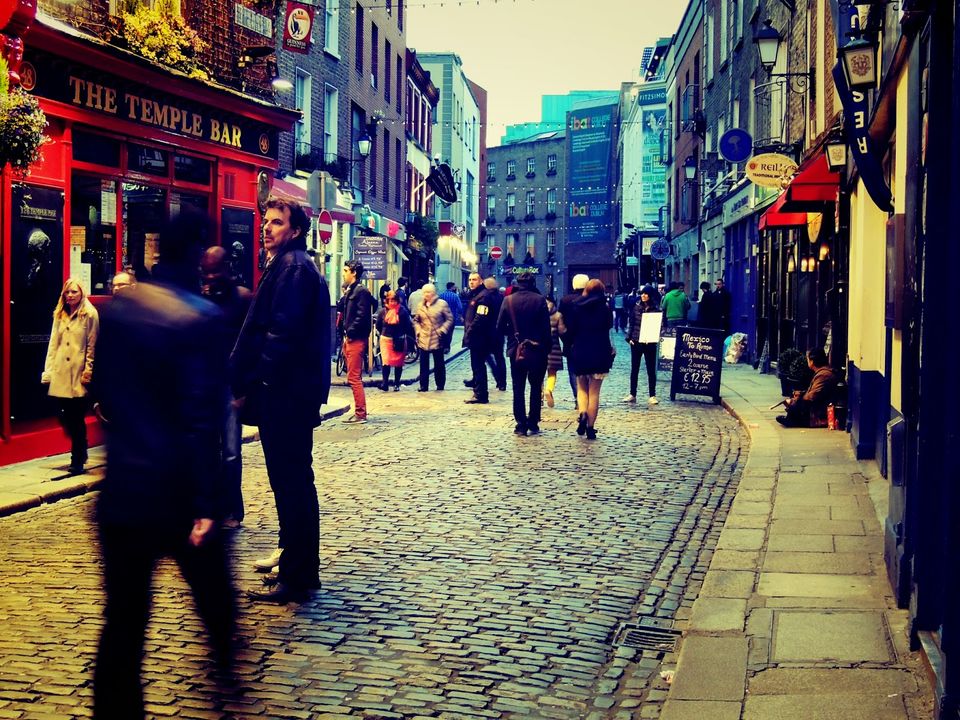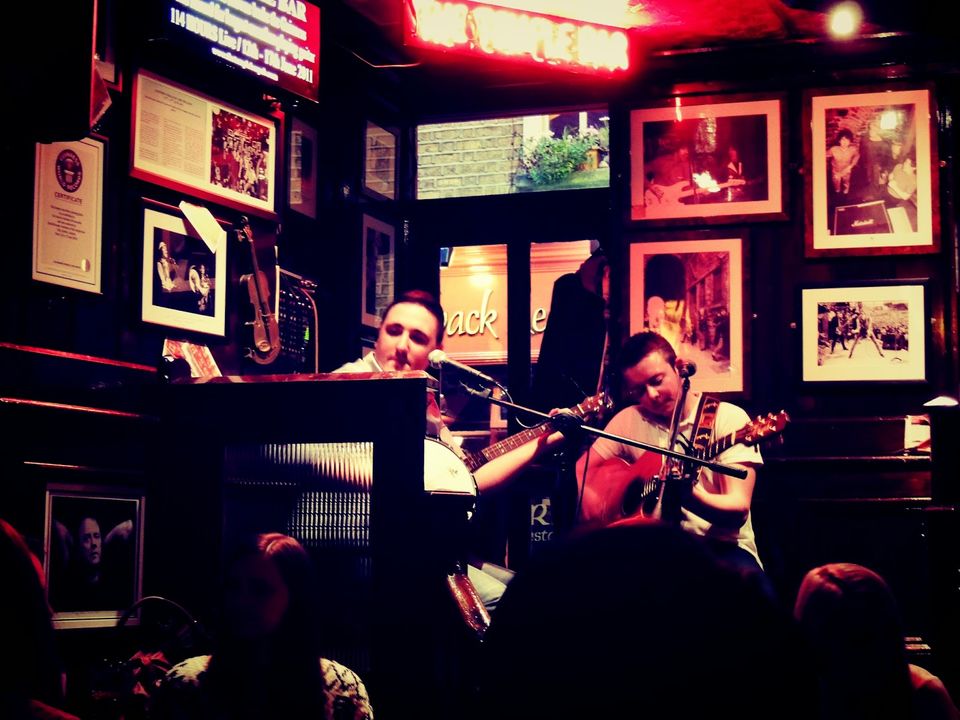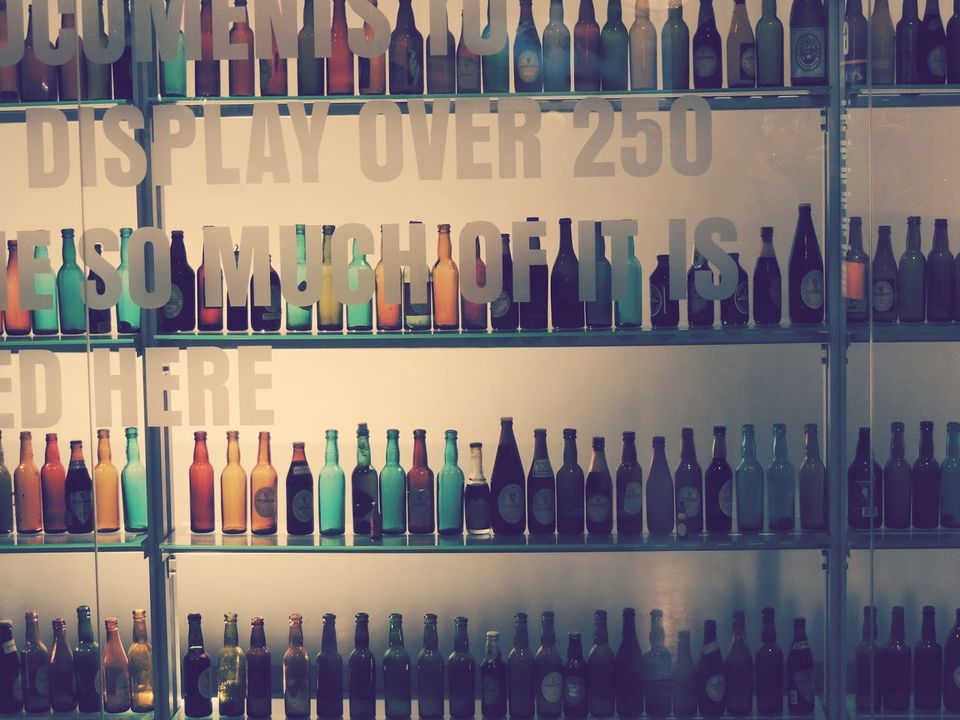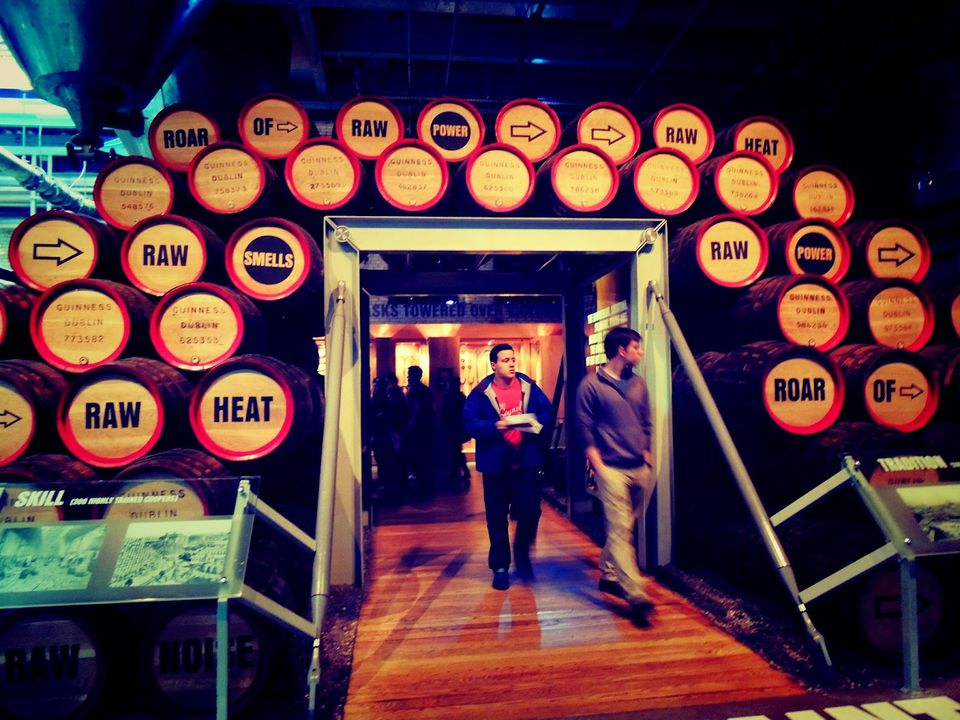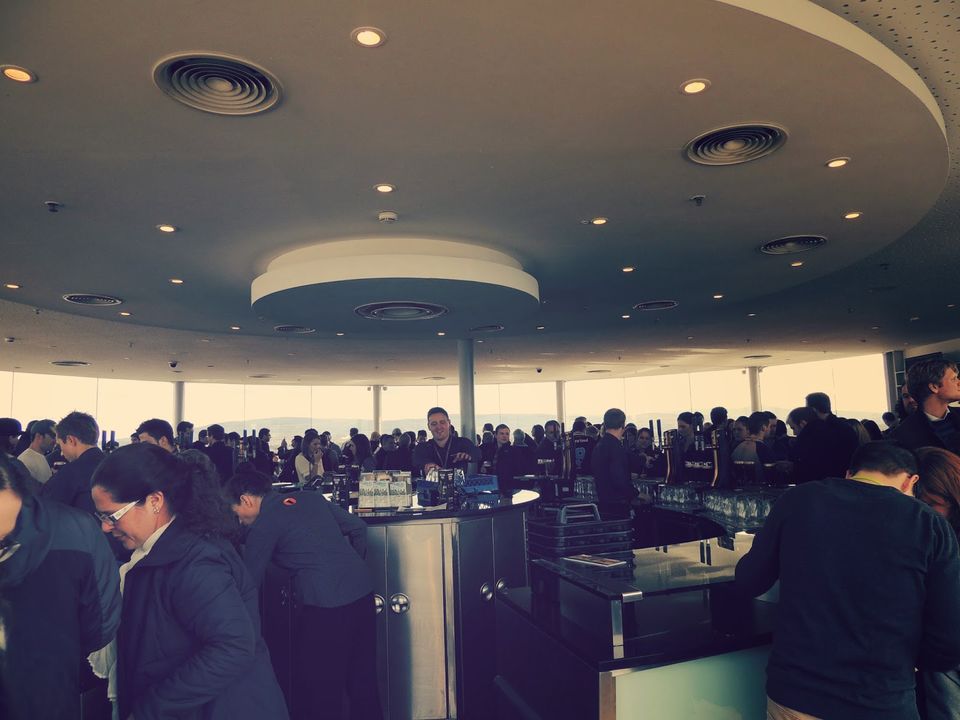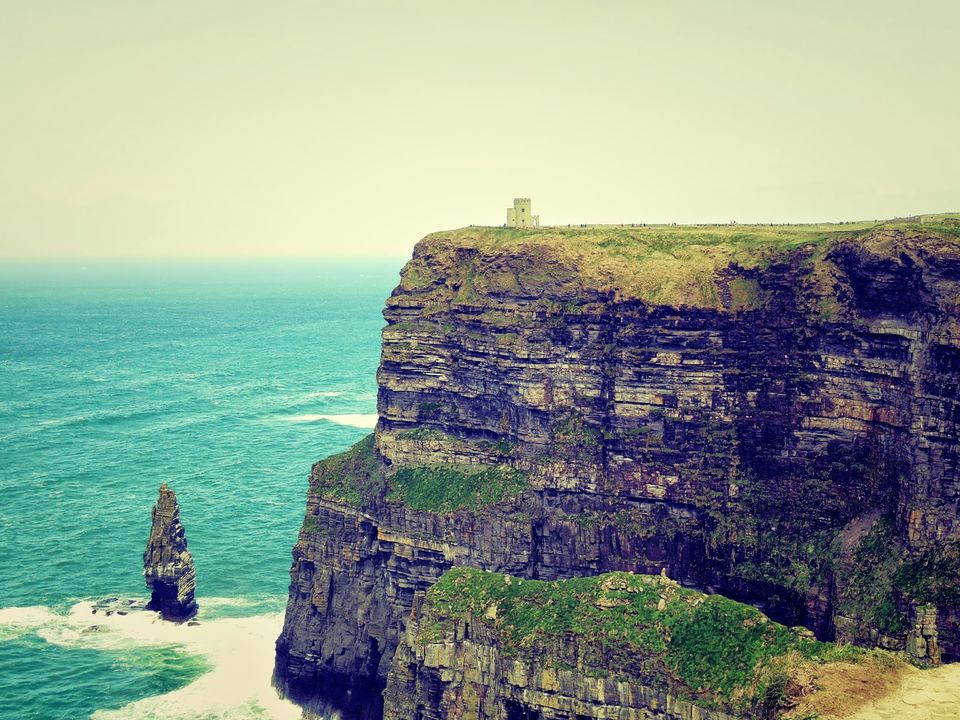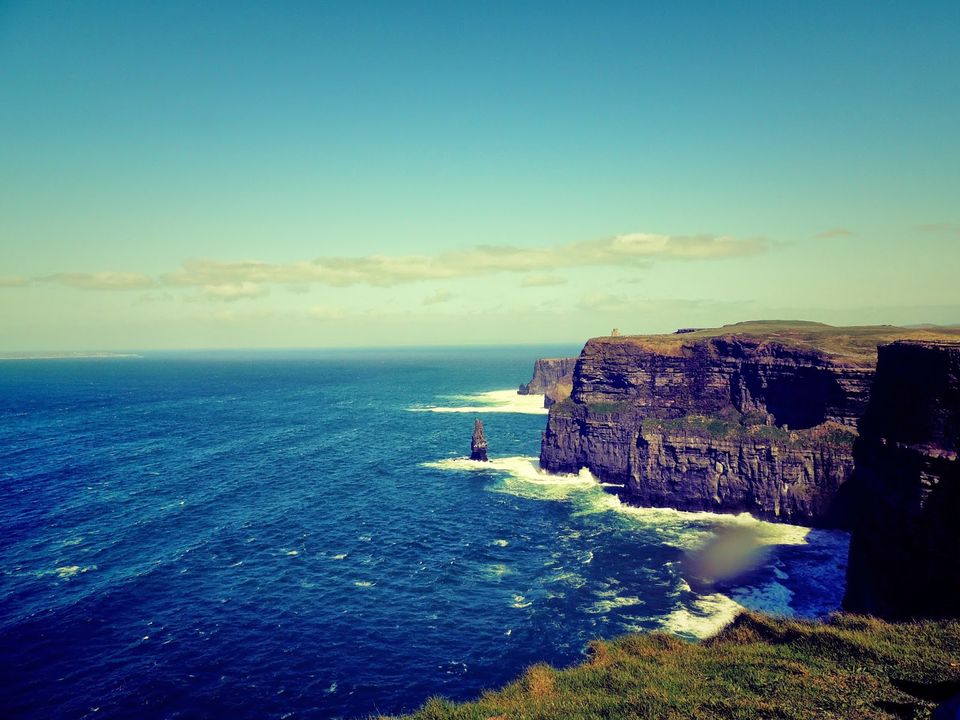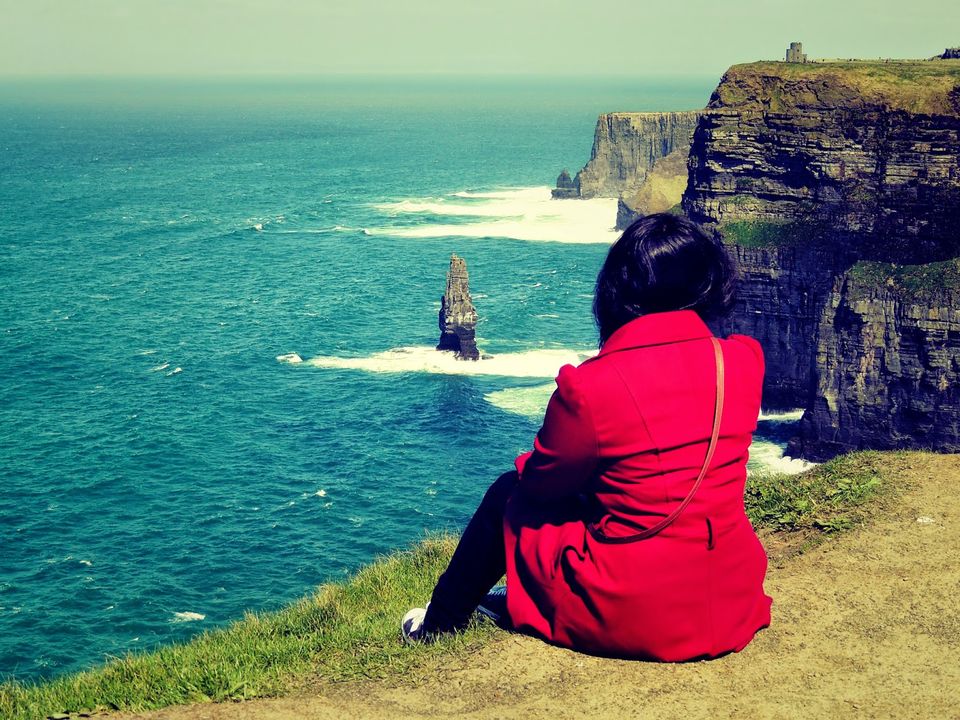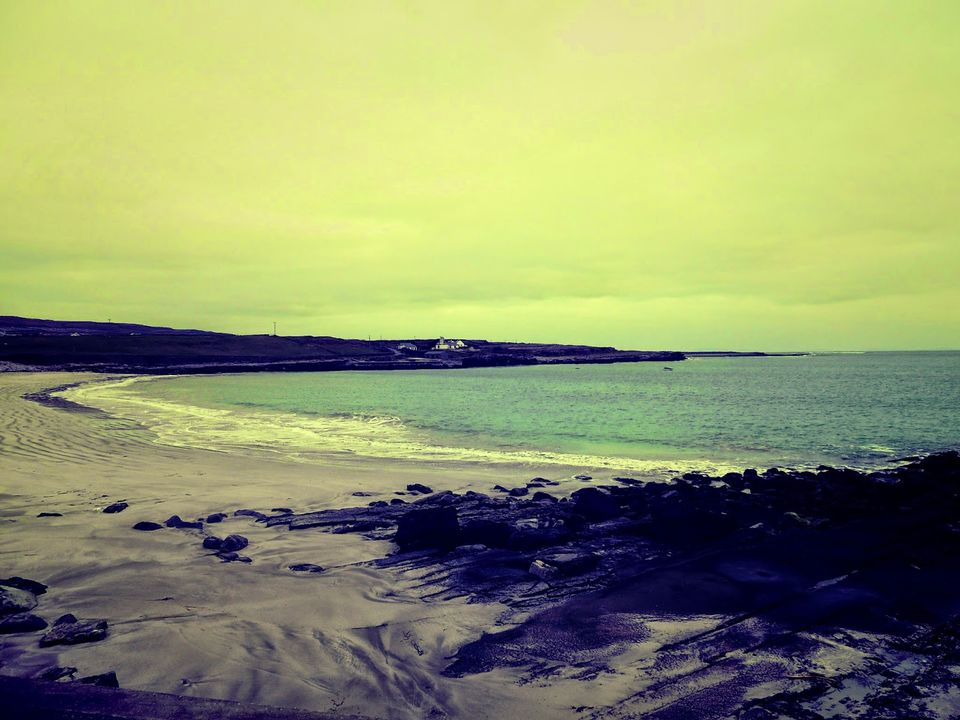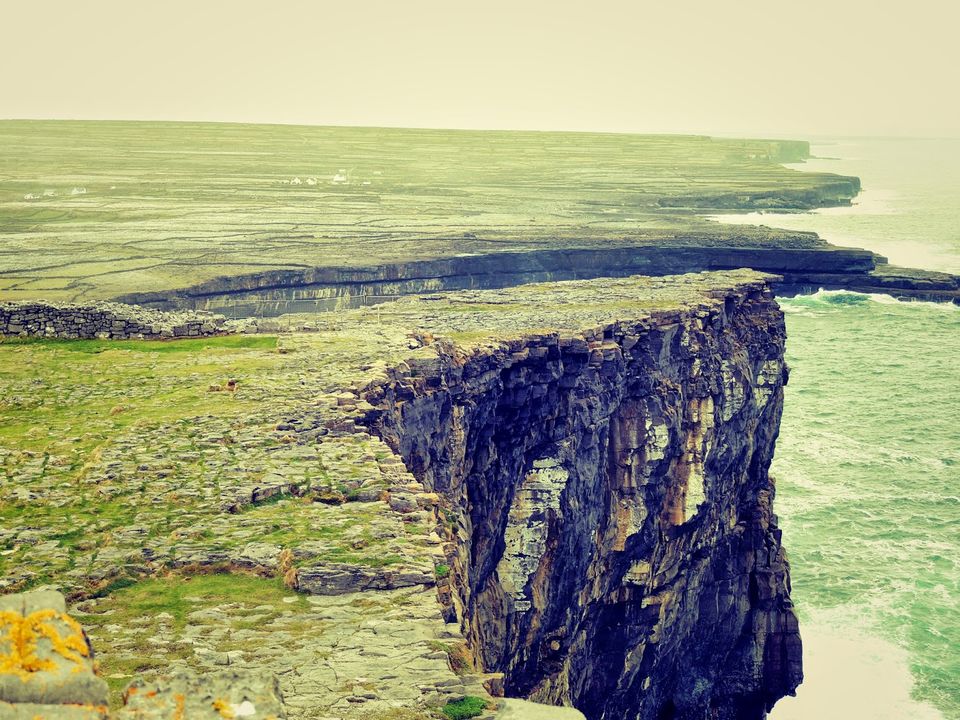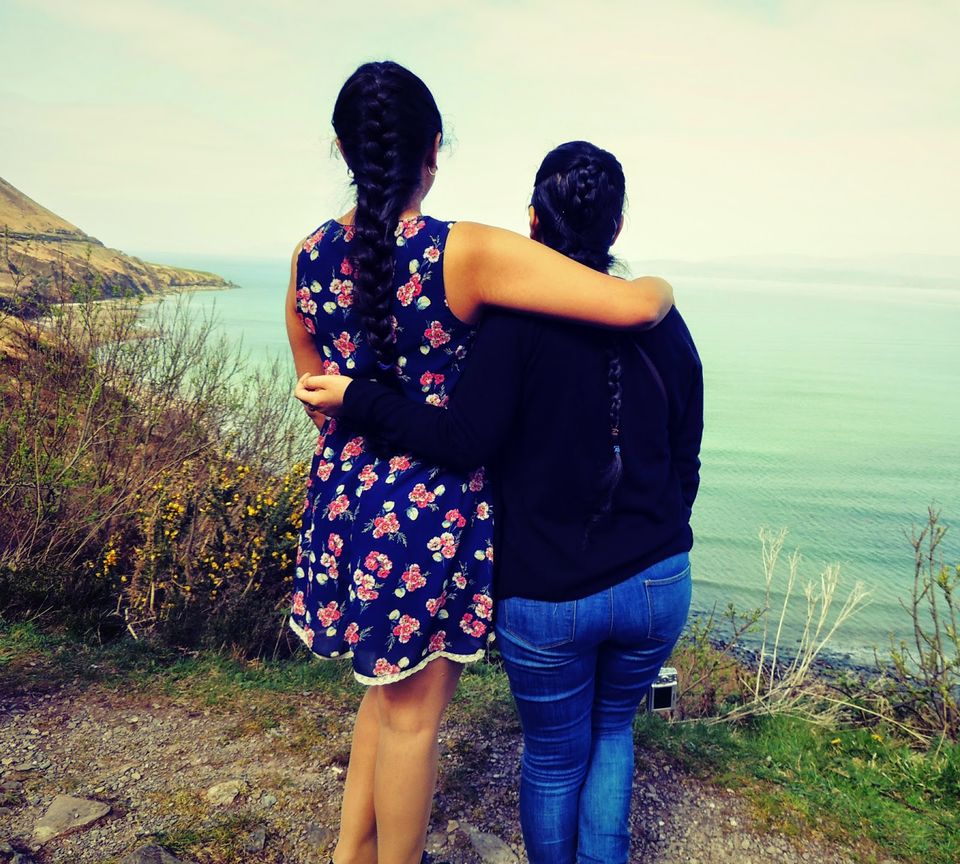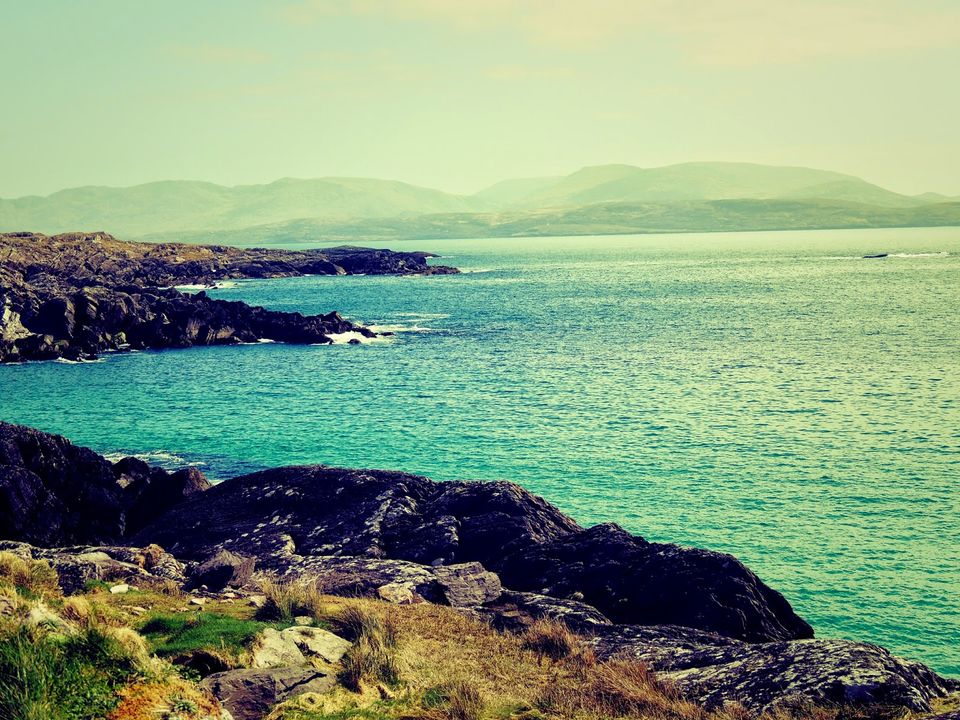 In April 2014 my friend and I spent our pay cheques from working hours at our college cafe in the most satisfactory way possible- a 5-day trip to Ireland. Ireland had been on my travel wishlist for a very long time and studying in the UK made it easier to check it off my list. Being the first time that I planned and organized an entire trip by myself, without any extra 'adult' help, this holiday was extra special! This post is to detail some places you must visit and few experiences you must have if YOU ever travel to the Emerald Isle.
1. Visit the Book of Kells Library- Trinity College, Dublin
The library at Trinity college is one that is featured on most "Libraries that you must visit" posts one finds on the internet. This spectacular bibliotheque will make you gasp in awe, irrespective of whether you are a book lover or not. Beautiful hardwood floors, a high, gracefully arched ceiling and bookshelves that reach the roof- this room is a treat for your eyes. The shelves, not accessible to visitors, hold thousands of books- some so old that a mere far-away glance at its deteriorating covers would be a testament to this and, in case of bibliophiles, fill you with immense excitement.
2. Gelato from Gino's- Dublin
Ireland is usually not known for Gelato, but this delightful Italian gelateria in the heart of Dublin is something you must not miss! Rich and creamy and sinfully decadent, Gino's is sure to have a flavor to suit your taste buds. You could also have a go at their crepes and waffles that are usually accompanied with generous amounts of nutella. Need I say more?
3. Walk through the streets of Temple Bar
Temple Bar, Dublin's cultural quarter, is situated on the South bank of the River Liffey. The narrow cobbled streets are home to some of Dublin's oldest pubs and is always buzzing with tourists, music, and an active nightlife. It also houses art galleries, cinemas, acting schools and cultural centres. I prefer this area during late evenings/night when everything around you truly comes to life!

4. Hang around at one of Dublin's old pubs
As I mentioned above, Temple Bar is home to a number of old pubs- Temple Bar Pub, The Porterhouse, the Oliver St. John Gogarty, the Turk's Head and many more. Most of these are small, tight but cozy enclosures and dimly-lit to create the right atmosphere. Almost all of them have live musicians churning out lovely Irish folk music, and if you are lucky, a tap dance floor. Get a drink, grab or bite or simple hang around, but make sure you spend at least one evening at a charming old pub.
5. Visit the Guiness brewery - Dublin
The Irish take their beer very seriously and The Guiness brewery stands to prove this. Taking the tour of the brewery is delightful even for a teetotaller like myself. Seven stories high, each floor provides you with a unique experience- from learning what goes into a bottle of Guiness and how it is prepared, a session where you are taught to enjoy the fragrance before the taste and how one must drink the beer once you have your glass, to enjoying a glorious view of Dublin from the rooftop bar at the very end- this one is worth your time and money.
6. The Cliffs of Moher
This done-to-death tourist spot lives up to all the hype and frenzy surrounding it. Situated on the west coast of Ireland, the majestic cliffs overlook the icy blue Atlantic making everything ever-so picturesque. Put on your walking shoes and trek to the cliff tops to enjoy the best views. And don't be surprised if you suddenly feel tiny- the mighty cliffs with the vast ocean lashing against its' feet very easily generate one of those moments where you reckon that some things about nature are far grander and powerful than man can tame.
7. Cycle along the coast of Inis Mor to the top of Dun Aengus
This has to be the highlight of my trip. We traveled to Inis mor- the largest of the three islands that make up the Aran Islands- off the west coast. We rented cycles and set off to Dun Aengus, the cliff that is situated at the very top of the island. It was a good 20 km ride back and forth, but never before have I been in a more picturesque location. The road was devoid of people, vehicles or noise. To my left were vast stretches of green interspersed with small hills and cliffs. To my right was the beautiful blue Atlantic ocean. With such views, I must admit, it was difficult to look straight and keep an eye on the road. As you ride along, one finds secluded virgin beaches where we dropped off our cycles for a bit to pause and enjoy all of this beauty around. After a strenuous uphill ride, and a 15 minute trek on rocky terrain, Dun Aengus rewards you with an incredible view and a cool breeze that is sure to wipe away your exhaustion.

8. Go around the Ring of Kerry
This 200 km stretch of road is hailed as Ireland's most scenic routes and is home to a number of small Irish villages and towns along the west coast. A day or two would be ideal to explore the Ring of Kerry if you'd like to take stops. For travellers who don't have that kind of time to spare, I suggest hopping on to one of the many tour buses that spend half a day taking you along the Ring, stopping at most scenic spots.
Travelling to Ireland was exciting and pleasing for a number of reasons- I journeyed with a close friend, there was so much splendour around me all the time and the Irish folks proved to be some of the friendliest, hospitable and entertaining people I have ever met. When one thinks of Europe, Ireland is often forgotten or not widely explored. But I assure you, and even urge you- if you are looking for a place that gives you the right balance of adventure and tranquillity, brouhaha and stillness, the Emerald Isle is the place for you.