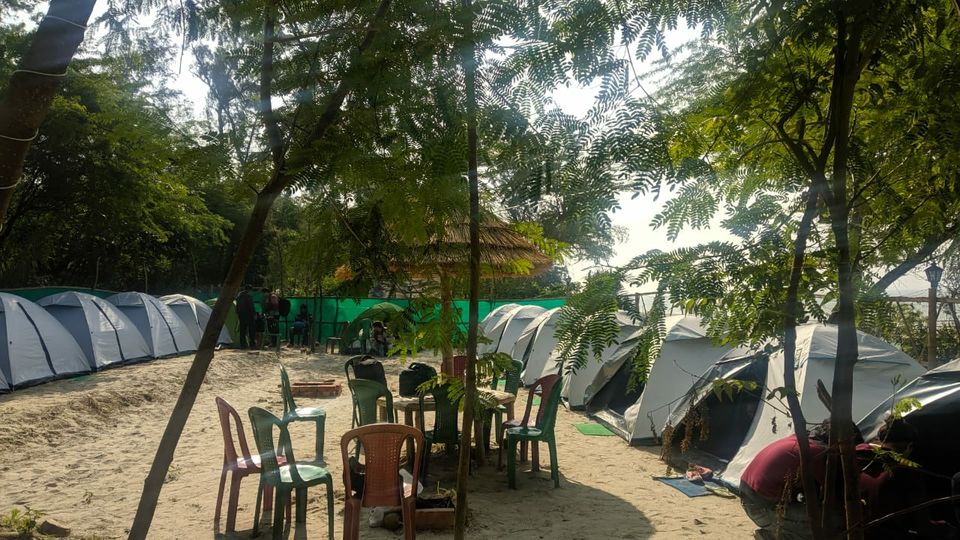 Just a weekend getaway it was. A small trip to Mousuni island (West Bengal).
Reaching Mousuni Island
We had taken the 5:00am local train from Sealdah and reached Namkhana at 8:00am.
We took a toto and went to the ferry ghat, crossed the river and took a tata magic to Durgapur ghat(~40 mins ride),again took a ferry to Bahdanga ghat.It took us around 20-25 mins to cross the river.
From Bahdanga ,we took a toto to our destination in Mousuni island- Mousuni Eco village camp.
We had prebooked the tents of the camp by paying advance.
The stay in the camp along the beach was a wonderful experience.
After talking some rest we had lunch and went to the Mousuni island beach to enjoy ourselves.
In the evening a camp fire was arranged.the evening was we'll spent followed by dinner and dumb charades.
Night was very comfortable in the tent.
The day started with a beautiful view from the camp.The sun was shining bright ,the day was not like the other day which was hazy and cold.
We spent sometime at the beach then left for Namkhana after the breakfast.We took a similar route to reach Sealdah.We finally reached Sealdah at 6pm.
All in all, the trip to Mousuni island was very relaxed.The camp was clean,staffs were really helpful.Pocket pinch was only 1500/pax.