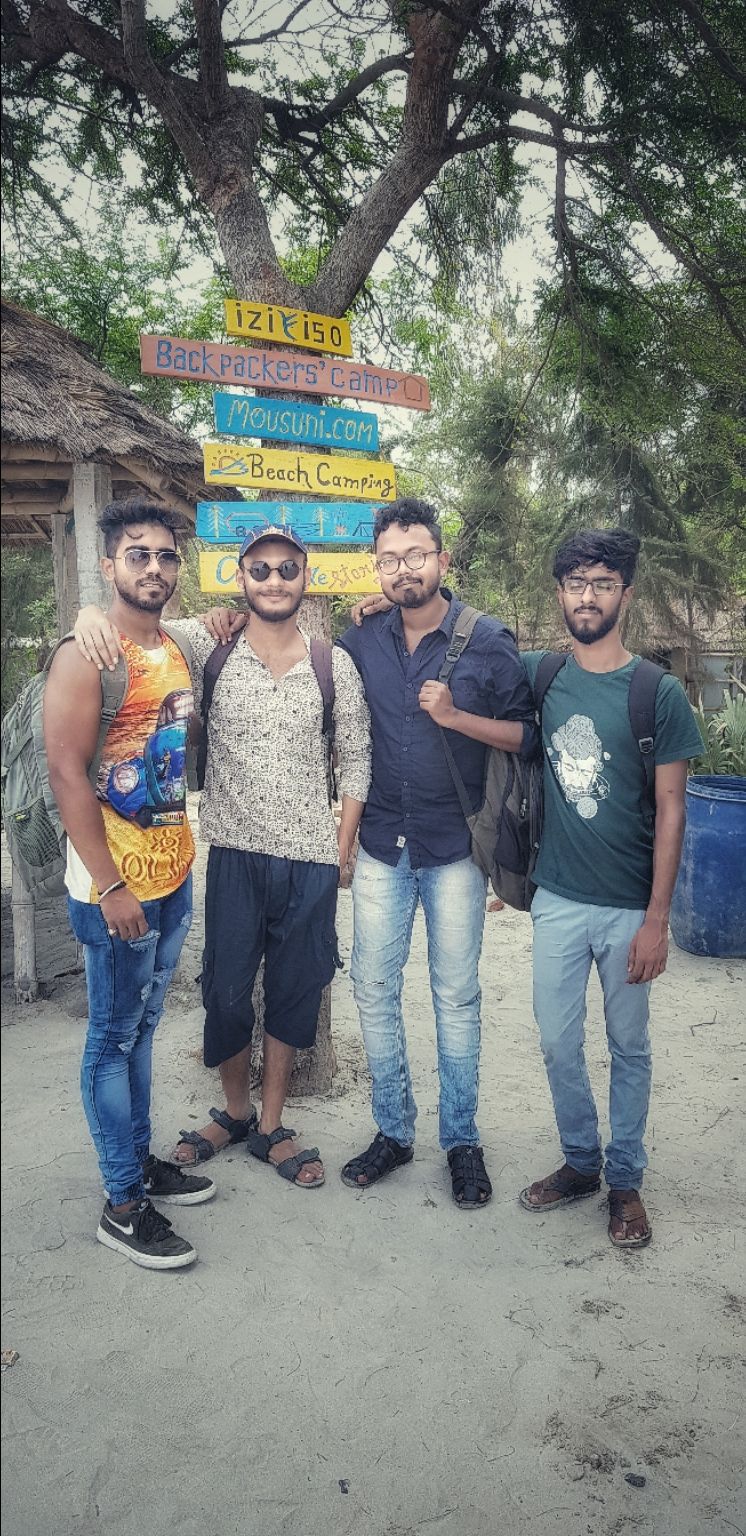 Since lasy year i have been hearing about this beach camp. The Backpackers Camp in Mousuni Island is an amazing relaxing beach weekend camp organised by the Izifiso.
We started our journey at 4:30 from Jadavpur station. Reached Namkhana after 2 hrs. From there we took a van towards the first ferry boat. Reaching the ghat we took a toto cart towards a car stand. Reserve a car or magic van to go to your second ferry ghat.
After this you reach Mousuni Island. Take another toto van to reach your camp.
Reaching the camp, they served with fresh coconut water. Since we needed some kick we mixed a little vodka into our coconut. And that was something. Felt great sitting the beach as the cold breeze touched our skin creating the perfect scene.
At the evening, there will be a camp fire and barbeque chicken. Also if you want you can buy pomplet fish or prawns from a nearby market which takes about 15mins from camp. For crabs contact the camp organizer.
On the very next day, we had our breakfast and started our back journey towards Jadavpur,Kolkata.
When you go there definitly try and relax laying down at the hammock enjoying what ever you like best.
This trip took 6 hrs from Jadavpur to camp - one way trip. Total 12 hrs max for the entire travel part.
Total cost of our tour was around Rs. 2500 each.