Back in time - Mostar in Bosnia and Herzegovina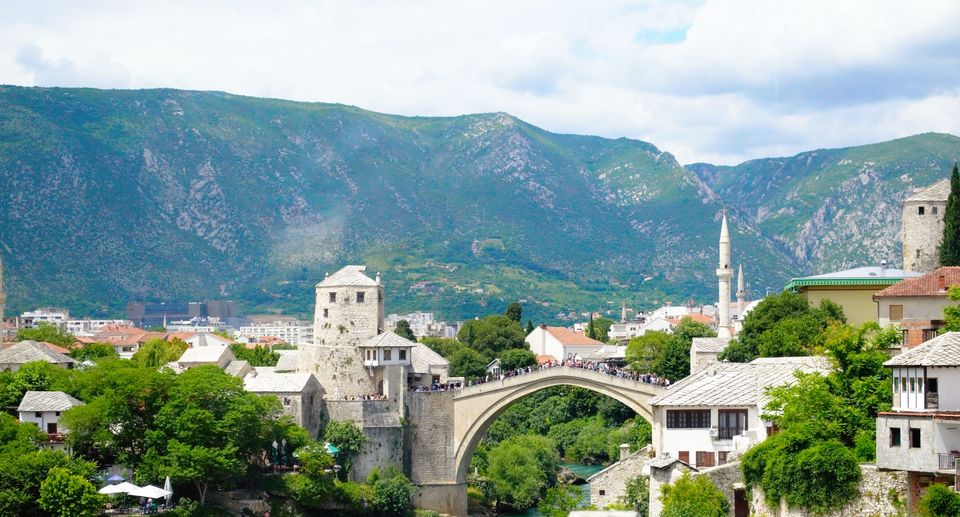 We knew we had arrived at Mostar when we saw Mostar's iconic rainbow arc shaped bridge. Emerald green waters of River Neretva which passes under 'Stari Most' or the 'Old Bridge'– Mostar's famous bridge makes it look more beautiful and is one of its kind. Mostar is a city in a small Balkan country of Bosnia and Herzegovina. Well known for being a victim of Croat-Bosniak War, Mostar has recovered well from the wounds of the war. A great example being 'Stari Most' bridge which was built by Ottomans in 16th century was reduced to rubbles during the war and was reconstructed in 2004.
Mostar is an important tourist spot in Bosnia and Herzegovina. Thanks to all its unique specialities, Mostar has earned a sweet spot in travellers mind and is swarmed with people all over the year.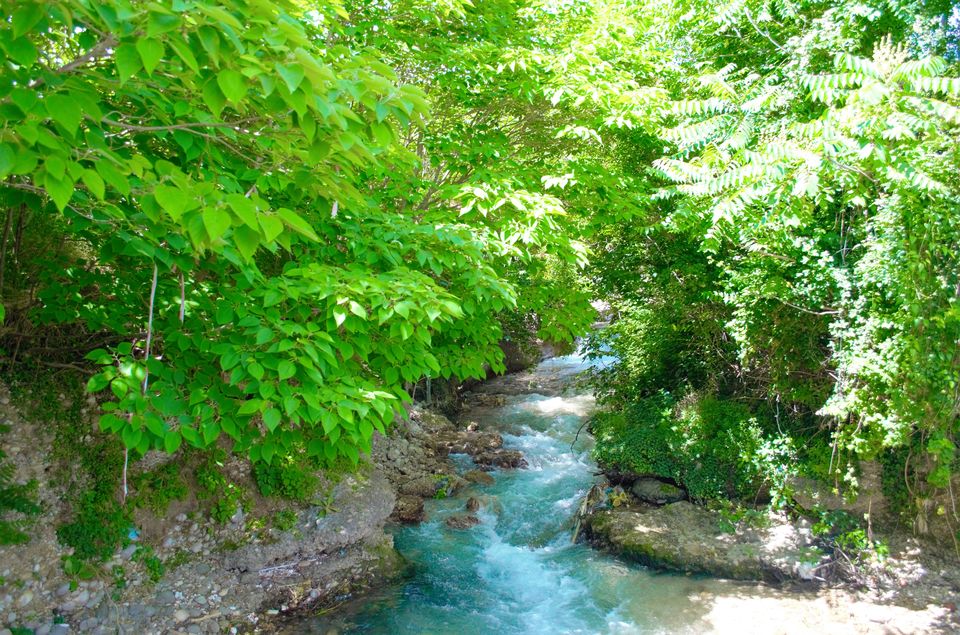 Why visit Mostar?
Mostar is special for many reasons. It's not only the Ottoman architecture or the lovely views that conquer the hearts of the visitors, there is more to Mostar than that. Read on to know more:
• Old Bridge or the 'Stari Most'
'Stari Most' or the Old Bridge of Mostar is a place of historic importance in Bosnia and Herzegovina. Known for its exemplary architecture, the Old Bridge was built by Ottomans and took 9 years to build in 16th Century. Named after the bridge keepers – Mostari, the iconic rainbow-arch shaped bridge – Stari Most is a structure built out of limestone.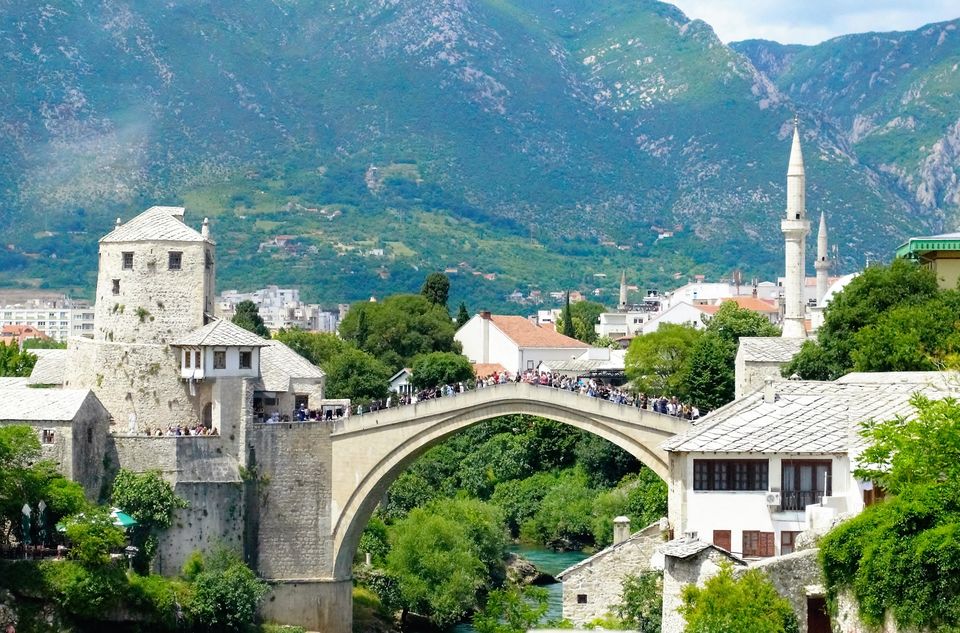 In 1993, the Croat- Bosniak war was so fierce that the 'Old Bridge' was destroyed during the war! With the efforts of Bosnian Government, UNESCO and funds from other neighbouring countries, the bridge was erected again and was inaugurated in 2004. Thus keeping the memories alive yet reminding the wounds of the war.
• River Neretva
This emerald green lakes which cuts across the Mostar City, accentuates the beauty of Mostar's 'Old Bridge', when flowing swiftly under the bridge. This warrants lovely views from the riverside restaurants which one can stare at for hours! We can walk down the bridge to the banks of the river. The usual scenes are of the cute dogs swimming and playing in the ice cold river water.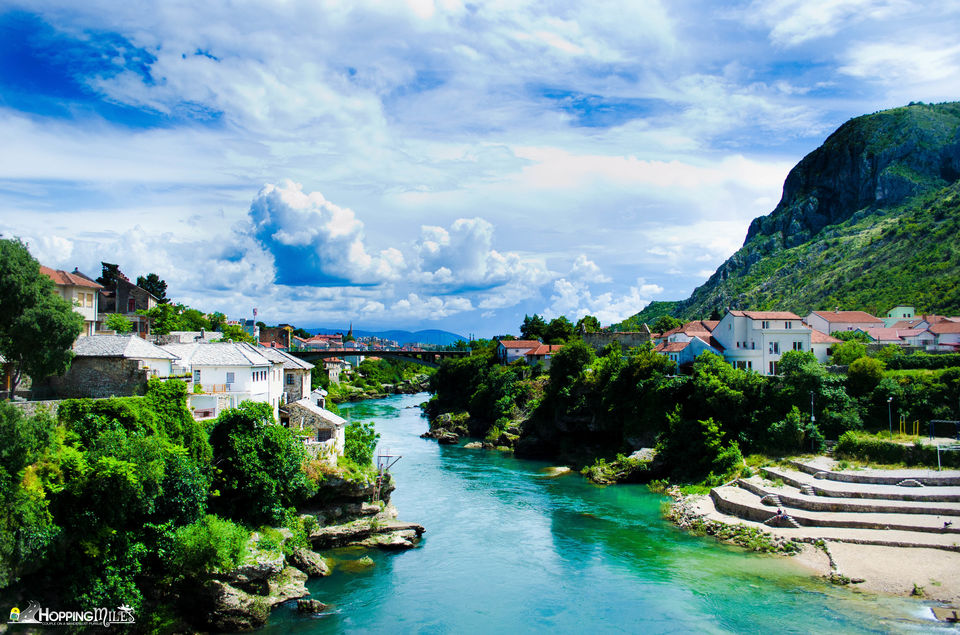 • Catholic Church and Franciscan monastery
During the 1800s the Ottomans and Christians lived at peace in Mostar. The proof being the construction of 'Catholic Church and Franciscan monastery' which was granted by the then Ottoman emperor. He generously allowed the Catholics to construct a Church and a huge garden for it. Again, this too was destroyed in the Croat-Bosniak war and was reconstructed in 2000. This church houses a huge library – one of the biggest in Bosnia and Herzegovina and select art collection of 16th and 17th century.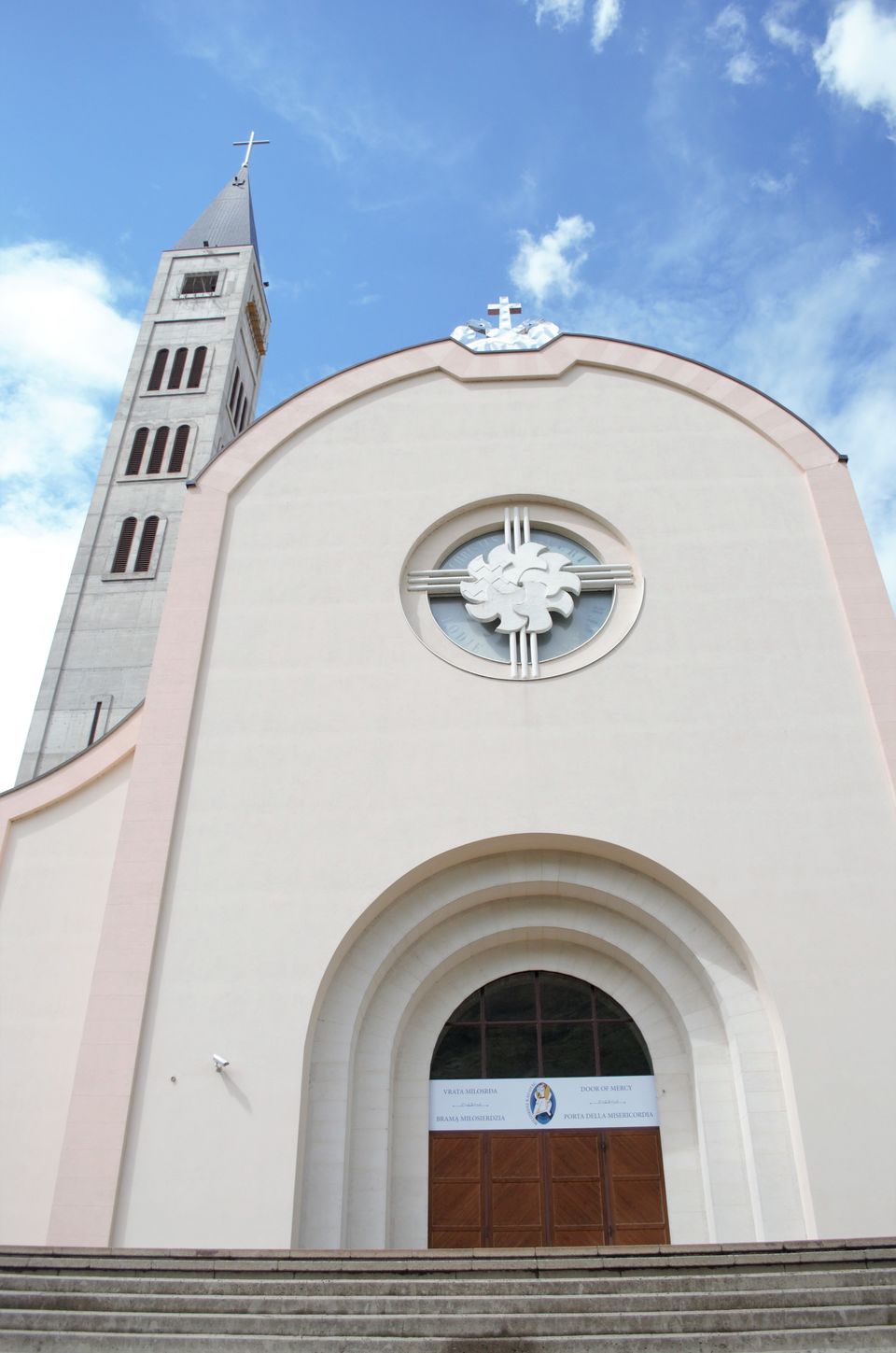 • Dare devil Divers
Well, this one thing is exclusive to Mostar and is probably the most amusing and surprising thing you would have seen in recent days! As you climb the slippery stones of Mostar's 'Old Bridge' you can see young men clad is swim wear actively collecting money from people. And once they have got a set amount, they put up a show for you.
What is that show? Ahh, its nothing at all.
They just jump off from the bridge into the cold waters of River Neretva!!
Really! I ain't kidding! They really jump, swim their way to the river bank, come back to the bridge and jump off again!!
• Smiling beauties
After you have witnessed the daredevil act of the divers and walk back away from the bridge. You are in all awe of their courage and when your mind can't stop thinking about it, you are sure to get distracted.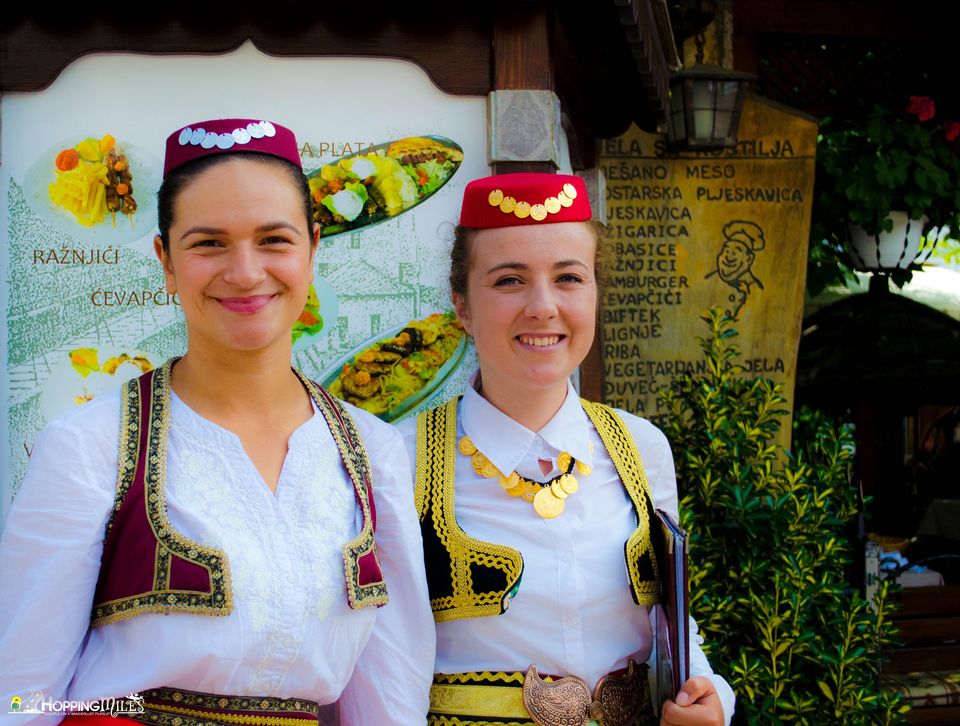 Why and how?
Well, well. When beautiful women dressed in traditional Bosnian attire throw that smile your away, won't you be distracted? You sure will be! They are inviting you into a restaurant – not to dine with them but to dine inside the restaurant which have employed them  At least in this way, we get to see how the traditional Bosnian attire looks like, eh!
• Coffee – A tradition!
You really don't want to disappoint those smiling beauties, so you oblige and enter their restaurant. Very good indeed. But, don't tell me I didn't tell you - not to forget having a coffee! Yes, Coffee! It is not just a simple coffee, it's a tradition in Bosnia and Herzegovina.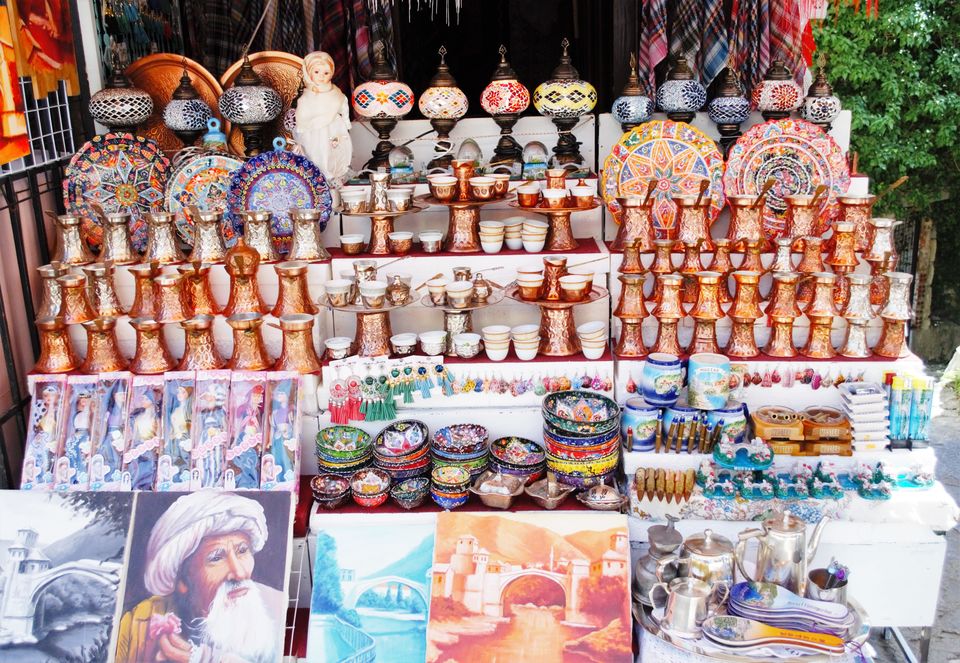 The coffee beans are freshly roasted, grounded and transferred to a slightly warm, copper pot called džezva. Hot boiled water is then added to džezva and is allowed to settle for a couple of minutes - resulting in a fresh, thick textured coffee! We were served an empty glass, a džezva full of coffee (to pour it into the glass when coffee dregs settle in the bottom) and a cube of Turkish Delight 'Lokum' as a desert to go with the delicious coffee!
• Čaršija or the Bazaar
On both sides of the bridge, decorating streets on either side is Čaršija or the Bazaar with colourful artefacts on display. These markets adorn traditional Bosnian rugs with classic motifs, bright wooden flutes, fancy Turkish glass lamps, skilfully embroidered table cloths, stylish handmade jewellery, little trinkets made of copper and steel, furry woollen carpets, Persian mosaic plates, ceramic and copper coffee ware. I took home a couple of ornately embroidered pouches, handcrafted earrings and tiny mosaic engraved mirror as a souvenir.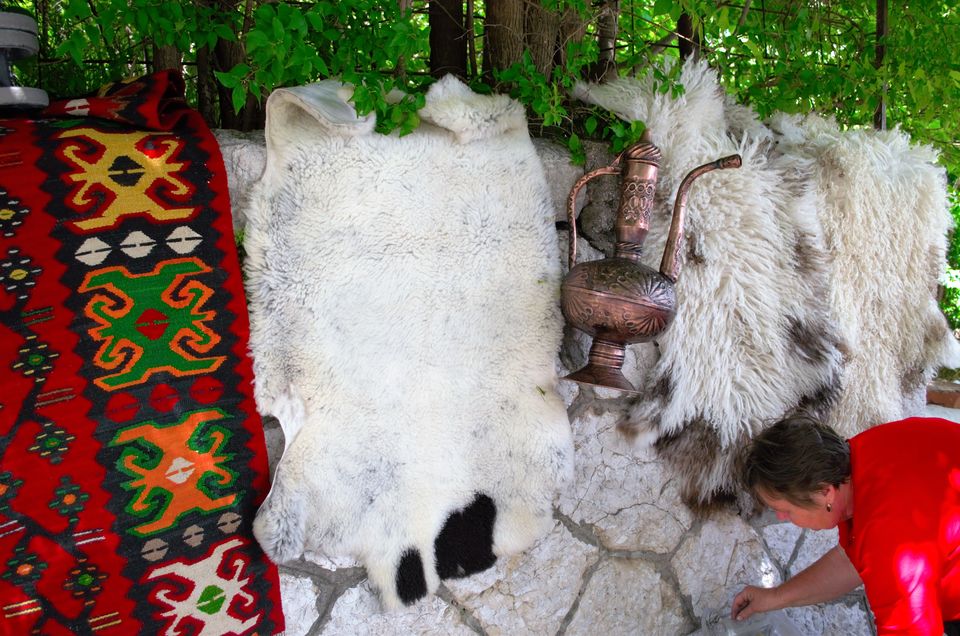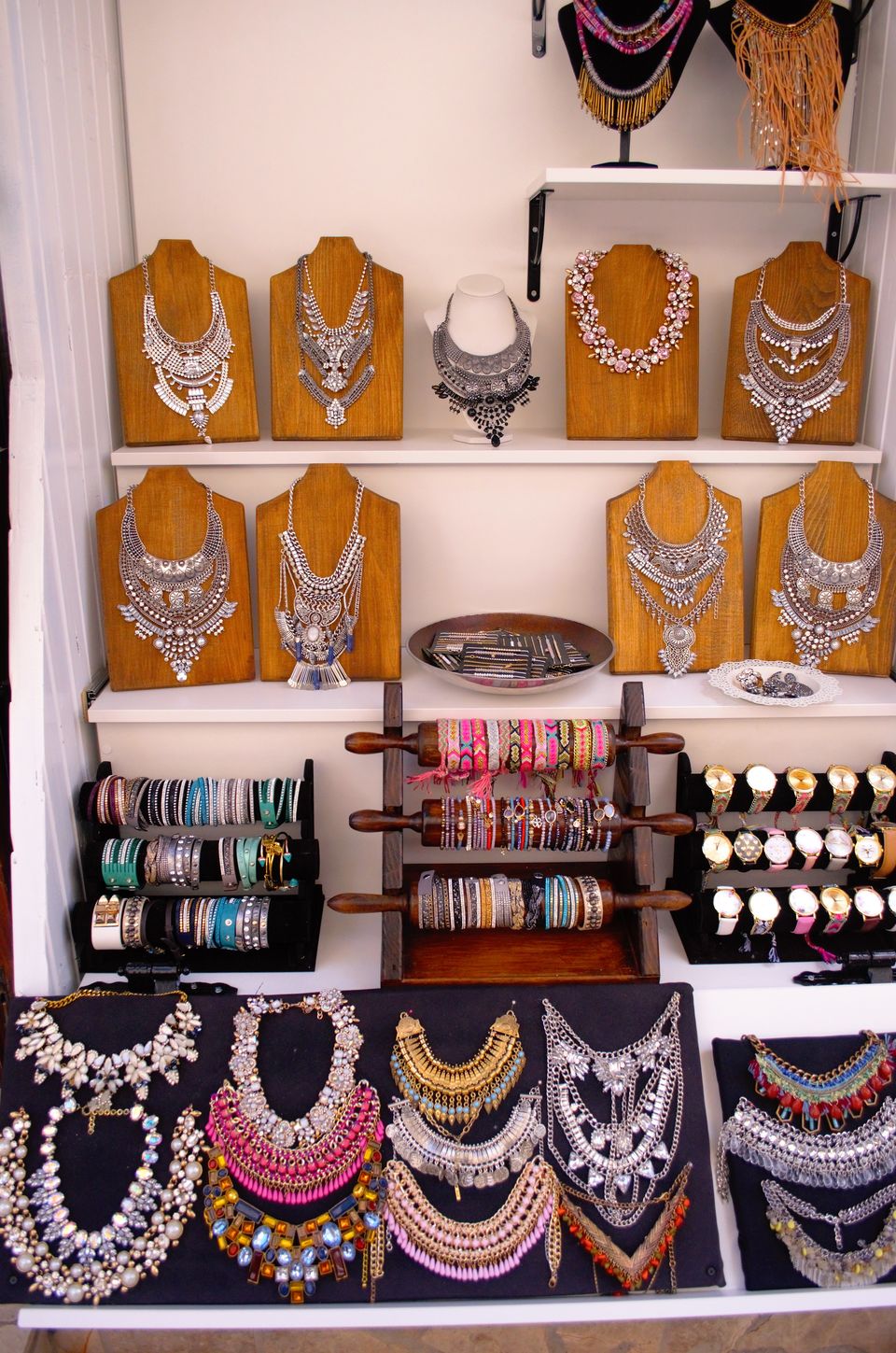 • Beautiful countryside
Mostar might be beautiful but the drive to Mostar is even lovelier! Vast stretches of green grasslands with bright coloured flowers strewn all over. Huge monstrous mountains beckon in the background. The road is as smooth as butter and the views are as sweet as sugar!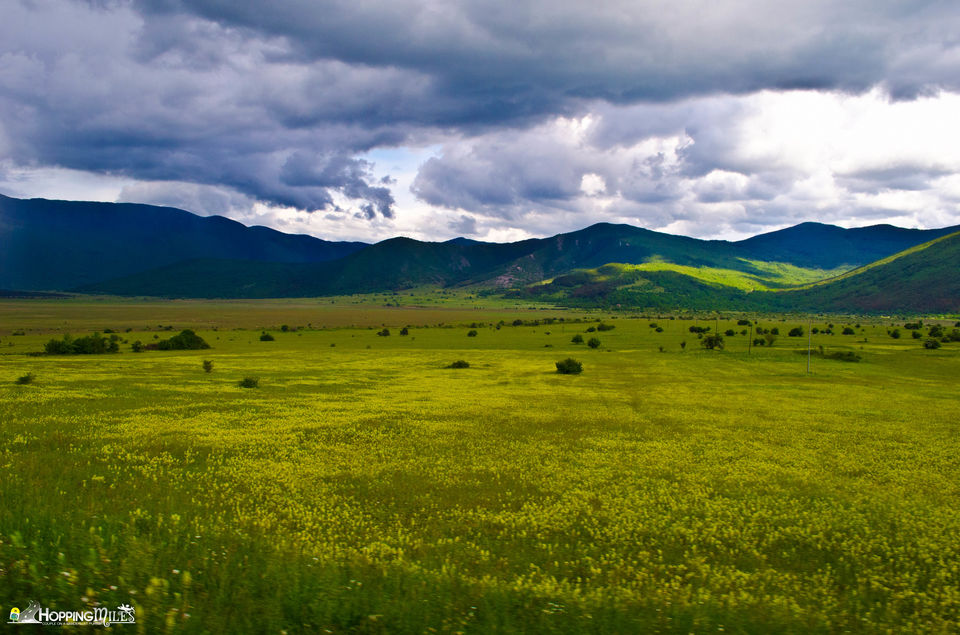 Do's in Mostar:
• Stroll around the old town, watch the divers do their job and venture out for some shopping in Čaršija.
• The prices here aren't too expensive. Having been to other parts of Europe, we were surprised to see good stuff at better prices here and indulged in some shopping nirvana.
• Do NOT expect big brands here. Almost everything in these markets are handmade – either made in Bosnia or imported from Turkey and have traditional significance.
• Walk down the bridge to the banks of River Neretva and feel how cold the water is! Chillyyyyy!
• As mentioned earlier – Do NOT MISS to have traditional Coffee in the džezva.
• Also to be had and enjoyed is the Gelato in the shops beside the bridge. Look out for unique flavours like – Watermelon, Tiger melon, Guava and Kinder Bueno!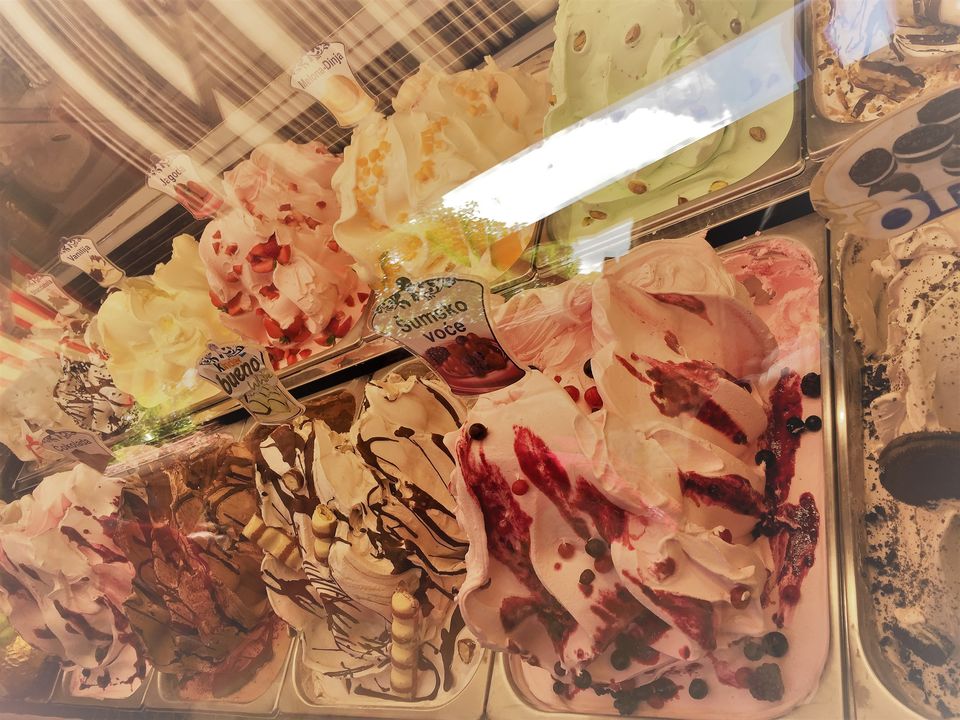 P.S: Beware of beggars – even small kids are left on the roads to beg and often tend to follow you for more if apathy is shown. Also, do not have direct eye contact with them. Some of them stare for a long time and it's scary! Always be on your guard, just like you should be – like how you will be in your own country!
Places to see near Mostar:
• Kravice Waterfalls
Located 40 kms from Mostar, Kravice Waterfalls is a good stop to experience nature first hand. Waterfalls here are around 25 metres high, the waterfalls cascade into a splendid emerald coloured lake. You can swim in the water here unlike in Plitvice Lakes in Croatia.
• Blagag Tekke
Blagag Tekke is situated 12 kms out of Mostar and is one of the holy sites for Bosnians and held in high regard. Perched on the Cliffside with a river flowing underneath – Blagag Tekke is a pretty place.
• Pocitelj
This quaint medivial town is 30 kms from Mostar and I totally was in love with it! Located by road which we take to Mostar with a fierce river water running on one side and a medieval town located on the other – Pocitelj is a pretty town. We bought some freshly picked cherries, strawberries and peaches here and they tasted yumm!!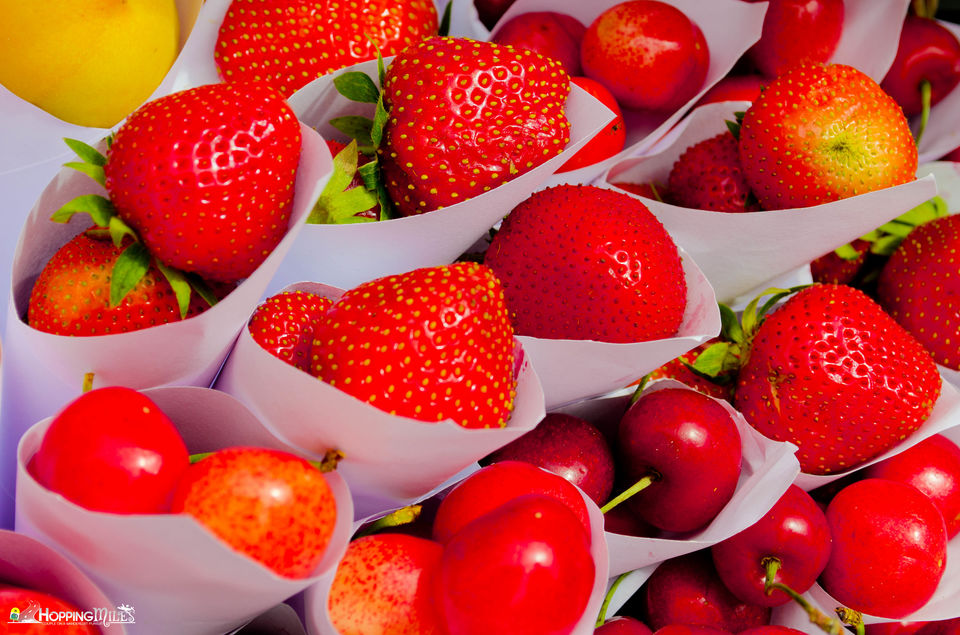 • Sarajevo
Though not very nearby, Sarajevo – the capital city of Bosnia and Herzegovina is a two hour drive from Mostar and is a great destination to relive the history!
How to get to Mostar?
You can visit Mostar as a day trip tour when you visit the nearby Balkan countries like Croatia or Montenegro like we did. Or if you wish to visit Bosnia and Herzegovina from India directly, then take a flight to Sarajevo and drive down to Mostar or if you are in Europe then you could take a short flight ride to Mostar from all major cities!
Flights from Bangalore to Sarajevo via Lufthansa and Croatian Airlines would cost about 52,700 INR. Our travel to Mostar was a part of a bigger Europe trip.
Things to know:
Language: Bosnian, Croatian and Serbian. But English and Italian is spoken and well understood.
Currency: Convertible Mark (1KM = 0.51 Euro / 37 INR). Euro and Croatian Kuna are widely accepted.
Accommodation: Good 3 star hotels/ apartments would cost around 3000 INR per room for a day. Meals are in the range of 6-20 Euros.
How about Visa to Bosnia and Herzegovina?
Indian citizens are supposed to hold a valid Bosnian Visa to enter Bosnia and Herzegovina. If you already are in possession of a valid Schengen Visa, then you can enter Bosnia and Herzegovina and stay up to 15 days.
So, when are you planning your trip to Mostar?