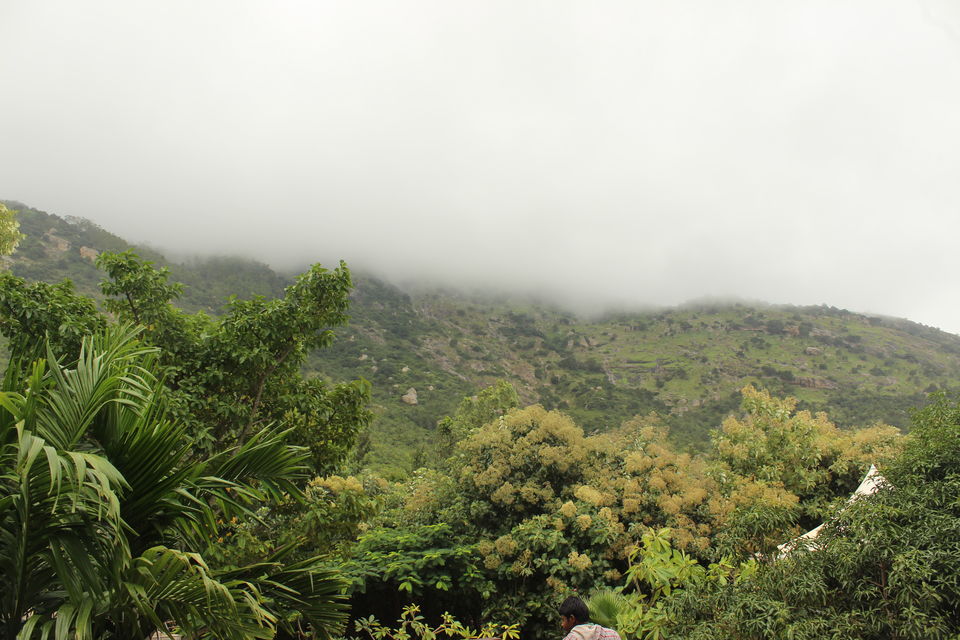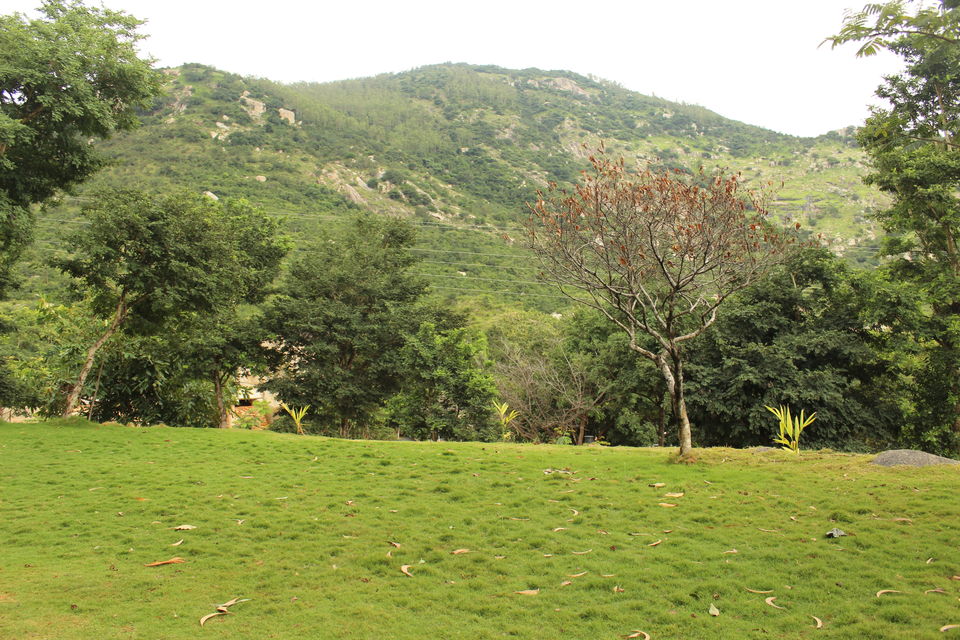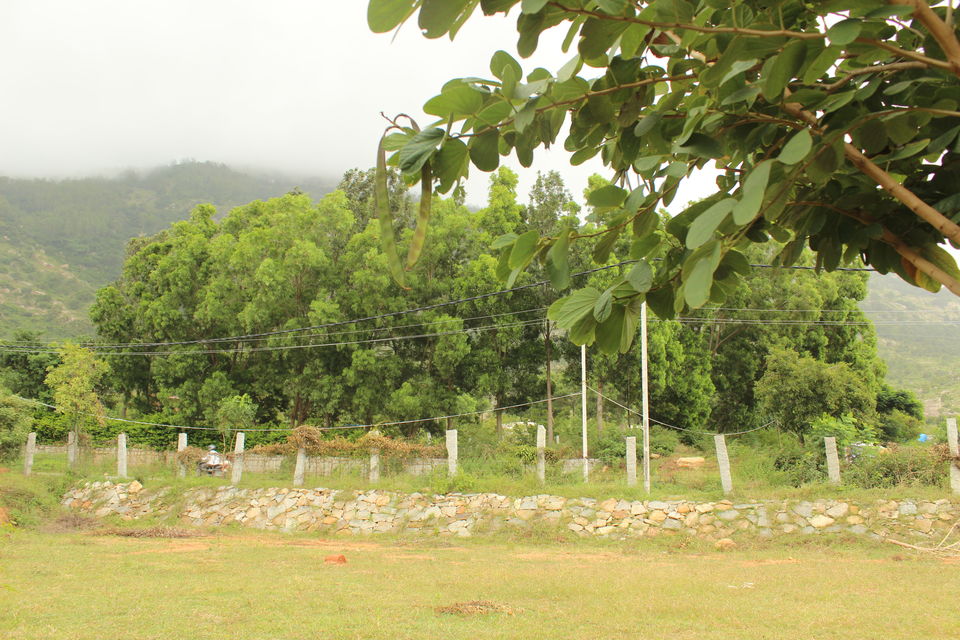 Come here to discover the fun and adventure of this lush green scenic spot. This resort is in Kanakpura Road,Nandi hills and Masangudi. Nandi hills and Kanakpura resorts are more for adventurous and Masangudi is more for the stay. All are alluring in their own way.Not only picturesque view but also luxurious and eco-friendly space. The resort has excellent service. The sales team is very cooperative and they ware helpful in planning the activities. It is a huge resort with a viridescent view, thrilling sports, well-maintained pool ,and friendly staff.
Gateway designed for?
WILD OFFICES -
discover the adventurous potential of your team-mates
FAMILY FUN -
Relax and have fun with your loved ones
JUST GROUPS -
Hangout and unwind with your group
OUTDOOR SCHOOL -
Explore and learn without textbooks
Charge for the fun and experience-
The package filled with fun and adventure starts from 1450 and goes till 1800. Wonderful place to stay in nature. Live in the luxurious cottage or tent in tranquility. Timing for day outing is 9am to 6pm. Day outing package include breakfast,team building activities, rope course challenge,rock climbing zorbing etc. It also offers mouth-watering veg and non-veg buffet. A decent pool to relax and high tea with snacks.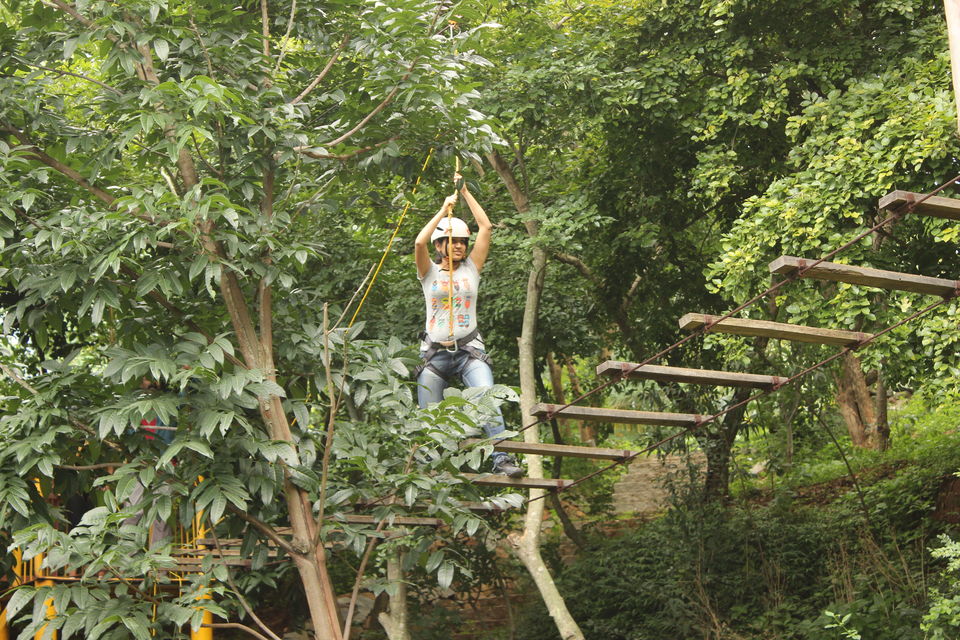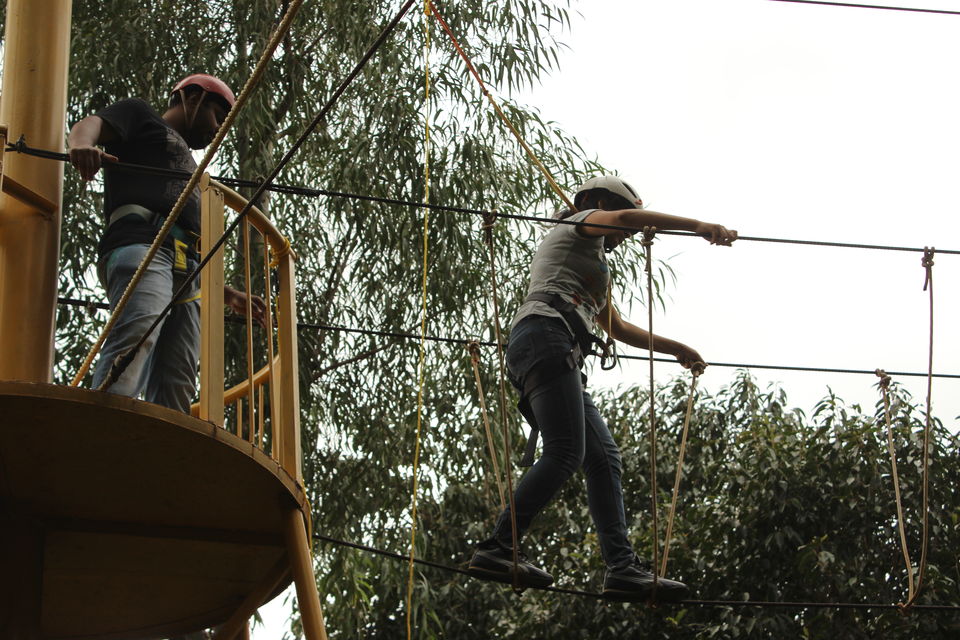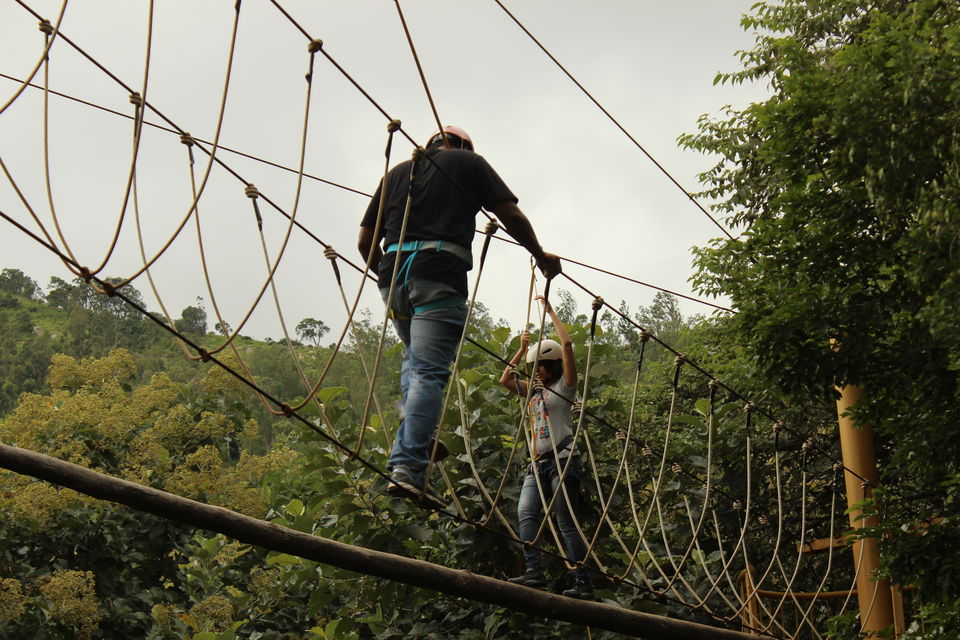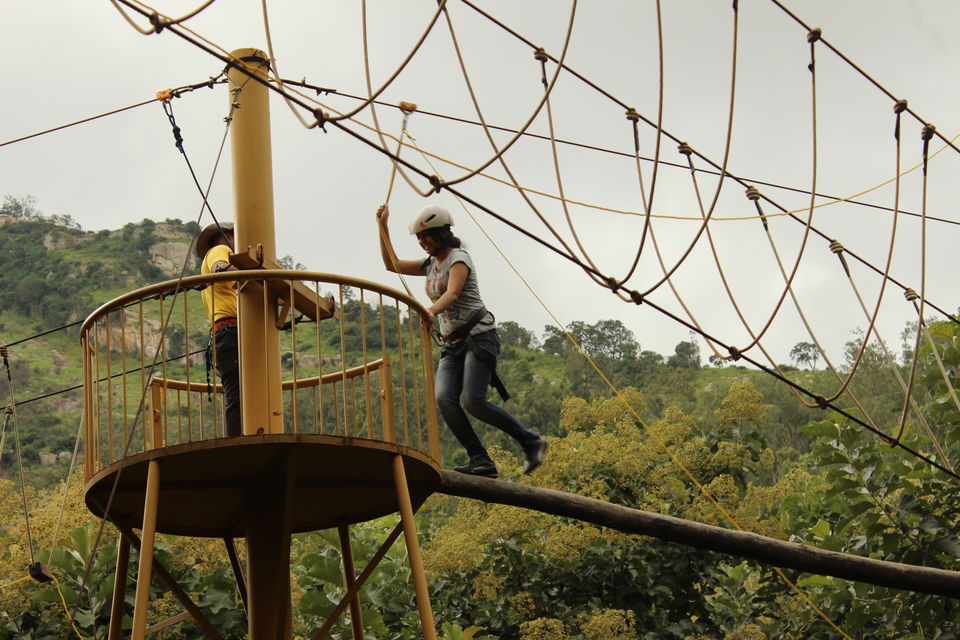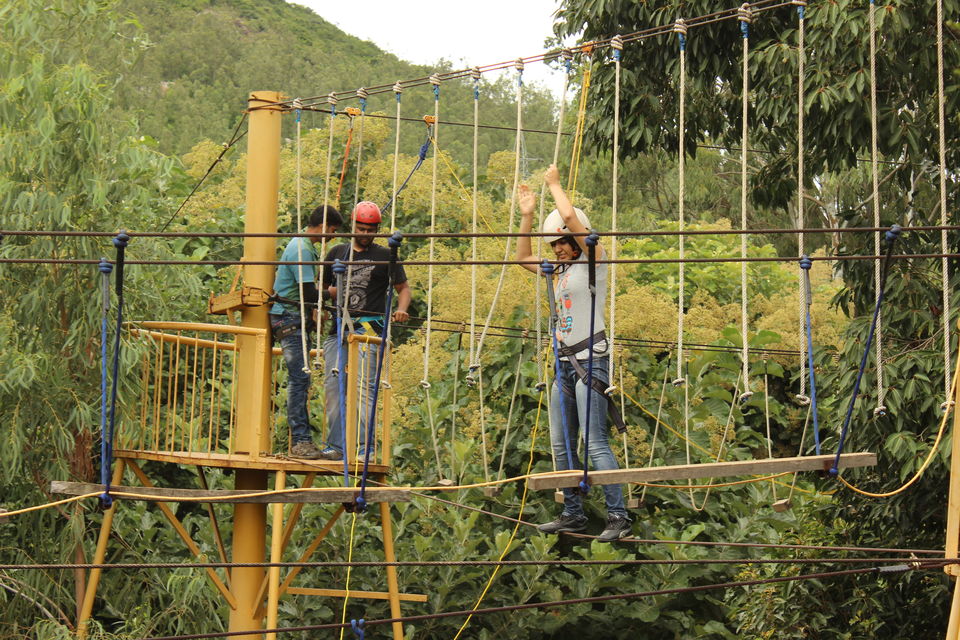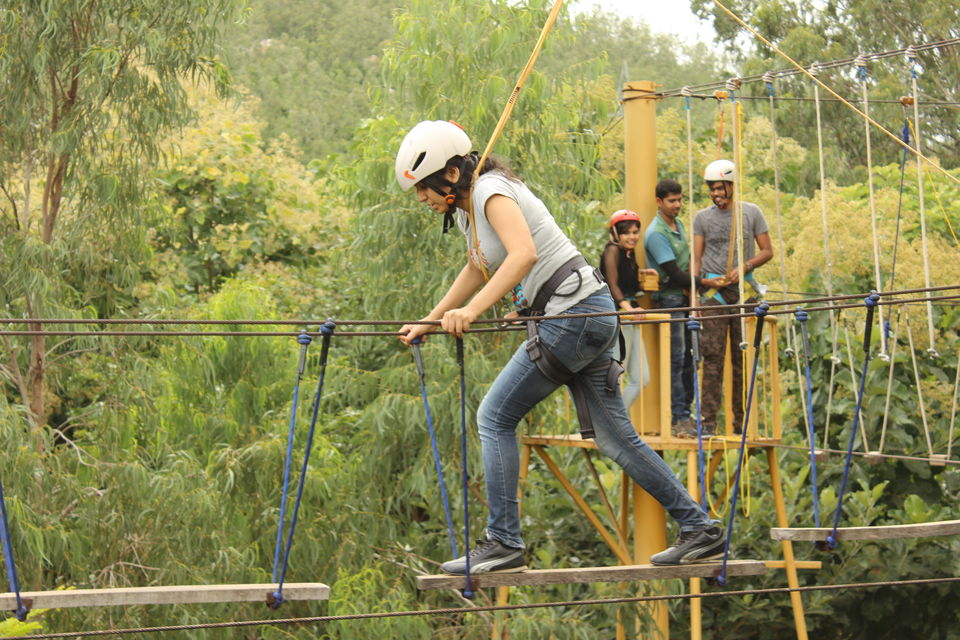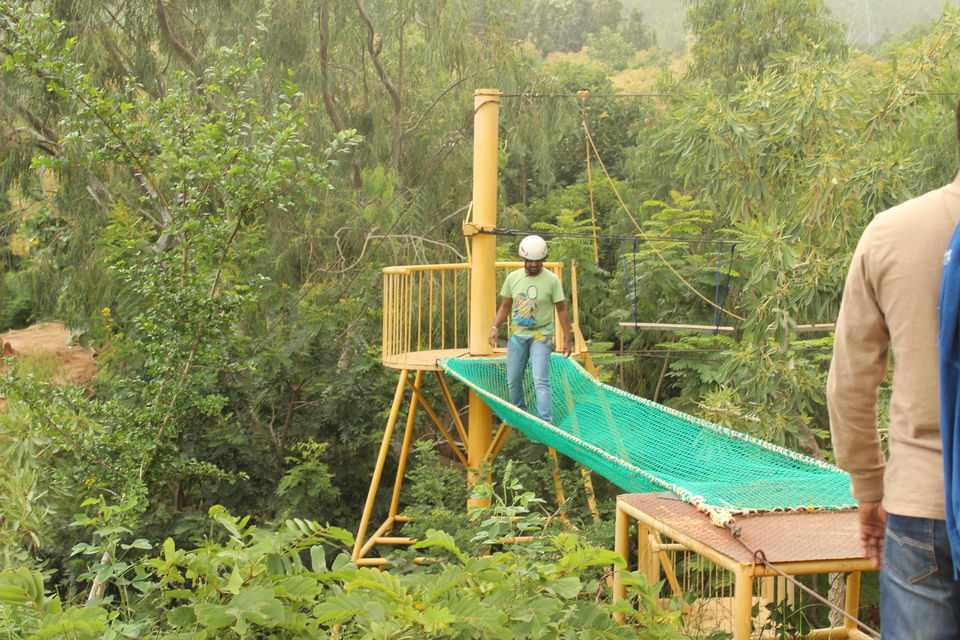 Begin your adventure trip by filling your tummy with yummy breakfast. Ropecourse challenge was a unique activity which you cant find in many other resorts. This activity is the show stealer. It has 7 stages to reach the end.It's a challenge to your physical and mental endurance level.These rope course will is a great opportunity for getting your adrenaline pumping and building team dynamics. But they take all safety measures. The rope course is on little height but don't worry you are in a safe hand. Ample of helpers will be around you to finish the rope course.They have really cool team building activities. After experiencing the thrill you can satisfy your pallet with delicious savors. You can enjoy Tennis,Cricket, Badminton, Volleyball, Throwball, Carrom, etc. They have a good play area for the little ones. At last comes our pool to relax your body. End your exciting day with hi-tea and snacks.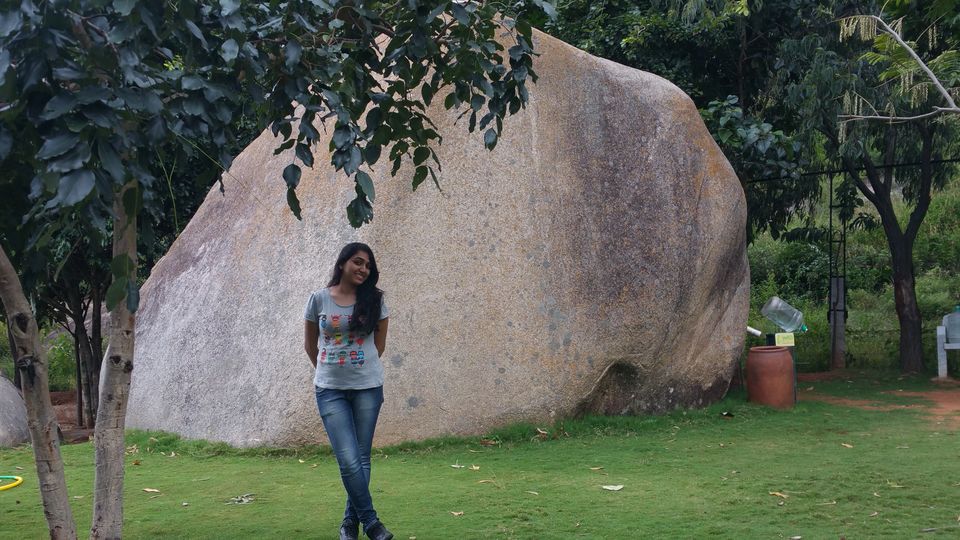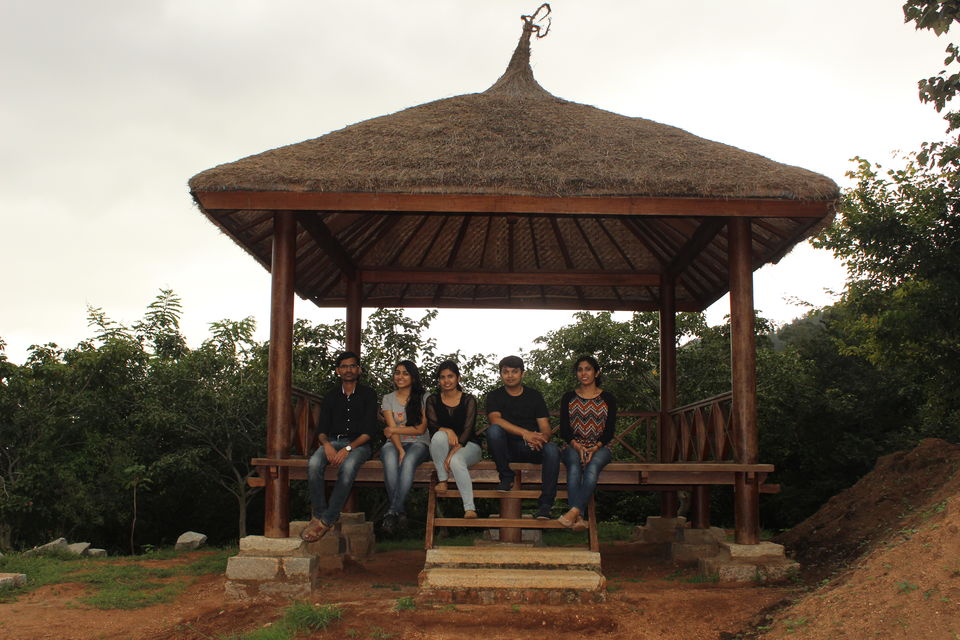 These photos belong to Nandi hills resort. You are going to enjoy the peaceful nature.
How to reach?
Hire or drive a car to reach the resorts.
Nandi hill resort-65 kilometres away from the city of Bangalore
Masangudi resort - it's near Kabini river, 220 kilometres from Bangalore.
Kanakpura resort - it's 57km from bangalore
Tips-
Wear an appropriate dress for the activities.
Be aware of your physical state to do any rope course
Bring nylon clothes for the swimming pool
Don't forget to take pics for your instagram in this beautiful place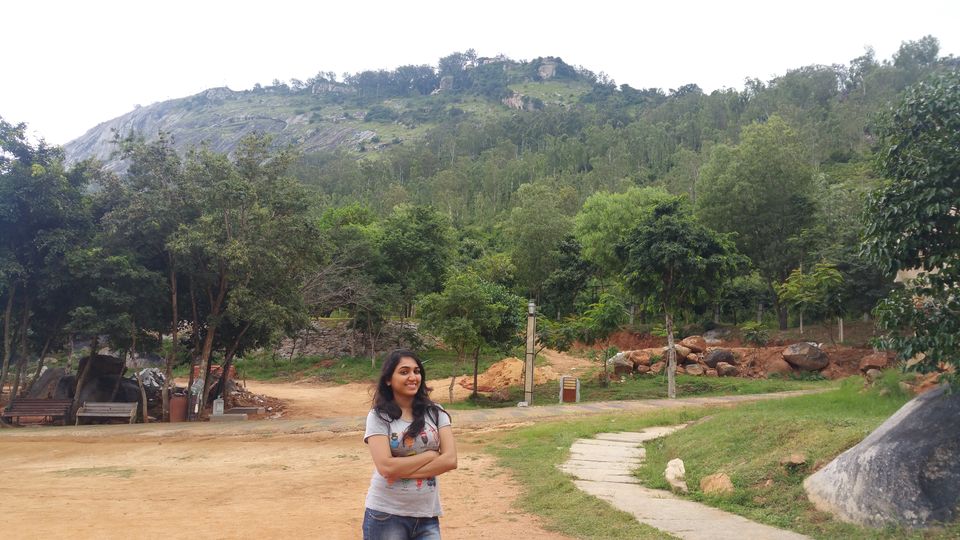 Click here to book the property!
https://www.discoveryvillage.in/