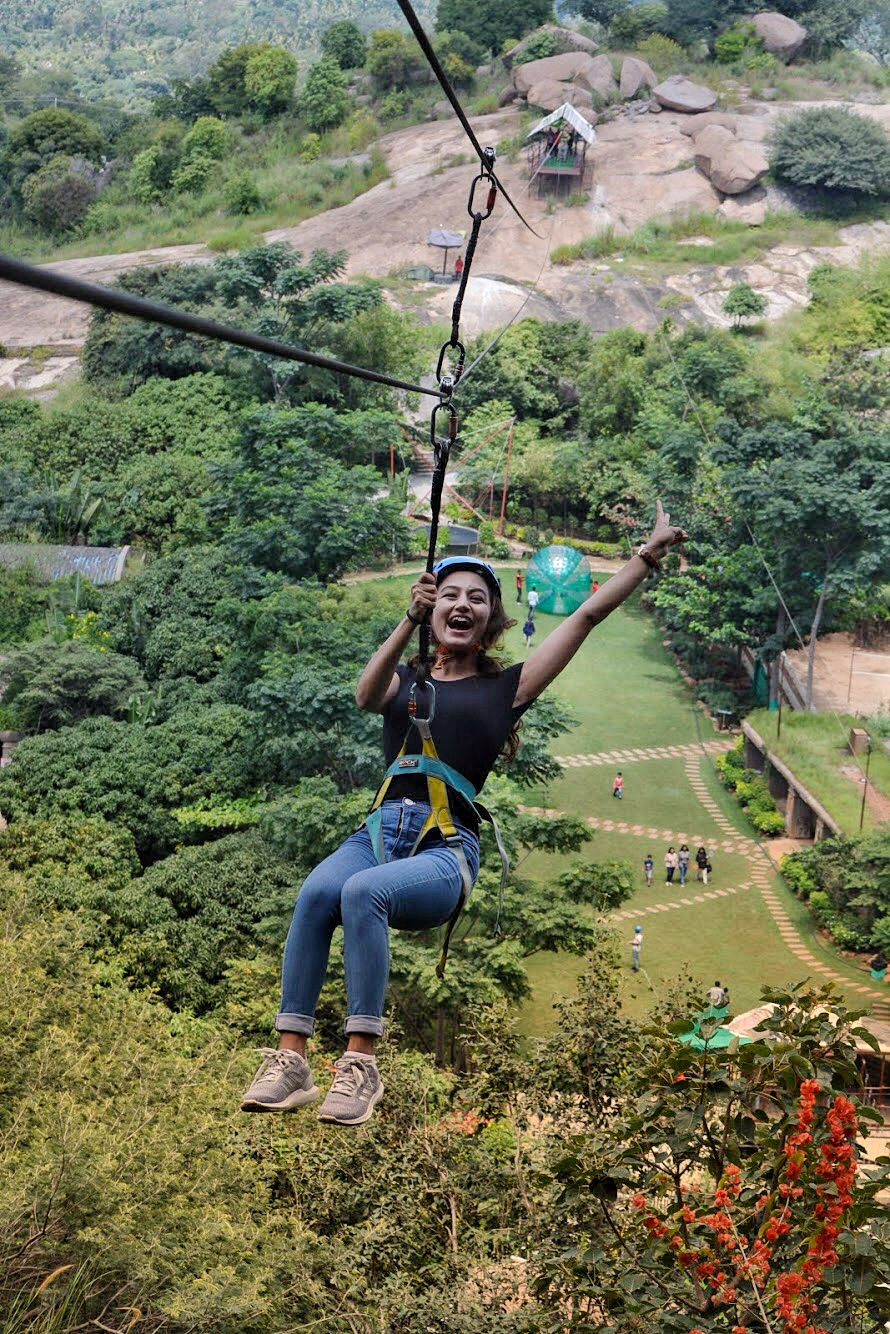 There are so many reasons to why this outing to Shilhaandara Resort meant a lot for me. The most important of all being the fact that my blog (DAY OUT AT GUHANTARA )got acknowledged for the very first time and I got an all expense paid visit to Shilhaandara Resort, Bangalore. Also , I got to break my monotonous schedule . I would always compromise my Sleep in Sundays for a day like this .
1.LOCATION: Shilhaandara Resort is located ,around 55 km away from Bangalore city, in Talika Ramanagara . It took us around 2 hours to reach Shilhaandara Resort which is more than the usual 1 and half hour that it takes ; It was because we got a flat tyre but we had a spare one and it was almost near the end of Nice road. So , I consider ourselves lucky.
2.PATH: The path to Shilhaandara Resort that google map shows as the shortest is really narrow .So i would suggest you to take the other route even if it takes a few minutes extra to reach the place. But if you do so , you would probably miss this beautiful view . (The picture on the right was taken on our way back ).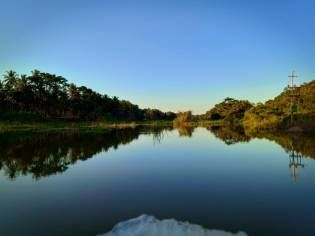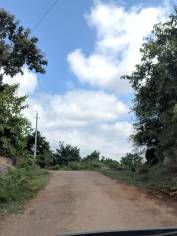 3.SHILHAANDARA RESORT PACKAGE COST: There are 3 different Shilhaandara Resort packages a) Day Out Package b) Full day package c) Hi-Tea and dinner .
The Day Out package with breakfast (the one we took ) will cost you around INR 1200 (Including Tax and Internet handling charge). You can book from their official site (http://shilhaandara.com/packages/) . This Shilhaandara Resort package includes
Indoor games like Table, Carom, Chess, Dart, and usage of swimming pool , Rain dance for 30 minutes.\
Outdoor games like volleyball, cricket, cycling, tug of war, Bow & Arrow etc.
The following activities are available at an additional cost.
Quad bike - Rs. 200 (4laps only)
Billiards - Rs .100
Paint ball - Rs. 200
Rope course - Rs. 50 (each game)
Zorbing ball - Rs. 200
Gear bicycles - Rs. 200
Bungy trampoline - Rs. 150
Zipline-Rs 400
I personally felt that Zorbing ball , gear bicycles , and paint ball were a bit overpriced. Paintball was expensive because it's not an actual paintball . Just target practice.
4.THE POOL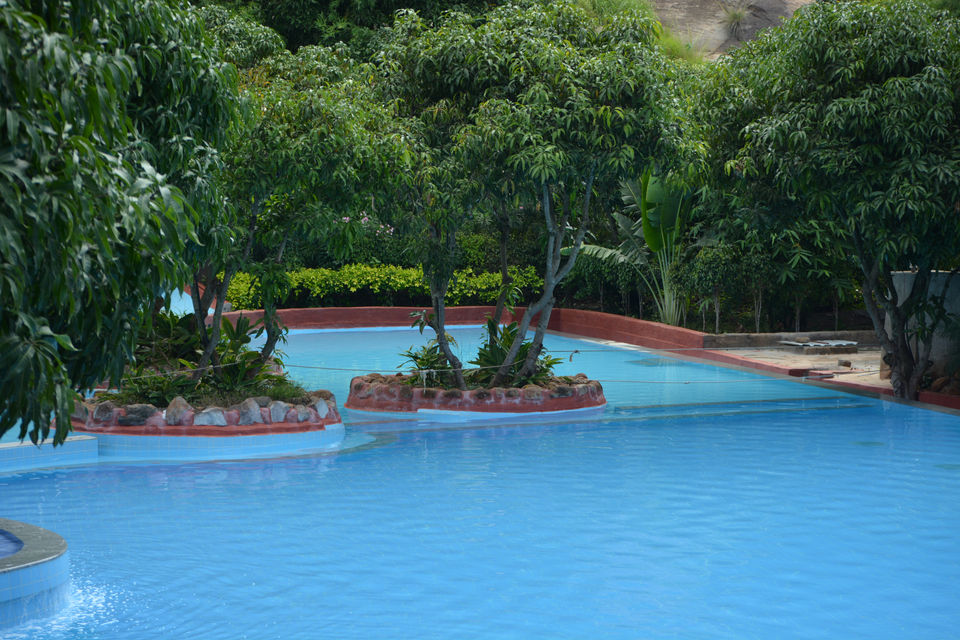 The pool was really empty when we reached there . My major concern was that it was full of chlorine . You could know it from the smell . And also after the breakfast was over , it was so crammed , one could barely swim. P.S: If you plan to swim there , don't forget your swimsuit.
5.ZIPLINE: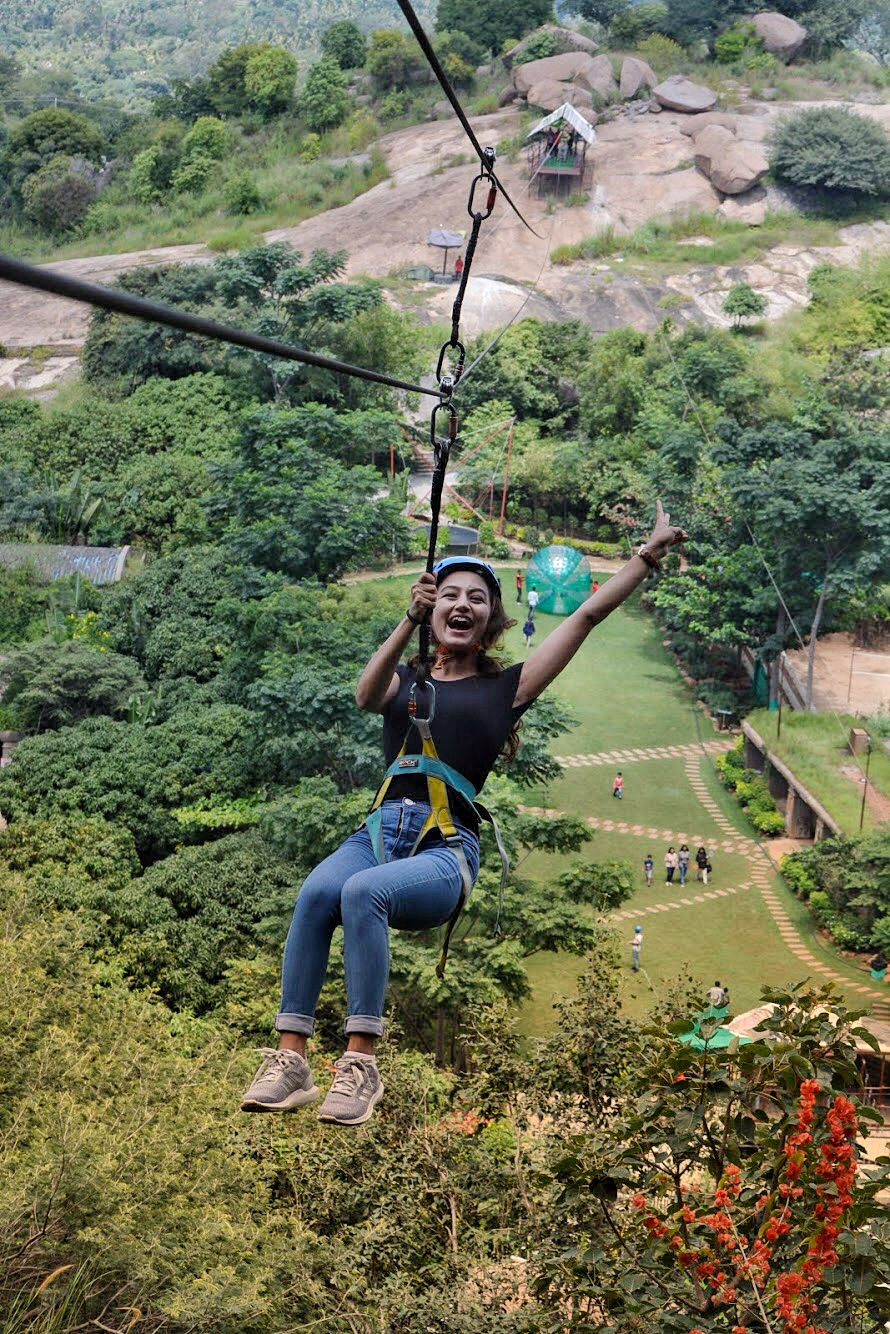 This zip line is 250 m in length ,100 ft high and is considered to be one of the longest zip line in Karnataka. Although it lasted few seconds , it was one the best few seconds ever.
6.ROPE ACTIVITIES
This activity is a test of your strength, core and balance. It seemed easy at first but trust me , it isn't.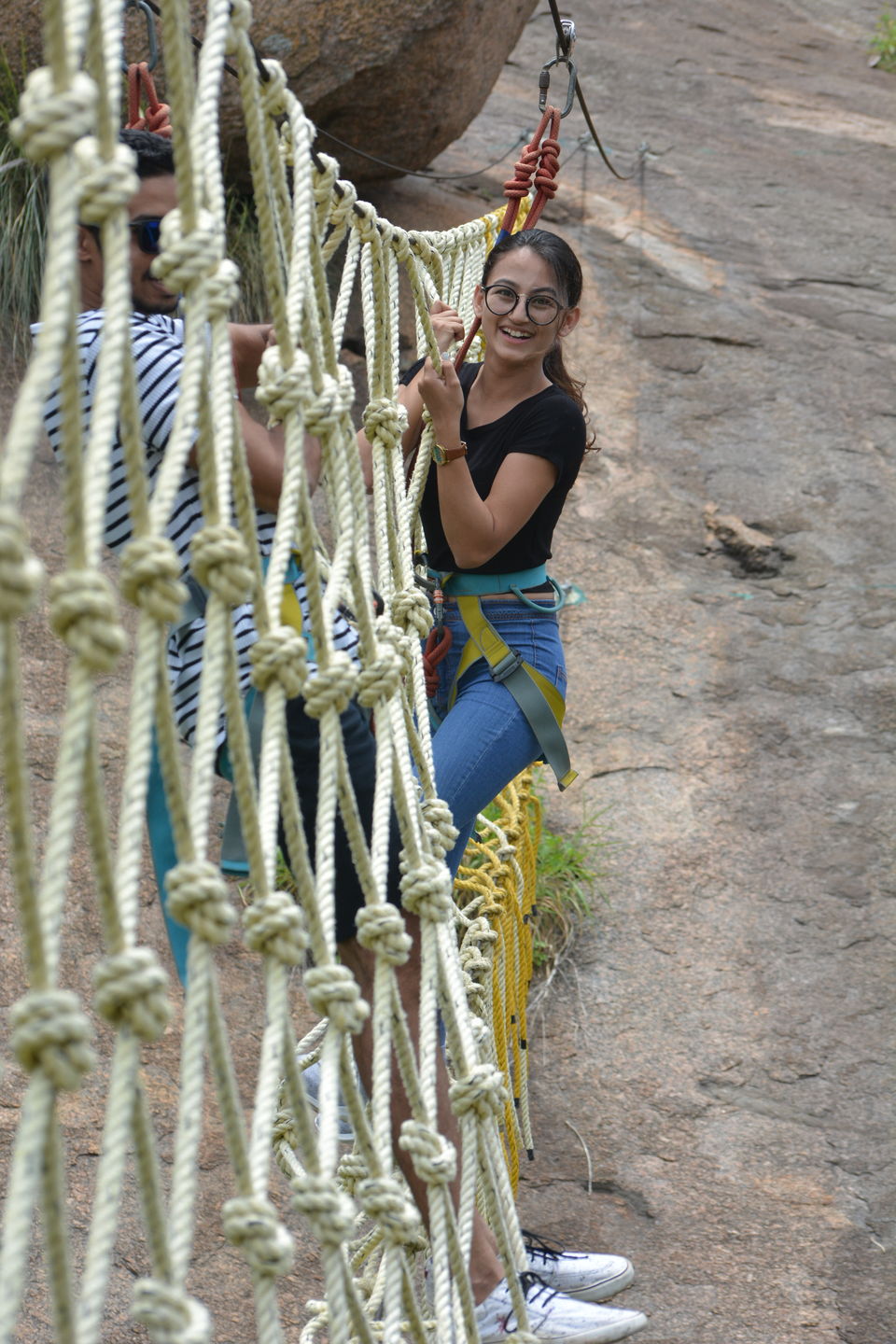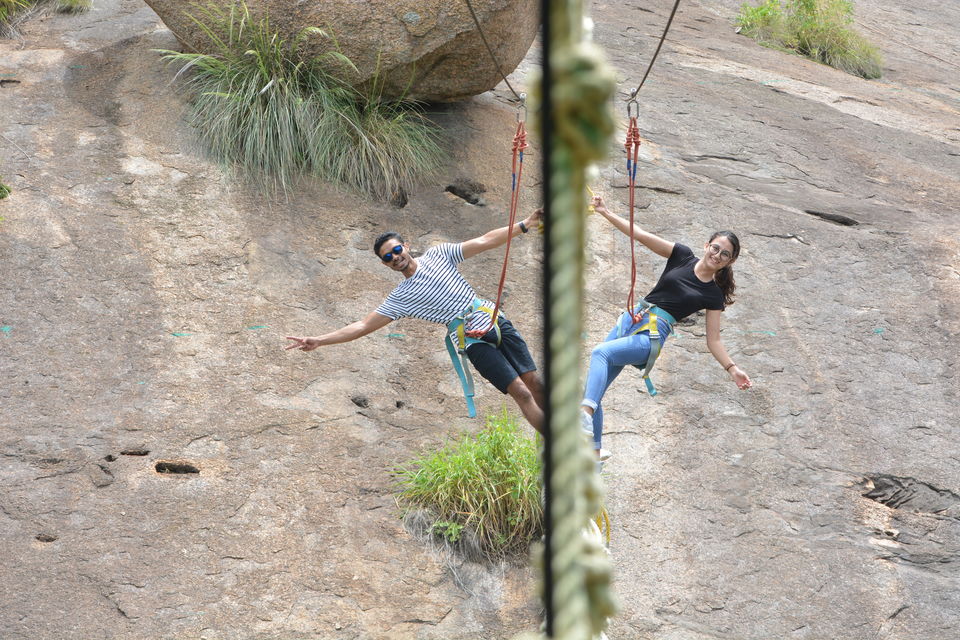 This rope course is all about your upper body strength . It took us around 5 minutes to reach the end and come back again . That 5 minutes felt really long.( Well , I didn't time my rope course but have a video of the entire journey. That's how I came to know).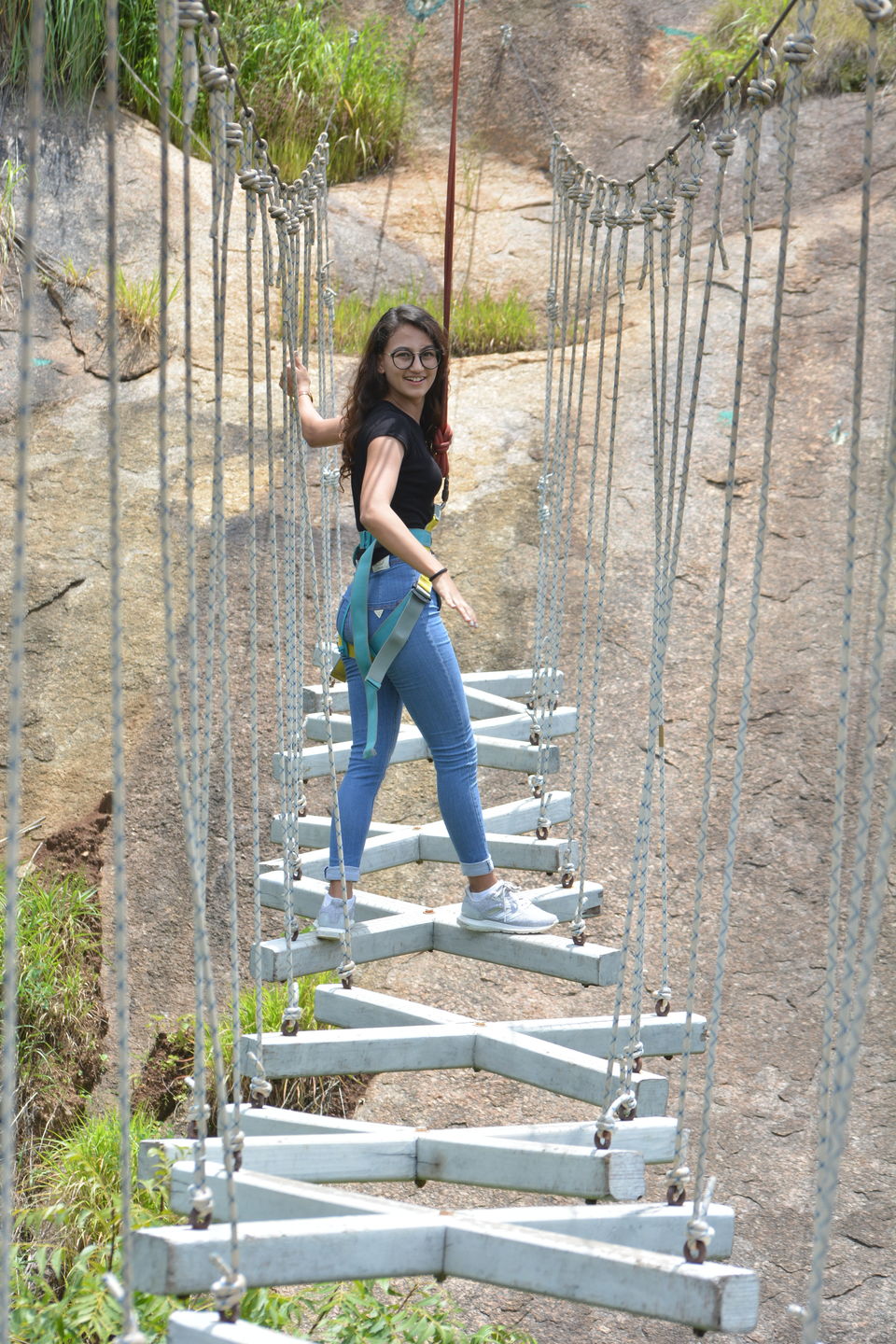 This course was all about the balance and if you've got those daddy long legs, you are at an advantage . Unfortunately , that wasn't the case for me.
7.QUAD BIKE
The Quad bike track was a bit more difficult than what it was in Guhantara . I wasn't sure if I would be able to do it .I was getting really anxious .And to top that ,a friend of mine fell from the bike . She panicked and accelerated instead of applying the brakes.But thank god , nothing happened to her . Then the person in charge decided it would be better to tag along with me rather than letting me ride on my own. And THAT my dear friends, was the best thing that could have happened.He was a professional and that ATV ride was a real Adrenaline Rush . That's when i realized Speed does Thrill.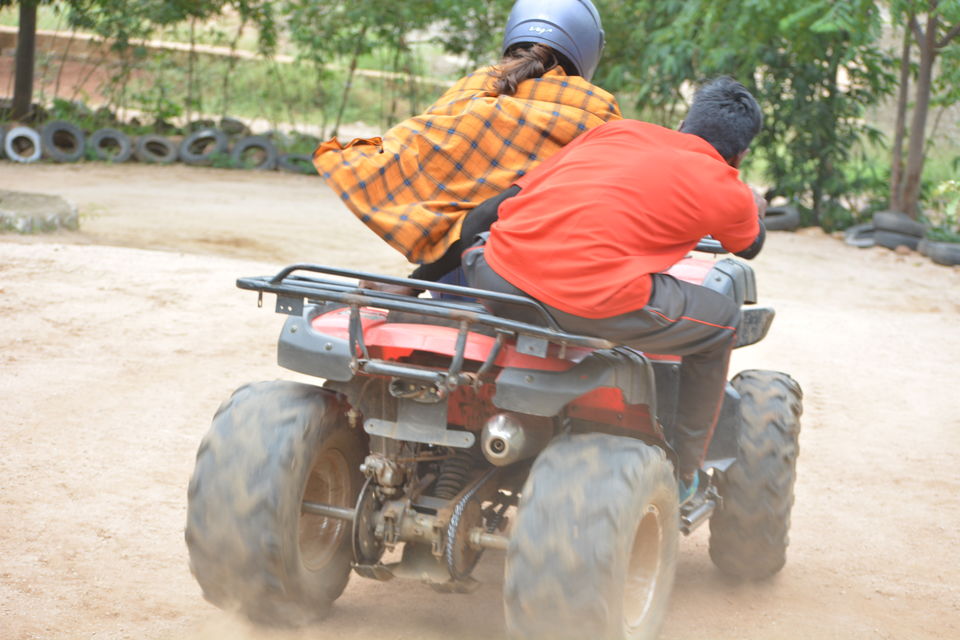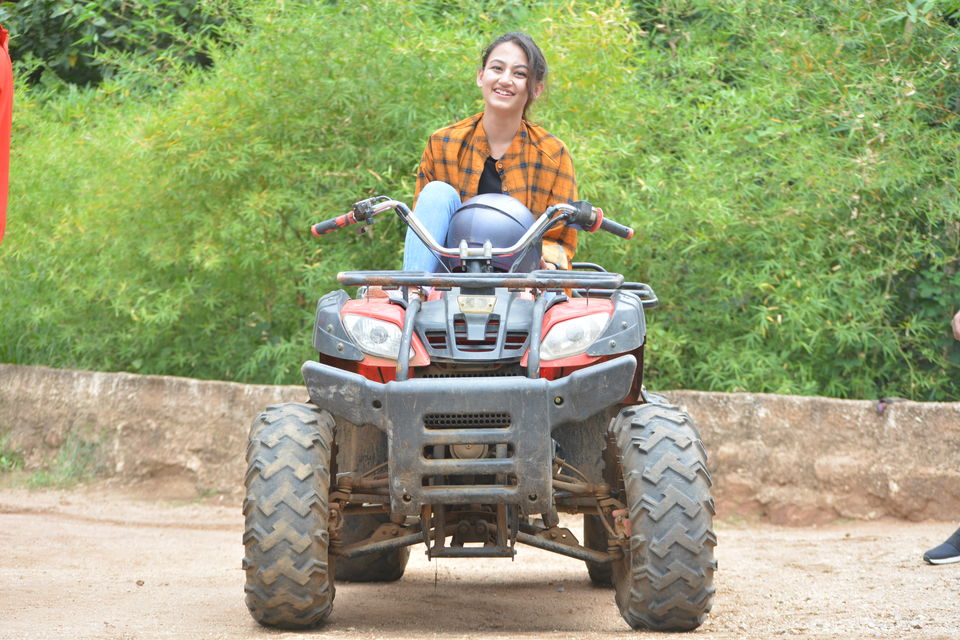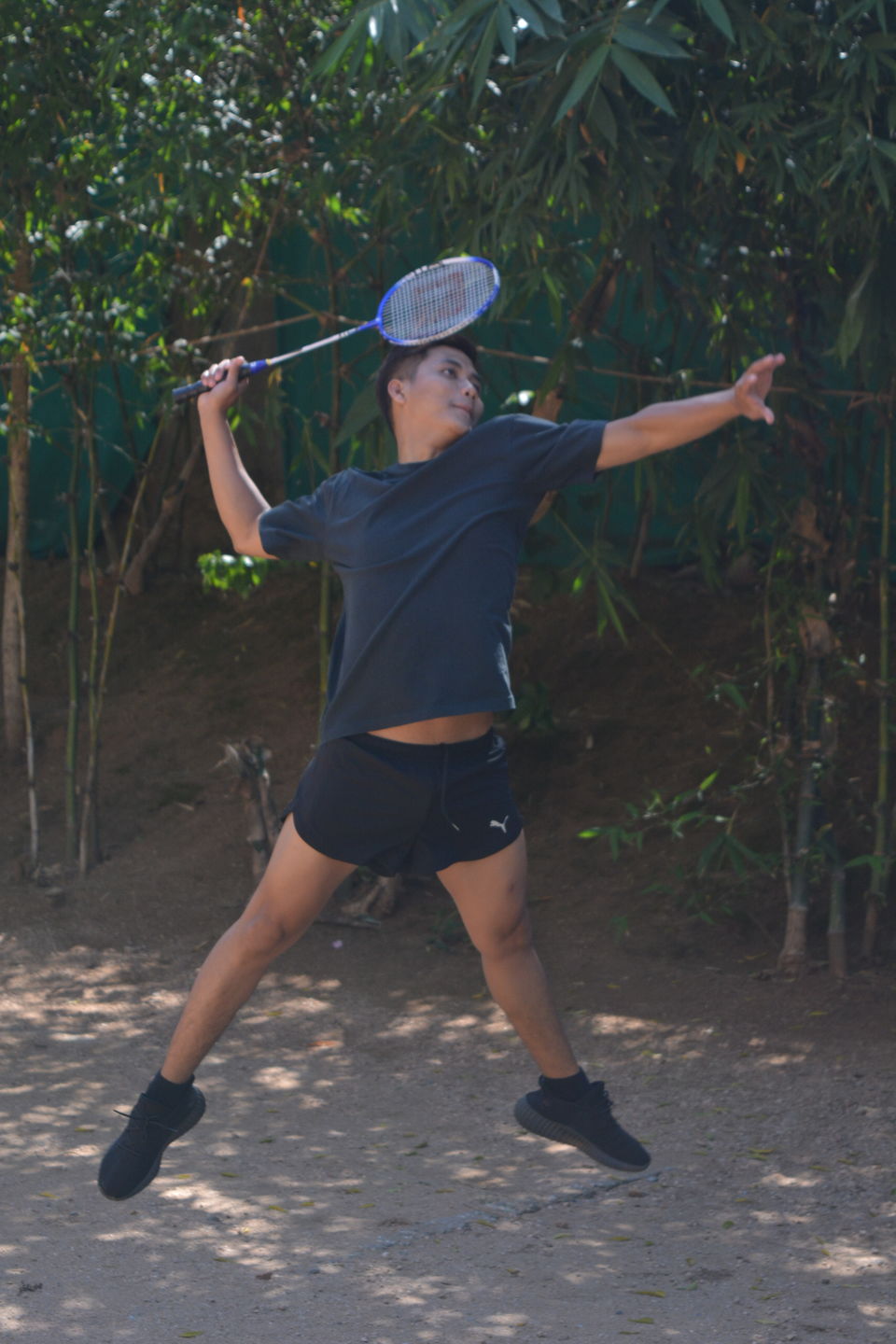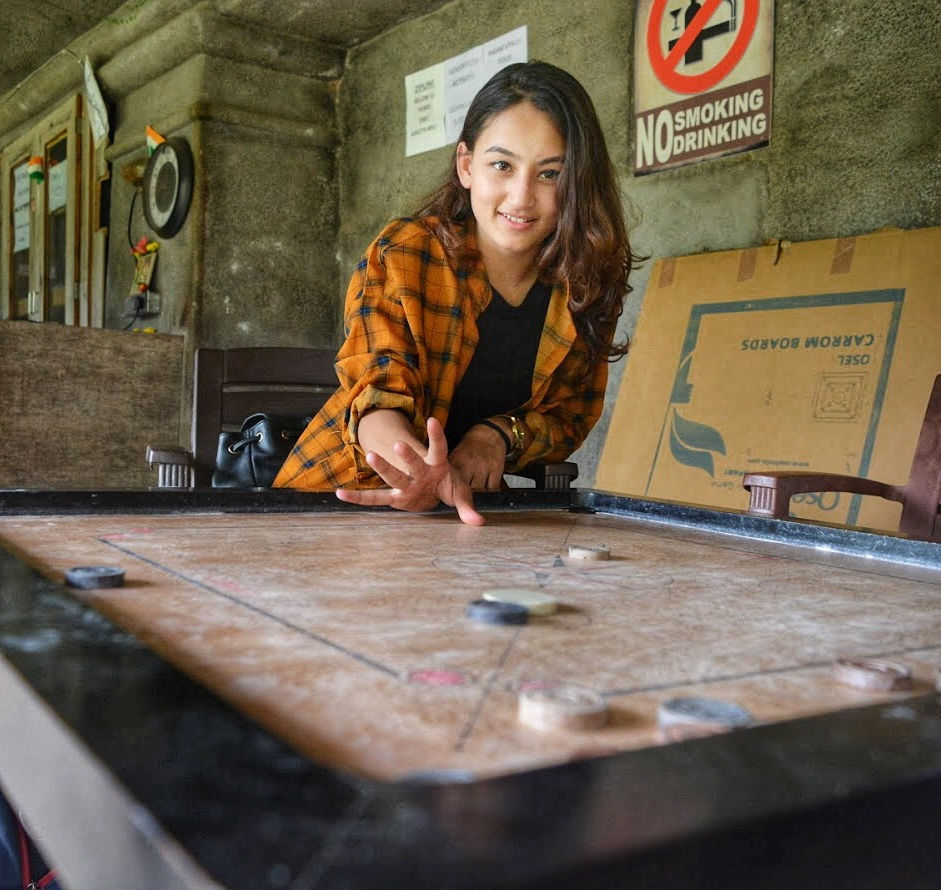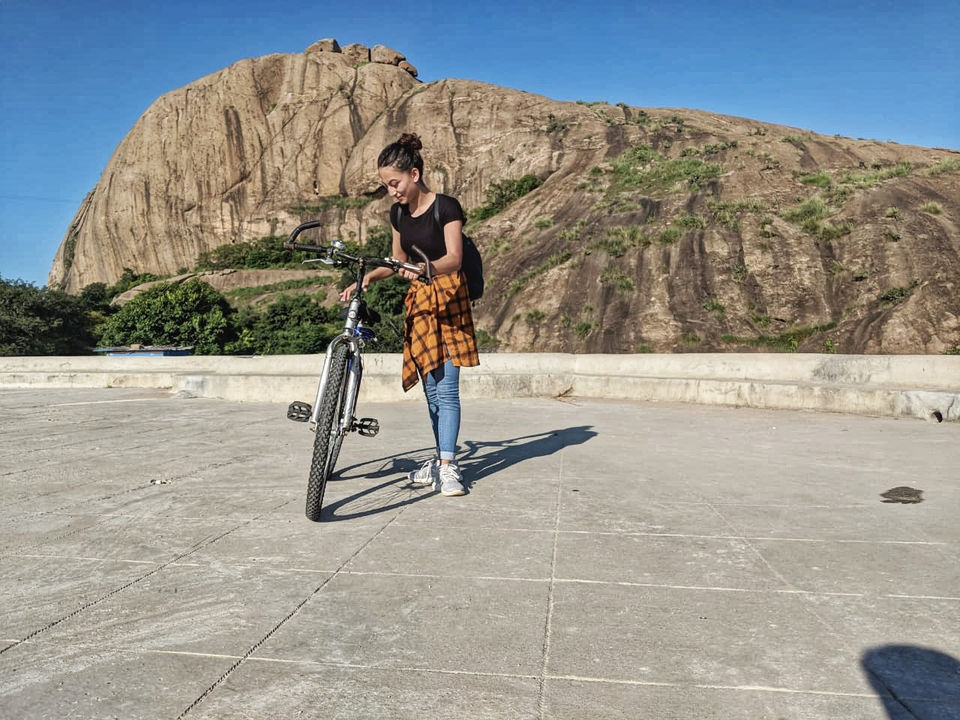 9.FOOD
During lunch timings (1:00-2:30 pm) at Shilhaandara Resort, a buffet was spread out that had every Indian food you could imagine .Nan, Rice, Biryani, Roti , Mutton,Chicken,Paneer . You name it , they have it . And it tastes really good. I wish I had put efforts to make the plate look more appealing in order to do justice for the taste . But i was too hungry after all the activities at Shilhaandara Resort.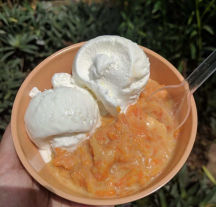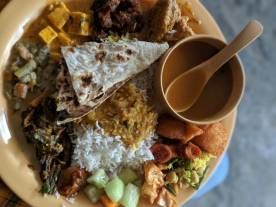 SUGGESTIONS FOR SHILHAANDARA RESORT BOOKING:
If possible visit Shilhaandara Resort during weekdays cause it's very crowded during the weekends plus Shilhaandara Resort is cheaper during weekdays.
Do not forget your sunscreen.
If you plan to use the pool at Shilhaandara Resort, wear swimming caps to avoid hair damage.
Decide all the games you would like to play at Shilhaandara Resort and buy the tickets at once to avoid standing in the queue again and again.
Also a big shout out to all my friends for being so supportive and also to the man behind the camera . I love you all xoxo.