My Miami experience has been something of a dream come true for me. The beauty, culture, food, and nightlife of this city have given it many names. One of those is Little Cuba. Everywhere I went the Latin music rang through the city like a heart beat. The locals being one of the happiest people I have ever met, dancing, singing and just starting conversations with people like they were family.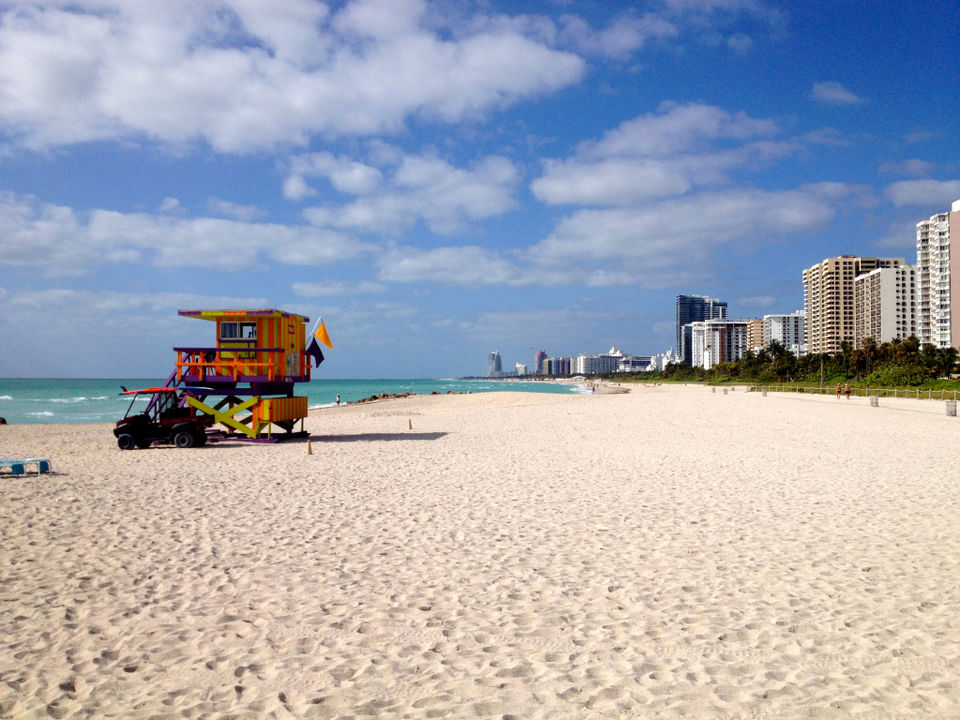 Our stay all began checking in at The Palms Hotel & Spa. We booked our stay through Expedia, and got a crazy good deal. Before we got here I didn't expect how nice our stay was going to be. The restaurant, and lounge was relaxing with great food and drinks. However with this place being such a high-end hotel the drinks and food ended up being costly. I would highly recommend going out to eat and drink if you can. The hotel has a local garden that they use in their drinks and dishes. A lot of the fish was freshly caught and purchased within a day.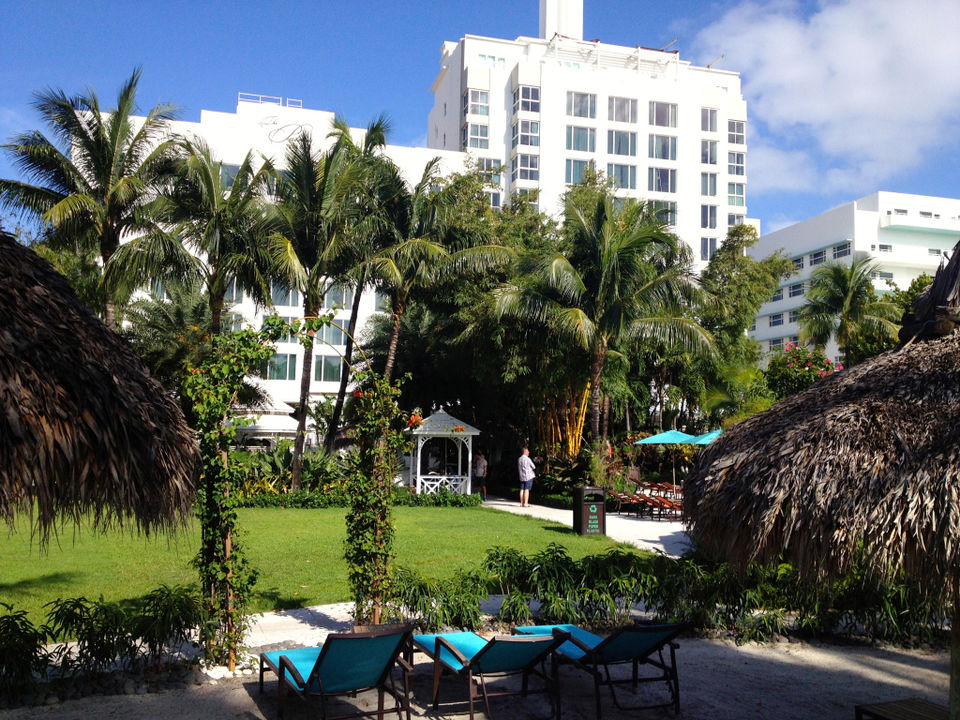 The Hotel has direct access to the beach that means no walking across the street. Just use your key card that was given for your room to open the gate. The hotel also has a hut on the beach that serves food and drinks with no extra cost. They also have free towel service so no need to bring your own. The Hotel has chairs and umbrellas on the beach set up for guests. The hotel also has a pool in case you don't want to be bothered by the crowd on the beach or just want a shady private spot to relax.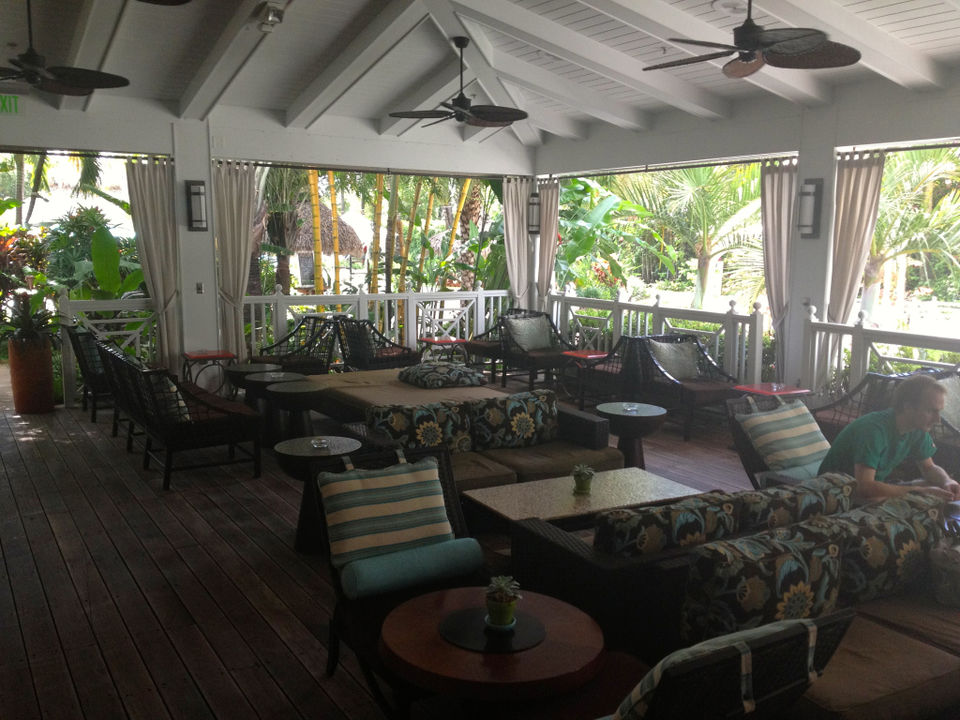 We traveled to Miami for one major reason and that was to see the Miami Heat basketball team. People that know me very well know that LeBron James has been my favorite player since he was drafted in the league. This trip was going to be two firsts for me, I would get to see my favorite player plus see my first NBA game. We ended up watching Game 1 & 2 of the first round of the Heat vs. Bucks during the 2013 playoffs.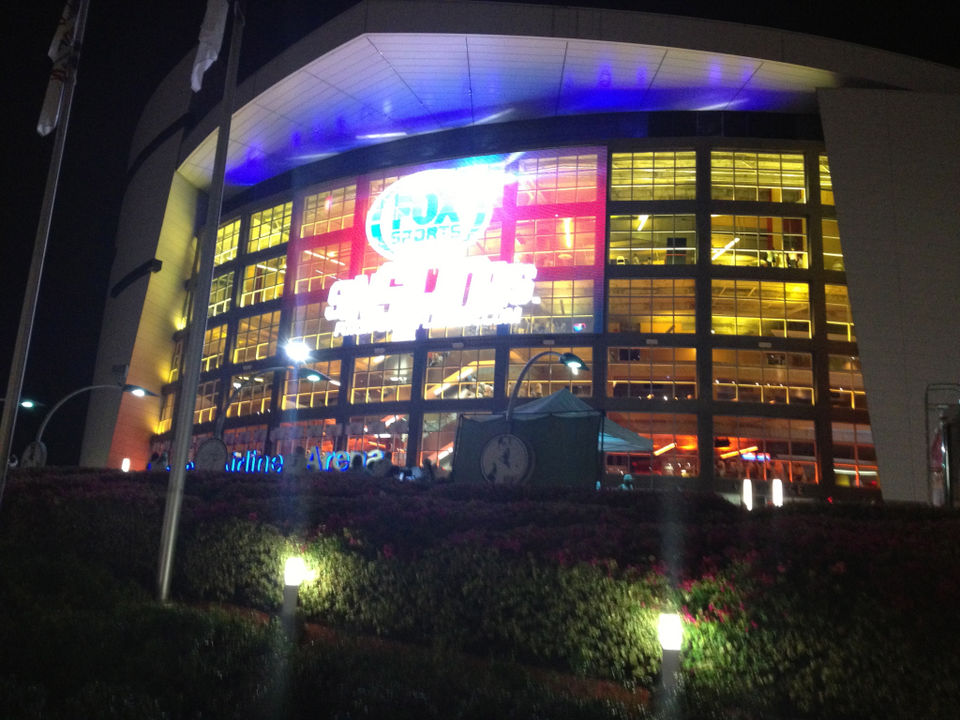 If your travels take you into Miami between November – June I would highly recommend checking out the Miami Heat play. The NBA has been by far the most entertaining live sporting event I have ever been a part of. All other leagues have tried to copy what they have but with very little success. Different games during the season will also increase or decrease the atmosphere depending on the teams, and/or if its an regular or playoff game. I went during the playoffs when the Heat played a very weak Bucks team and I was still very entertained.
After games most fans will find their way to Miami Beach for a party if their team won, or just to forget the loss. Miami Beach has a great selection Dance clubs, live music, Latin club, and Bars/lounges. I never had time to check them all out but just a couple lounges. The one night after game two I ended up walking into a beach party organized by a local dance club. I happened to meet other Canadians that night and had a great time.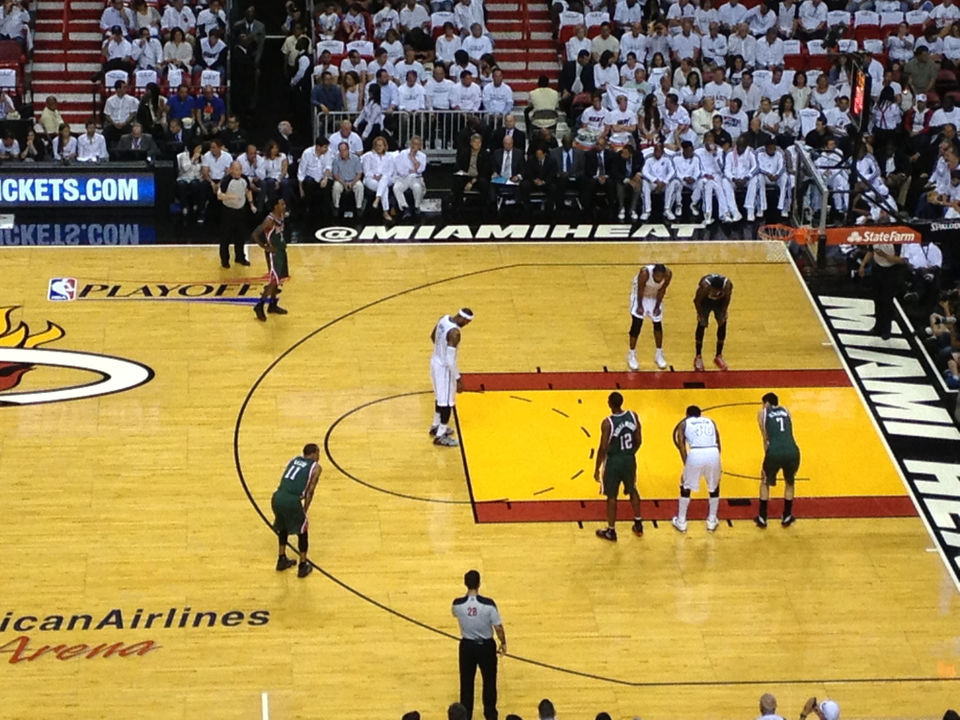 If your in Miami look at booking an everglades tour. The boat rides last about an hour plus they educate you on the tribes that used to live in the area, as well of the animals. We heard about "Everglades Safari Park" from a few travelers it was the best place to visit if you wanted to explore the everglades. It was very simple to get there from any location your hotel maybe. You can go to a few tourist information spots scattered all over the city that sell them or buy tickets online.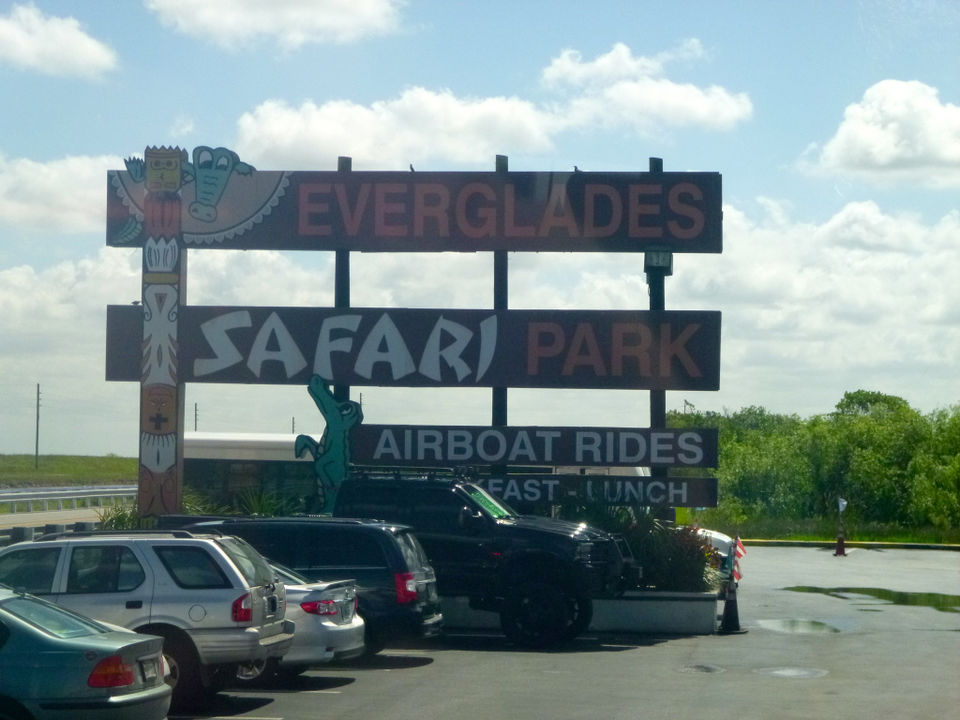 The tickets cost about $40 at the time when we went back in 2012. The cost includes a bus that picks you up from your hotel drops you off back at your place. Also includes the cost for the boat ride also exploring the grounds, which feels like a small zoo full of different types of species of animals you can find in the everglades. For an additional $5 you can get a picture of your self holding a baby alligator. The money is then donated to help preserve the everglades.
I have heard stories of alligator meat tasting like chicken. However I got to admit it doesn't taste at all like chicken. In fact it has the texture sort of of like chicken with a fresh water fishy taste to it. I got the chance to try this out for my self after taking the everglades tour. Not only can you try Alligator but also you have the chance to try frog legs and catfish. I have tried catfish in the past so I didn't need to try it, but frog legs I didn't get to try. You can say I didn't have the stomach to try them just on the look of them alone. I did speak with a couple from California that said they taste like chicken. I still don't know if that's what the taste like but it seems like everything tastes like chicken.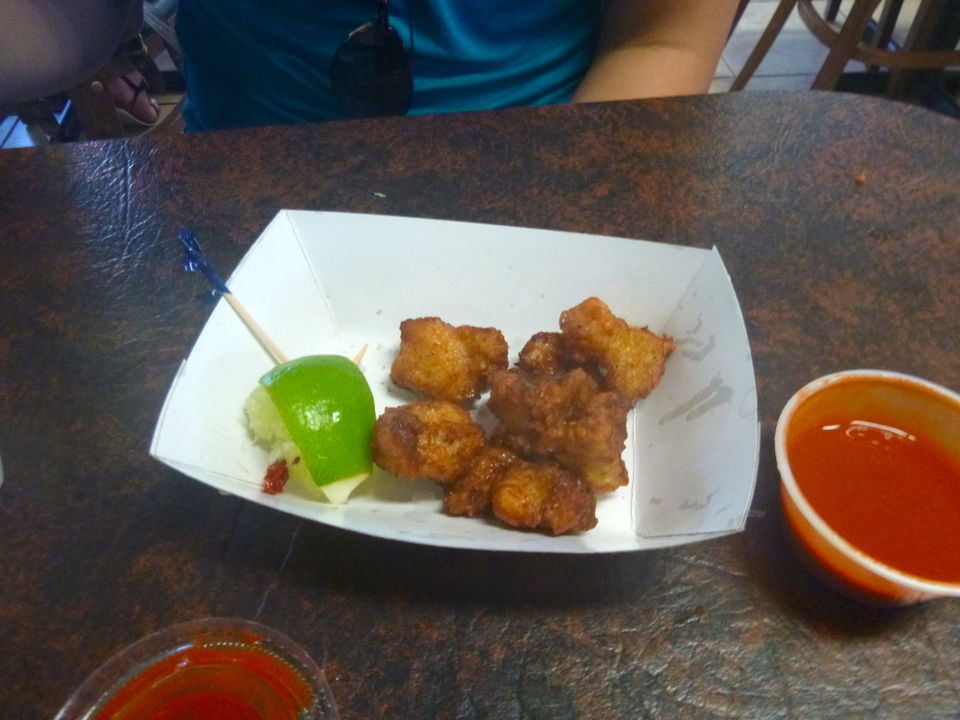 Miami has a lot of diversity of restaurants that serve American, southern soul food, Cuban, and other Latin food. It was once known for Cuban food at one time but things have been changing with people from all over the world bring new and exciting ideas. A couple of the following places have been the ones that stick out in my mind the most.
"11th street dinner" was a place I saw on the food network. It was said on the show (Diners, Drive-ins and Dives) they have the best milksops in town so I had to step in and give it a try. So for dinner I was craving fried chicken with mac & cheese and corn on the cob with a side of a milkshake of course. First things first this was the best dinner I had in Miami and one of my top 5 meals in my travels. I would highly recommend this restaurant to anyone looking for comfort food.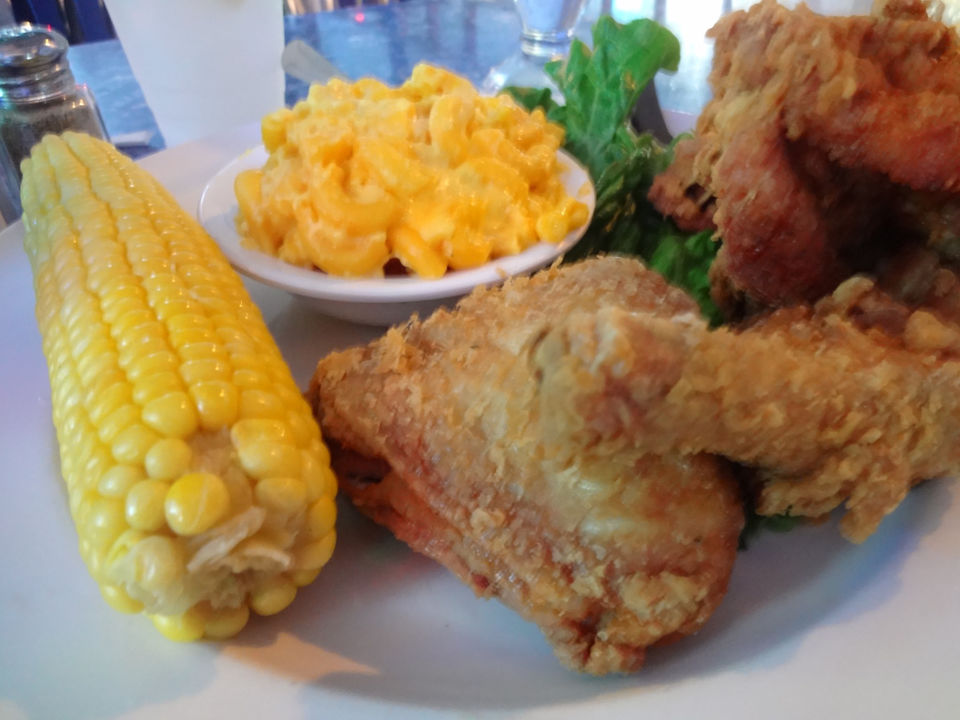 If you're looking for authentic Cuban food check out "Havana 1957 Cuban Cuisine" on Espanola Way on Miami Beach. This was the first time I have ever had Cuban food. I got to admit the experience of sitting on the patio with my Mojito listening to live music on the street made me feel like I was in a different country completely. For dinner I ended up ordering "The Havana 1957 Specialty" it came with roasted chicken in a Cuban gravy, served with white rice, black beans, salad, and sweet plantains. I haven't been to Cuba yet to compare but it was really good. It tasted liked a traditional home cooked dinner like I was invited into someone's home. I would recommend this place to anyone who's looking for an authentic Cuban home cooked meal.
Conclusion: If your looking at visiting a warm coastal city but want to stay in the U.S. I would highly recommend this city. The locals happened to be the happiest people I have ever met in my travels. They loved to start conversations and try to get to know you and where you're from. The music the dancing of the people made it feel like it was the happiest place on earth.
The cons of my visit were there wasn't much to do. I enjoy visiting historic sites and museums and not sitting on the beach all day drinking. If your just looking for a relaxing week its perfect. However for being my first vacation set around relaxation I got to admit it was very nice to just be able to soak up the sun.