I am an aquaphile through & through. So, I wanted to escape to the land of palm trees and white sand beaches (read Florida) the first chance I got. My friend was getting married soon and we didn't need any more reasons to get on that plane.
We just had a weekend to ourselves; it was pretty tight schedule and I am not the most meticulous planner. I had a basic idea about the things we wanted to do and clubbed them together reasonably.
Approx. Flight cost: $300 two way from DC/Detroit/Cleveland to Tampa International Airport (given you book it a month or two in advance).
Airbnb cost for three people (2 nights): $250 ~$80/person
We landed on the Tampa International airport on Friday night at about 1 am from our respective cities. It is a huge airport and has flights coming in from all over the USA. Orlando is an hour drive from Tampa city as well and that's another airport you could fly into. Most people recommend renting a car to travel around Tampa and although we didn't rent one ourselves, I would suggest you do the same. There are many beaches on the Tampa Bay and it is just easier getting around in your car although Lyft and Uber are easily available. We booked an Airbnb in the Soho area which is widely popular for its bars & nightlife.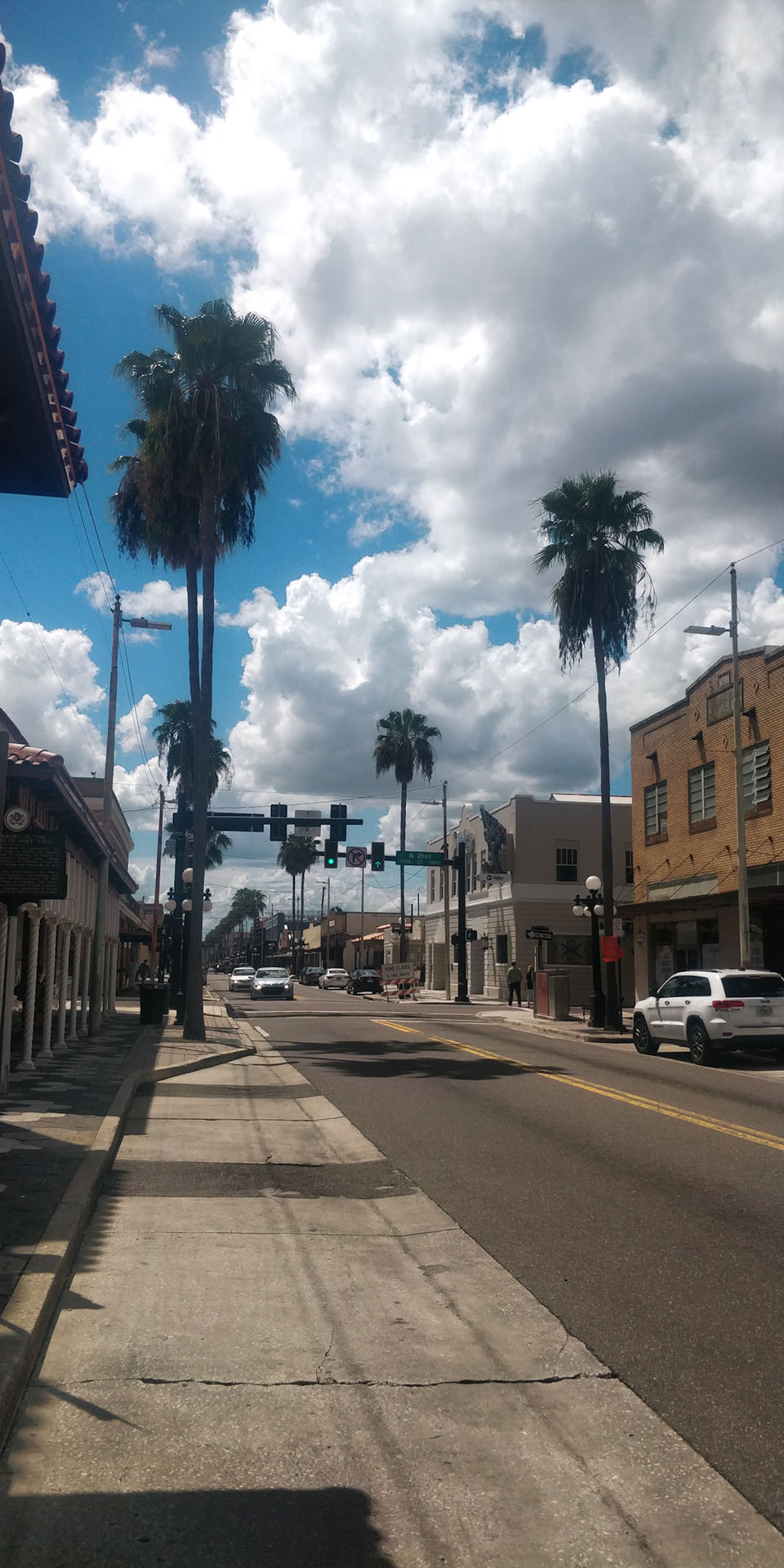 Next morning, we were all set to leave for Clearwater Beach. It is a half an hour drive from the city, with the road banked by pristine, white, glittering sand on either sides & not a soul in sight till you actually make it to the beach. Clearwater is one of the more popular and thus crowded beaches of Tampa. In retrospect, I would have gone for a beach more quiet & secluded, such as Treasure Island. There are a few bars with happy hours in the afternoon/early evenings on Clearwater. (One such restaurant is Post corner Pizza restaurant which offers some delicious Sangrias.) You can also find your swimming suits, bikinis, surfing gears, literally anything you might need in a huge store, bang opposite the beach. It is a treat for people like me who believe in impromptu shopping and local flavors, but you do pay a slightly higher price. I didn't see very many people surfing or indulging in other water sports but that could have been plainly due to the scorching heat. The beach offers beach chairs with umbrellas for two people which may be rented for 15-20$. Having spent most of my time on the East coast, I was pleasantly surprised by people stopping by on their own and offering to take our pictures.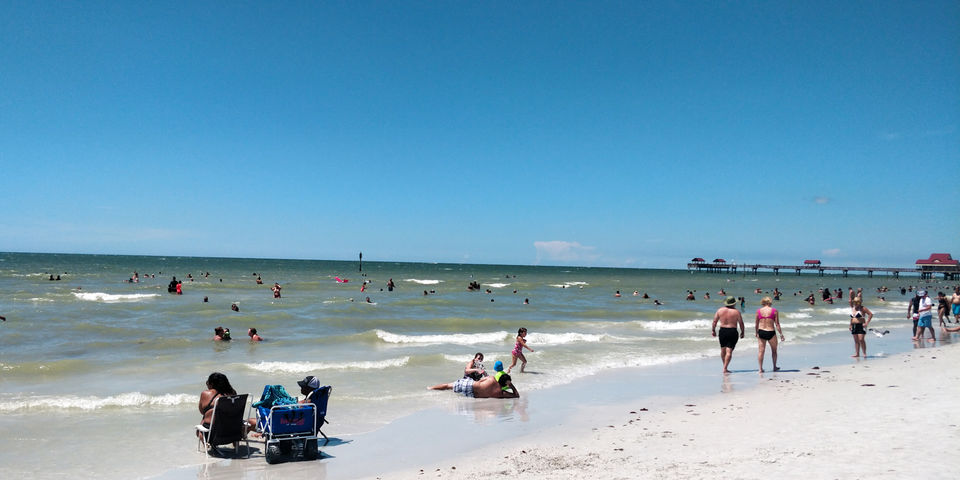 We decided to discover the dancing clubs at night as it was a bachelorette after all. My friend had recommended that we go for a Magic Mike show ($40-80/person) which usually happens on Saturday evenings in Tampa for a quintessential bachelorette experience. We did not end up signing up for that but is definitely an option. We found our way to a couple of bars on the 7th Ave , Ybor city, including MacDinton's, Prana. The street is lit up and bustling with people at night but I wouldn't walk to the ends of the street not flanked with people alone/with friends as it does get sketchy.
Next morning, we had a sumptuous brunch at Ava, an Italian place, which I highly recommend. Their Biscuits & gravy, Salmon bowl and Margarita pizza were a treat. We then took a cab to Canoe Escape which really was highlight of my trip. 'Canoe Escape' is a company that offers canoeing & kayaking into the Hillsborough river in the Hillsborough River State Park. They have a quite well informative website and they are very quick & generous in answering phone calls & your numerous questions. They are located at about a 30 minutes drive from Soho area as well. They function out of a trailer fashioned into a cozy office. They offer guided as well as independent tours. Kayaks and canoes can be rented there and they provide maps, gears and instructions for adventure seekers. Florida is known for its aquatic wildlife and we were particularly here for the gators. We did lay our eyes on one alligator and also spotted some white Ibis, a pileated woodpecker and one green heron. It is a beautiful experience canoeing through almost still, cool water banked by trees including mangroves all around and a huge abode of wildlife at bay. I wouldn't miss this for the world. For new canoers, I would recommend the guided tour which although cuts a slightly deeper hole in your pocket, is definitely a good idea. For this excursion, November through April is a better time to visit as the water levels are lower and much of the wildlife is easily spotted including 10-15 gators in a 2 hour canoe ride.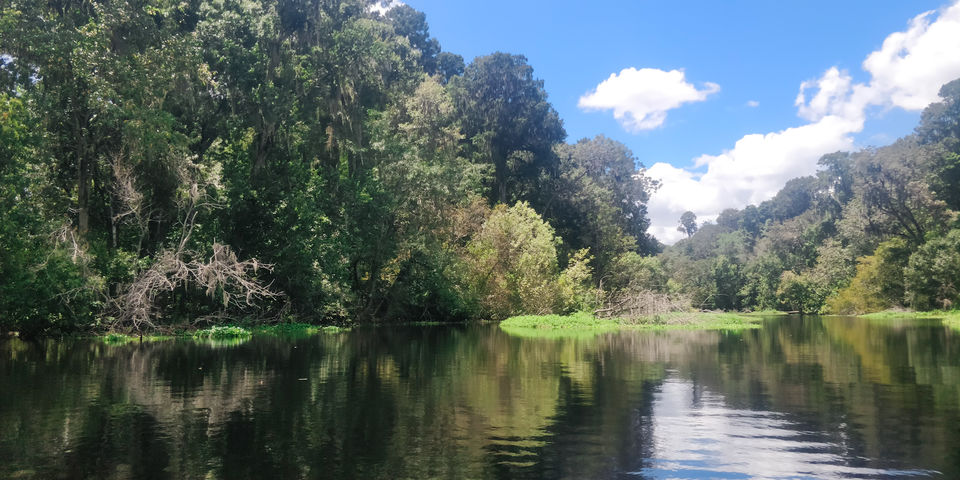 We concluded our trip with a walk through Ybor city, the Cuban & Latin American neighborhood in Tampa. We ate our last meal at the famous Columbia Restaurant, known not just for its cigars but also for the exquisite interiors. They have an interesting wine cellar almost hidden away and only a slight detour from their dining area.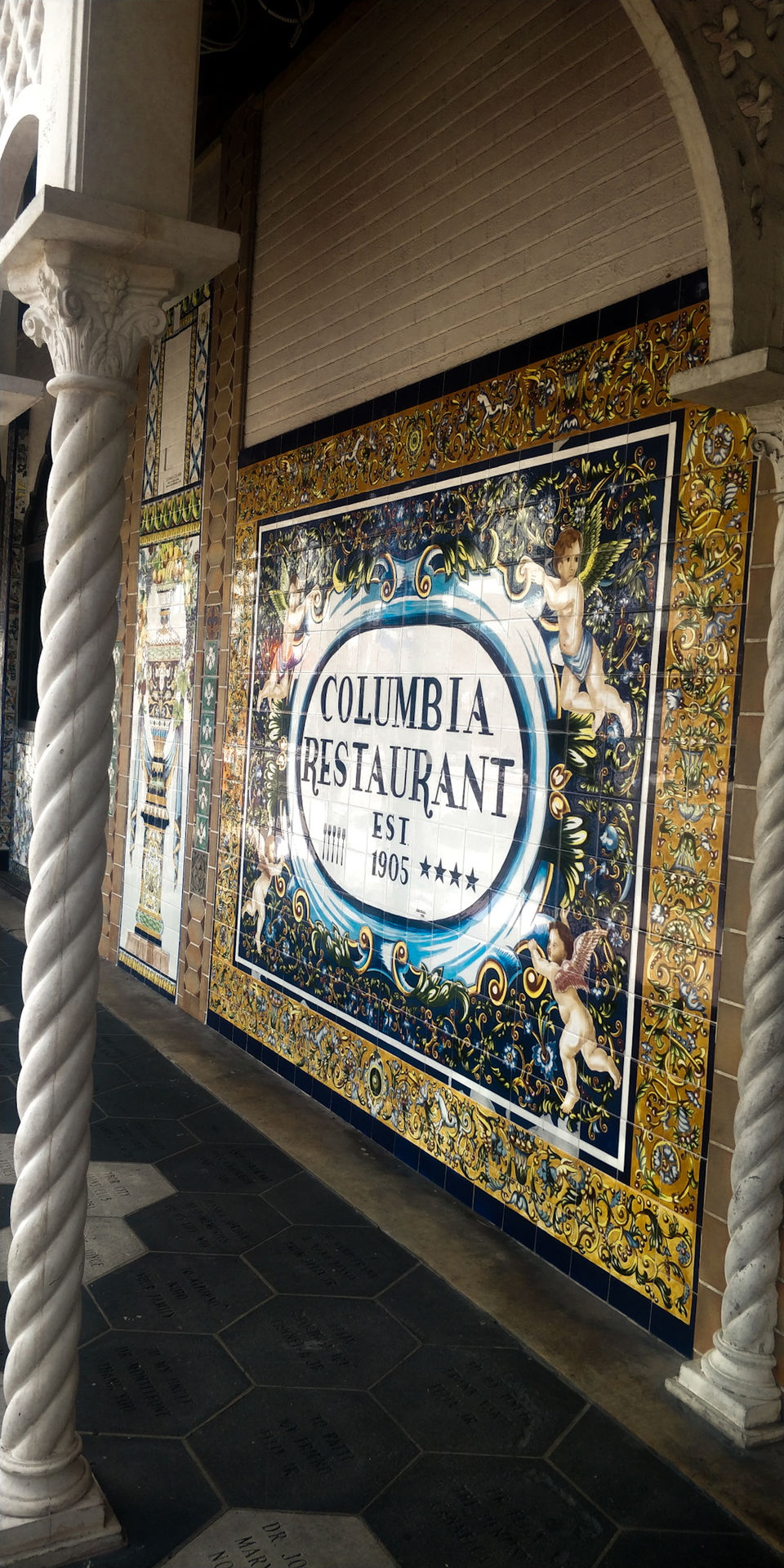 We chose Tampa over the other popular cities in Florida for a laid back weekend getaway and it delivered. It is a good & inexpensive escape to breath some fresh Floridian air and bask under that bright Florida sun.