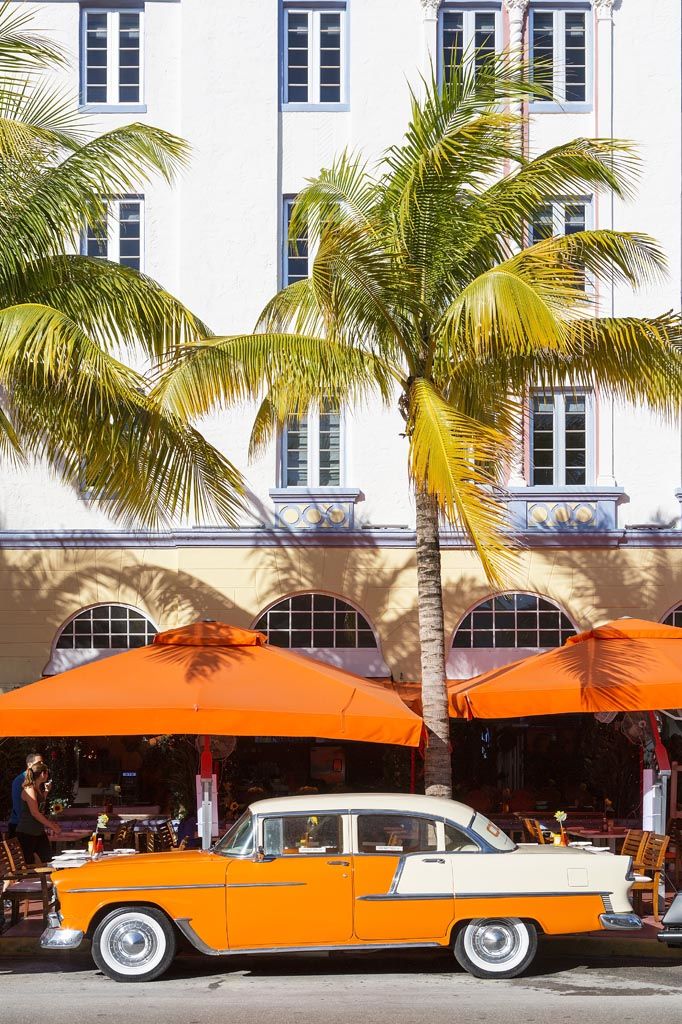 Written by Richa Vadhera. Picture Credits : SYLVAIN SONNET/GETTYIMAGES
What is it about Miami that makes it THE destination for Hollywood movies, and pulls the young American crowd to its super cool vibe? Now that summers are 'round the corner, we find out that the Miami beaches are only a fragment of the big picture.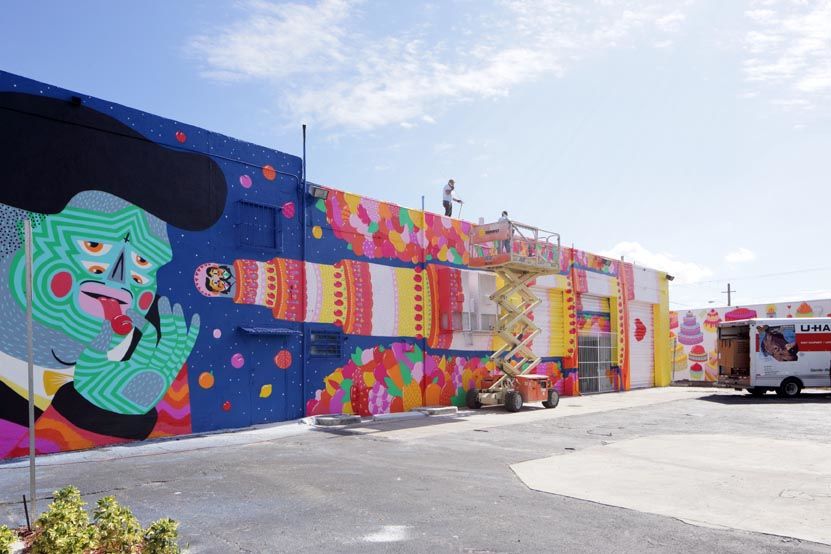 Art murals at Wynwood, a neighbourhood in Miami, which has a strong art culture presence and murals can be seen everywhere
I'd read of many people visiting Miami and never going back. I'd later learnt why. The city opens up arms to cultures, languages, food, music, fashion, and people, yet manages to never let anyone or anything get in the way of its essence, or crowd its space. Thinking back, I realise that every facet of the city seems to reinforce this, without anyone having to point it out.
I'd always seen Miami through a Hollywood lens—a sunny, vibrant party central, with salsa and tequila, and beach-bodied beauties in cut- offs, roller-blading down the boardwalk. Then there was the constant mention of awards on travel portals—for its great beaches, as a holiday destination, or a place to live in—everything was up there.
A man-made island that was once a Coconut Grove Plantation, the city has rather sweet origins. A certain Julia Tuttle, popularly known as the 'Mother of Miami', sent the co-founder of Standard Oil, Henry Flagler, perfect Miami Orange blossoms. She ended up convincing him to extend his railroad from central Florida to Miami, build a luxury hotel, and essentially lay out a whole new town. The city was incorporated in the late 1800s, and interestingly, is the only major city in the US to be planned by a woman. Why thank you Ma'am!

Fisher Island
FUN FACTS
Sunscreen was invented by a Miami Beach physician : In the 1940s, Benjamin Green developed a lotion for WWII soldiers, in his own kitchen. After the war, he improved his formula, and Coppertone manufactured it.
Make eye contact when you toast : Turns out the popular saying—If you don't look someone in the eye when you toast, you'll have bad sex for seven years—has Latin influence.
Photo Op : Gianni Versace's house, at the stairs of which he was shot, is the 3rd most photographed house in the US.
Straight to the Point : The gentleman who owns Viagra (some say he invented it), has lined the front of his palatial mansion with erect palm tress, which he especially imported.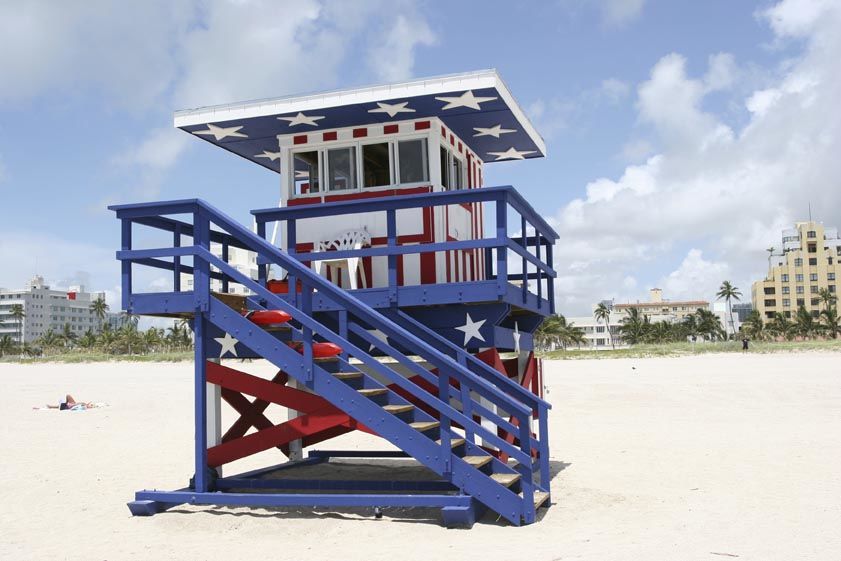 Art deco lifeguard stand on the beach.
Picture Credits: DREAMSTIME; KEVIN SYMS; MATEJ KRAJCOVIC/GETTYIMAGES
TOURS
Culinary Tour
The city is unofficially referred to as the sixth borough of New York, yet it struck me while walking around—not too many people spoke English. The city is home to 150+ ethnicities,with over 63 per cent of the population being Hispanic. The result? Elaborate menus with  Cuban, Haitian, Peruvian, Colombian, Indian, Thai, Japanese, and Argentinean influences.
I signed up for the South Beach Food Tour, with an intimate group that enjoyed some massive tasting portions.We covered a range of restaurants; from Gloria Estefan's Larios on the Beach, to smaller joints in different corners.The Empanadas deserve special mention—crisp on the outside, stuffed with beef and smoked potato-what's not to love? And Yucca fries!Apparently a South American staple,these often come with different dipping sauces.Another winner was the Nutella gelato at Gelato Milani, served on cute little stools shaped like gelato cones. miamiculinarytours.com

An outdoor seating area in the art deco district of Miami.
Cruising
Port Miami is touted to be the Cruise capital of the world, being the departure destination of choice for cruises to the Bahamas, Caribbean and Mexico. Happy to bask in the sun, on the waters, I boarded the Bayside Blaster Cruise, which cruises along the Biscayne Bay. In 90 minutes, we got a view of the downtown skyline, Port of Miami, Miami Beach, and Millionaire's Row. The mansions here get successively bigger, as does the list of celebrities who own them.
We even got a glimpse of Fisher Island, where the likes of Tom Cruise, Oprah Winfrey and Sofia Loren have lived. There, under the toasty sun, accompanied by the occasional light splash, the entertaining bilingual guide also fueled my penchant for celebrity gossip. islandqueencruises.com
Art Deco Tour
A city's architecture always tells a story, and the Miami Design Preservation League, a non-profit group that works for the preservation of over 800 historic buildings, tells many in its 90-minute tour. Low-rise buildings, now boutique hotels, come with both historical and pop culture references. The tour was right up my alley—walking past pastel-colored buildings with portholes, reflecting Miami for the beach destination that it is, all with room for the glorious sun to shine through.
I spotted The Cardozo from There's Something About Mary, and even the Carlyle hotel, where the 90's hit The Birdcage was shot. I asked for more stories on Hollywood sets, and was even pointed out locations from Miami Vice. We were also acquainted with two other distinct styles of architecture, one of which, the Mediterranean Revival, is reflected in the former Versace Mansion, now operated as a luxury boutique hotel and restaurant. mdpl.org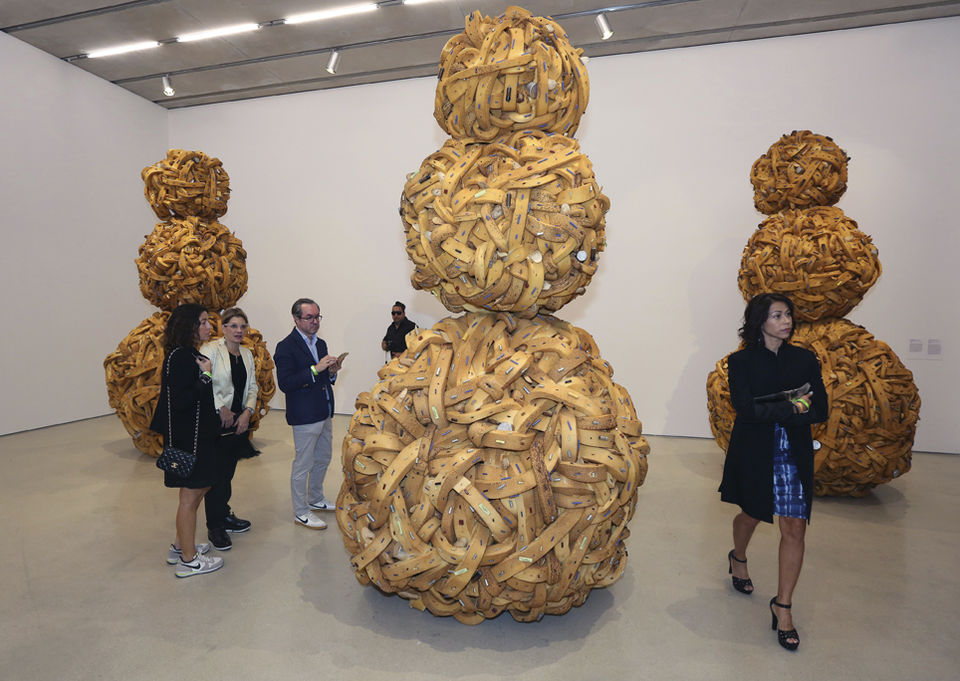 Mixed media sculptures titled 'Mango Tourist' by Jamaican artist Nari Ward at Perez Art Museum.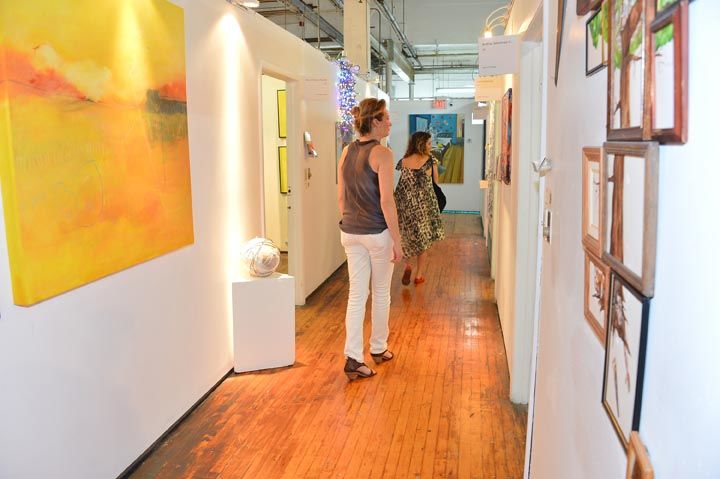 A general view of atmosphere at the Art Miami after-party at the Bakehouse Art Complex.
Picture Credits: EKASH/GETTYIMAGES; SEAN DRAKES/CON/GETTYIMAGES; FRAZER HARRISON/GETTYIMAGES
Street Art Tour
I can't claim to know much about art. Then I found the world's greatest outdoor art museum, and another walking tour. And I decided to widen my horizons.
Wynwood Arts District is home to over a 100 galleries.The Wynwood Walls house contemporary urban murals, created by artists from around the world, including artwork inscribed on 176 feet of rolling storefront steel doors, known as the Wynwood Doors.Some of the best artworks from these walls now only exist in photographs. Our guide, a local artist, got into the graffiti movement, and the unspoken rules between artists.Turns out a certain Goldman family bought over the warehouses in the area, painted them white, and commissioned artists to use them as their canvas. I even spotted a fashion shoot in progress; very exciting! wynwoodmuraltours.com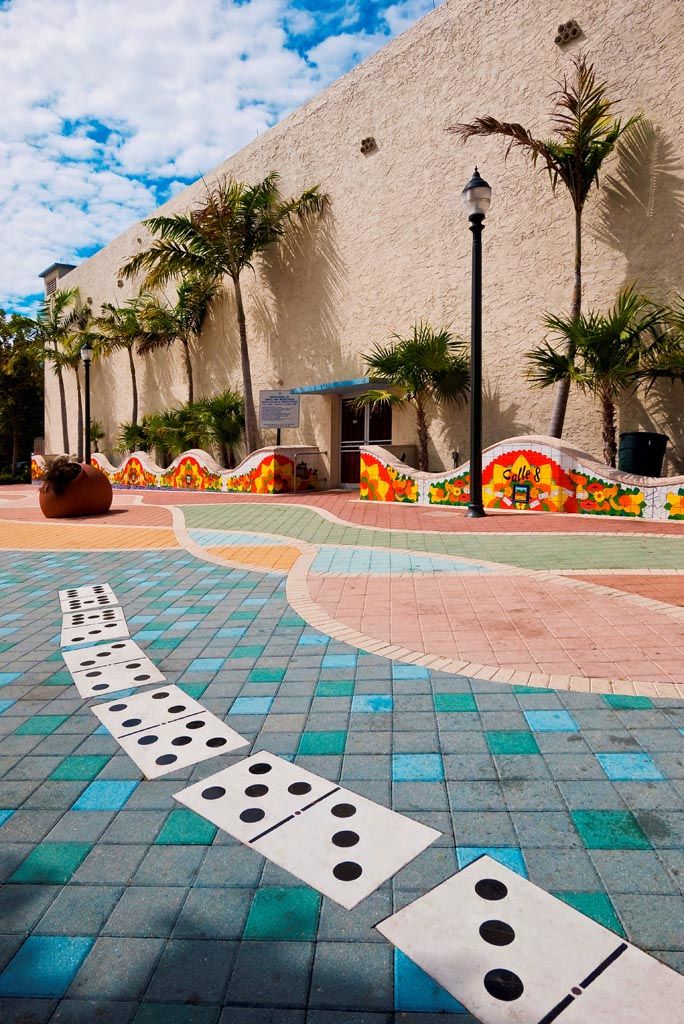 At the Maximo Gomez Park.
Perez Art Museum Miami (PAMM)
Located in downtown Miami, the PAMM is a contemporary arts museum, and offers expansive views of Biscayne Bay. The museum is sustainably designed, open and sunlit, with massive windows, equipped to protect the art. There were a few school tours in progress, but everyone seemed focused on personal exploration. The highlight of my visit was a wall dedicated to a rather dark concept piece, incidentally all in text, aptly titled Inflammatory Essays. I wandered out into the sprawling outdoor plaza, apparently used for outdoor performances. A couple of hours well spent in the sun lit indoors. pamm.org
Little Havana
There are no two ways about it—Little Havana had my heart in a New York minute, if I may take the liberty of saying so. A Cuban neighbourhood and also known as the Latin quarter, between the comfort food, the Domino Park, and the artisanal hand rolled cigars sold here, I was extremely taken in by the culture. I took a walk down CalleOcho, or Eight Street, known as the unofficial capital of the Cuban community. Cuban coffee's been rated by Forbes Traveler as one of the country's best 'street food', so I got my hands on some at a ventanitas, or Cuban coffee window. Out of sheer curiosity after having watched Chef, I dug into a Cuban Sandwich as well. With generous fillings and deliciously heavy, the Cubans consider it a midnight snack. Oh well, I guess it makes sense if you're dancing it all off into the wee hours of the morning.
I could almost see the insides of the studios and clubs, pulsating with the sounds of salsa and Zumba. A spot called Ball and Chain caught my attention, a not-to-be-missed latenight joint I later heard. The fact that it was a former mob-owned gambling den and jazz venue only added to its appeal. I sat in Maximo Gomez Domino Park for a bit, watching groups of unfazed gentlemen under the canopy, animatedly enjoying a game of Dominos. The park is free during sunlit hours, and located at the corner of CalleOcho and 15th Avenue, it is straight out of a Hollywood set.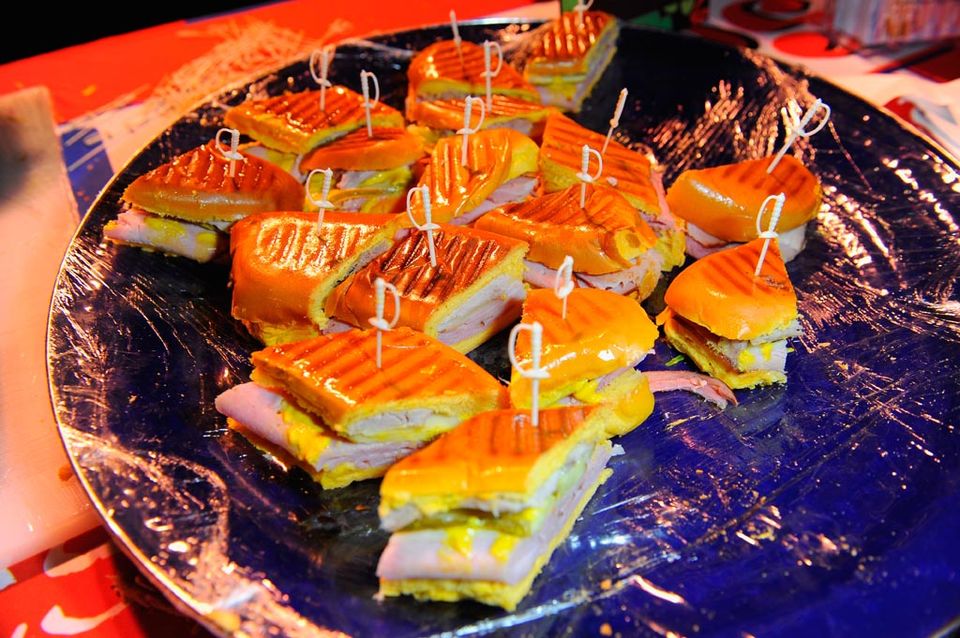 Cuban Guys Sandwiches at Wynwood Walls.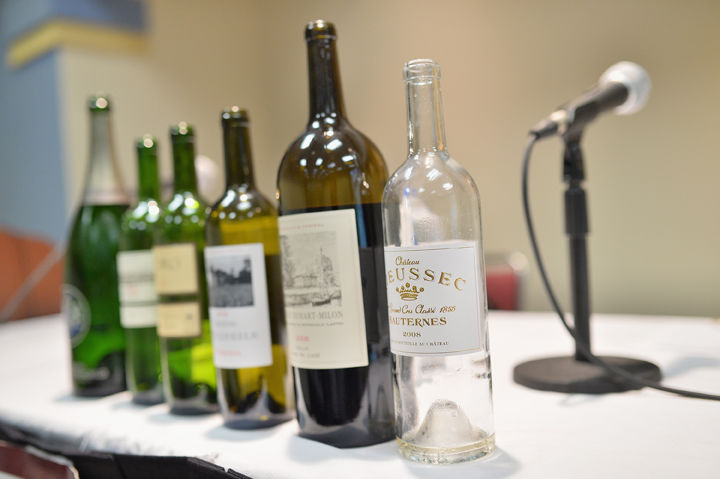 World of Domaines Barons de Rothschild on display at Wine Spectator Wine Seminar Series.
Picture Credits: CAS TANEDA LUIS/AGF/ UIG/GE T T Y IMAGES; SERGI ALE X ANDER /GE T T Y IMAGES; CARLOS BARRIOS/GETTYIMAGES
CELEBRITY HANGOUTS
Casa Tua's: A safe haven from the paparazzi, the spot is popular with Vince Vaughn, Jennifer Aniston, Kate Hudson and Owen Wilson.
Prime 112: Bill Clinton and Khloe Kardashian have been spotted in this high energy spot, located in the Browns Hotel.
LIV nightclub: At Fontainebleau, known for celebrity birthday parties, and the likes of Steve Aoki and Calvin Harris have spun here. Kim Kardashian, Drake, Paris Hilton, Rosie Huntington Whiteley, Christina Aguilera.
Cheeseburger Baby: This casual eatery has drawn the likes of Beyonce and Jay-Z, as well as Lil' Jon and Diddy.
SHOPPING
High end, high street, and locally and culturally influenced—shopping in Miami covers the entire spectrum. Shopping plazas also boast art and culinary concepts, and street performers.
Lincoln Road
Down the road from the Ritz Carlton South Beach, where I had the pleasure of staying, is the pedestrian friendly Lincoln Road. I went down there to drop by my favourite high street brands, but ended up hanging out there much longer. Besides popular high street fashion brands, there are boutiques that stock creations by local designers. Also lining the road were cafes, bars, and some upmarket restaurants. I was super pleased to saunter through The Dog Bar, checking out eco-friendly accessories for my dog back home. I came back later that evening to Sushi Samba, and a street magician, with an acquired sense of humour and some really fun tricks up his sleeve, joined us for a bit. The street was lit and alive, with people out in shorts and flip flops for a casual meal, to ladies in cocktail dresses on the arms of dapper gentlemen, presumably heading out to a night on the town. lincolnroadmall.com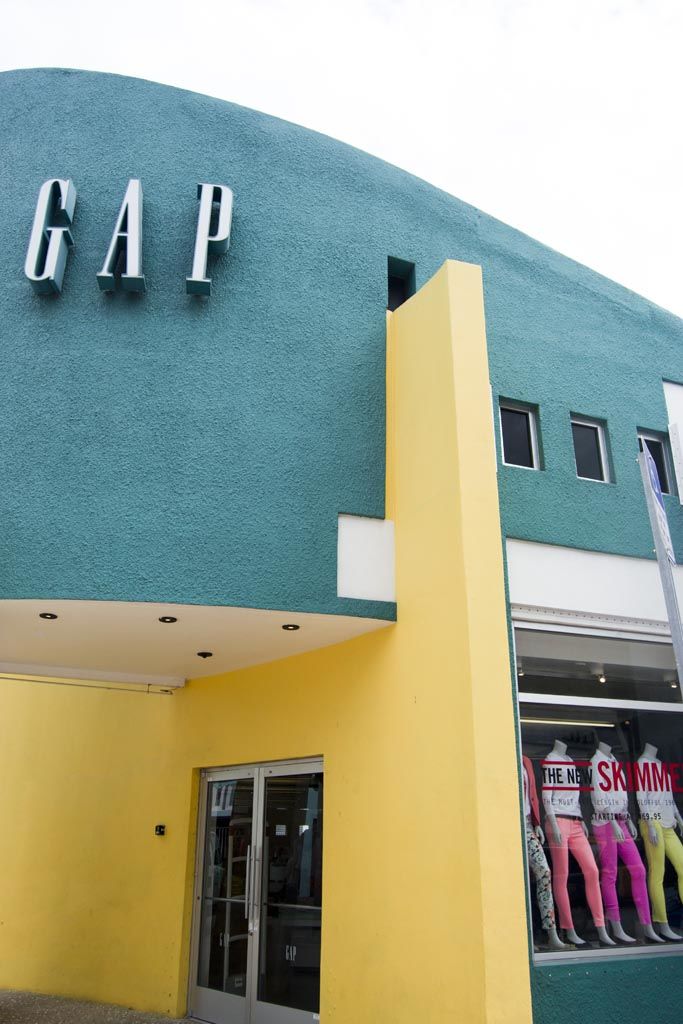 Gap store South Beach area.
Miami Design District
The Miami Design District is not only about luxury brands such as Cartier, Celine, Christian Louboutin, Hermes, Marc Jacobs, or Fendi. About 4.5kms from Downtown Miami, this area is flushed with the boutiques, with dedicated areas of art, design, and the performing arts. Art galleries, artist lofts, restaurants, installations, design showrooms apart, there are up and coming residences as well. The district thus manages to have an upmarket, yet accessible and relaxed vibe, and is open to everyone. miamidesigndistrict.net
EAT
Pubbelly Gastropub: A tavern-like restaurant setting at 1418, 20th Street has chef-driven cuisine.
Yardbird Southern Table & Bar: Classic Southern cooking on Lenox Avenue, with farm fresh ingredients; try the Weekend Brunch.
HuaHua's Taqueria: Traditional Mexican Cuisine for a late-night indulgence on Lincoln Road.
CVI.CHE 105: Traditional Peruvian cuisine especially for the seafood. 105 NE 3rd Ave
Zuma: Shania Twain and Janet Jackson are known to drop by often for the Japanese cuisine. Biscayne Boulevard Way
Panther Coffee: Where each cup roasted on site, in small batches. panthercoffee.com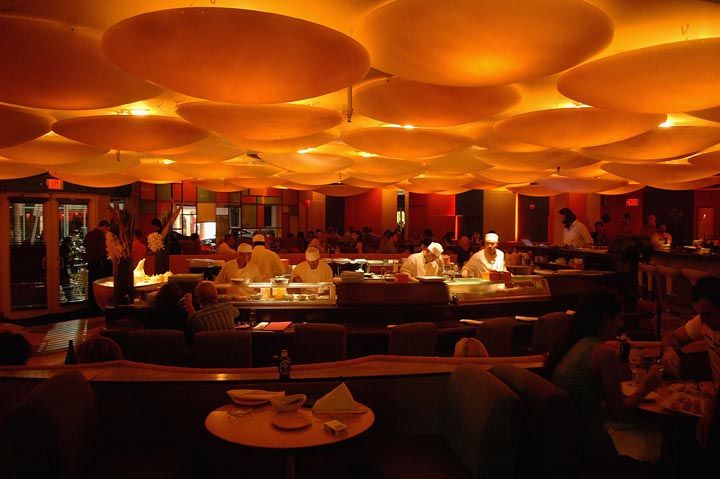 The atmosphere at Sushi Samba on South Beach.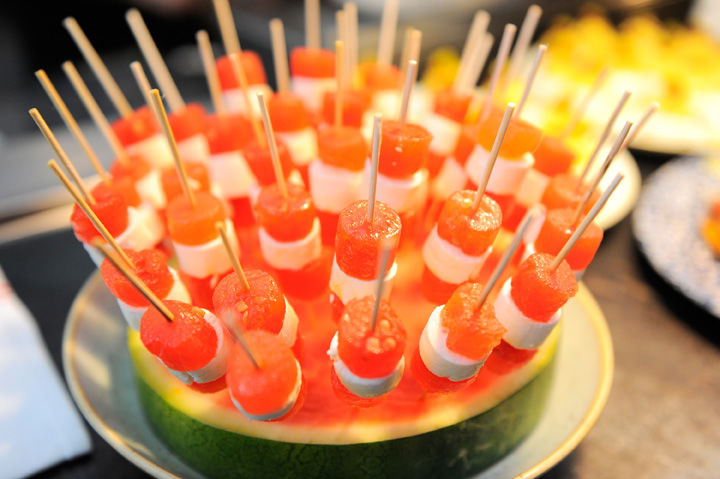 At Yardbird Southern Table & Bar.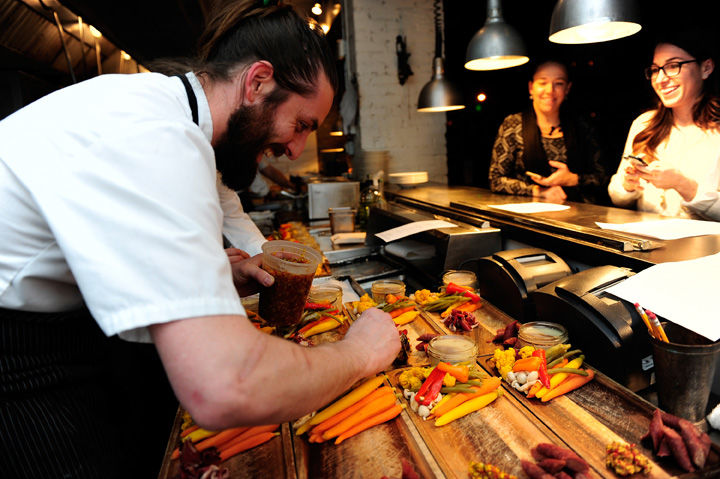 Chef Kevin Little prepares food at Yardbird Southern Table & Bar.
Picture Credits: VERONICA GARBUTT/GETTYIMAGES; GUSTAVO CABALLERO/GETTYIMAGES; SERGI ALEXANDER/GETTYIMAGES (2)
STAY
The Ritz Carlton
The Ritz-Carlton, South Beach offers everything I'd expected - an oceanfront infinity pool where I'd enjoy breakfast, room with a gorgeous view of the rising and setting sun against the ocean, and spa services for after walking tours, or pretty much any other time. Post my two art centric explorations in Miami, I came to know that the hotel itself is one of the few "art" hotels in the area, with a collection of work from Latin American and European artists. The collection, valued at about $10 million, is on permanent loan from Diana Lowenstein Fine Arts. There's even an art tour booklet for guests to use, to spend time with and understand the art.
More up my alley though was the The Ritz-Carlton Bal Harbour's Couture Concierge service, exclusively for guests of the hotel. I had the luxury of meeting with the in-house fashion expert - Elysze Held. A south Florida personality, she's been a fashion expert on Fox and CBS, and even consults on New York Fashion Week. Ms. Held's style matches her sparkling personality. She meets with hotels guests for personalized wardrobe consultations, and even has them accompany her, if they wish to, on shopping expeditions. Guess the Ritz Carlton does really think of everything.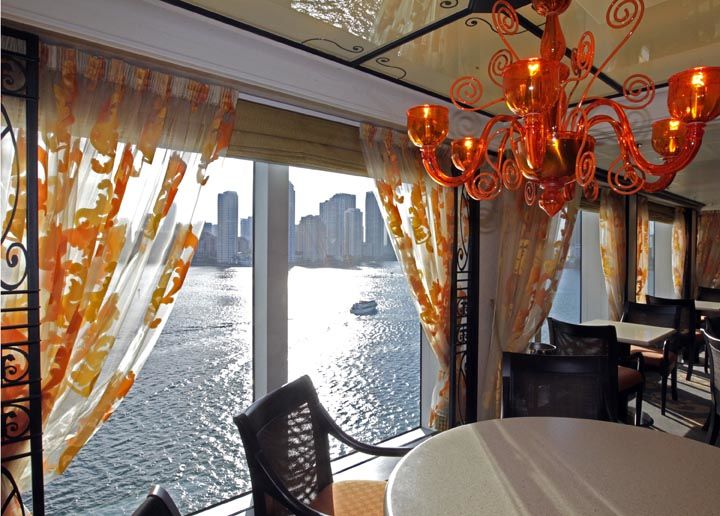 The Terrace Cafe inside the Oceania Cruises' new ship, Marina.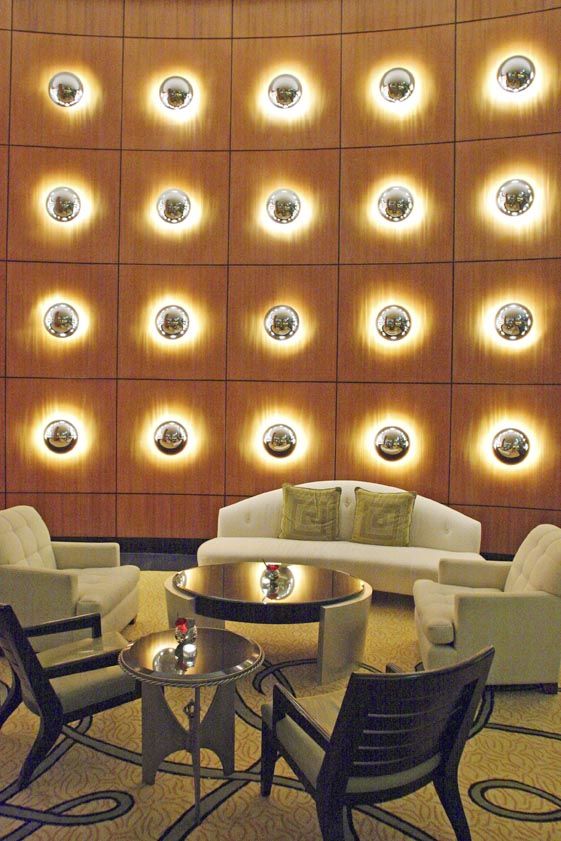 The Ritz Carlton Hotel lobby area in Miami.
DRESS CODE
Packing for Miami can sound confusing, given the mixed vibes.
Spots like Lincoln Road will have people sporting anything from shorts and t-shirt, to sun dresses, to even jeans and tank tops. Spots like the design district do tend to attract a more distinguished lot, given the brands it houses. However, I spotted high-waist shorts and pants, light and airy blouses, open sandals, and sun dresses, while men were in khaki shorts and nice polo or linen shirts.
Beachwear is standard, and Miami seems to love color, so knock yourself out! The city takes its nightlife pretty seriously, so bring on the LBD's and backless numbers, and if you're comfortable walking in them, the strappy high heels. The city doesn't in any way enforce a standard of fashion, apart from the restaurants and bars that specify a dress code. So dress comfortable and happy. It's hard to be anything but in this city!
Picture Credits: JEFF GREENBERG/GETTYIMAGES; COURTESY OF THE RITZ-CARLTON, SOUTH BEACH; AL DIAZ/MIAMI HERALD/MCT/GETTYIMAGES