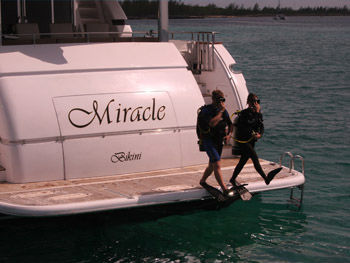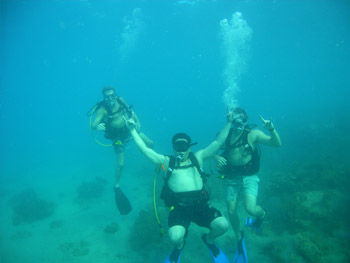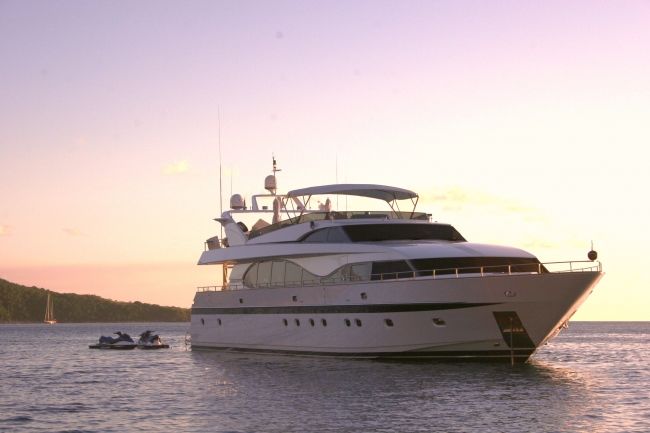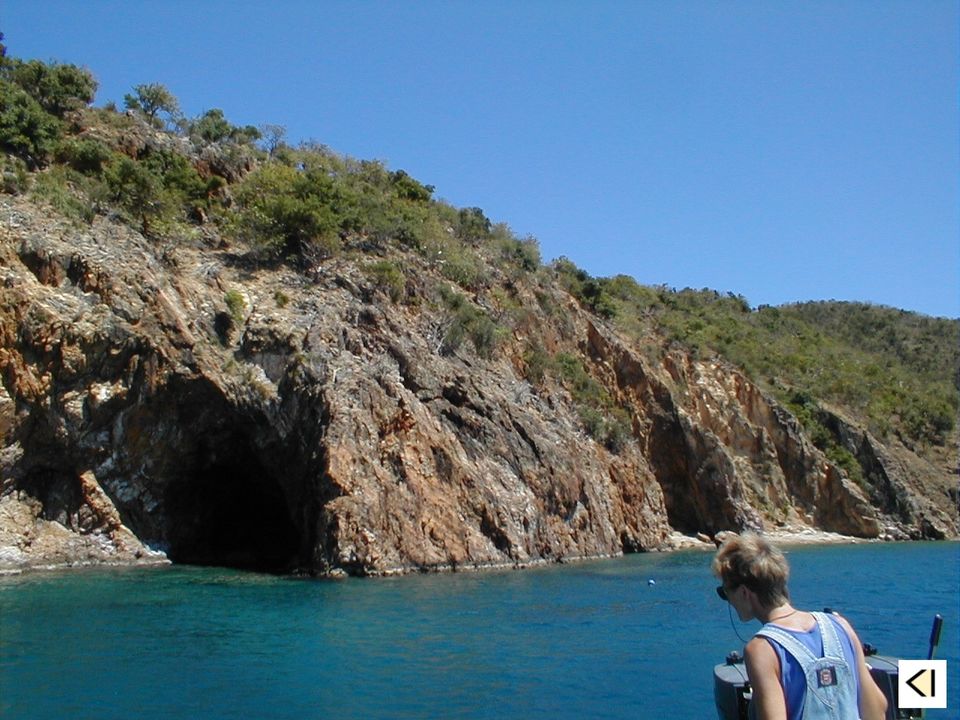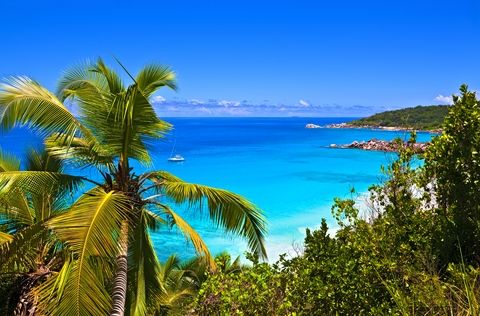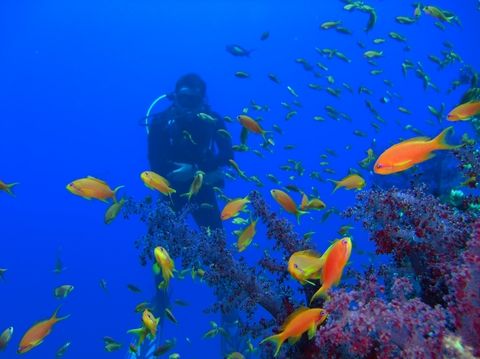 Have you ever heard of a 'tandem charter'? It is when 2 or more private yachts are chartered by the same group of people but have too many people to fit onto one vessel.
As a yacht charter broker I have had the pleasure of arranging this type of charter vacation many, many times over the last 20 years and have assisted the clients with creating their own custom itineraries. Yet, it was not until last year was I invited to go on the tandem charter with my clients! So not only did I get to arrange the tandem charters and help in planning the itinerary I got to experience it first hand, too. The story below not only describes a wonderful yacht vacation, it is a perfect real life example of a yacht charter itinerary, one that we helped our client create.
I've put together our itinerary for our last yacht charter on board the super yacht Miracle. We are often asked if their are set itineraries that the yachts must follow and we always answer with a resounding NO!
A private yacht charter is so unlike the commercial cruises in that you have total control of what you want to do, where you go, when you go there, how long you want to stay, what you want your chef to cook for you and what you like to drink. And, you are not sharing a vacation with 4,000 other people, too.
Let's start at the very beginning when our client first called to inquire about 'something special' for his wife.
This particular power boat yacht rental started 3 months prior to the actual charter dates. The client, Patrick Proctor and I have been friends for many years and he called to tell me that he wanted to spoil his wife Priscilla for her birthday. He had been considering a sailing vacation in the Caribbean Islands. It was one of their bucket list items and to take a British Virgin Islands sailing vacation did not seem to sit well with his idea of 'spoiling her'.
"What about a Caribbean catamaran vacation?" I asked. You know, one of those modern luxury fly bridge catamarans for the trip; but that too did not seem special enough.
"No, no", he replied. "I want something bigger and grander, like one of those power yachts I've read about". Is this a charter you can arrange for us? Of course, I replied. We are agents for charter boats of all types, sizes and destinations around the world. OK, so we were set; it was to be a high-end luxury power yacht, and the rental would be handled by our firm, Barrington-Hall Yacht Charters.
So we are off to the races and after much consideration, Patrick chose a magnificent 115' yacht called 'Miracle' for his Caribbean charter vacation for him and his wife.
What he said next just about knocked out of my chair. "Andrew, I would like you and your wife Gaile to go on this vacation with us". Wow! Every time I think back on that day I am still floored by the invitation and his generosity. So, if you accept, then you two will be on board Miracle with us.
During the planning stage, Patrick decided that he wanted to invite additional friends and family along on the trip.
As it also happened, it was going to be his son Julian's birthday, so this was to be a double celebration. It was Priscilla and Julian's birthday, so Patrick wanted to do something very special to commemorate the occasions.
He said "Here is what I plan to do. It will be Priscilla, me, her mother and dad, who were both 87 at the time and you and Gaile, all on board Miracle". But, I do have 3 dear couples that have all been our friends forever, and I wish also to spoil them, too.
I know that we are out of cabins on Miracle so it looks like we are going to need a second 110-foot luxury power boat. This group will includes 6 people - Julian and Marian (our son and his girlfriend), Hector and Ruth, and Jim and Marlene.
Now we needed to find another yacht to accommodate these six additional guests. There had been several boats that Patrick had considered prior to his selecting Miracle, so we just went back and looked at the other ones he liked. We discovered that the boat he wanted (Insatiable) was available and he immediately booked her for the same week.
So we were now set to do a tandem charter with Insatiable, a luxurious 100-foot power boat, and with Miracle, a 115' beauty. Patrick decided that we would take turns dining on the yachts with various meals taken on board Miracle and Insatiable. Both boats have their own private chefs as part of their crews and it was going to be a contest between the 2 chefs to create sumptuous meals to out do each other. I must admit that all meals were exceptional no matter where we ate them!
Priscilla and Patrick Proctor are an exceptionally charming couple and did not want any one of their guests to spend any amount of money on the trip; but all of the guests had to find their own way to and from the British Virgin Islands, a fair request.
So, we are all set. Yachts are reserved, all guests have filled out their preference questionnaire for foods, drinks and activities, flights are booked and now all there is to do is to look forward to the trip.
As an aside, it was quite a coincidence that I met the man who was the captain on Miracle while I was attending a yacht broker conference here in Fort Lauderdale, FL. The charter yacht broker industry was sponsoring a one-day seminar on October 14, 2012 and was for captains and yacht charter brokers alike.
It was while we were attending this seminar that we met our future captain.
At 12.30pm, a lunch recess was underway, and I was standing in line waiting to make my selections from the large buffet that was setup for the attendees. Standing in front of me was a man and his wife who I did not know.
I struck up a conversation by introducing myself and we chatted while getting our food. As it were, their names were Phillip and Carol Beamish. "Oh, what do you do for a living, Phillip?" was one of my my first questions. "I am a captain of a charter yacht named Miracle", he replied.
Really? "My wife and I are due to take a private yacht charter on board Miracle in just a few weeks time."
What? What a great coincidence and so began an excited talk around our up coming trip together. I explained that one of my charming charter guests had asked my wife and me to join him for his wife's birthday on board Miracle.
It was a good sign for the great trip that was to come.
Finally, the day had come. We were off to take a charter vacation in the British Virgin Islands. We knew what a marvelous adventure this was going to be because Gaile and I had been charter captains on our own catamaran sailboat for 5 years prior to our starting the charter business.
Here's our itinerary and we had a blast. Every day was filled with friends, fun, fabulous food, tropical drinks and miles and miles of turquoise water and white sandy beaches.
Why your private yacht charter will be the ULTIMATE experience of your life?
Whether you enjoy a private BVI catamaran yacht charter, a sailing yacht, or mega yacht charter, these vacations give guests the following unique experiences:
1. No other vacation can provide this ultimate privacy; guests can get lost in the islands.
2. No other vacation can provide the freedom, no traffic officers here, no meter maids, no big city rules, no mandatory 9-5, no phones, no clocks!
3. The ultimate place to bond with your children and your wife, family and friends. The children cannot go off for 3 hours with an instructor to do exercise, all water sports and island exploring are done with your children, and this breeds family bonding.
4. Ultimate hospitality, fine wines from Europe, international cuisine, polite professionals to serve you and beds in cabins with silk sheets.
5. Exclusivity. This entire vacation is set up exclusively for you, where you wish to go and what you wish to do
To enjoy the "ULTIMATE" vacation or your corporate experience, you need the best professional yacht charter company. We would be proud to work for you. A private motor yacht charter vacation is one of the most adventure filled, yet relaxing vacation you will have in your lifetime. We are ready to guide you in undertaking this wonderful vacation.
A private motor yacht charter vacation is one of the most adventure filled, yet relaxing vacation you will have in your lifetime. We are ready to guide you in undertaking this wonderful vacation.
We have yachts available in the Caribbean, Bahamas, Mediterranean, Greece and all other charter destinations. Not sure where you want to go or you are not familiar with the best charter locations, then contact me via the trip enquiry form on Tripoto