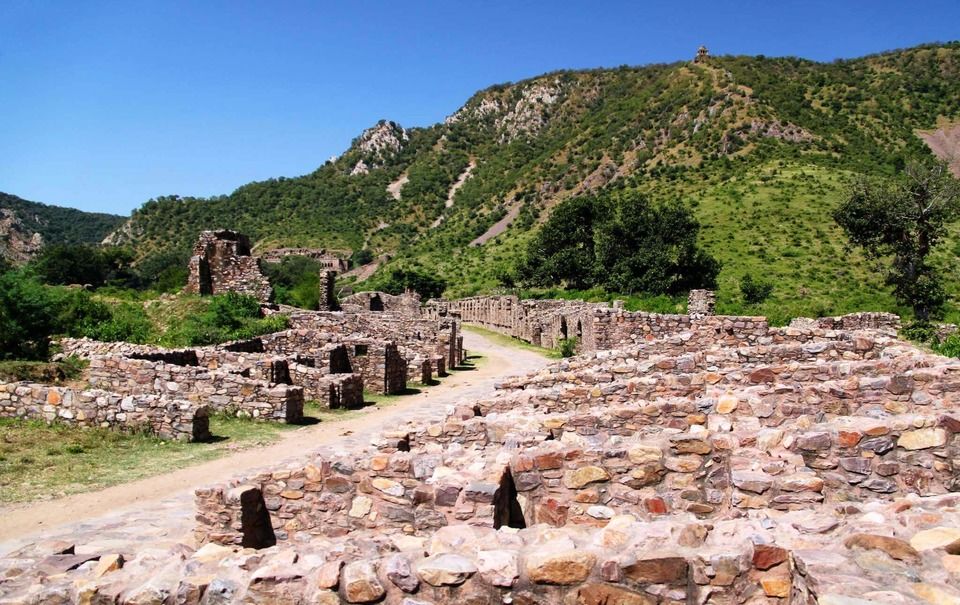 Bhangarh Fort is known as the most haunted place in India, and perhaps the greatest unsolved mystery. There is no doubting the fact that anything associated with the supernatural attracts a huge amount of attention and the deserted city of Bhangarh cashes in on that very idea. The many haunted stories of Bhangarh Fort have transformed it into a bucket list destination of sorts.
Curious travellers come in order to experience cheap thrills and while some go back disappointed, others simply cannot have enough of the suspense associated with the story of the Bhangarh Fort. If you happen to be one of those inquisitive travellers, it is imperative for you to visit this place and find out for yourself.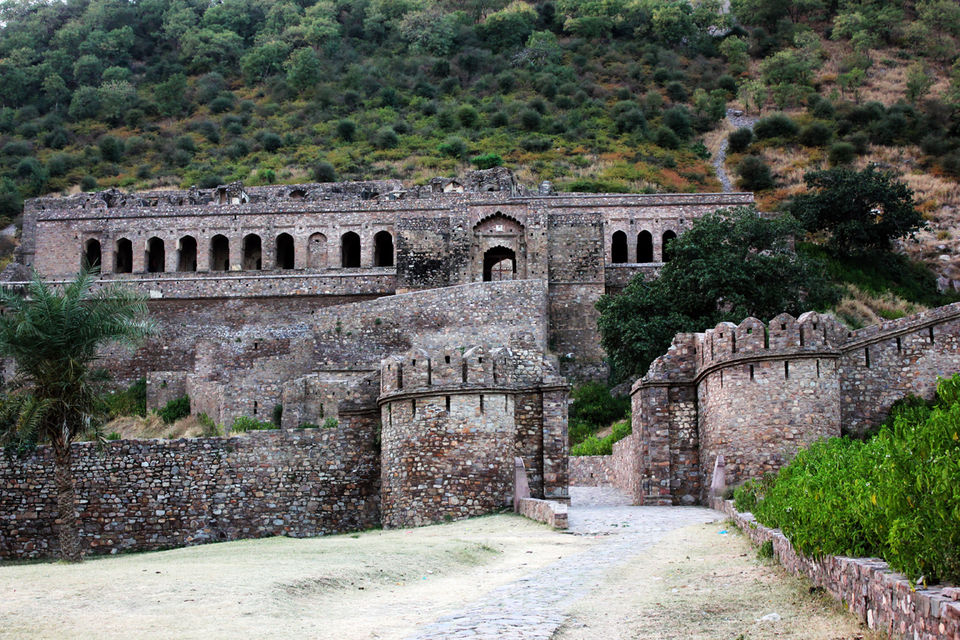 Is the Bhangarh Fort haunted? Here is the story of Bhangarh:
Most people are of the belief that Bhangarh Fort is haunted and there is no dearth of tales that help in amplifying the mystery that is Bhangarh. Venturing into the fort after sunset is nothing short of an act of bravery as it is supposed to be a centre for paranormal activity and the Archaelogical Survey of India therefore has prohibited people from visiting the Bhangarh Fort at night.
Of the many Bhangarh stories that the locals like to indulge in, the most popular is that of Emperor Madho Singh who built the city after attaining the approval of Guru Balu Nath, an ascetic who used to meditate there. The saint gave his approval on the condition that the shadow of the Emperor's palace should never fall on his retreat.
If in case it did, the city would crumble into ruins. Once the construction was completed, the retreat of Guru Balu was unfortunately shadowed by the palace. Having incurred the saint's wrath, Bhangarh immediately transformed into a cursed city and could never be rebuilt as no structures ever managed to survive in it. It is interesting to note that the tomb of Guru Balu Nath can still be found among the ruins.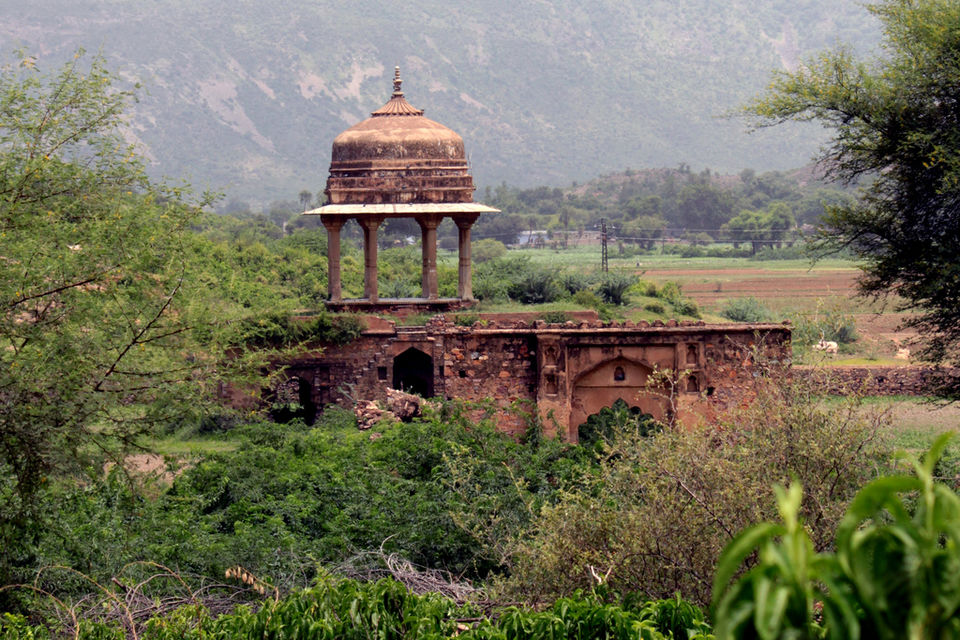 Another Legend of Haunted Bhangarh Fort:
Another Bhangarh Fort story pertains to Princess Ratnavati. According to legends, her beauty was nonpareil and stories of her surpassing physical attractiveness even transcended kingdoms and borders. When she turned eighteen, suitors from several states asked for her hand in marriage. Of all these suitors was a sorcerer named Singhia who was aware of the fact that he was no match for the princess. However, he decided to entice her with the magical powers he possessed.
He was lucky enough to see Princess Ratnavati's mistress in the market and enchanted the oil she was purchasing with black magic. He was of the hope that the princess would surrender herself to him upon touching the oil. However, his attempt was futile as Ratnavati witnessed his trick and poured the oil on the ground which then morphed into a rock, rolled towards the magician and crushed him.
Before dying, Singhia cursed the city of Bhangarh to death and as a result, it never witnessed any rebirths. Moreover, in the battle between Ajabgarh and Bhangarh, princess Ratnavati was killed, thus adding more weight to his malediction. Hopes, however, never die as several locals are of the belief that she has returned in a different form and will ultimately come back to end the unfortunate spell on Bhangarh.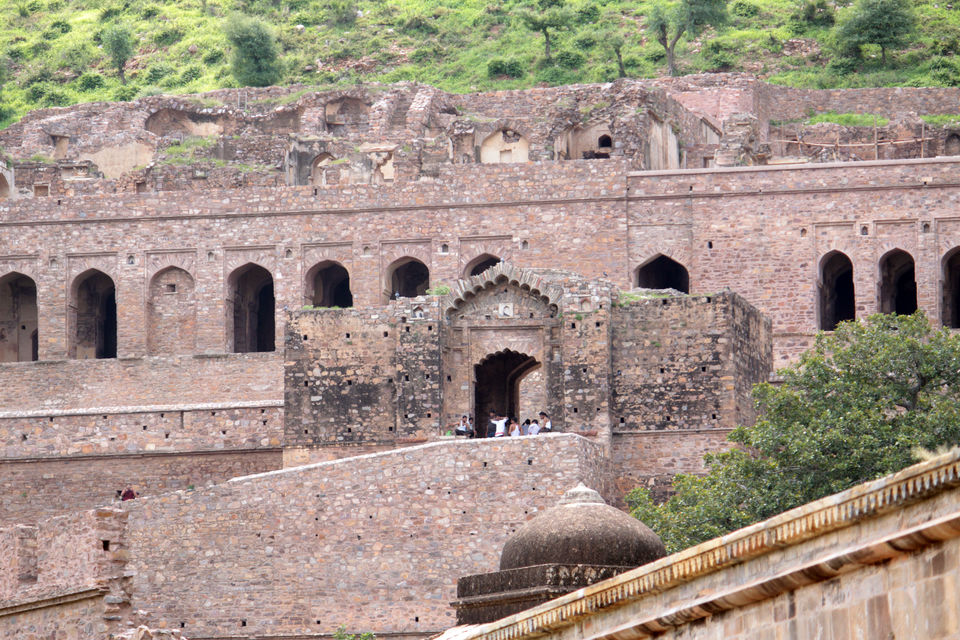 While Bhangarh fort story has been rubbished by scientists, nothing stops the villagers from believing that it is a sanctuary for ghosts. People have supposedly often heard noises that are unaccounted for. The locals claim to have heard women screaming and crying, bangles breaking and strange music emerging from the fort. There have been instances where a special perfume was emanating from the Bhangarh Fort along with ghostly shadows and inexplicable lights. Some people have felt the strange sensation of being followed and even slapped by an invisible entity. It is believed that if a person enters the fort after sunset, he/she will never ever come out of it. The doors are therefore always locked after dusk and entry into the Bhangarh Fort at night is absolutely forbidden. Are all of the Bhangarh Fort stories factual or just strange pieces of fiction? Is the Bhangarh Fort really haunted? Nobody can say. Ghost hunters perhaps can.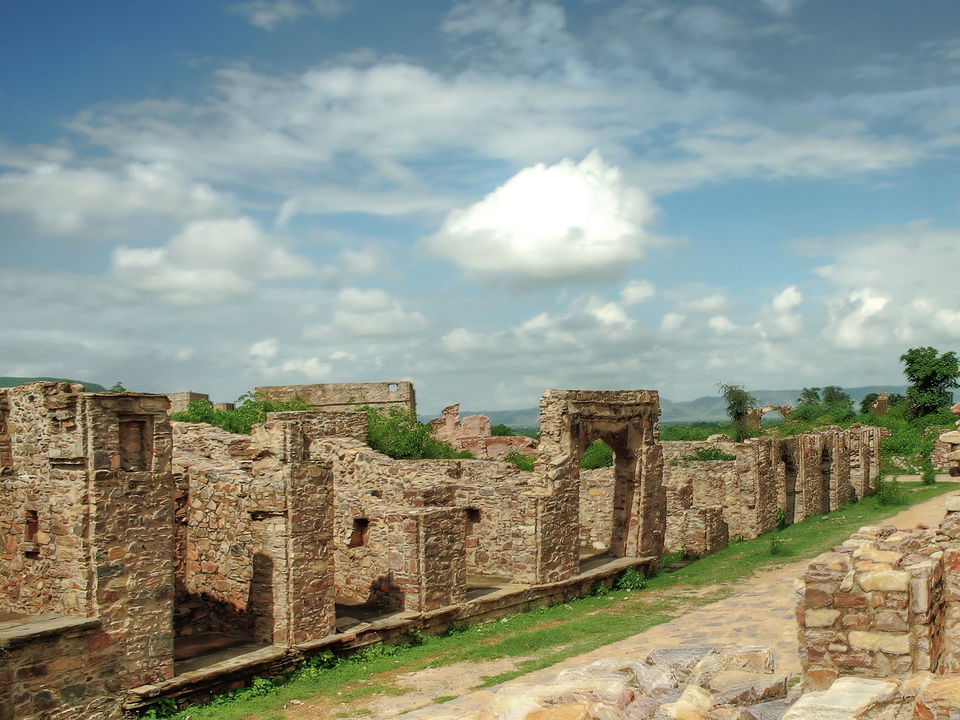 How to Reach Bhangarh and Nearby Places
By Road: Bhangarh Fort, also known as the Bhangarh Ka Kila is around 300 kilometres away from Delhi, and the best idea is to leave early in the morning and drive so that you are done by sunset. Do not let the bumpy roads deter you. Moreover, you should ideally rent a car that can also take you around Sariska/Jaipur/Alwar/Neemrana. Depending on the vehicle you hire, the entire trip should cost you anything between 10,000 to 15,000 Rupees.
By Rail: Alternatively, you could take the Shatabdi Express from New Delhi to Alwar and then take a taxi right up to the Bhangarh Ka Kila. However, bookings for the train need to be made in advance. Remember that Bhangarh has no hotels or restaurants and you would therefore have to travel quite a bit for accommodation options. Packing some food for the trip is a wise thing to do although it is not difficult to find a few dhabas along the way.
Timings of the Bhangarh Fort
The Bhangarh Fort is open on all days from 6 am to 6 pm and 11.15 pm to 3.30 am.
Best time to visit the Bhangarh Fort
The best time to visit the fort is from October to February during the winters when the weather is bearable.
Amazing Places to See Around Bhangarh Fort
1. Sariska National Park : Some 40 kilometres from Bhangarh Fort, the Sariska National Park and Tiger Reserve is a fantastic destination for those who love being in the wild. With an unending expanse of lush green jungles and babbling brooks coupled with boars, jackals, peacocks, sambars and monkeys, Sariska is an adventure like no other. However, you would have to be very lucky in order to spot a tiger.
2. Jaipur, Rajasthan : The capital of the majestic state and around 85 kilometres from Bhangarh Fort, Jaipur is one of the most loved cities in the world owing to the fact that it perfectly encapsulates the sheer essence of India. With a maddening number of palaces and forts, a thriving food and shopping scene, transport ranging from autorickshaws to camels and the most hospitable locals on this planet, Jaipur is essentially a celebration of life.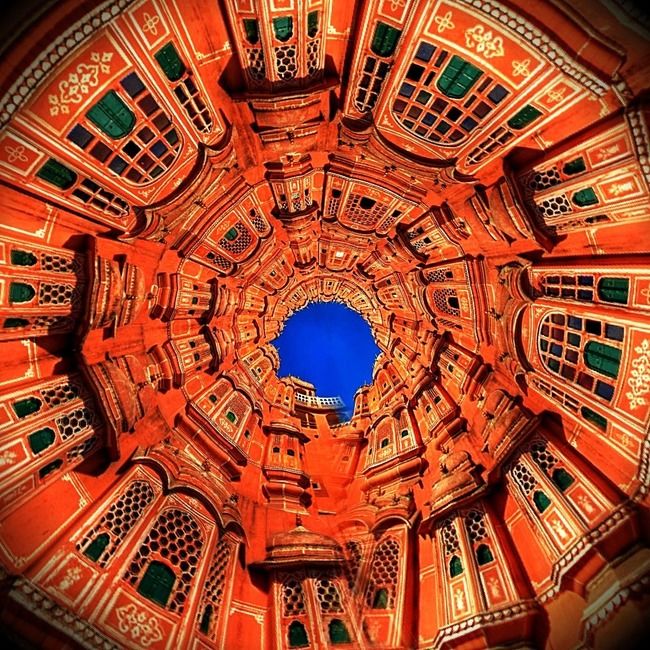 3. Alwar, Rajasthan : One of the oldest kingdoms of Rajasthan, Alwar is a relatively lesser known gem of the state. It is home to a plethora of palaces and forts that are nothing less than architectural marvels. Alwar is a wonderful little town to live in if in case you are looking to get away from chaos. Bhangarh Fort with its haunted stories is a good 90 kilometres away.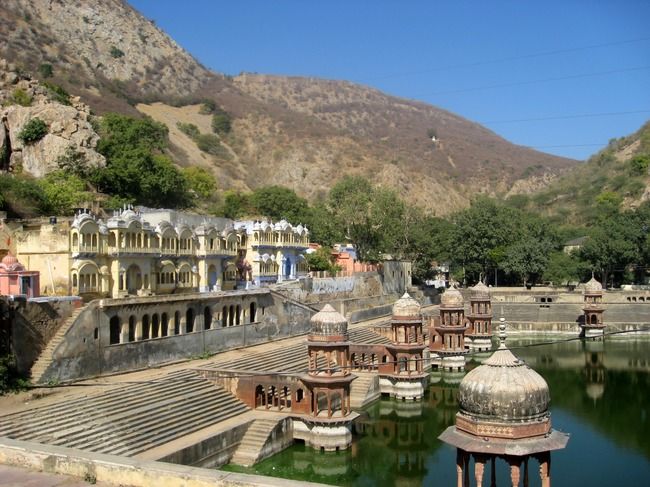 4. Neemrana, Rajasthan : Most people throng to Neemrana in order to visit the Neemrana Fort Palace, one of the oldest luxury hotels in Rajasthan. And then there's the adrenalin pumping Flying Fox, India's first zip tour. However, despite morphing into a flourishing industrial hub, this historical town has managed to retain the magic associated with it. Neemrana is around 150 kilometres from Bhangarh Fort.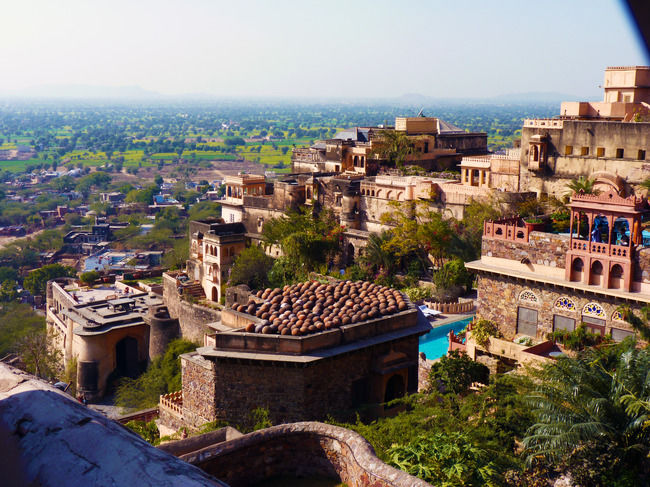 Best Rated Places to Eat Around Bhangarh Fort
1. Prem Pavitra Bhojanalaya (Alwar) - While this non-fussy eatery serves basic vegetarian food, everything on the menu is delicious, reasonably priced and will remind you of home.
2. Tapri (Jaipur) - One of the most popular names in Jaipur and the country for that matter, Tapri is the best place to have tea along with some light, appetizing snacks.
Have you visited Bhangarh? Encountered anything spooky? Share your experiences with the Tripoto community and gain followers on Tripoto.
All hotel prices are approximate and on a per day basis. They were last updated on February 19th, 2016.
Frequent Searches Leading To This Page:-
Rajasthan tour packages, Rajasthan tourism, Jaipur tour packages from Mumbai, cheap Rajasthan tour packages, budget Rajasthan tour packages, Rajasthan tour packages from Delhi, Rajasthan tour package for family, top Rajasthan tour package with price, Rajasthan tour packages from new Delhi, top Rajasthan tour package for couple, top Jaipur tour packages for family