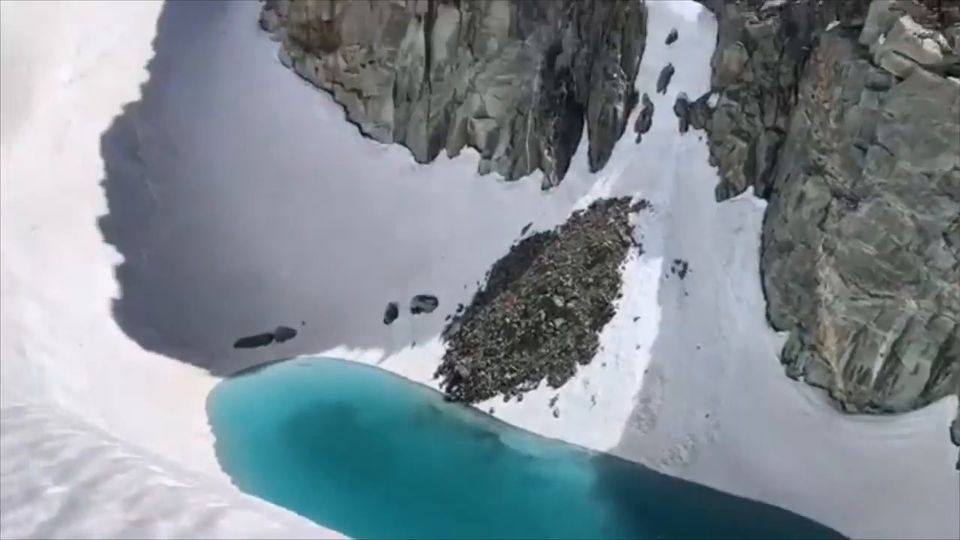 Spread over 1,200 km across seven European countries, the Alps is one of the highest mountain ranges in the world. However, a recent development in the highest peak of the Alps shows that climate change is for real and it will leave you stunned. A 33 ft by 98 ft lake has abruptly cropped up between the snow-capped mountains of Mont Blanc. Nestled right in the middle of peaks, this lake is said to be just a few days old and is proof of adverse effects of climate change in the world.
Who spotted it first?
On June 28th, 2019, when Bryan Mestre was hiking on the mountains of Mont Blanc, he was shocked to find a lake at 11,000 ft between the Dent du Géant mountain and the Aiguilles Marbrées peak.
As reported by IFLSCIENCE, Bryan explained, "The lake was a real surprise. You're supposed to find ice and snow at this altitude, not liquid water. Most of the time when we stay for a day at this altitude, the water in our water bottles starts freezing."
After sharing a few pictures on the internet, another hiker contacted Bryan, who visited the place 10 days before June 28 and never saw the lake.
What exactly is happening?
"I have been up there a fair number of times, in June, July and even August, and I have never seen liquid water up there," said Bryan to IFLSCIENCE. According to researchers, this unnatural phenomenon took place due to the heatwaves. Europe was struck by a massive heatwave for straight 10 days in June. France itself recorded the highest temperatures of all times.
In 2015, a similar lake appeared in the region which also equated to the effects of global warming. This means more (but bigger) lakes can crop up in the coming future.
While effects of climate change are undeniable, this lake became the talk of the town with real beautiful pictures of it on the internet.
Get travel inspiration from us daily! Save our number and send a Whatsapp message on 9599147110 to begin!