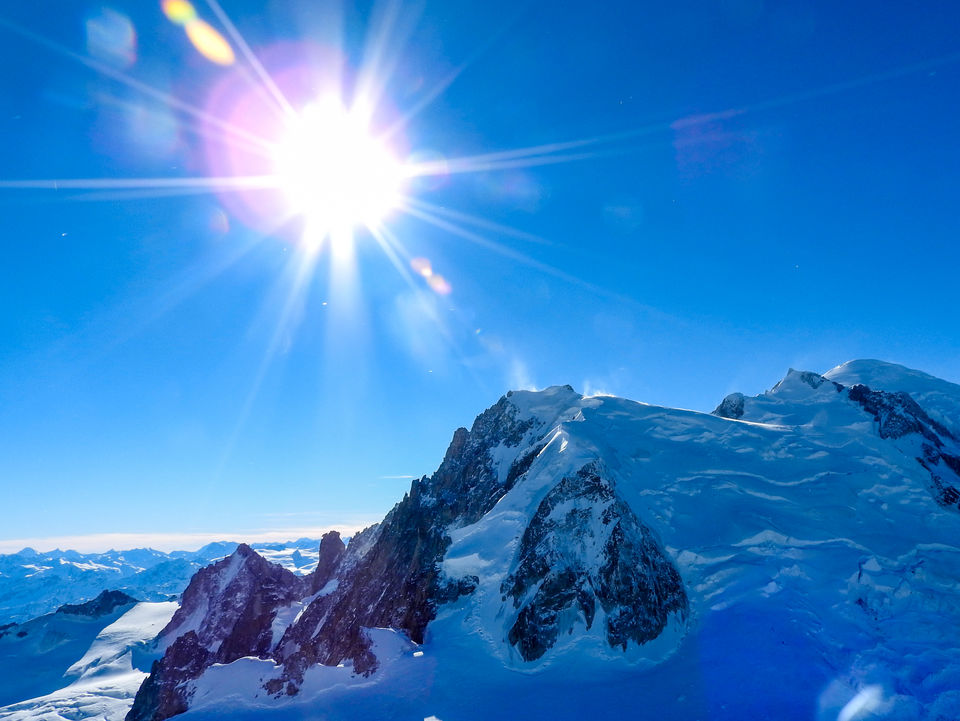 Chamonix is a small quaint town situated in heart of the French Alps in close proximity to Switzerland and Italy. Away from bustling tourist places of France, surrounded by undeniable spectacular views of snow capped Alps, Chamonix has a unique charm that resonates warm European romance even in harshest of the cold.
Of all the beautiful things Chamonix homes, I was particularly interested in visiting 'Monarch of the Alps' - Mont Blanc the highest mountain in western Europe and Mer de Glace - one the largest glacier in Europe. Chamonix is well known for skiing, hiking and is also a heavenly abode for nature lovers and photographers.
How to Reach : Chamonix is 3 hours by road from Geneva airport which is well connected to all of Europe. Many bus operators like alpy bus, flixbus serves regular daily trips from Geneva to Chamonix city center which costs around 20 Euro. Many shuttle operators like mountain drops even provide door to door service for around 35 Euros. Renting a car from Geneva airport and driving to Chamonix is another good option as road to Chamonix is insanely beautiful (notice toll at swizz-French border is sometimes jam packed).
Transportation within Chamonix: Most of the hotels provide guest card which allows free travel in valley buses. Walking within Chamonix could be fun too as lot of streets opens up to undeniable spectacular view of Mont Blanc
Explore: Buying Mont Blanc multi pass will be economical. A multi pass for 2 days costs around 80Euros and you get to do at least 3 most popular things in Chamonix which includes aiguille du midi cable car, riding Montenvers train to Mer de Glace and Tramway du Mont-Blanc. Buying these tickets individually will be more costly.
On our arrival day, we took aiguille du midi cable car which goes till height of approx. 3800m. Once atop, we were welcomed by sun, snow and storm to the imposing scenic panoramic views of Swizz, French and Italian Alps.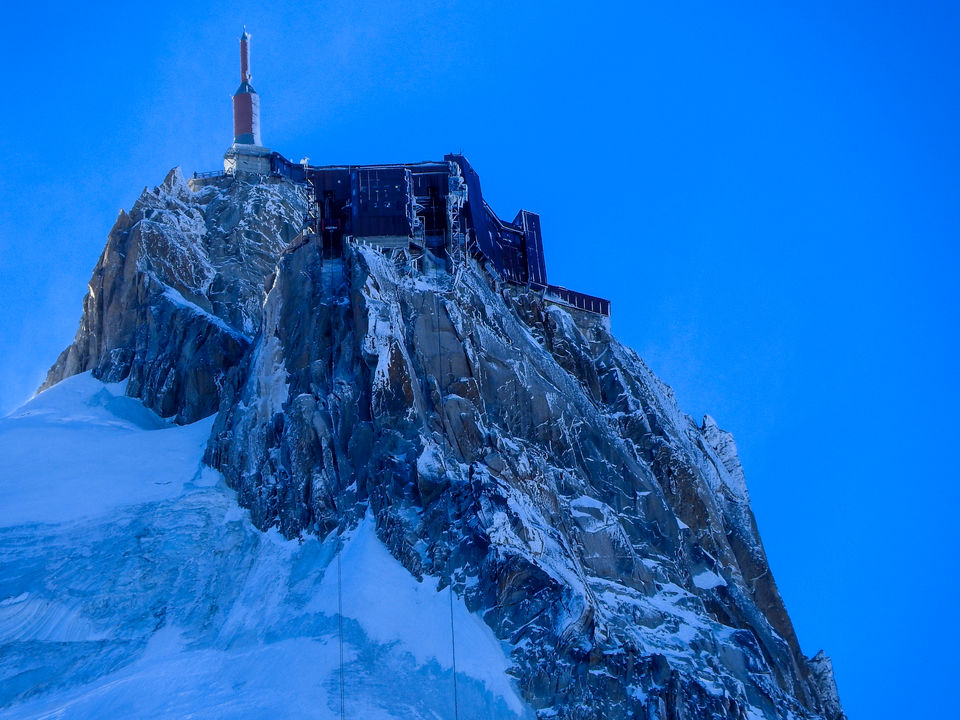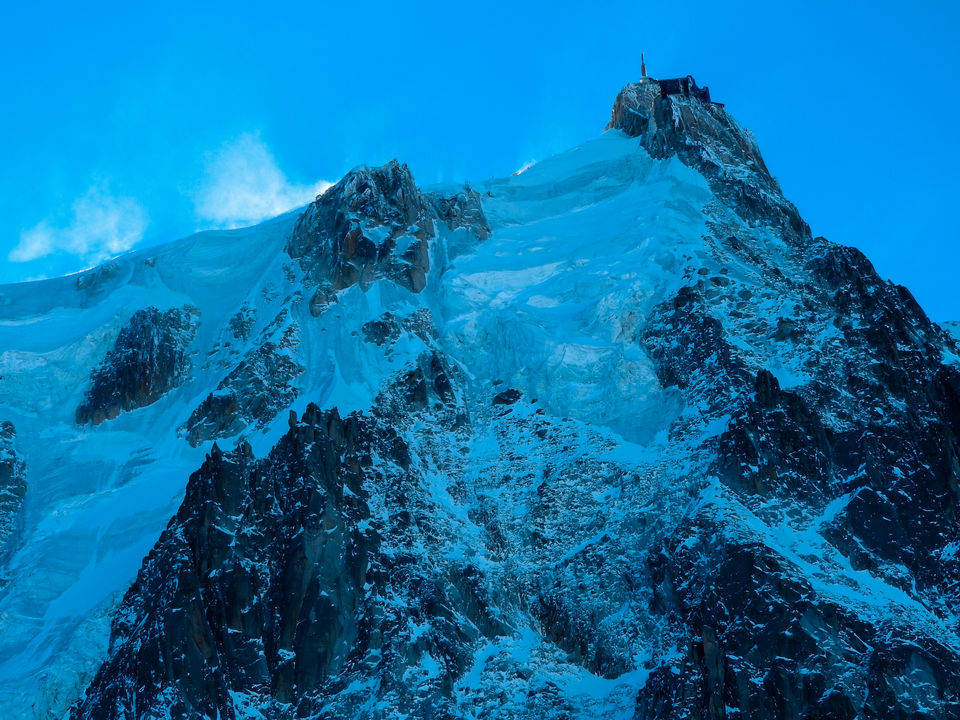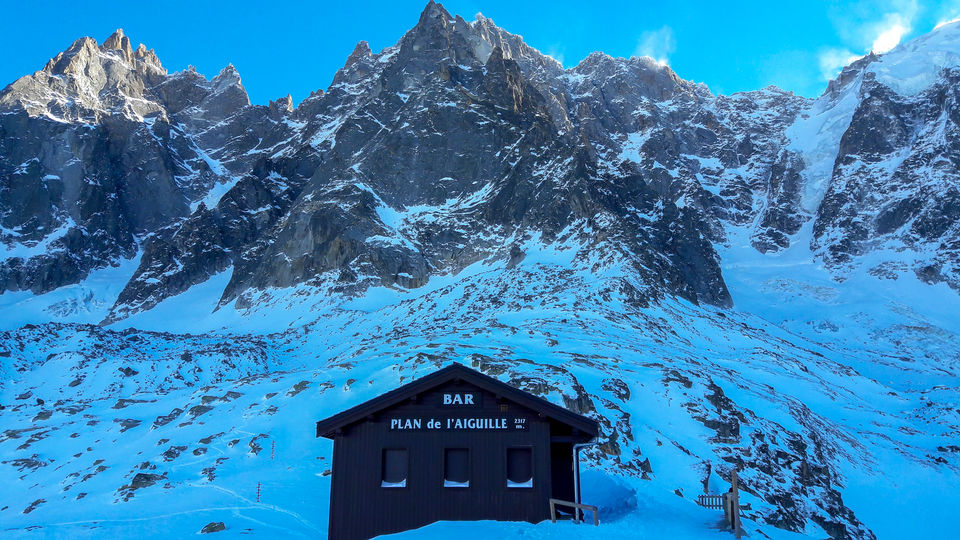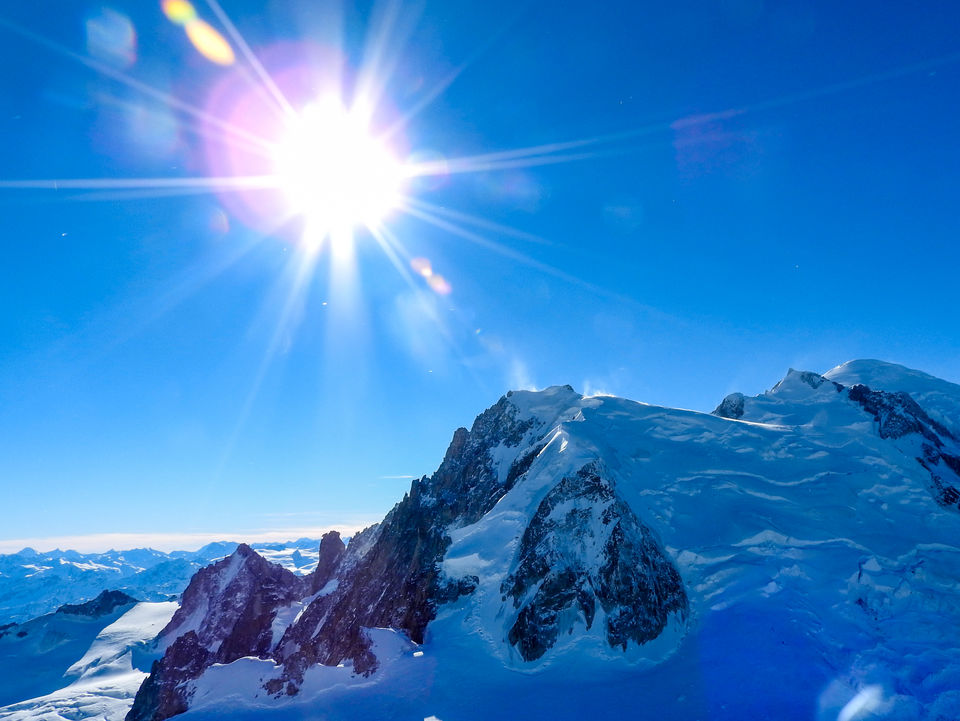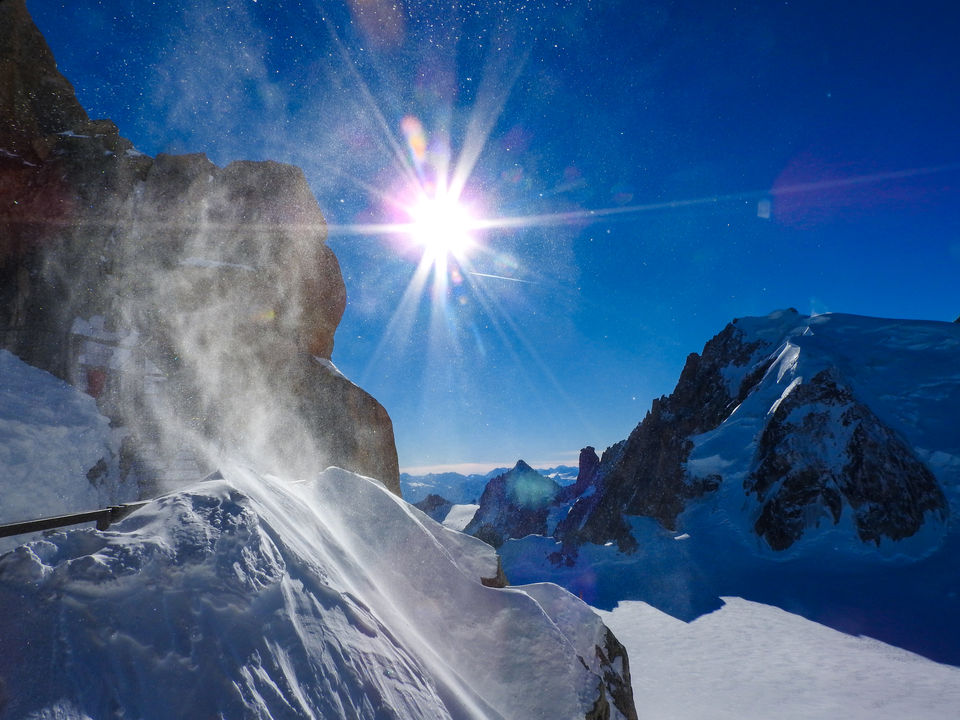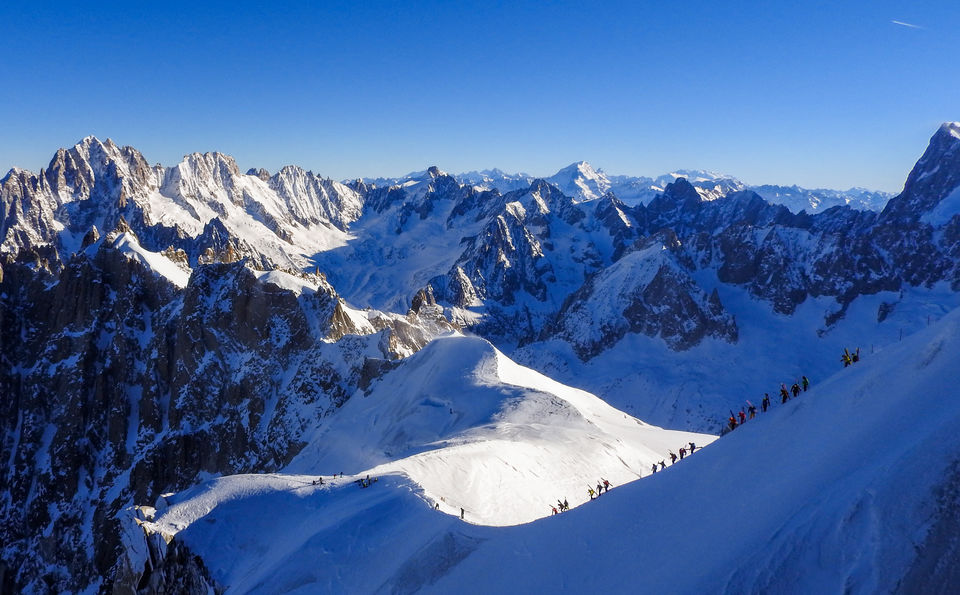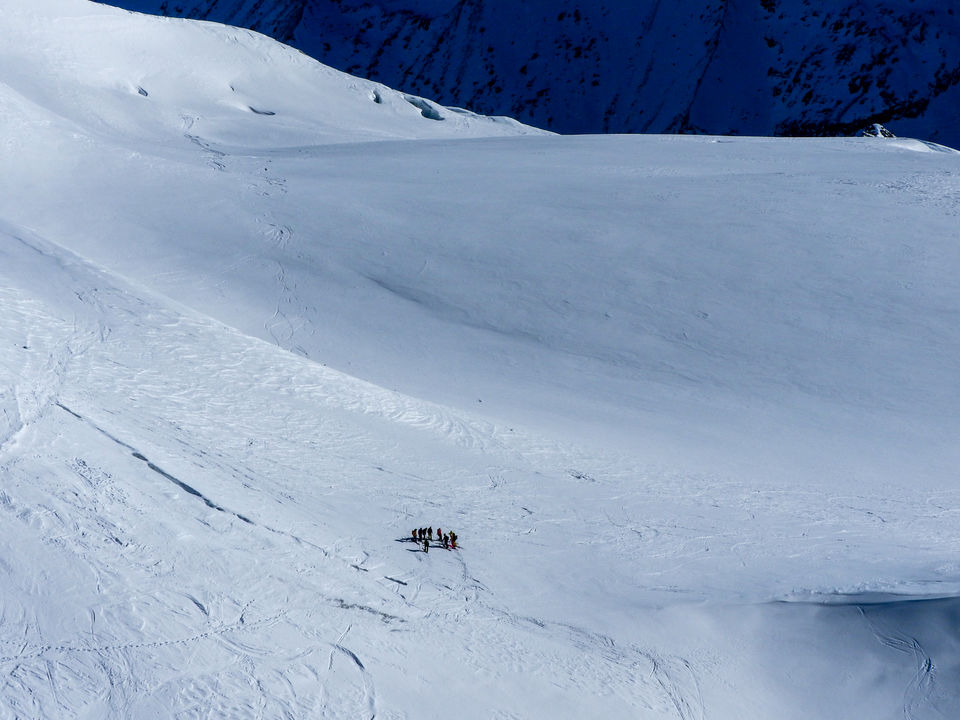 Unfortunately, staying atop isn't cheap either physically or economically. Back to the town, most of streets open up to undeniable spectacular view of Mont Blanc, some streets have dramatic views of river Arve and other streets are equally mesmerizing.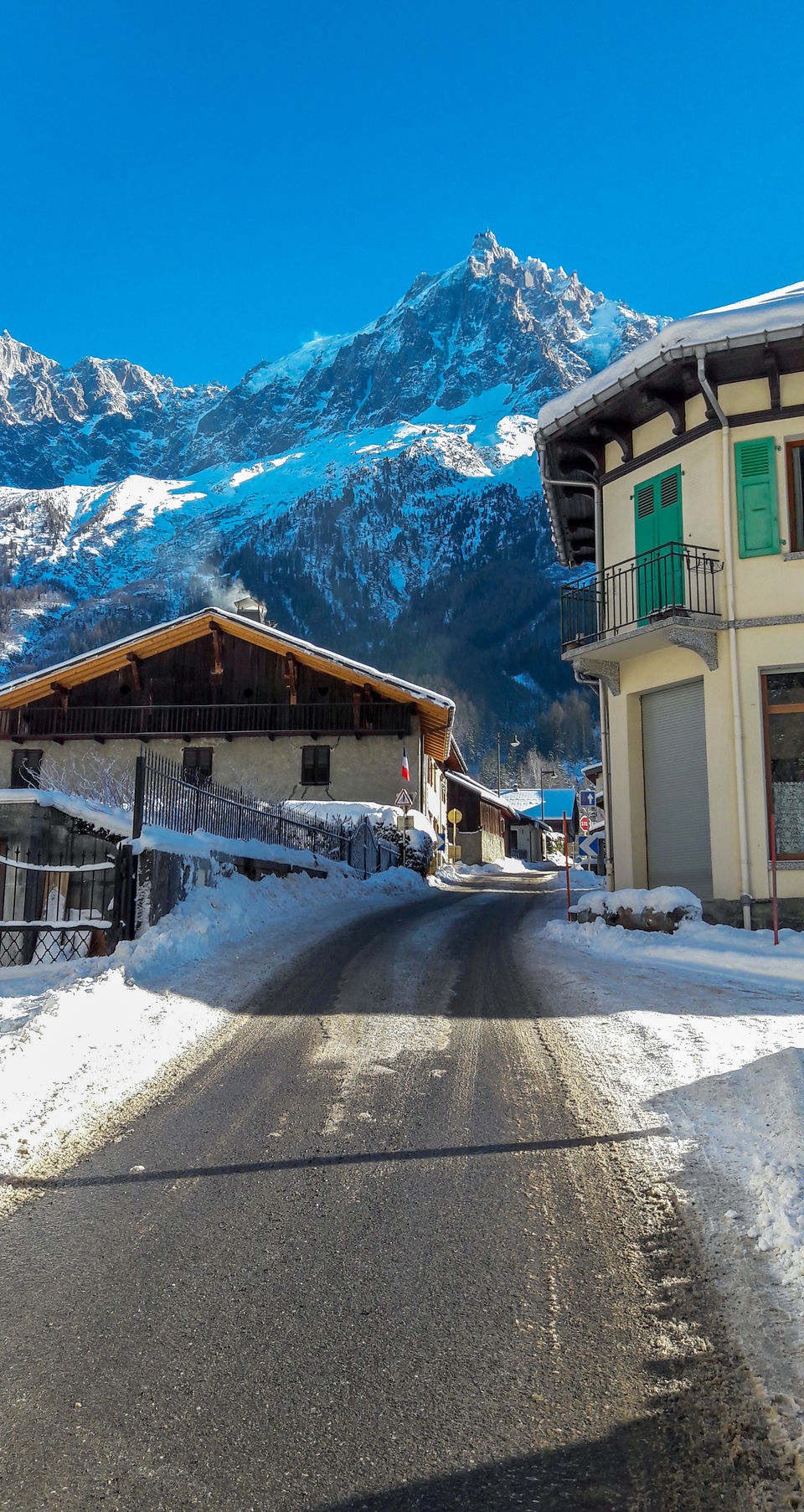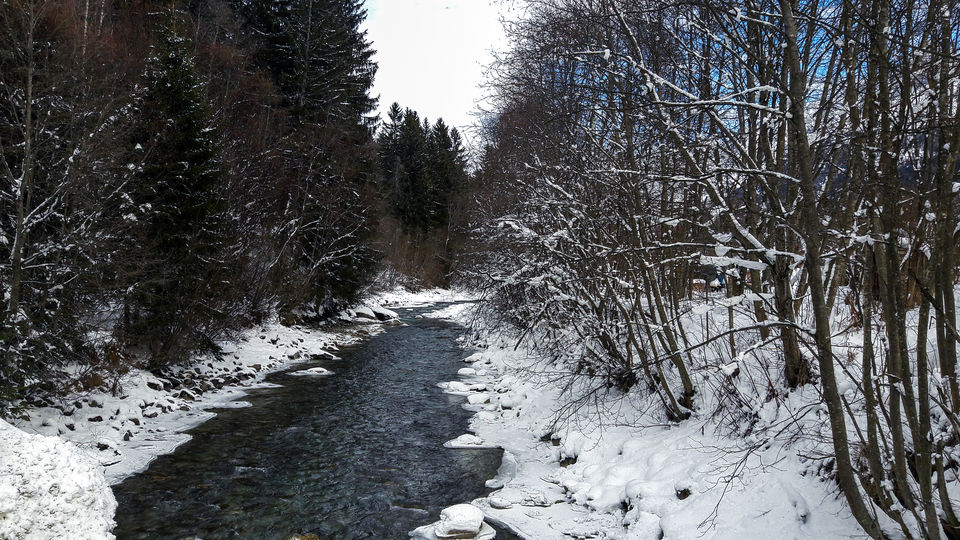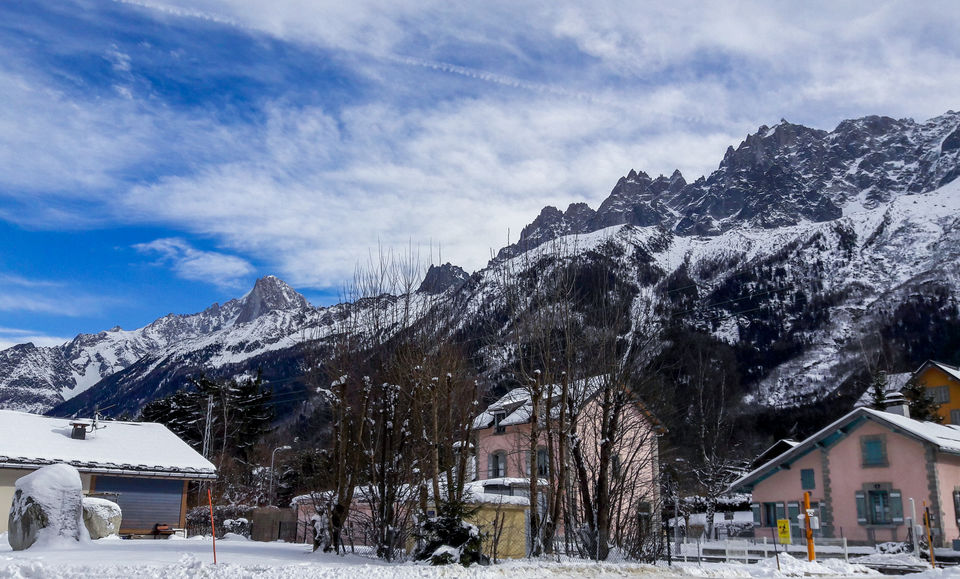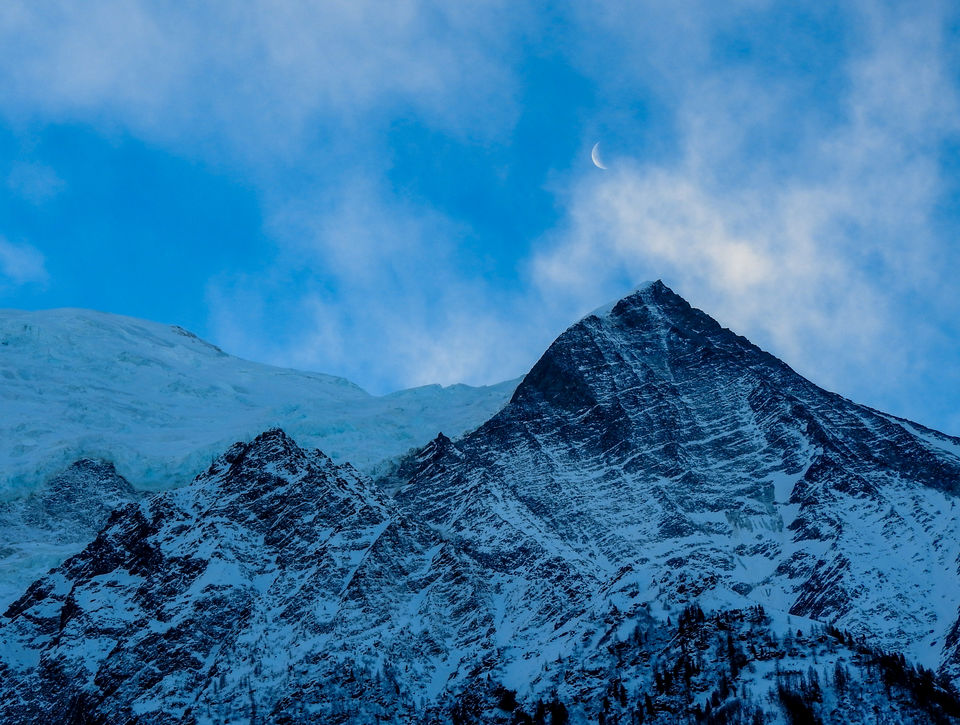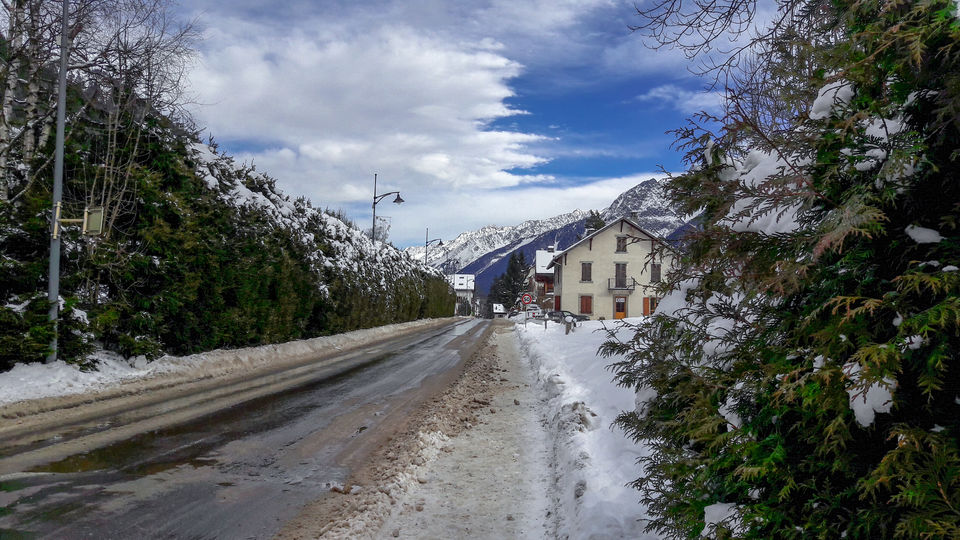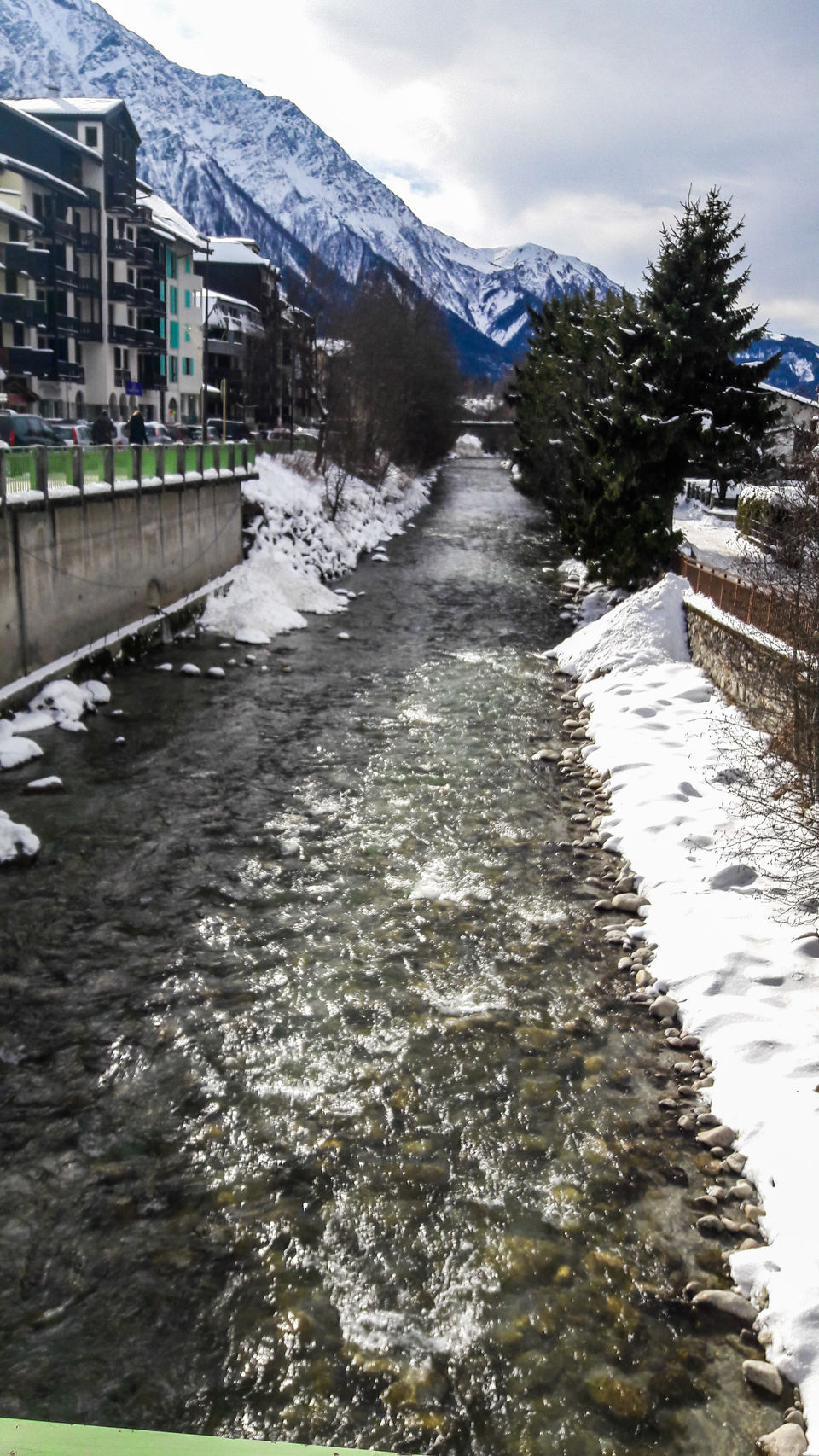 We took Montenvers railway's toy train looking red trams to go to Mer de Glace (sea of ice). It was beautiful train ride passing through valley and magical forests.
Hope is beautiful thing, perhaps as beautiful as what lays at end of this track.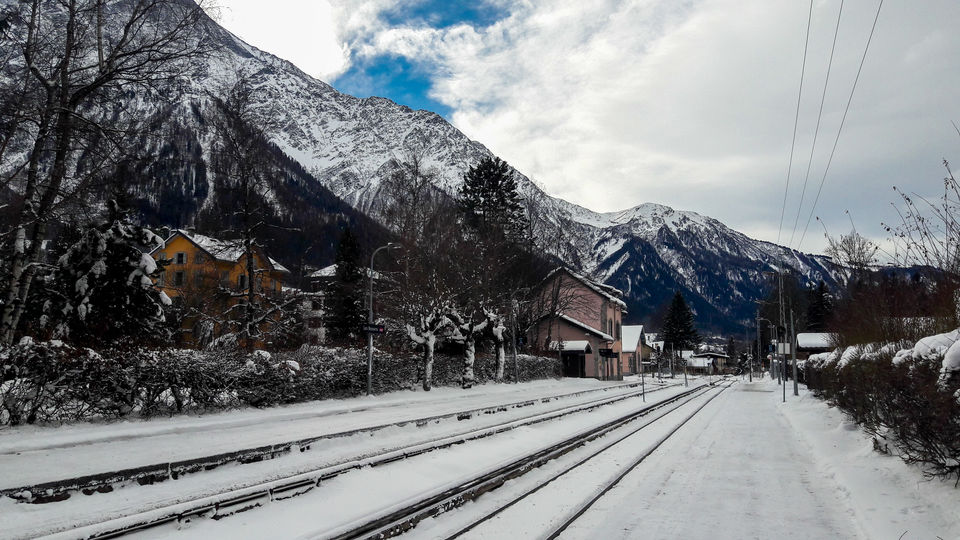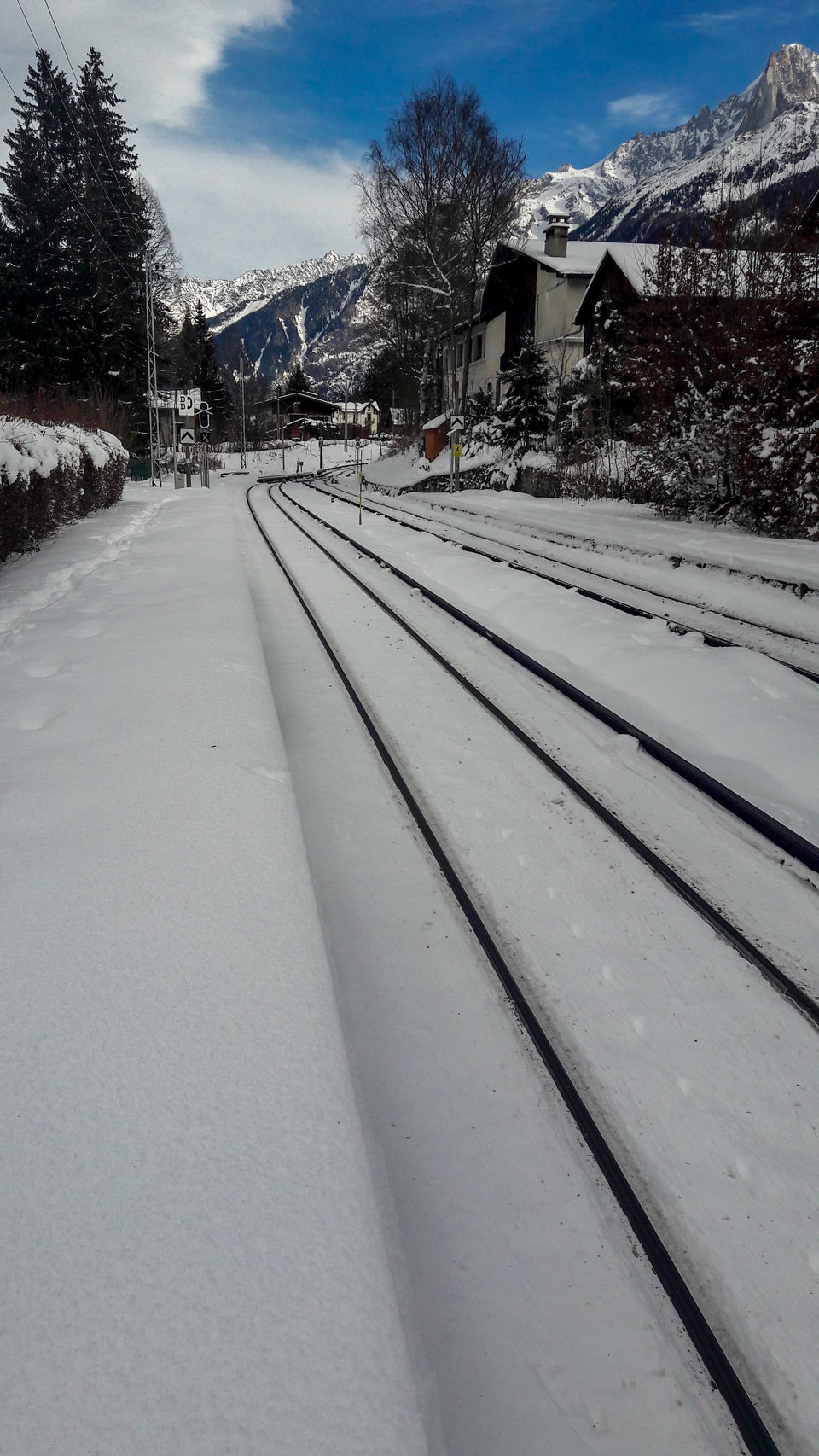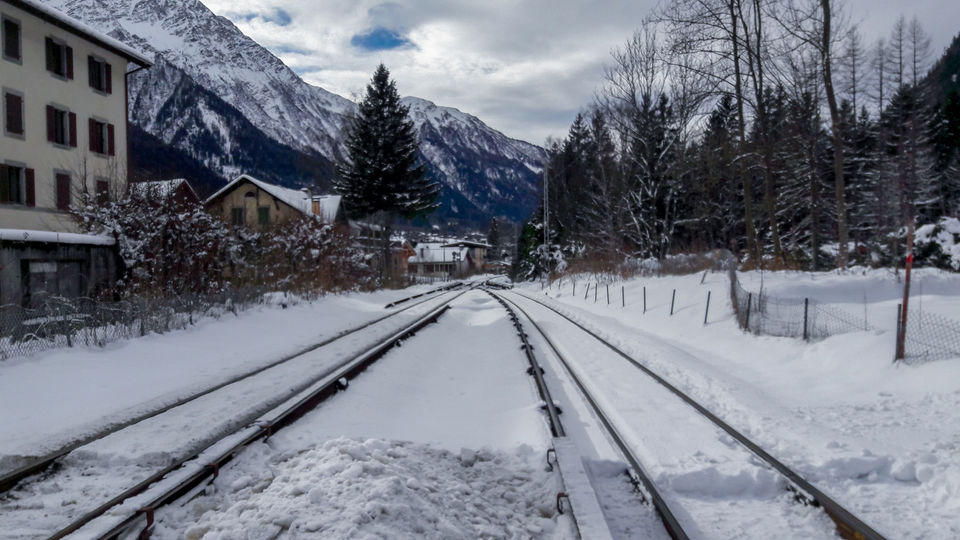 Explore : Chamonix has everything to offer sikking, snowborading, hiking for adventure junkies, various wines and french cuisines for foodies, scenic beauty for nature lovers. I wish I could try all of that in 2 day trip.
Hiking : Chamonix offers various hiking routes along its alpine ridges. The trails are properly marked and easy to follow. Views along these routes are so picturesque that getting lost doesn't sounds like a bad day. Though in winters lot of hiking routes are closed.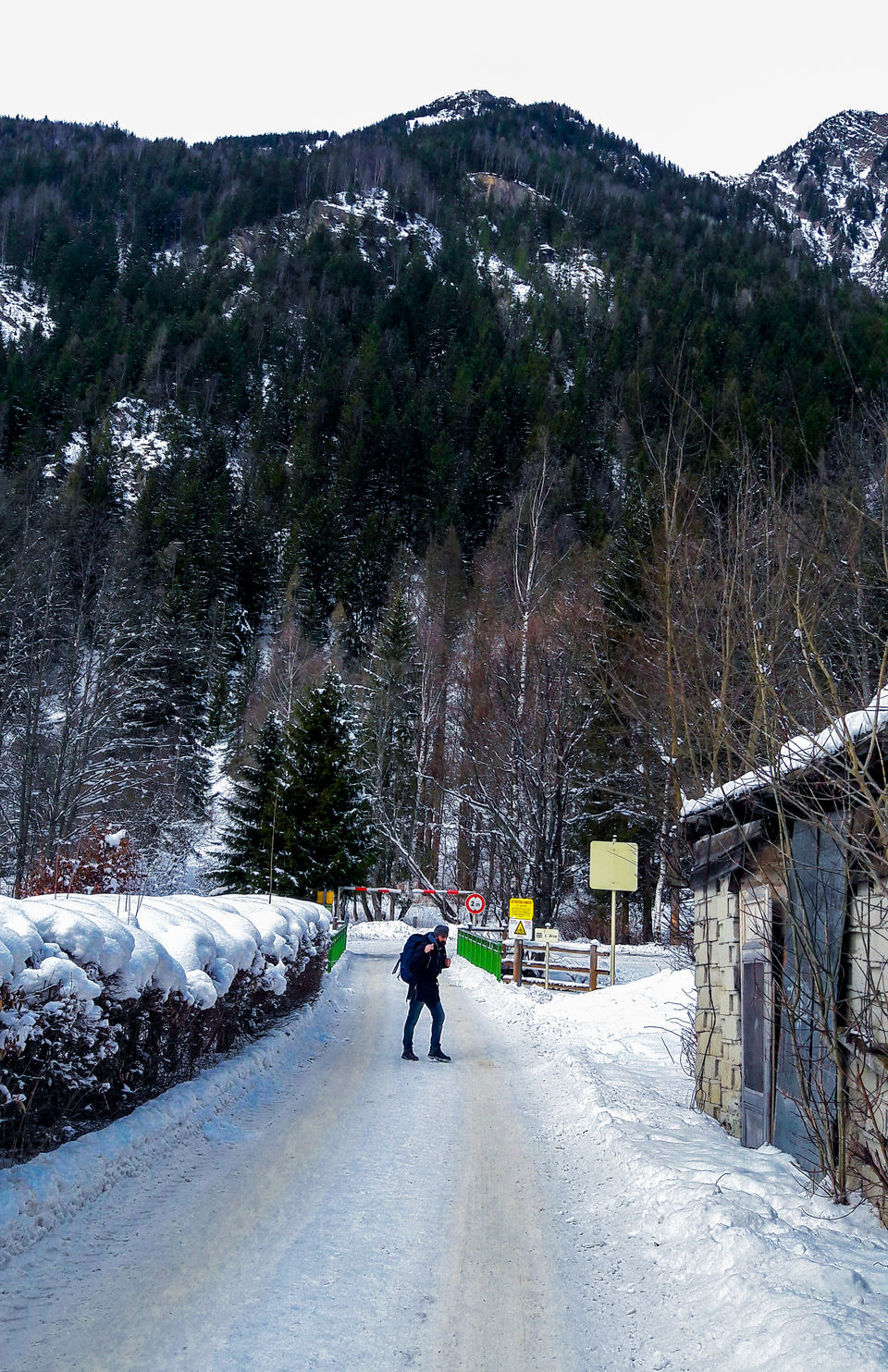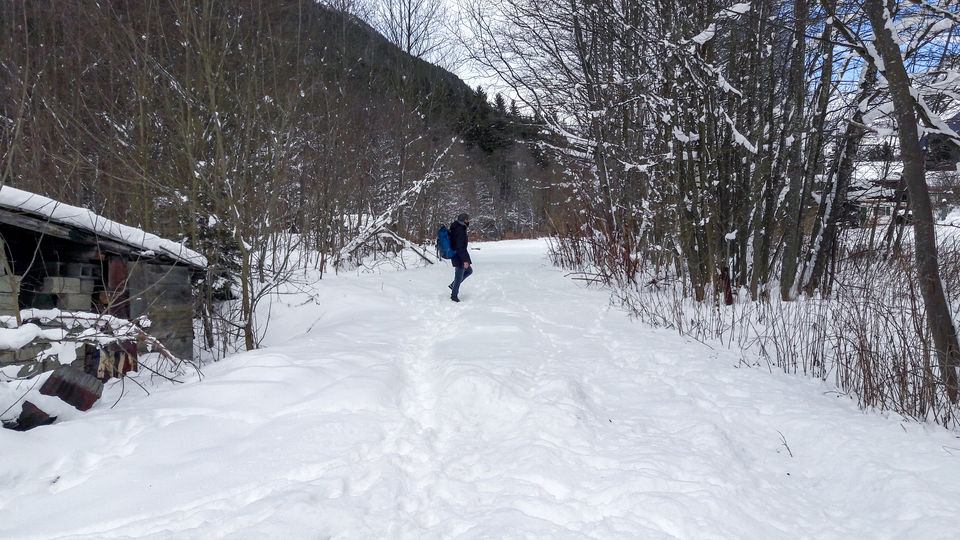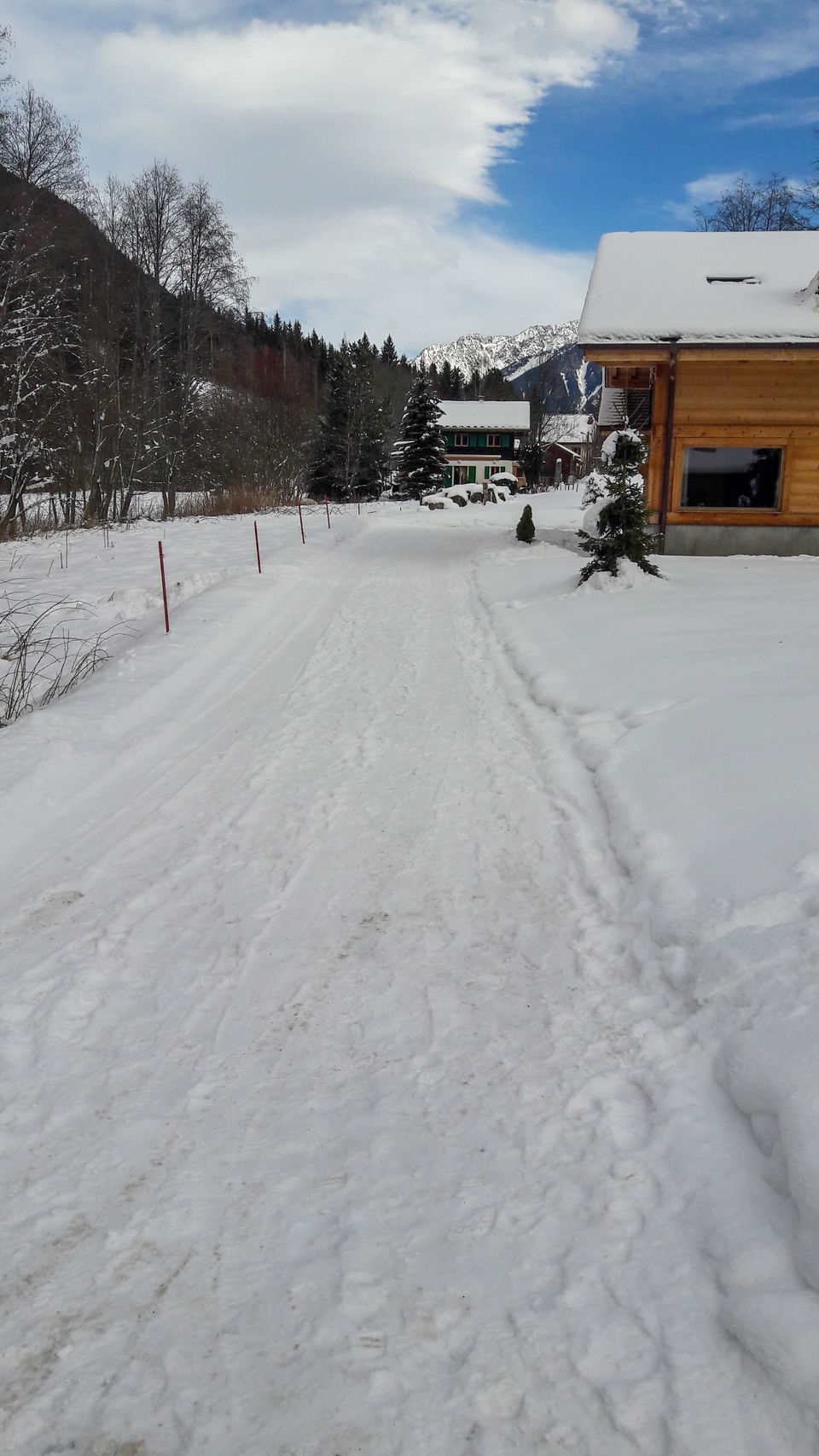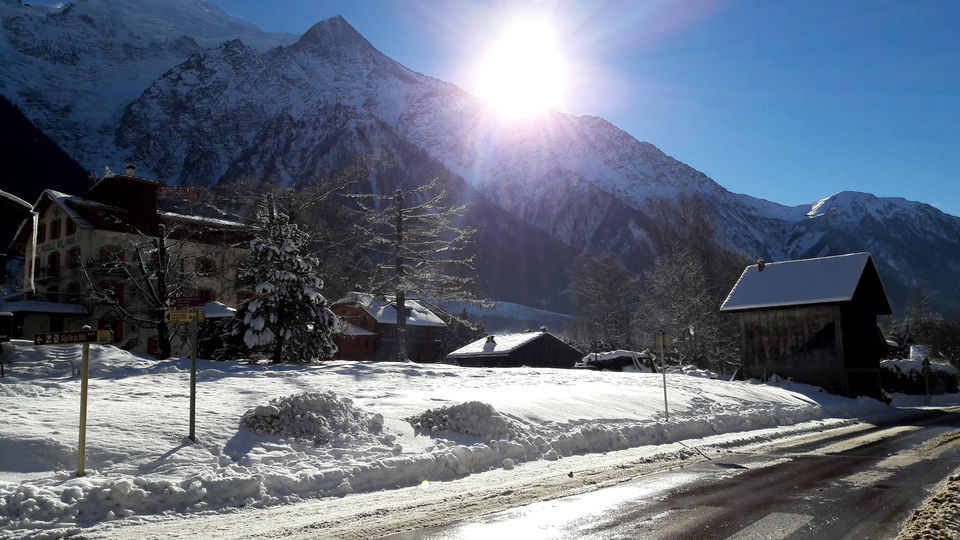 Eat and Drink: Chamonix has wide variety of breads, pies, pastries, cheese and of course wines. There are plenty of bakeries and restaurants, surprisingly lot of them serve vegan/vegetarian dishes. Most of the staff were refreshingly friendly and helpful in making us understand about French cuisines to which we were not unaccustomed. We particularly loved Munchie (bit of Asian theme) and Bizes restaurants. Vegan risotto starter is unmissable.
Staying in Chamonix:
Airbnb is for sure a cheap way to stay but there are many reorts, chalets and wonderful hotels. We stayed at Hotel aiguille du midi in Les Bossons 3km from Chamonix, it is family beautiful charming hotel in foot of Mont Blanc. Luckily we had mountain view room.
Life would had less regrets if I could wake up to this every morning.