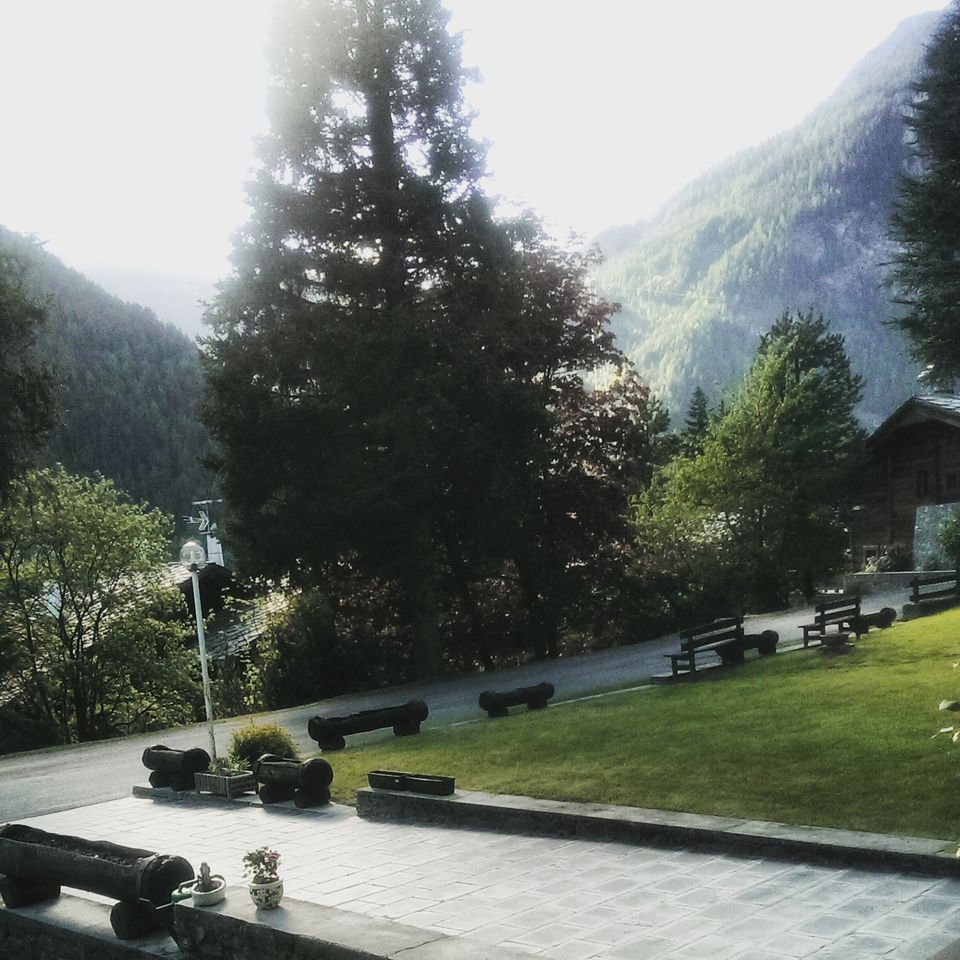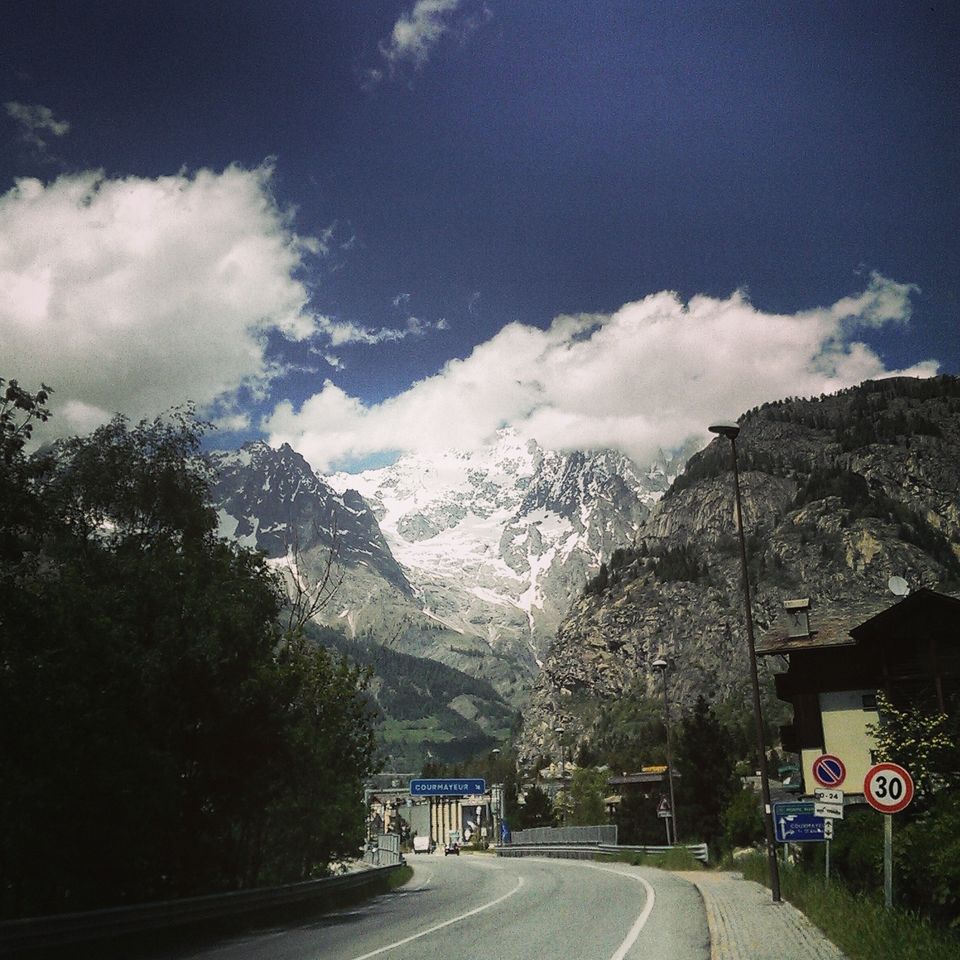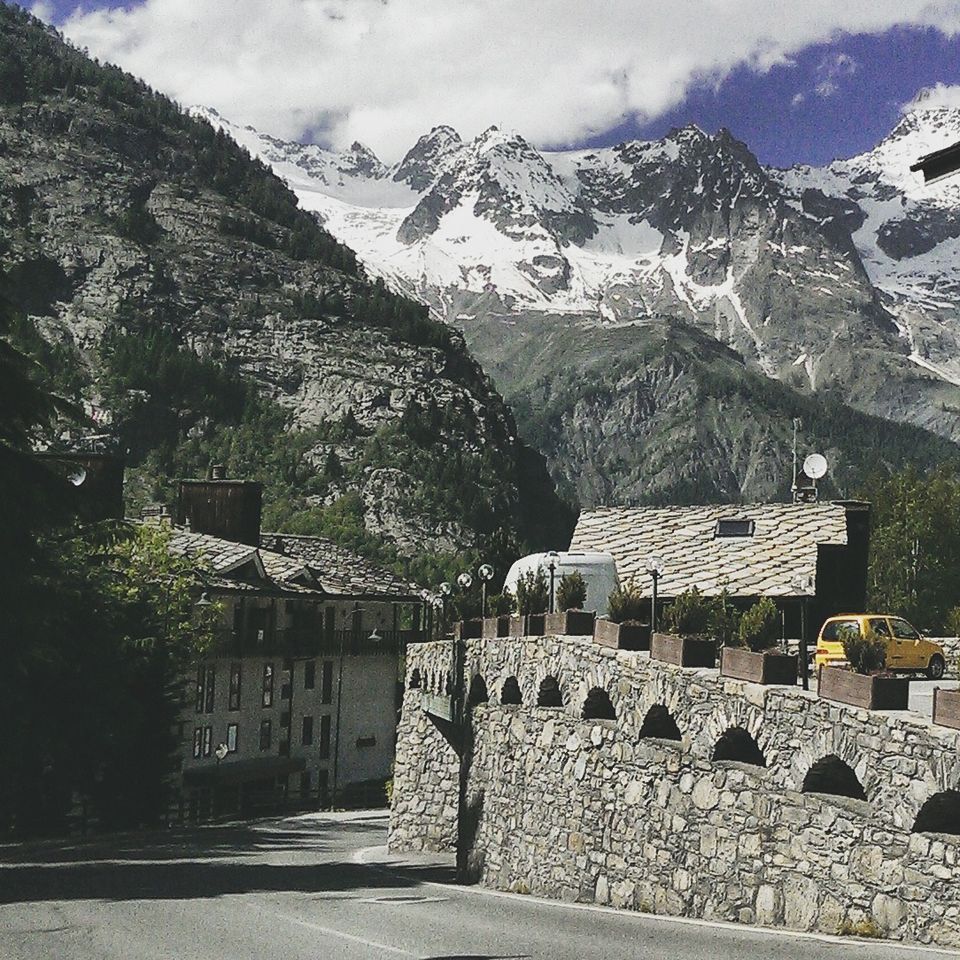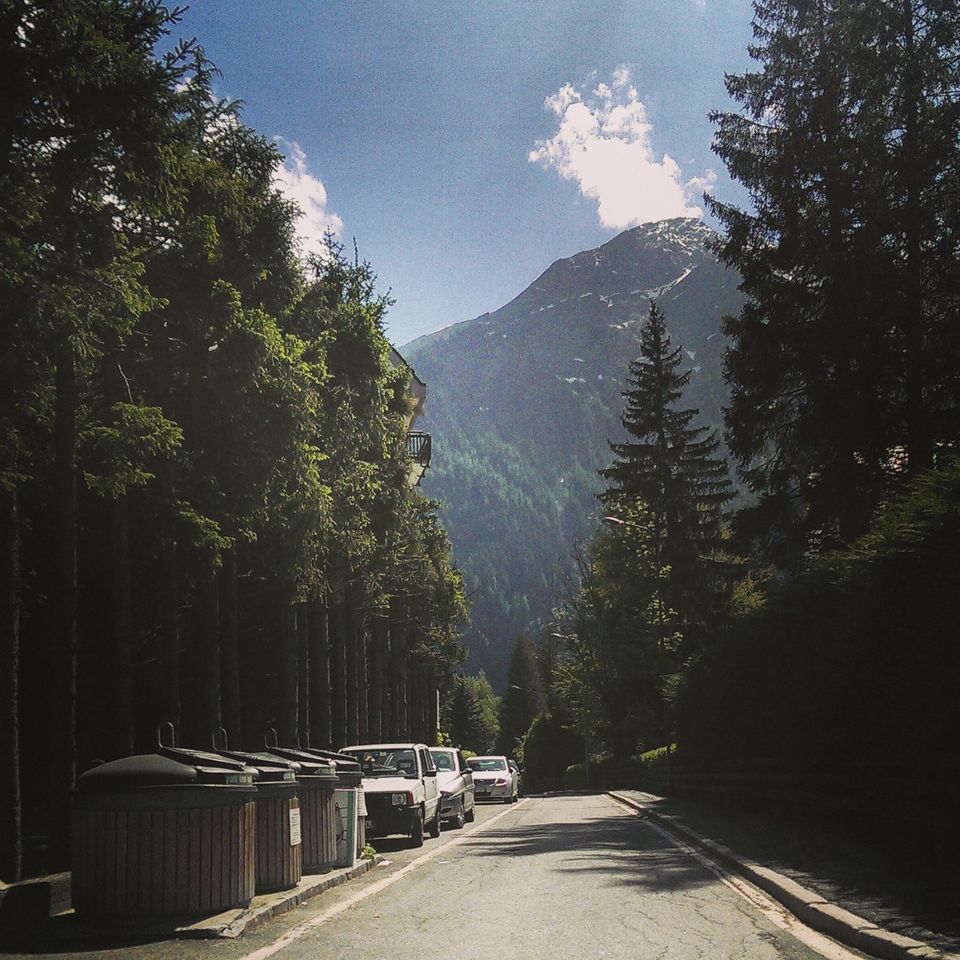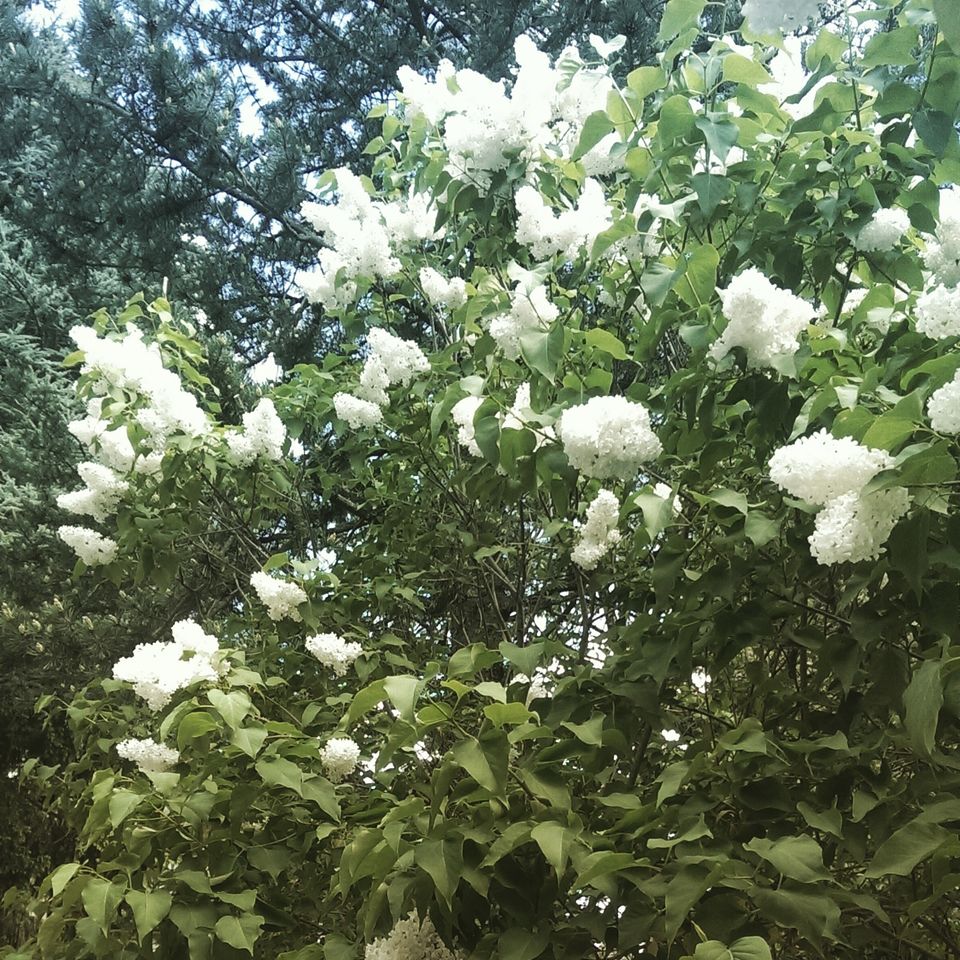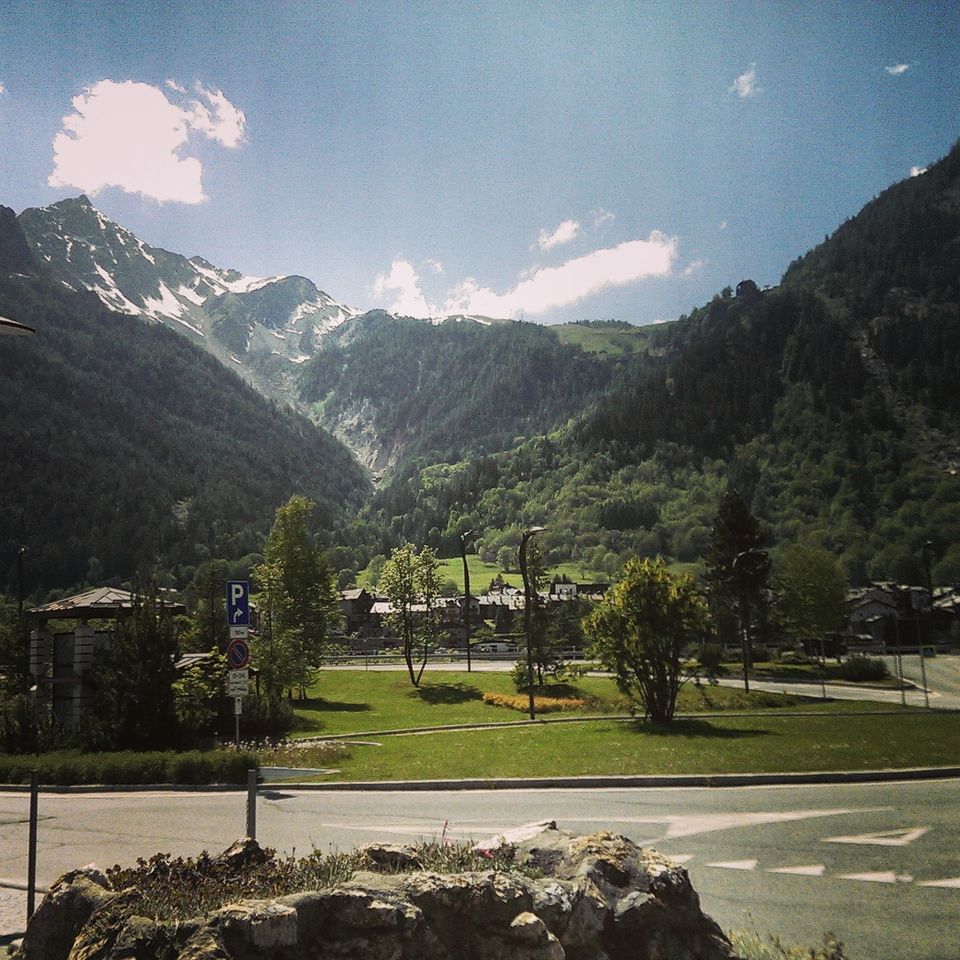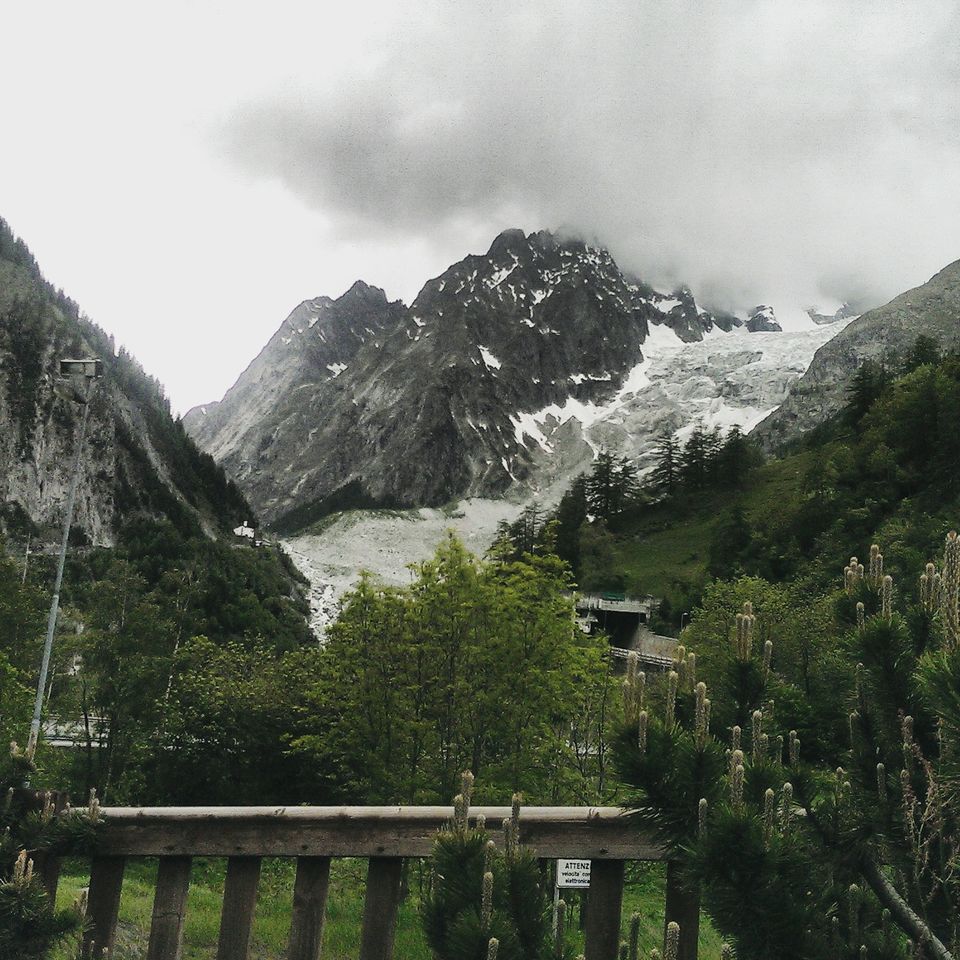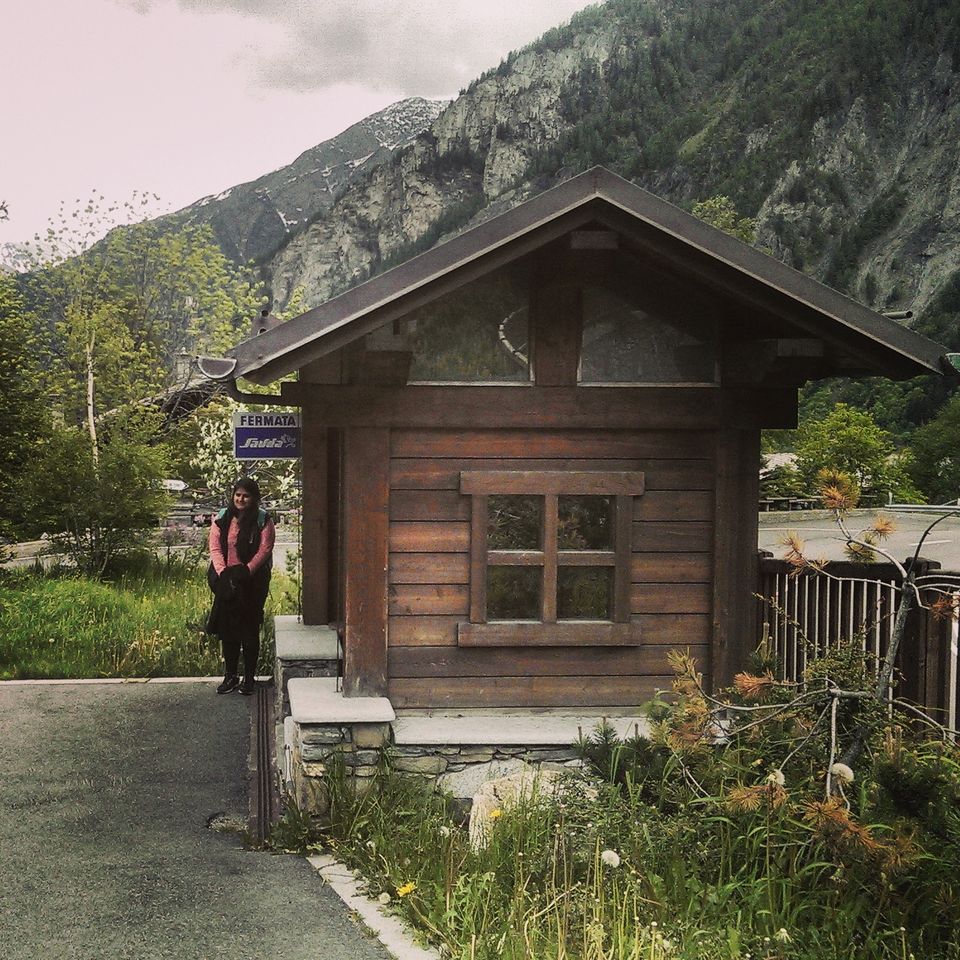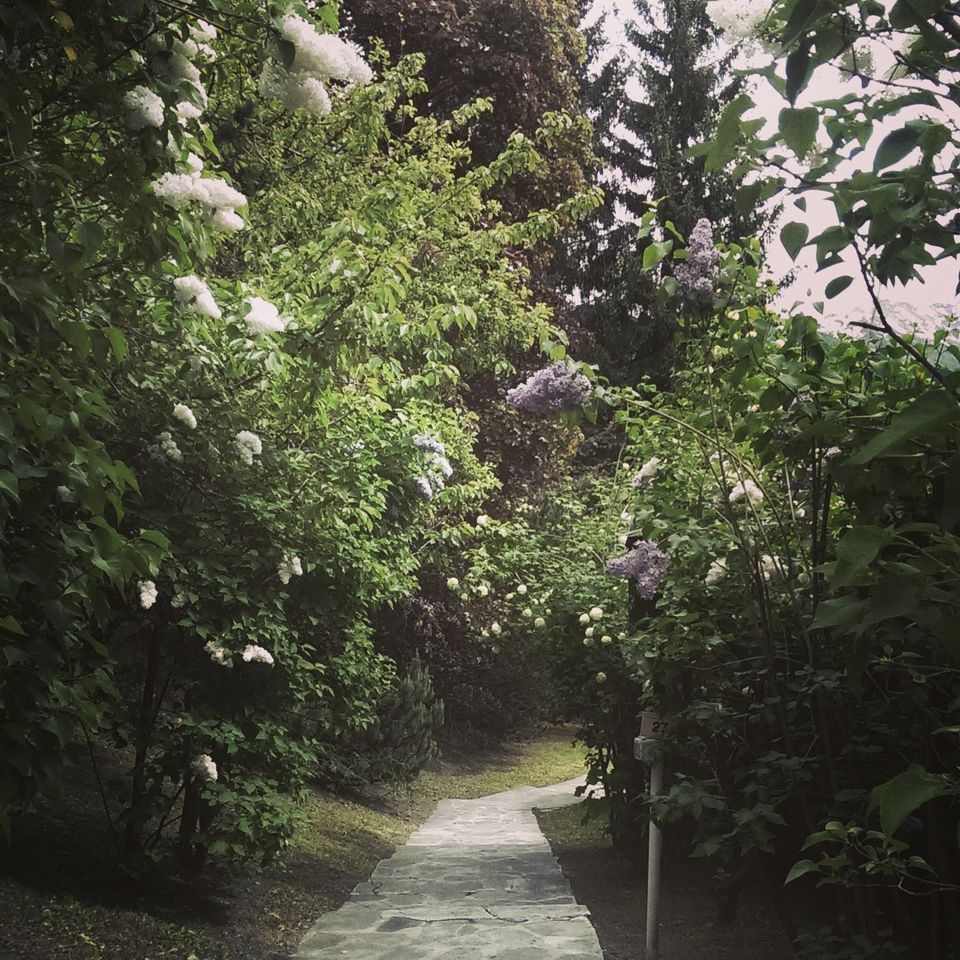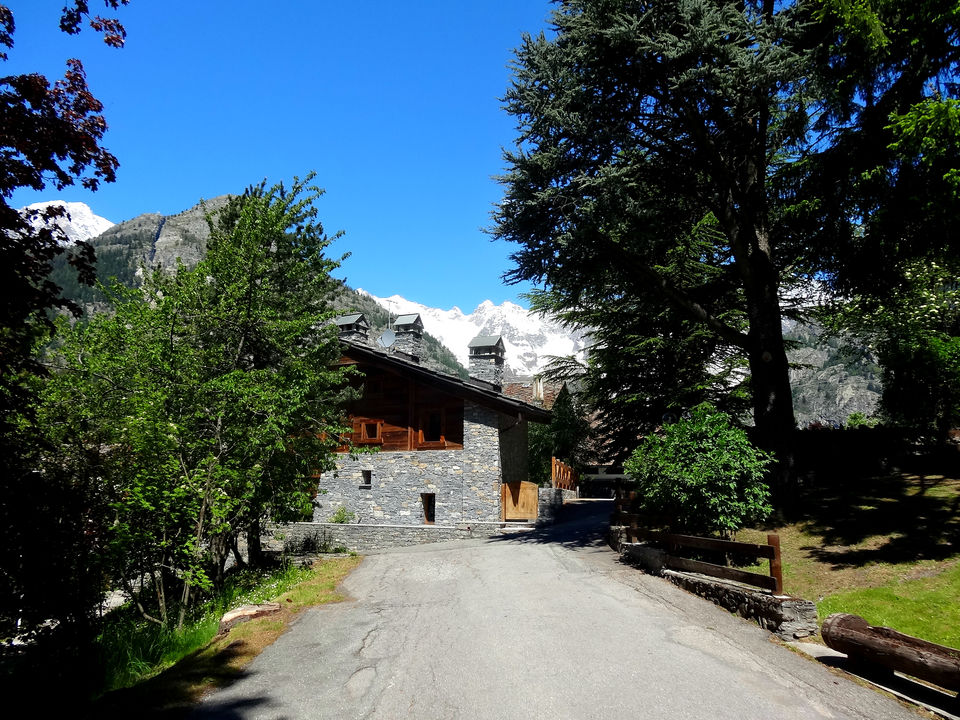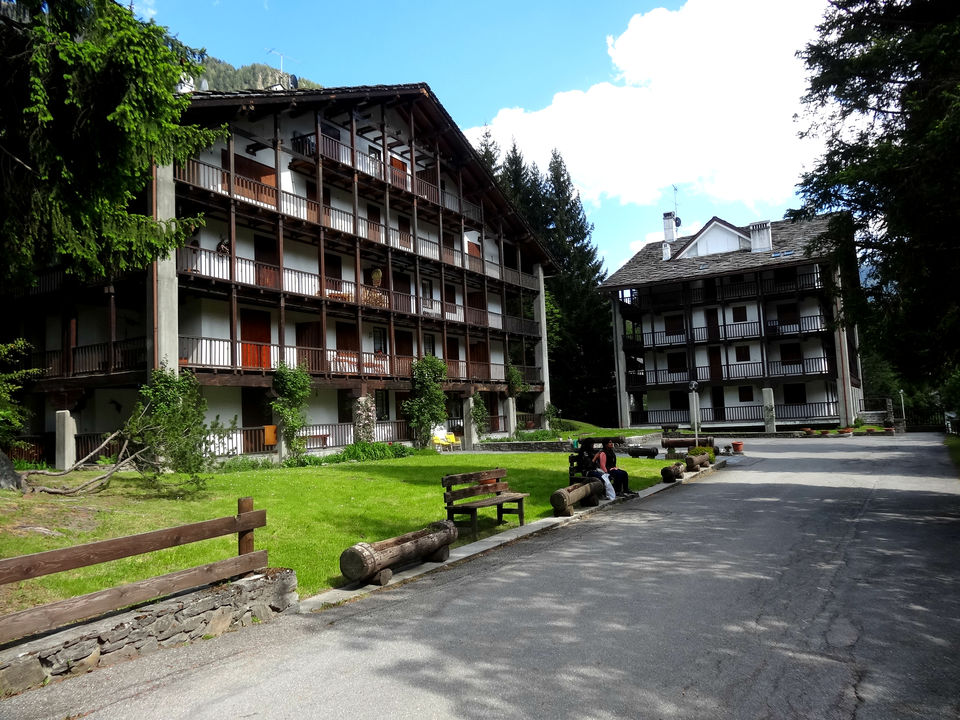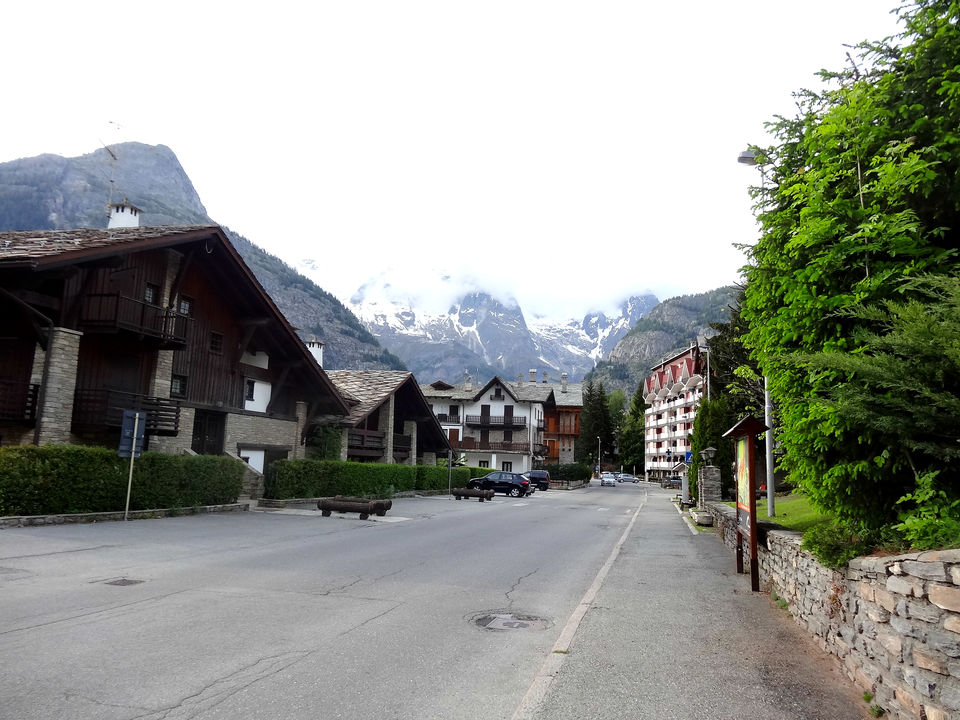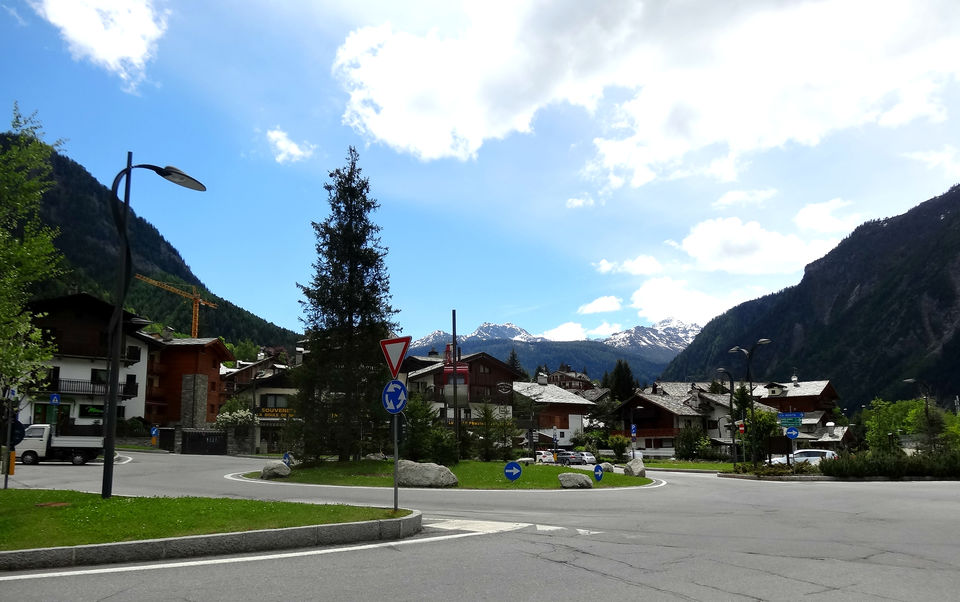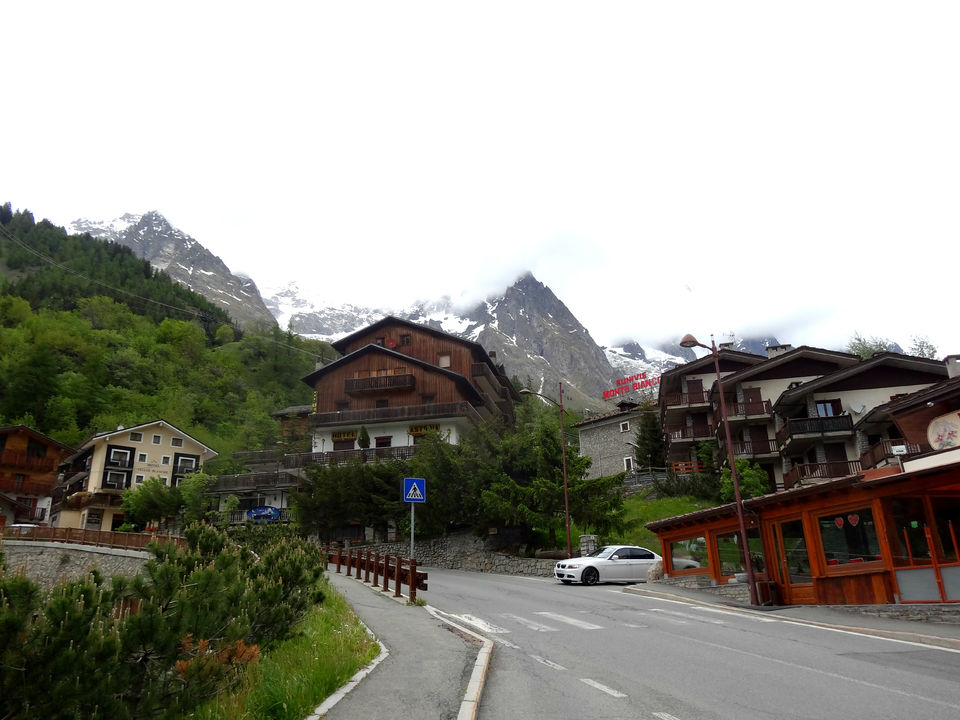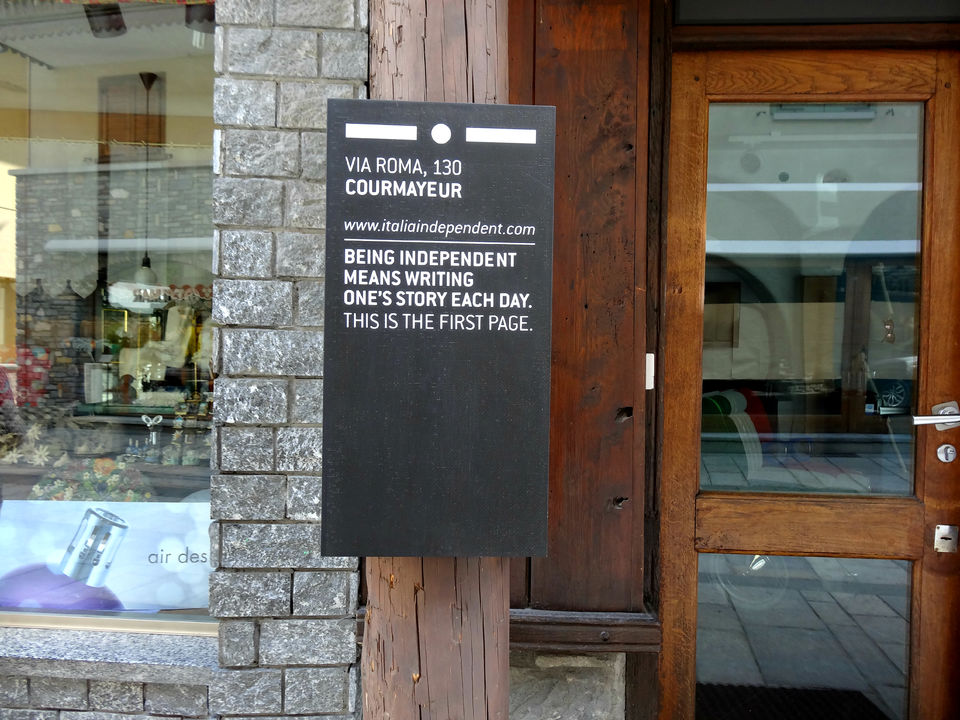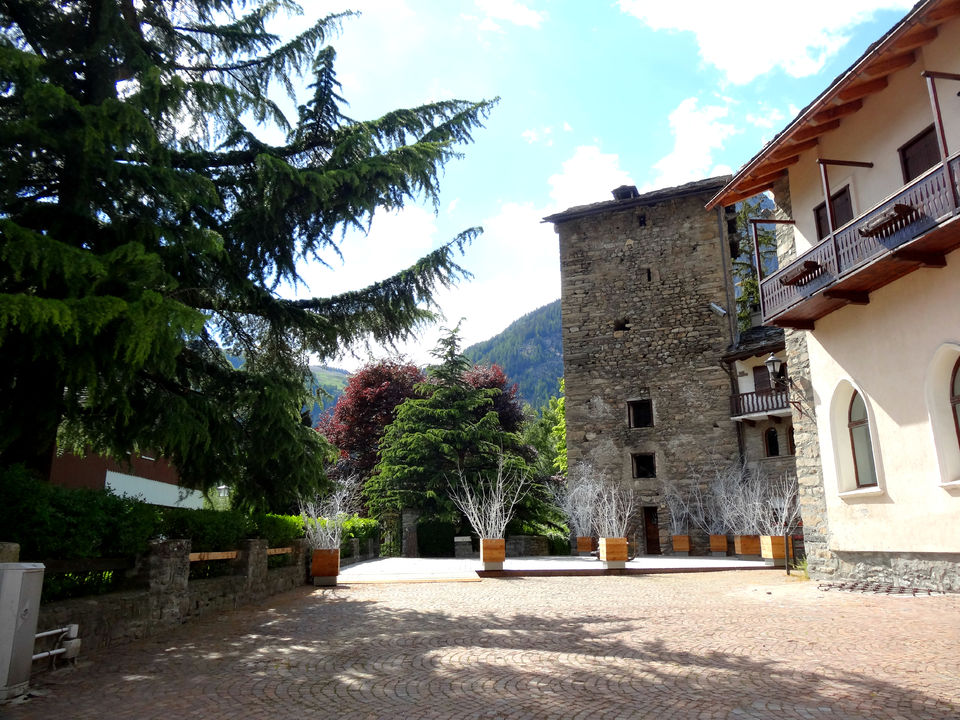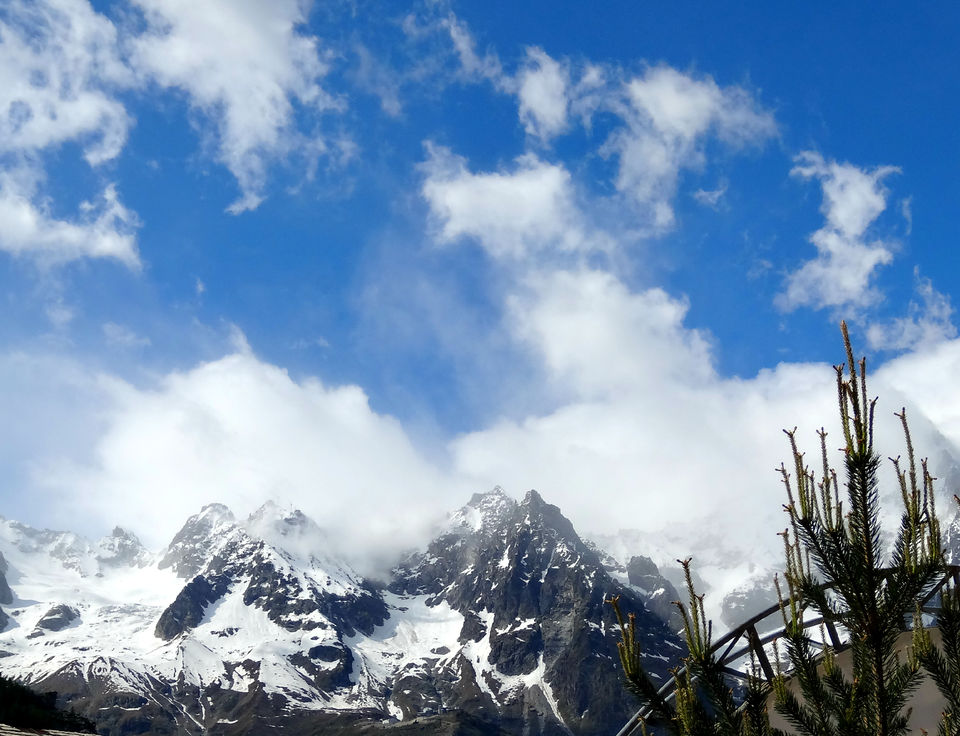 Courmayeur is a village with two distinct faces, two individual characters - one that shows itself during summer and the other that preserves itself for when winter is coming. During winters, it is a paradise for skiers who love to find their way through high slopes that glint with snow. And when summer decides to show its face, it morphs into a ghost-town of sorts where you long to see fellow human beings. Tucked in the Aosta Valley of North-western Italy, the town is guarded on one side by the gigantic Mont Blanc, Western Europe's highest mountain. And once you cross the border by hopping on to a cable-car, you are in Chamonix, an extremely popular French ski resort.
If you decide to visit in May or June, which are the summer months, expect to do nothing except laze around with a book and a cup of hot cocoa in hand. Yes, a hot drink is imperative because summertime in the mountains of Europe usually means that the temperatures mostly drop below 10 degrees. If you love being in proximity to nature, you are in the right place as the greens interspersed with the blues and whites will enthral you. If you are lucky, a fascinating view of the Mont Blanc will greet you right at your window, reminding you of a stack of the densest of chocolate-banana brownies topped with Madagascar vanilla bean ice-cream and sprinkled with chocolate shavings that immediately melt in the mouth. And if the previous sentence reminds you of dessert, there are numerous cafes, gelaterias and restaurants around the valley that will gladly satiate your sweet tooth.
Walking around Courmayeur and its neighbouring village, La Palud, on narrow, deserted streets lined with quaint pizzerias, boutiques, chalets and stone cottages, I somehow knew where I wanted to live ten years down the line. The air, unlike what we breathe in the cities that we live in, was cool, crisp and had floral, woody and mossy undertones to it. The locals, although very few in number, were always ready to help, whether it came to calling a taxi or providing directions in broken English that was always somewhat peppered with Italian and French. I drank a lot of local wine and combined it with fine Italian chocolate and I can swear on my maps and walking shoes that I was a very happy girl; that I truly belonged in the mountains.
Courmayeur is an author's dream and a poet's paradise. It is frequented by the rich and also the not-so-affluent, yet, it showers both with equal amount of love and warmth. When in Courmayeur, especially during the summers which are not like the activity-laden winters, make sure that you find yourself a nice place to stay because no matter what, you will be spending a lot of time indoors, often by the fireplace. While the village has some good hotels, I would suggest that you rent one of the many mountain homes of locals who have moved to metropolises for work. The one that I was staying in defined 'cosy' in ways like no other and was also luxurious at the same time. The icing on the cake was the bookshelf I discovered in my room which contained titles that had been on my reading list for ages. My idea of a perfect vacation had finally been realised. Getting there: Savda Buses running from Turin/Milan terminate at Aosta from where you have another hour long ride to Courmayeur. Booking your tickets online is the best idea and they range from 10 to 15 Euros. Always remember to carry a print out of your ticket before boarding the bus. There are faster train connections as well, but they involve a lot of changes and you ultimately have to get into a bus at Pre-Saint-Didier, therefore, a direct bus ride should be smoother, especially if you have a lot of luggage with you. The journey could take up to 5 hours.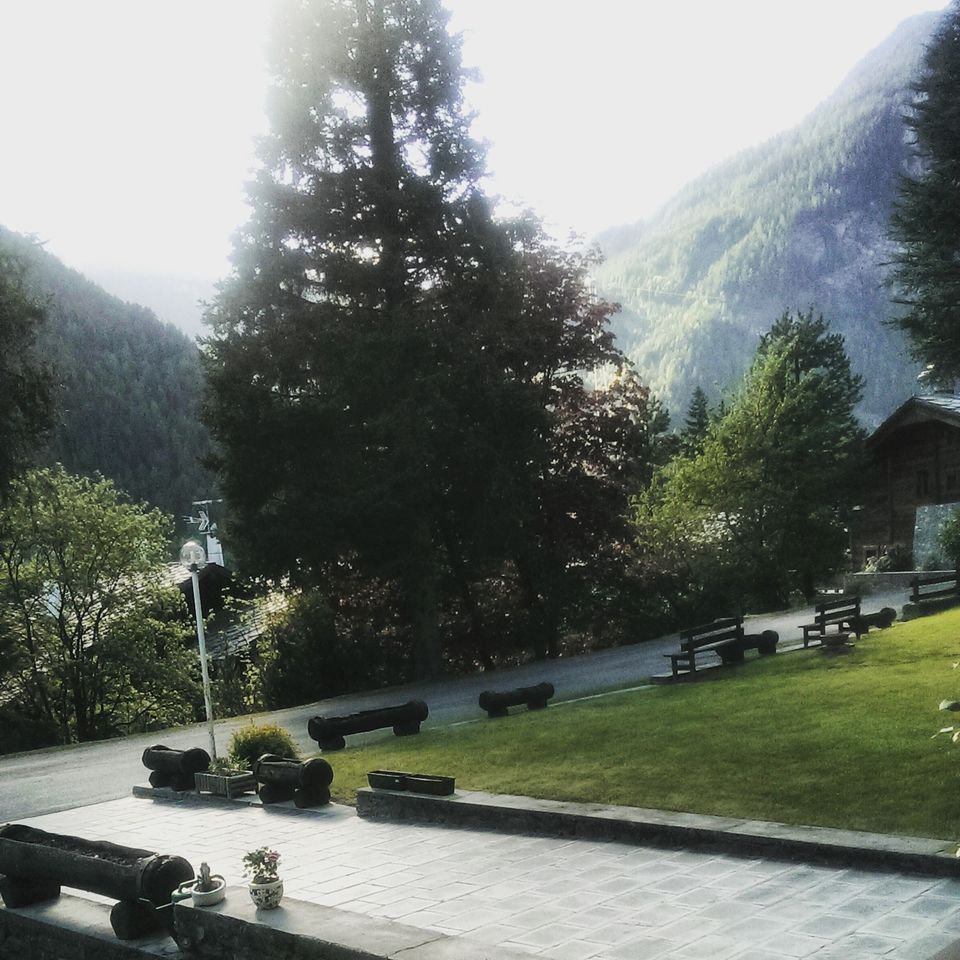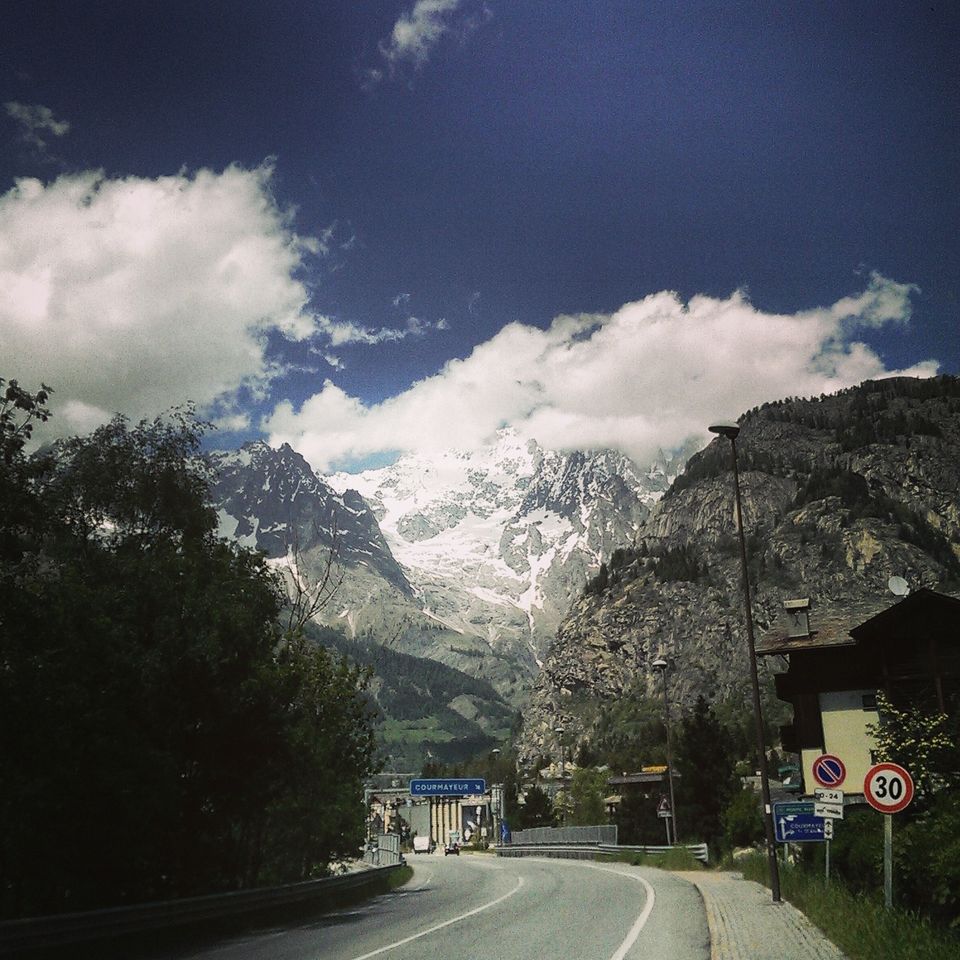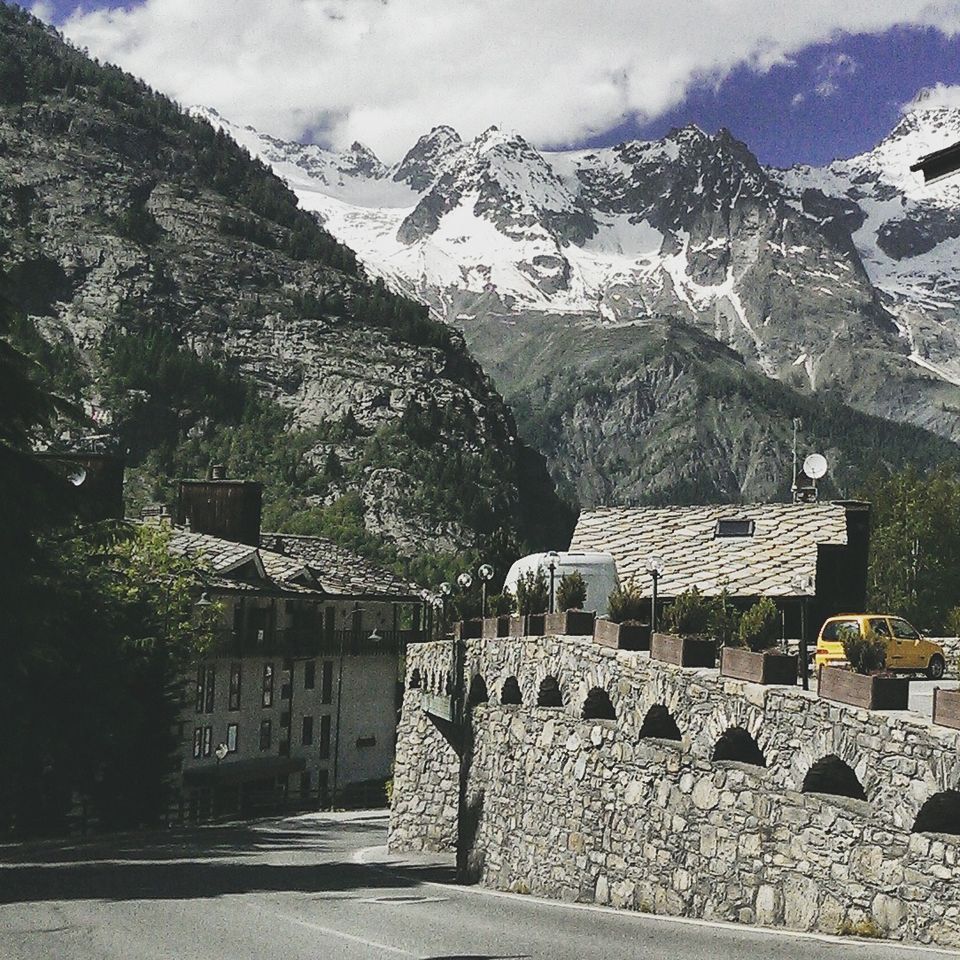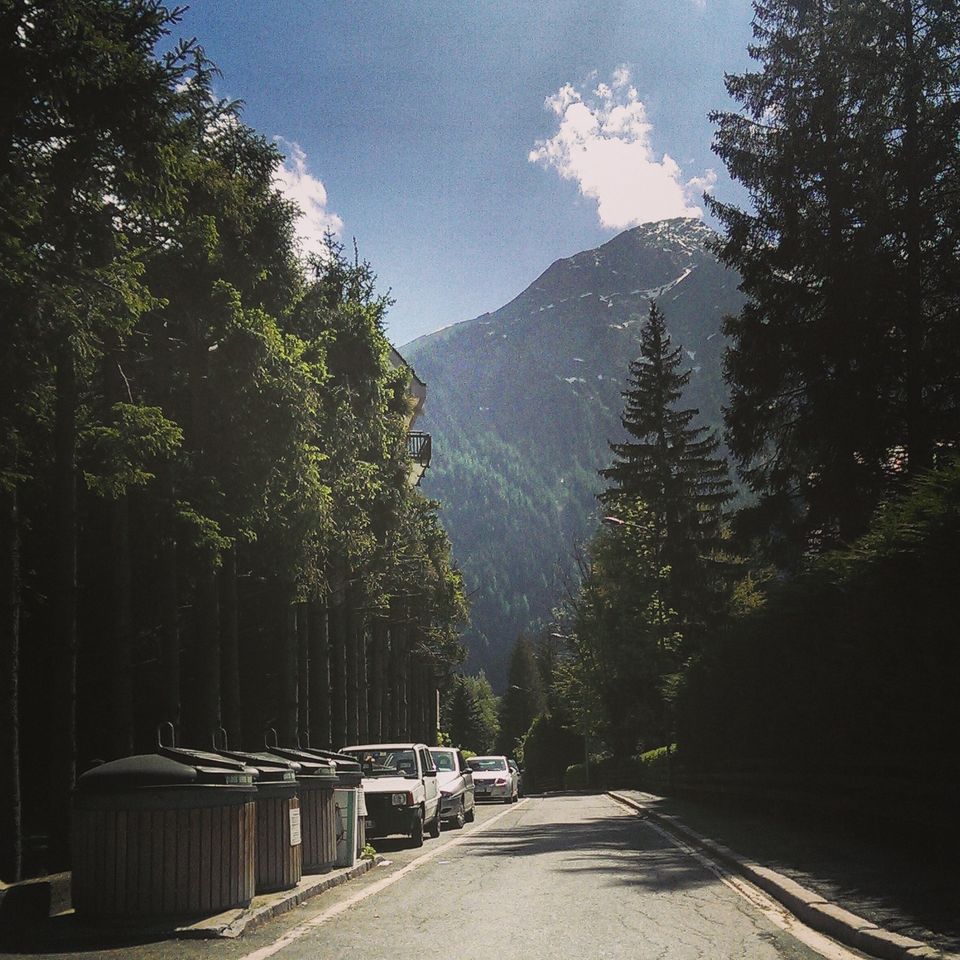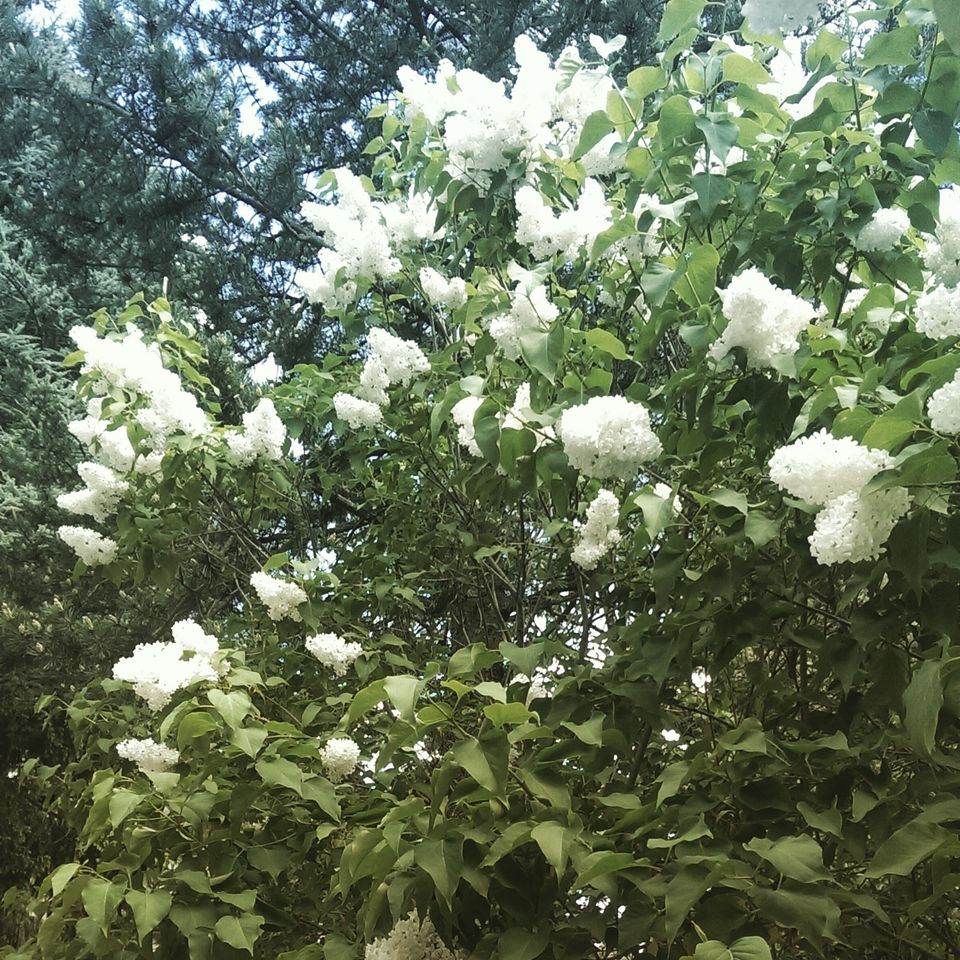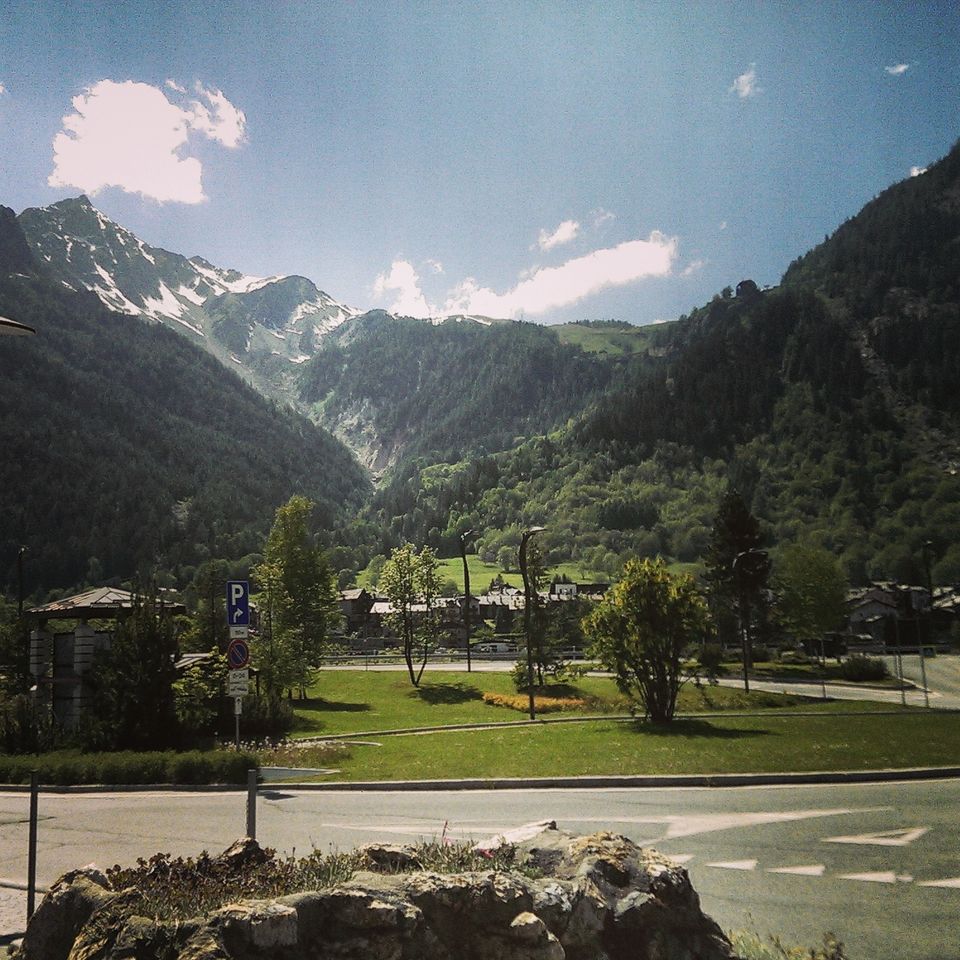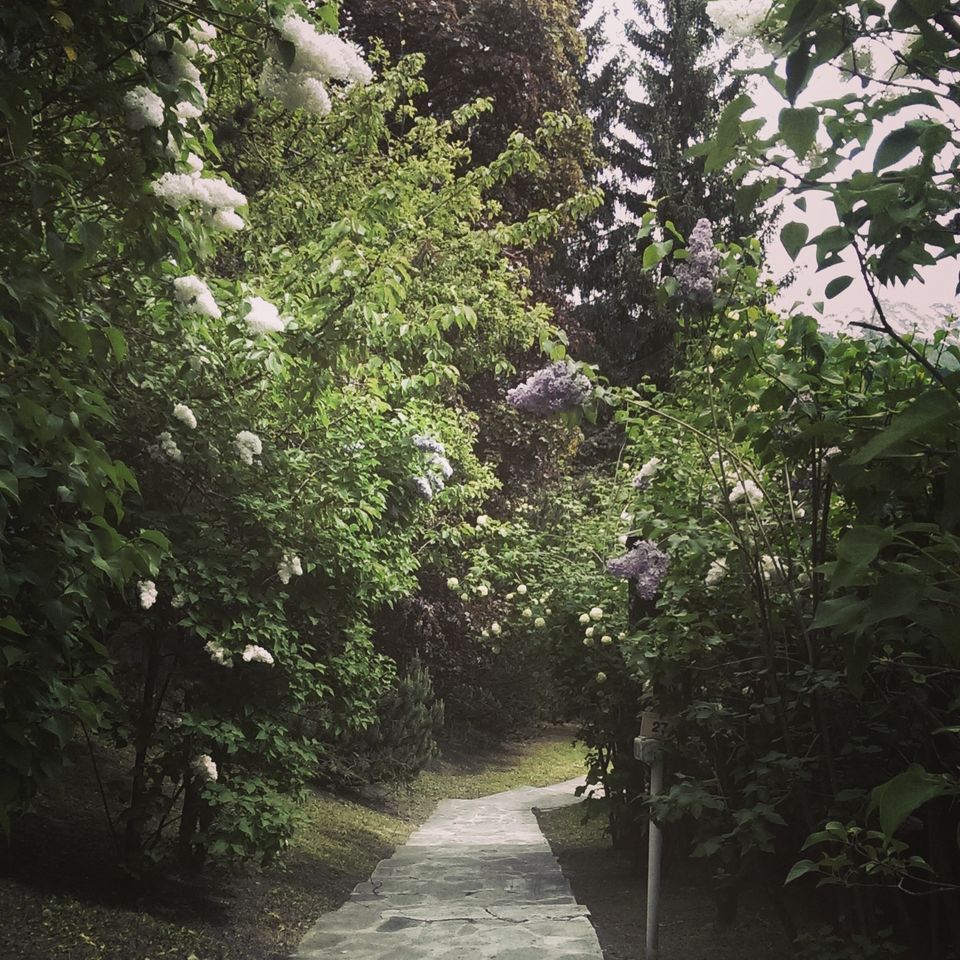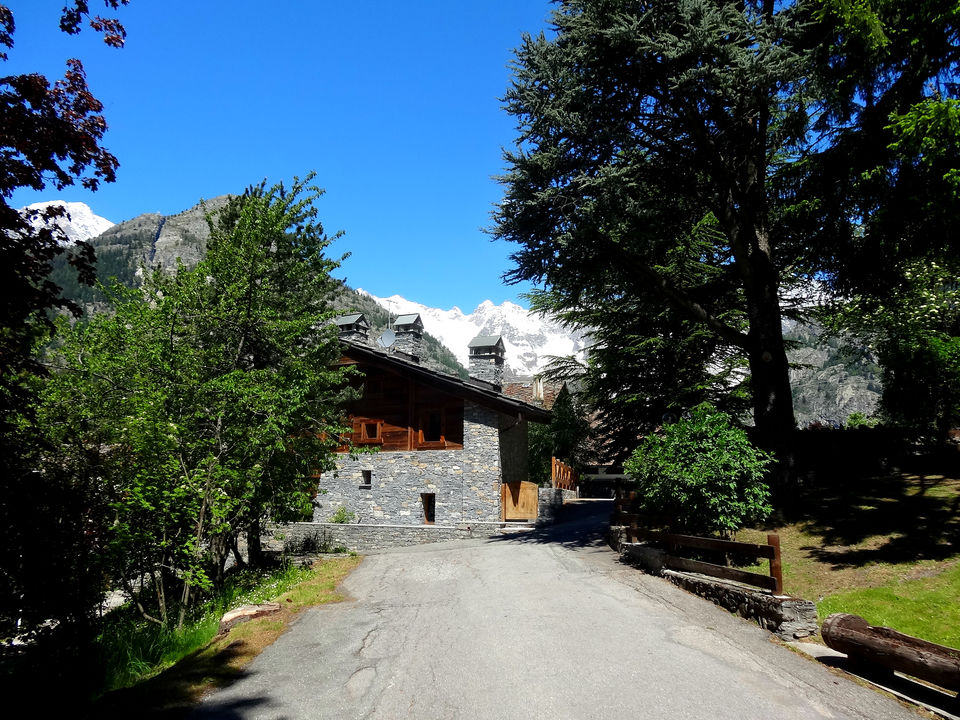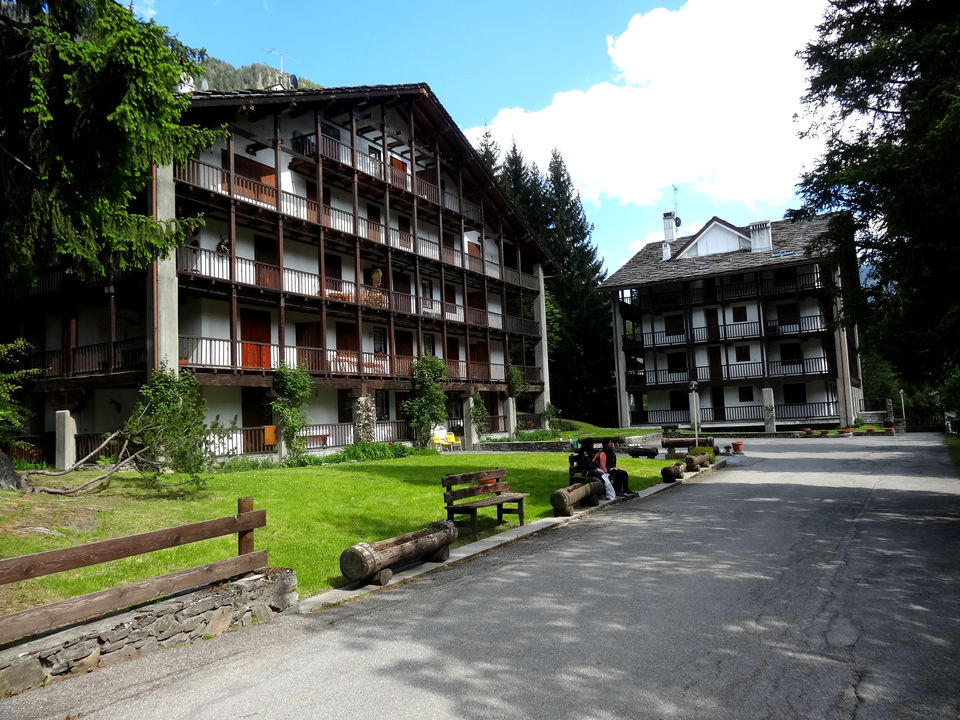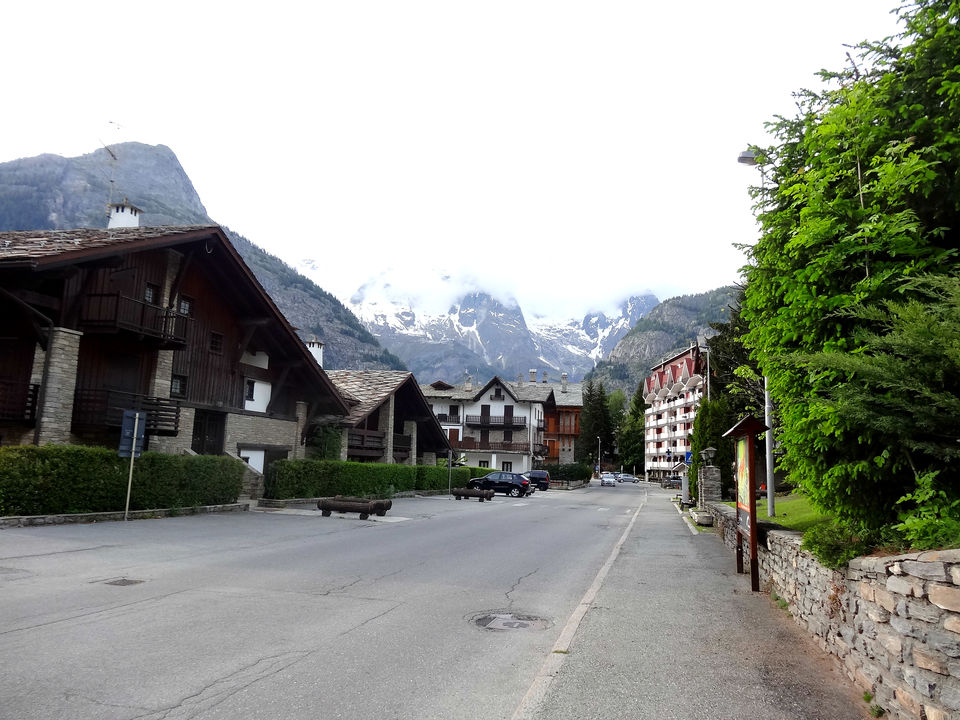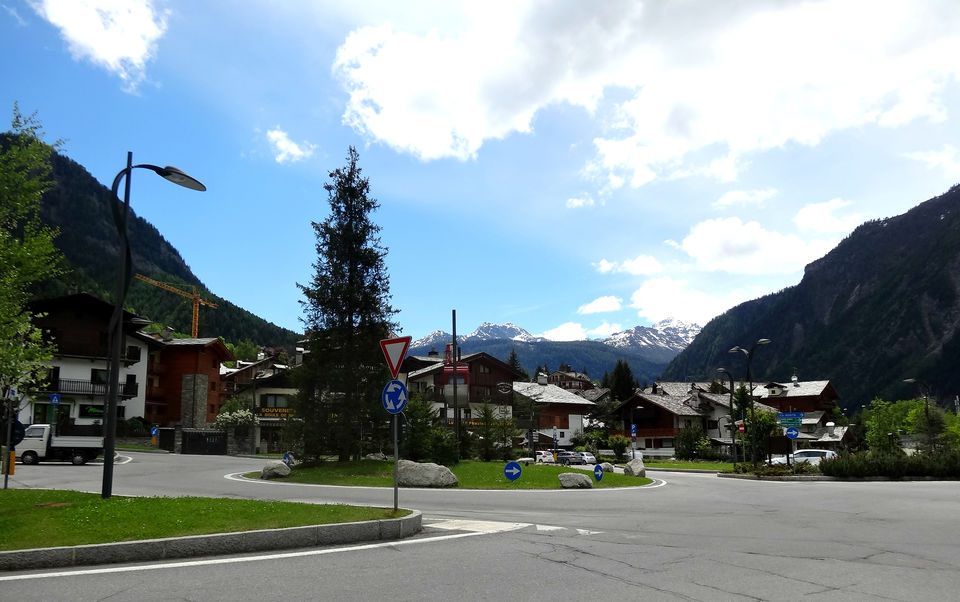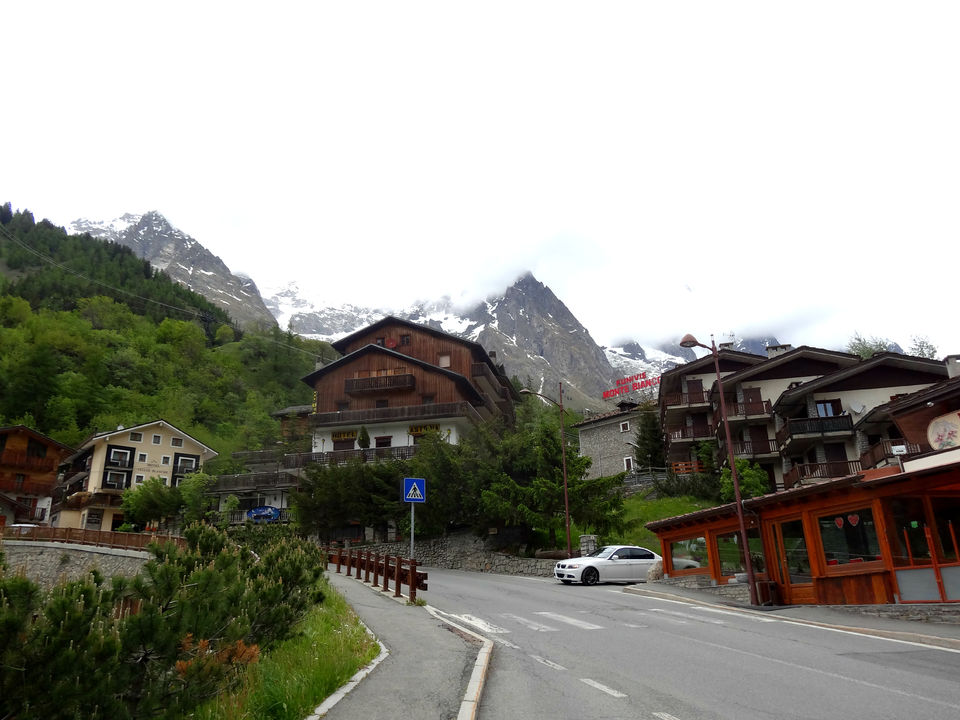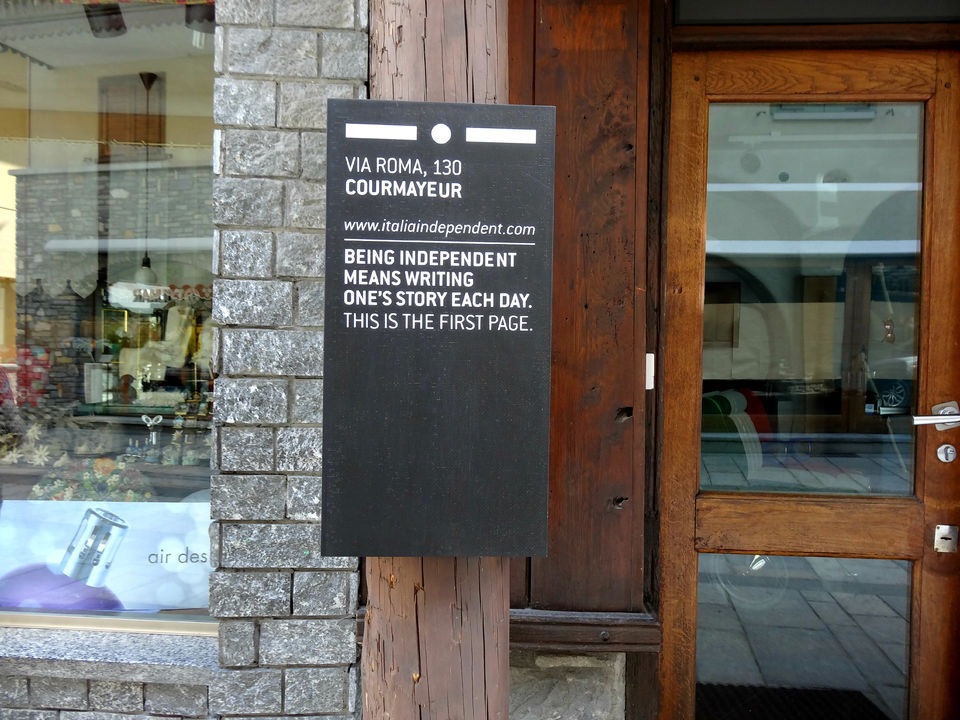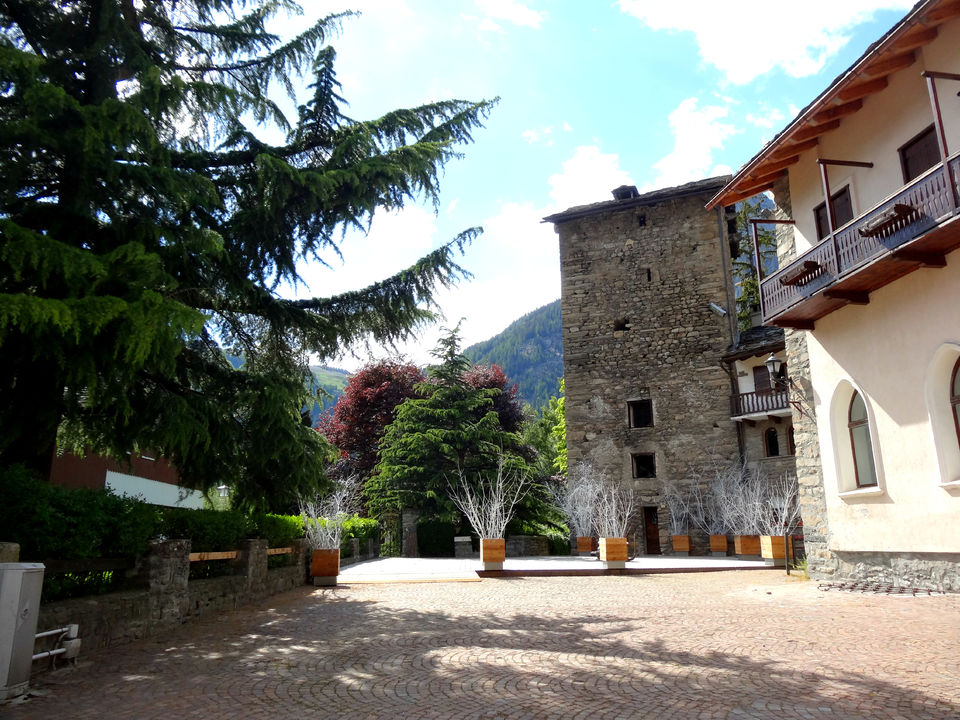 Courmayeur's immediate neighbour, La Palud is smaller and equally pretty if not prettier. It however, is extremely popular because it is home to the Funivie Monte Bianco, or the Mont Blanc Cable Car which climbs three quarters of the way up Western Europe's highest mountain and then heads into the town of Chamonix in France. Your first stop on this beautiful ride is Pavillion Du Mont Frety followed by Punta Helbronner. If you decide to continue on this spectacular interglacial experience, you will go into Aiguile Du Midi in France and then finally go down to Chamonix. Expect unparalleled views and weather that demands exceptionally warm clothes and sunglasses. The cable car departs every 20 minutes (8:30 am to 12:30 pm and 2pm to 4pm) and the tickets should cost you about 18 Euros. If you are not into skiing, this is probably the only thing you can do in and around Courmayeur but do check the weather conditions in advance. The folks at the tourist information office at Courmayeur Centre should be able to help you. Getting there: A free bus service runs every 15 minutes from Courmayeur centre and gets you to La Palud in about 7 minutes. There's a nice, albeit overpriced, authentic Italian restaurant opposite the bus stop in La Palud.