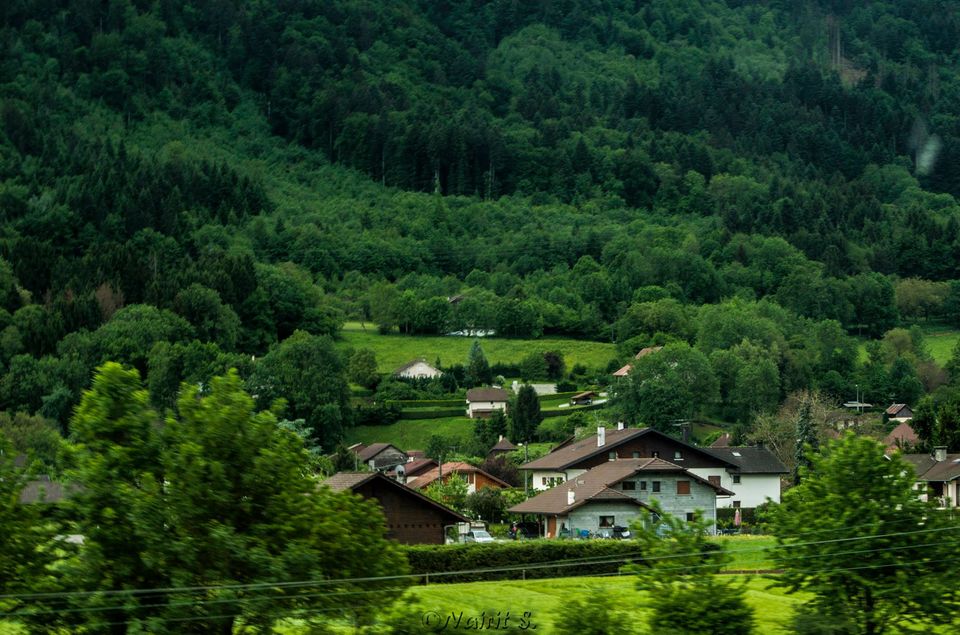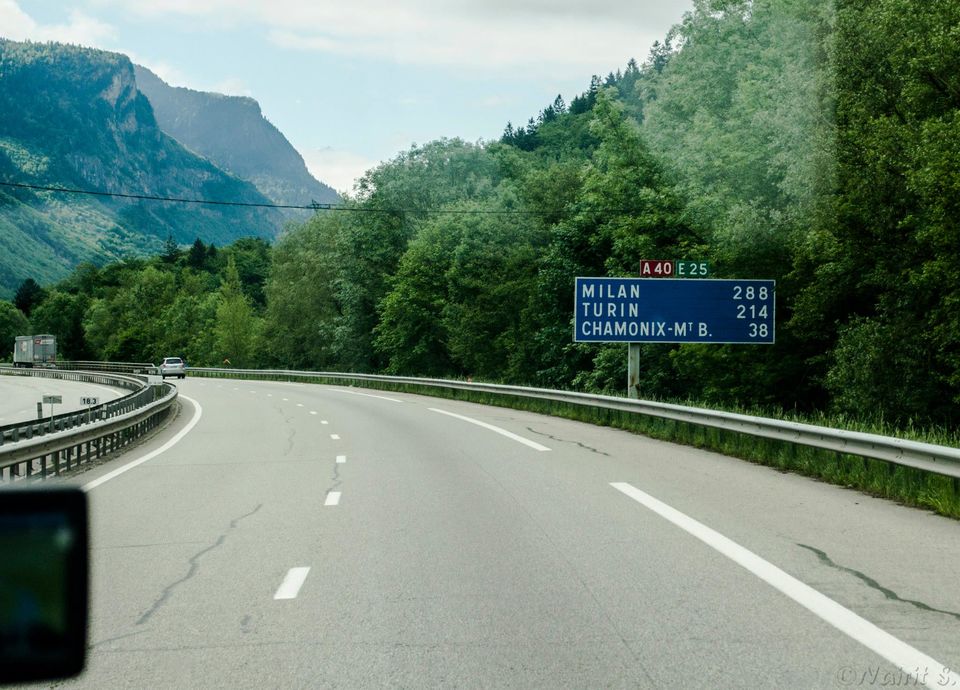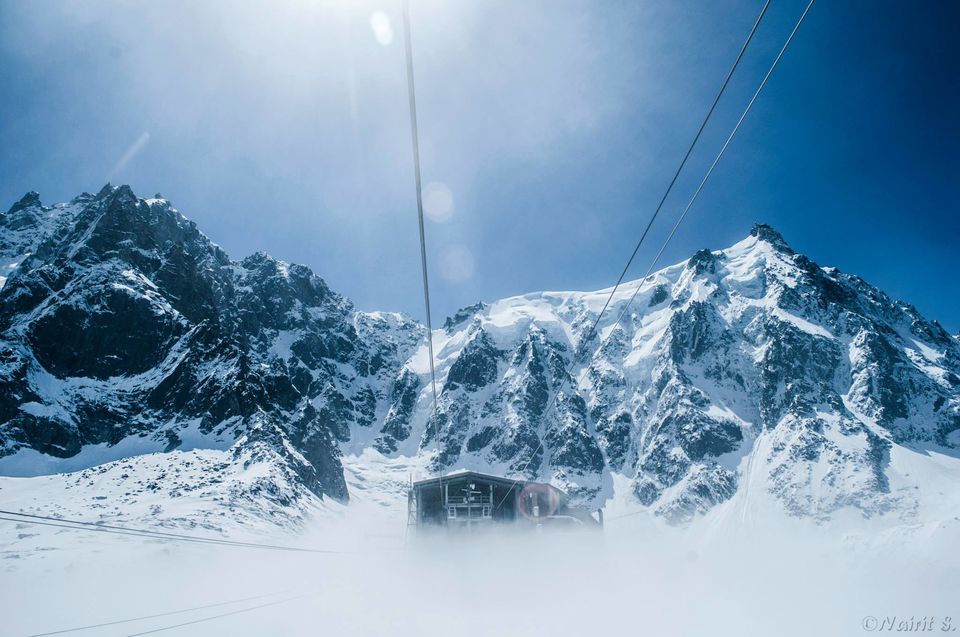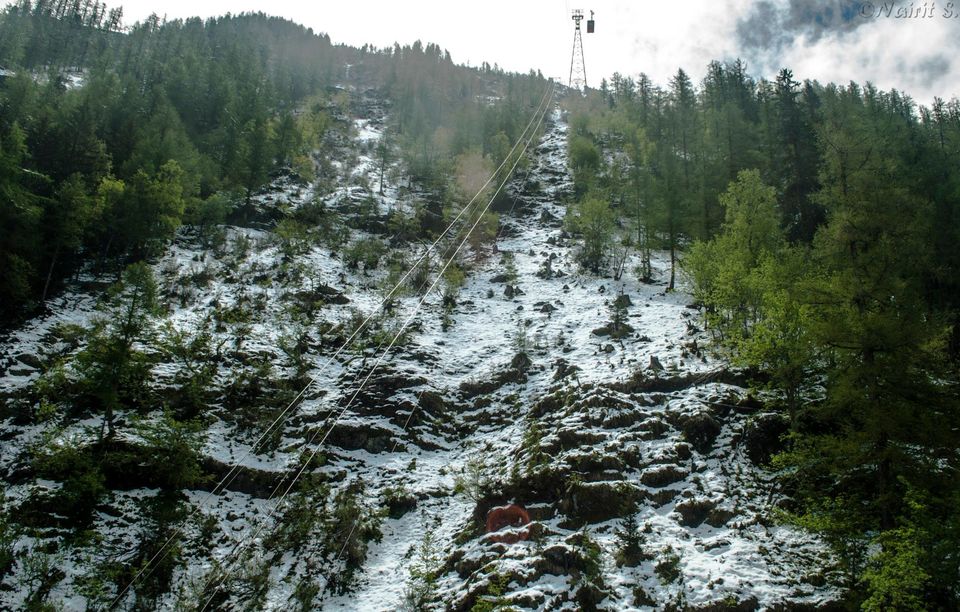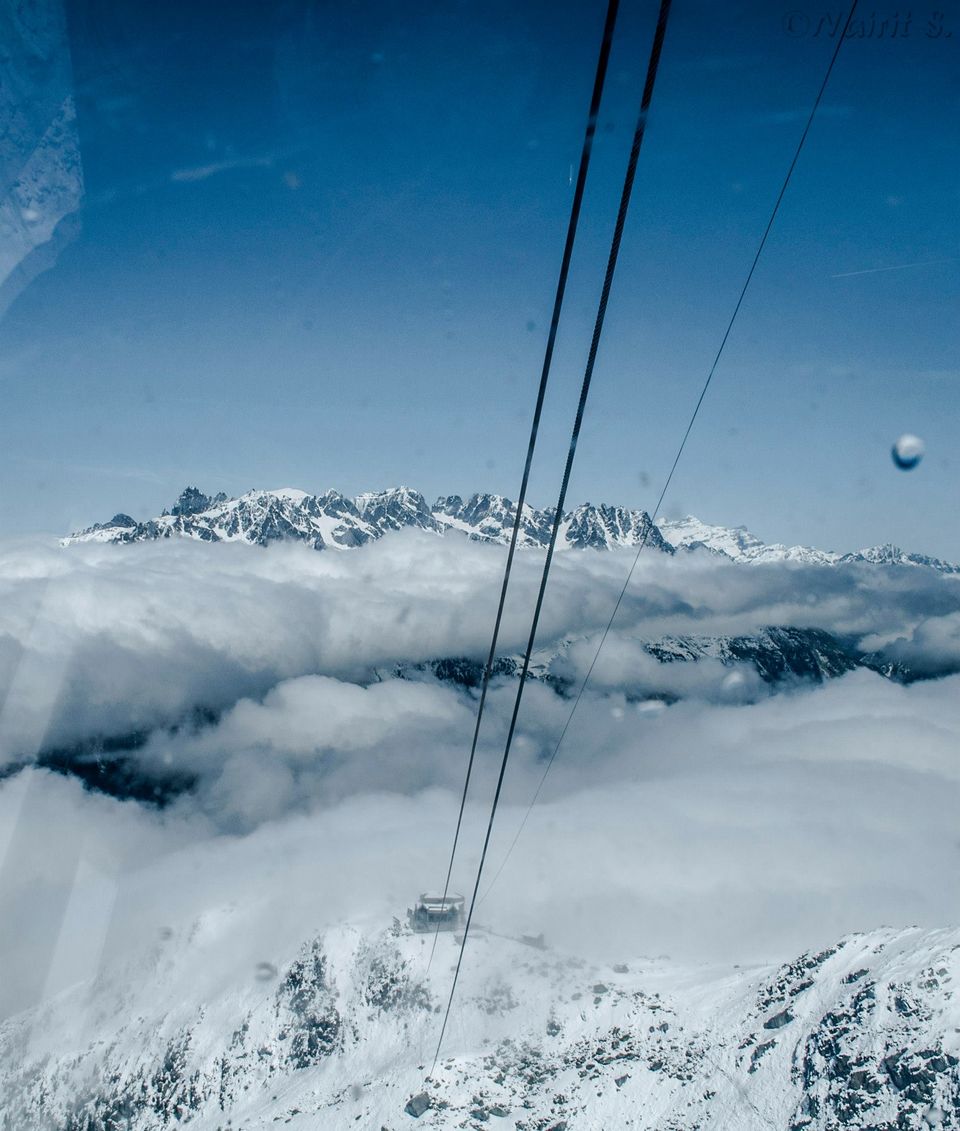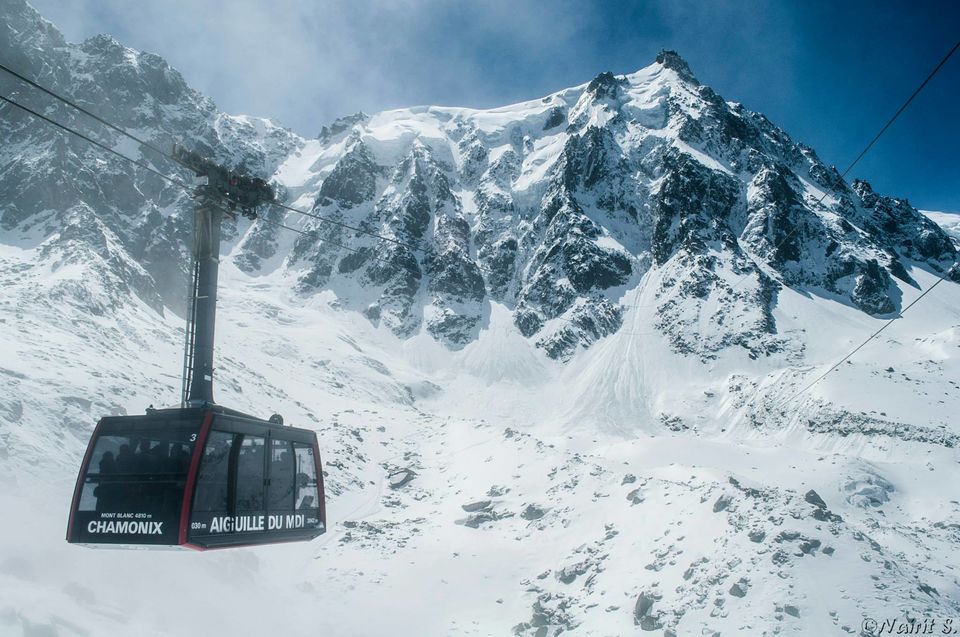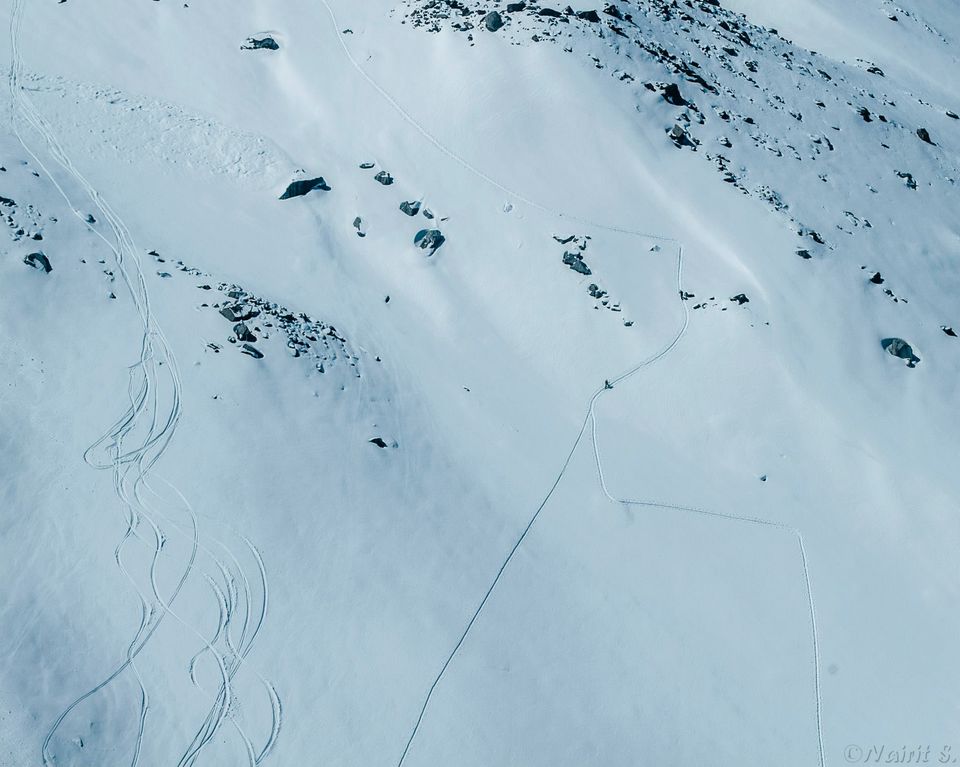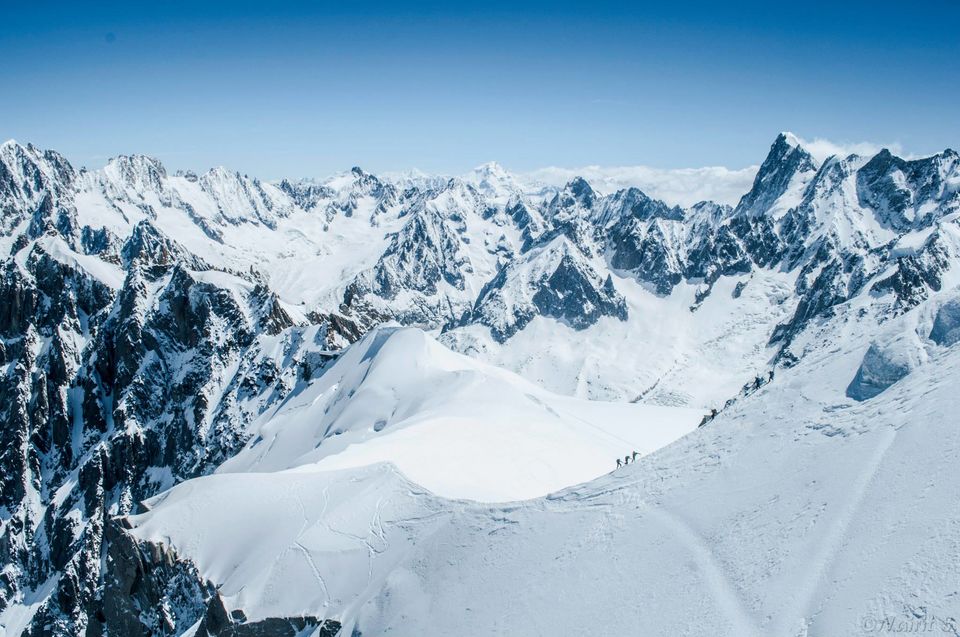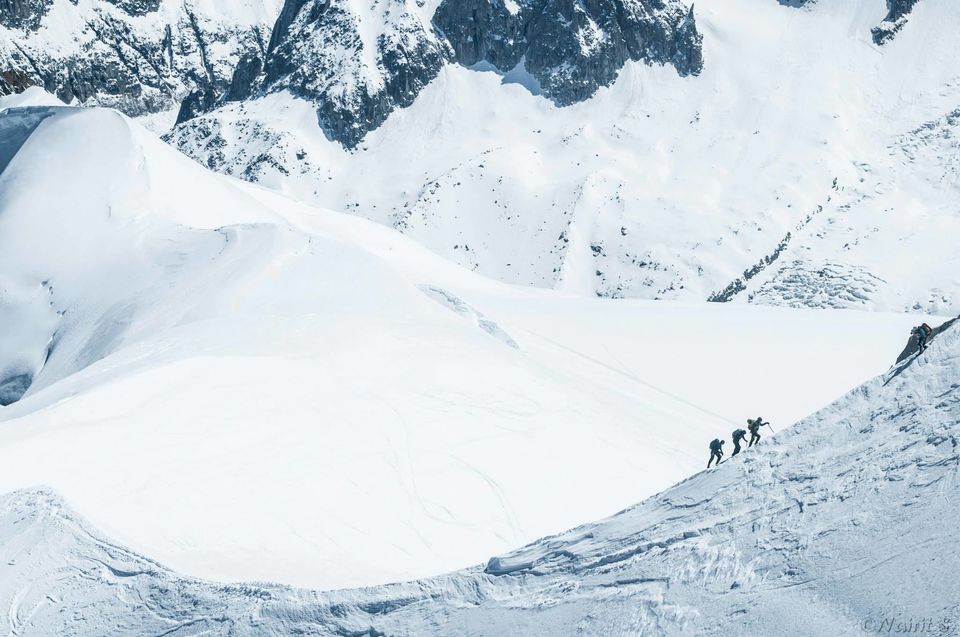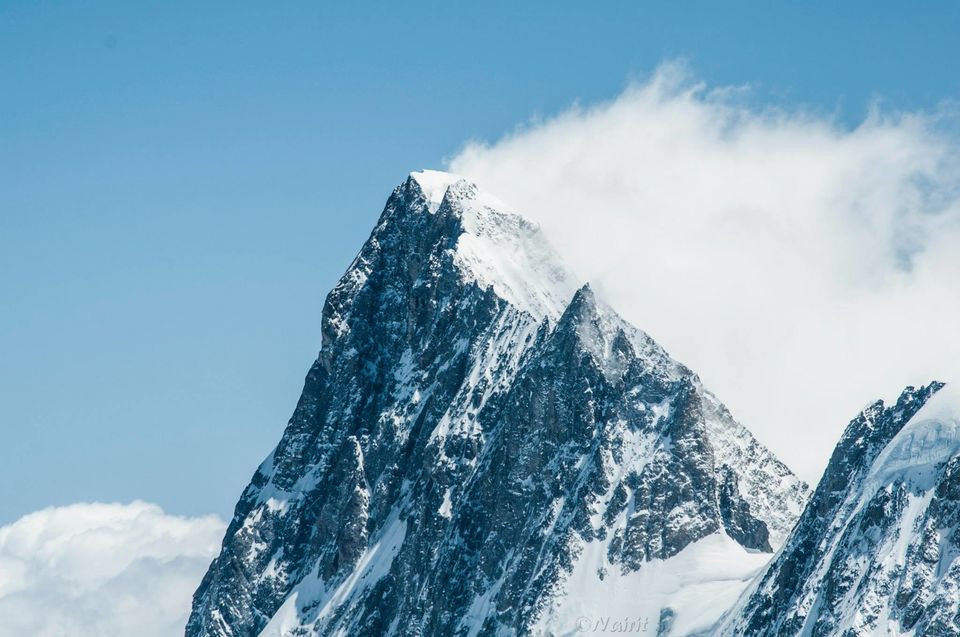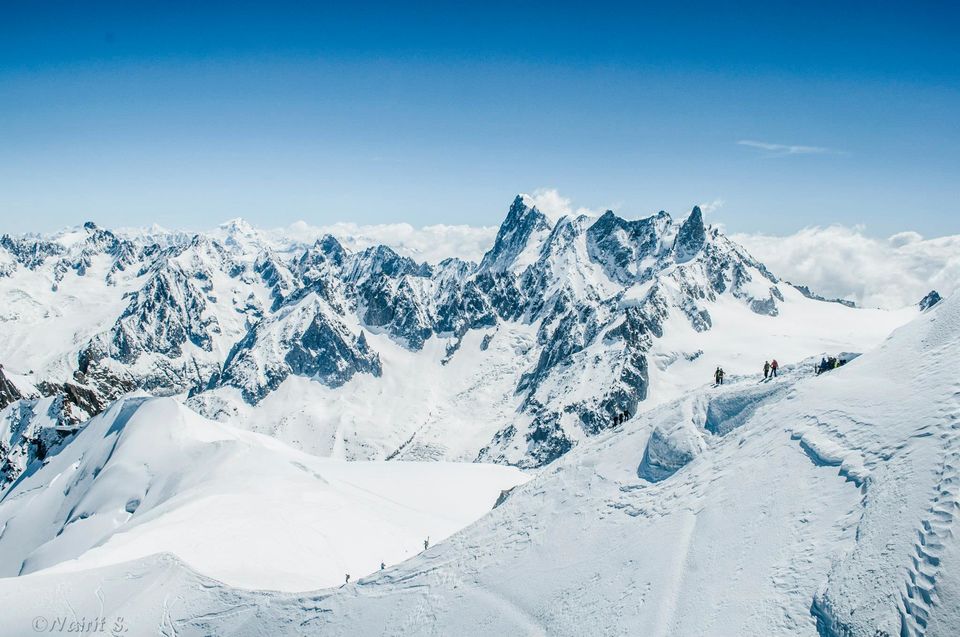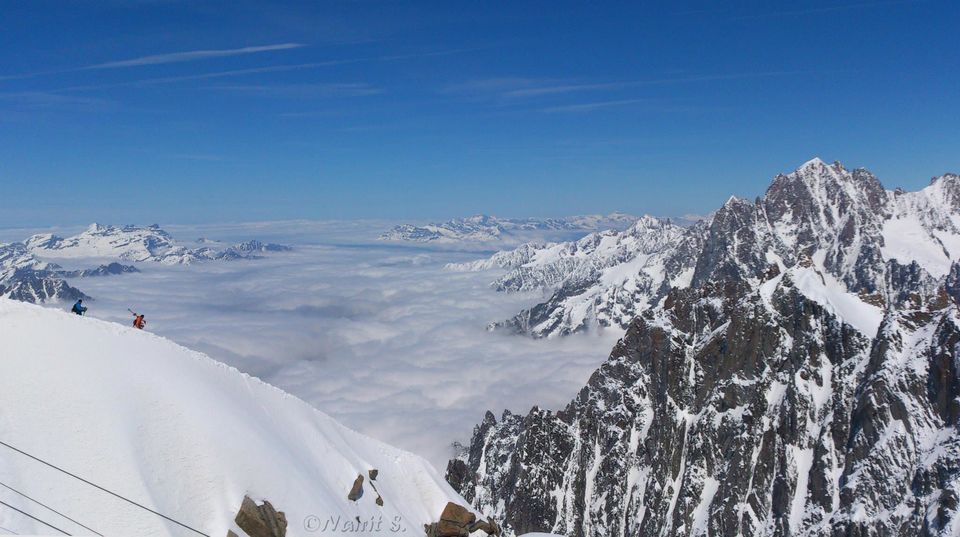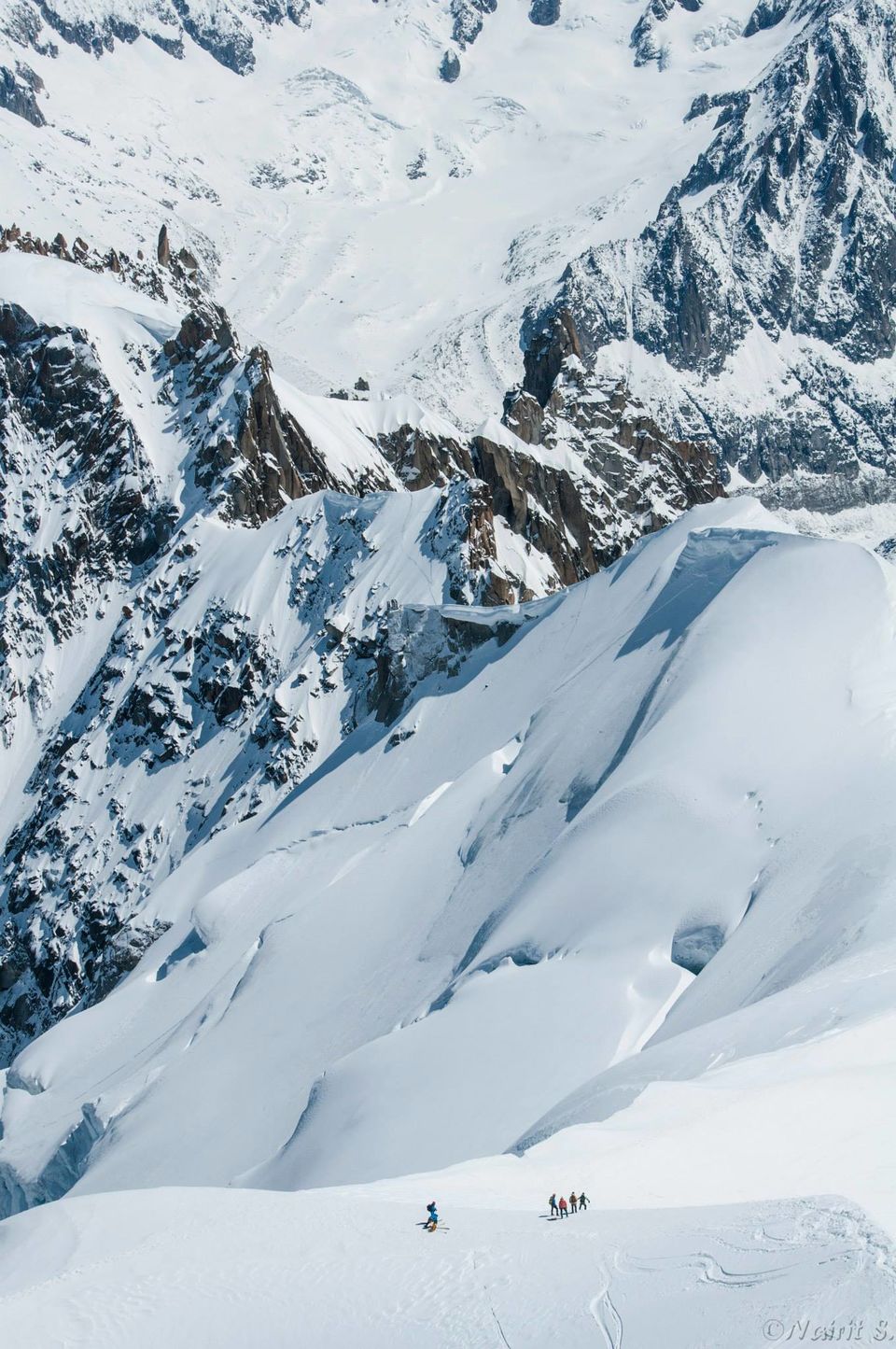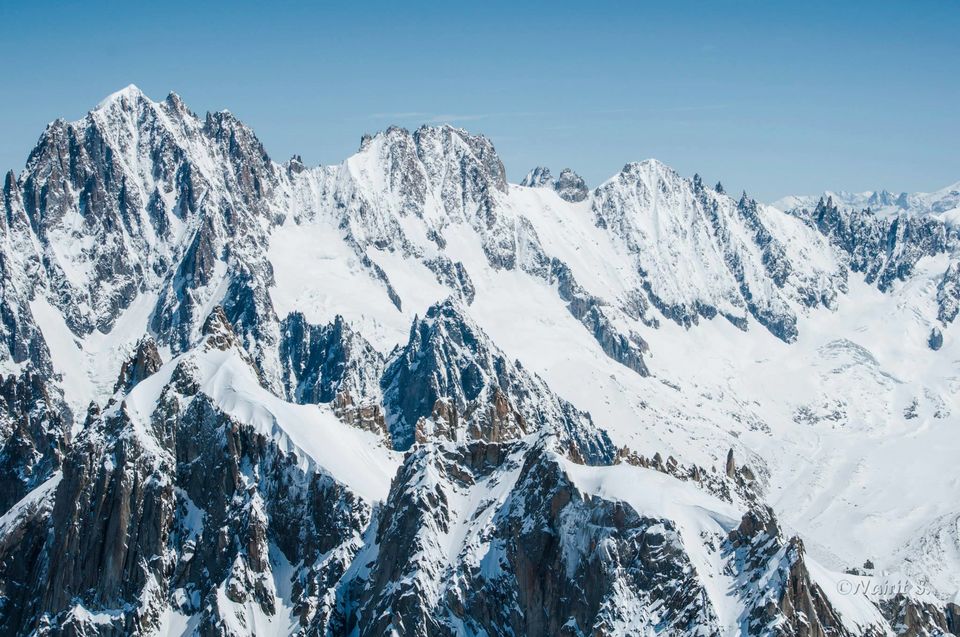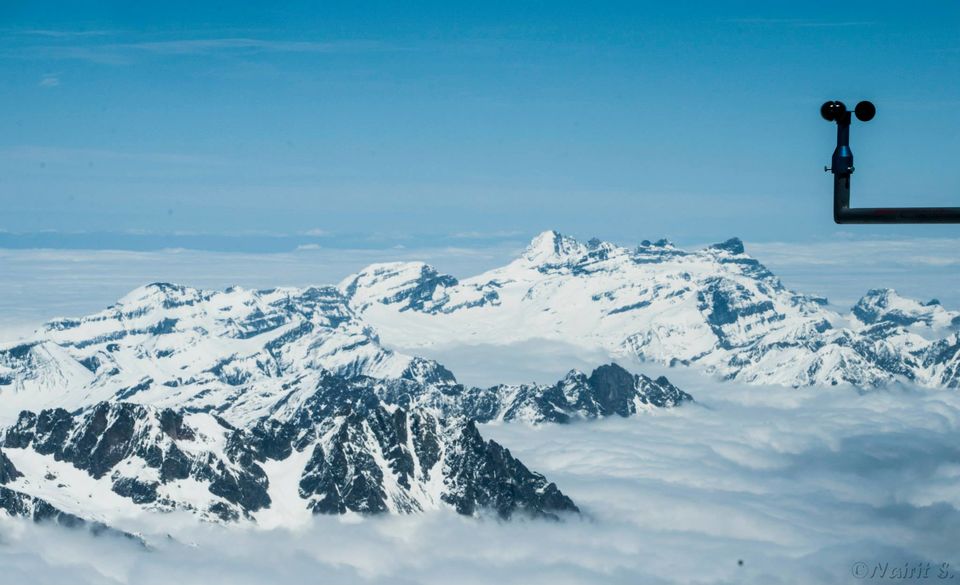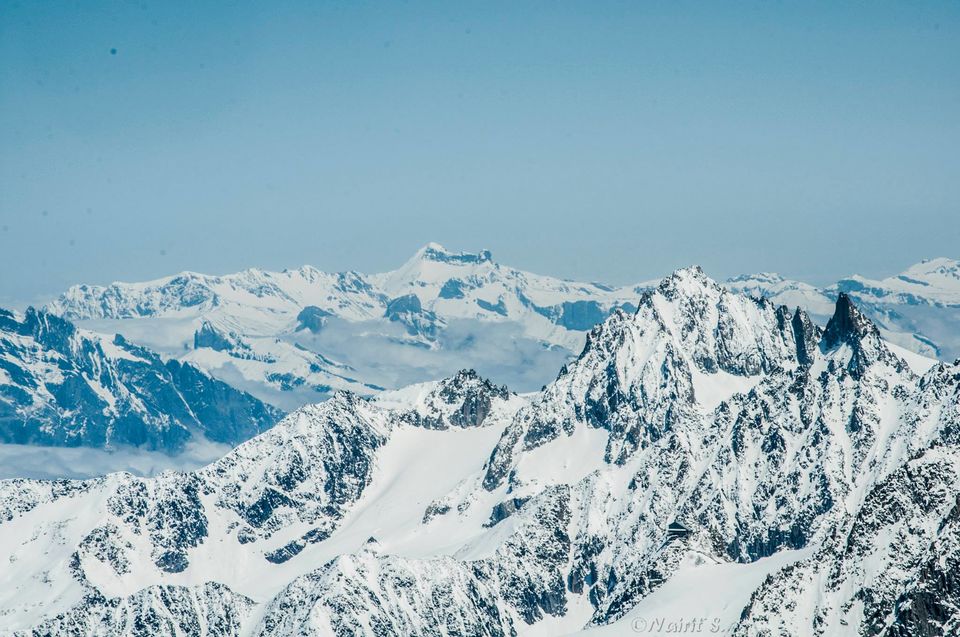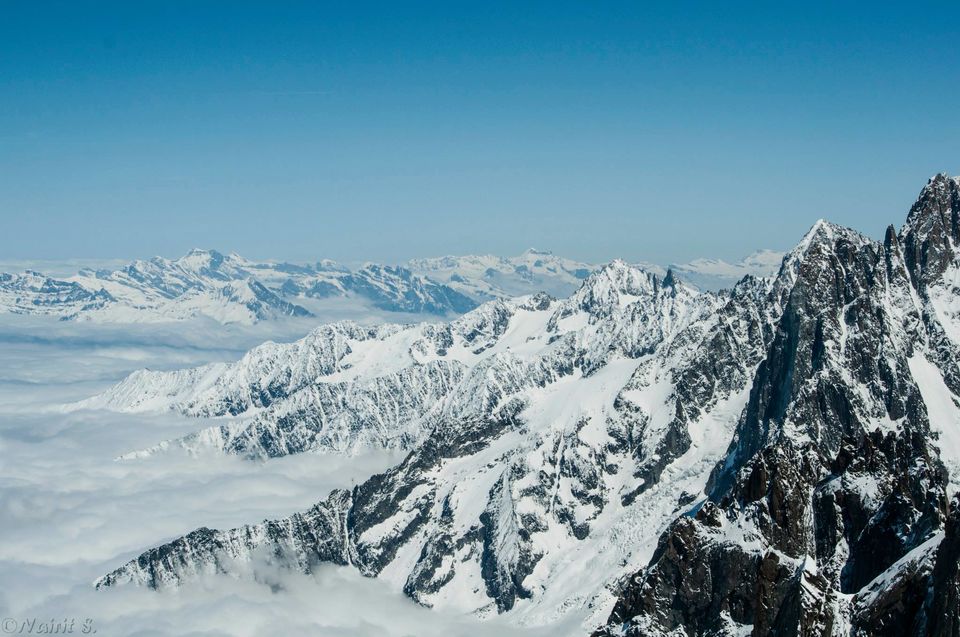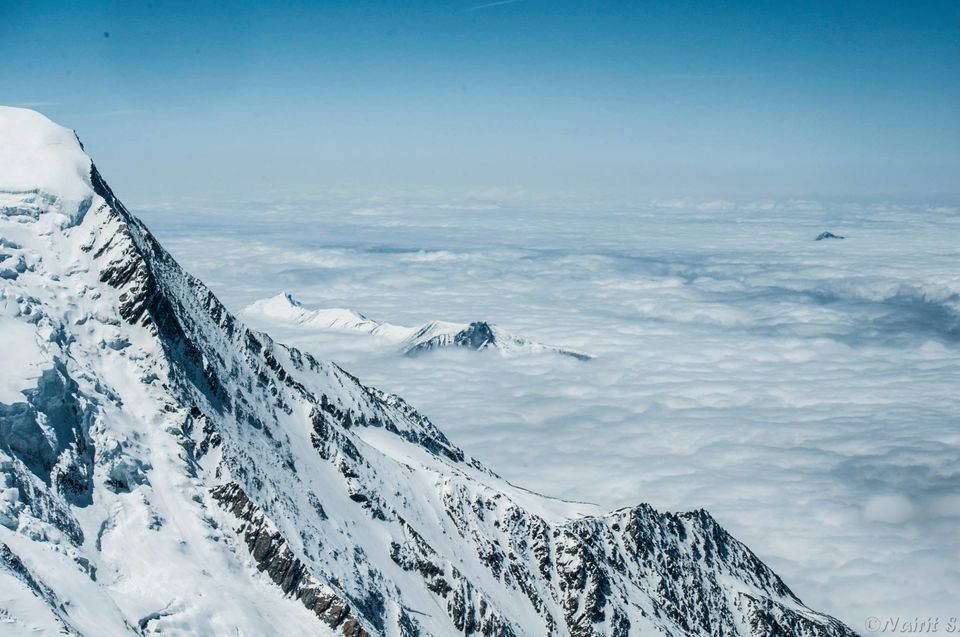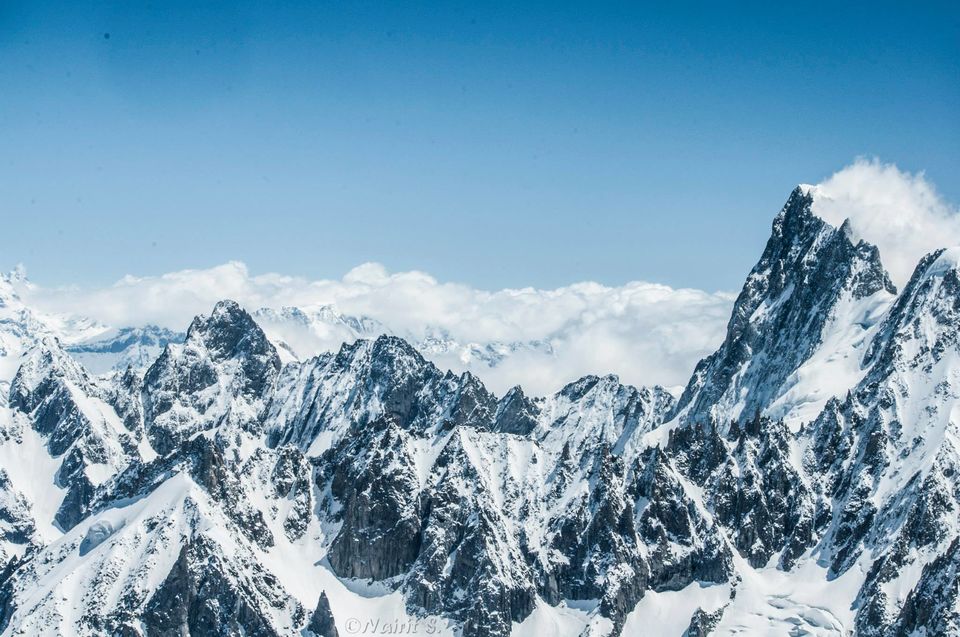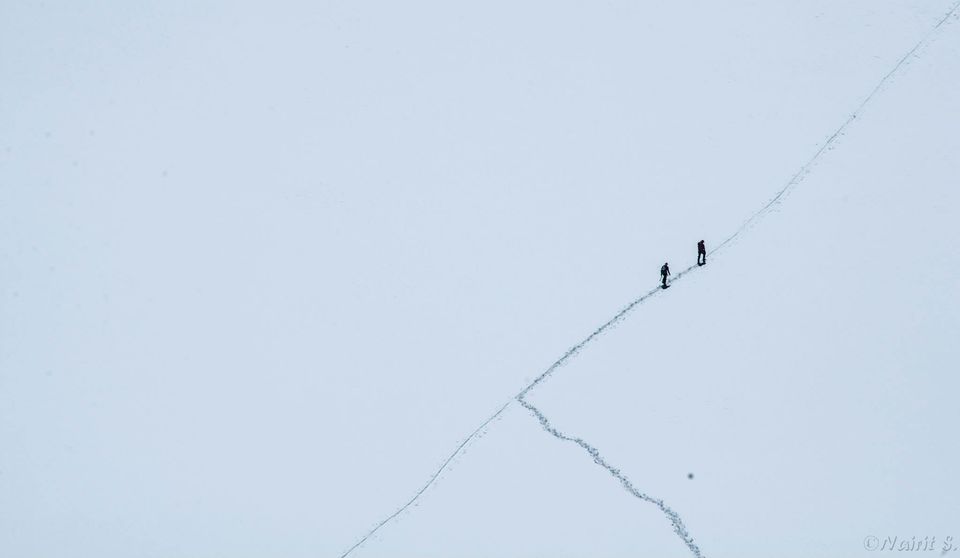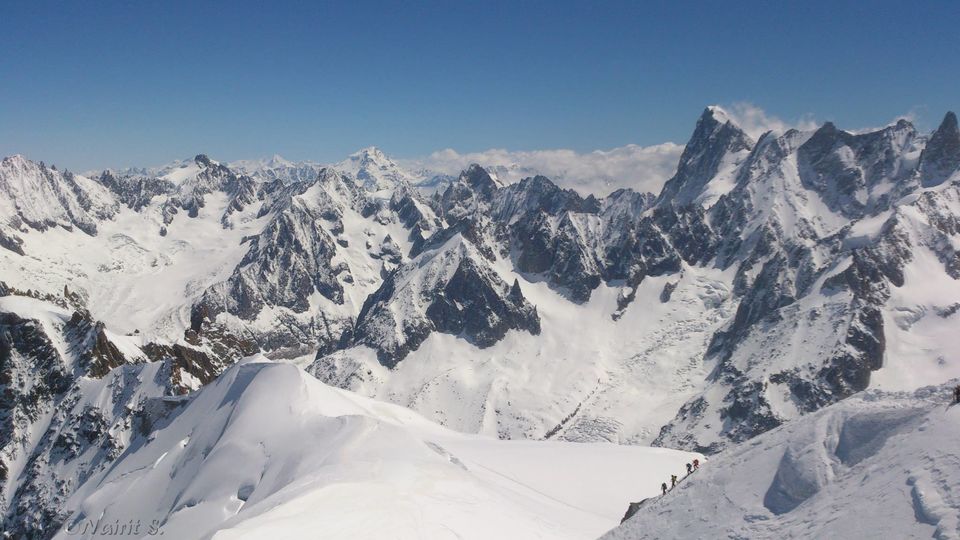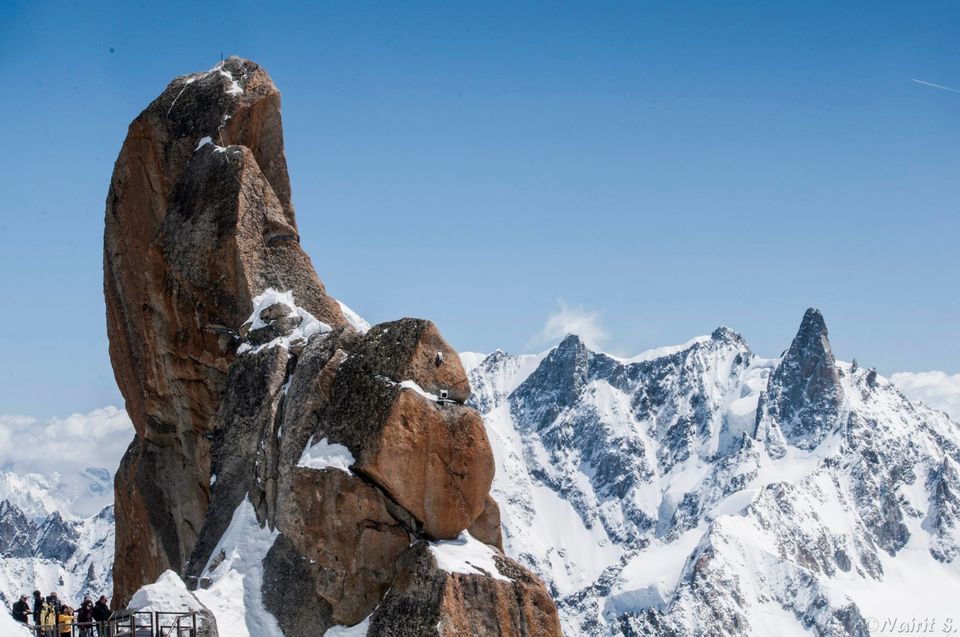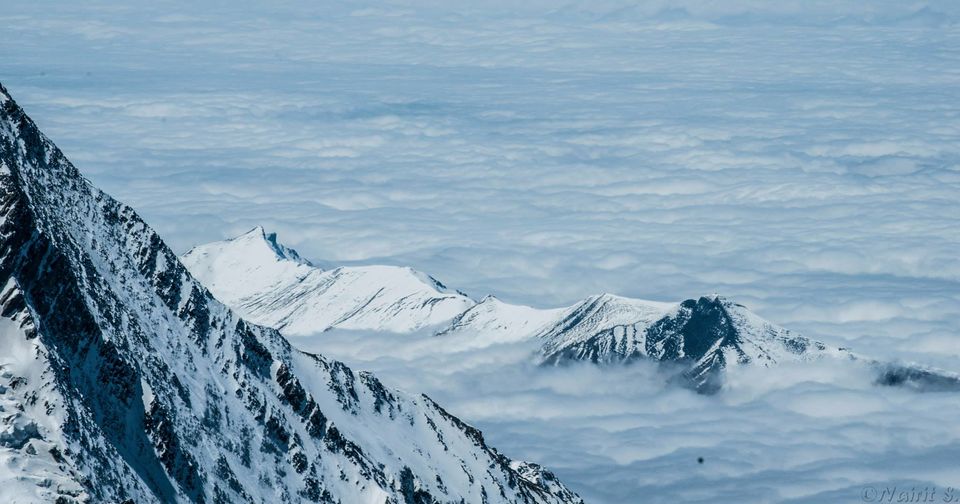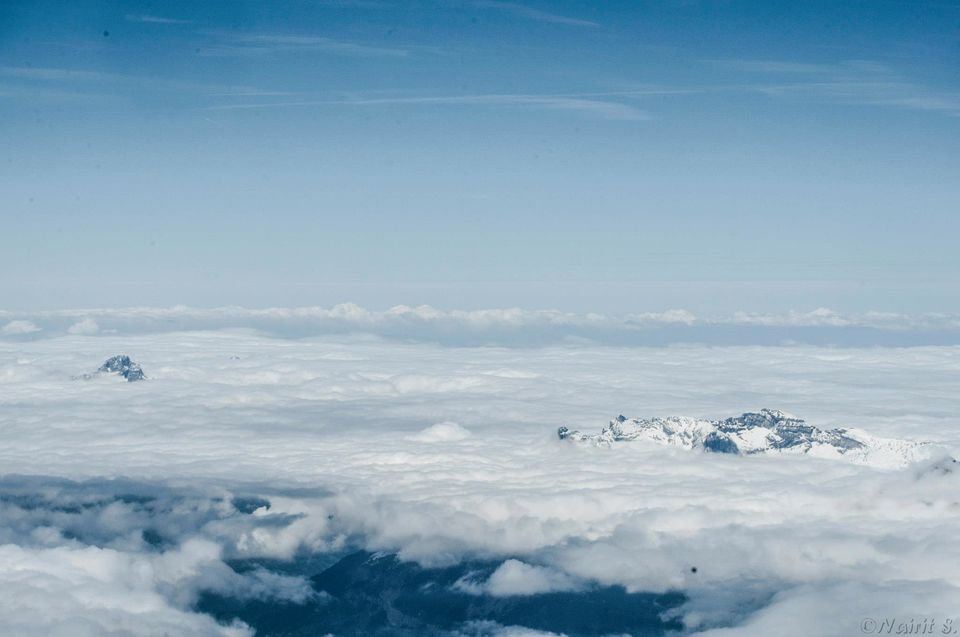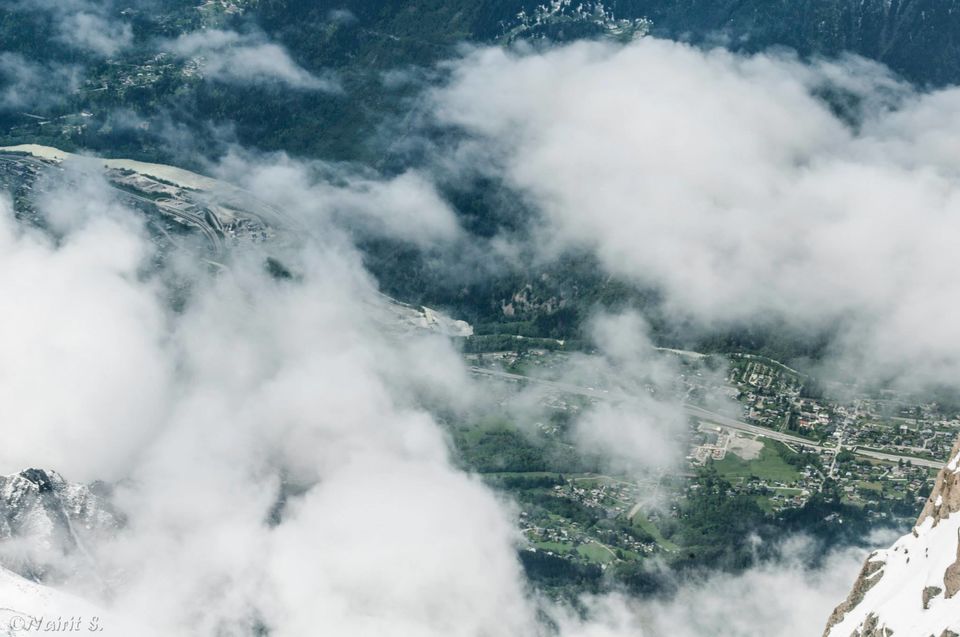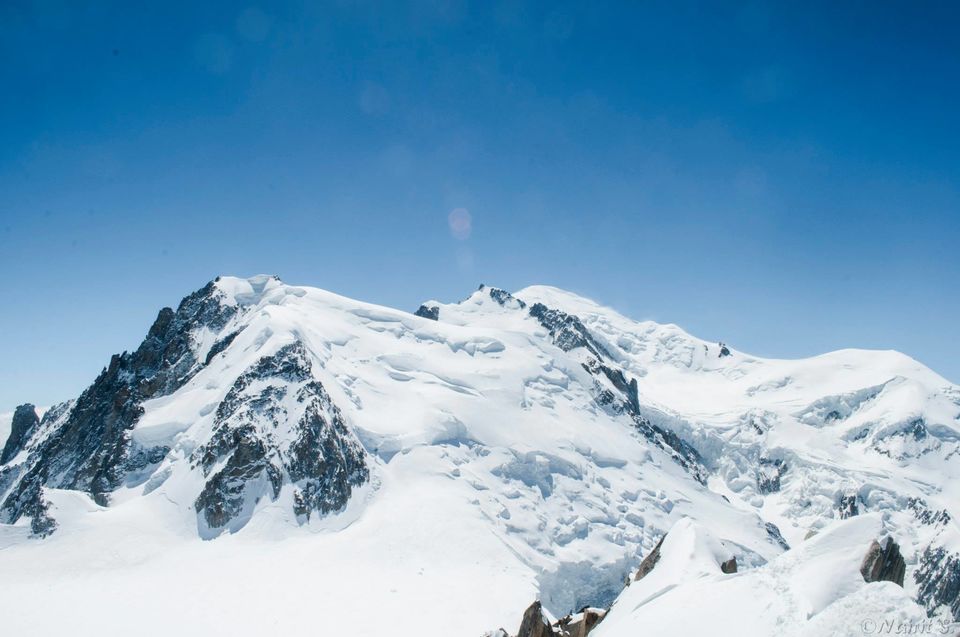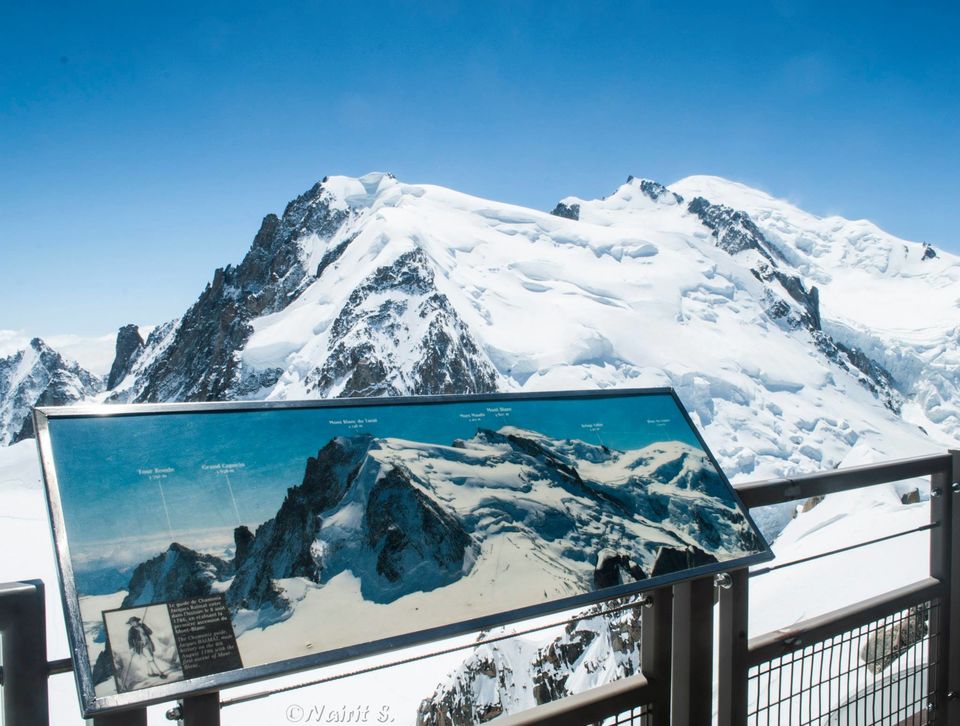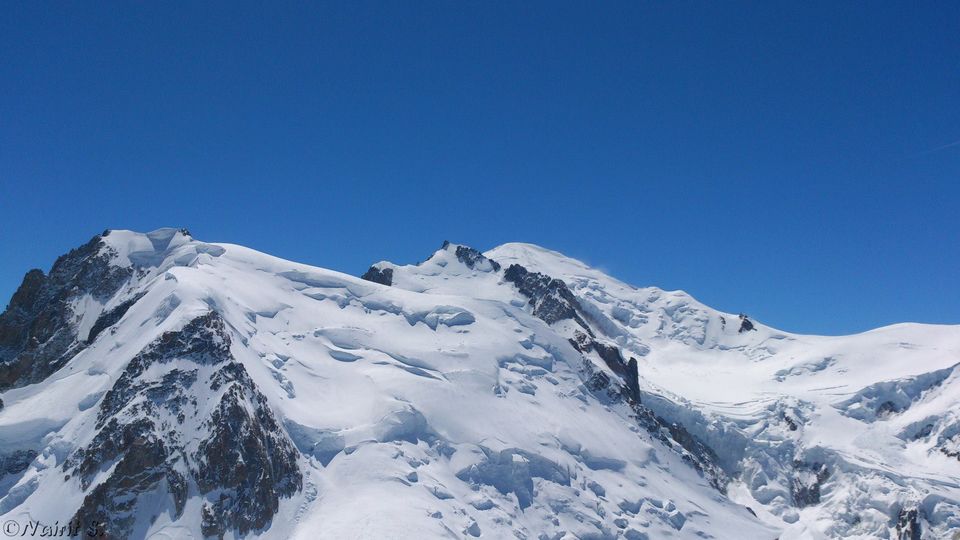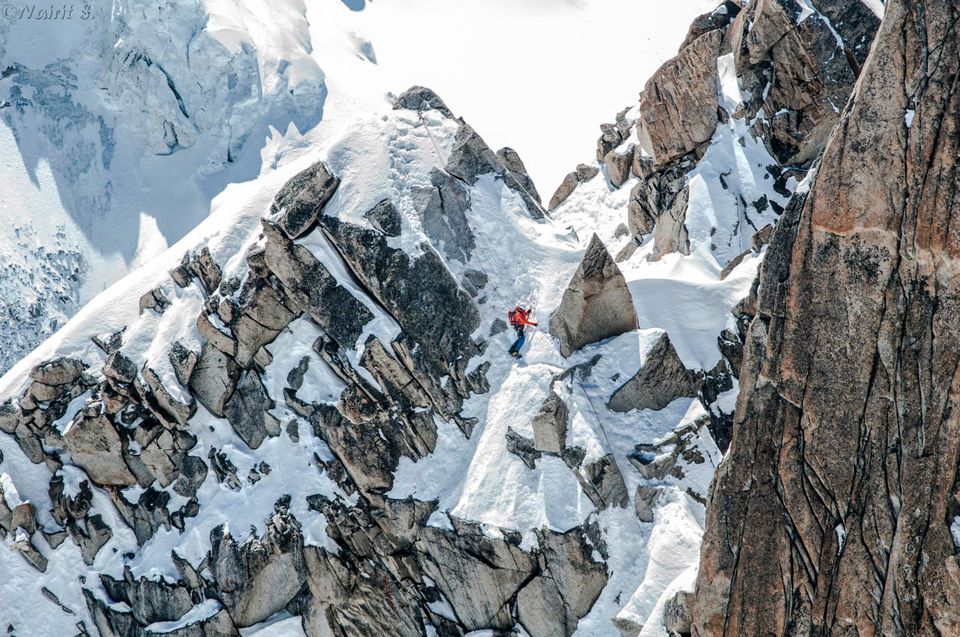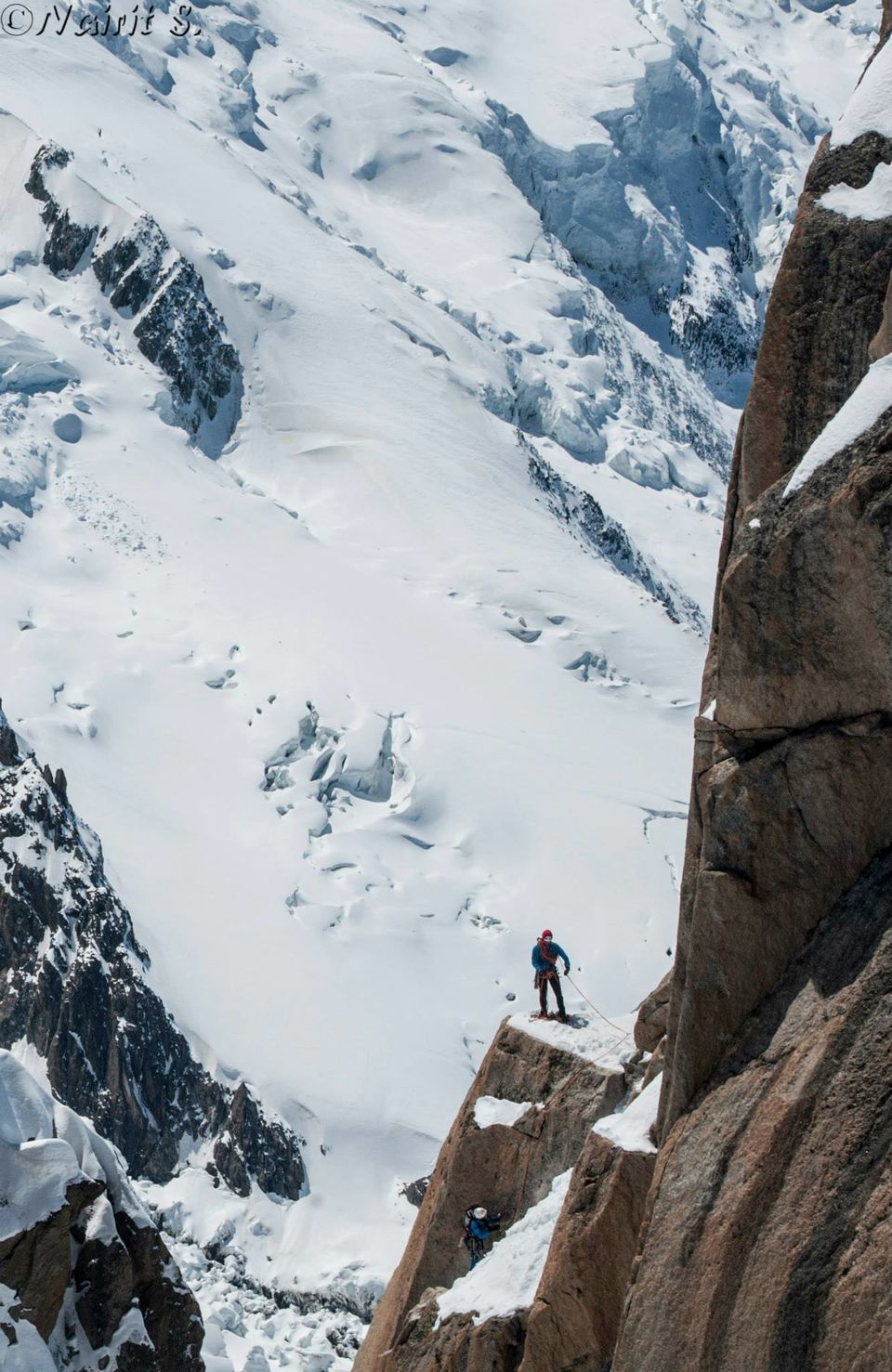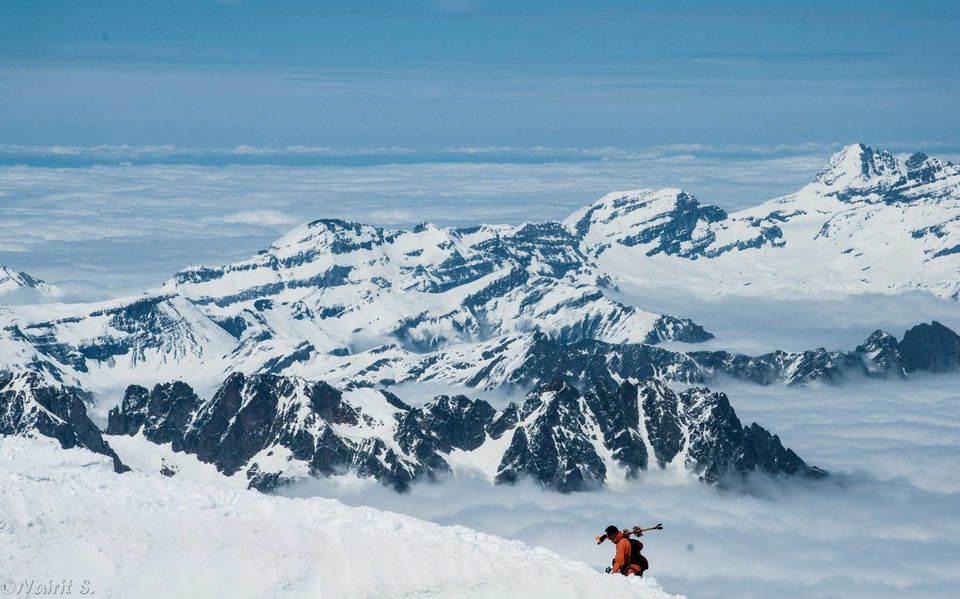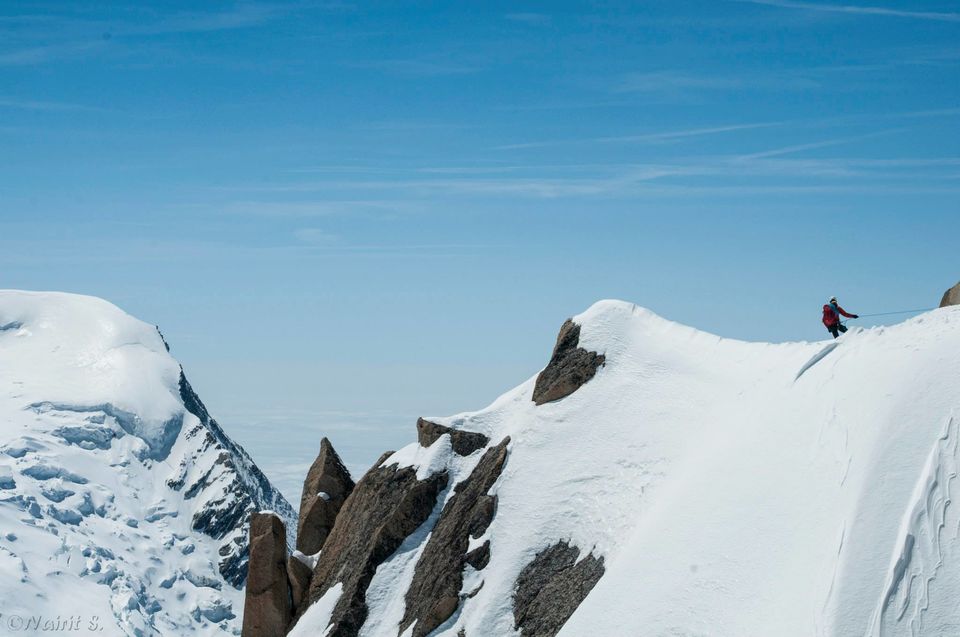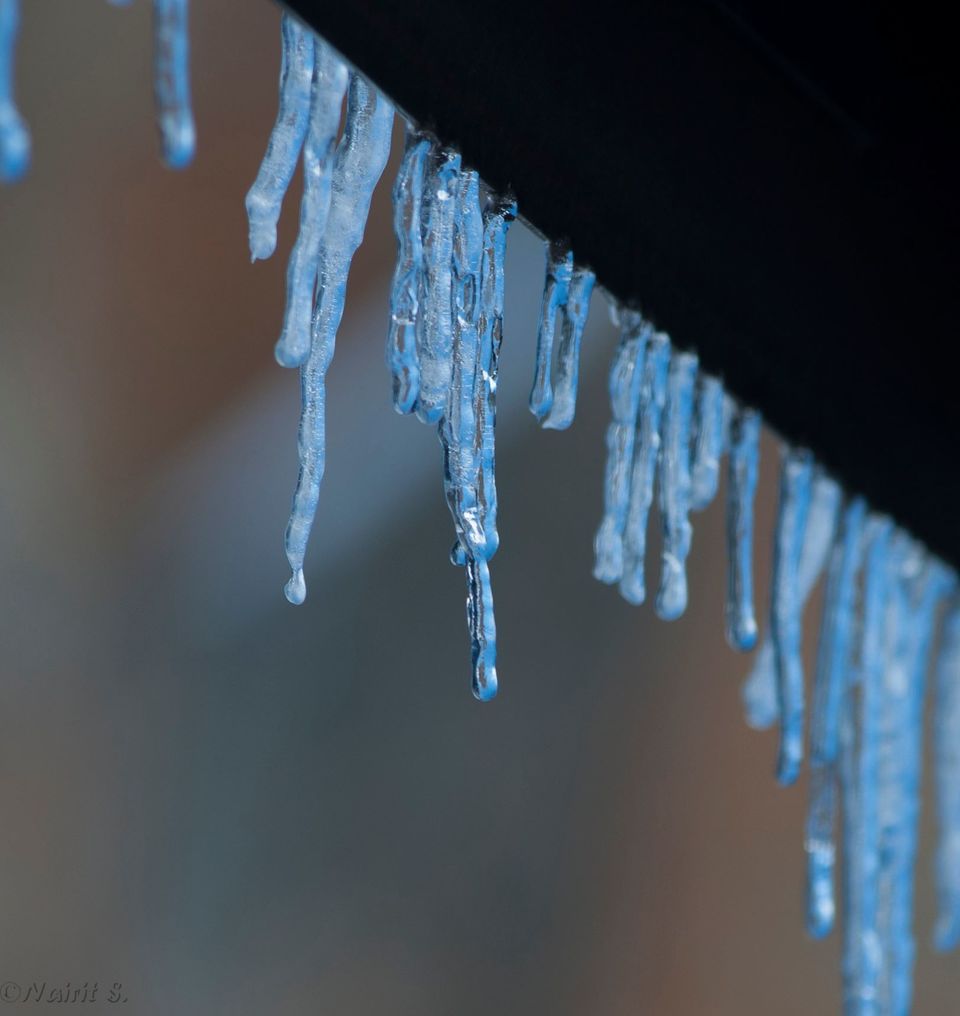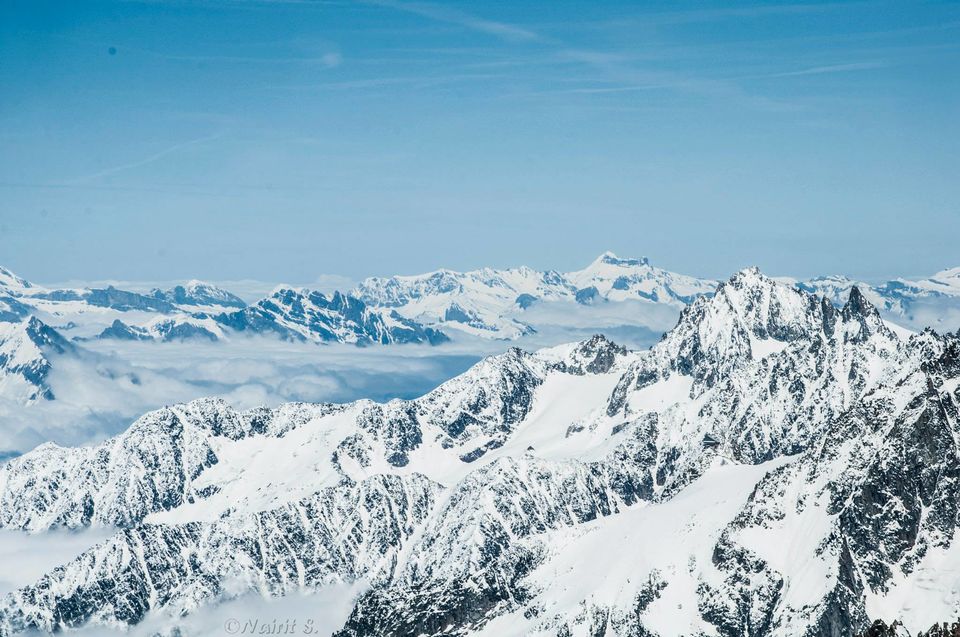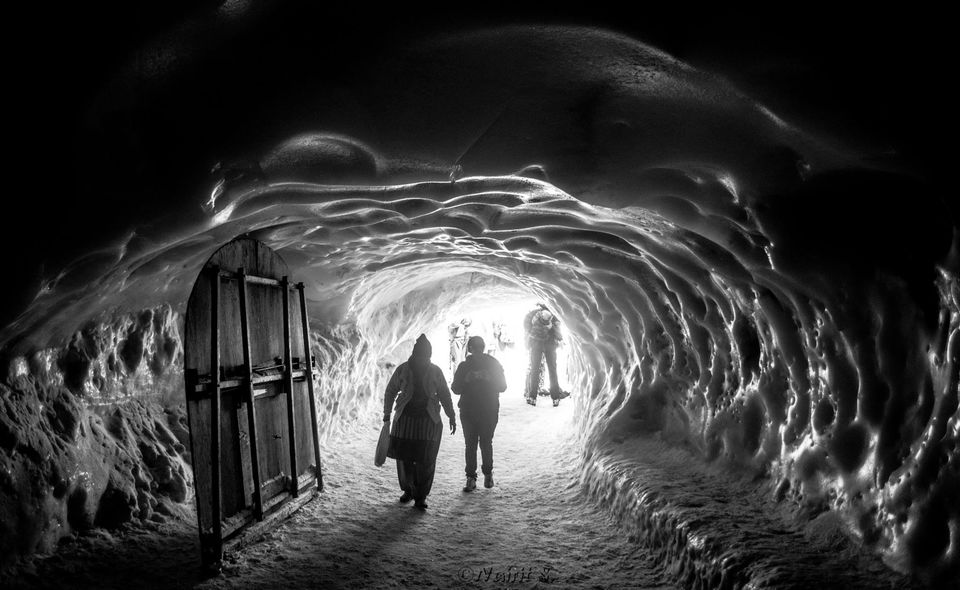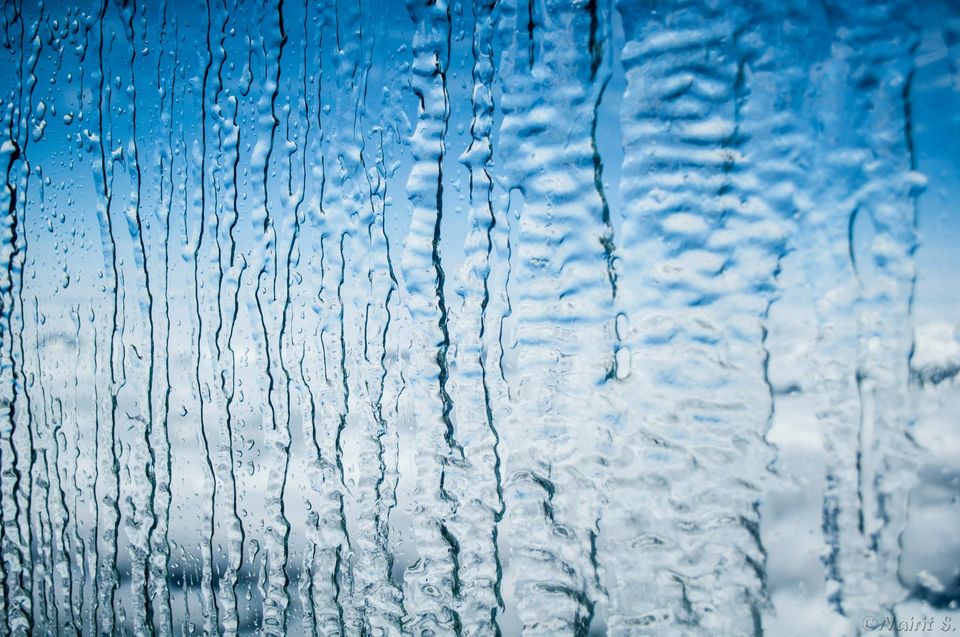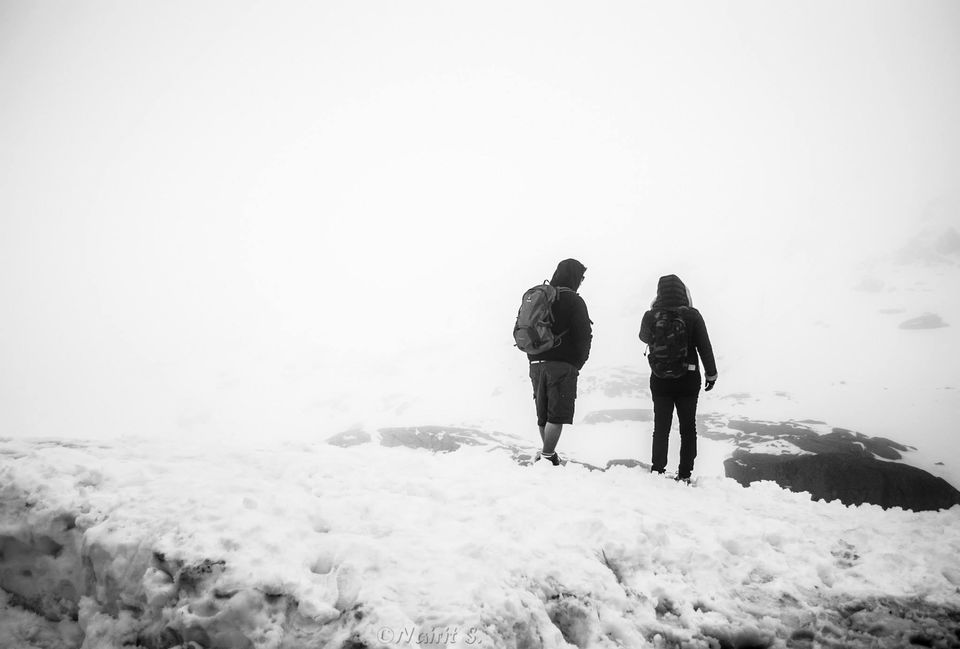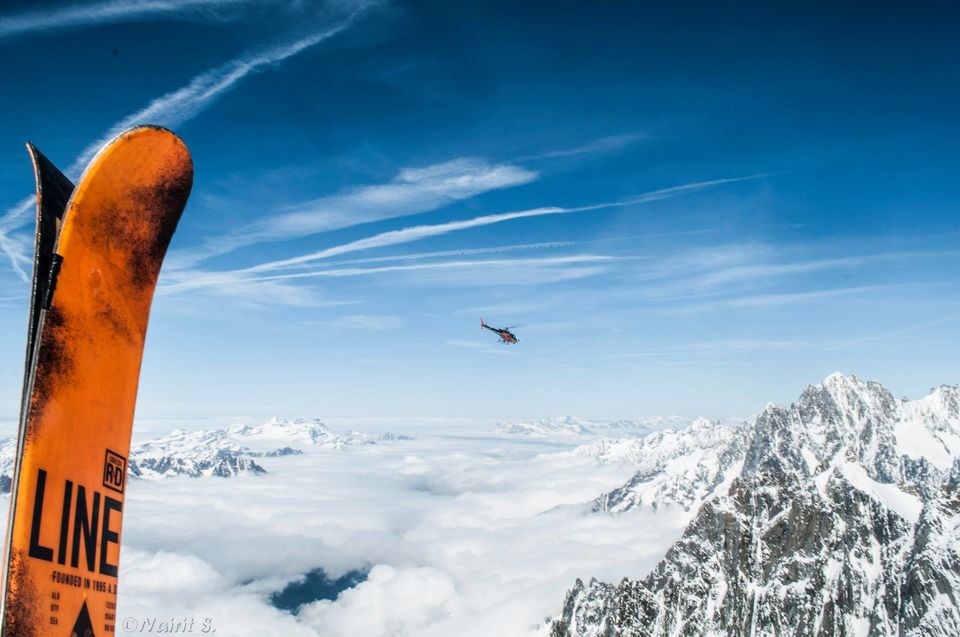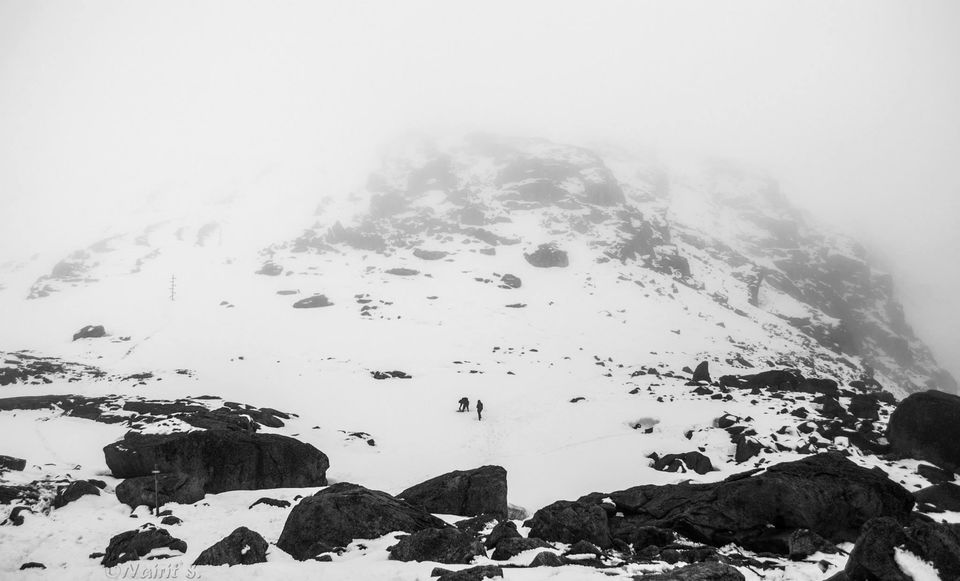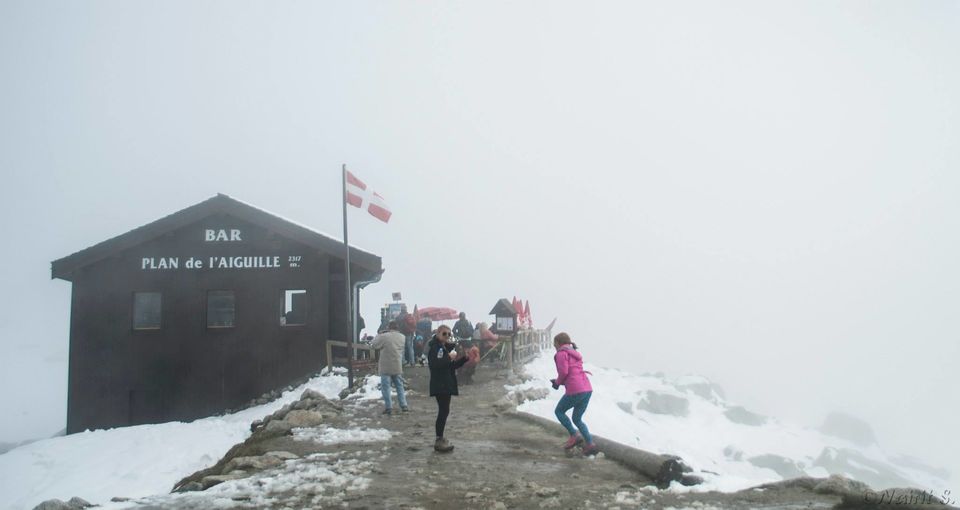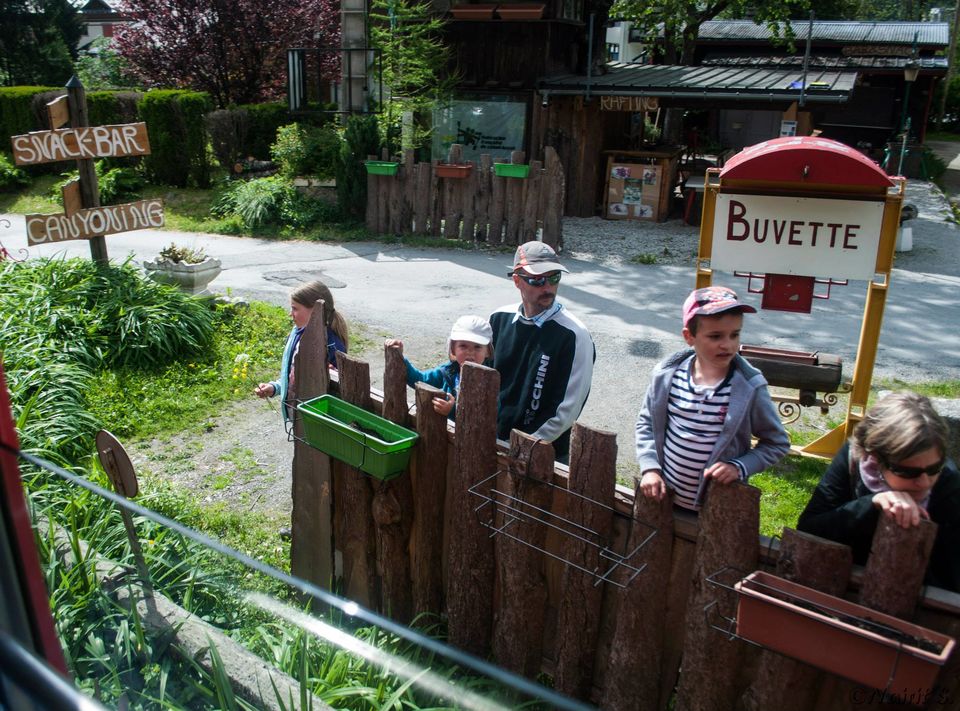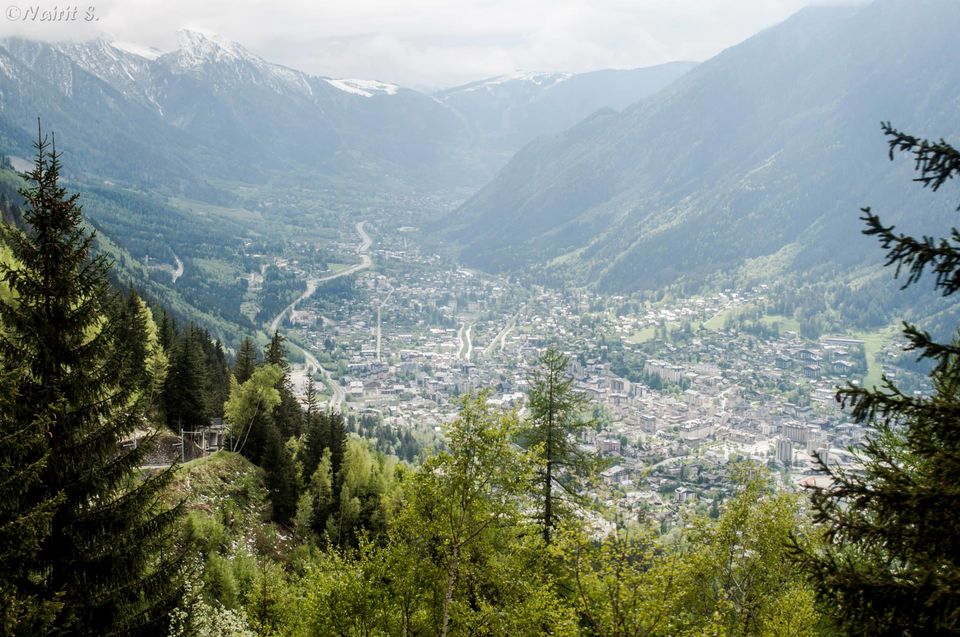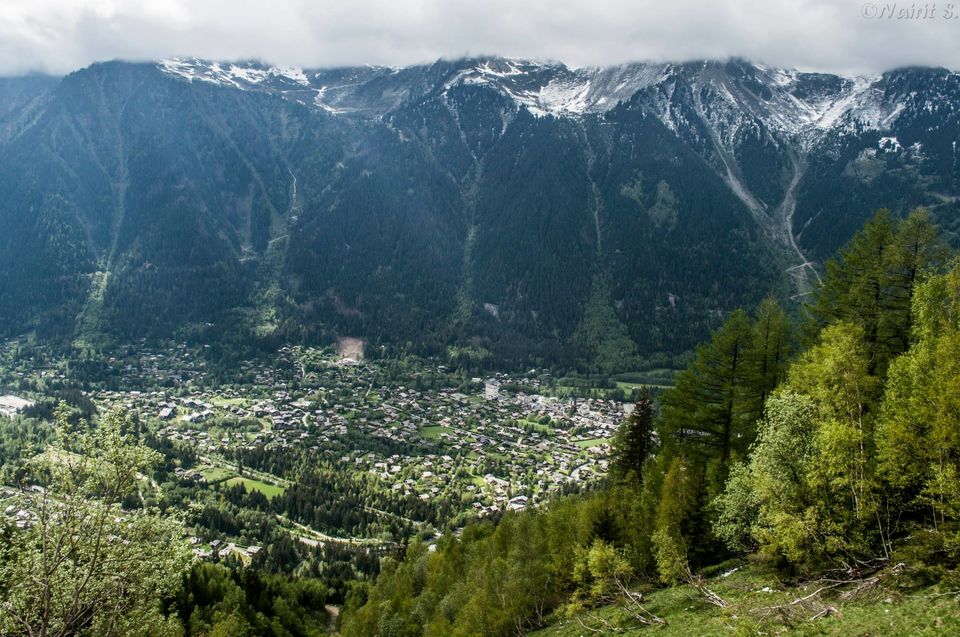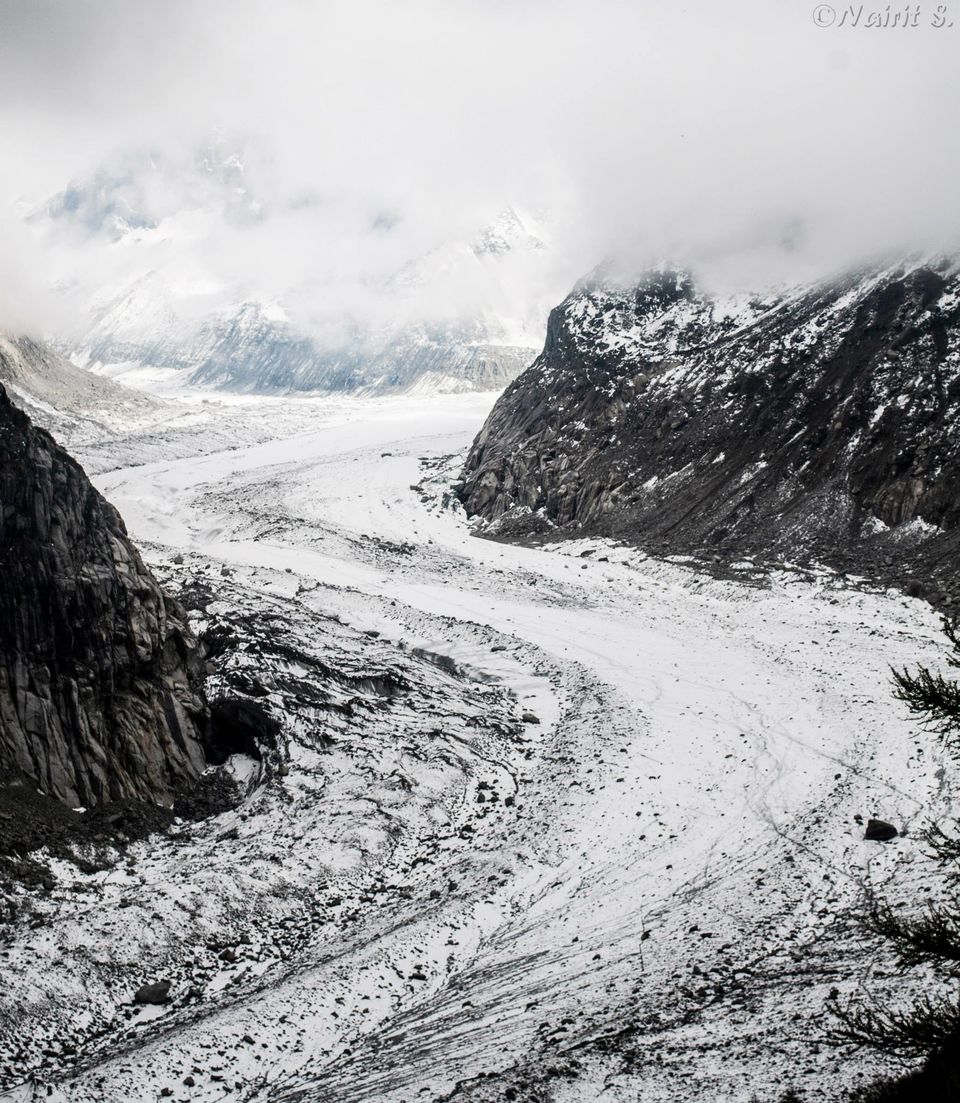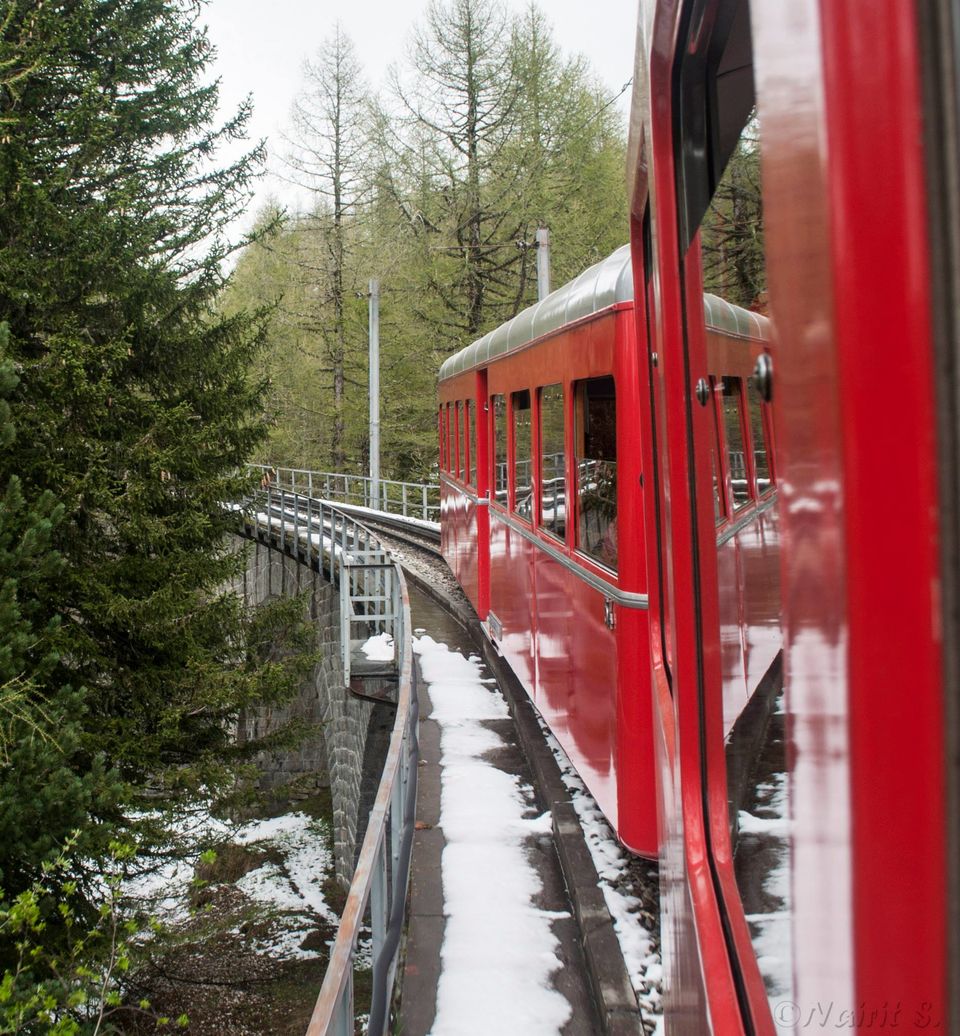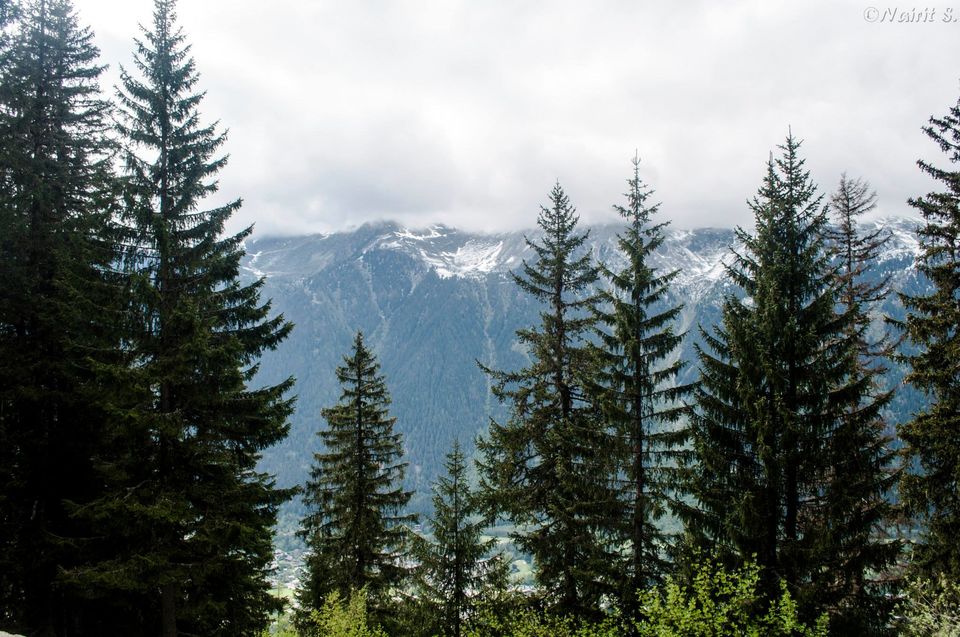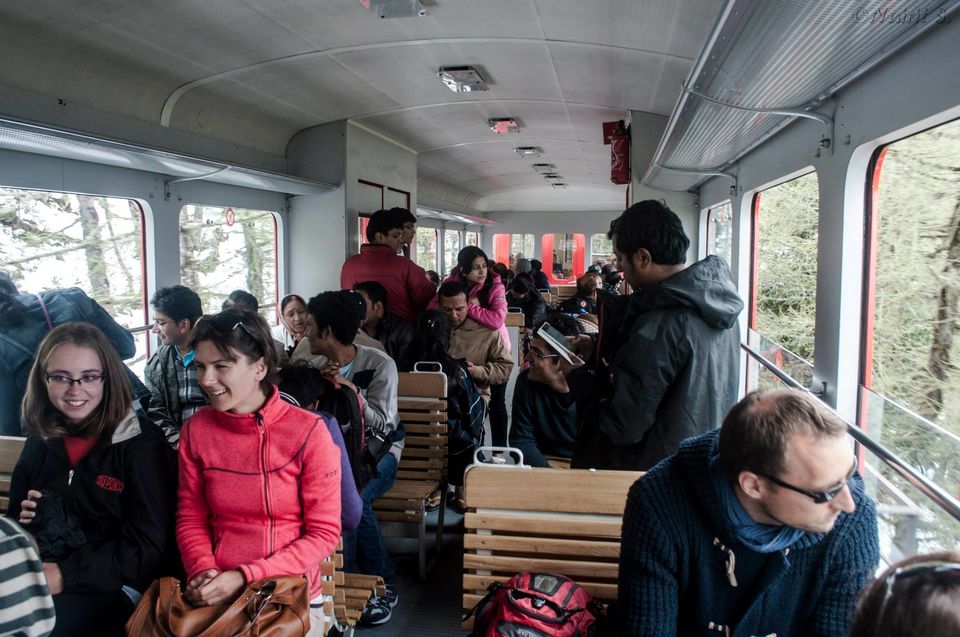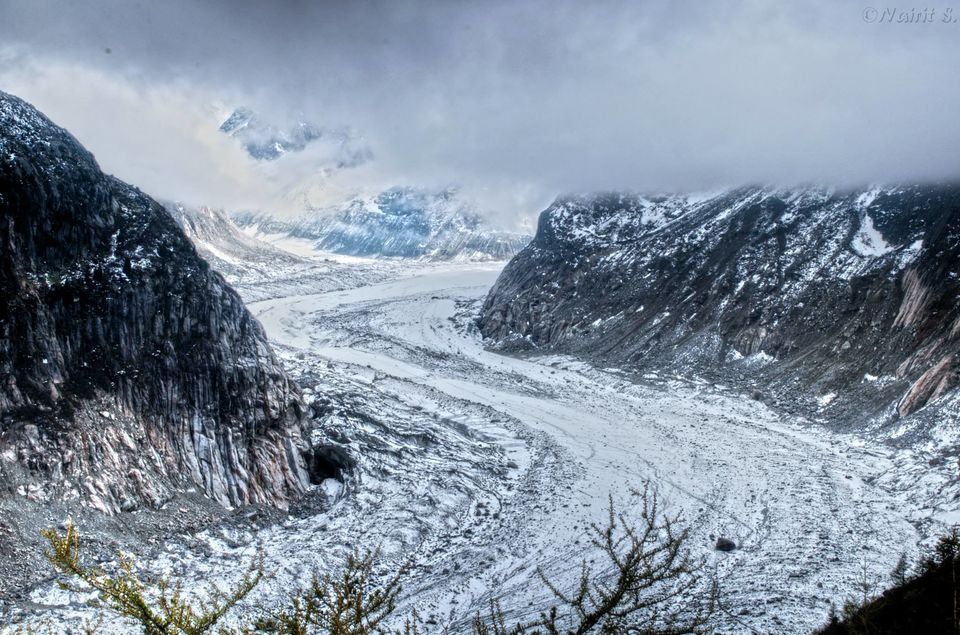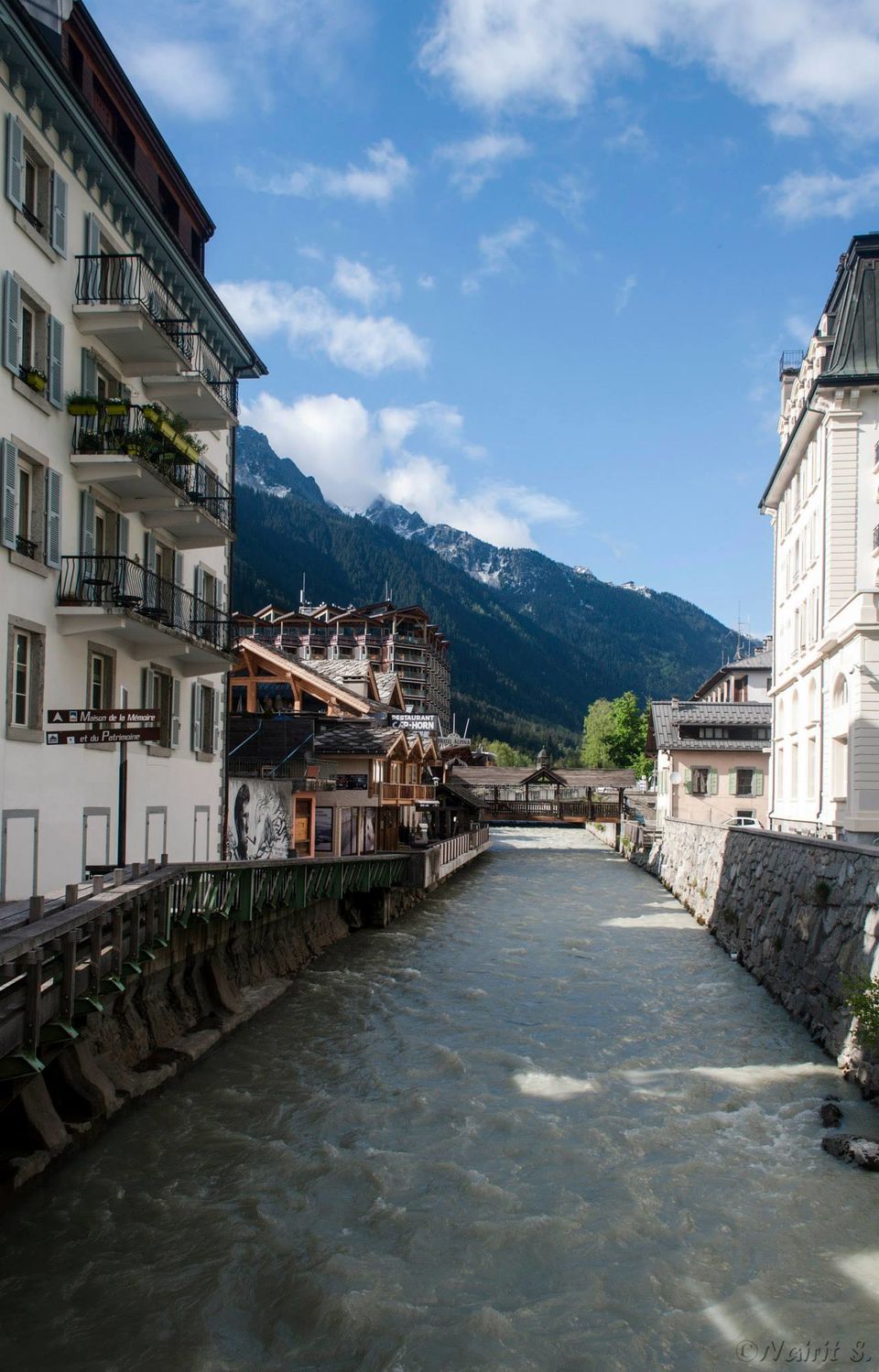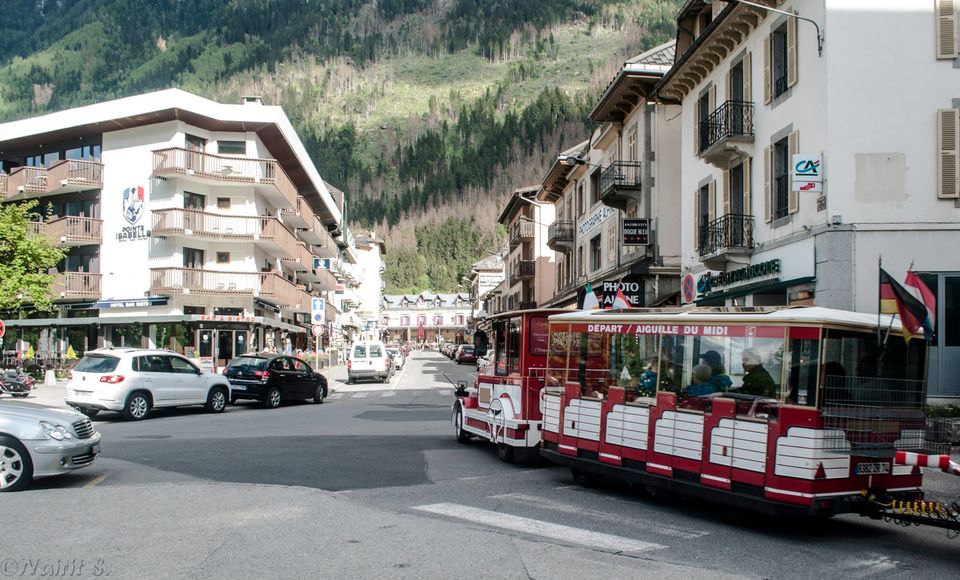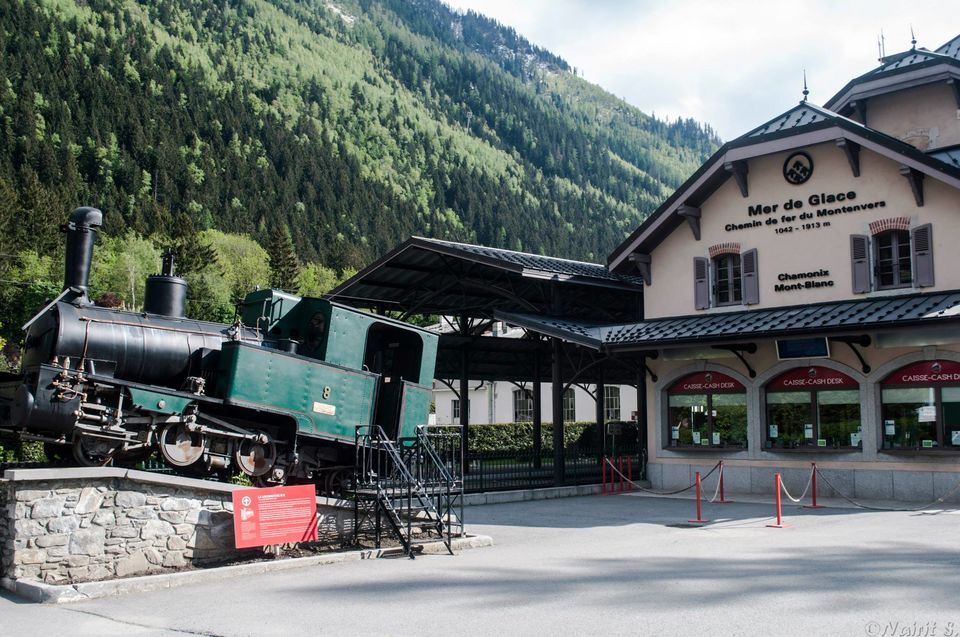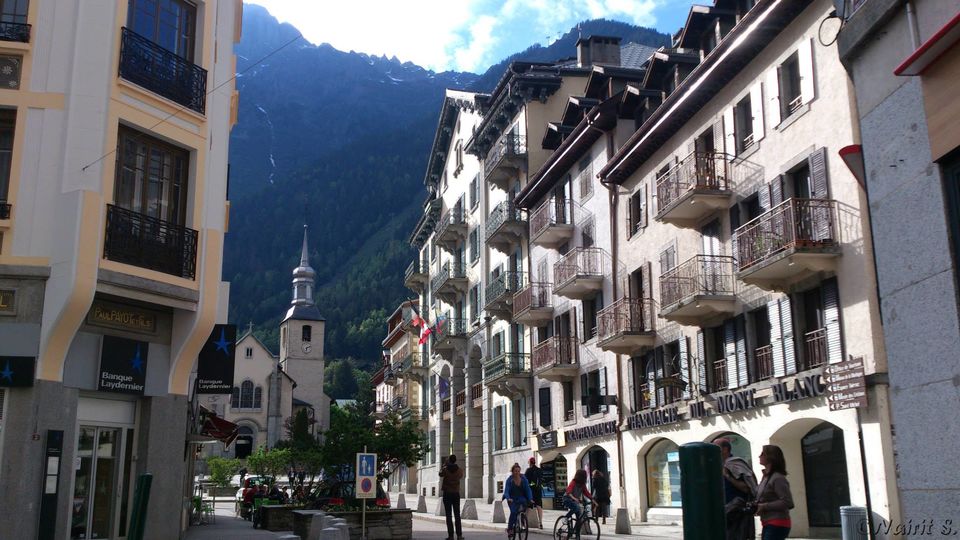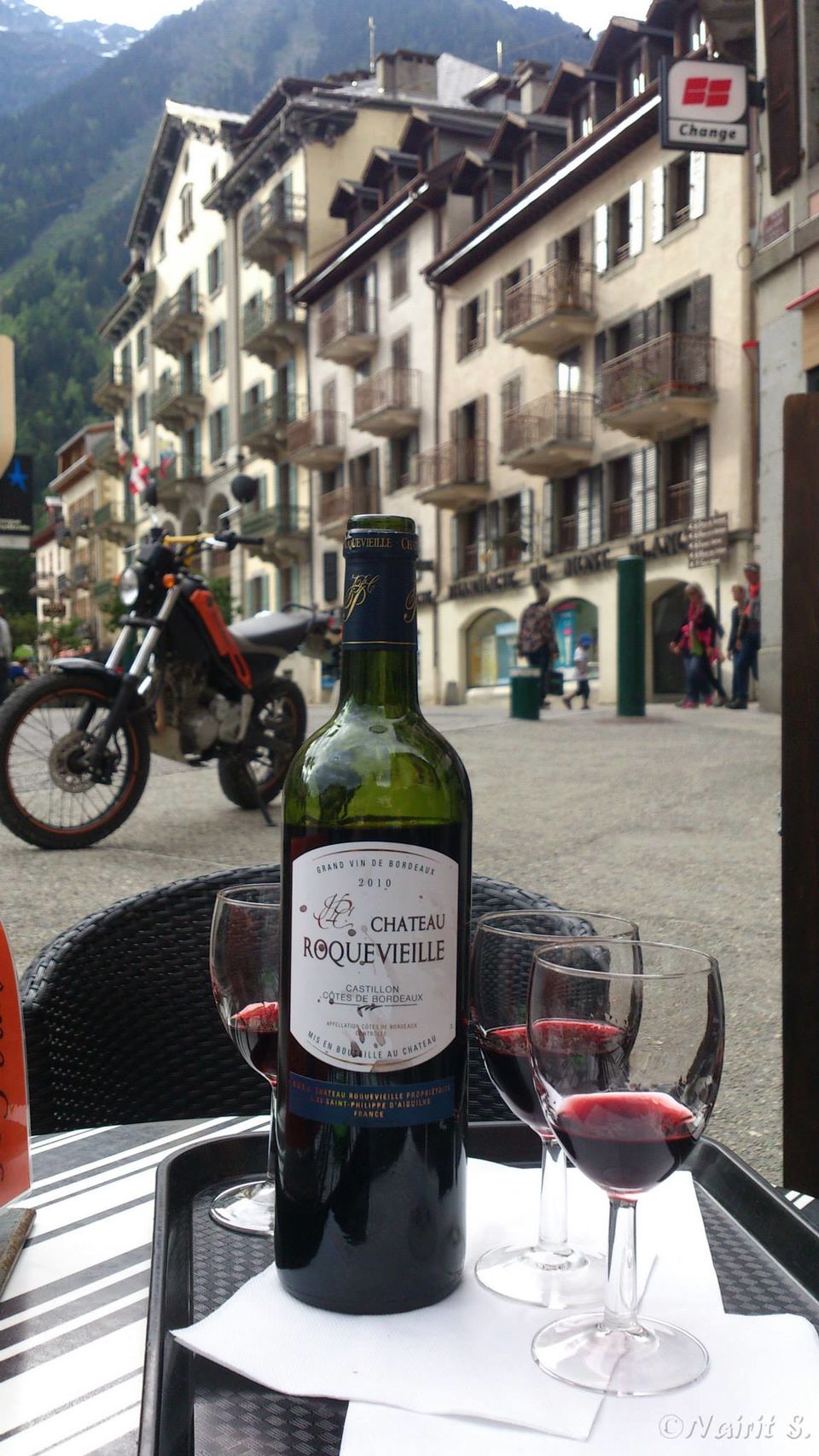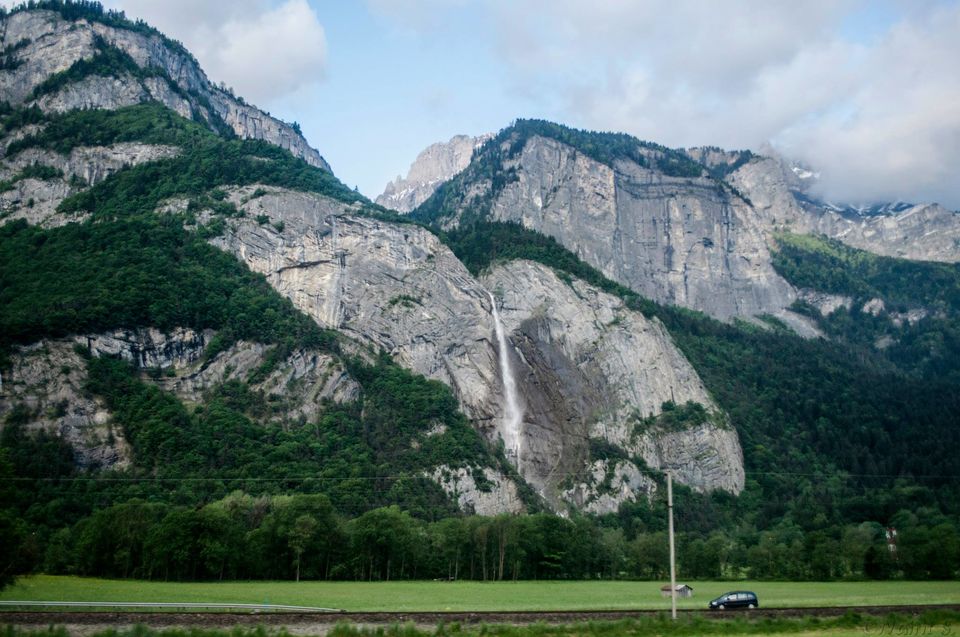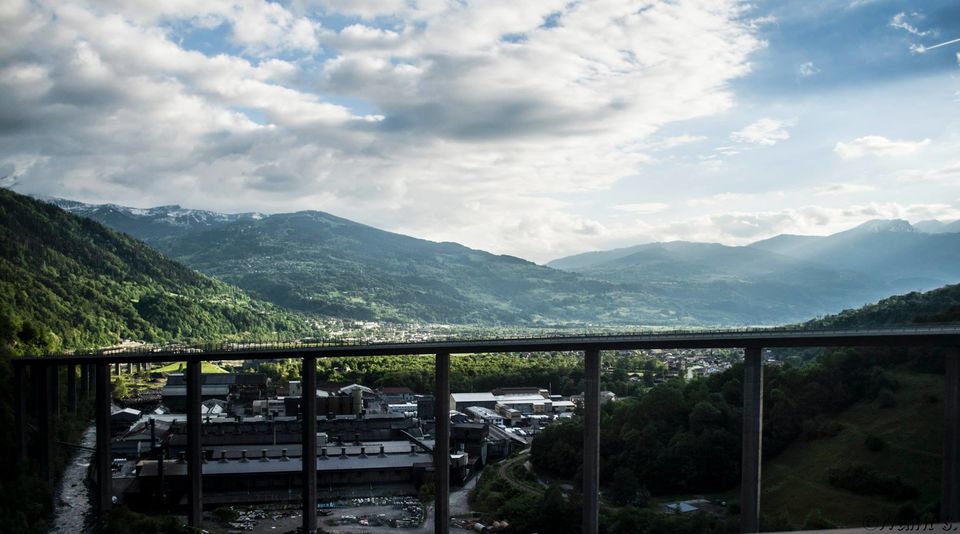 We hired an AlpyBus for taking us to Chamonix from Geneva and back and started at about 9:00 in the morning. This trip depends a lot on the weather and in that respect we were very lucky. The road from Geneva to Chamonix is beautiful but there are a couple of toll booths. We got a combined ticket for Aiguille du Midi (upto 3777 m, return) and Mer de Glace (by Montenvers rack railway)  for Eur 58.50 per person. Expect a huge crowd for the ropeway trips but it is totally worth it. At the mid level (Plan de l'Aiguille , 2317m) there is a nice bar which is very cheap (by Geneva standards) and the lady at the counter is super nice. We played with snow and had our food here. At the top, (3777m) the view is breathtaking. It was an awesome experience to travel through the clouds into the clear blue and dazzling white of the Alpes. Unfortunately the ropeway to Helbronner was closed. 
There is a very nice little exhibition here dedicated to the different climbers and climbing techniques in the Alps.
After coming back to Chamonix, we boarded the cute little red carriages of the Montenvers rack railway to Mer de Glace (Sea of Ice), one of the biggest glaciers in continental Europe. The last train from the glacier back to Chamonix is at 17:00 so we didn't have much time but this glacier is absolutely amazing and a must visit for people travelling to Chamonix.
We enjoyed our evening in the Chamonix city center, sipping Bordeaux wine with delicious sandwiches in a small French restaurant until 19:00 before heading back to Geneva