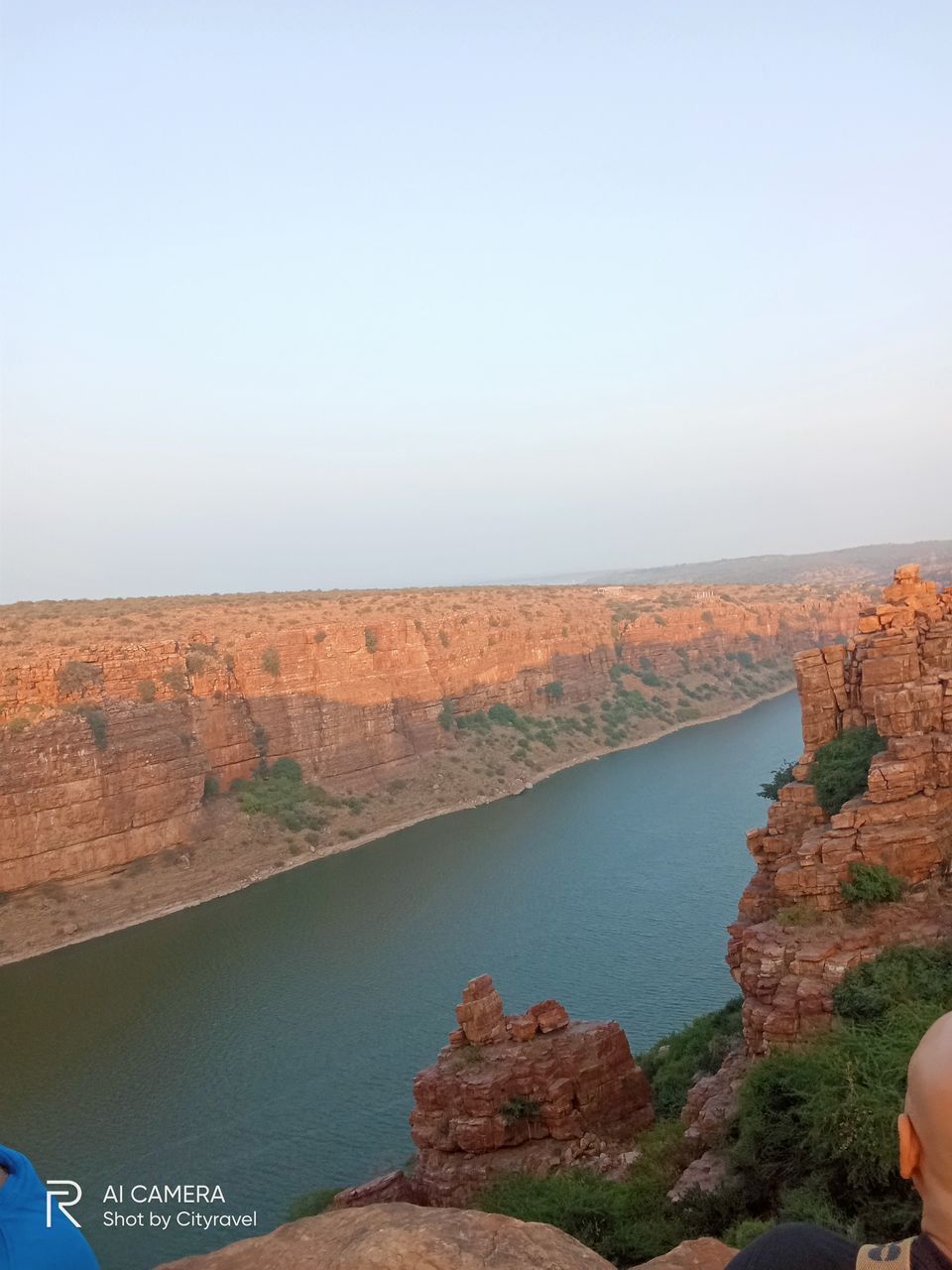 I visited the trendy cum instagramable destination of Gandikota. An Indian version of Grand Canyon, it is a good to visit here before you plan for Colorado's Grand Canyon. When i was mindful of the journey through the highs and lows, here are the things you can and no recommended to do if your next trip is Gandikota. With Jammalamadugu being my starting point as it is nearer to Gandikota, I have crafted the Do's and Don'ts below.
Do's
1.Enjoy the Gandikota Valley
This is what I and we have been waiting for, an Aerial view of Gandikota Valley, if you are careful in balancing the rocky path, you can able to see the sunset and an even wider view of Gandikota Valley.
2. Camping
Well, staying in this hamlet gives you a trek vibe. Camping with Bon fire & laying down gazing the stars gives you a different sleeping experience. You have slept under a fan or AC, consider trying a good night sleep in an open sky.
3. Carry Power bank
If you are staying for a night or a two, there are not much power stations around Gandikota, so carrying a power bank can come in handy and also you can keep yourself entertained while waiting for your bus.
Don'ts
Opt for packages
Well, opting for packages for a solo traveller cost more, since there are not much accommodation left at Gandikota, it is better to land on Tent with sleeping bag, coz packages fit for group travellers.
Go in Summer ( March to July)
Dont! Cause just like the Colorado's Grand canyon, this Indian version has a desert route where the chances of Humidity increase during summer and it will not only make you sweat, difficult to take photos, but also get you a heat stroke thereby ruining the trip.
Use Public transport for Belum caves
Public can be economical, but that can make your journey uncomfortable due to less assesibility, When you have less accessibility what are going to do? You Visit Belum Caves, but a journey through bus for Belum caves would be exhausting as you have to change 2-3 buses, so it's better to hire a cab for a smoother ride if you want to visit Belum caves.
That's it! Have a safe journey