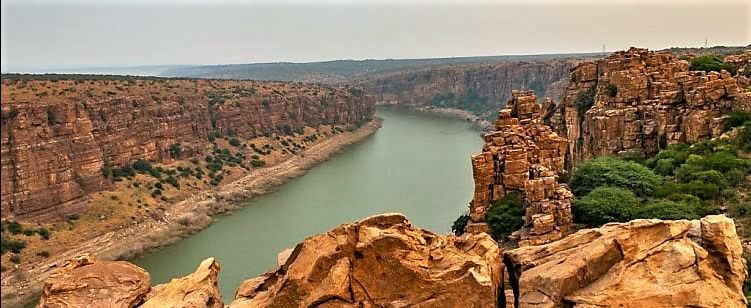 Leave from Hyderabad at 9:00 PM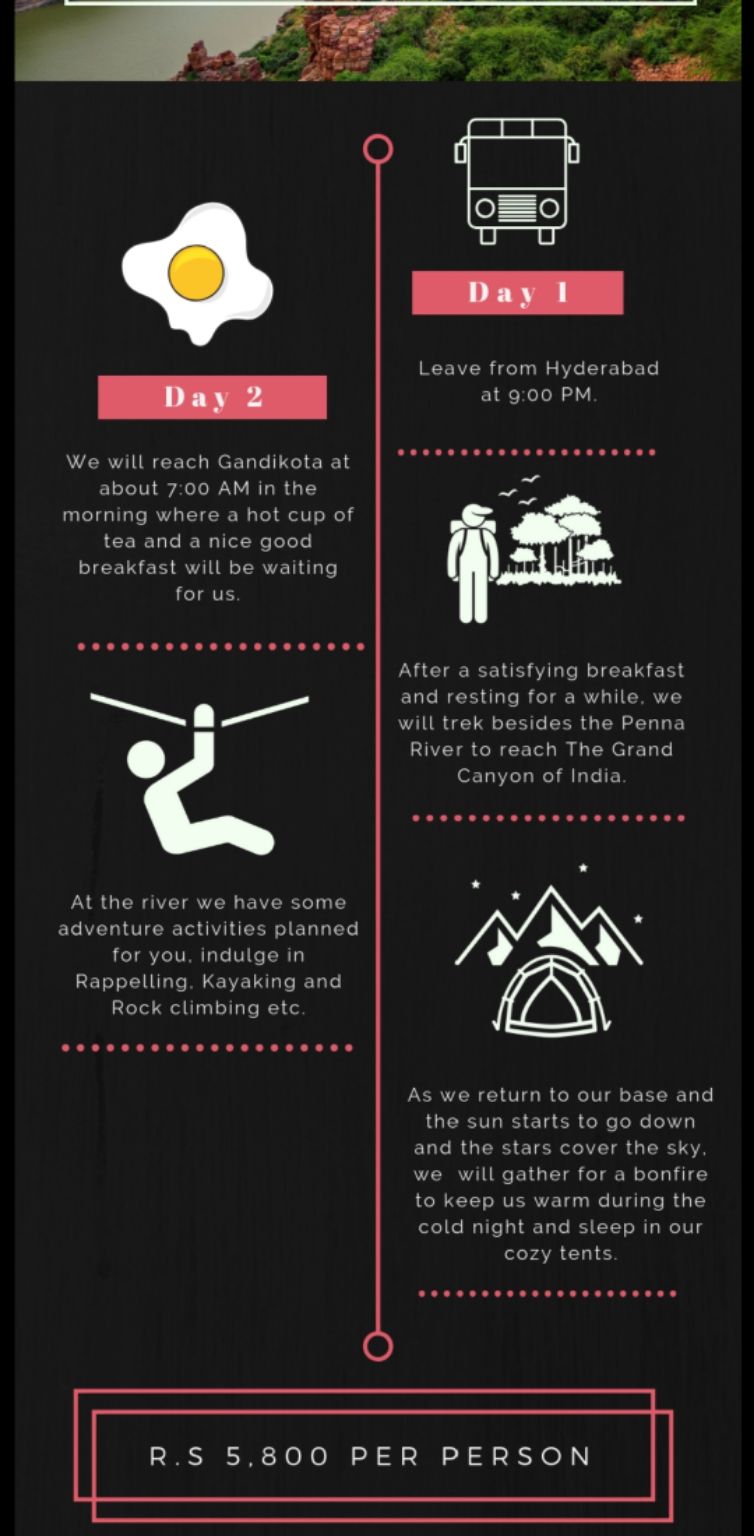 We will reach Gandikota at about 7:00 AM in the morning where a hot cup of tea and a nice good breakfast will be waiting for us
After a satisfying breakfast and resting for a while, we will trek besides the Penna River to reach The Grand Canyon of India
At the river we have some adventure activities planned for you, indulge in Rappelling. Kayaking and Rock climbing etc.
As we return to our base and the sun starts to go down and the stars cover the sky we will gather for a bonfire to keep us warm during the cold night and sleep in our Cozy tents
We will visit the Gandikota Fort to see the sun rise from behind the ghats. After this
we will return to our campsite for breakfast.
After a nice good breakfast with a view we will visit the Mylavaram Dam.
After the Dam, we will bid goodbye to the beautiful Gandikota and head to Belum Caves
After Belum Caves, we will
start our journey back to Hyderabad
Gandikota is a village and historical fort on the right bank of the Penna river, 15 km from Jammalamadugu in Kadapa district, Andhra Pradesh, India.The fort was the center of power for various dynasties, such as the Kalyani Chalukyas, Delhi Sultante, Pemmasani Kamma Nayakas, and the Golconda Sultanate.