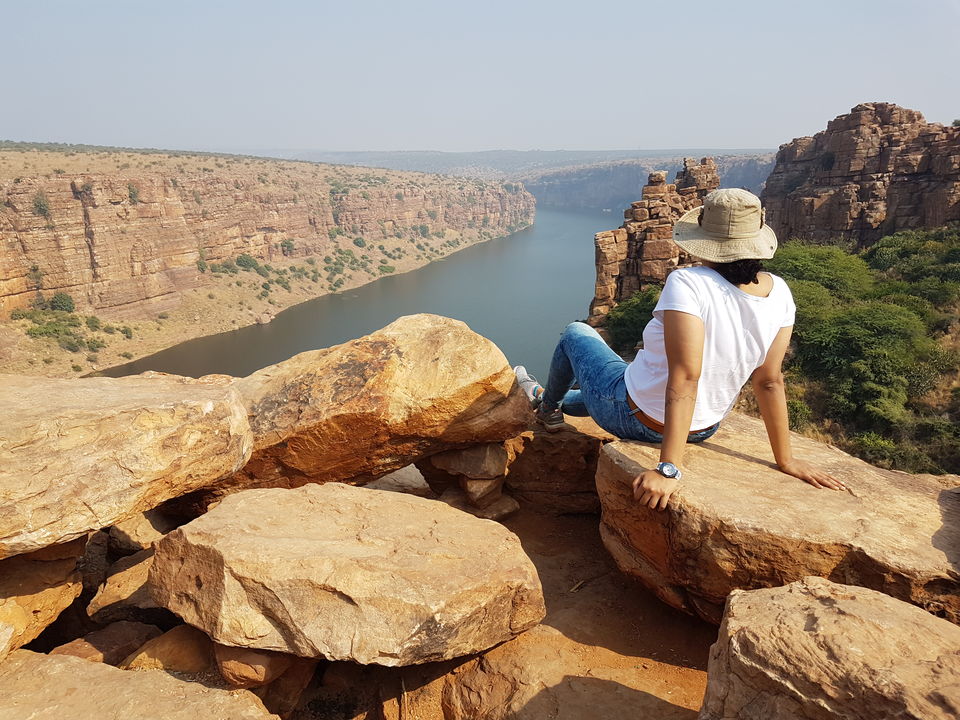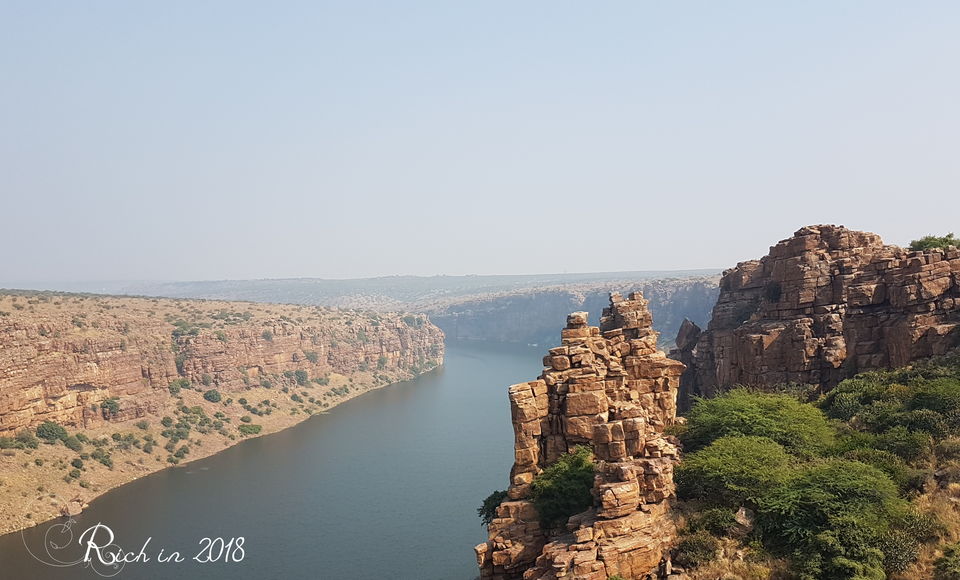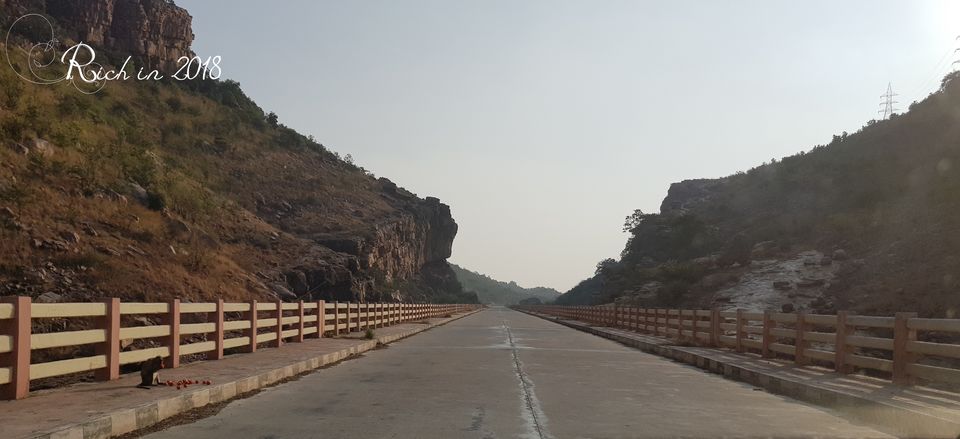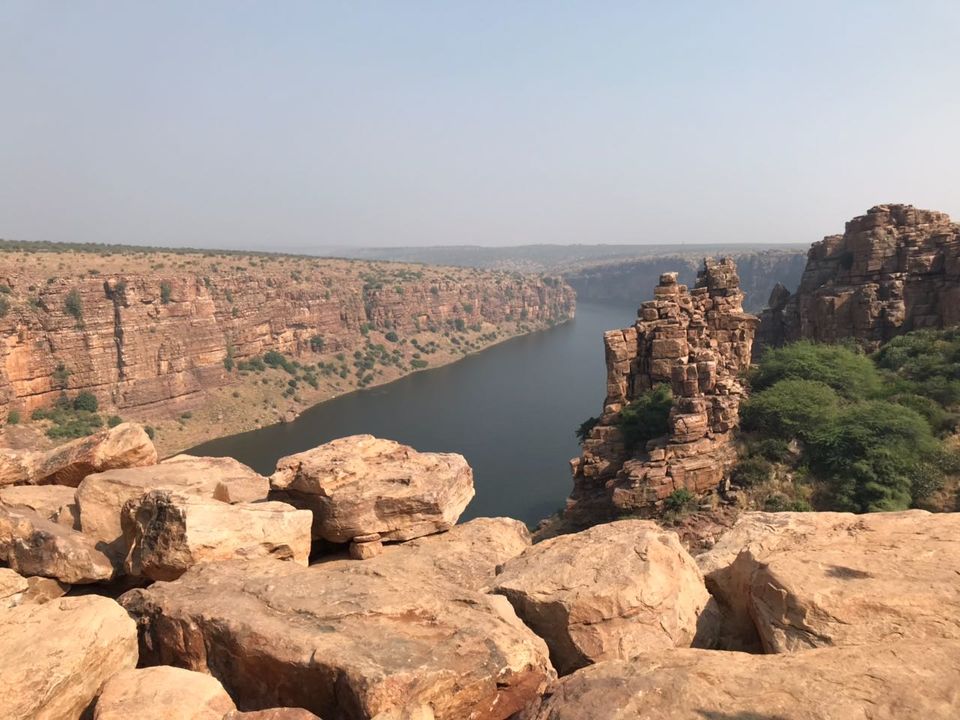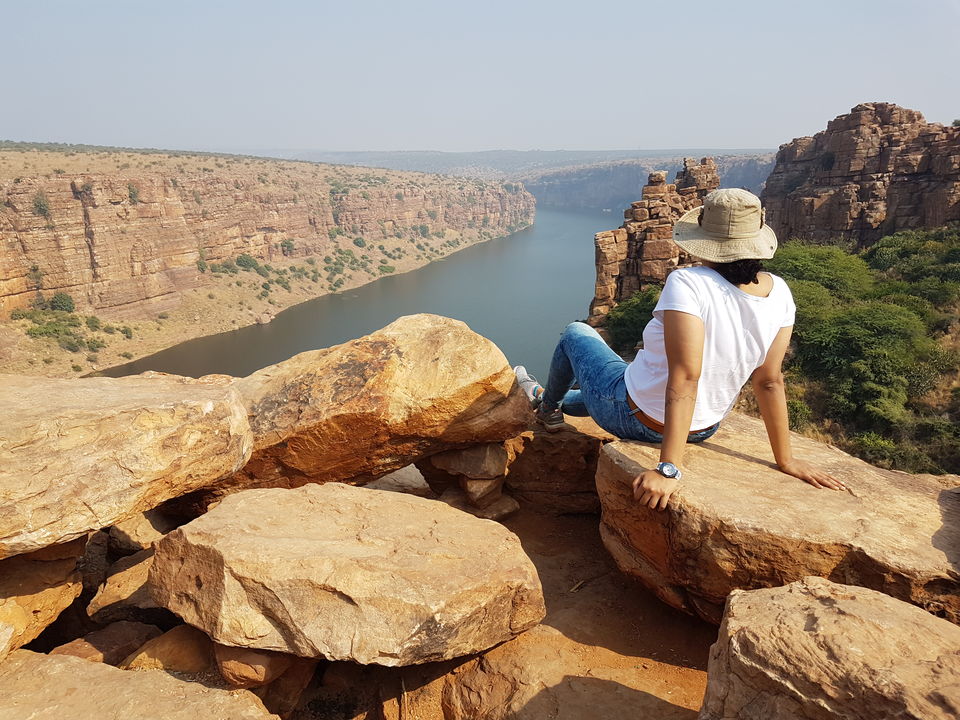 Going to Gandikota was upon discovering that it was not too far from Belum caves and since there was a whole weekend .. then why not. My only regret is that I would have loved to stay there on to see the sunset, I imagine it being beautiful!!!
Gandikota is approx 60 kms away from Belum caves and hence they make for a great team up. It is a canyon, what people easily call the Grand Canyon of India... but ofcourse it is remotely not even the same in size of the Grand Canyon. It is also known as a Gorge. Essentially the difference lies in American and British english.
#Ganditkota has a small fort inside which you will find a temple and a small community of people still living there. You get a view of the River Pennar from the Point to see the canyon. At one end of the fort there is a mosque and at the very end of that you get to the best view of the Canyon!!! You can walk along the ramparts of the fort and explore the area completely, another reason I want to go again.
Gandikota is also a great place t0 stay at a APTDC hotel. It's within walking distance from the fort. Also possible is a camping area at the base of the canyon along the river, where not only can you camp but there is also an opportunity for adventure activities like Rappling, Kayaking etc.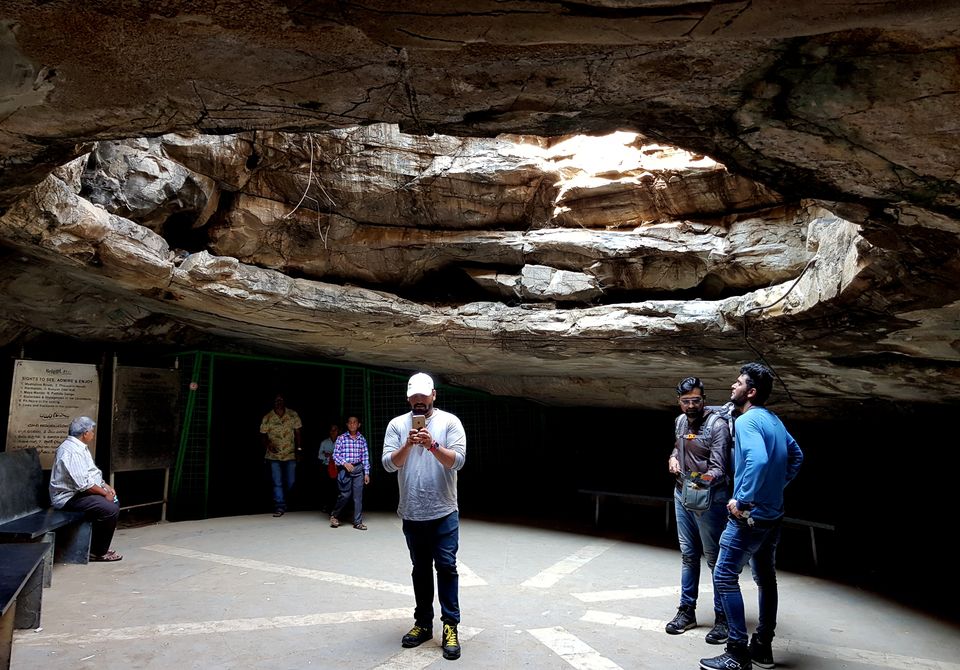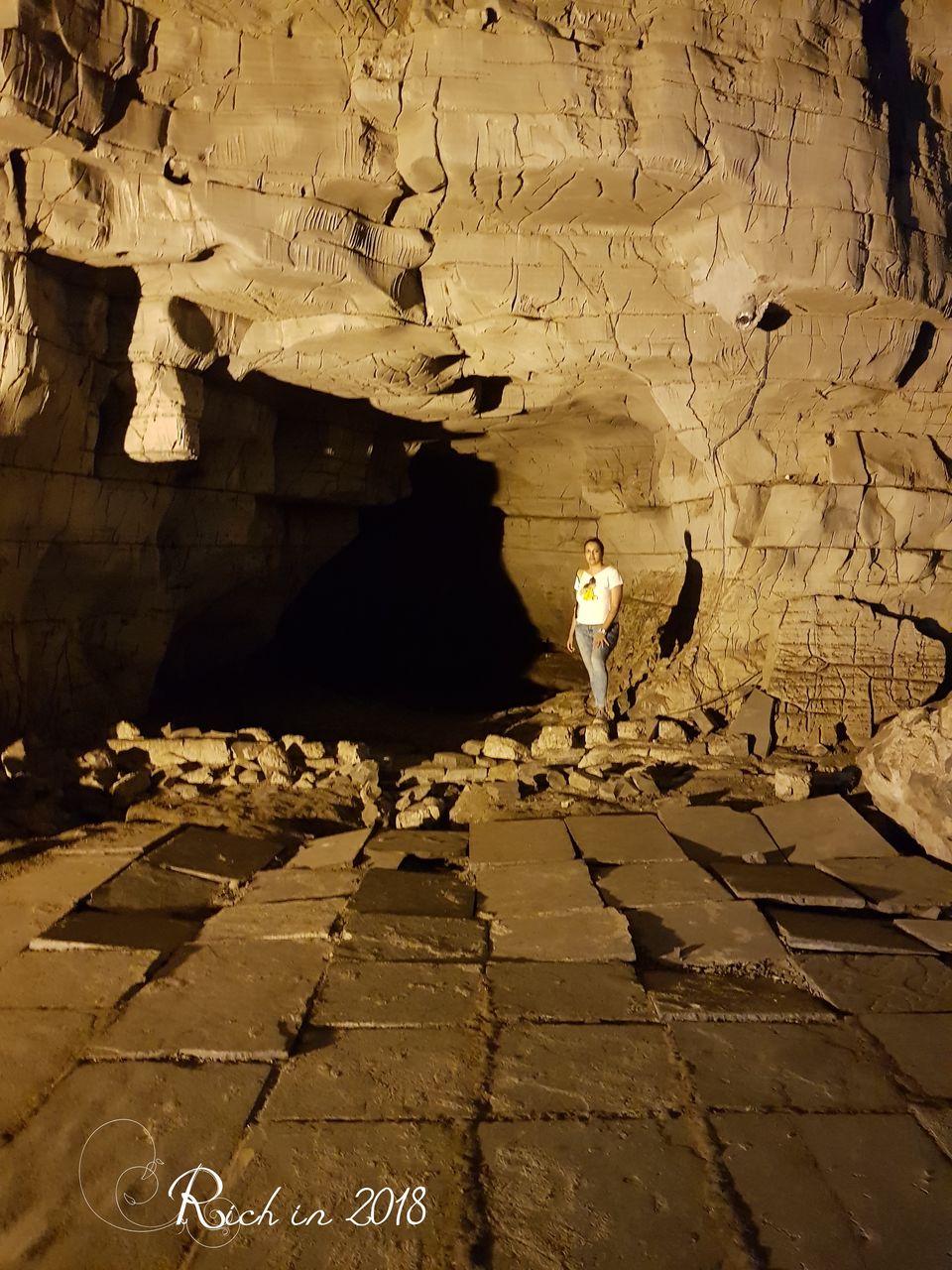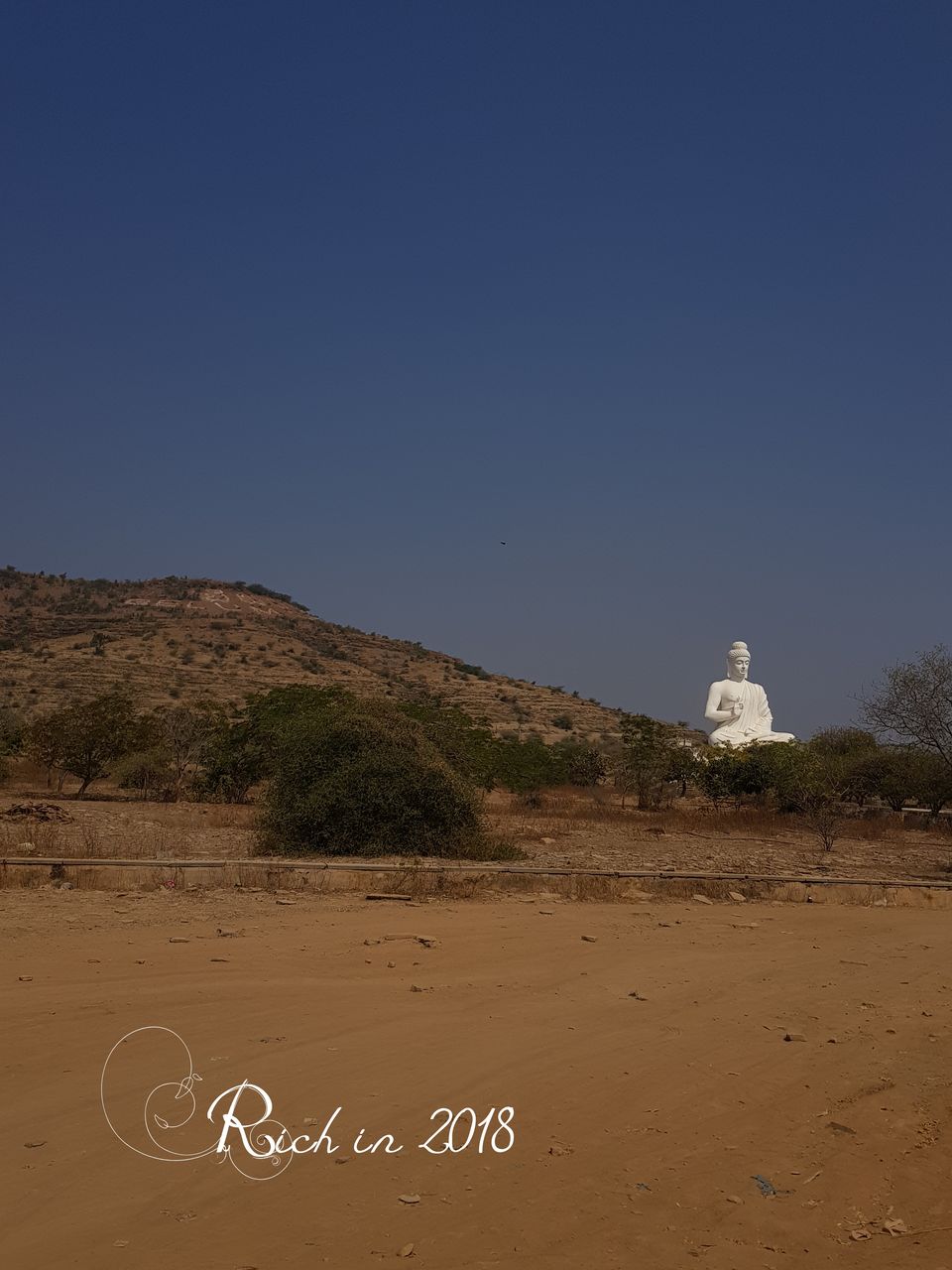 Belum caves
They make for a great weekend visit from Bangalore. It is about 300 kms from here ( Bangalore).
I visited Belum caves near Tadipatri in Andhra Pradesh. These are under ground caves, that extend over 3 kms. It has a point in the cave where you come across an underwater stream, but unfortunately I wasnt lucky enough to get there. Due to heavy rainfall in the region the Caves were flooded so the path was very slippery, dark and unsure. I tried venturing inwards but after a while it got too slippery and I couldnt venture further. The ASI is working on fixing it , but its a long process with having to put up exhaust vents, lights and clearing the mud.
The cave is still worth and you can still explore about 1- 1.5 odd kms of length where the passage is huge and you will obviously also encounter a lot of people. The best time to visit as per my recommendation would be in the winter. The caves get extremely humid and hot, but choosing the right time of the day may also matter. Rainy times would also be very risky especially if they flood.
Places to stay would be the close town of Tadipatri, its 20-30 kms away. The APTDC also has a dormitory close to the cave but it was full when I went and I ended up staying in Kurnool, which is close to 100kms away and not ta good choice if you want to make life easy for you.
You can also team up a visit to Gandikota (Canyon) which is around 60kms away from the caves. Personally I would recommend staying at Gandikota and seeing the Canyon on the day prior, maybe seeing a grand sunset and then going to the cave in the morning as the caves open only around 1030- 1100.
Here is a bit of info from the APTDC website!
http://www.aptdc.gov.in/special-tours/belum_caves.html
A blog which has a lot of information that I missed out on :)
http://hoppingmiles.com/day-trip-bangalore-belum-caves/