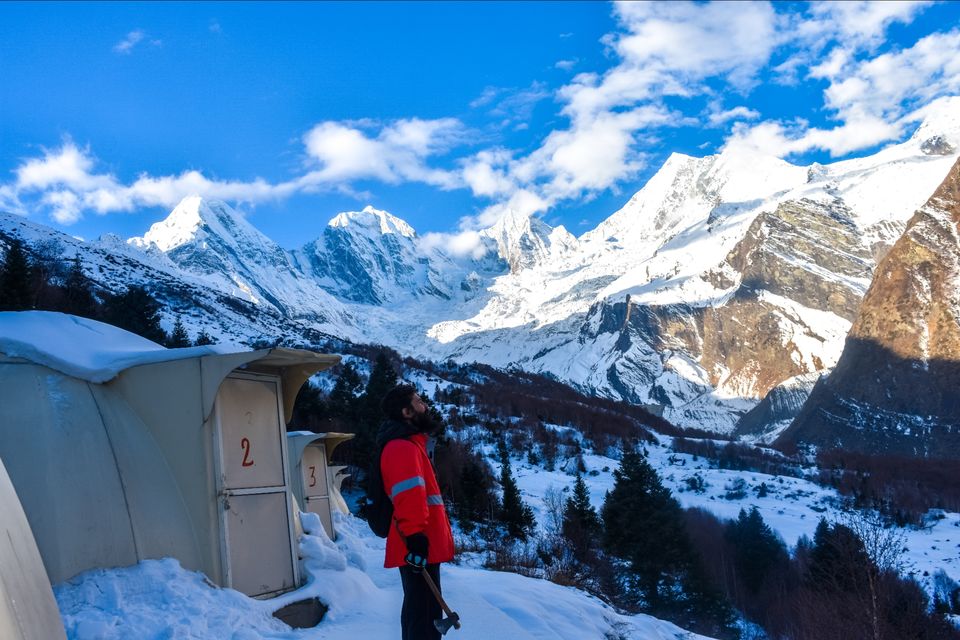 There is a regular opinion in Uttarakhand that the Garhwal region is more risky & adventurous than the Kumaon Region . The Famous Char Dham Temples are also situated entirely in the Garhwal region. The Panch Kedar & The Panch Badri also lies in the Garhwal region. They are situated at high altitudes and some are at remote locations. I wanted to explore the locations in Kumaon which are as much adventurous and remote than the Garhwal region. I asked some people and they suggested a name : " Darma Valley". Darma Valley lies in the Pithoragarh district of Uttarakhand . It is located at a distance of 70 KMS from Dharchula , a city which lies partly in India & Nepal . The River Kali acts as a natural border between the two countries.
We started our journey from Haldwani which is 260 KMS from Dharchula.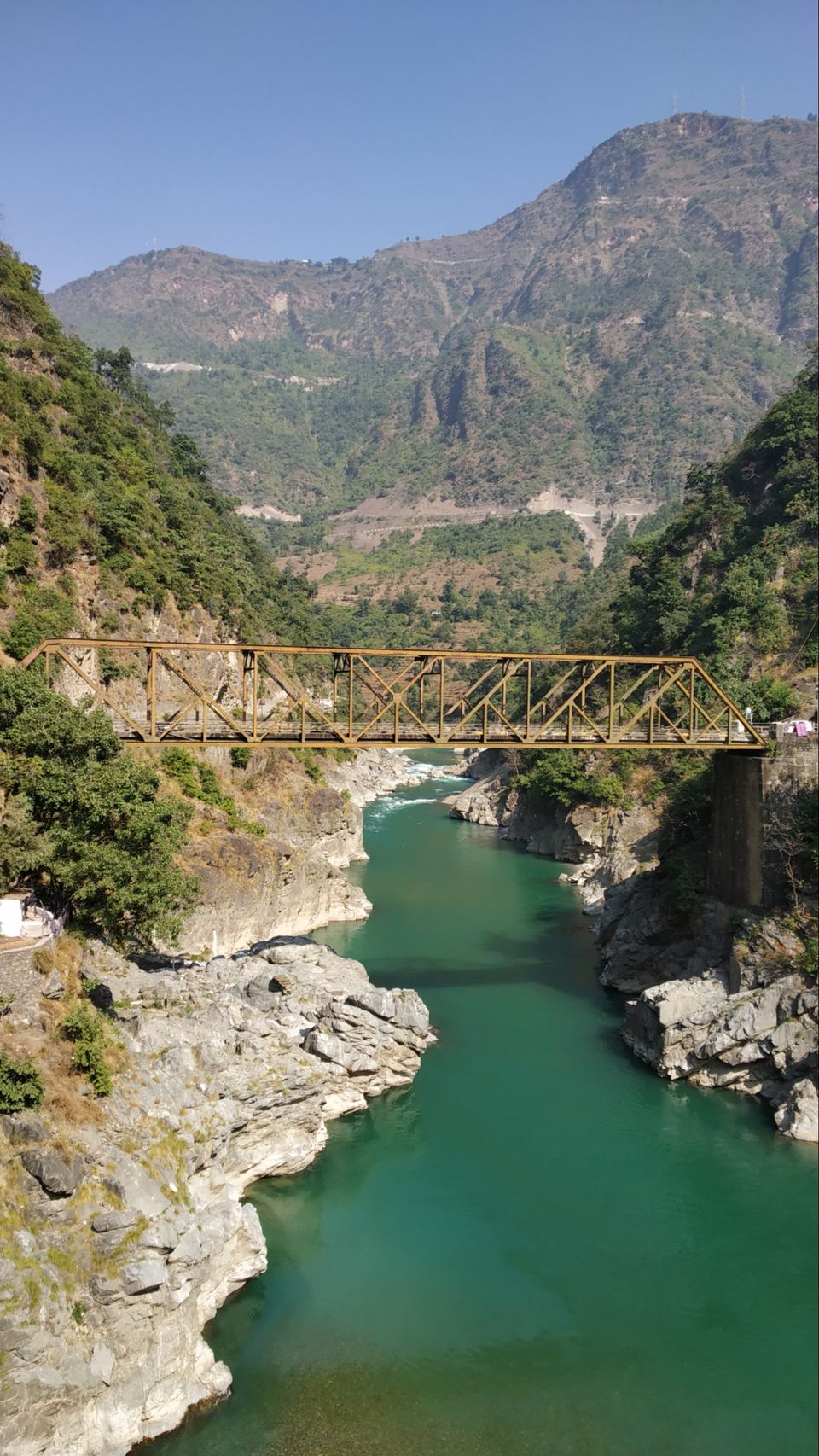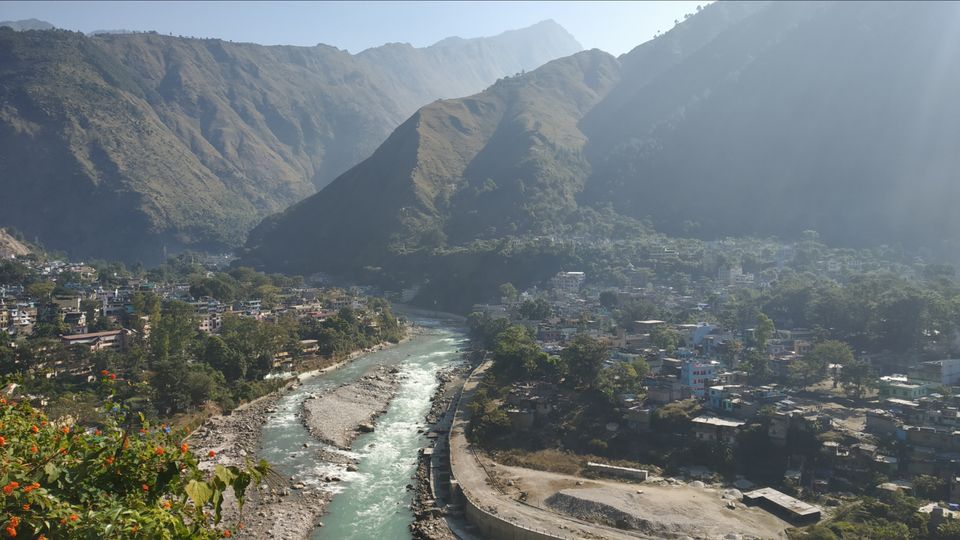 We stayed at KMVN Dharchula. The rooms were neat and clean & the service was good too. People were very helpful. We asked some locals about the road conditions . They said that there was some snow on the road and we had to cross 3 major water crossing ( Nalas ) & also we came to know that before 2016 there was no motorable road .
It was the most challenging day of the trip. The total distance we had to cover was just 70 KMS , but it took us more than 4 hours to cover it . We started from Dharchula towards Tawaghat , a place which lies on the Kailash Mansarovar Yatra. Till Tawaghat the road was okay & but from Tawaghat the road conditions worsened , it was like riding on off road conditions. After 2 hours we reached Sobla , a small village . We took rest there for a few minutes and continued our journey . After crossing Sobla , the road becomes more dangerous. The road is like one way and there is a 3000 ft gorge . You can't just look down . You can just hear the roaring river in its true form. No room for mistakes . Landslides are common in this section. So we tried to cover this part as soon as possible.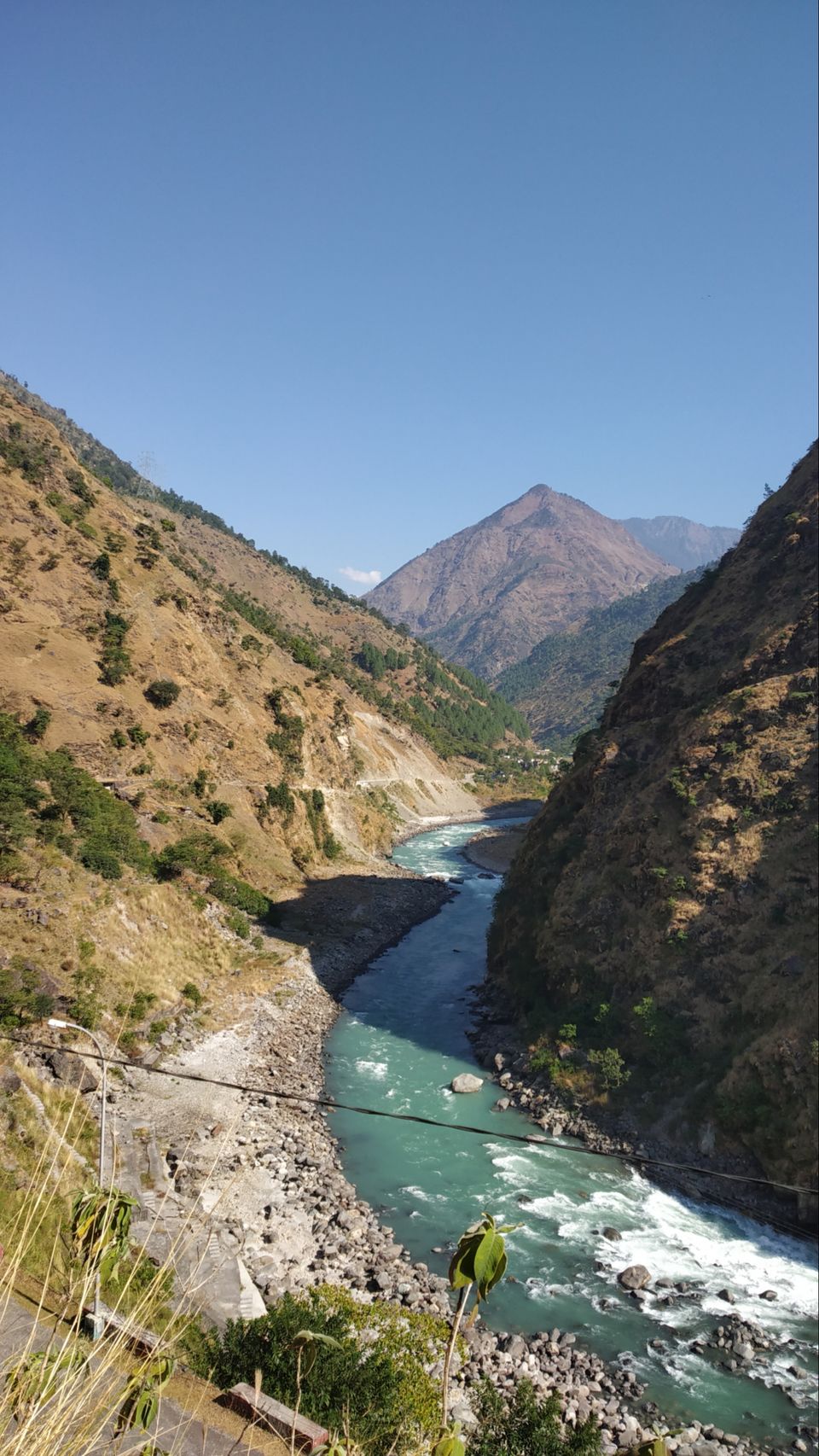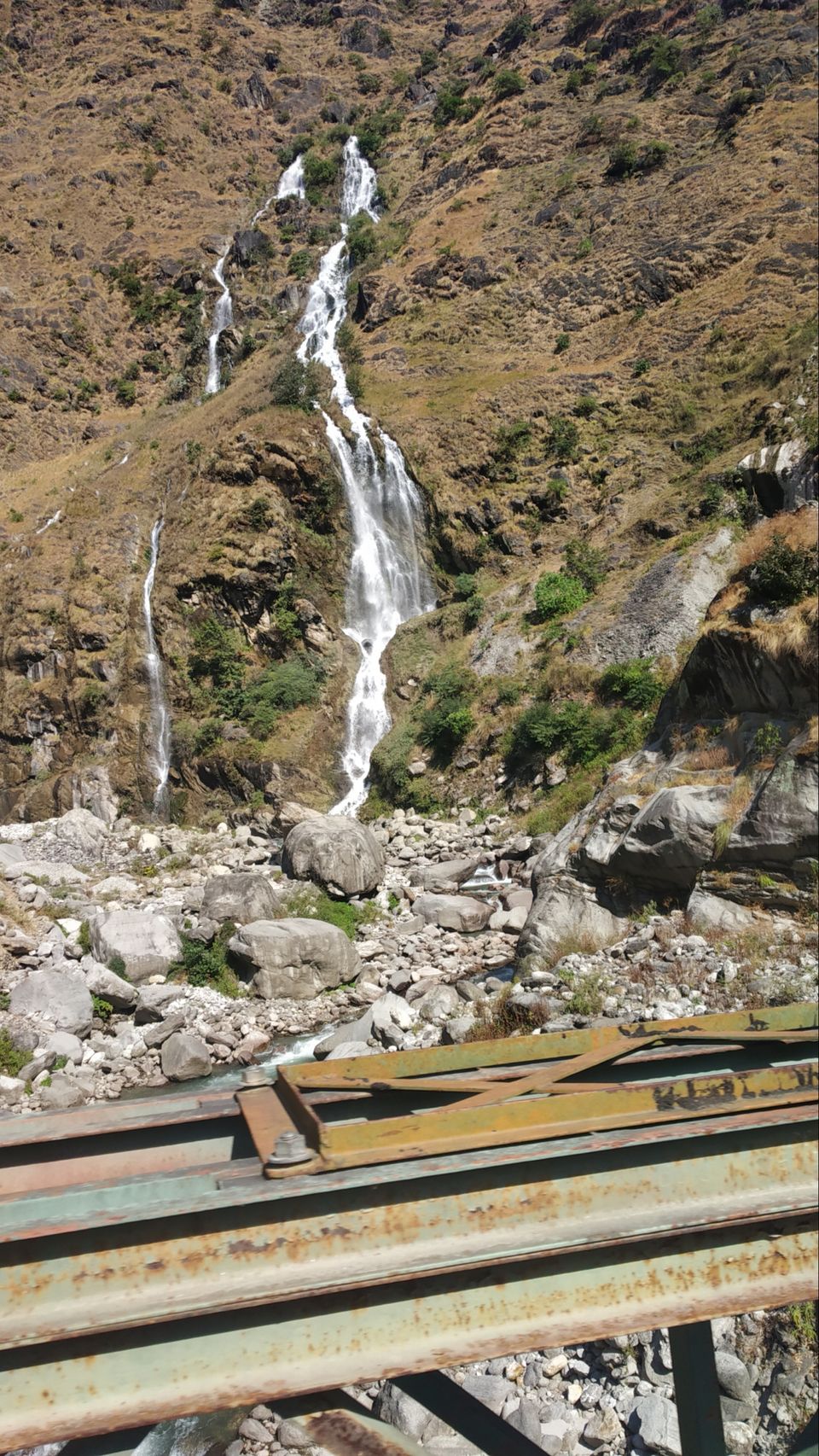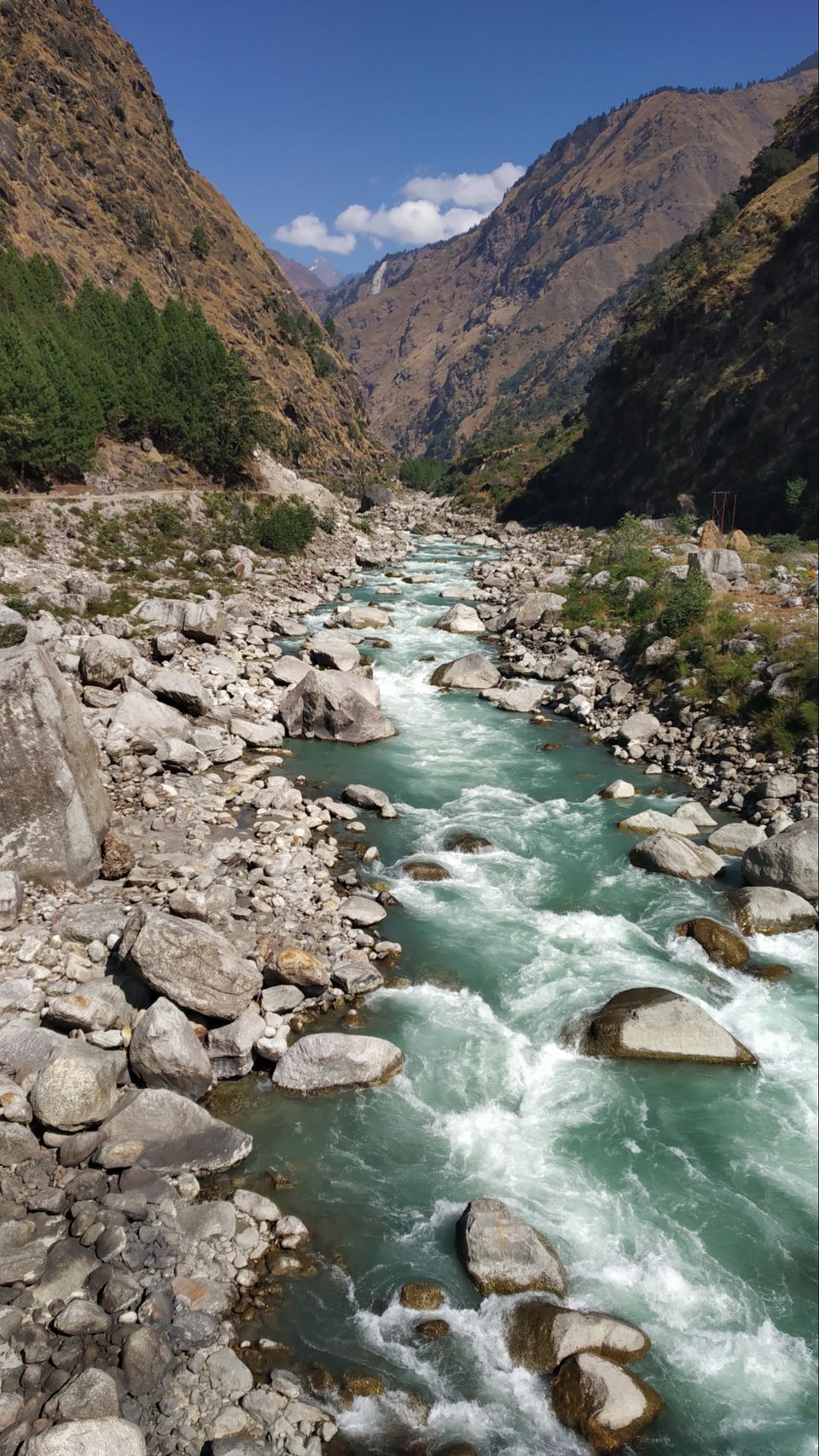 After completing 40 KMS we , got our first glimpse of snow . There were many water crossings & the water was bone chilling. On the second major water crossing, I lost control of the bike & fell . The self start was not working & I had to start the bike by using kick . I was not wearing shoes &when I crossed it ,my feet went numb & they started paining a lot . One of my friends rubbed my feet & I started sprinting & Jumping. After doing it I was feeling better it but my feet were still paining a lot .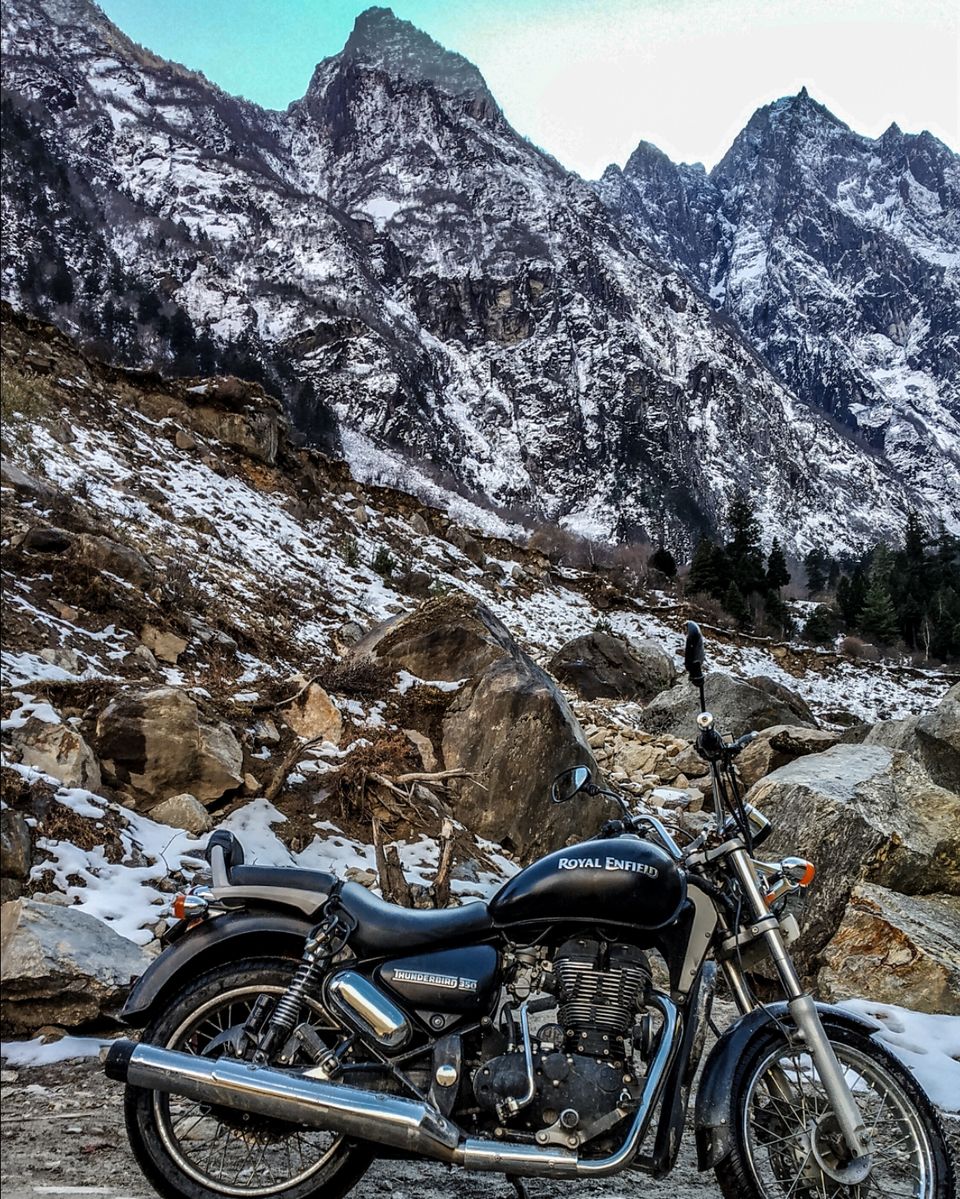 After that crossing we encountered snow on the road . We fell a few times and tried to cross it by pushing the bikes from behind . Sometimes we had to turn our bikes off in order to cross it . There was a SUV that was stuck too on the road . Physically exhausted we decided to park our bikes on the road side & decided to walk towards village . Luckily the village was only half a km from there . We reached at Baling but Dugtu was still 6 KMS left . We decided to stay at Baling for the night . Baling is a high altitude area , a little more than 3000m high. We had dinner at a local home stay & our stay was at fiberglass made igloos . There was much temperature difference between inside & out . Went early to sleep at 10pm.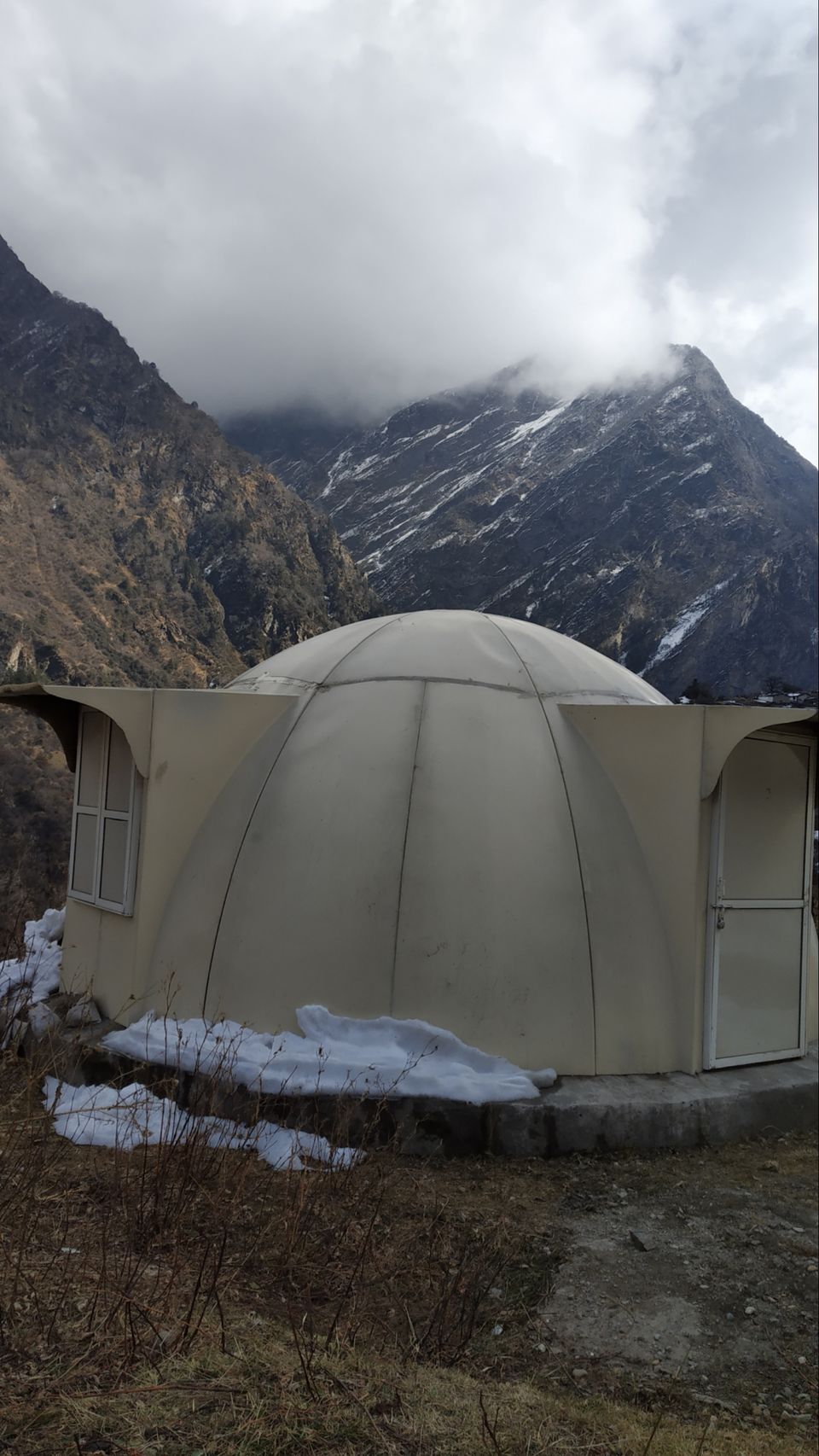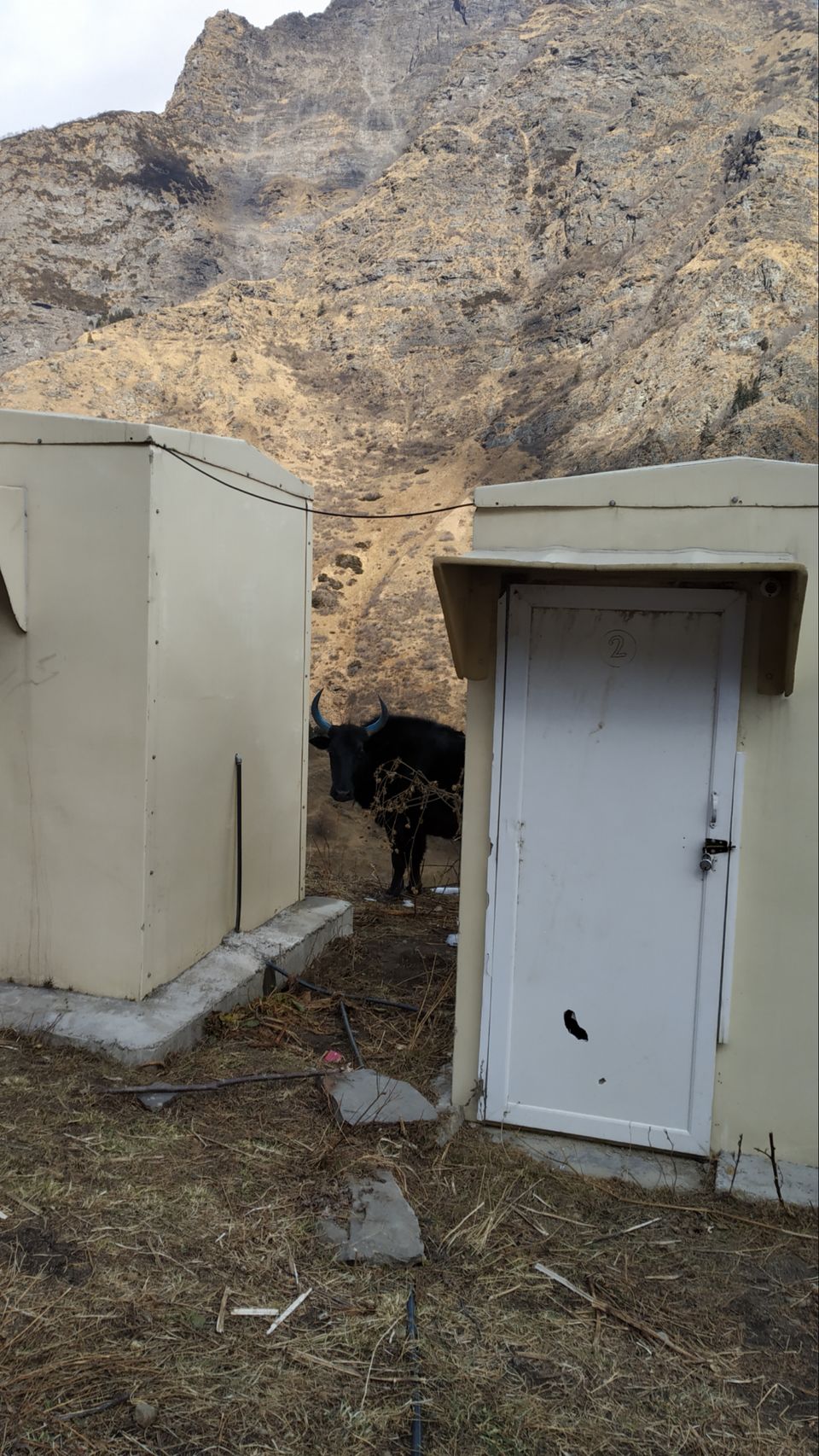 Everybody was up before 4 am & we started moving towards Dugtu which was 6 KMS from Our Location. It was dark outside & the temperature was close to 3-4 degrees .We had our torches on looking for some movement on the road side or hills . After crossing the final water crossing. We came across some houses . It was a construction site. There was a man standing there . We asked him about the location. He replied "ohh so you are the people who came on bikes " . We said "Yes" . He said Dugtu is still 2 KMS left . After walking for half an hour we reached Dugtu. There were only 2 people there who were boiling water in the kitchen . We asked him about the direction of the Panchachuli Base Camp. He told us nobody has been there for a week . The last of the people came back a week before & there was fresh snow on the trail .For the first-half km there were flags pitched to guide the trail .At first the snow was ankle deep . But after covering a km the amount of snow was upto knee deep .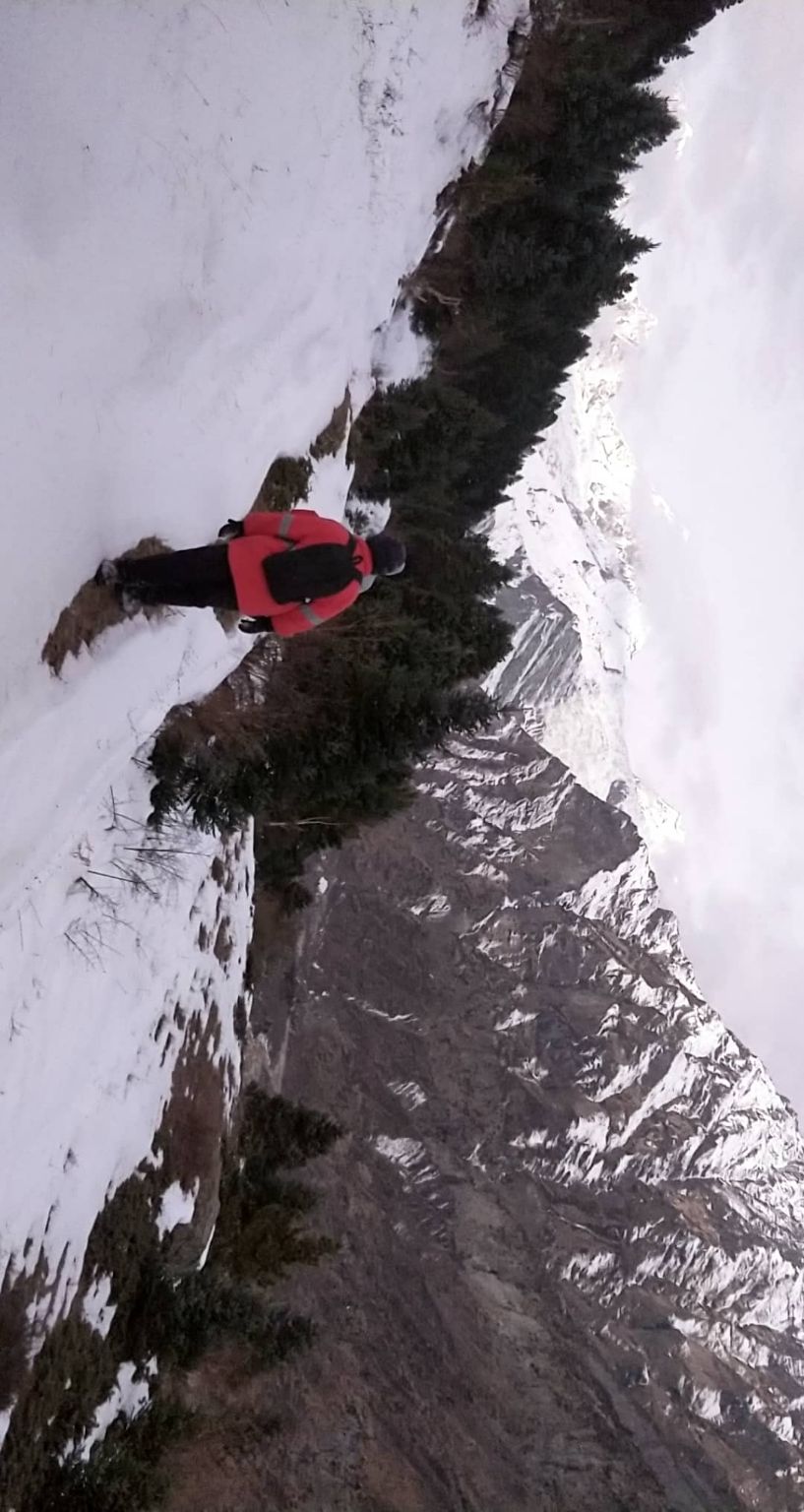 From here we got our glimpse of the famous Panchachuli peaks . Now the trail directed us towards the jungle .The snow was knee deep & we didn't had gators . The snow was going inside our shoes & our feet started feeling cold. Suddenly my friend noticed something on the fresh snow . He showed it to me . There were Deer marks on the fresh snow .It was like he was moving ahead of us & was following the same trail towards the base camp . We were eagerly hoping to see the Deer ,but unfortunately we didn't get the chance to see it . After covering a distance of 3 KMS we finally reached the base camp .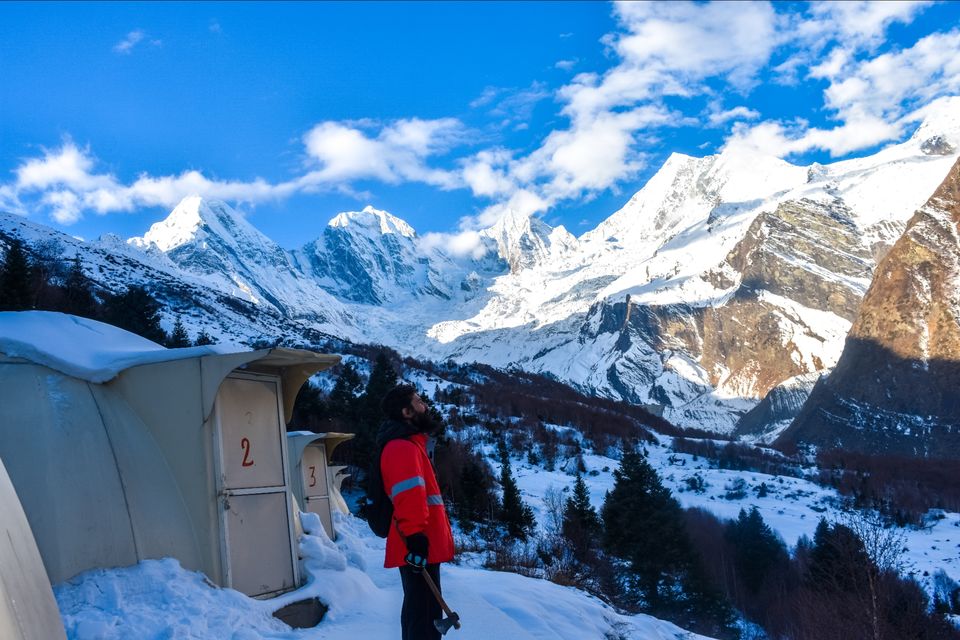 The view was mesmerizing. The sun was shining on the peaks & was giving a golden shade . There were some fiberglass Igloos there & some tents . We started a fire and warmed ourselves . Then we came back to Dugtu & took some rest there & came back to Baling by 12 pm . It was a total trek of 18 KMS .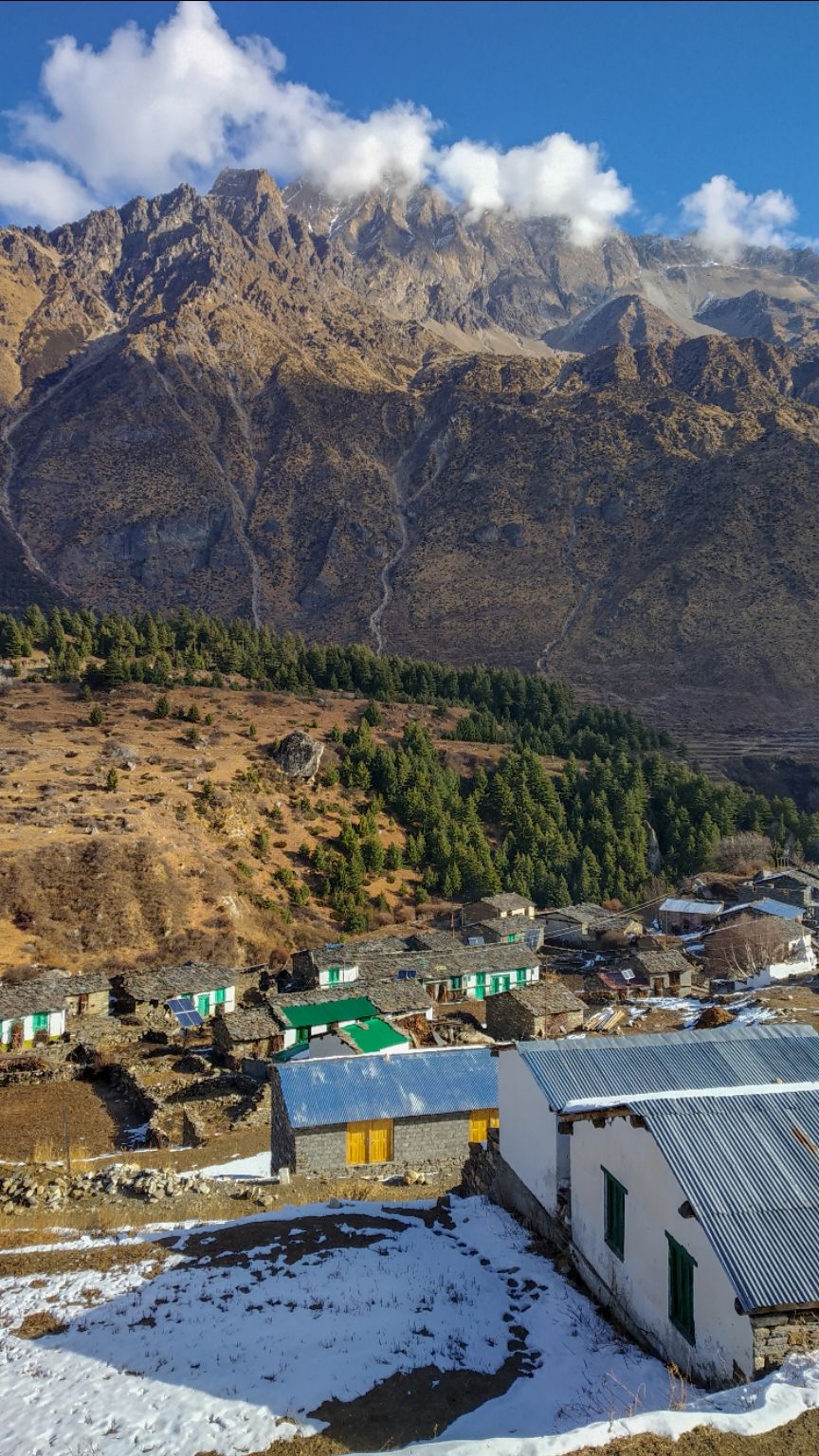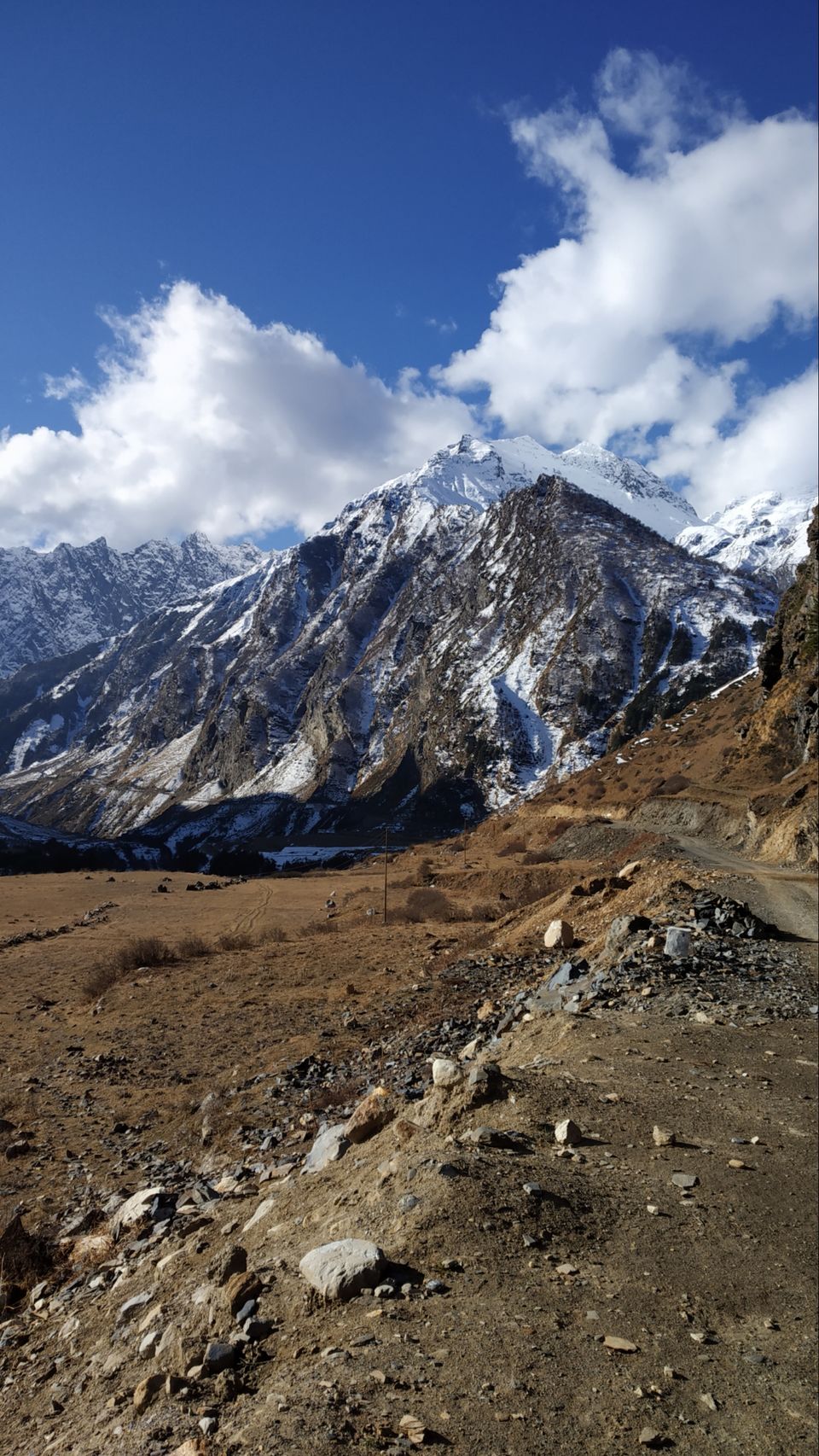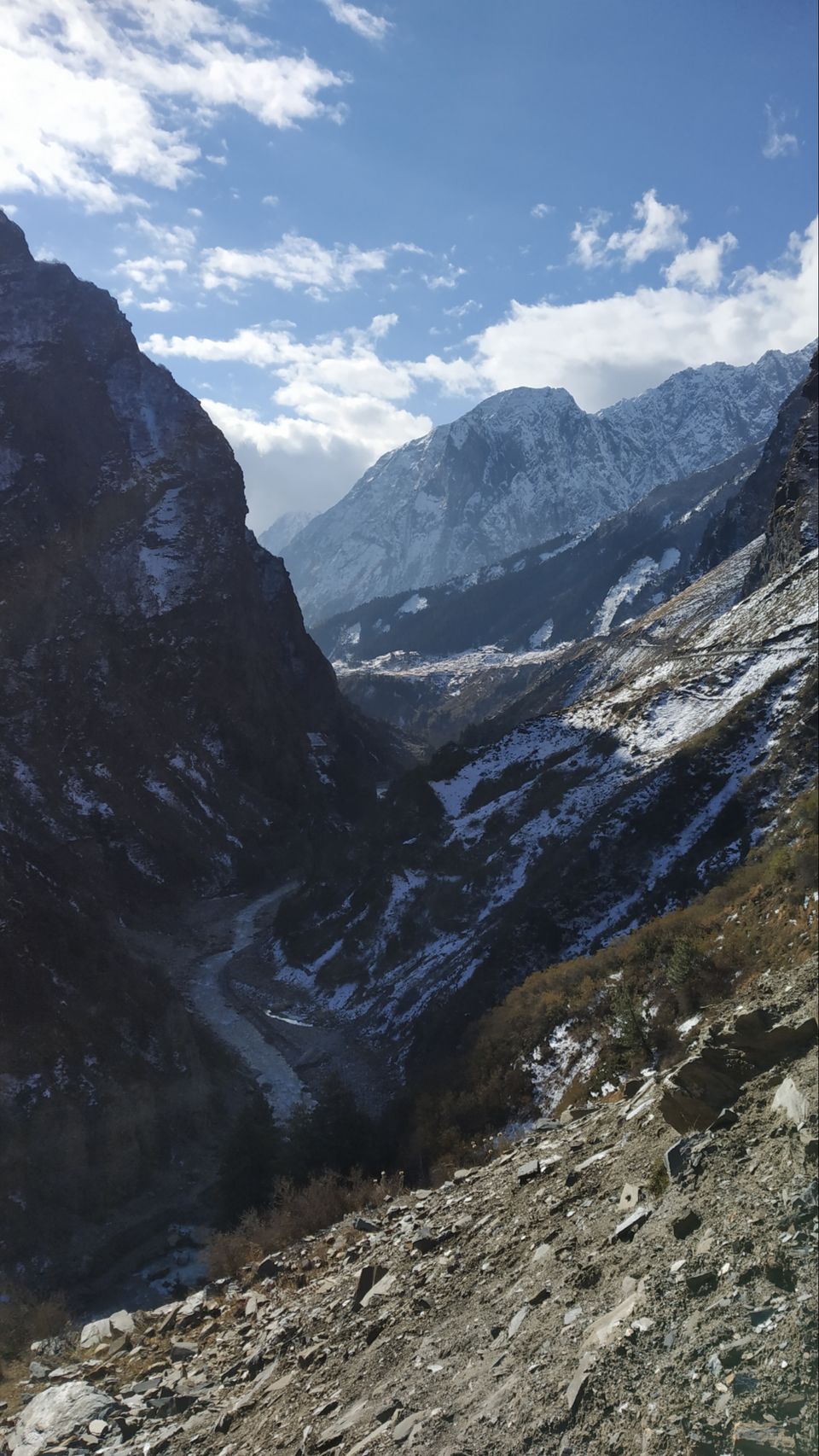 At Baling we did our Breakfast and when we were ready to move the weather turned bad . We knew for sure that if it starts raining heavily we will get stuck here . So we started moving towards our bikes . We roped up our bags and crossed our first water crossing easily this time & then the second . We reached Dharchula by 5 pm . 3 of my friends moved early towards Pithoragarh . Me & my friend had some snacks and tea at Dharchula and then at 5:30 pm we moved towards Pithoragarh . It was already dark & we were only 2 people . I was getting this feeling that at any corner or bend I might encounter a leopard. There was fear & excitement mixed into one . At around 7 pm I finally caught upto my friends and around 8pm, we reached Pithoragarh and stayed there for the night.
It was altogether a thrilling experience for me . The roads , that 3000ft high gorge , that 18 KMS trek & the water crossings . Everything was a challenge & that what made this trip worth remembering!!!