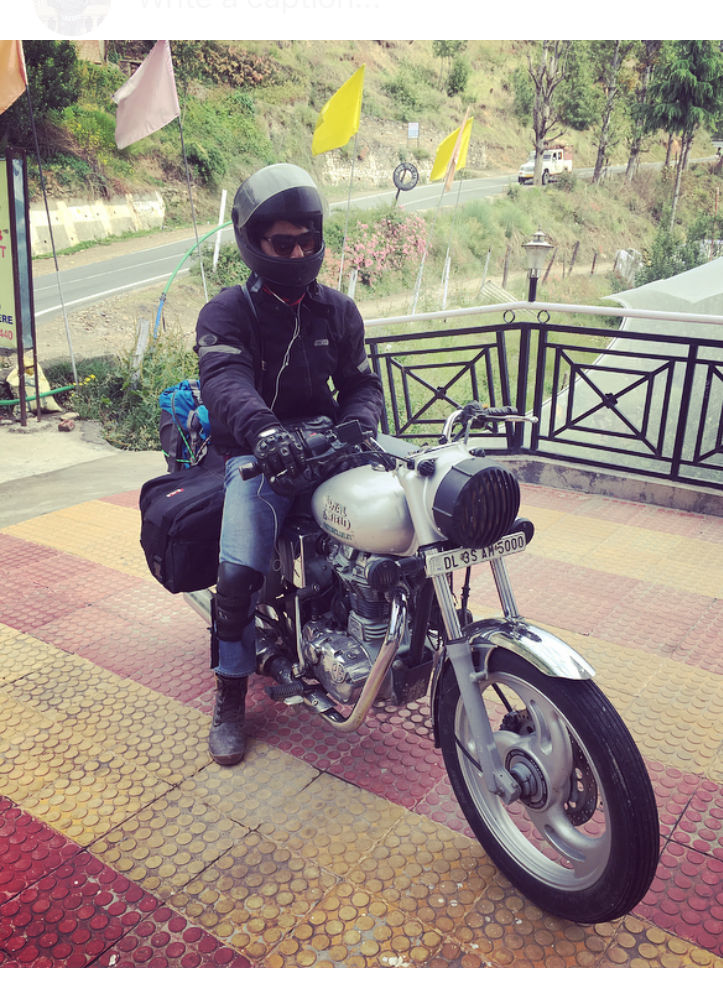 The day had come when the most challenging Bike ride of my life was about to begin. My bike- Royal enfield electra 350 CC that I had rented from wheelstreet (Rs. 800 Per day) and picked up from Karol Bagh in Delhi was all set & fuelled up with our luggage mounted like we were nomads planning to never return home.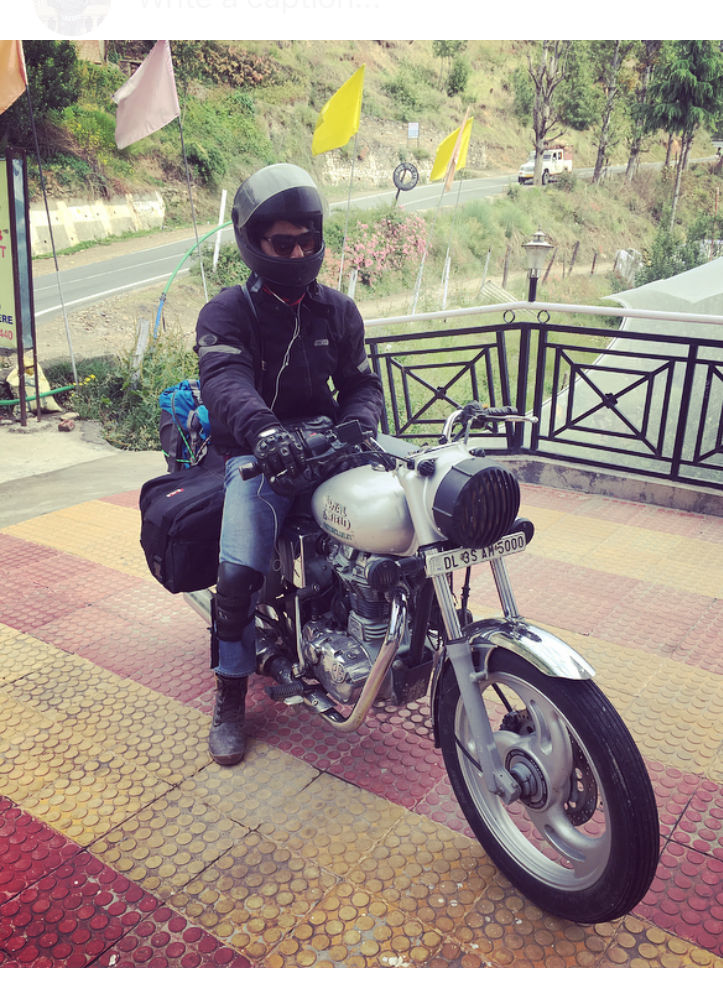 We had started from Delhi at around 8 in the morning towards Shimla and were pretty excited for the first day our ride which was around 360 kms from Delhi. We took our first break at Gulshan Dhaba, Murthal to savour some mouth watering Aloo Paranthas with white butter and some juice to keep ourself hydrated as the Riding jacked was already taking the life out of us. The breakfast costed around Rs 400 and it definitely was a good deal!
Oh, I forgot to mention- it was only me and my best friend Saurabh a.k.a Mitra who was my pillion for the trip. He had just come post finishing his night shift and was already sleepy which made me to ride safely to make sure I don't reach Shimla alone, LOL!.
We reached Shimla around 5 PM and managed to get an OYO near Mall road. Oyo costed us around Rs. 1800 Per night and was well maintained. Our plan was to relax and try the Famous Embassy icecream and Chicken patties from Trishool Cafe. Post a stroll at the Mall road, we were back at our hotel room as we had to wake up early next day to continue our Journey towards Kalpa.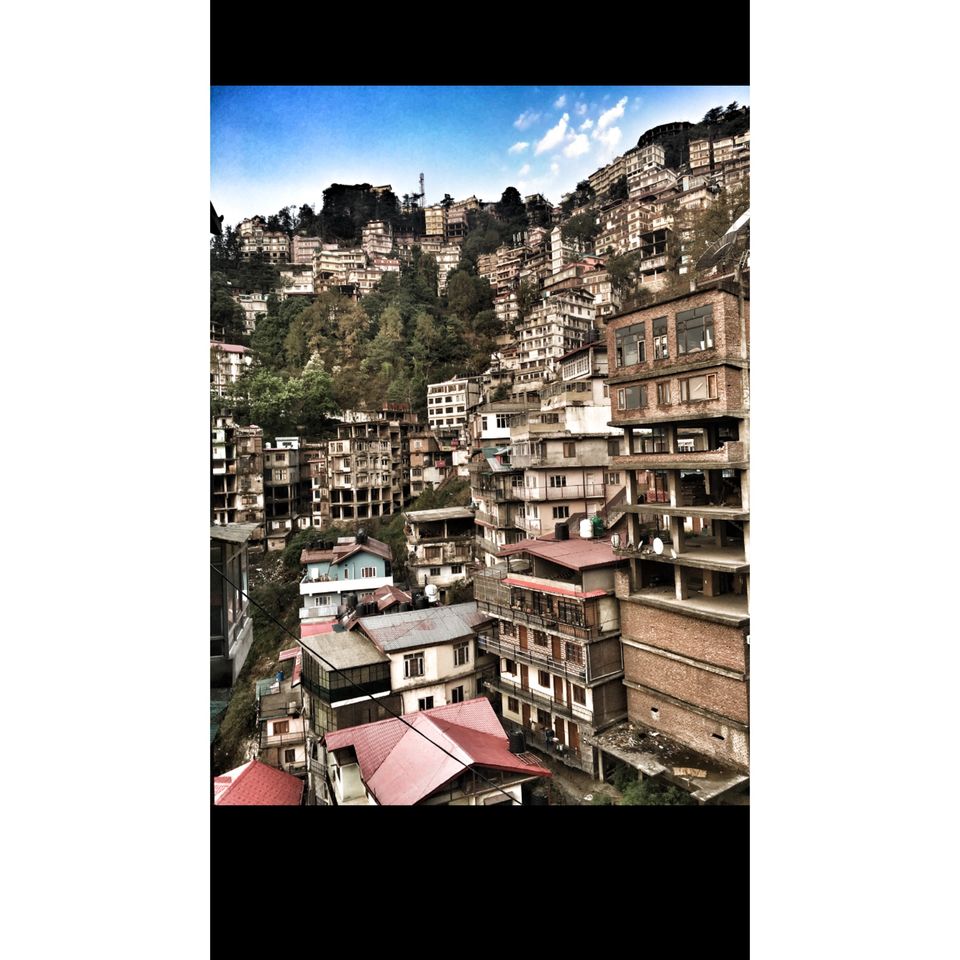 We started from Shimla at 06:30 in the morning towards Kalpa which was another 230 Kms of gruesome yet beautiful journey covering the amazing views of Narkanda and Kinnaur valley. The road till Reckong Peo has lots of landslides happening and one needs to be aware about the shooting stones all along the way.
While crossing Rampur, we realised the difference in the weather as temperature rose suddenly as we started our descent towards Rampur-bushahr. We were sweating badly and decided to stop at a roadside eatery to grab some water and a bottle of Slice and also get our bikes checked at a Royal enfield authorised centre.
I would like to keep you all updated that during a stretch of almost 60-80 kms total, road condition is worse and you'll find lots of steeps curves and huge rocks waiting to greet you on your way. Make sure that your car has a good ground clearance or trust your driving skills and you'll cross the stretch at ease.
At around 4:30 in the afternoon, we reached Reckong- Peo and from there our ascent towards Kalpa began. We had booked our stay at HPTDC's hotel "Kinner Kailash" as it offers the best view and stay in Kalpa region at a good price. We managed to get it for Rs 1800 Per night in a beautiful wooden cottage with a huge glass window facing the beautiful Kinner- Kailash Range. One should definitely witness the sunrise from here and it's a huge attraction among the travellers here.
We woke up early morning again to make our way to one of the most awaited and final destination of our trip- Kaza!
We left at around 7 AM hoping to reach Kaza by 5 in the evening. There are few checkpoints where in you have to show your ID proof and origin point along with your end destination. No fees or anything needs to be paid in case of an Indian citizen but there are certain formalities like ILP (Inner Line Permit) in case of a foreign national.
The view along the way while crossing the amazing landscape of Spiti and riding over the Gata loops or the Hairpin bends was mesmerising and one can easily realise why the world is crazy about visiting Spiti Valley.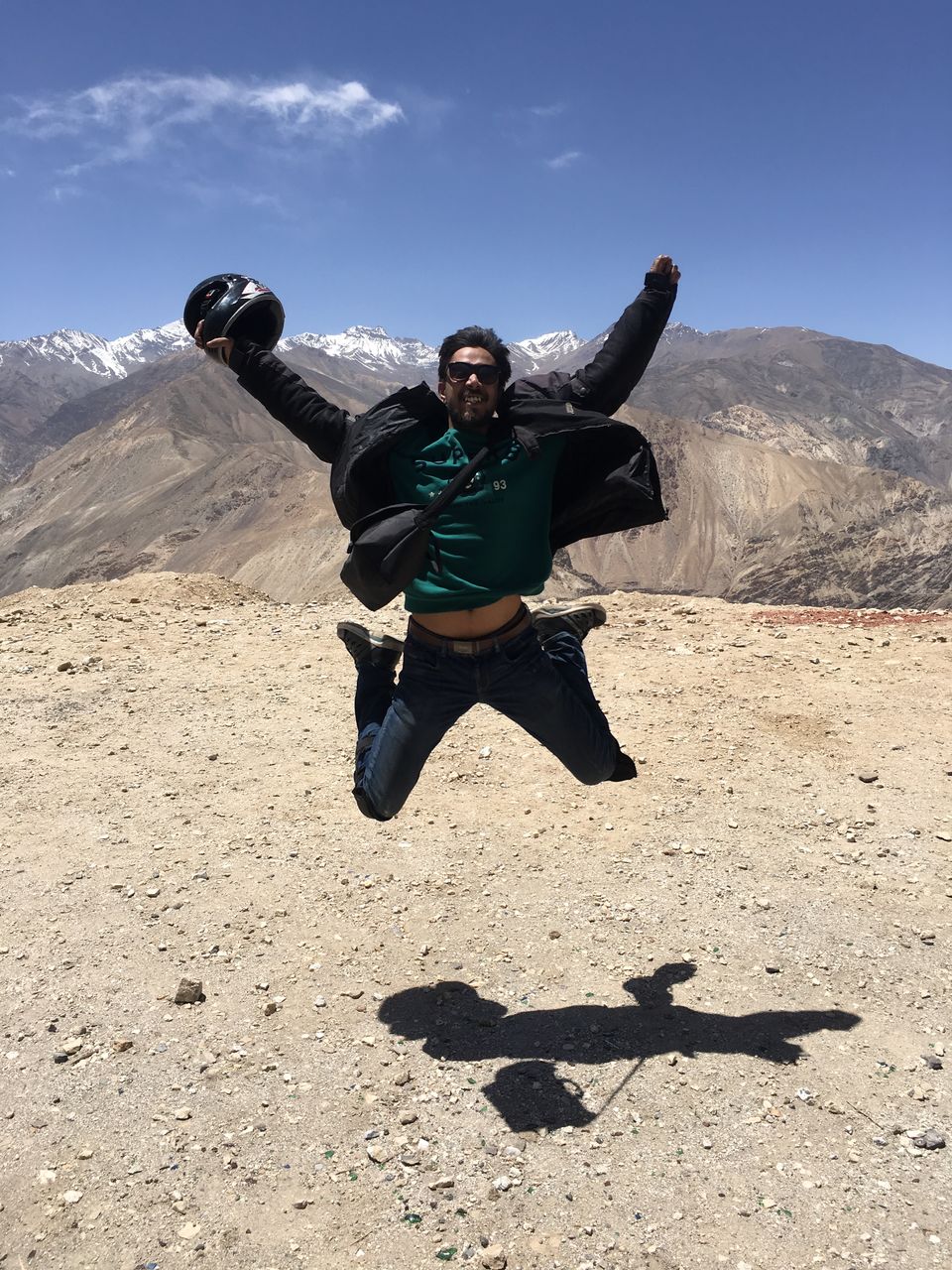 We had lunch approximately 80 kms before kaza at a small yet beautiful dhaba. We had Rajmah rice and Chicken momos along with an amazing tea for around Rs 300. Post our lunch, we began our journey towards Kaza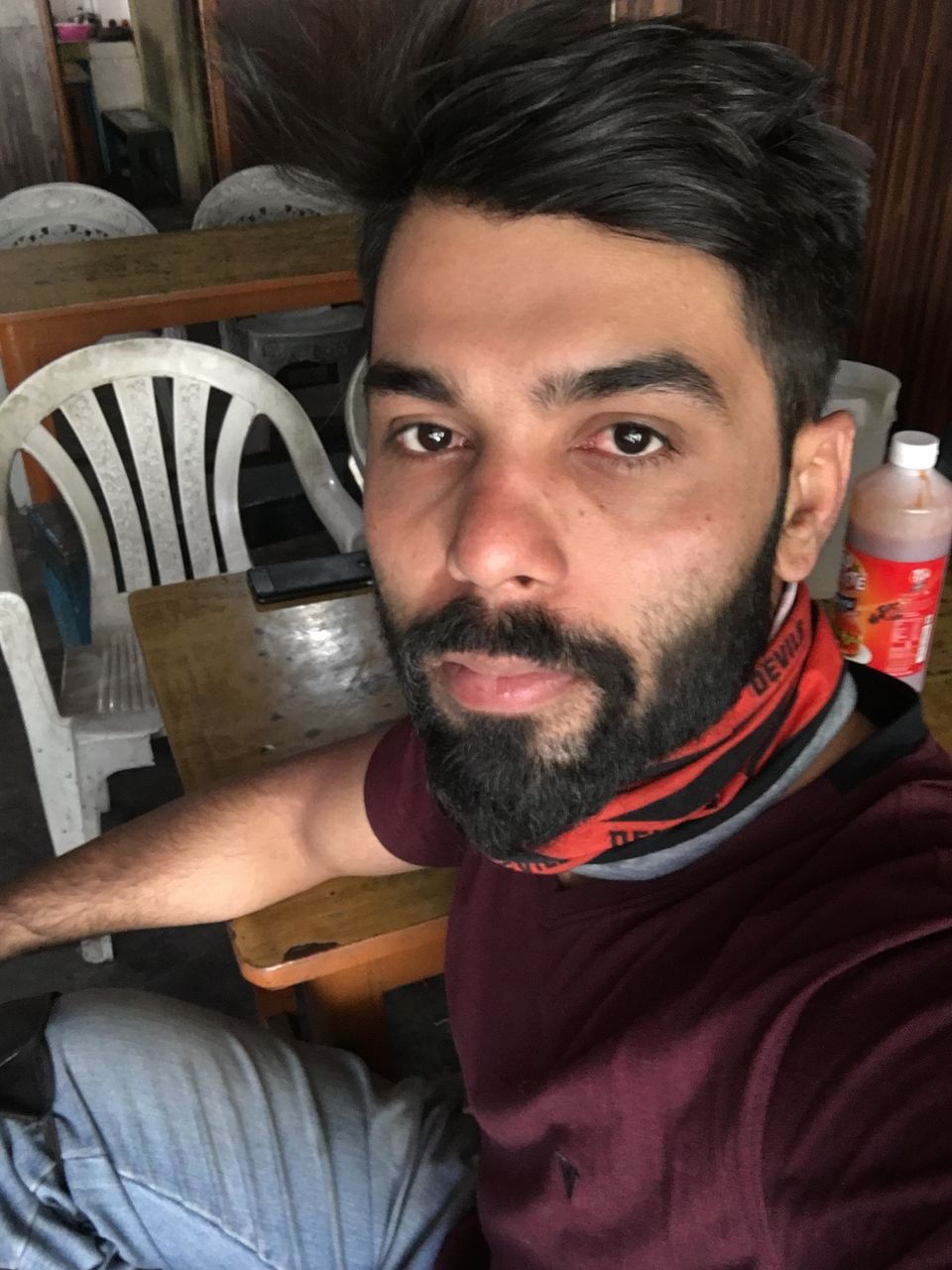 I started towards Kaza and in between crossed numerous villages and I remember crossing one with a population of less than 9 people. Shocked? we were too!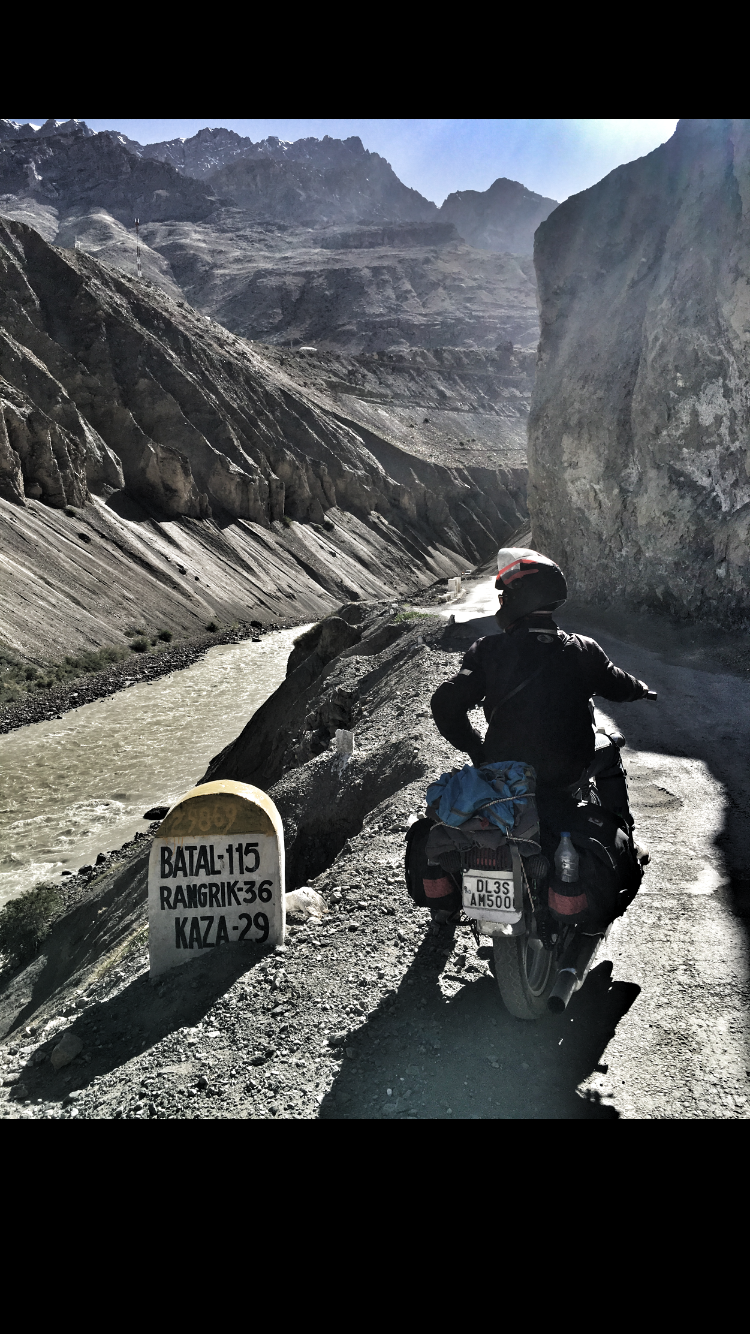 Finally, I managed to reach Kaza at around 5 in the evening and we had booked our stay at the Traveller's shed. Not your ordinary hotel room but another amazing place with amazing hosts- Sahil and Arun who will make sure that you have a memorable trip to Kaza and will go out of their way to give you the best experience ever. (Stay cost- Rs. 2200 for two nights)
At night, we decided to grab our dinner at the Himalayan Cafe with some amazing views in the background and delicious food. My favourite was their Nutella shake! Totally recommended! (Rs 200)
Also, drinks and music followed at the Traveller's shed (All on the hosts) and kept us busy for the night! :)
Next morning, we decided to visit Hikkim, Kye Monastery, Langza, Komic and the world's highest post office!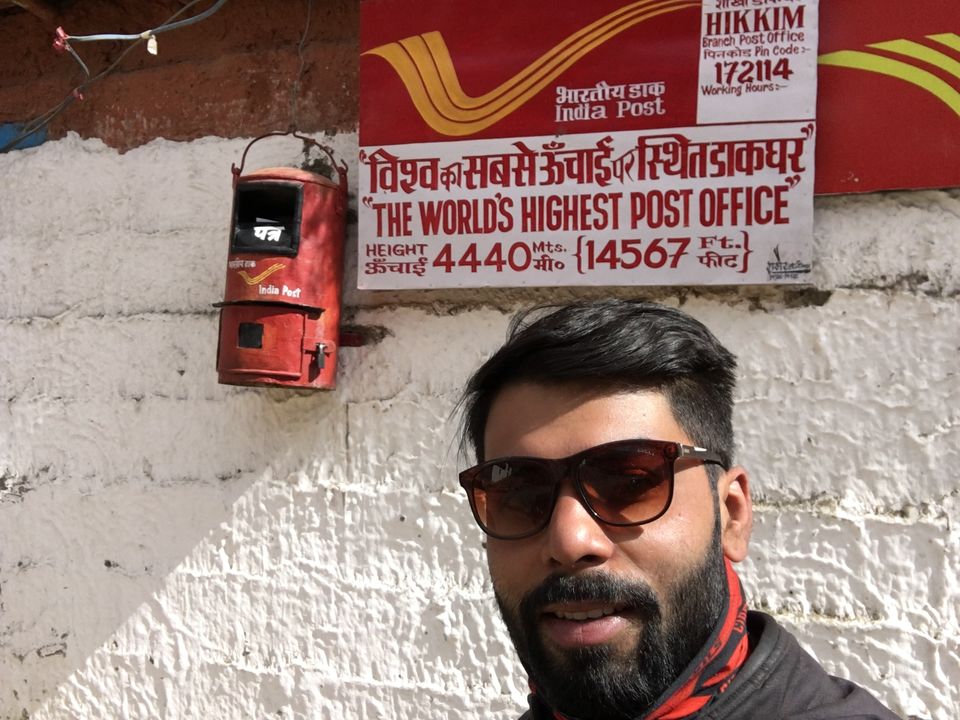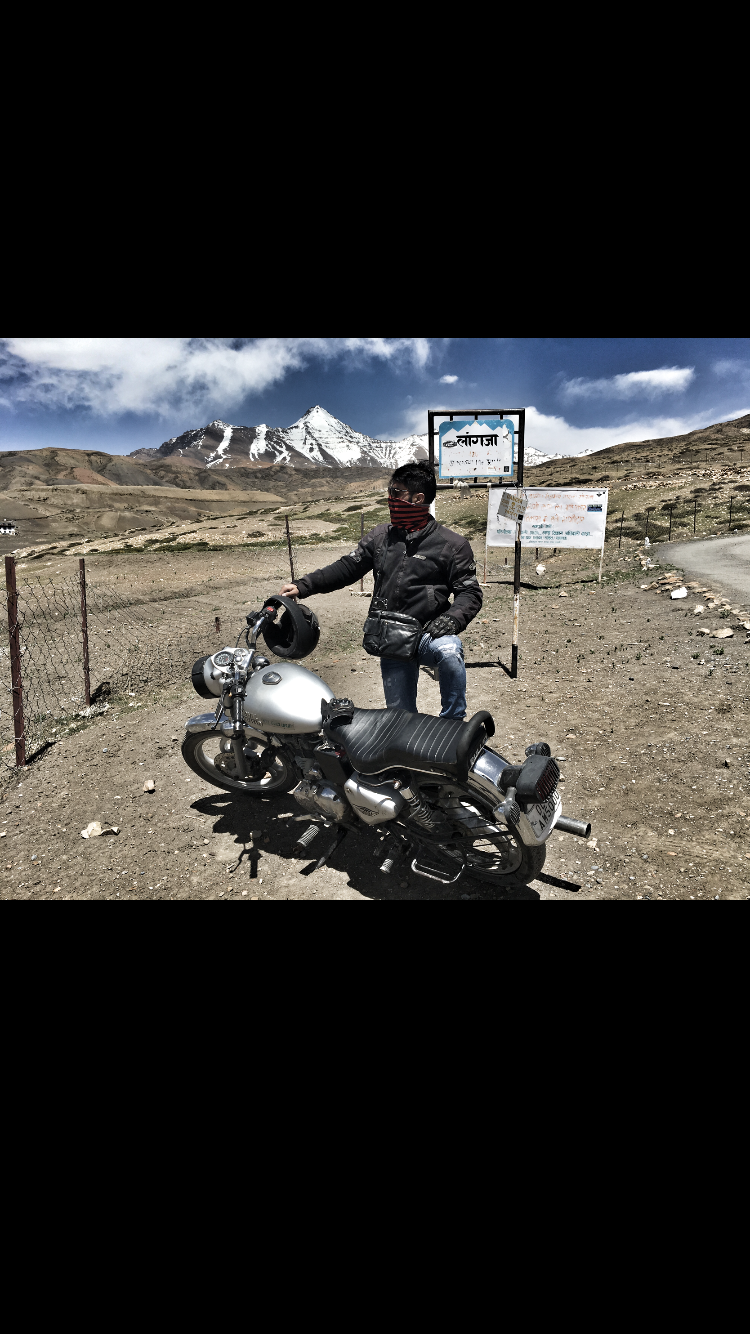 Trust me when I say that such trips change you for life. They really do. Visiting Komic was the best experience as it is the highest village in the world connected with a motorable road.
While in Komic, you can choose to have delicious local snacks at a newly opened outlet there.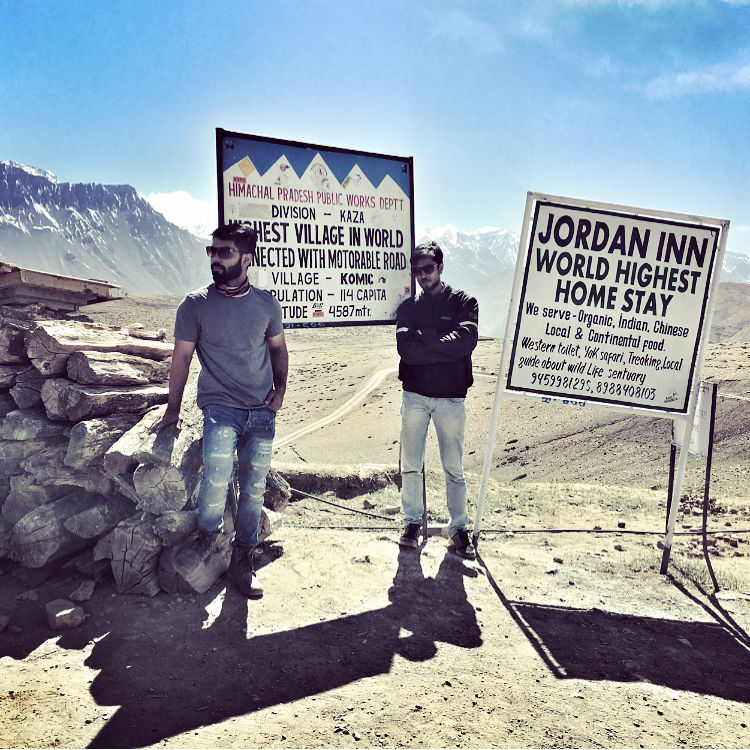 In the evening, post reaching back, we finally decided to visit the only SBI Atm in the market and withdraw some cash as chances were bleak of us reaching on time there.
Finally after grabbing few Rs 2000 notes, we decided to visit the Himalayan cafe again to grab their mouth watering food!
It was finally 'D-day'. Tuesday and we were ready to leave for Manali. We chose Tuesday as Rohtang Pass is closed for Tourists and we can avoid getting caught in the Traffic there. We had plans to leave early morning around 5:30 for Manali so that we could avoid getting stuck in the numerous water crossing along our way. It is preferable to leave as early as possible before the Sun shines bright and Snow starts to melt.
But Luck had some other plans for us and while tying our luggage on our bike, we realised that the rear tyre was punctured and needed to be fixed before we could move on.
It was 6:30 AM and we were already late. We waited for the nearest puncture shop to open which was next to the Petrol pump and the BSNL office. Finally, we had to get the tube's replaced and started our Journey towards Manali at around 9:30 AM- the most stupidest time to leave and cross the entire route but we had no option.
We absolutely had no problem reaching to Kunzum pass and we covered the distance in around 2 hours and 45 minutes. But post crossing Kunzum, our nightmare started coming true and we encountered as many as 40 huge water crossings all along the way.
Post crossing Kunzum, we stopped by the Famous Chacha Chachi Dhaba to grab some quick lunch of Dal chawal and Rajmah chawal with some Tea! But to add to our woes, Chachi at the Dhaba looked at us and said- "Its already 2:30 PM and you guys are still here?! Leave as soon as you can or else you both will be stuck with nowhere to go as the Water crossings or the "Nallah" will be full of huge streams of flowing water powerful enough to sweep someone away".
Well, the moment we heard this, our bike started in no time and we were on it and prepared mentally to cross our worst fears- the Dangerous water crossings. The entire stretch was dangerous with no network connectively and absolutely no roads and a sight of any settlement. We saw many cars getting stuck due to low ground clearance and huge flow of the streams. The entire stretch from Batal to Gramphoo is the worst stretch of the entire route of 180 kms and usually many people get stuck here.
While crossing this area, always check and be prepared to face the worst fear of any rider familiar with this route- The Pagal Nallah- trust me, it's very dangerous to cross.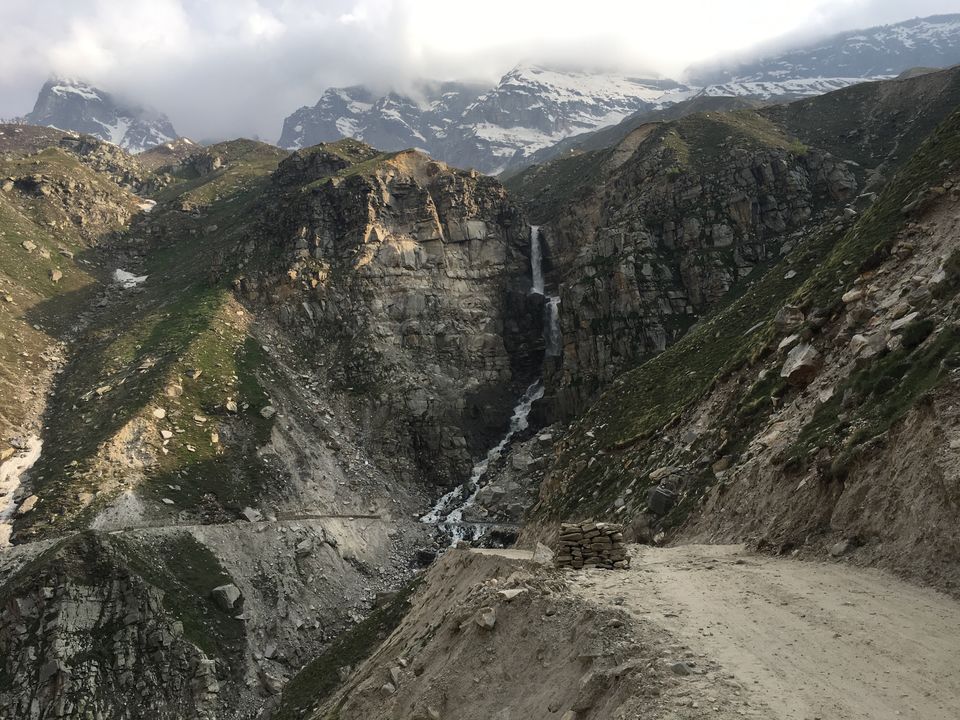 We reached Rohtang pass at around 6:45 PM and were finally happy to have crossed the route successfully!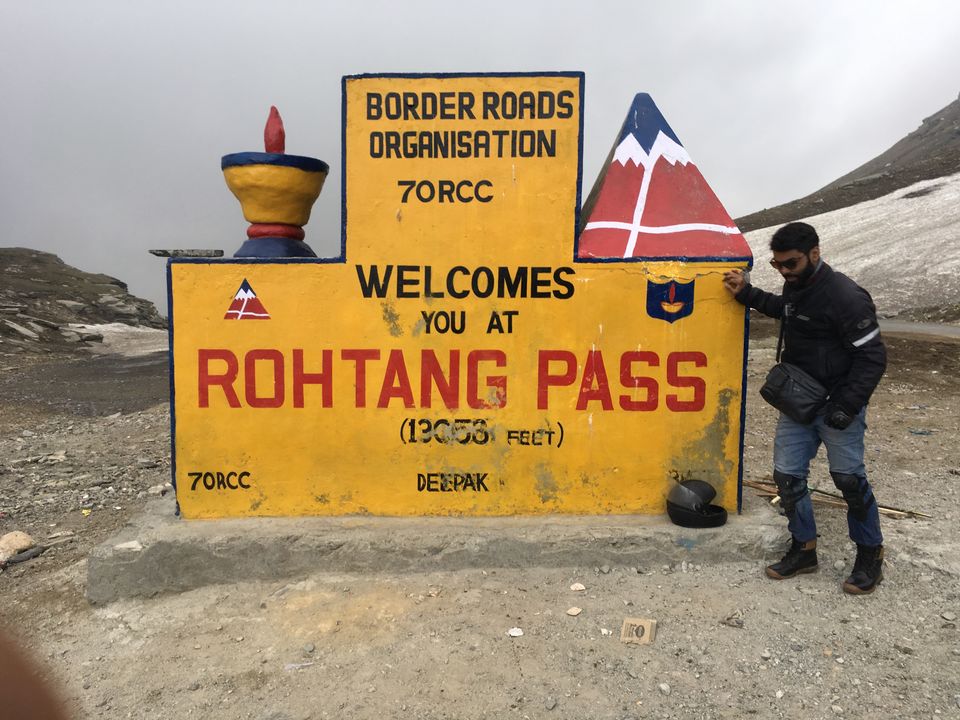 We reached Manali around 9 PM and booked our stay through OYO for 1800 Per night for 2 people with breakfast.
We were finally heading back to our city, Delhi. We left from Manali post having breakfast at around 10:30 AM and reach back home safely at around 1:30 AM.
Post completing this ride, I must recommend that one should definitely take a bide ride to Spiti or any place of their choice as it changes you alot as it helps you make much better on the spot decisions and admire our existence in this beautiful world.