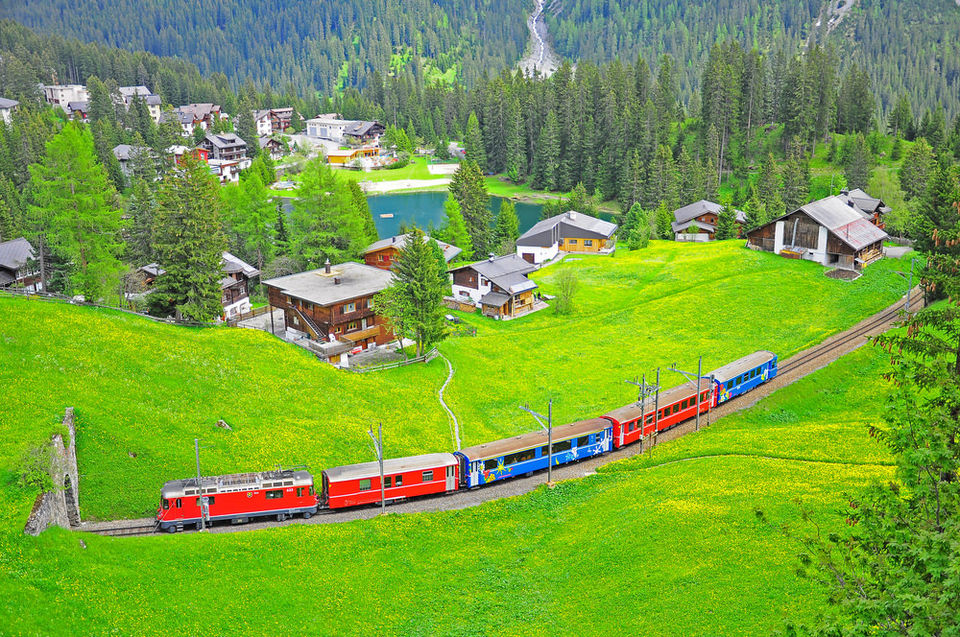 Ahh..!! Where do I really start writing about this beautiful country ? There's lot to say about all the places that I visited in this country right from entry to exit. Every moment was a memory for lifetime. Switzerland is a landlocked mountainous country in South Central Europe, bordered by Austria, France, Germany, Liechtenstein and Italy. Switzerland is perhaps the most magnificent destination in Europe that is mostly known as paradise of the earth. The country offers amazing sights of the picturesque Alps. It is a picture perfect destination for the tourists who want to take pleasure and have a memorable vacation along with the natural beauty and that's why we opted for this place.
Let me start from the day of journey to Swiss. On October 2nd, we started our journey from Paris to Zurich via Black Forest, Germany. It's approximately 700+ kilometers which would take 8-9 hrs of journey by road and that day had nothing else except journey and with the help of bus driver & tour manager visit to Cuckoo Clock in Germany was planned in last minute as it was not part of the tour.
Very soon we reached highway from our hotel and no doubt, roads were excellent. After 2hrs of drive, somewhere in mid of highway bus was stopped for fuel filling and we could also grab some quick bites as the lunch was not included in our tour for that day only. The food mall was so huge and had lot of options for food, chocolate shops, cafes and many more.
We passed by Strasbourg, one of the largest cities of France and the border city of France & Germany. Every thing was so beautiful in that city that one can spend their retired life peacefully. Such a calm place it is..!! River Rhine passes through the city which adds to its beauty.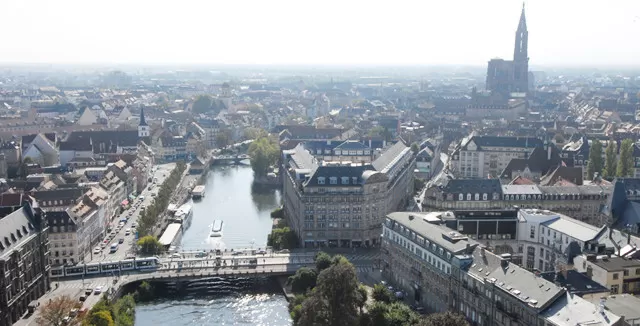 We entered Black Forest area by 5pm, drove through mid of the forest and visited world's largest Cuckoo Clock. There was a demo given to all of us showing how cuckoo clocks were made in ancient times and how it is made using technology in modern days. It was very informative. They also had shop which offered us variety of cuckoo clocks from smallest to largest size, souvenirs etc. The surroundings was so serene, green, windy, chilling. We also bought one cuckoo clock for home and even today, I can hear the cuckoo sound every hour reminding our tour.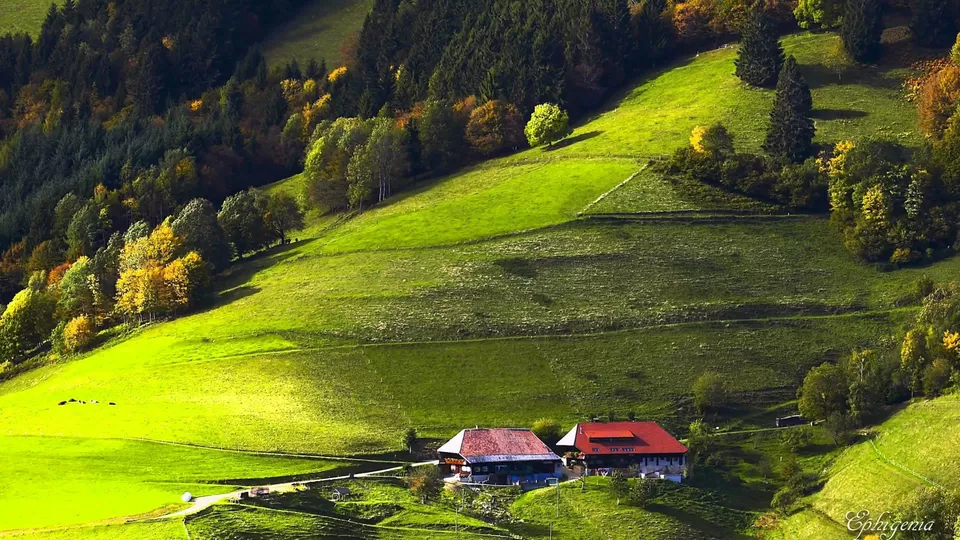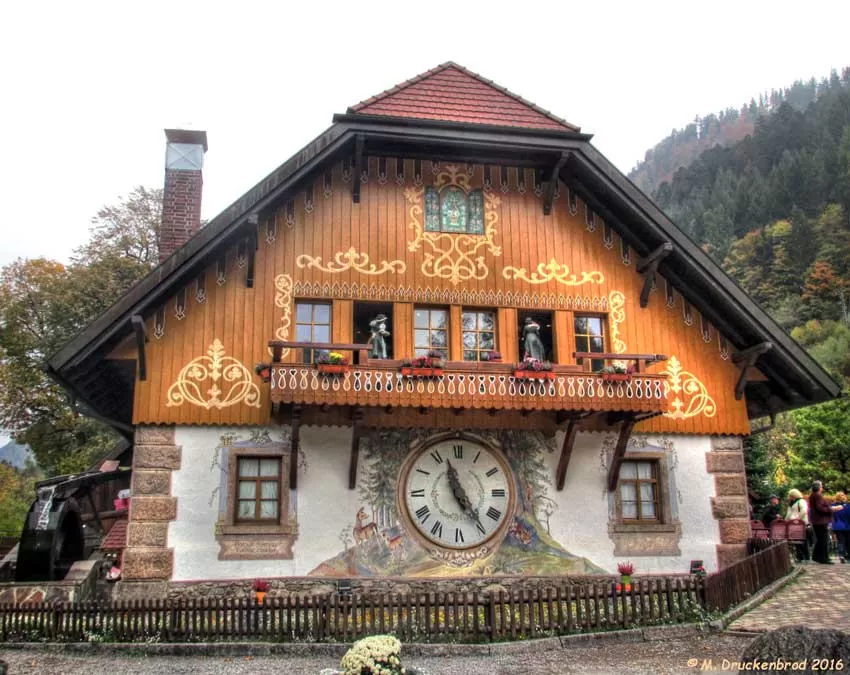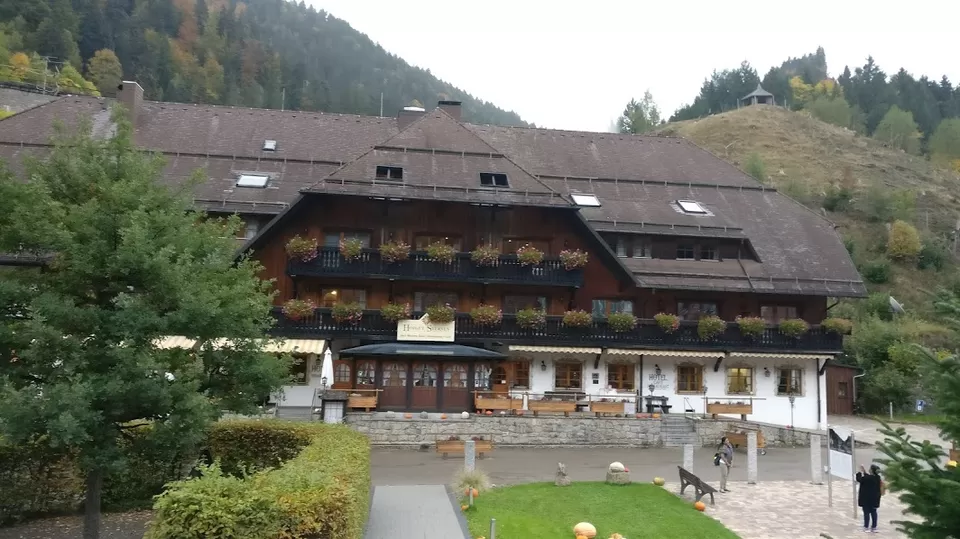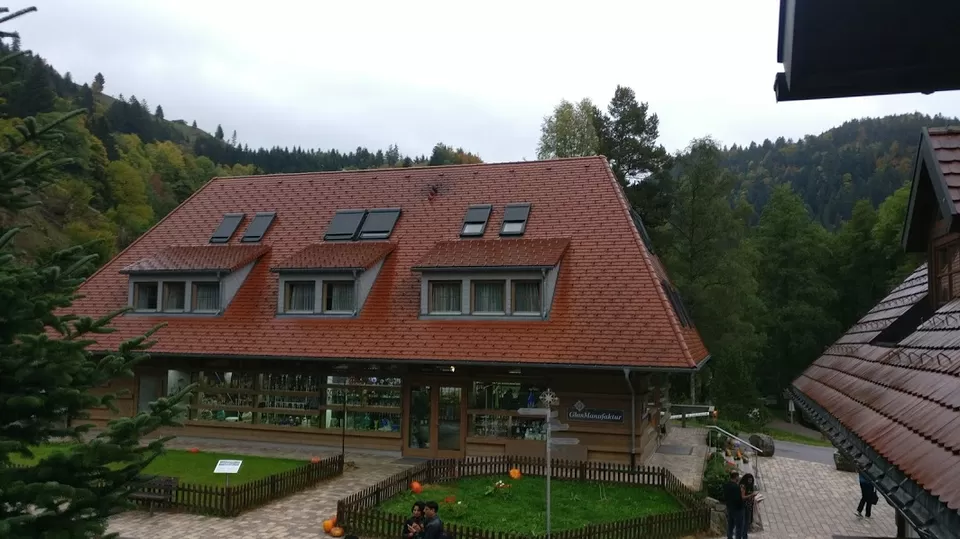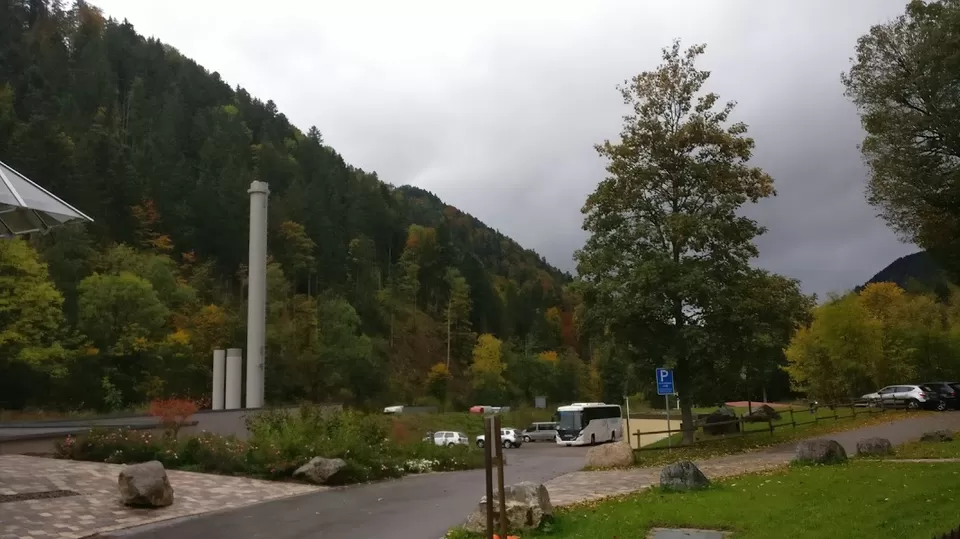 After crossing Freiburg, we enter the border of Swiss where we had to stop for few minutes for passport check at the entry point. But luckily, they just checked driver's & our tour manager's docs and let us go. Finally, we reached hotel – Thessoni Classic Boutique Hotel at 8.30pm, quick checked in, kept bags in our respective rooms and came down for dinner. Food was arranged by local caterer and space given by the hotel. It was tasty and good variety. After a long day journey, it was time to take rest and we hit the beds as soon as possible.
It was October 3rd, and we all had an optional tour to Jungfraujoch peak, which is the highest peak in Europe. But myself & hubby didn't opt for it and we went to meet one of my best friend who stays in Swiss from quite long time. We had decided to meet in a town called Interlaken. So, we started in our bus and went with everyone till Grindelwald station. From there, we took a train to Interlaken, that was a picturesque journey though.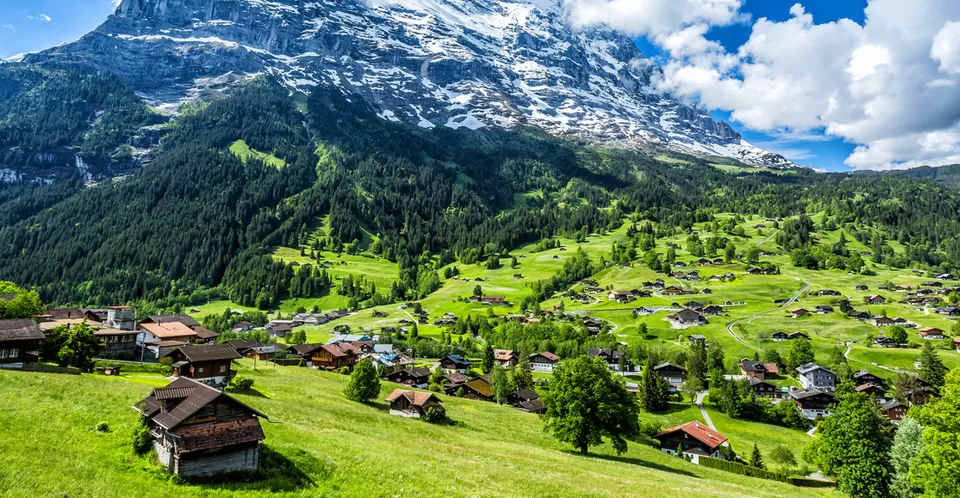 Interlaken, the name means between the 2 lakes – Thun & Breinz. This is presided by 3 mountains – Eiger, Monch, Jungfrau and also starting point for many adventurous activities. We reached platform 1 in Interlaken station and within no time my friend also arrived with her another friend. We greeted each other as we met after a long time, we all went to a nearby restaurant and grabbed some quick bites and planned for the day.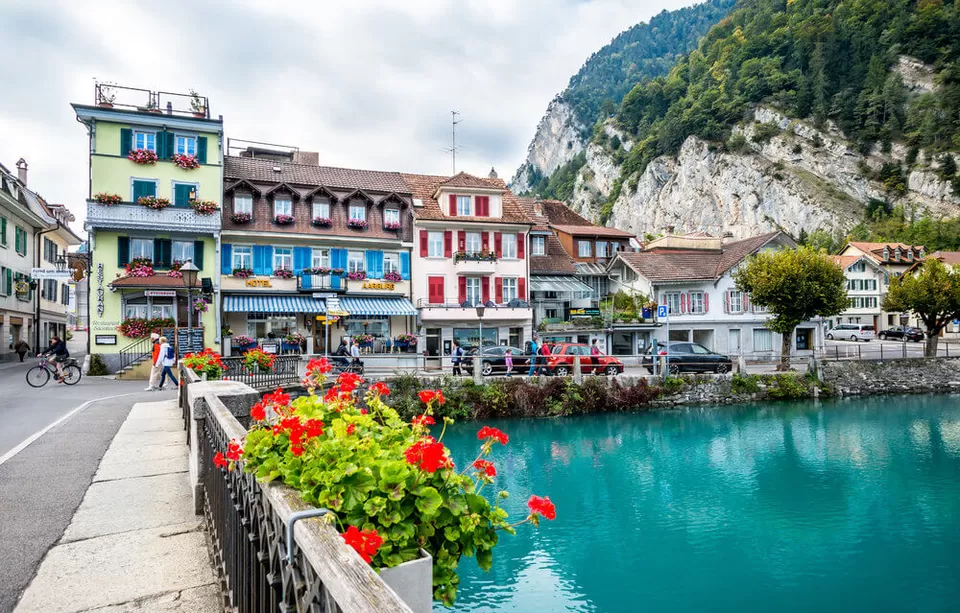 We quickly boarded a train to Lauterbrunnen, which is 3 stations ahead from Interlaken. The journey was short with mesmerizing view of Alps. From there, we took a rope way and a train to reach Murren. We were at almost 1300m height and felt like mountains were touching clouds with fog & rain too. It was a small village and we walked on the village streets and enjoyed the weather with the beautiful views of Alps. This is a perfect place for mountain hikers.
Continuing on through Murren, the road descends through a mix of modern apartments and old farm houses before descending to the lovely village of Gimmelwald on the upper Lauterbrunnen valley. From here, we took the steep forest descend, the tram down to Stechelberg, located at the top of the main Lauterbrunnen Valley. The tram takes you to a station on the valley floor about a half mile down the valley from the center of Stechelberg village. We came out and took a bus to visit Trummelbach Falls.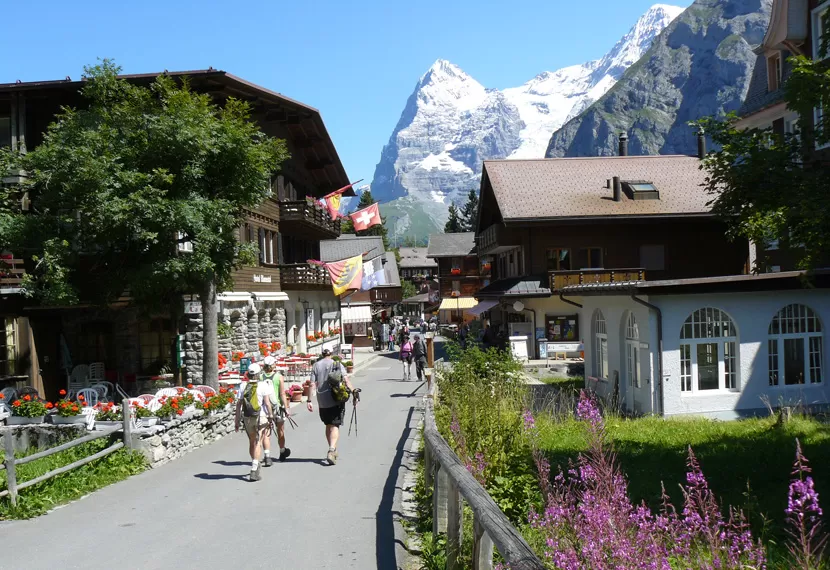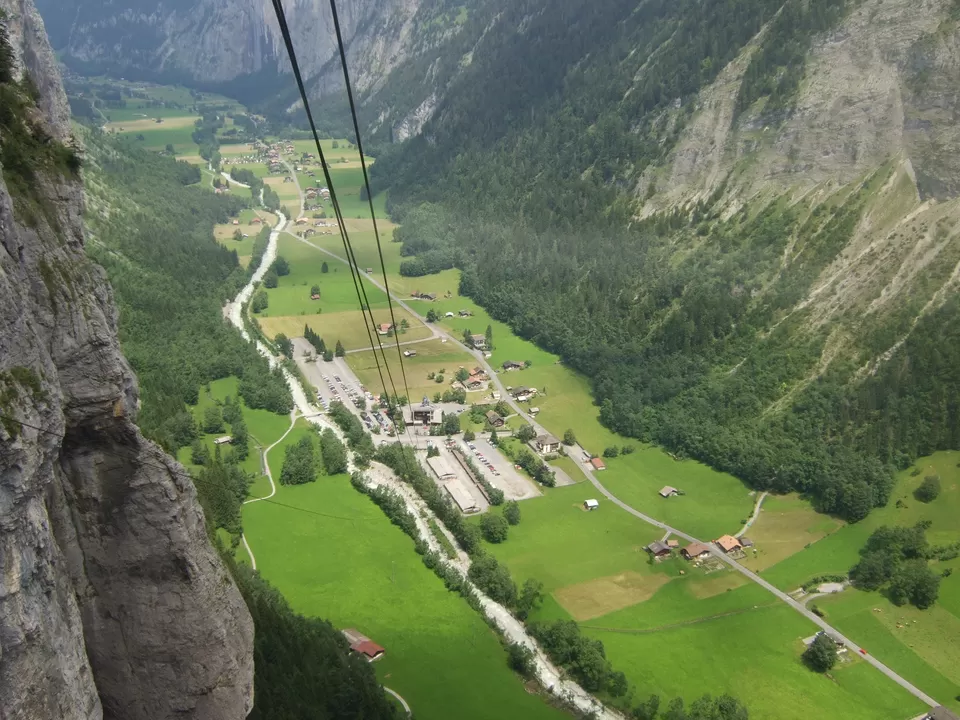 Trummelbach Falls is one of those "must see" natural wonders. It's a series of 10 waterfalls that have cut through the rock to form immense underground channels. Fed by the glaciers of the Eiger, Monch, and Jungfrau, 20,000 liters of water per second pound their way through the chasm to the valley below. This underground spectacle is made perfectly accessible by a small tunnel and a series of illuminated tunnels, galleries, and balconies. It's an amazing delight and a tribute to Swiss engineering, which always seems to make natural wonders so accessible. Later, we returned to Lauterbrunnen by bus and could see small farms, and waterfalls on every side. Again, we boarded a train to return to Interlaken and grabbed a hot chocolate (Swiss specialty) for cool weather from a nearby restaurant where the manager was an Indian – Punjabi.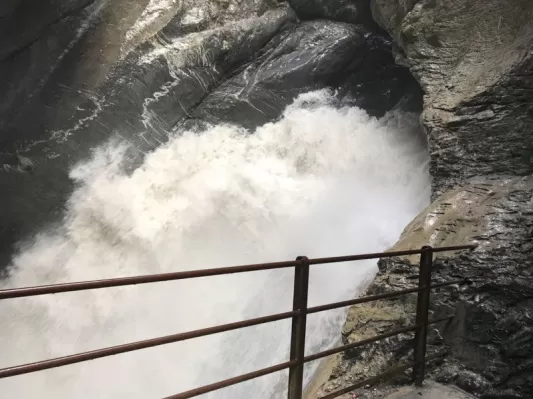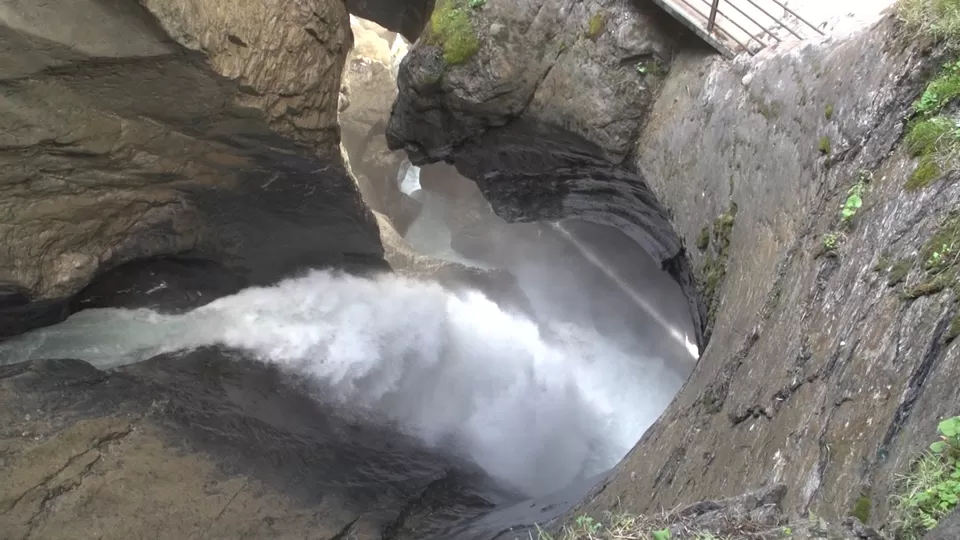 In the mean time, we co-ordinated with our family & met them all near Yash Chopra statue in Interlaken. We walked all the way from station to that garden where the statue is situated. Remembered all DDLJ scenes while walked on the street. My family & other members from our tour had finished a fun-filled day in Jungfraujoch, which we missed. But no regrets, we also saw some of the best of Alps in our own way. I wanna really thank my dear friend for taking us to such amazing places to explore and I just cant forget the experience.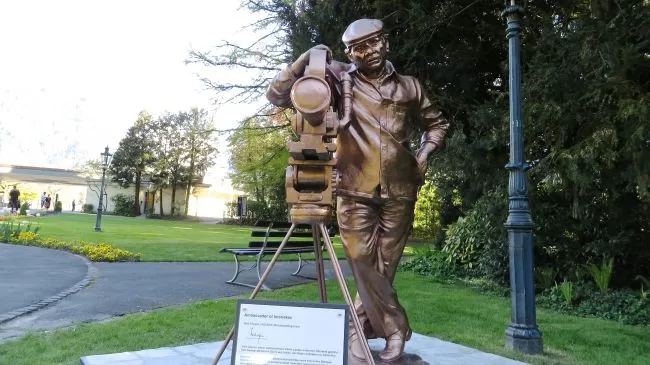 We were given some free time in the gardens of Interlaken and later we returned to our hotel for dinner. While on the way back to hotel, we played Anthakshari in bus, which was really enjoyable with all types of songs from children to elders, everybody engaged in singing, chorus. By this, we also got to know few good singers from our group who has melodious voice. That day was done with one of the most unforgettable moments.
It was day 3 in Swiss. Day was planned to visit Lucerne city, then to Mt. Titlis. As usual, we had our breakfast and left hotel by 8am and headed to Lucerne city, which is an hour of drive from Zurich. With all the panoramic views of Alps, the journey was too good. Of all Switzerland's main cities that I visited, I liked Lucerne the best. It's probably the most mountainous of Switzerland's main cities, and is certainly one of the most beautiful city. We stopped in front of Lake Lucerne, it was a bright sunny day and could see the reflection of sun on the lake water.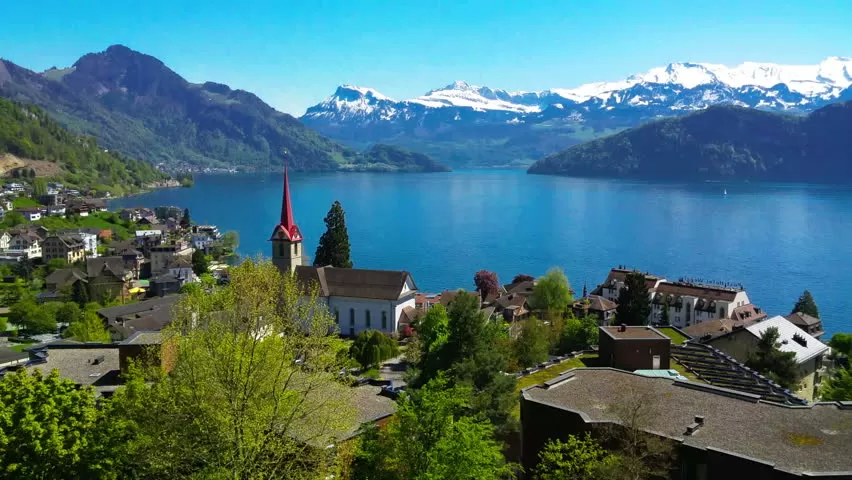 Just opposite to lake is the Chapel Bridge, that's a Lucerne's landmark. This bridge unfortunately caught fire and most of it was burnt in 1993, but has been carefully restored and is once again on display leading to the old-town center near the train station Walking in this town was interesting and enjoyable. Next we headed to main station of Lucerne which was huge and could see colorful Swiss trains. We came across lake again and entered a chocolate store – Bachmann. We purchased lots of chocos as Swiss chocolates are famous worldwide. We also had their special ice cream, all confectionery items looked so fresh and very well maintained in the store.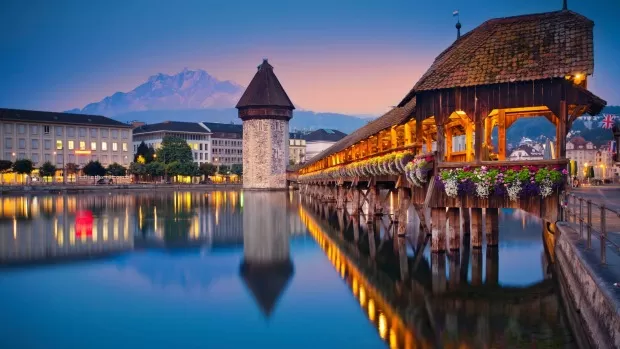 The adjacent street was main shopping street of Lucerne, where one can get Swiss watches, Swiss tools, souvenirs and many more. It was a delight to view different kind of tools, winter wears, footwear, watches of every famous brand. But the prices were also high. Anyway, I just did window shopping & enjoyed it.
Later, we all got together in front of Lake and were taken to Lion Monument in Lucerne by walk. This is a monument to fallen Swiss soldiers fighting as mercenaries at the Tuileries Palace in Paris during the French Revolution in 1792. About 2/3 of the 900 Swiss soldiers guarding the palace were killed. This monument is located right in the center of Lucerne. It is also called as "the most mournful and moving piece of stone in the world". There is no entry fee to see this monument and I can say that it is worth visiting when in Lucerne.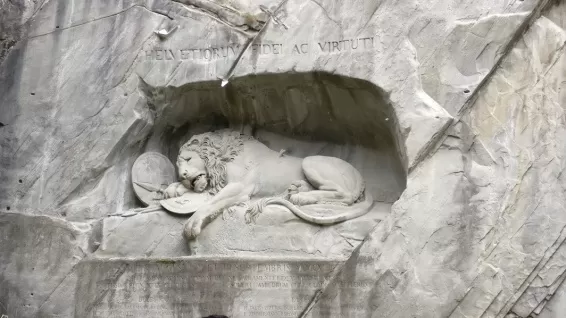 It was already time for lunch and we went to an Indian restaurant – Asian Village, where south Indian food was served like Idli, Dosa, rice items and many more. That was really very tasty and a change in food menu was really appreciable. After lunch, we directly headed to Engelberg, which is the base point to go ahead to Mt. Titlis.
Mt.Titlis, the most exciting part of the day. Because going atop 13000ft from sea level was such an amazing experience with 2 types of cable cars. From Engelberg, there is a Titlis Express station, where we all boarded this eight seater cable car, which took us to stand middle station. Then we took Titlis RotAir, a rotating cable car to the summit station which was 3020m height. This rotates its way up towards the snow-covered summit of Titlis. This is the world's first revolving cable car, which revolves 360 degrees during the five-minute trip, treating you to panoramic views of steep rock faces and distant snow-covered mountain peaks. The summit station had 5 floors in it and the last floor was to get into icy mountains, cliff walk & Ice Flyer and the other 2 floors had few restaurants & cafe shops, one more floor had a photo store where one can get clicked with typical Swiss attires.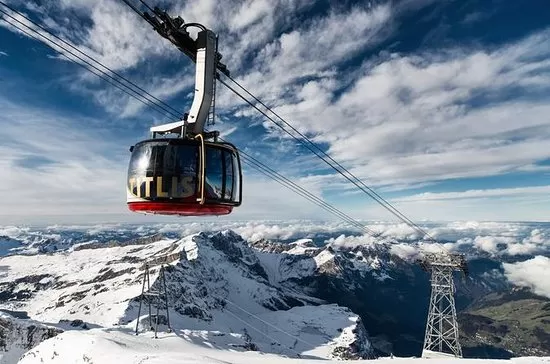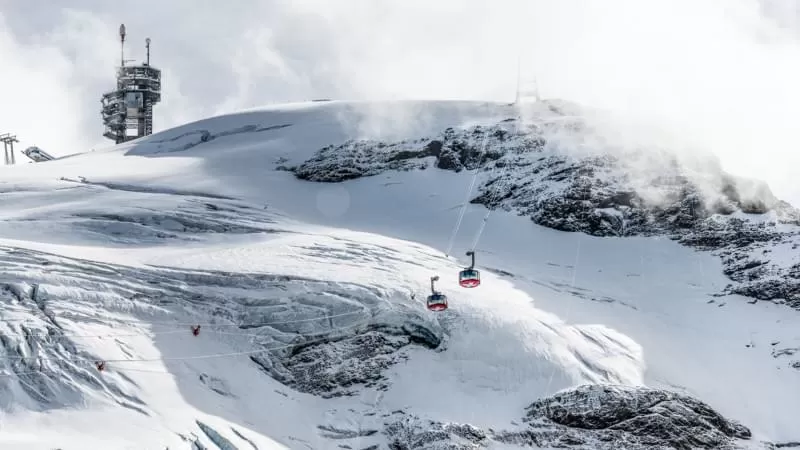 Coming back to 5th floor, it was warm inside the building and as soon as I went out of the building it was a like a jerk of chilling cold and I could sense that how -4 degree would be on top. We opted for Ice Flyer ride, so we rushed to it as it was going to close soon. Ice flyer is a 8 seater chair lift which smoothly and safely took over the crisp snow fields, icy depths which gave us magnificent views of glaciers. As and when we went ahead, windy air was hitting our legs which lead us to feel more cold. But it was an unforgettable experience to view icy mountains from such a close distance.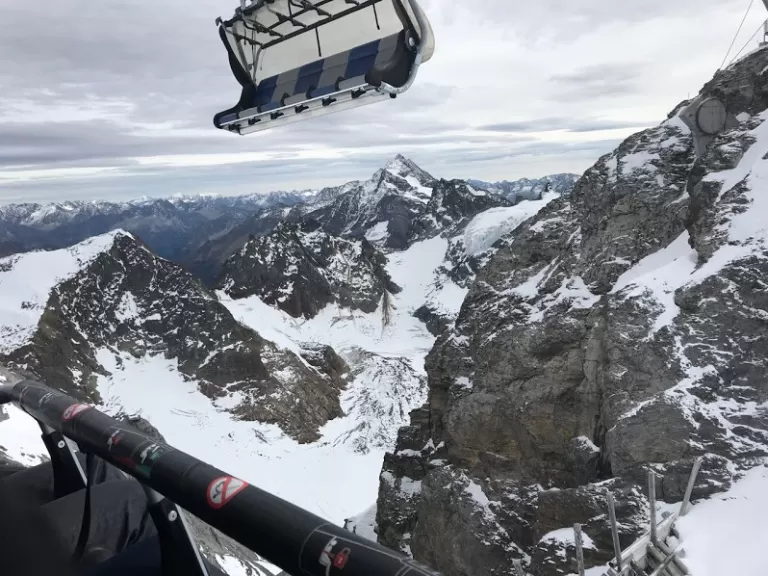 Next, we stepped onto Cliff Walk. This is a spectacular suspension bridge high up on the summit. To cross this bridge, one should be dare enough!! The route leads through an underground tunnel and on to a viewing platform. It stretches from here to Ice Flyer Chair Lift station. This is just 100m long and 1 metre wide. But the views of icy mountains are unbelievably breathtaking. This cliff walk holds the record of being highest suspension bridge in Europe and there is no entry fee to it.
On way back to 5th floor of the building, I played with ice a little bit and everything felt like a dream. As it was too cold, it was impossible to let hands free without a pair of gloves. There is also DDLJ portrait with Kajol & SRK on top, in remembrance of the movie scenes being shot there. There was no snowfall at all that day, but felt good that we spent good amount of time on icy mountains for which Swiss is famous for.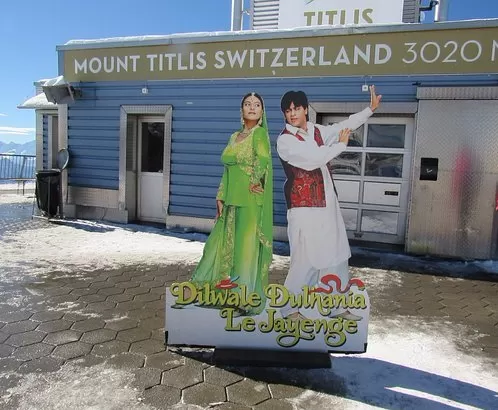 But before boarding the cable car again, we went to Glacier Cave. The ice here was frozen long before prehistoric man discovered how to make fire using pyrite. The cave's 150-metre-long walkway branches out in several directions and descends 20 metres below the surface of the glacier. The hazy atmosphere is the result of tiny air pockets in the ice, and the blue colour is caused by the refraction of light. Exploring the glacier cave is a cool experience. The temperature inside the cave remains a frosty -1.5˚C.
We had to go down in the same way as we came up. Took rotating cable car first and Titlis Express to reach the starting point in Engelberg. I desperately was in need of a hot coffee and luckily, we found an Indian restaurant down & ordered coffee. It was tasty and we started immediately once everyone from our bus were back. Then we drove back to our hotel, had dinner and relaxed.
Its day 4 in Swiss, October 5th and being last day of the tour & Swiss too. We had a Jet-boat ride in Breinz Lake, followed by visit to Bern, visit to Rhine Falls and Zurich city tour. As planned, we had our breakfast and were ready by 8am. We had to drive till Interlaken as the Jet-boat ride was on one of lake of Interlaken – Lake Brienz. We reached there by 9.30am and without wasting much time, we were divided ourselves into group of 10 people each so as to accommodate in each boat. One by one the boat started departing from the banks of the lake. we were given life vests with hood, pants & a life jacket for security purpose. It was so exciting to see others enjoying the boat ride without knowing what would happen next. It was our family member's turn to board a boat and few others also were with us on the same boat. It was driven by a young lady. And our en-thrilled jet boat ride started slowly first. Soon after reaching a point, the lady informed us that she would speed up the boat and we should hold the bars tightly and yes she did it.!! That was in a super speed and the lady asked, "Are you ready for the first 360 degree spin?". We all nodded our heads saying yesss.. She spinned the boat in 360 degree which was so thrilled to feel. I had closed my eyes & didn't see this as I was scared a bit. But after effect was amazing. We went still more deeper on the same lake. The lady informed us about the second time for spin. This time I wanted to watch how it would & decided not to close my eyes. Indeed it was amazing to spin within a second and every time she would check that nobody fell into the lake & that seemed funny to all us in the boat. Likewise, there were 7 spins in total which was excellent, wonderful..!! We used to get wet every time while on spin as the water would splash on everyone inside the boat. Totally, it was an exciting ride on turquoise water with picturesque views on both the sides.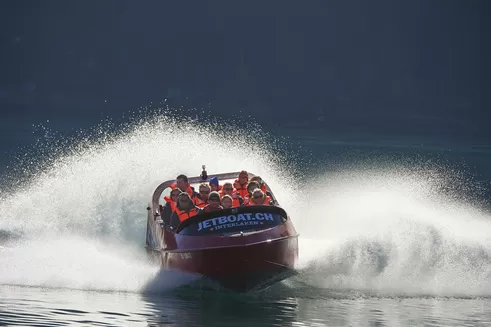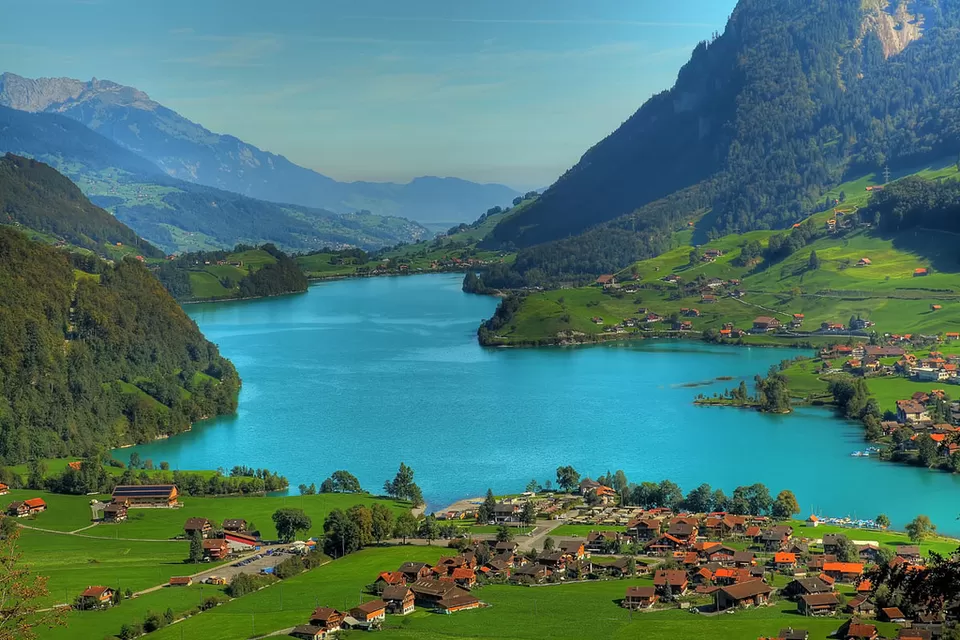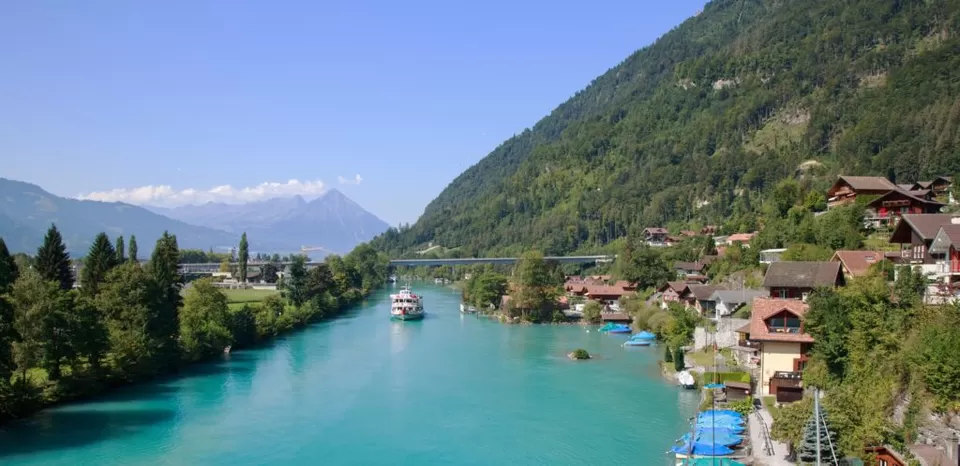 From there, we headed to Bern, the capital city of Switzerland. This is lesser known fact and most of the people think Zurich is capital of the country, which is not. This city is well known for it's high quality of living, culture, top educational institutions and many more. We visited a Bear Park in Bern, in which the bear is the symbol of the country. This park is located next to river Aaree and we found a bear pit also. We could see real bears walking around the park, but this nowhere connected to any Zoo. Soon we reached an Indian restaurant – Maharaja Palace from Bear Park and finished our lunch with Punjabi cuisine, which was tasty. We didn't had much time to go on Bern City Tour and hence we left the place soon after the lunch and drove towards Rhine Falls.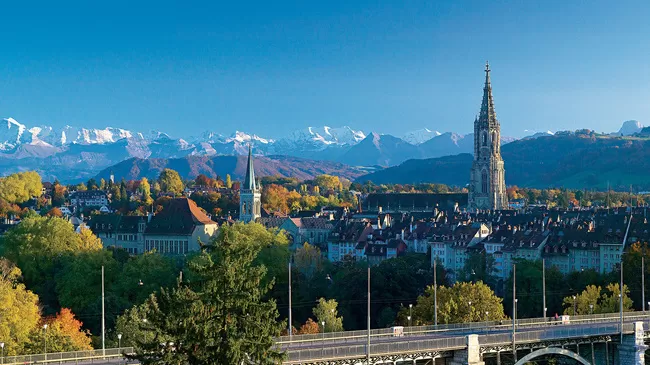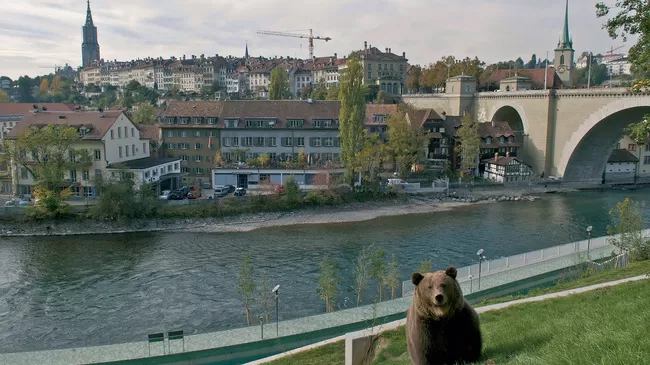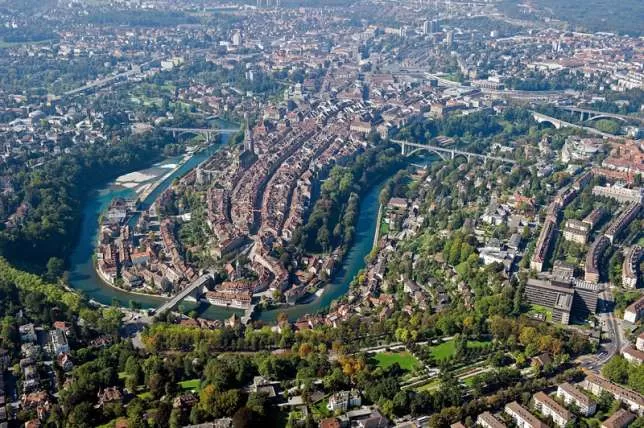 We reached Rhine Falls in the late noon and it was so spectacular. Rhine Falls is the largest waterfalls in Europe, which passes through four neighboring countries. This is located near a city – Schauffhausen, northern part of Switzerland. The natural beauty is so overwhelming and for sure its worth it. To enjoy the falls even closer, boat tours are also there. So, we took one of the boat which took us to the rock in the middle of the falls. We de-boarded the boat and climbed up the rock, where we could see the actual force of the waterfalls so closely. That was so breathtaking moment. After spending sometime there, we returned in the same boat and left Schauffhausen soon and proceeded to Zurich City.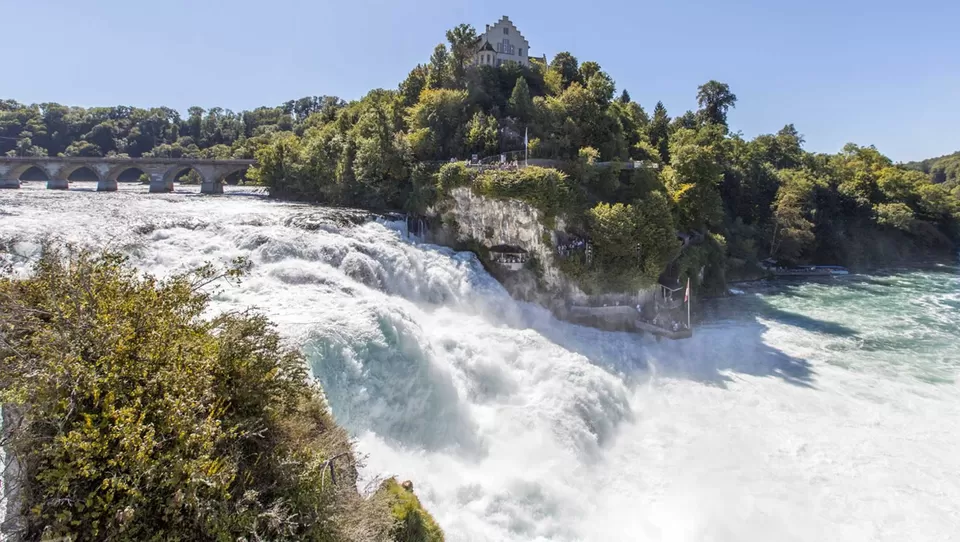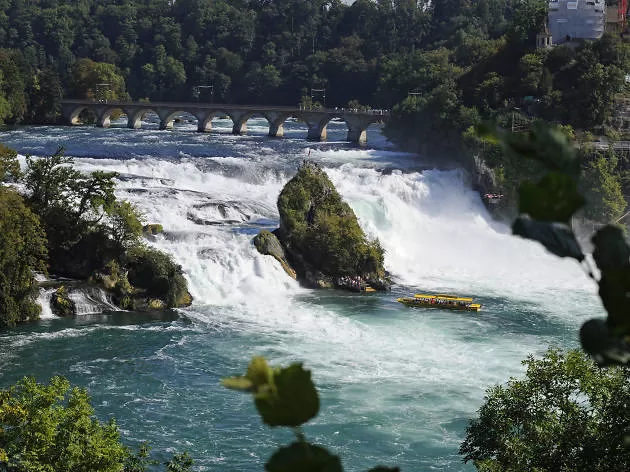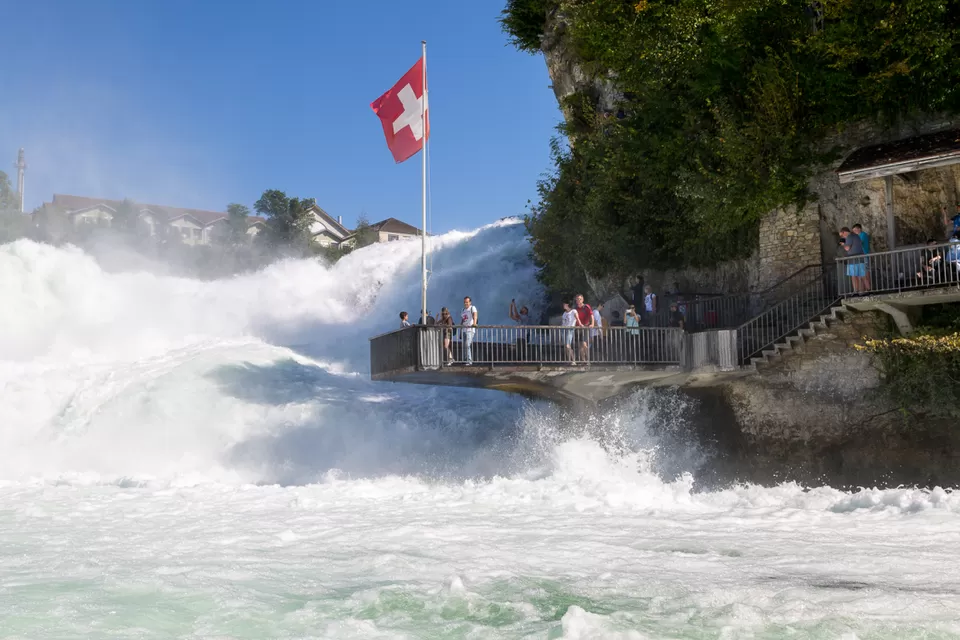 It was an hour and a half time to drive back to Zurich City. Though Zurich City tour was planned, we reached in the late evening and due to time constraint, we were left with only one hour so we were dropped near Zurich lake and were told to spend time nearby. We walked down on the streets next to the lake and enjoyed the lighting in the surroundings. We clicked few pictures and drove back to hotel.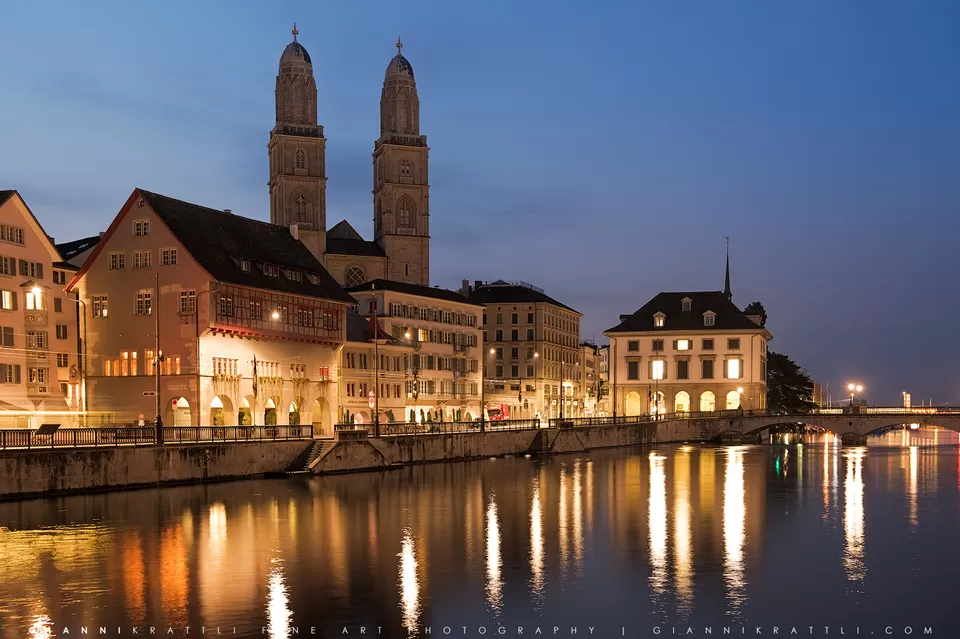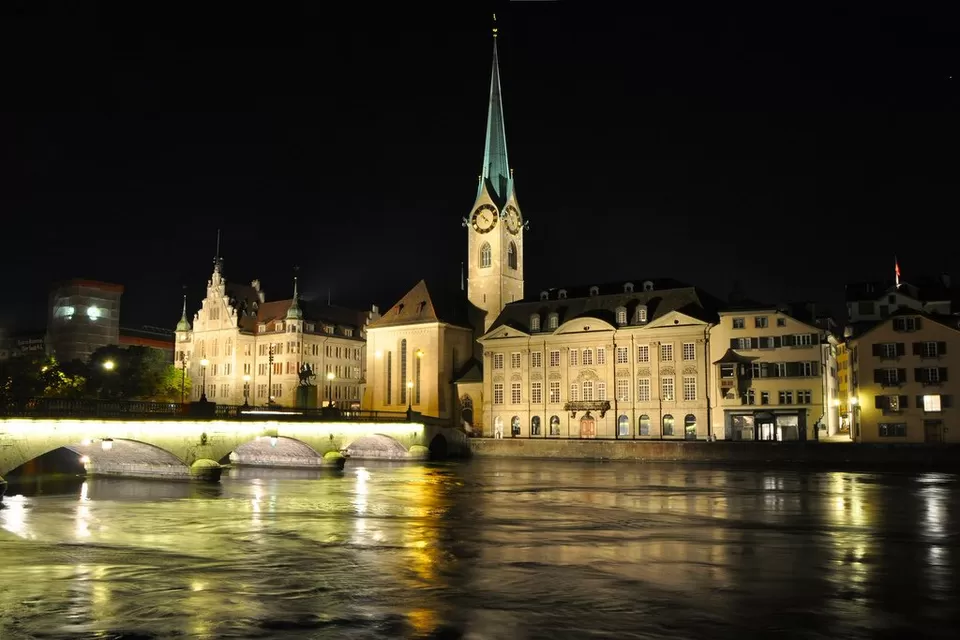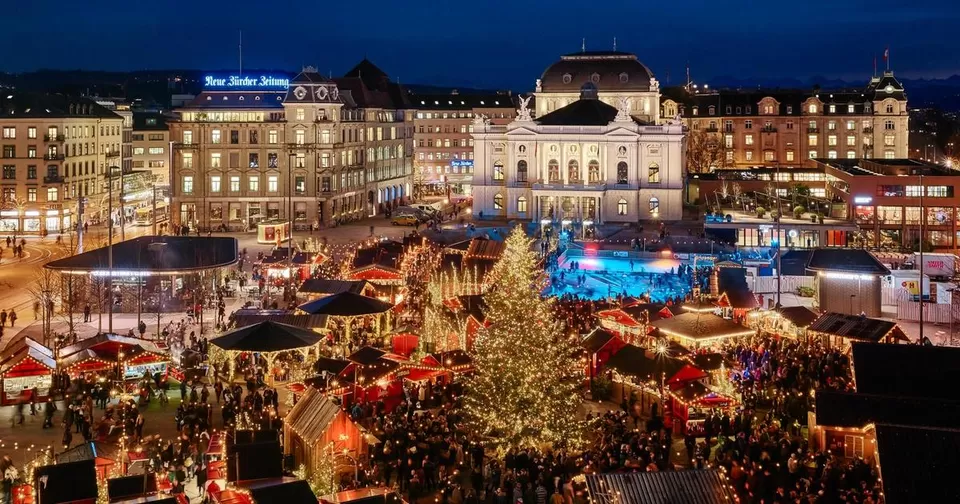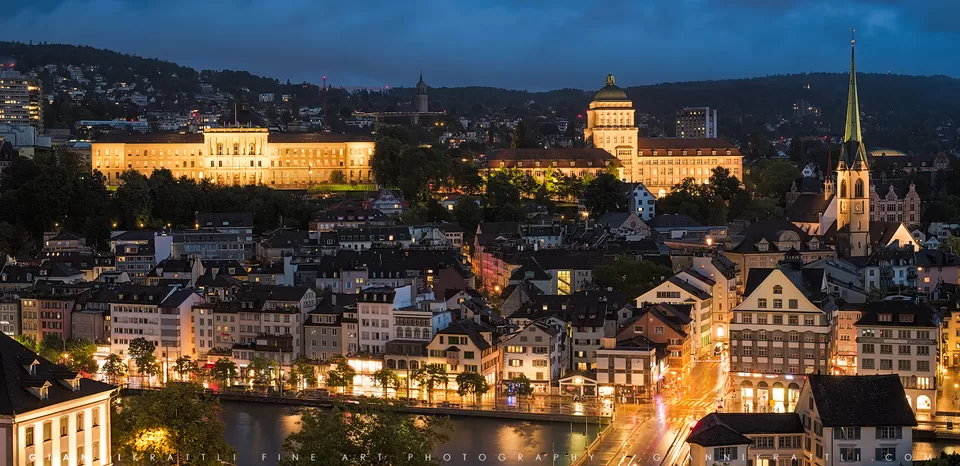 It was 9th night of the tour and last few moments with everyone, so we all waited for everyone to have dinner together. We all got attached to each and everyone in some or the other way. Our Tour Manager spoke few words about the whole trip and his memories with us. We were all overwhelmed with his co-operation, information/tips given at every point wherever needed. He was so humble, helpful, kind and intelligent. By this, our tour got concluded. We had to rush to our rooms, pack our bags and had to sleep soon because we had to leave early in the next morning to airport.
Lastly, I would like to say that Switzerland has something for everyone. There are wonderful museums and historic old-town city centers. There are world-class hiking routes, trail running expeditions, biking and skiing, and all manner of adventure sports. The entire country is accessible by train, cable car, or bus, and you can take great sightseeing tours of mountain passes, alpine villages, and wonderful viewpoints. It's a superb family destination and a wonderful chance to enjoy being outdoors in a safe and stunning location. And to top it off, the hotels are among the best in the world, and the food is better than you think it will be, with regional specialties made from fresh local ingredients. Overall our trip with Thomas Cook and the whole group with us was such a wonderful and memorable trip which can be cherished forever.