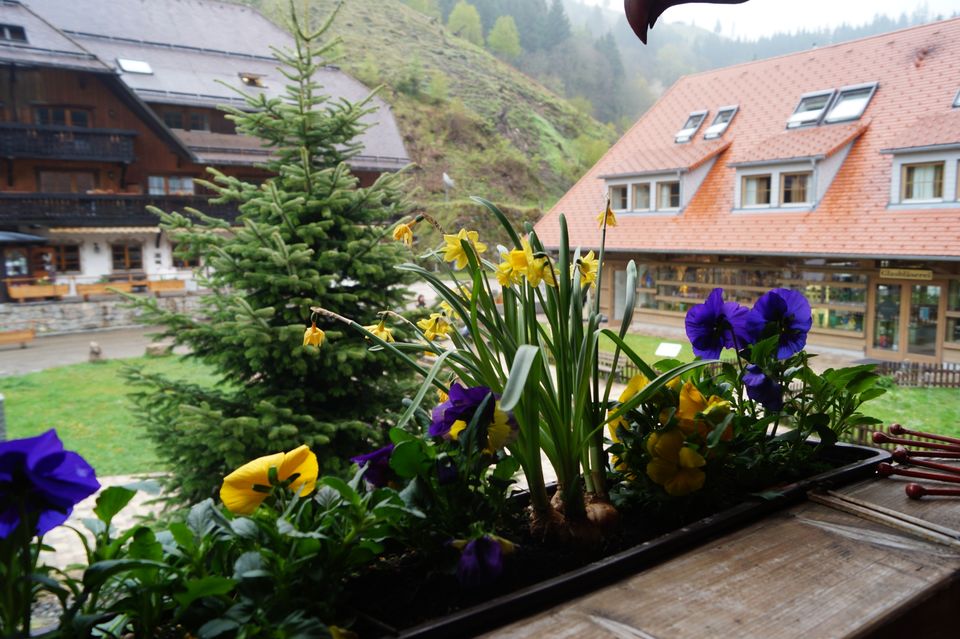 If you want to experience the serene nature in Europe, head to mountainous Schwarzwald in Southwest Germany close to  France and Swiss border. Tall and dark forests, winding roads, cloudy sky and misty air, these dense forests are famously called Black forest. Remember the black forest pastry, well it gets it's name from here. A speciality liquor from this region is what gives black forest cake its flavour. Drooling!
How to reach ?
130kms south west of Stuttgart, this place can be reached by both road and train from any part of country. Frankfurt, Germany is the closest international airport. We were travelling from Heidelberg, a university town in Germany to Schaffhausen famous for the Rhine waterfalls that took us through the picturesque black forest region.
What to do here?
Just take a ride through the dense forest region to fall in love with the place. The region is also famous for spas, a culture from the Romans that came to this region 2000 years ago. Visit the Drubba cuckoo clocks factory, the German clock museum in Furtwangen. Our pit stop was here and we could not stop ourselves from being swayed away by the rich heritage and the mesmerizing beauty the place had to offer. This place is open 365 days and has the world's largest cuckoo clock.
Making the most.
A demo on the art of clock making and the story of evolution of the art of clock making entices young to old. You can buy tiny to human size cuckoo clocks here and shop to your heartiest fulfillment. A scrumptious continental meal of creamy mushrooms, mashed potatoes, pasta and caesar salad. Are you guessing what was for desert? Of course the black forest cake.
Happy hearted we headed to our next stop, Schauffhausen.