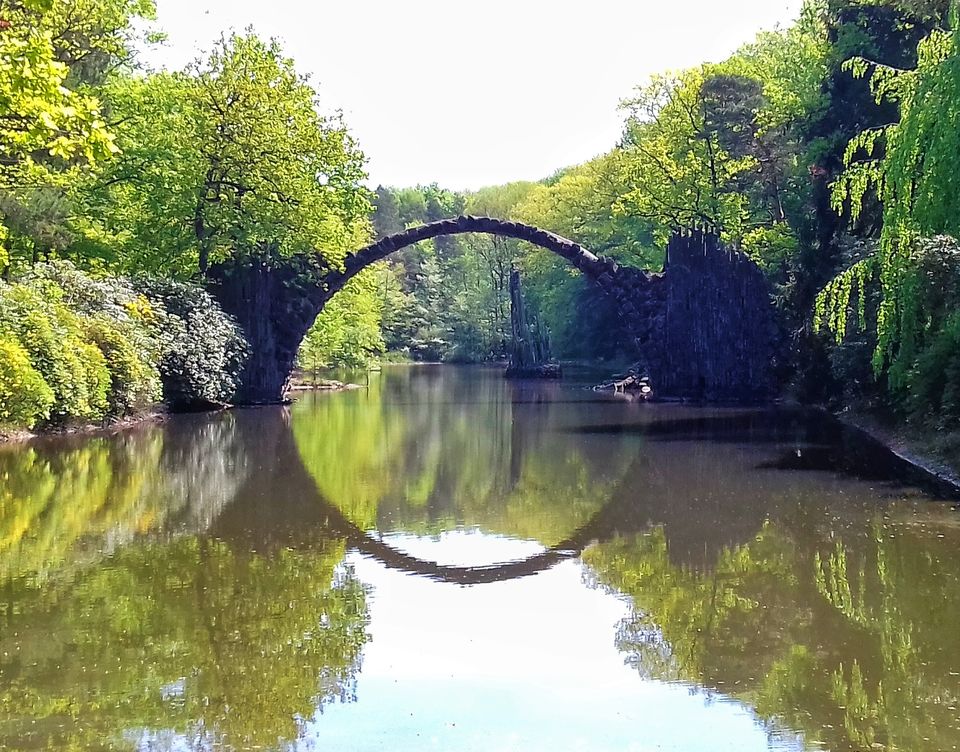 Nestled among the luxuriant foliage in Kromlau, Germany, is a jaw dropping delicately arched devil's bridge known as Rakotzbrucke. This 19th century bridge was specifically built to create a circle when it is reflected in the waters beneath it. The reason behind it's name, Devil's Bridge, is due to the formulation that such bridges were so dangerous or miraculous that they must have been built by Satan.
The bridge is designed to be one half of a perfect circle, so that when the water is stagnant and the light is right, it creates an illusion of a complete stone circle. The bridge and its reflection merge into a perfect circle, regardless of the point of observation.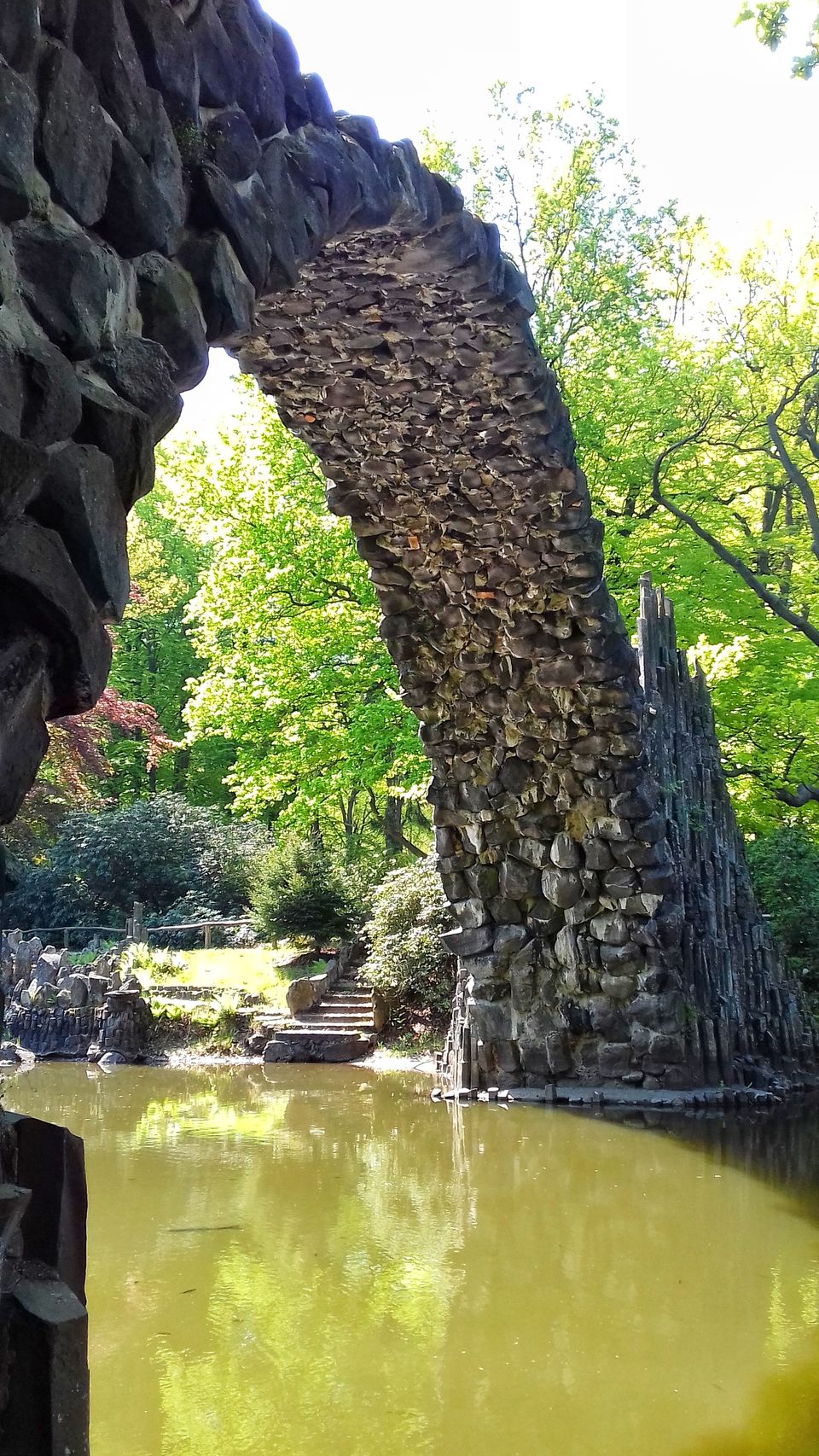 Rakotzbrucke is located in the Kromlau Park which is fairly easy to reach from the city of Dresden. Trains run regularly from Dresden to Gablenz with a change at Weisswasser. From Gablenz a local bus will take you to the Kromlau park from where its a 30 min walk to the bridge.
Best time to visit is during summer when the nature is lavish and at its best while the flowers are blooming. However, it is equally good if not better during winter when the water below the bridge is completely frozen and the reflection of the bridge on the ice makes it hauntingly beautiful.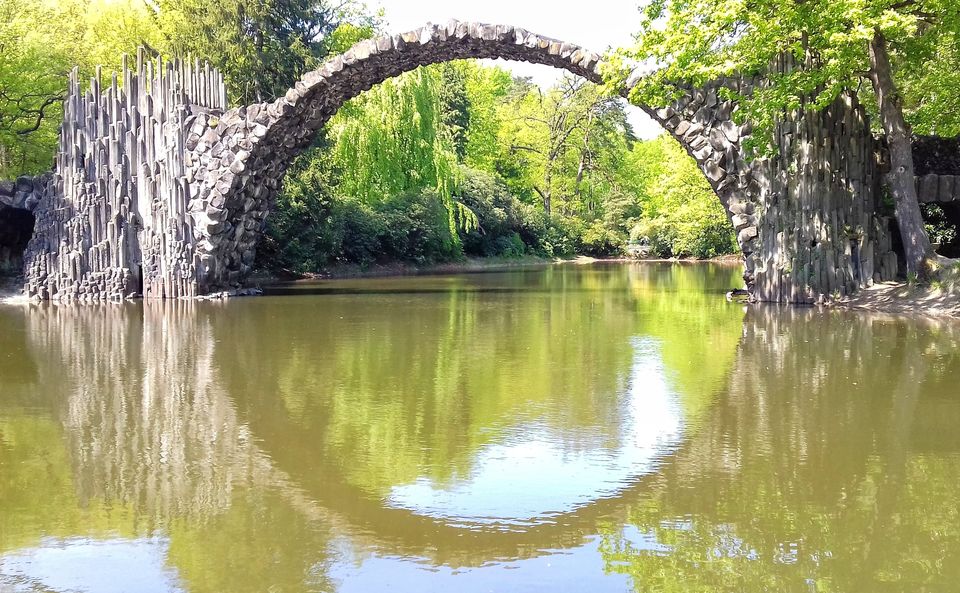 The stones comprising the bridge are fieldstones as well as basalt, much of which came from quarries in the Sächsischen Schweiz, a mountain range in Saxony, Germany. Devil's bridges exist all over Europe and Rakotzbrucke is one of the finest examples of such marvels which were mostly built between 1000 - 1600 CE.
According to legends, the builder of the bridge and the devil are adversaries – the builder makes a deal that the devil will build the bridge in exchange for the soul of the first living being to cross the bridge. In case of Rakotzbrucke, it is believed that upon the bridge's completion, the builder himself walked across the bridge and gave his own life in return.
Rakotzbrucke - Devil's Bridge is a spectacular circular optical illusion.