Dresden, capital of the eastern German state of Saxony, is also called "Florence at the Elbe", thanks to its location on the banks of the river Elbe, celebrated art museums and classic architecture of its reconstructed old town. Although 80 per cent of Dresden's historic centre was destroyed in World War II, but the capital of Saxony has largely restored the major architectural treasures damaged by Allied bombing raids: the Zwinger Palace, the Frauenkirche and the Semperoper.
A 48-hour trip to Dresden gives you enough time to explore the city and see its architectural treasures. In this article, I have put down all the cool things that you must do in Dresden.
1. Visit Dresden Frauenkirchehe
Inaugurated in 1841, it was destroyed by fire in 1869, bombed in 1945, triumphantly reopened by the German Democratic Republic (East Germany) in 1985, and then painstakingly restored after a flood in 2002; Semperopera House has a dramatic history. The Semperoper is the opera house of the Saxon State Opera and the concert hall of the Saxon State Orchestra. When in Dresden, a visit to Semperopera House is a must.
4. Take a trip to Zwinger Palace
The Dresden Frauenkirche, also known as Church of Our Lady, is a Lutheran church in Dresden. What makes it stand out is the glorious dome, which is one of the largest architectural domes in Europe. The church lay in ruins during the World War II bombing, and was rebuilt after the reunification of Germany. You can climb to the top of the Frauenkirche for a glorious view of the city.
2. Eat Dresden Eierschecke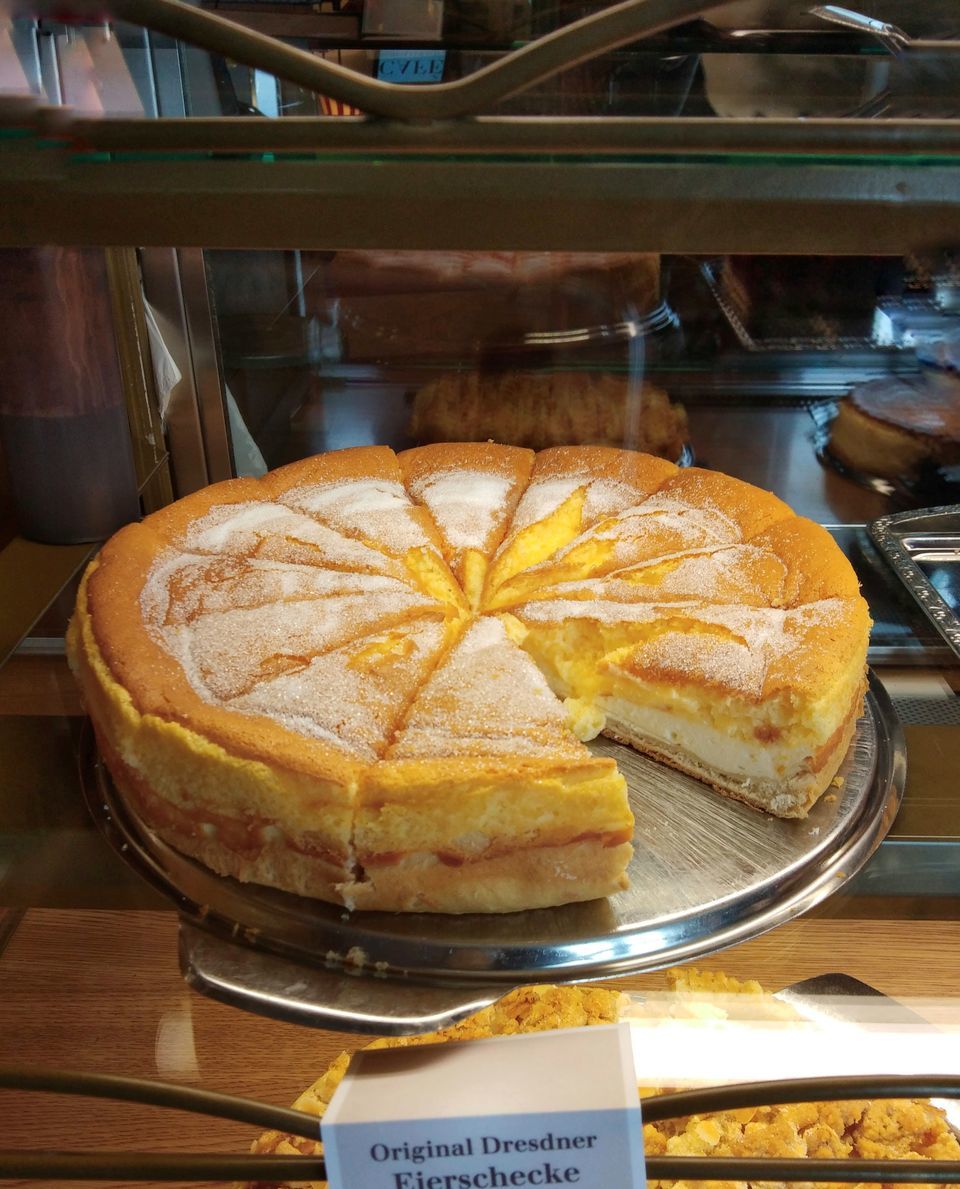 The Dresden Zwinger ranks among Germany's most well-known Baroque buildings and is, apart from the Dresden Frauenkirche, certainly the most famous building monument in Dresden. It now houses several museums and galleries.
A visit to Dresden is incomplete without Dresden Eierschecke; a confectionery specialty from Saxony that can be found only in Dresden. It is a sheet cake made of yeast dough topped with apple, curd and poppy seeds. Parts of it are covered with a glaze made of cream, whole egg, sugar and flour for thickening. It's so tasty that you can't eat just one. Grab a cup of coffee and a slice of Dresden Eierschecke from one of the traditional coffee houses, like Cafe Schinkelwache or the Coselpalais Grand Café & Restaurant before continuing to the Semper Opera House.
3. Visit Semper Opera House
Because a visit to Germany is incomplete without a Pretzel. A German pretzel is a type of baked bread made from dough most commonly shaped into a twisted knot. Grab a pretzel and a beer, and just wander around the city aimlessly.
Here's a short video from my short visit to Dresden.
Follow my adventures on Instagram here and YouTube here.
Have you been to Germany before? What were the fun adventures you had there? Share your experience with the Tripoto Community!
In association with German National Tourist Board.