While I patiently waited for my boarding call in Frankfurt Airport terminal on that rainy Saturday morning, passengers were not the only ones rushing past me that day. Also flashing through my eyes were the beautiful memories and unforgettable experiences I had enjoyed in the past few days, in a country that had completely swept me off my feet. Nothing could prepare me for the pleasant surprises on my first visit to Germany - the wide spectrum of landscapes, culture and architecture steeped so richly in history that I had never expected I would find here. Such were my first impressions of Germany that I ultimately ended up making it my home away from home of sorts. Now having cumulatively spent almost a year in this country, let me spill the beans out and make you fall in love with this country - all in a matter of nine days!!
Day 1 and 2 : Berlin
Given excellent and budget connectivity Berlin enjoys with other countries in and outside Europe, Berlin remains one of the most preferred entry points in Germany - and definitely not a bad place to begin your German experiences from, while expunging some of the preconceived ideas you may have had of this country before landing. Unlike most European cities, Berlin is uniquely beautiful in terms of its vibrant and expressive multicultural population. With so much of history having walked through its streets across the years gone by, a day in Berlin is a stroll straight into the very heart of German history and the country's evolution.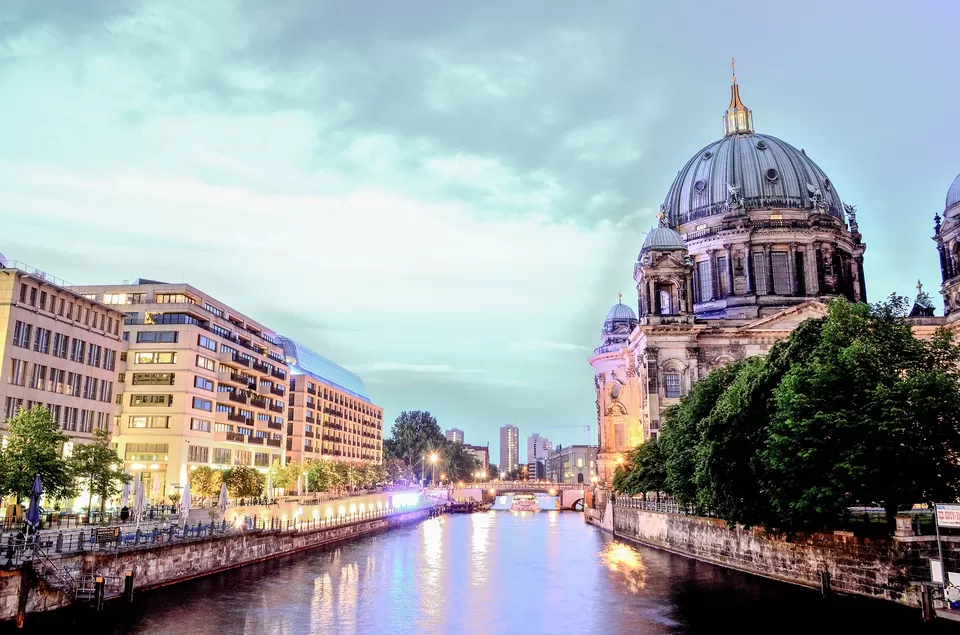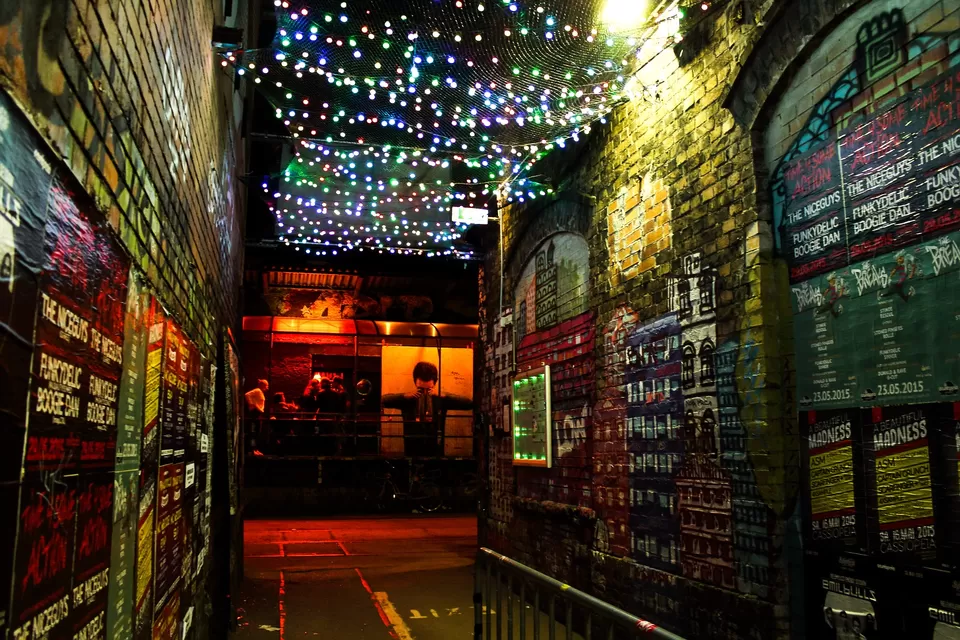 I will not be too far away from truth when I say that Berlin is the city with best nightlife in Germany - the dynamic young student crowd playing a large part in keeping things lively. Indulge in a night of delectable cuisines, an evening coffee or late night partying, for nobody in Germany does it better than Berlin.
Day 3 : Dresden, Saxony Switzerland
A short 3 hour journey southwards will bring you to the heart of one of Europe's most stunning architectural treasures. True to its status as former capital of Saxony, Dresden is home to some of the most stunning architectural masterpieces and the unique eastern German culture. Given this city was almost entirely destroyed during the world war, you cannot help but stand amazed at the sheer scale and success of the reconstruction work carried out since, which has put Dresden back to its glorious place on the world map.
While Dresden will keep all the city and architecture lovers busy, the nearby Saxony Switzerland National Park is there for all nature lovers in search of unique landscapes. The region is dotted with interesting sandstone rock formations unlike anywhere else in the world with hundreds of kilometers of spectacular hiking trails. Not to mention, you can even indulge in some cave-camping experience, or Boofen, here!!
How to reach : Berlin to Dresden - 2.5 hours by bus/train; Dresden to Bastei Bridge - 1 hour bus/train journey from Dresden, followed by short hike.
Day 4 : Munich
An overnight bus travel or a quick ride on ICE (high speed long distance rail network) will get you to one of the most important stop on the itinerary, Munich. Capital of the southern state of Bavaria, this is the heart of arguably the most culturally authentic southern belt of Germany and home to the most beautiful alpine landscapes.
Spend the first day absorbing the cultural vibe of the city and exploring the best of art, science and German engineering at one of the many museums in the city. However, while in Munich you can never stay away from enjoying a Hefeweizen with salty pretzel at one of the long tables in the fabled Biergartens.
How to reach : 4 hours by ICE fast rail network; 5-6 hours overnight journey by Flixbus.
Day 5, Berchtesgaden National Park
This day trip is one which should not be missed at any cost, for this small pocket of Alpine landscape along the Germany-Austria border boasts of the most pristine natural alpine landscapes in the region. From crystal clear glacial lakes, towering peaks of Bavarian alps to postcard worthy small villages amidst untouched forests, this part of the journey will probably constitute the most beautiful memories of your entire trip.
Enjoy a leisurely boat ride across crystal clear waters of Konigsee - arguably the clearest alpine lakes around, feasting your senses to breathtaking landscapes. Do make it a point to go all the way to the connected and less frequented Obersee lake. If you love hiking then you are in a wonderland, for there are spectacular trails along the towering peaks in the region for day hikes, offering spectacular views of the region. Alternatively, you may choose to visit picture-perfect villages, standing in all their glory against a backdrop of majestic Bavarian Alps.
Return to Munich for the night and indulge in a hearty meal of Schweinshaxe (roasted pork knuckle) and potatoes.
How to reach : 2 hour train ride from Munich to Freilassing ; change train here for another 1 hour train ride to Berchtesgaden.
Day 6 : Neuschwanstein or Rothenburg ob der Tauber
You may choose to embark on small day trip to the castle of Neuschwanstein or visit the postcard-worthy town of Rothenburg ob der Tauber. The fairy-tale castle of Neuschwanstein brings you face to face with one of the most picturesque castles around the world. Unsurprisingly, it is also popularly known as "Disney Castle" because of its strong resemblance to the silhouette on Disney logo. The short hike to the castle is extremely beautiful and the views from the castle are delightful. Also, a short hike across the valley and a short walk around the serene Alpsee is another ancient Bavarian castle of Hohenschwangau that you can visit.
How to Reach : Train from Munich's Hauptbahnhof to Füssen, then 15-minute bus ride to Hohenschwangau. From there it's a 30-minute walk to the castle; 4 hours and 30 minutes for the round-trip.
Alternatively, you may choose to take a 4 hour journey into probably the most photographed village of Germany which regularly features on all the postcards from the region - the vibrant and colorful town of Rothenburg ob der Tauber. This small medieval town along the Romantic Road circuit along the banks of Tauber river is small enough to walk across, absorbing the beauty of colorful half-timbered houses all around. A visit to this place, with the 12th century city wall still standing tall and proud, is definitely like stepping back in time.
How to reach: Take the ICE from Munich hauptbahnhof to Nürnberg - 1 hours; Thereafter take regional train to Ansbach - 30 mins ; Train from Ansbach to Rothenburg ob der Tauber - 15 mins.
Day 7 : Freiburg
Start early from Munich so that you arrive in Freiburg, the sunniest city of Germany (as claimed by the locals in the region!!), by early morning. This bustling town at the southern end of Black Forest is the preferred base for exploring the magical forests. The town is remarkably pretty with deep history attached to it and is now a popular student hub given its famous Universities. Walk around the city either or foot or on bike and make sure to follow any of the brooks as soon as you catch a glimpse of one - they will almost certainly lead you to some of the most pleasant parts of the city!!
How to Reach : Train from Munich's Hauptbahnhof to Freiburg im Breisgau : 4 hours.
Day 8 : Black Forest
Made famous by the fables and childhood stories of Hansel and Gretel, the Black Forest stretch across the south-western border of Germany and are as enchanting and mysterious as the stories portray them to be. Head to the pristine clear waters of lake Titisee, nestled cozily in the middle of the black forests, and enjoy delectable local cuisines in one of the many biergardens around the lake. If you fancy a swim then you will find the clear water here quite irresistible!!
From there you may head towards one of the highest waterfall in Germany (not the highest, as claimed by many guidebooks, but definitely the most accessible one in the list), nestled cozily in the Black Forest landscapes - Triberg waterfall. The pretty cascading waterfall is a sight to behold while the landscapes around offer plethora of options to embark on short hikes to enjoy the arresting scenery of enchanting Black Forest. This would be the place to buy the much desired cuckoo clocks, while authentic Black Forest cakes will satiate anybody with a sweet tooth.
How to reach : Bus from Freiburg to Titisee - 1 hour. Bus from Titisee-Neustadt to Triberg - 2 hours.
Day 9 : Heidelberg
A hidden gem on the northern end of Black Forest, the historic town of Heidelberg is, in my opinion, the prettiest old town in Europe and a hidden gem that you must include in your German itinerary. Rolling mountains stand tall around the pretty university town, while beautiful bridges across gentle waters of Neckar makes it a city with truly unbeatable views.
A short steep climb along either ends of the city provides spectacular panoramic views of the city below. On one end is the picturesque Philosopher's Path, where the medieval philosophers and professors used to climb to clear off their minds while feasting their eyes on the city-scape below. On another, standing tall on the hill across Pholosopher's Path, is the majestic Heidelberg Castle. Dating back to 1200 AD, the sandstone facade of the castle is impressive against a backdrop of lush green forests around it and expansive gardens inside it. Multiple view points around the castle perimeter provide breathtaking views of the valley below.
How to reach : Regional trains from Triberg to Heidelberg - 2 hours
-------------------------------------------------------
How to get around :
Germany has an excellent railway network which makes even the remotest of parts in the country completely accessible. DB Bahn offers exclusive German Rail Pass which can be used to avail all railway services, including high speed inter-city ICE trains, within Germany. A 10 day unlimited rail pass will cost you around 300 euros. Although Flixbus offers really affordable connectivity between major cities in Germany as well, the German Rail Pass still offers more flexibility, convenience and better value for money.
What and where to eat :
If you are traveling on budget then supermarkets are your best friends. Open air beer gardens are a trademark of the southern regions in Germany which you should always head out to whenever you can. Also, Germany is home to vibrant Turkish community and you are never far away from a healthy portion of doner, falafels or schwarma.
Where to stay :
You are never far away from a cozy hostel anywhere in Germany. Here you can find out all the options for the destinations listed above. In case you want to have a more authentic and leisurely experience then you can definitely opt for Airbnb, which is extremely popular with travelers traveling to the country side or Black Forest region.
-----------------------------------------------------------------------------------------------------------
From doing my bit for the environment by working in electric mobility research field to often finding myself wandering aimlessly through landscapes, continuously seeking thoughtful conversations with travelers from across the world, I am a travel experience narrator. A firm believer in the philosophy that a human should experience everything and do everything in his lifetime (for specialization is for insects....), you can say "hi" to my photographer alter-ego @througharobinseye on Instagram, join me as I recount my personal travel experiences at www.talesofarobin.wordpress.com or sing along with me @undrkn5trk5hn
-----------------------------------------------------------------------------------------------------------