My morning began at 9 am with a hot cup of tea that Ashok, the hotel manager gave me for free. I got ready for trek to the Valley of Flowers, my only jacket was wet from the day before when I went to Sri Hemkunt Sahib so I borrowed a rain coat from Ashok. I went to gurudwara Gobind Dham to meet Reshma who was my trekking partner and also collected some medicines from the dispensary for body pain and cough and cold.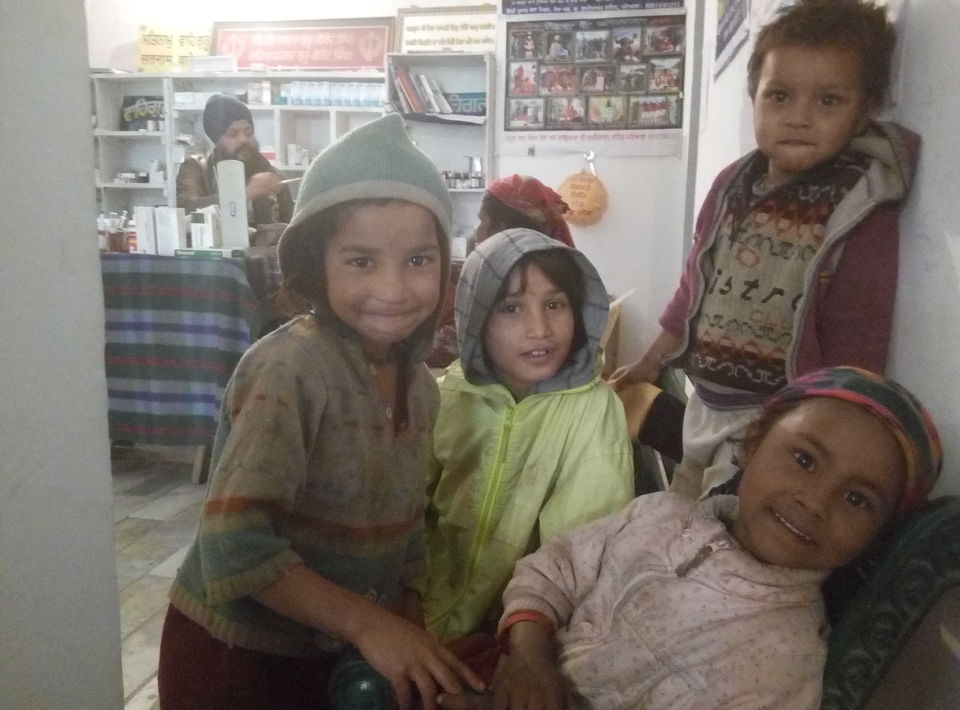 I started to trek for the valley at 10 and reached at the registration office after 1 Km. The police guard asked my details for ticketing and when I told him my name he taunted me as ''Ohh! So you are Mr. Nishesh'', I was totally unprepared for that sort of reaction or rather for any reaction at all. He told me that my family has made a missing complaint of me and his superior has been interrogating about me for 2 days now directly from Joshimath. I stood shocked and smiling as I knew my parents have been playing me out now just as I tried with them.
The main valley entrance was 3 Km away which the guards told would take 3 hours approx.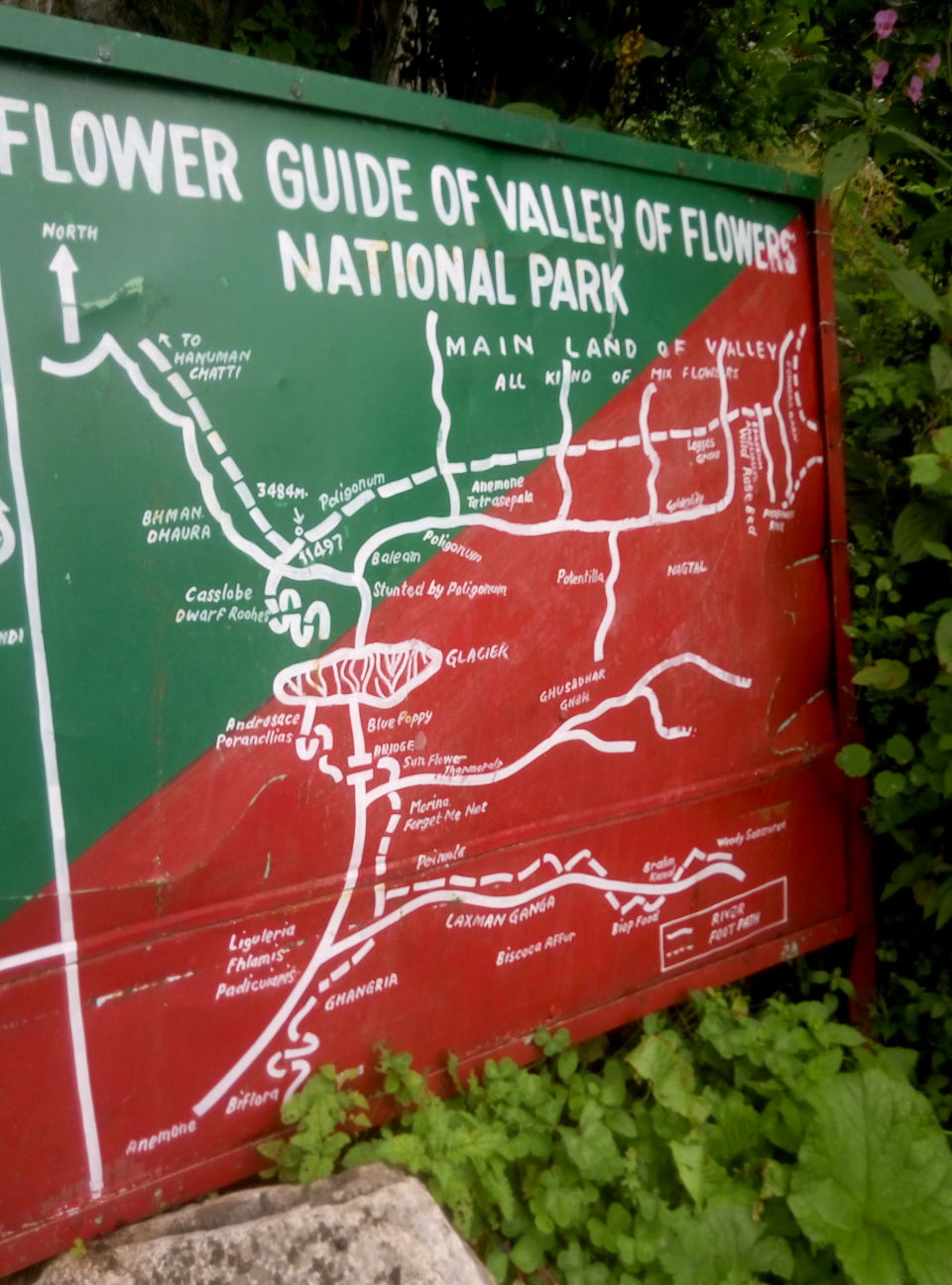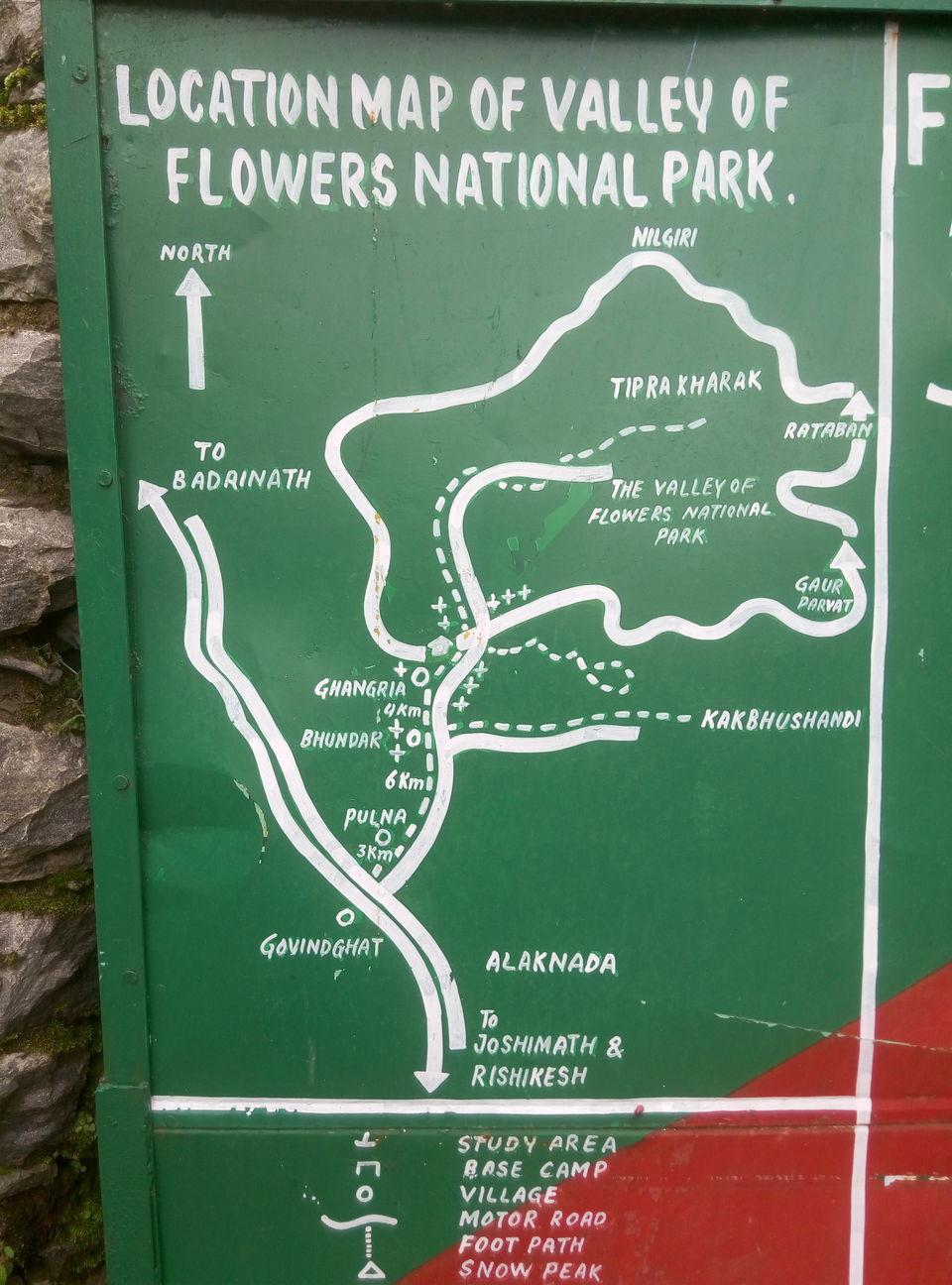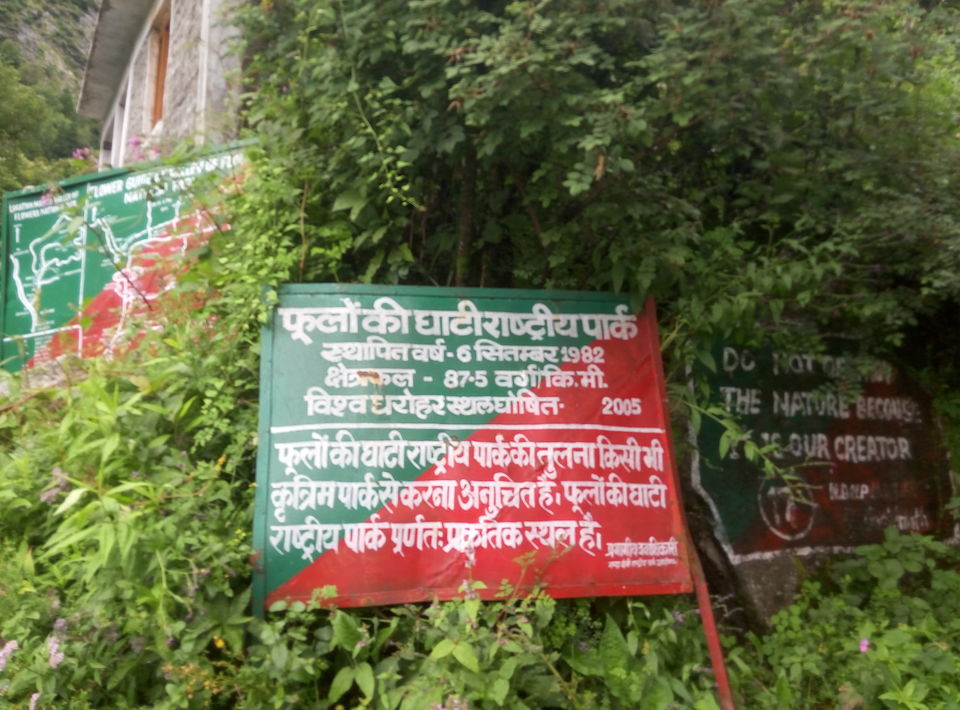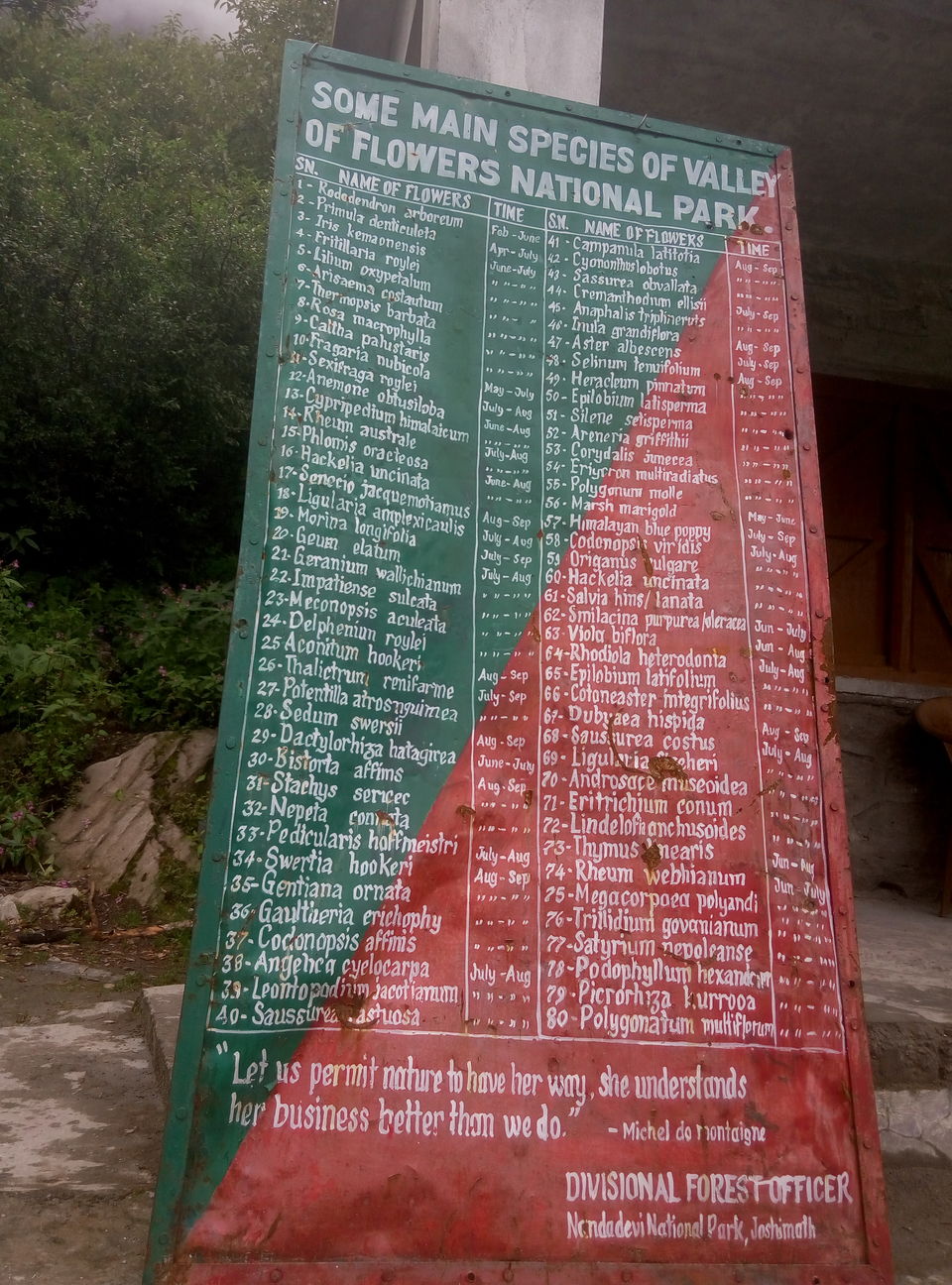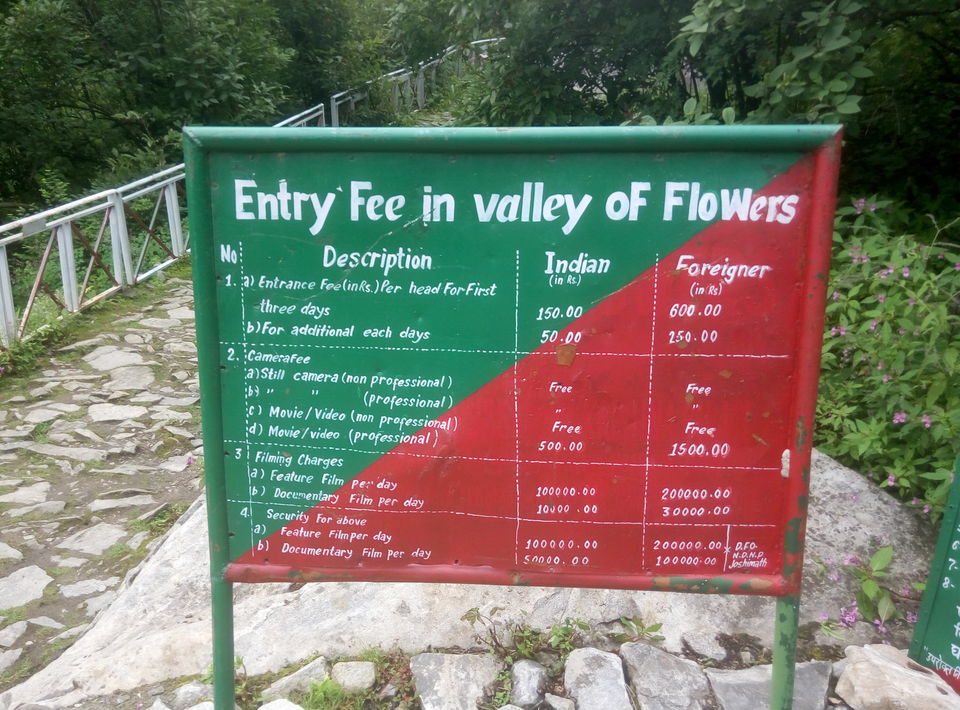 ​​I realised how interesting and beautiful this trek is going to be as soon as I crossed a temporarily set bridge over the stream of waterfall. Passing through waterfalls, the strong current water flows, pink flowers all through the trek path, rocks, mountains, meadows, endless green valleys ; I would move to a different height with each turn. We would not miss a single chance to capture the beauty of the place.
The pink flowers trail along the way to the valley, the view of the Himalayan region on the opposite would only make the trek easier and satisfying. From beautiful butterflies around, to a man drinking directly from the water coming down the mountains was all a part of small unusual and unique things that we don't get to see in daily routine.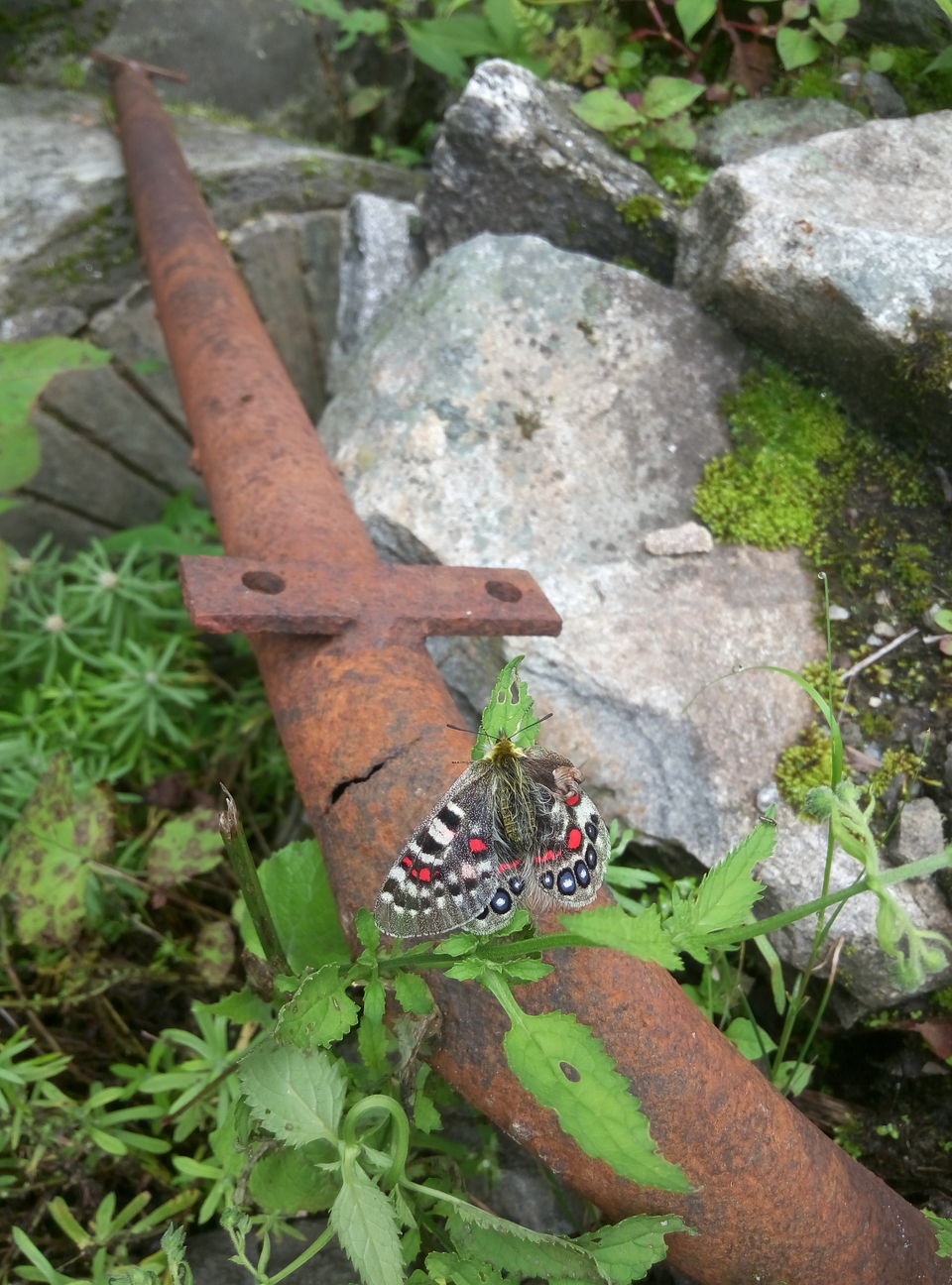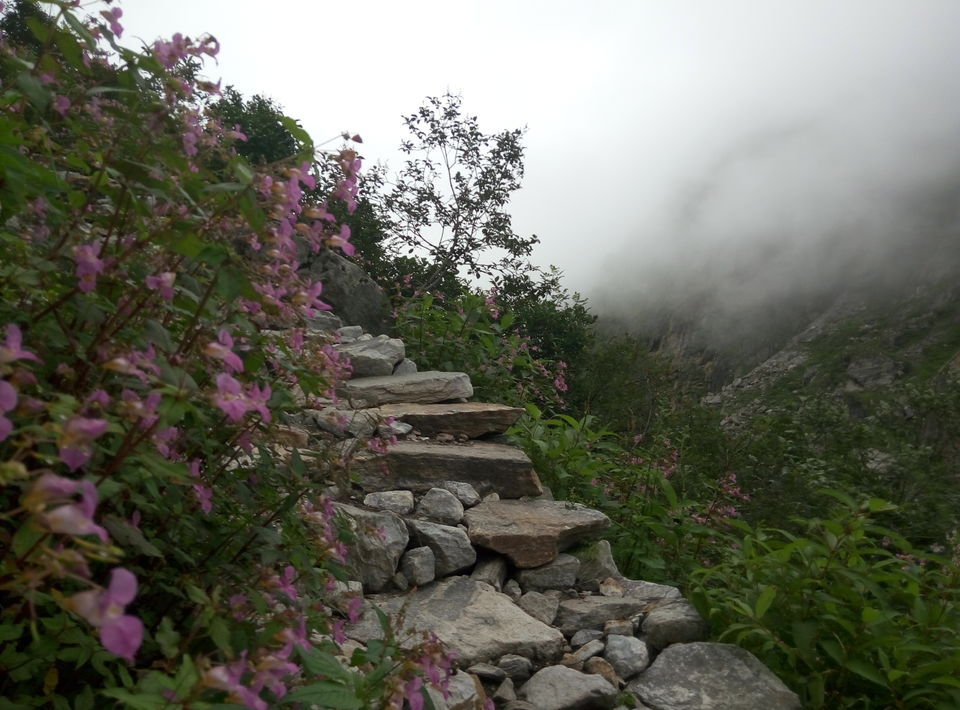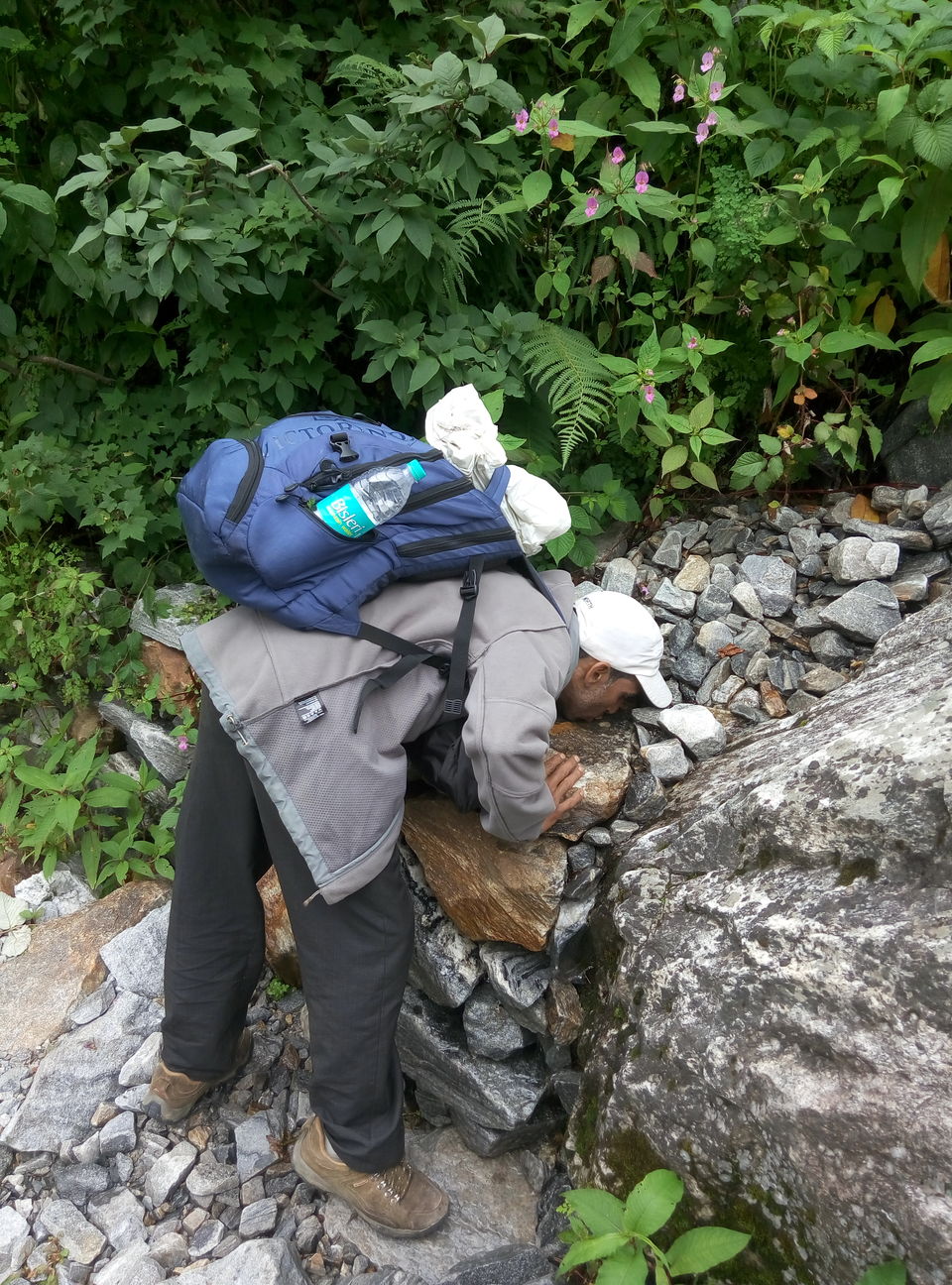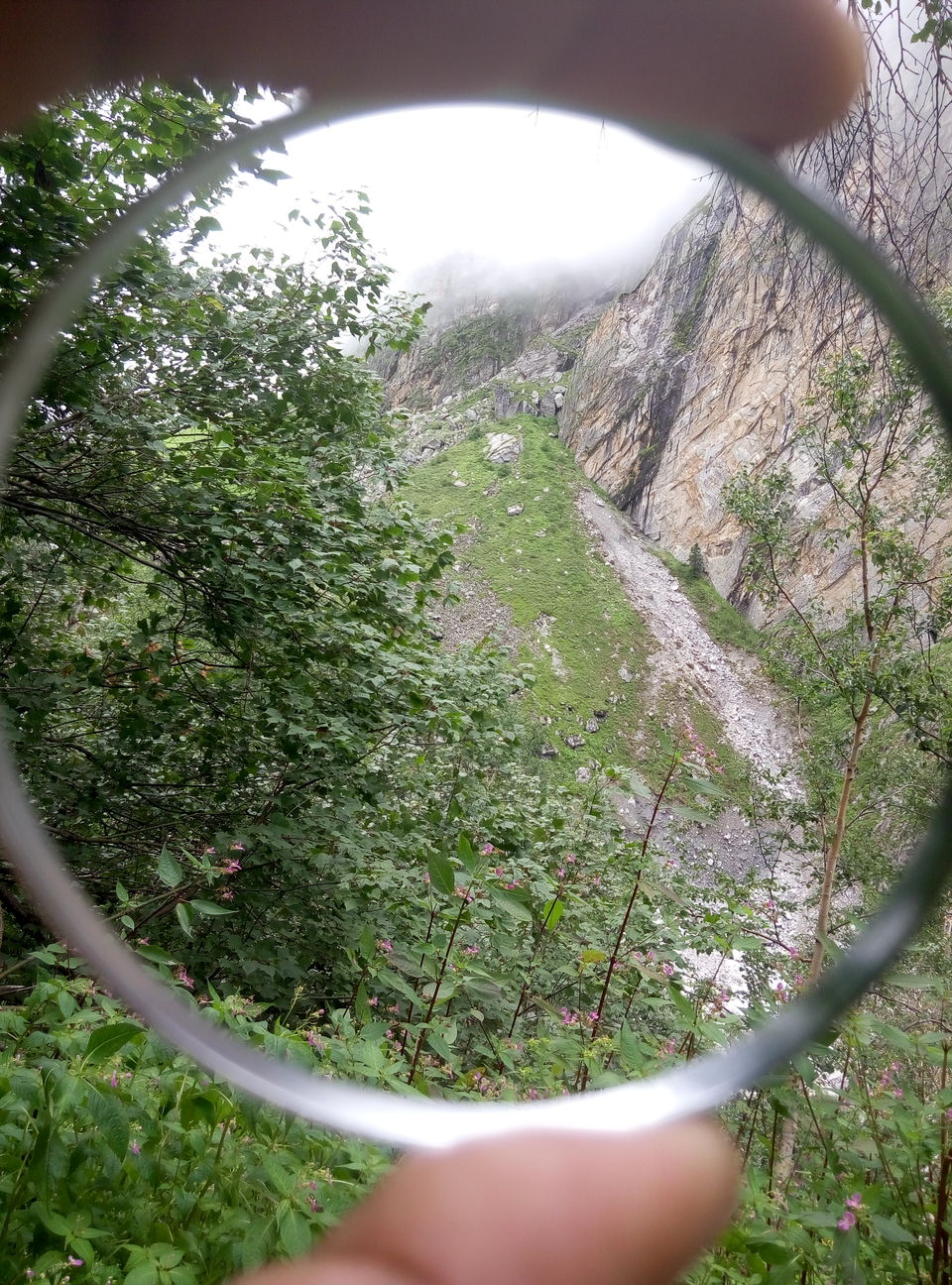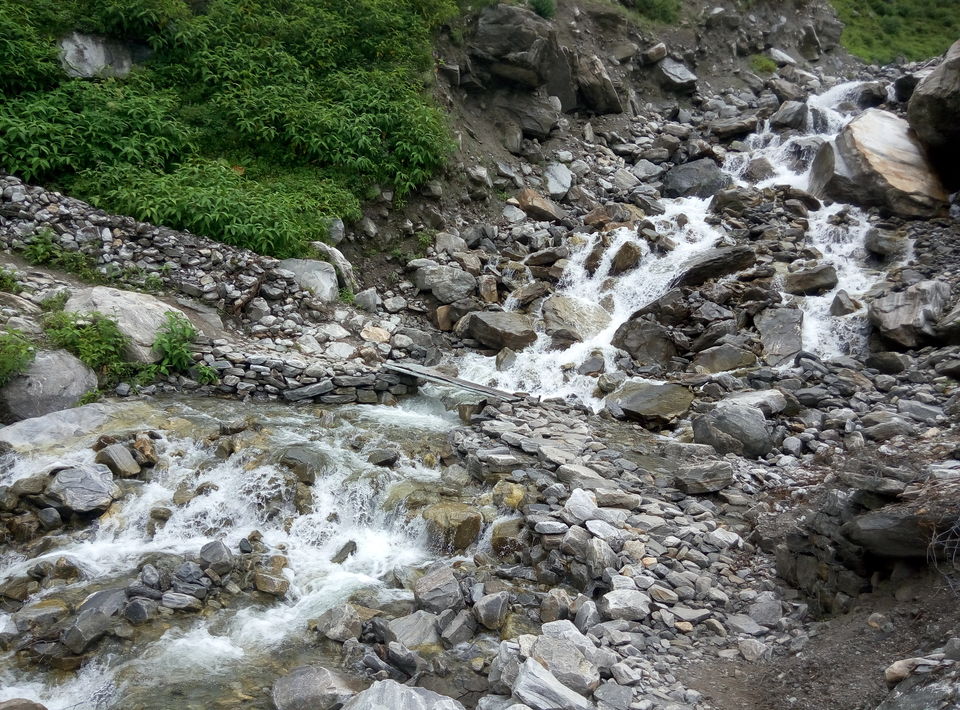 After trekking 20 Km in the last two days, I was now getting habitual to walking on inclined paths. I walked continuously for 2.5 hours until I reached the valley entrance at 3100 meters high at 12:30 pm. I just wanted to rush ahead in the flower's paradise and sleep on the top of a rock in the mid of the valley. There were many trekkers who had come to enjoy the serene beauty of the place.
We had one and a half hour more left to us before we start trekking down.
We were in the meadows full of flowers all side, of all colours be it Pink, Red, Dark Brown, Yellow, Purple, Blue or White. I could never imagine that such a lively and scenic place could exist.
We kept on walking further into the valley, crossing waterfalls and thousand of flowers all around, till 2 in the afternoon. We had been on a height of 3600 meters before we started to descend.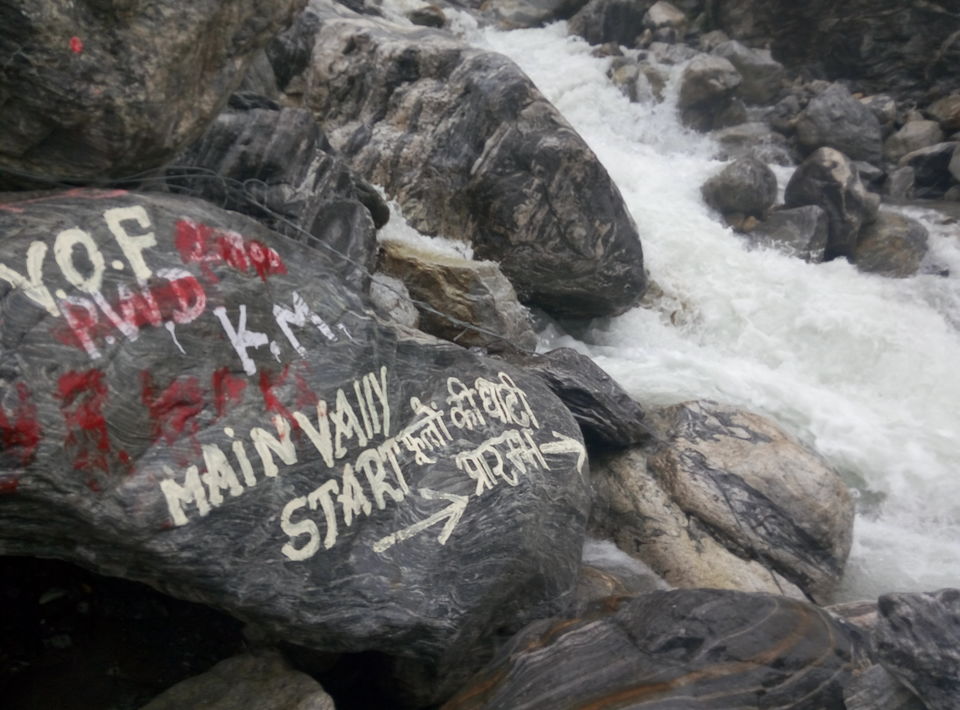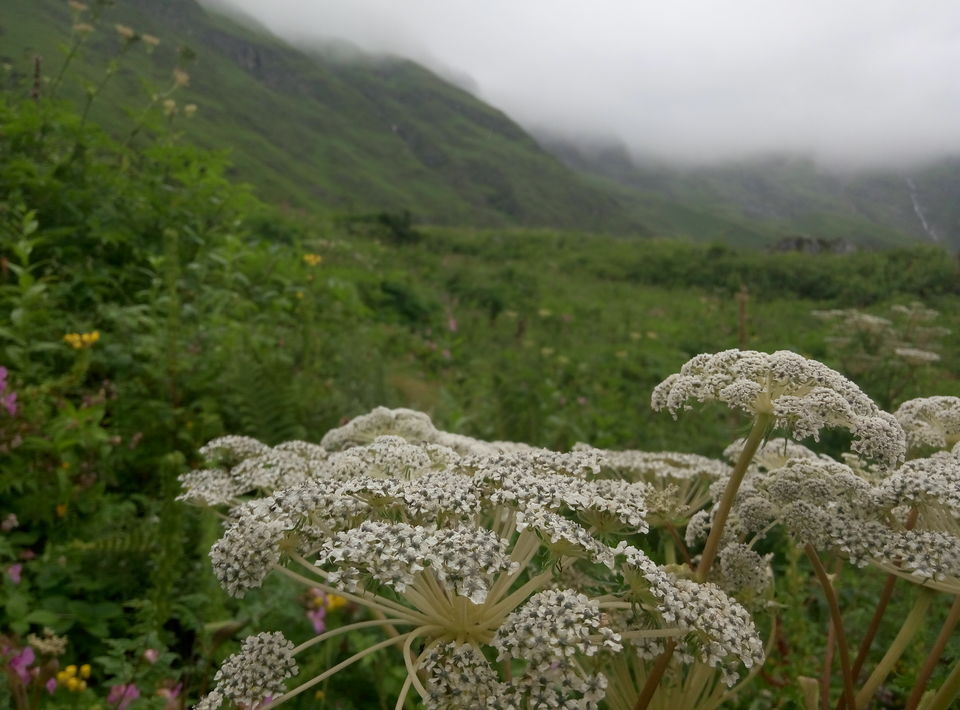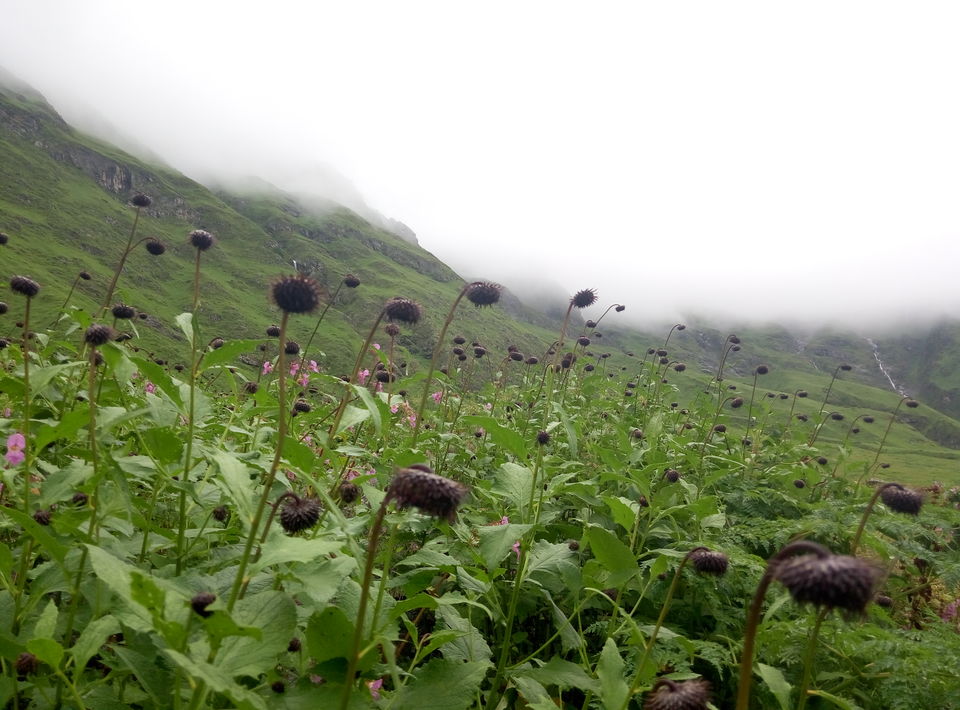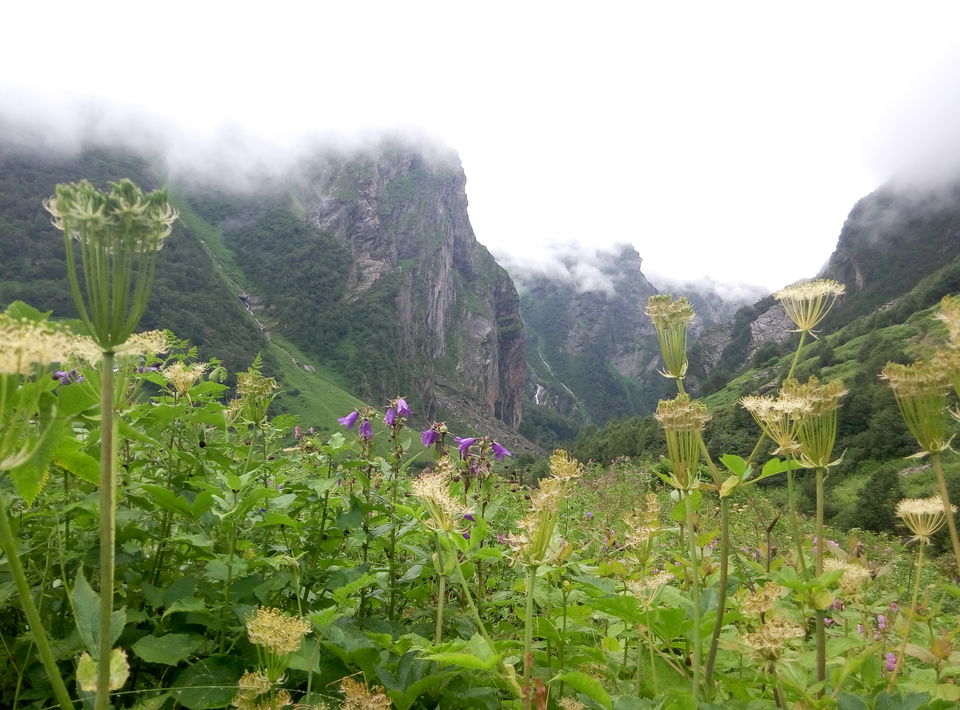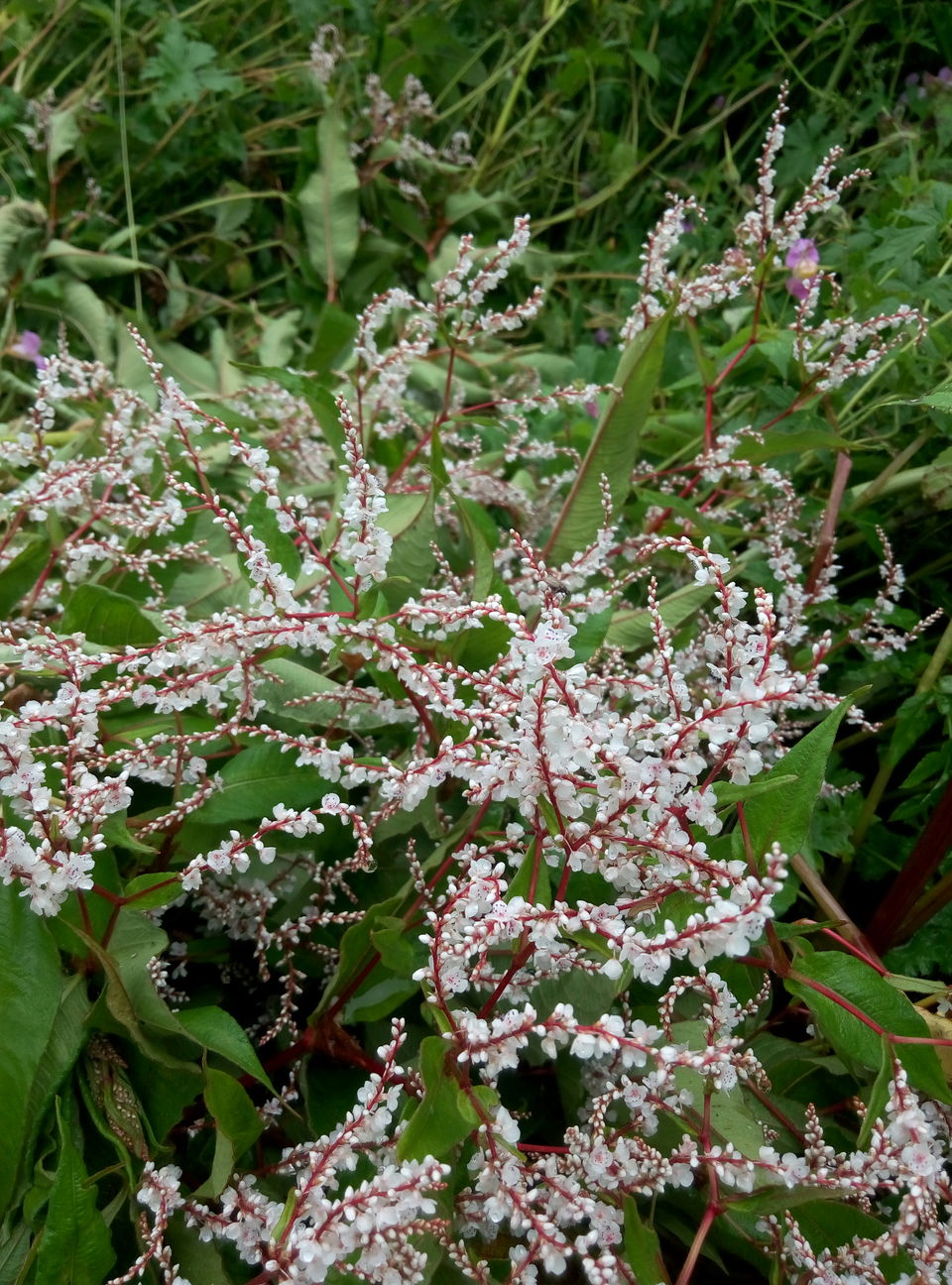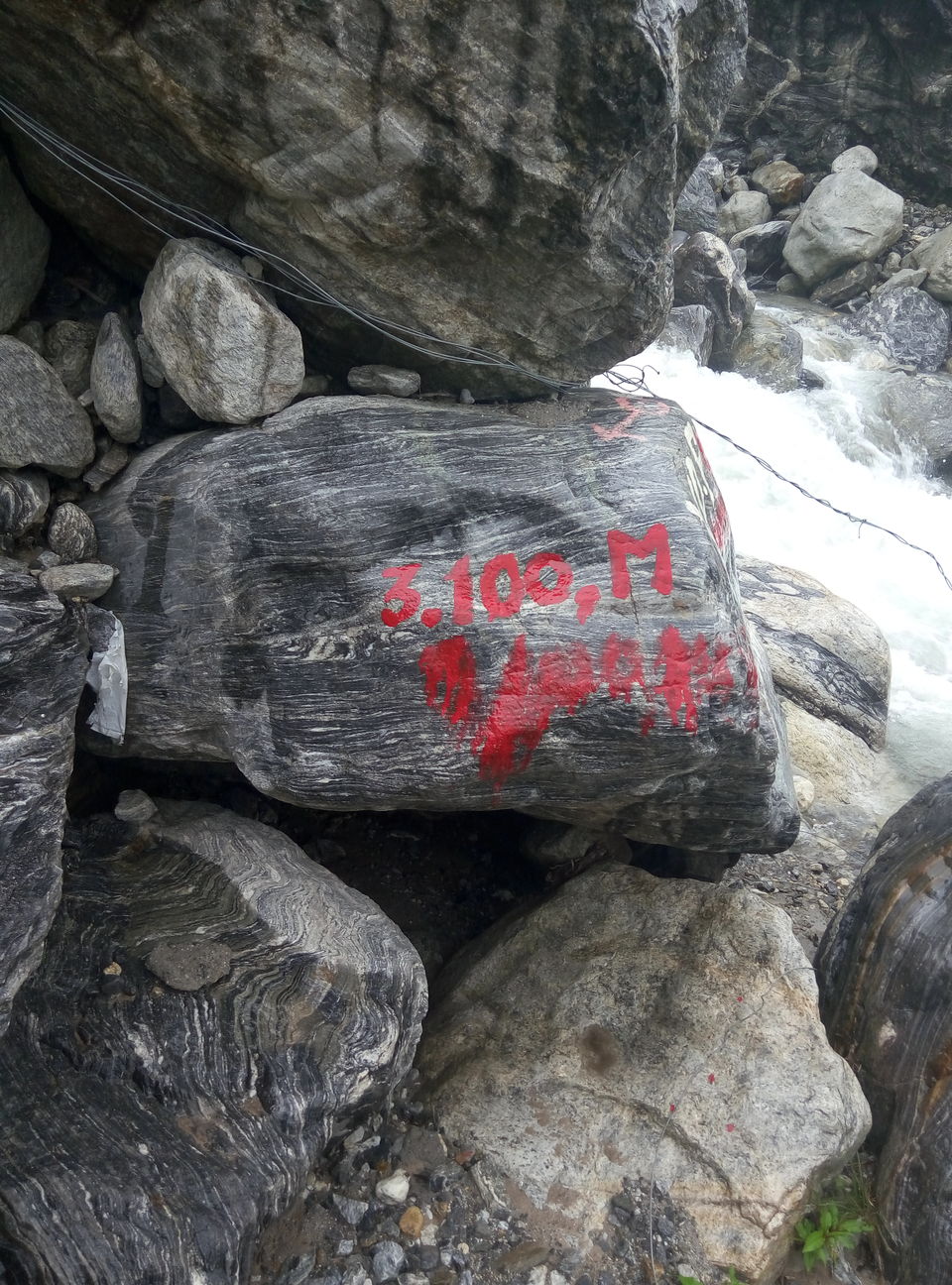 ​​There were many people who hired other people to pick them up on their back and take them to Ghangaria.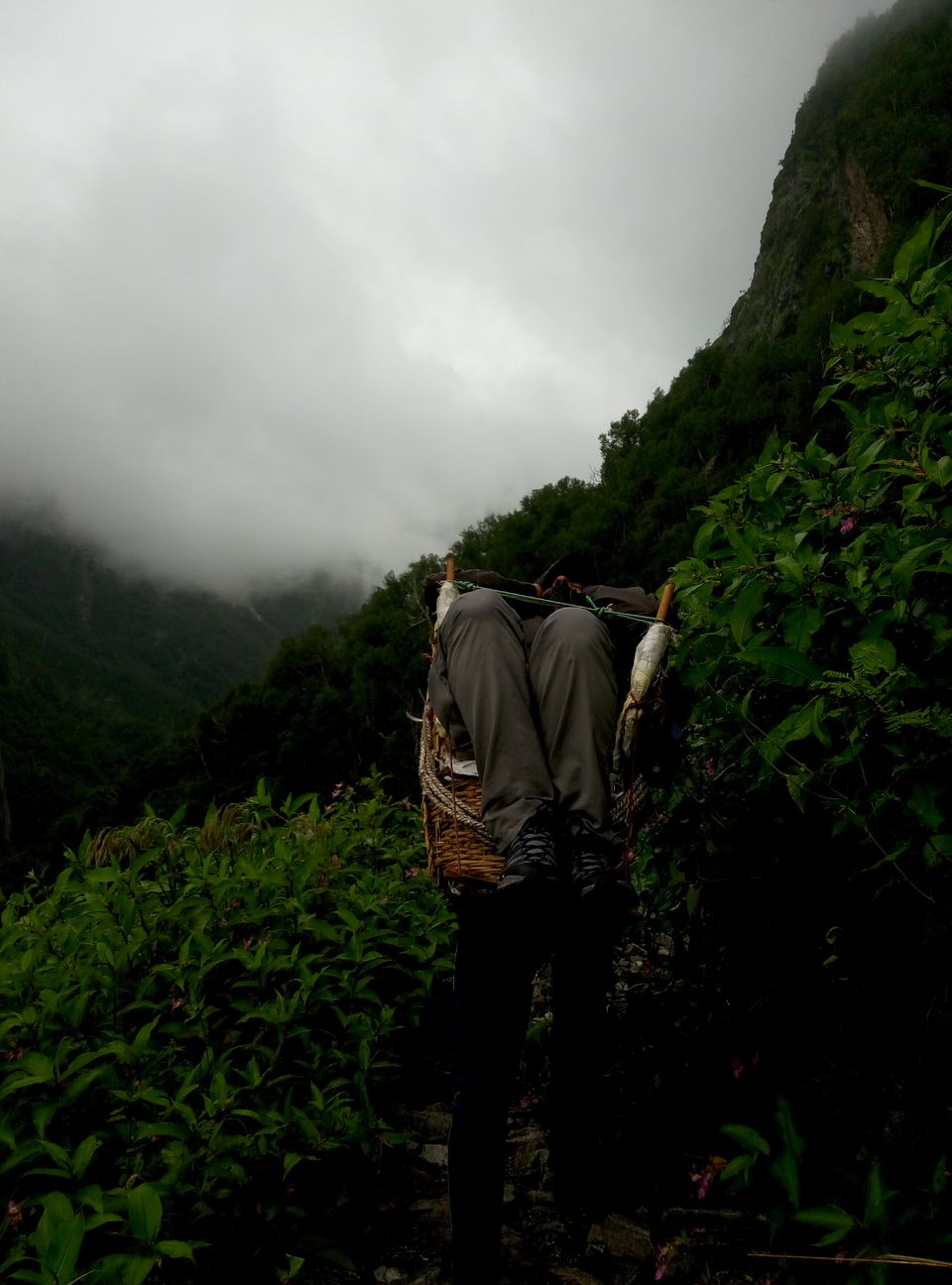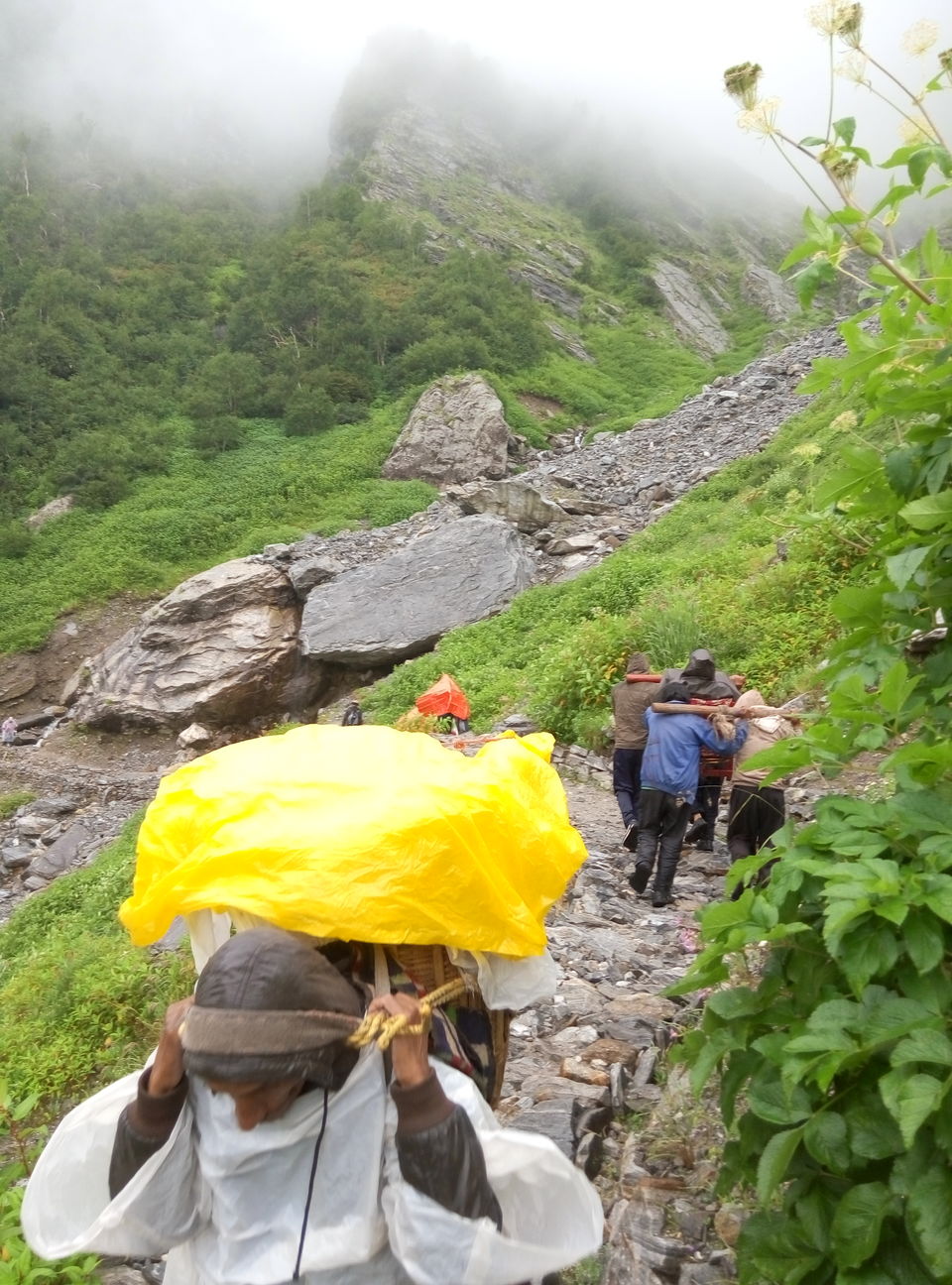 On the way back we met some people who forgot the route and we took them along. We reached back Ghangaria at 5:30 pm and were extremely hungry as we had no food since morning. I met Shazad at his place, got some snacks that I ate sitting in his salon. I took him along to my room, I got to know him better and we had dinner together. Later I called my mom to atleast stop the police investigation.
History was going to repeat itself the next day just in the same manner as was my DAY 1 of the trip, its very thought made me sleep.
DAY 4
Meeting Shazad and his family before parting was the first thing I did in the morning. Reshma also had to go back to Rishikesh the same day. I packed my bag, checked out of the hotel and hugged Ashok bhaiya for all the help he offered me apart from the comfortable stay and he gave me a raincover for the way back. Shazad walked with us leaving his shop open till the exit of Ghangaria.
With only one thing in mind to reach to the bike in Pulna, we started to walk. I didn't want to stop long anywhere in the mid neither was I getting tired or feeling breathless. We just walked and walked smiling at other people who were going Ghangaria and looked miserable.
With some water breaks I reached Pulna finally at half past 1 after a long 5 hour walk. I felt happy and awful at the same time when I looked at my bike. The ride was going to be more difficult this time with double of everything, the passengers and the luggage. Me and Reshma looked for a long rope so that we could tie our bags tightly. The locals their helped us tie the bags with a towel and a rope, the luggage took almost half of the seat. Finally we were ready to leave Pulna by 2 pm.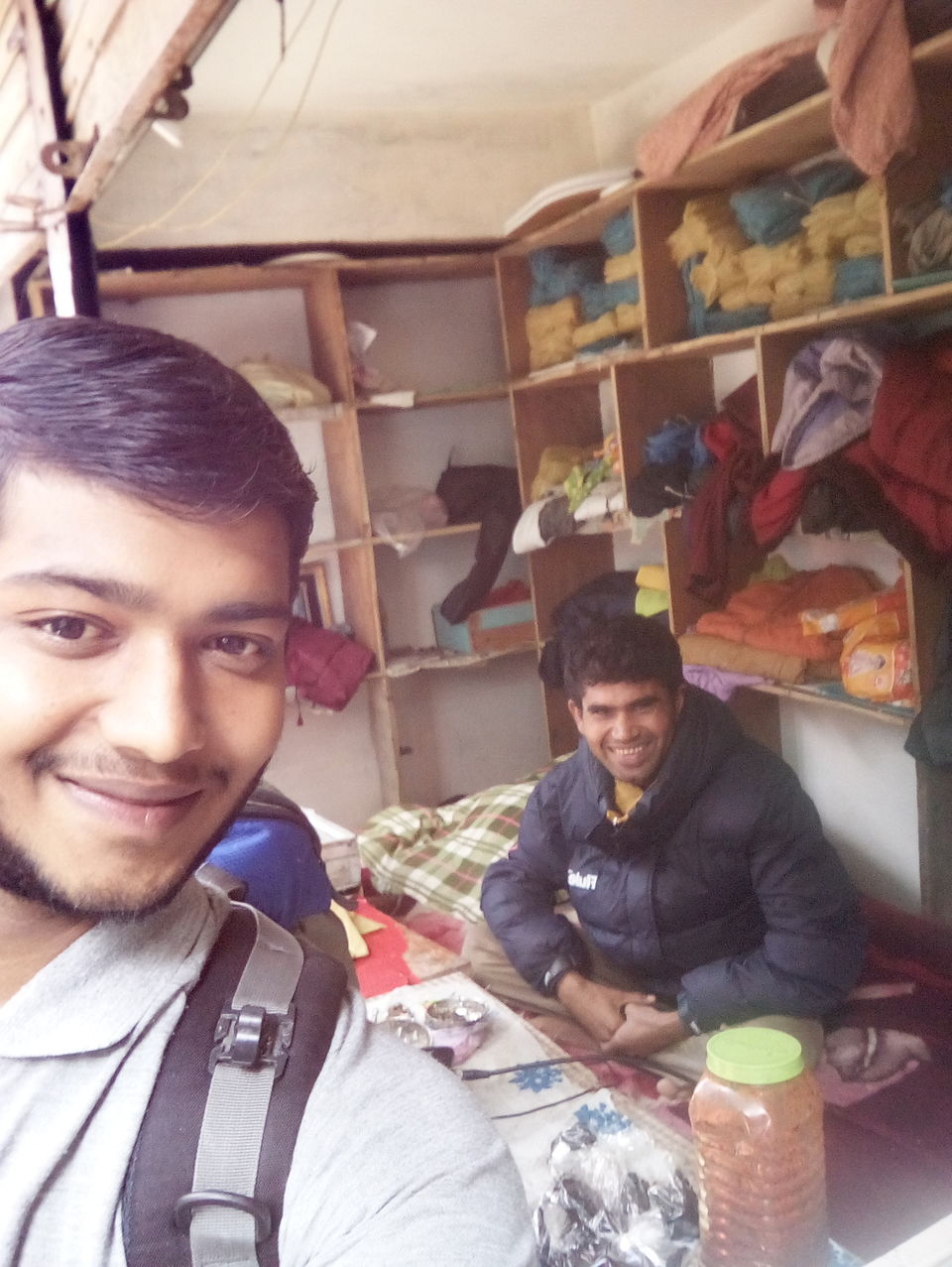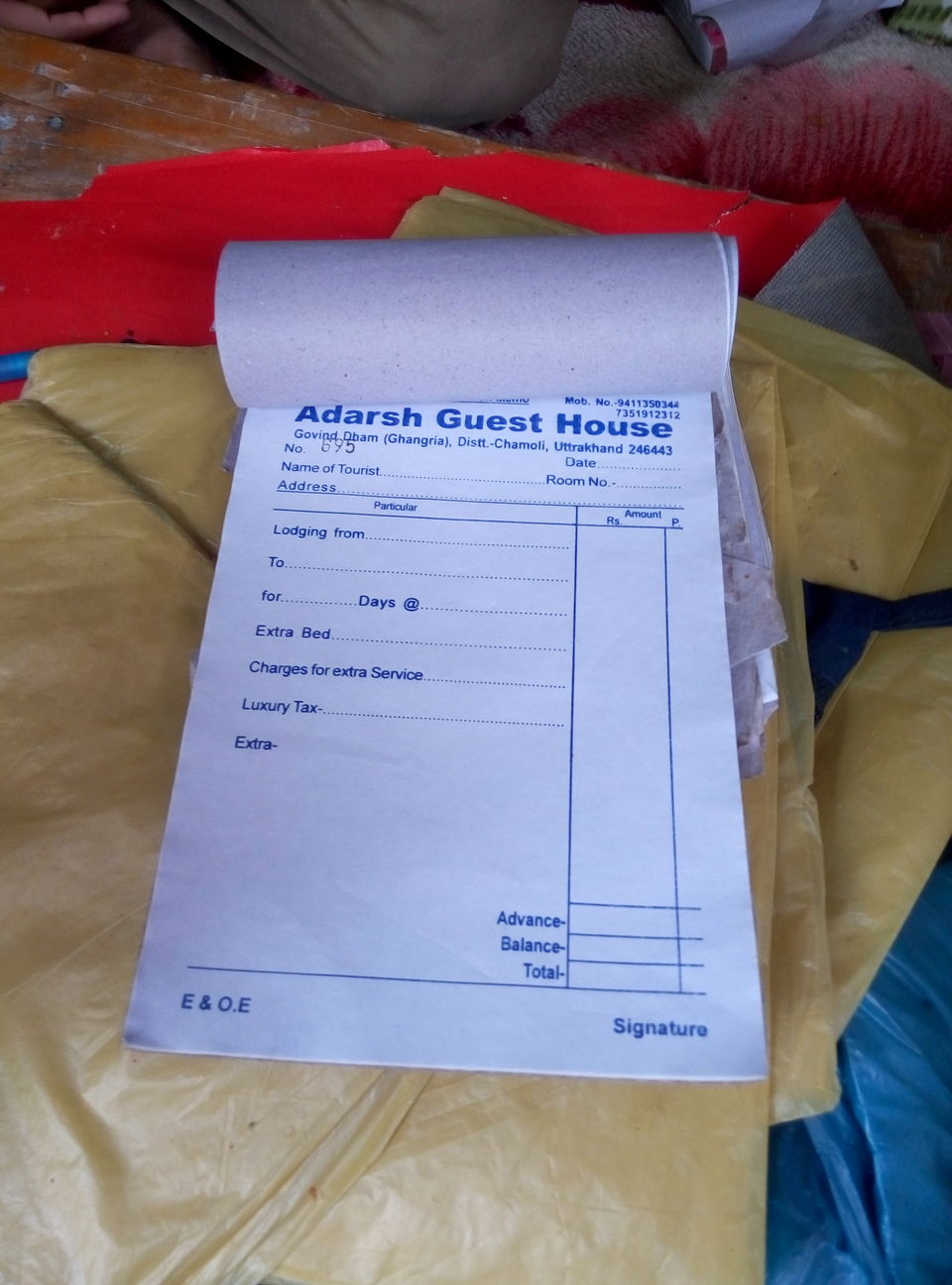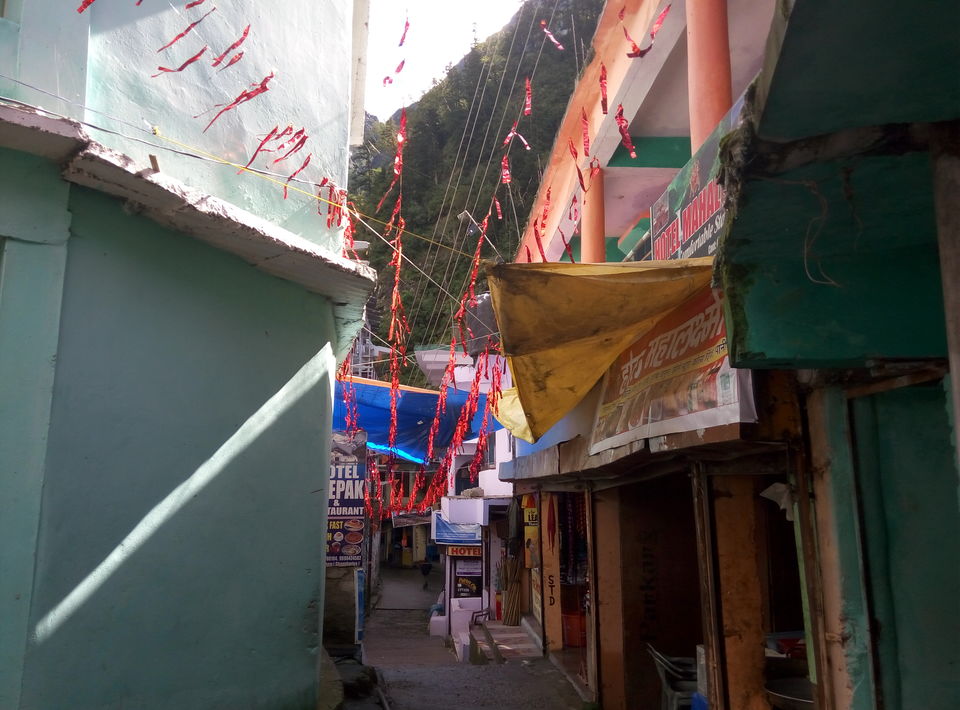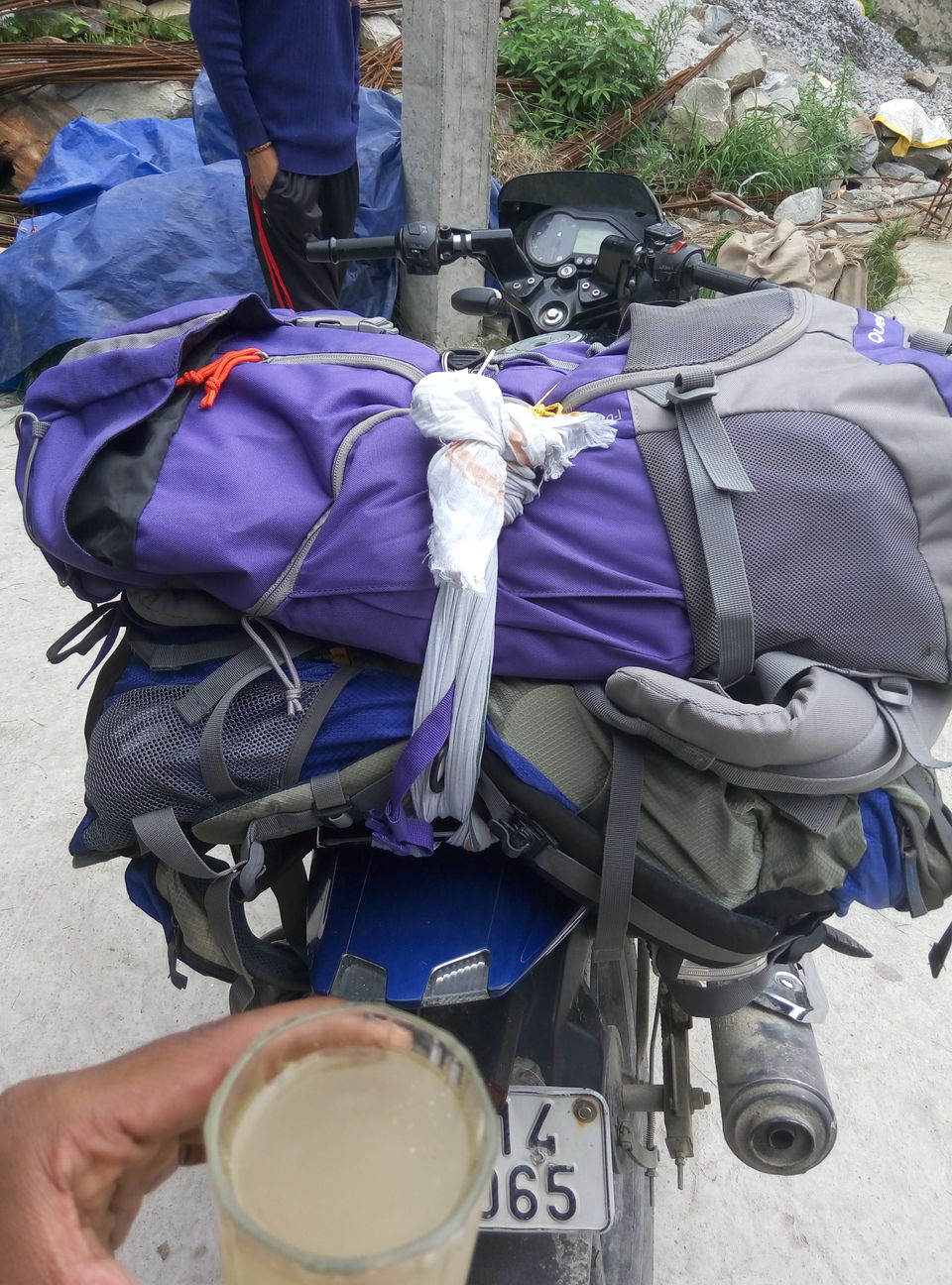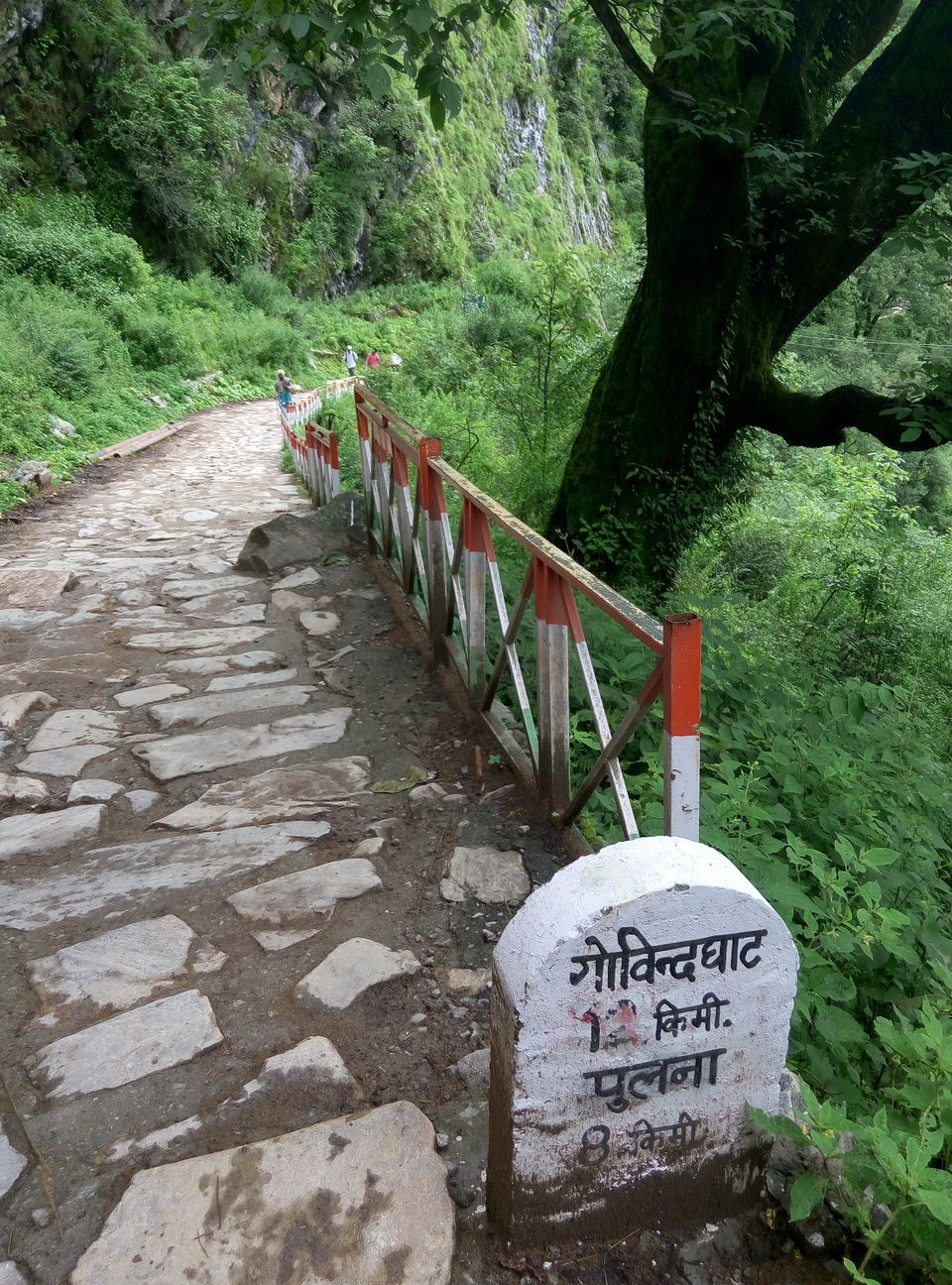 ​​With a refreshing lemonade we started the ride back to Zostel, Rishikesh. I just wanted to reach back in the least time possible to avoid driving in the hills at night.
The 270 Km long ride, that took me 10 hours on Day 1 was back again. The time that I would reach Rishikesh based on that statistics was midnight and the very thought of it was terrorising in my mind. It seemed to be the biggest challenge now. I entirely focused on the road and drove swiftly and carefully.
We made several halts, trying to keep the luggage in position that would bend on one side again and again, before we reached Pipalkoti, where we had tea and snacks as lunch and fueled our bike at a historic gas station. I got another rope and tied the luggage properly and fixed its position.
Adjusting to sit on the limited seat, making our way through jams due to landslides, passing through rocky, dusty and broken road to wet and slippery road, I drove through Srinagar where we saw the sunset. With 100 Km left, I lied at home again that I am staying in Srinagar for the night and not driving further ahead. Following the trucks, cars and other vehicles on the way, for safety and also that I had to judge less about the night invisible turns, I made my way to Zostel, Rishikesh covered fully in dust by 10 pm.
I went straight to my room, cleaned my face, consumed dinner and had the finest sleep of my life.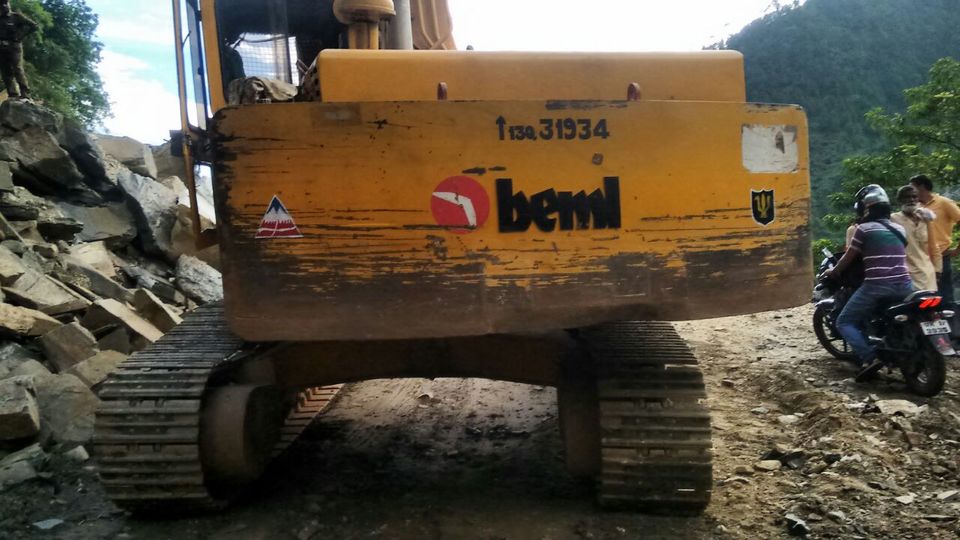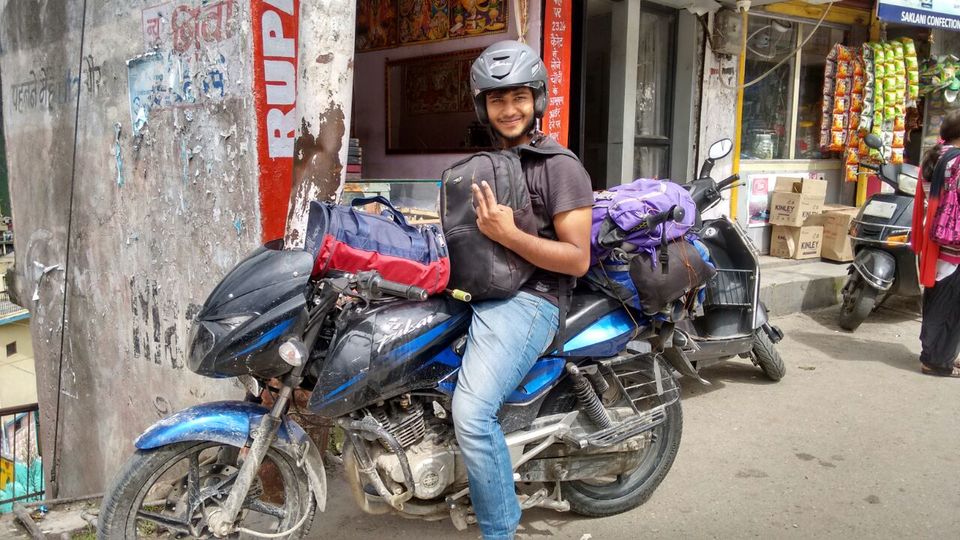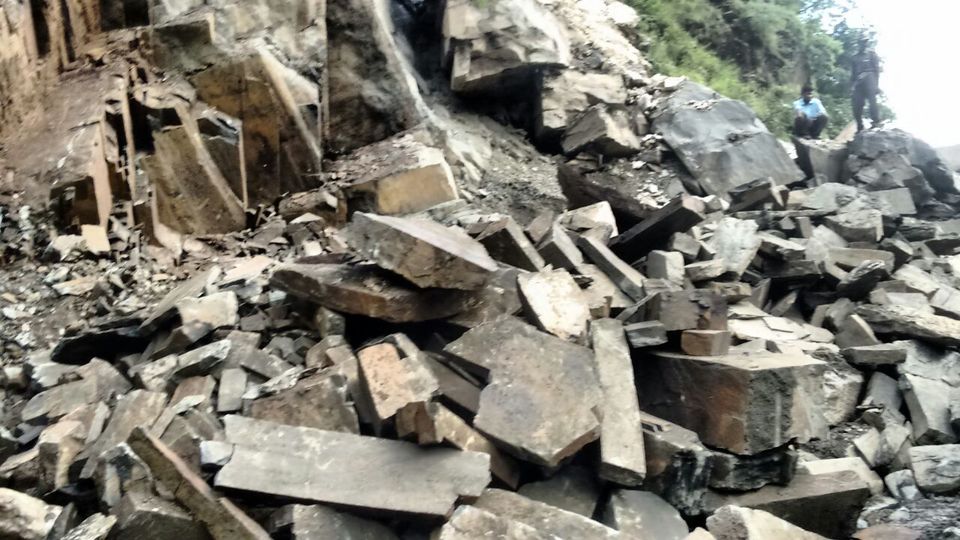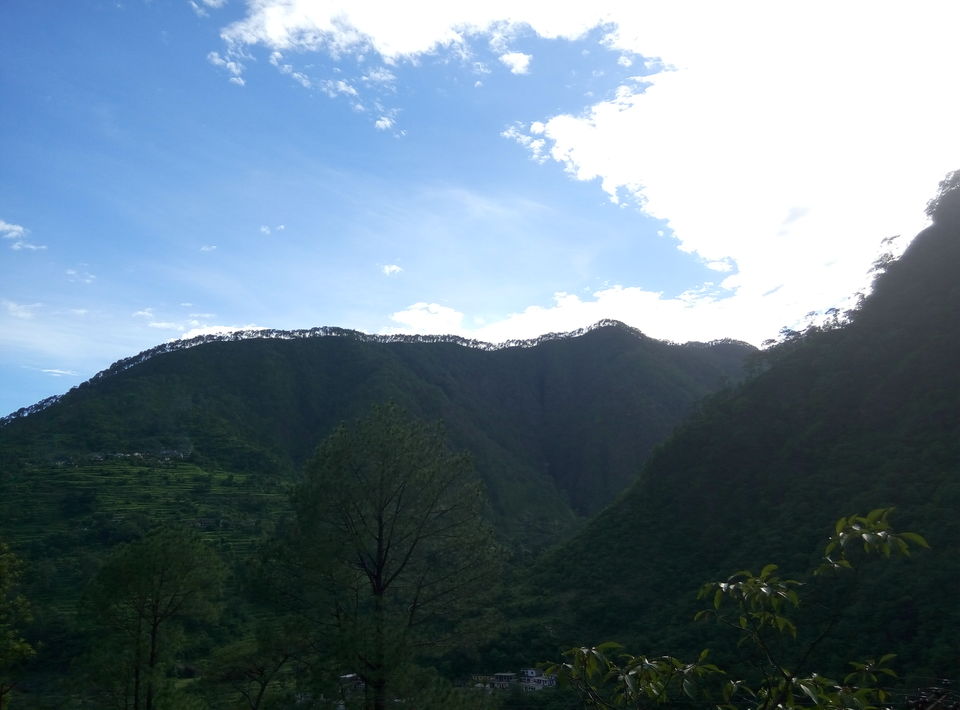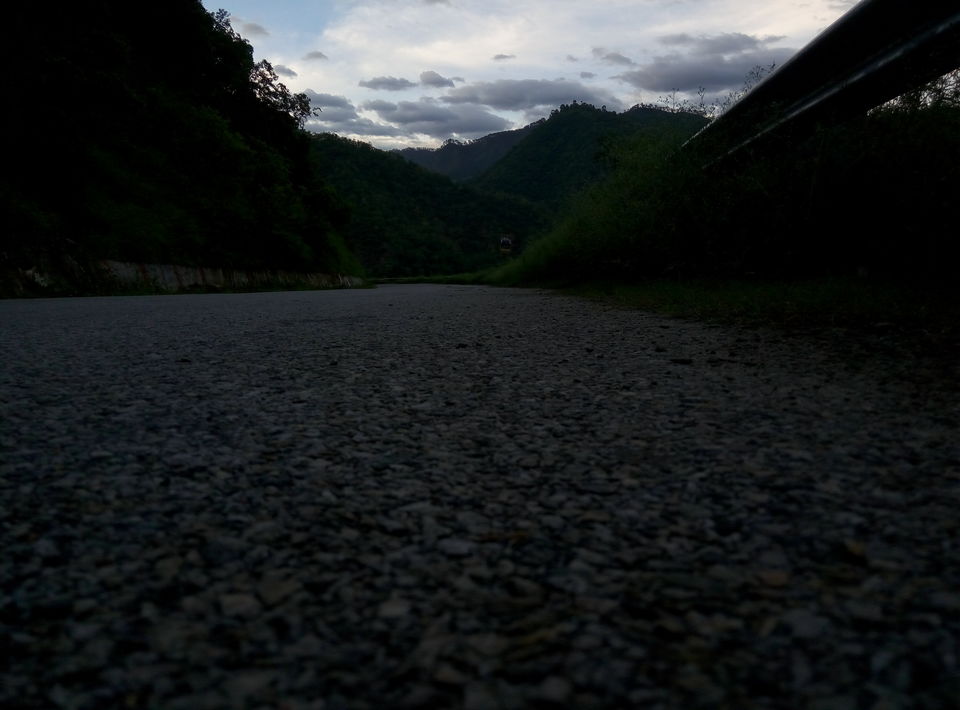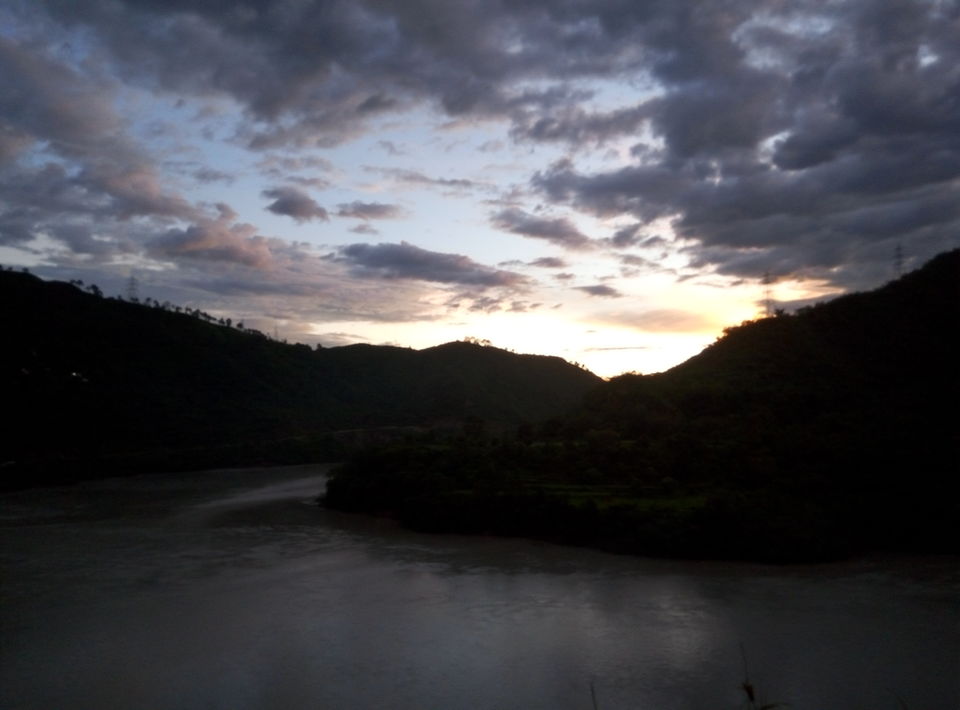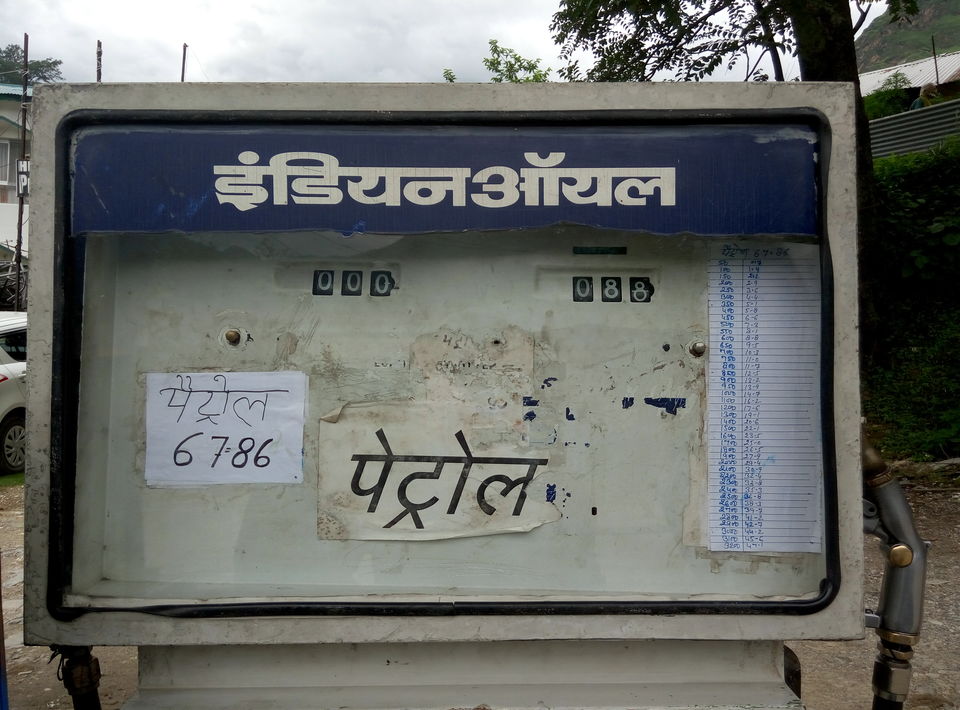 Frequent Searches Leading To This Page:-
road trip to rishikesh, weekend trek tour to rishikesh, weekend trip to rishikesh, weekend holiday to rishikesh, weekend road trip to rishikesh