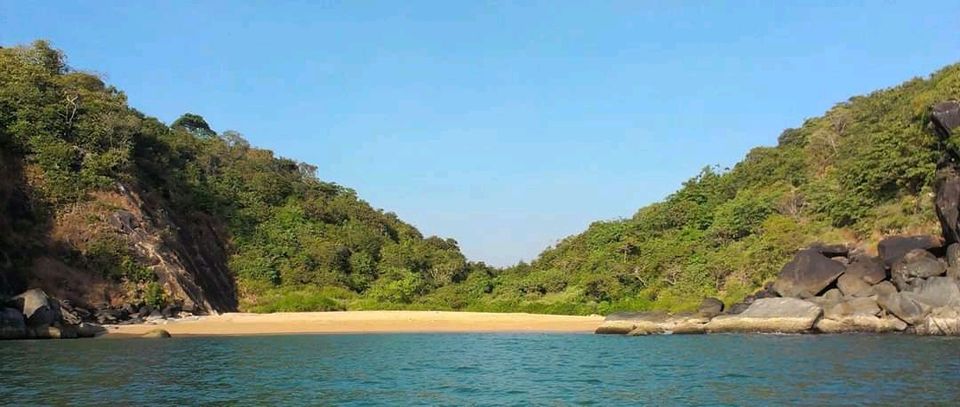 My visit to Goa has always been full of fun and adventure activities. However for this year, I decided to indulge myself in the calmness of this place!
We landed on Dabolim Airport, Goa on 27th Feb and headed towards Agonda which is approximately 65 km from the airport. As our flight was supposed to arrive late at night in Goa ,we requested our hotel to provide us cab from their end. The journey itself was such a beauty! Being a delhite , the drop in the mercury at Goa was giving me a soothing feeling itself. To add up to this pleasant experience, the 60 km ride on a highway with hardly any vehicle under moonlight was a bliss to me. Seeing coconut trees piling on the side of roads finally made me realize ... Yippeee - I am finally in Goa!!
In excitement , we almost forgot to eat and realized that most of the restaurants were closed by the time we reached near agonda. Unlike North Goa, south Goa is a peaceful destination and most of the restaurants are closed after 11 pm. We were then offered by the driver to have the dinner at his home! We visited Goa during holi and in Goa villagers celebrate holi by inviting the adjacent village at dinner . Today it was our driver village turn to host people from adjacent village for dinner. A unique way to celebrate festivals. After hearing so, we could not resist ourselves from turning down the invitation! We reached his home at around 12:30 a.m. and had authentic goan food with fish. I was amused to see that a person who himself stays in a mud house has so much to offer people when in need. It is rightly said " the poor people are often the most generous" :) Goa has always been close to my heart and this incident made that place even more special.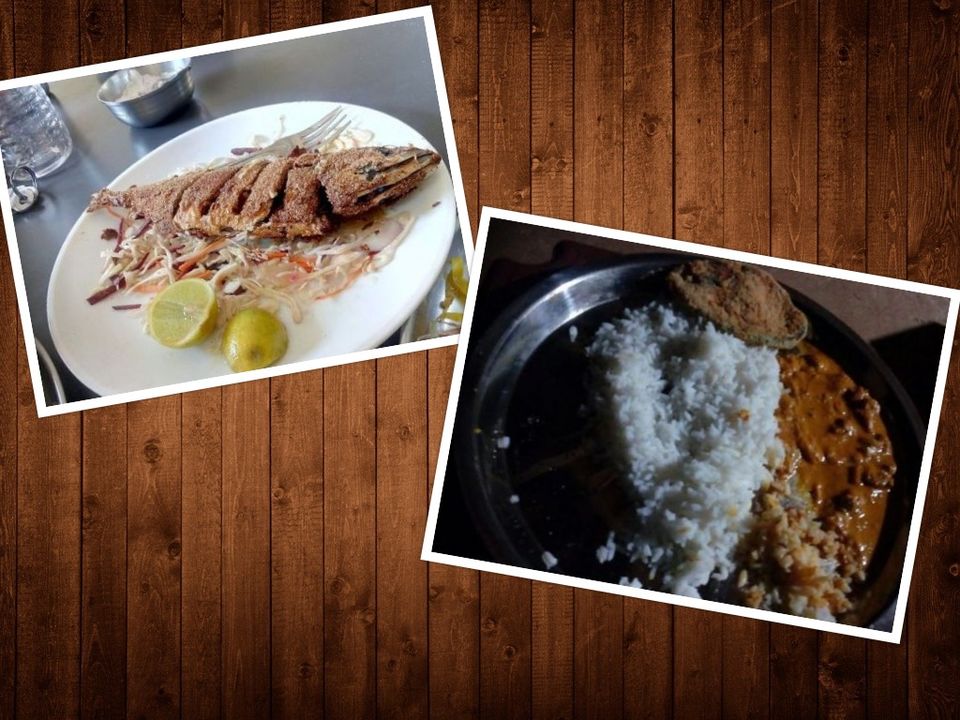 Finally, he dropped us at "Abba's Gloryland" and handed us the key for our cottage. We had a sound sleep after that and woke up to a mesmerizing view.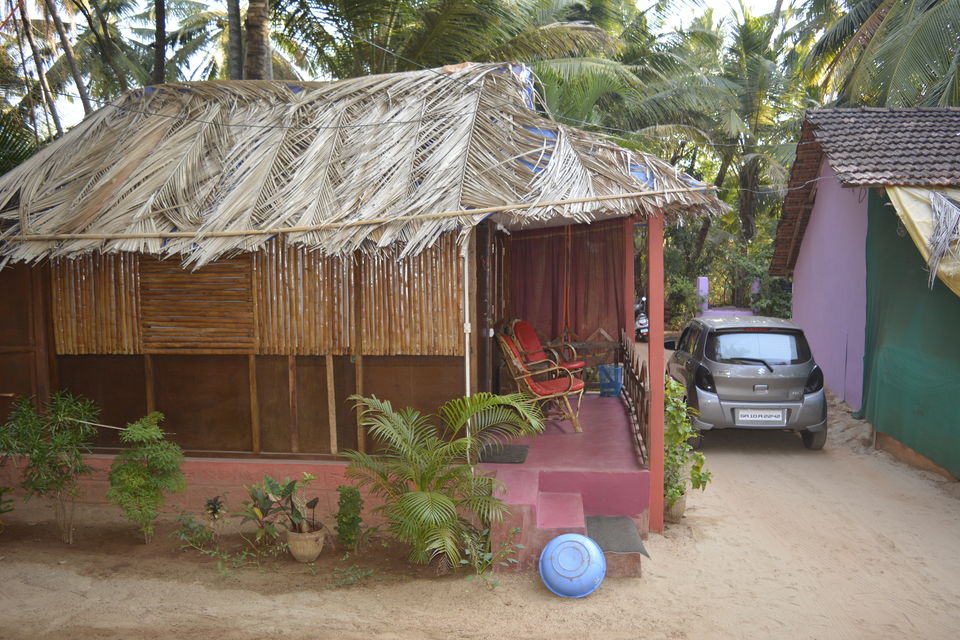 Abbas Gloryland is located adjacent to Agonda sea beach and hosts very beautiful cottages. We woke up early and went on the beach to enjoy the cool breeze of the ocean . We sat for almost two hours near the beach and indulged ourselves into the beauty of nature from this end of Goa. We were amazed to see that the water here was clean blue and there were hardly any tourists on this beach.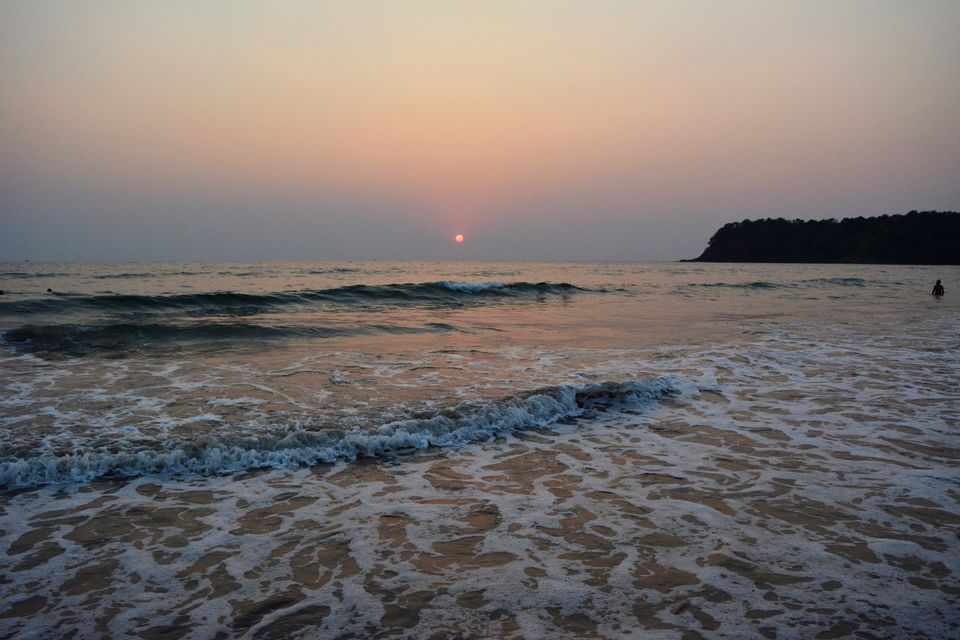 After enjoying we came back to our cottage and did our breakfast. Unfortunately the restaurant here was under renovation and so we asked if there was any good restaurant nearby. The host , Mr. Arnaldo suggested us to go to Fatima Restaurant to have our breakfast. It was some 1.5 km from the Abbas Gloryland and we had our breakfast there. There are variety of food options available here and the food served tastes awesome.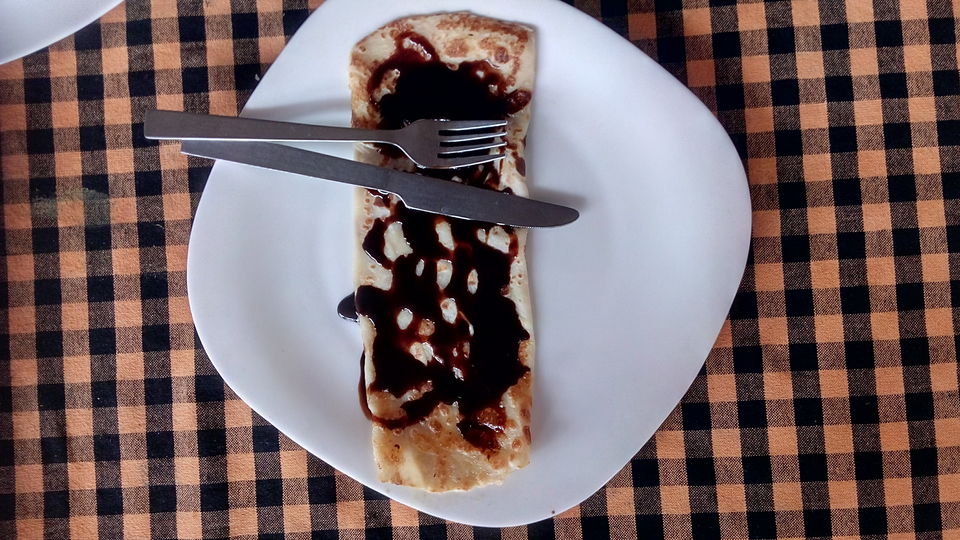 We hired a boat for Rs 1600 for dolphin sightseeing and for a visit to butterfly beach. We headed towards butterfly beach and saw many dolphins in between. It took 30-40 minutes to reach butterfly Island and this place is beyond words. The water here is so transparent that you can visualize the stone below the water near the shore. Unlike other sand beaches, the shore of this beach majorly consist of stones and broken shells which are diverse in color, making it a picturesque beach. The beach is so named because the mountain curve behind the beach , full of vegetation resembles a butterfly. We collected lots of shells and stones from here and carried them back to hotel. We literally got some 2-3 kgs of shells and stone with us that became quite heavy for us. The Aunt at Abbas Gloryland was generous to dry it for us which removed residual sand making them little lighter.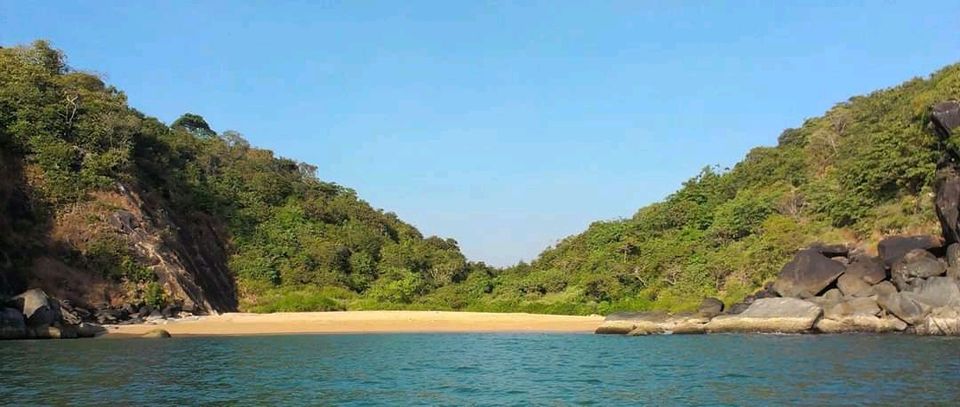 Spending an evening at this place is even more enjoyable and interesting . This place turns into a mini market in evening to attract foreign tourists. We while strolling around , accidentally bumped into a bar which had swings beside their serving area. When we entered the place, we realized it was "Fusion food drinks and fun" hotel which also hosts live music performances. The stroke on the string of guitar and the blend of pitch and rhythm made us feel high even without drinking. There were multiple artists performing here and some even had their own songs. It was an amazing experience for us to spend our evening at such a place which withholds a perfect balance of wildness and peace in it.
The word Goa echoes of parties mostly, but then one must unequivocally not dismiss this touch of Goa which fortunately remains untouched by stereotypes. Agonda's memories are etched so pleasantly now that they drag me to this part of Goa even more and more!