Goa famous for its party beaches has lots of destination which help you discover peace and tranquility . I have listed some handful of such beach which are away from crowd and noise:
1) Cola beach, Canacona - Also called khola beach is one of my personal favourite beach at Goa. It is 4 km from agonda beach and you can rent a vehicle to reach the destination. This is one of the best kept secret destination of Goa. It is remote beach with no access to public transport and so you have to carry your own vehicle there. 2 km before the beach , starts a rough patch of muddy road which needs well trained drivers to reach the point. You can even walk to the place. The water here is clean blue with rocks in between and you can hardly find tourist on this beach.
Where to stay - Blue Lagoon Resort
Cost of stay - beach facing cottages cost you approx Rs 1600 per night
2) Agonda beach - Awarded as the best traveller choice beach in asia for the year of 2018, agonda is a perfect destination which blends both tranquil atmosphere and live music performances. Like cola beach , this beach also hosts mostly foreign tourists. There are many beach facing cottages which gives you a feeling of private beach of your own.
Where to stay - Abbas Gloryland Land, Fusion Food, Drink nd Fun, The bay Agonda, Om Sai Beach huts .
Cost for stay - It will cost you from Rs 1000-1500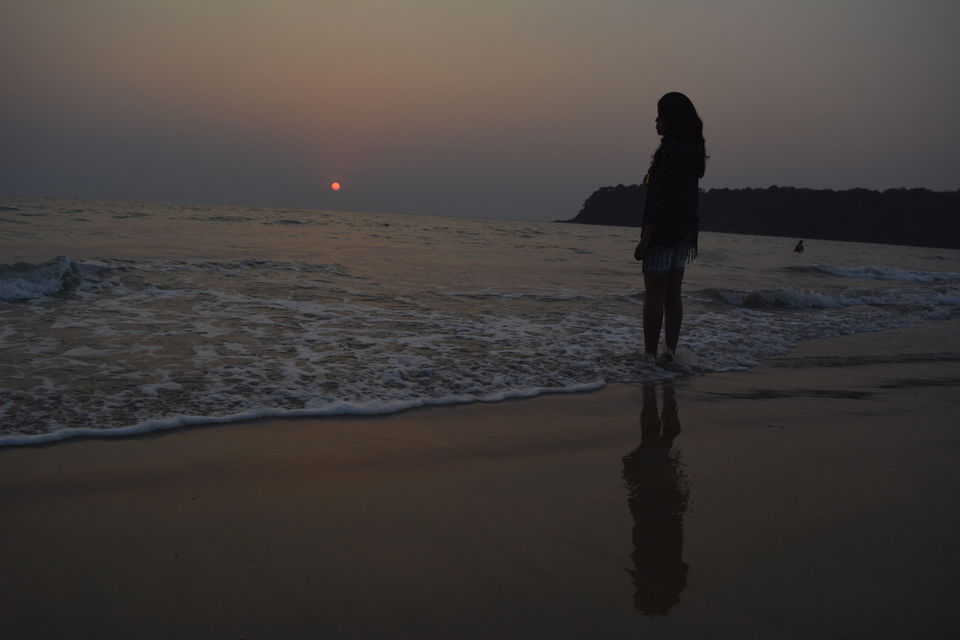 3) Raj baga beach - Rajbagha beach is one of the most secluded beach of South Goa and have only couple of tourists here. This place is perfect for sunbathing and meditation. This is present just infront of The Lalit Golf and Spa Resort , Goa .
Where to stay : The Lalit golf and spa resort would be a best option to enjoy the serenity of this place. Beach front dinner and adventure activities can also be enjoyed.
Cost for stay- Rs 7000- 10000
4) Morjim beach - Morjim , famously known as Goa's " Little Russian " is a North Goa town towards Maharashtra border. The costal area of this town has many beach h shacks which provide you drinks and foods. Witness the sun setting down the calm waves at this place with your favourite drink. Another interesting thing you can do is to go during breeding season and witness olive turtles on the beach.
Where to stay - Jasmine Beach Hut Resort , Morjim Guesthouse, Morjim Queen Beach Resort.
Cost for stay - Rs 1000-2000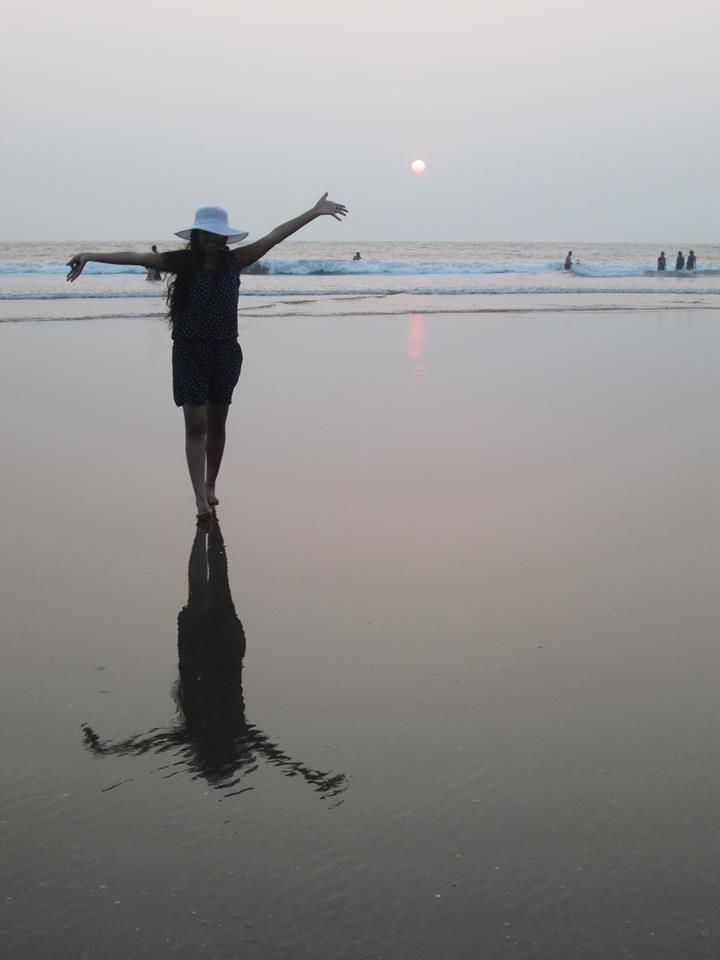 5) Chapora beach - This photogenic beach is located in North Goa District, Arpora. This is one of the less crowded beach of North goa holding Chapora fort on its shore. Enjoy the sunrise from this place, you will definitely feel blissful.
Where to stay : Urja Resorts, oyo rooms , W goa, La gulls court, shantie shakti.
Cost for stay : Rs 1000-Rs 3000
6) Butterfly beach - There is no paved path to reach this beach and so this secluded spot has to be reached by passing through a thick forest. You have to trek for an hour to reach this place or alternatively you can take a boat ride from palolem or agonda beach to this place.
Where to stay - stay either at Agonda or Palolem beach. Other options are resorts like Tina Beach Resort or Credo Beach Resort from where the trekking starts. You can also carry your tents and camp overnight here!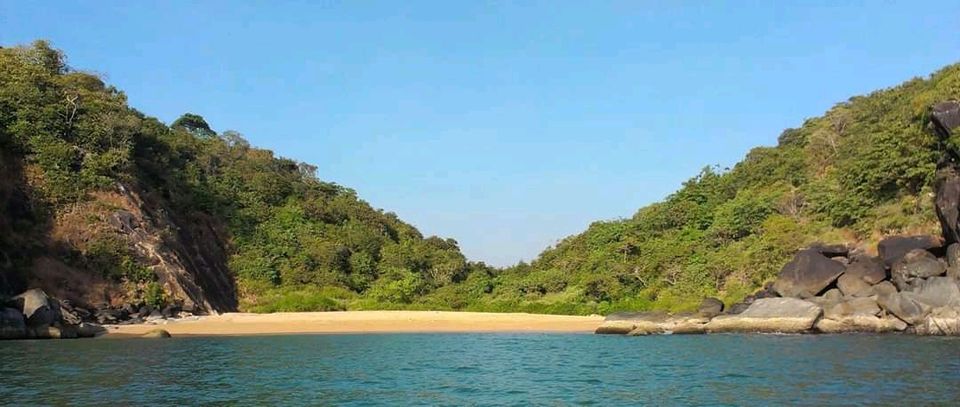 7) Arambol beach - Known for its hippie culture, this place is famous among foreign tourists for trance parties. Arambol beach stretches for 16 km and is mix of sand and rocks. A part of this beach can be only reached on foot. This place is perfect for candlelight dinners and romantic evening. There is also a flee market here from where you can get some souvenirs.
Where to stay : Famaha beach resort, 21 cocnuts inn, Love temple guesthouse, Arambolicious , Jamaica cafe and beach huts.
Cost for stay : Rs 1000-Rs 5000
PS: Picture credits - alliehensel
8) Coco beach : Present in the Nerul district of Goa, this beach is present at the mouth of Mandovi river making a estuary. Crowd on this beach consists mostly of locals and few tourists. One can enjoy water sports and can also take a ride to Aguada fort via boat.
Where to stay : Lui Beach Resort, Aldeia Senta Rita , Sol De Goa and many Oyo Rooms options are available.
Cost for stay : Rs 2000-3000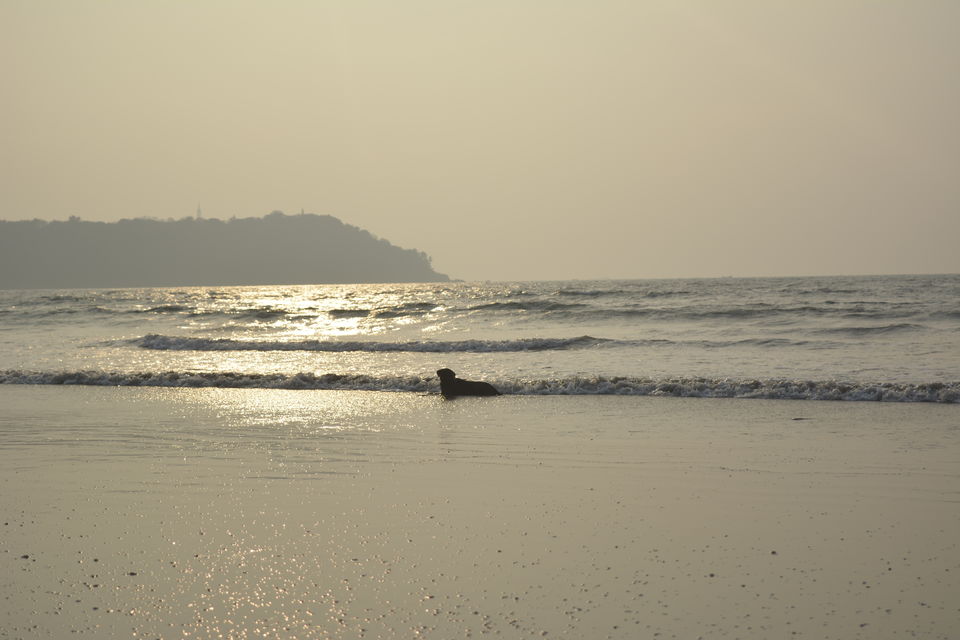 9) Bambolim beach - About 7kms from Panji , this beach is deserted and mostly witness some folks from Goa University. The beach is mostly rocky accompanied with little sand in between. Bambolim beach is famous for its plan tress creating a picturesque sunset. The restaurant here are really good and gives you the flavour of authentic goan dish.
Where to stay - Bambolim Beach Resort, Grand Hyatt
Cost for the stay - Rs 10000-15000
10) Tiger beach - Also called Kakolem beach, this place hardly see any tourist and is an emerging destination for tourism .There is only one shack for food & drinks . Some home stays are also available . You need to trek to reach here from Cola and it is adventurous with broken roads and steep slops with lots of palm trees and vegetation on the way to beach.
Where to stay : Palm Discoveries beach huts.
Cost for stay : Rs 10000-15000