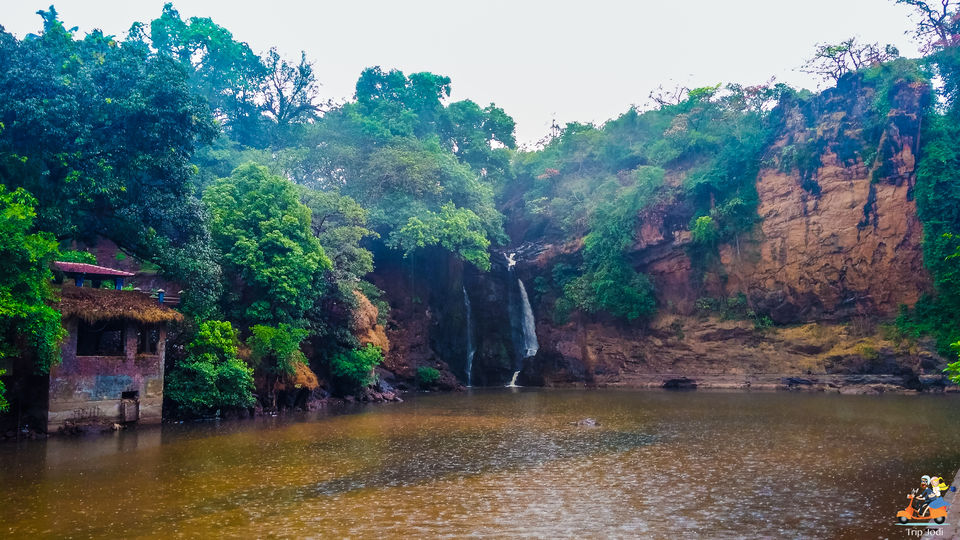 Planning for goa?? - Do not miss the Haravalem Waterfalls / Arvalem Waterfalls.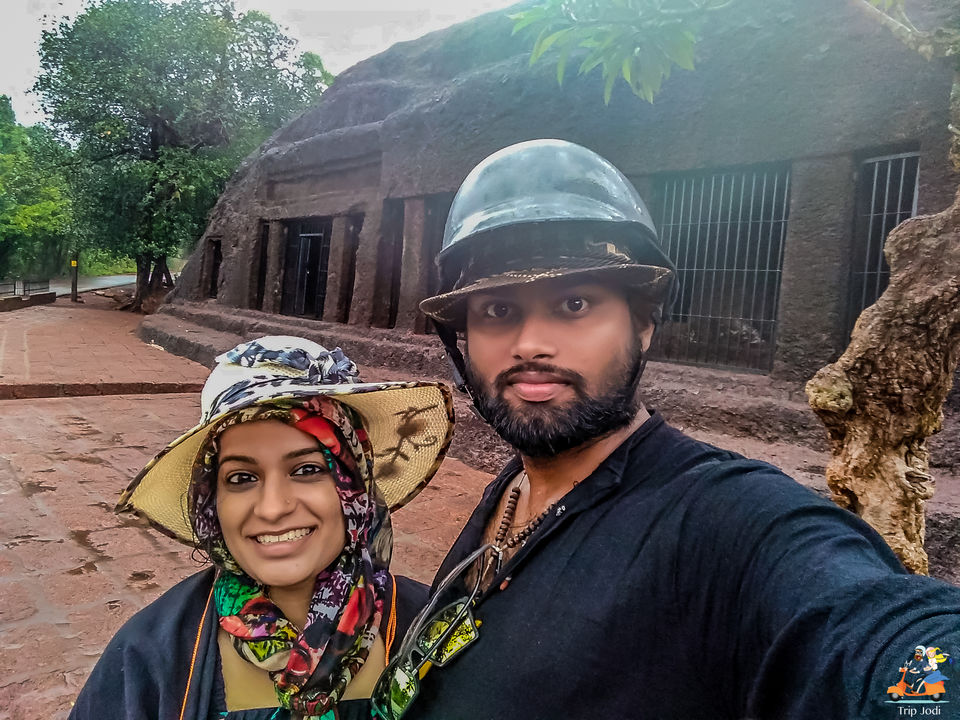 Thinking about waterfalls in Goa - the image that comes first into ind is that of , the famous "Dudhsagar Waterfalls" in South Goa. There is another beautifull but less famous water falls - The Mhadei Wild Life Sanctuary, lying in Bicholim taluka, North Goa.
Last summer vacation we, The TripJodi's were celebrating our love in Goa for more than a week. Like most of the tourists visiting Goa, we too hired a scooter for ₹ 350 per day. In the first few days we almost covered the beaches, forts, flea market and many more near to us..And it was time for us to look farther.
Visiting Goa in summer is not that good idea, we were tired of the hot and sunny weather and our eyes were craving for greenery. We checked google map to locate anything green nearby- and the nearest green are we could find was - The Mhadei Wild Life Sanctuary. We planned to visit there next morning.
Early morning we started off and fortunately weather was cloudy and after a while it started to drizzle. It was fun to ride on Goa Roads in rain.. When the intensity of rain increased, it was hard for us to move forward therefore we paused near to a tea stall in a junction.
" Having hot sip of tea and enjoying rain in Goa, that too in Summer season was fantastic'
Finishing our tea we inquired to the tea stall owner about near by attractions, his suggestions were beaches and other common Goan destinations and Mhadei wildlife sanctuary etc and out of that the nearest one and the one lying in the route of Mhadei Wild Life Sanctuary was Haravalem Waterfalls. When rain stopped we began our journey.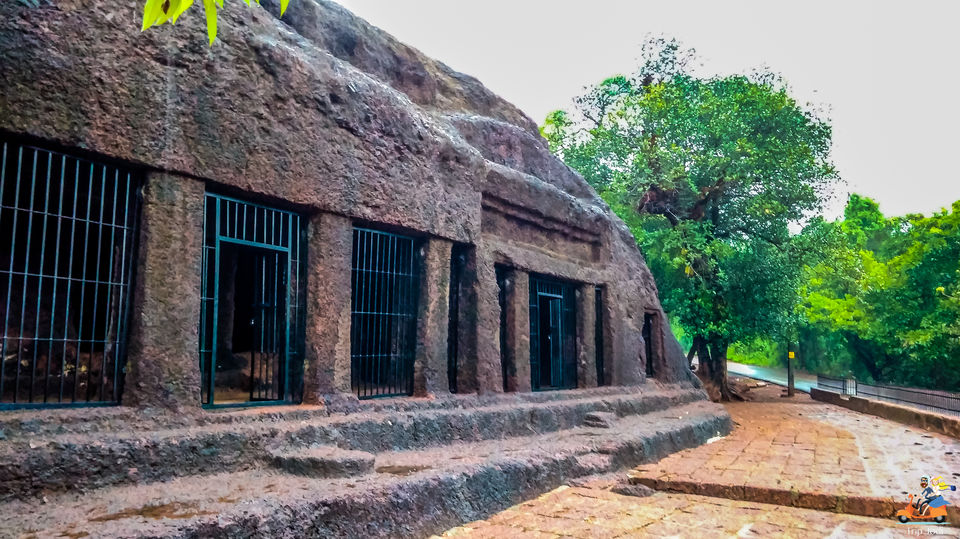 Moving ahead, the road was ending at a gate which was opened and that's the entry to Waterfalls. There is no entery ticket charges to visit the waterfall. Inside the gate is one of the famous temple in Goa, the Shiva/Rudrswar temple.
On one side of the temple stairs are constructed leading to water falls. We could hear the splashing noise of water, while climbing stairs. In the first turning of the stair, the water falls was visible -- It was a nice view, we took few snaps there. As it had rained that day, we were lucky to find water, else we wouldn't have seen this beauty.
We plan to visit there in a monsoon.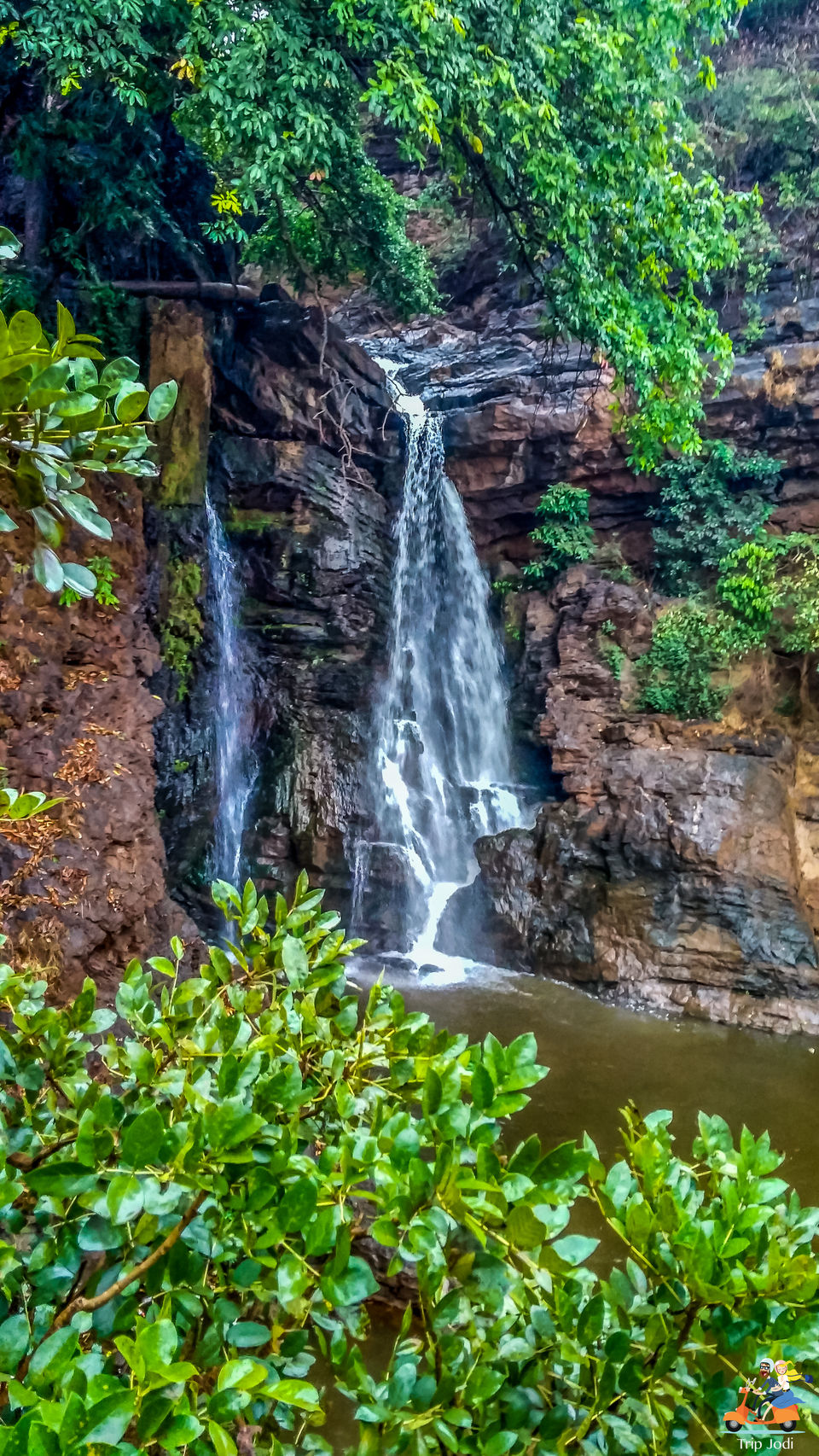 Before reaching the Haravalem waterfalls we came across the Pandava caves- These are ancient caves,and the stone inscription detailed that " these are ancient rock caves built in 6th-7th century B.C, and during the exile period the Pandavas took refuge in these caves and tats how its named as - Pandava Caves .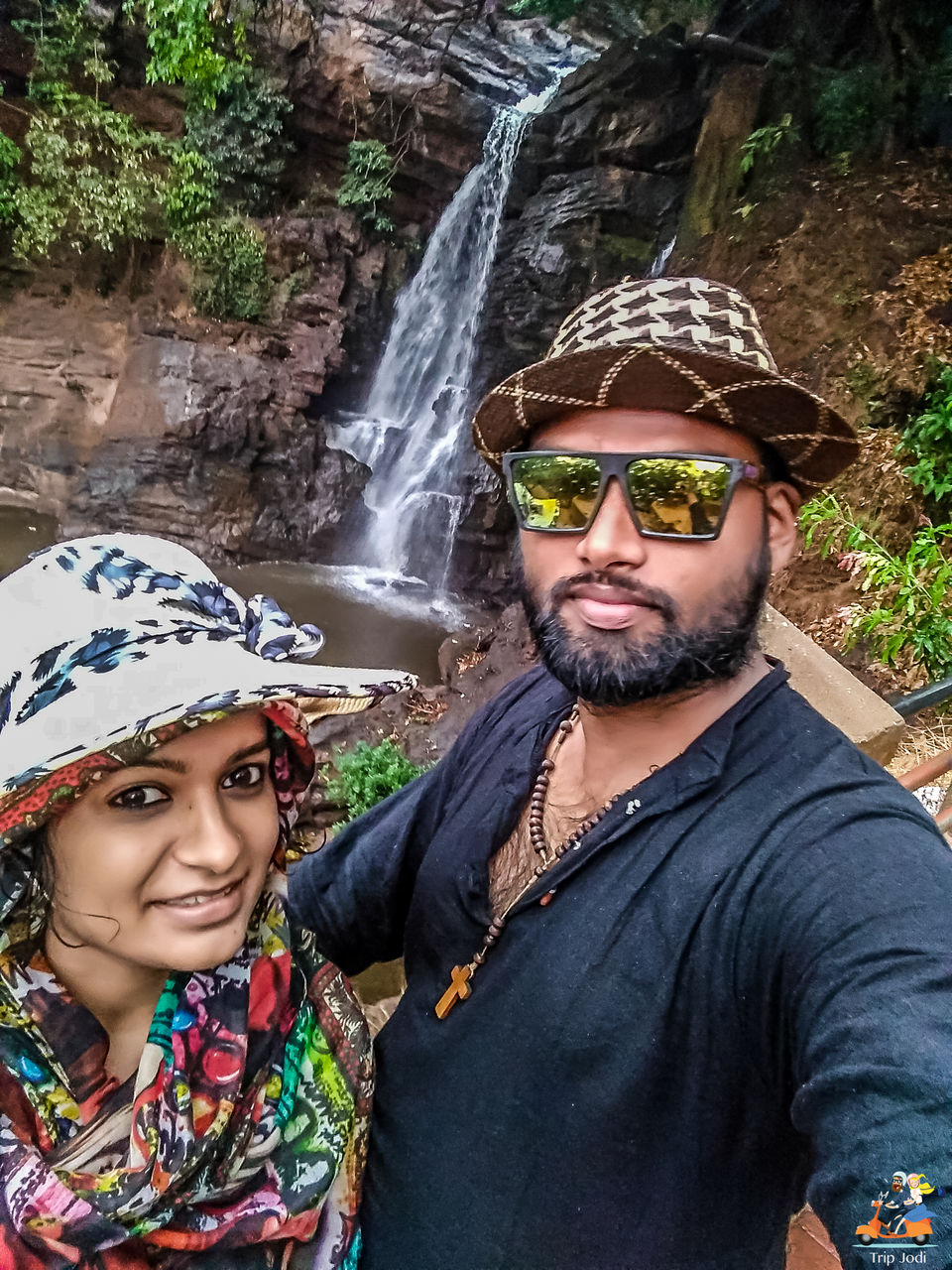 Note:
- Best time to visit is during monsoon, at this time we can get the view of the falls in its full glory.
-Its good spot to visit with family/friends. A good picnic spot.
-Near to temple stalls are available, selling tea coffe snaks and tiff-in items.
Please dont miss our journey from Haravalem Waterfalls to Mhadei Wild Life Sanctuary - its a must read ????
Frequent Searches Leading To This Page:-

Best Tour Packages for Goa, Goa Tour Package for Couple, Best Travel Packages for Goa, Best Goa Trip Packages, Goa Holiday Tour Packages, Top Goa Packages for Family, Goa Honeymoon Packages from Delhi