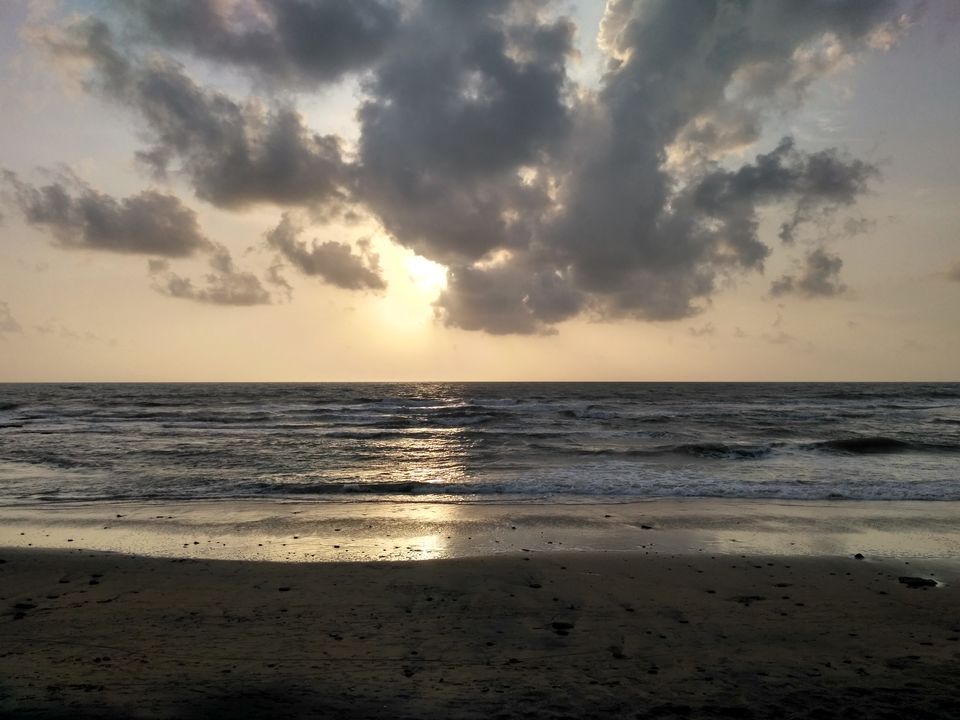 Hello,
My wife and I did an unplanned trip to Goa for 5 days (including 2 days travel). This was our first trip to Goa. We decided to cover North Goa places in this trip.
Since it was off-season, we got a Guest House for just Rs. 500 per night in Anjuna (thru Goibibo). It was a suite room with TV, AC, Fridge, Balcony. A compact room and located near the beaches.
Day 1: Thane - Anjuna
We start our roadtrips always very early in the morning in order to avoid traffic. It is also very peaceful to drive. We started from our home at 3:30 AM. Our first stop was ahead of Satara for tea.
We took the Belgaum-Chorla Ghat route since the roads were really good and quite scenic too. This is one of the longer routes in comparison to Amboli Ghat. We avoided the Amboli Ghat since the roads were terrible with lot of potholes.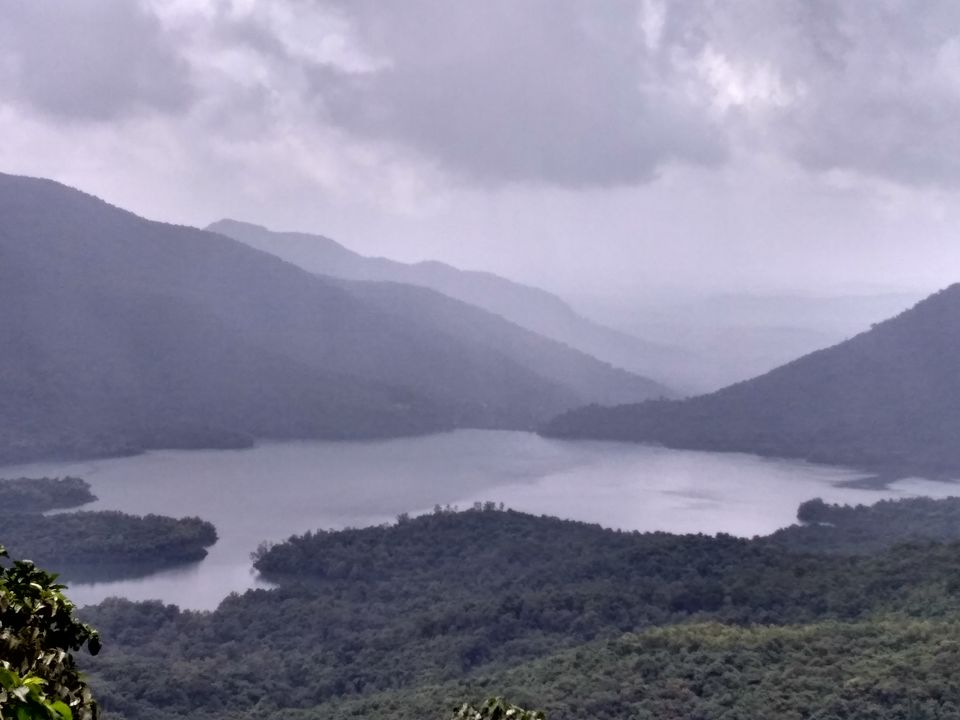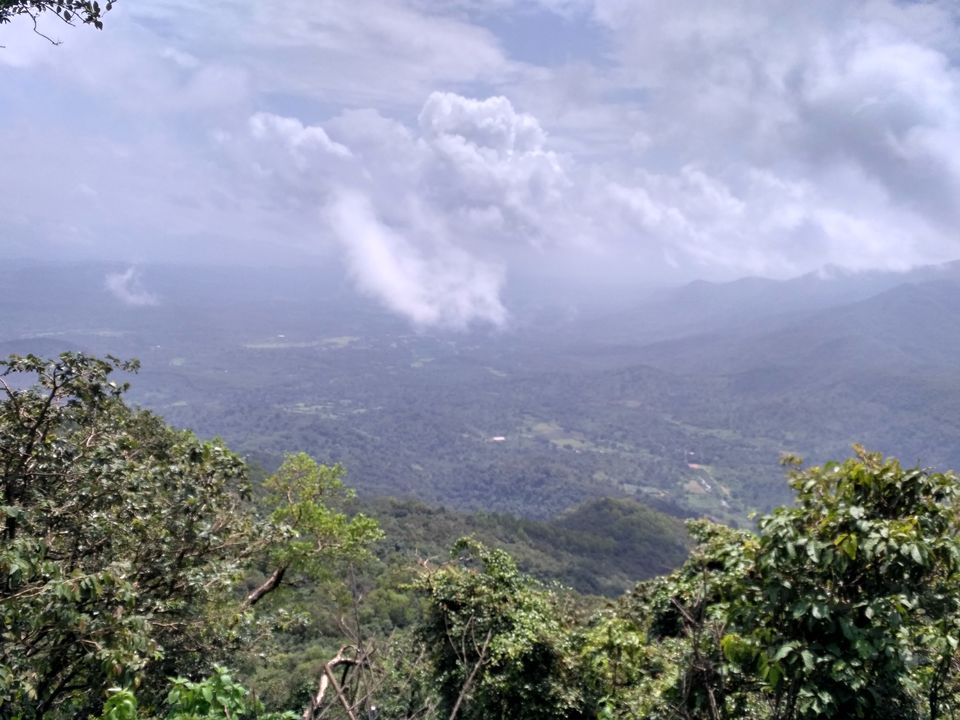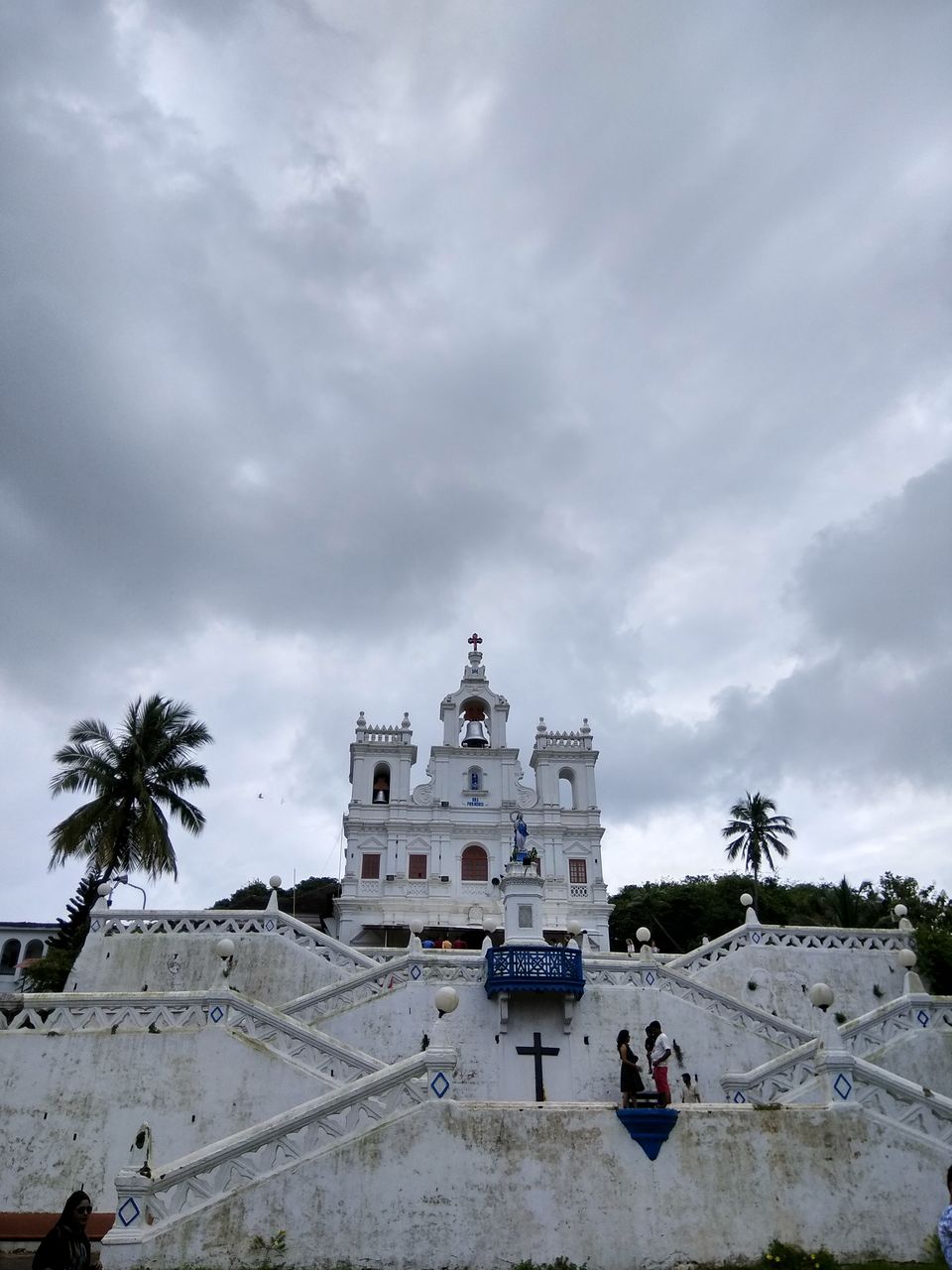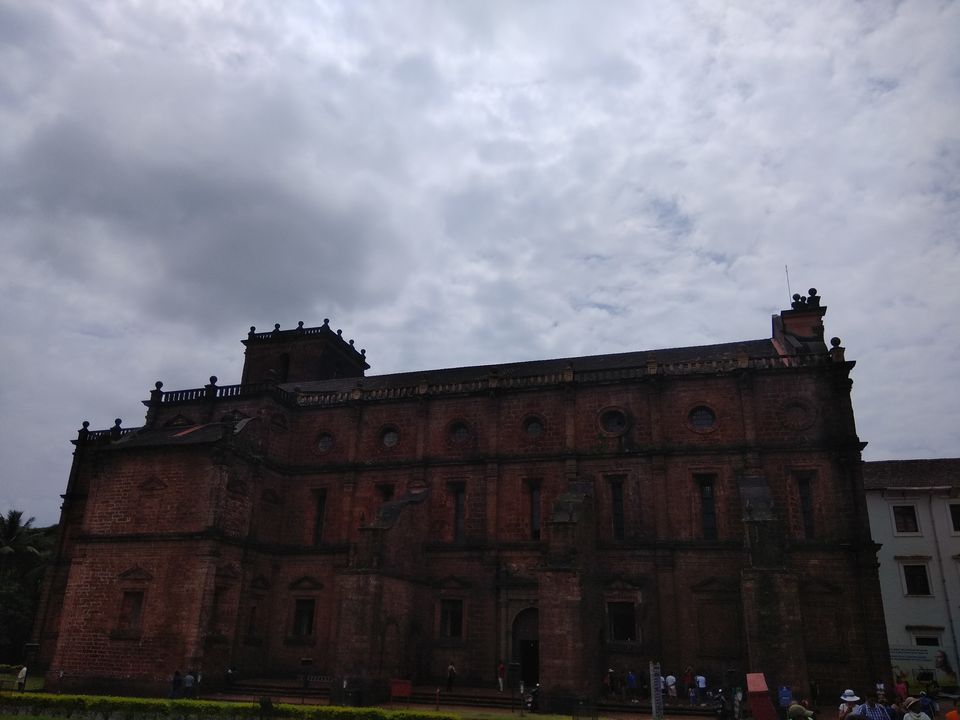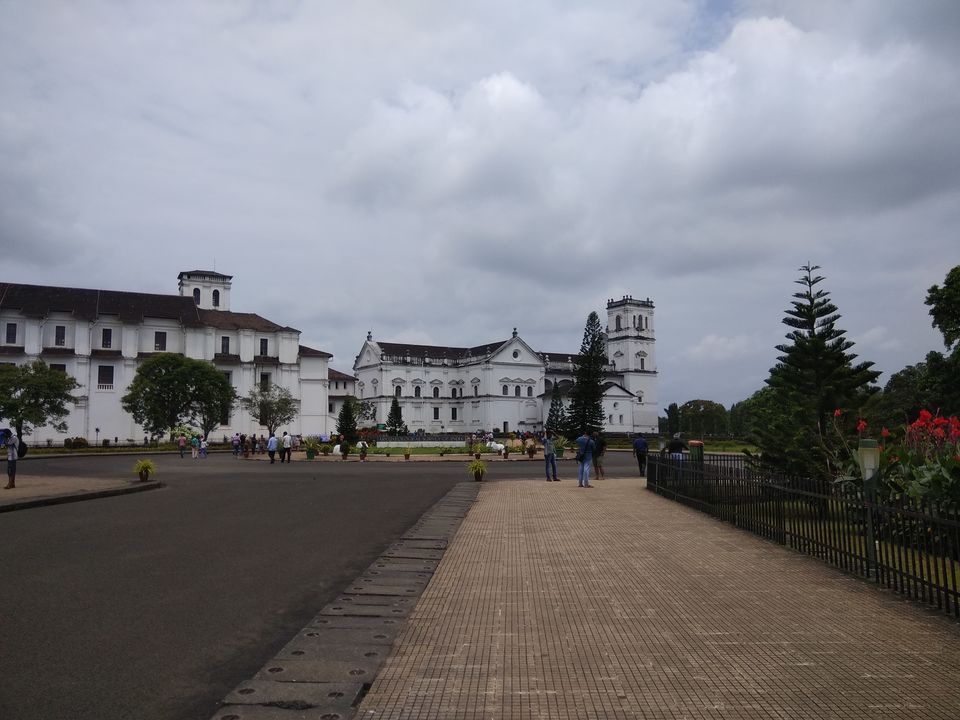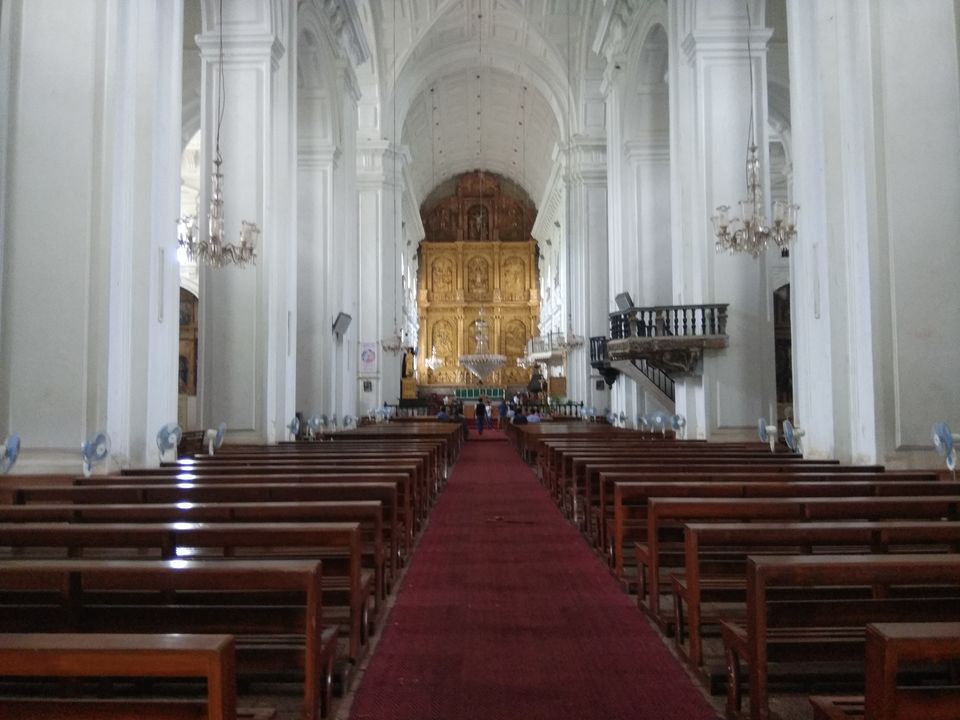 We reached Anjuna by 2:30 PM. Settled down in our room and took a nap till 4:30 PM. We headed out to Anjuna beach in the evening but we didn't find any good place so we moved to Baga beach. We have heard of Britto's. So we went there for a beer and some snacks. Its a nice place right by the beach to spend an evening.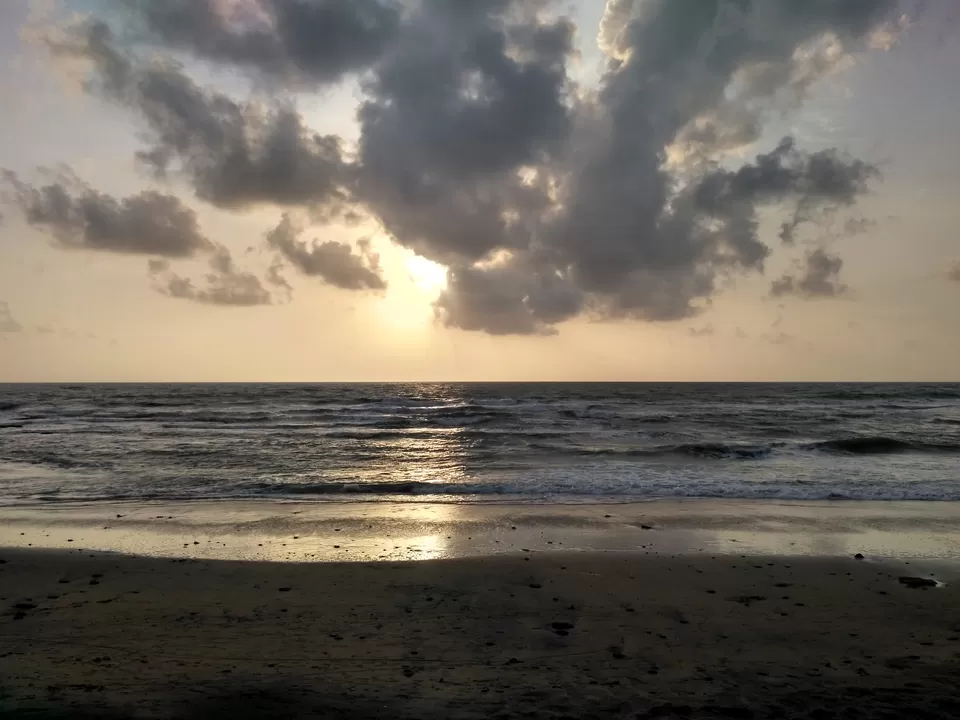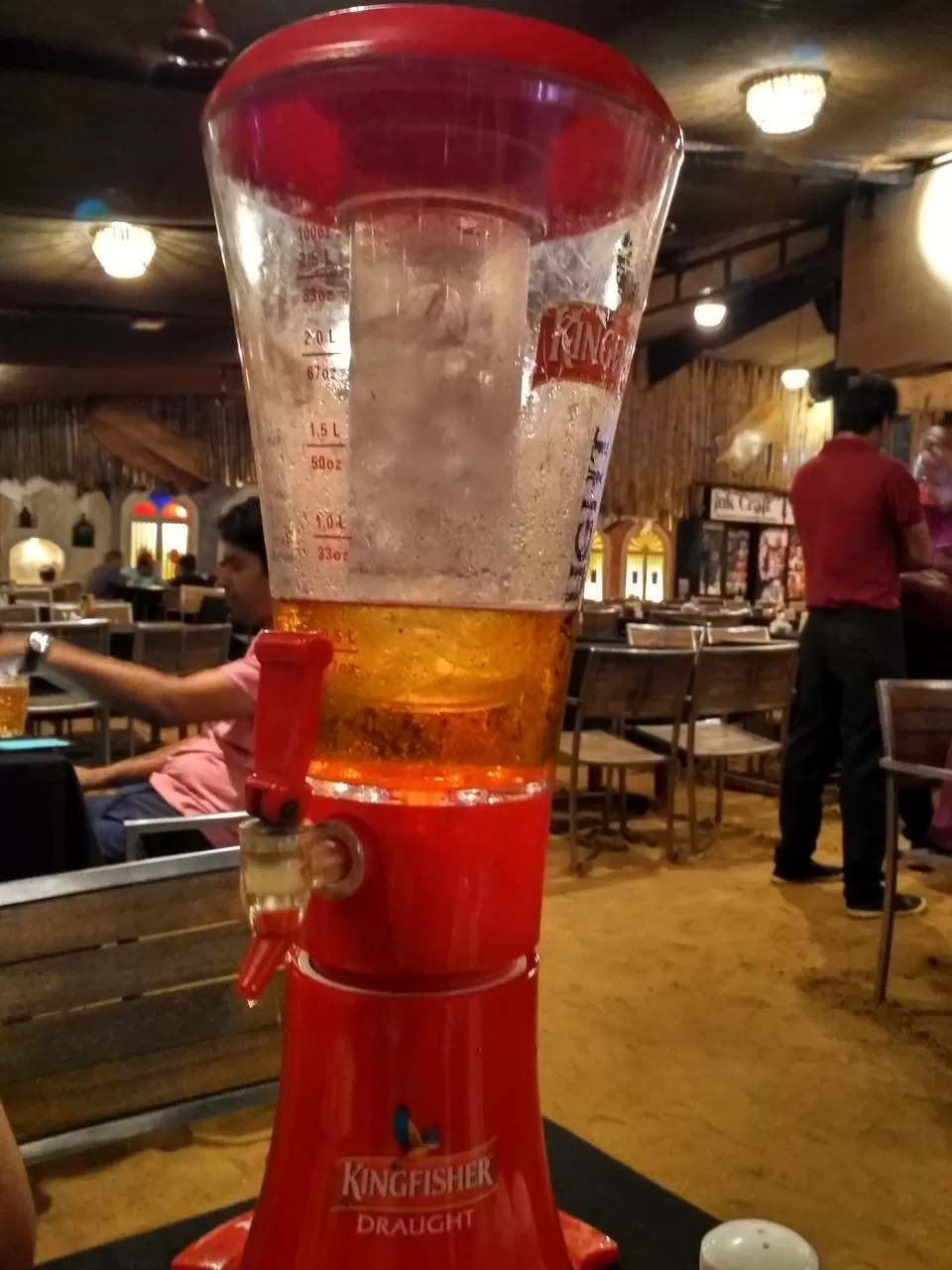 Day 2: Mapusa - Harvalem - Fort Aguada - Sinquerim Beach
We started off the day with Mapusa Market since it was a Friday. The market is typical with Fruits/Vegetables, Clothing. Indians can basically skip this market. Locals sell pork dishes.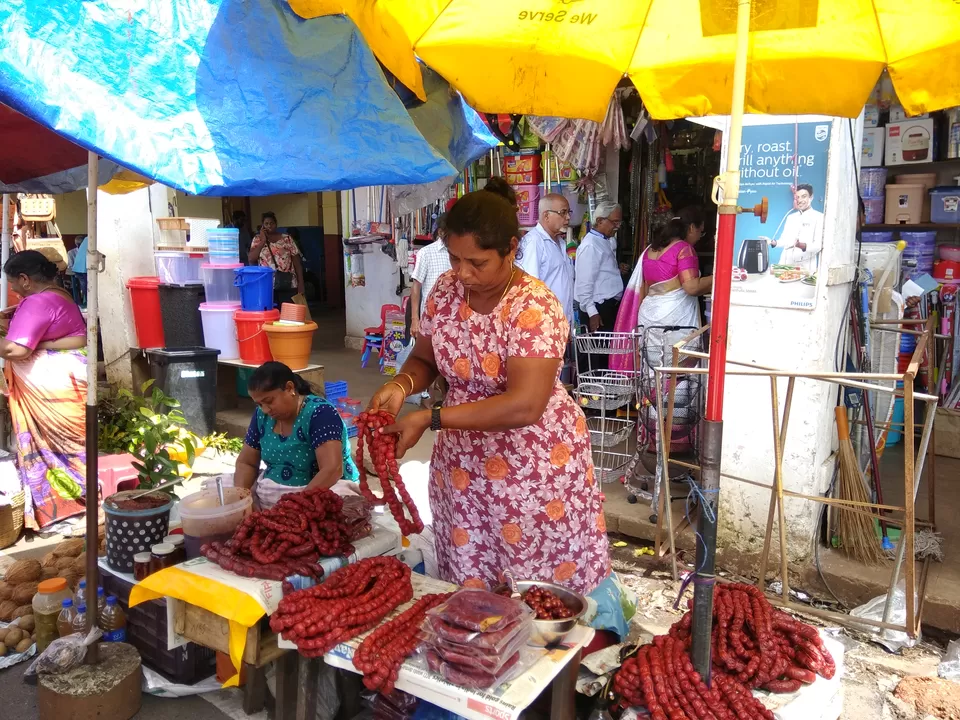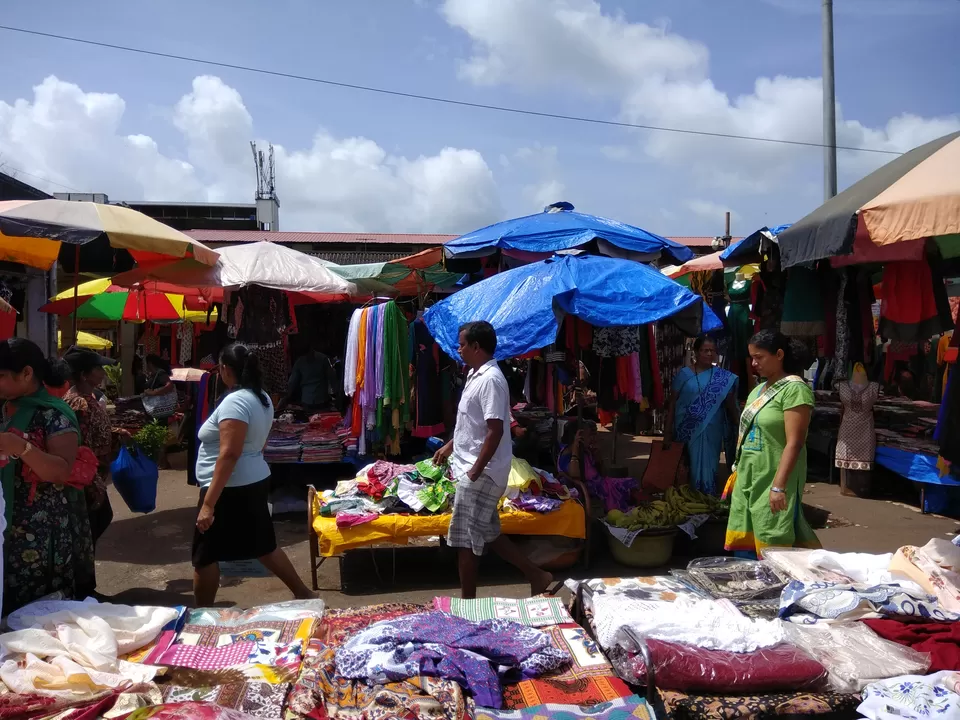 Harvelam falls, Rudreshwar Temple and Harvalem caves are located some 30 - 40 kms from Mapusa. This place is a worth a visit since it is an off-beat location, there is less crowd too.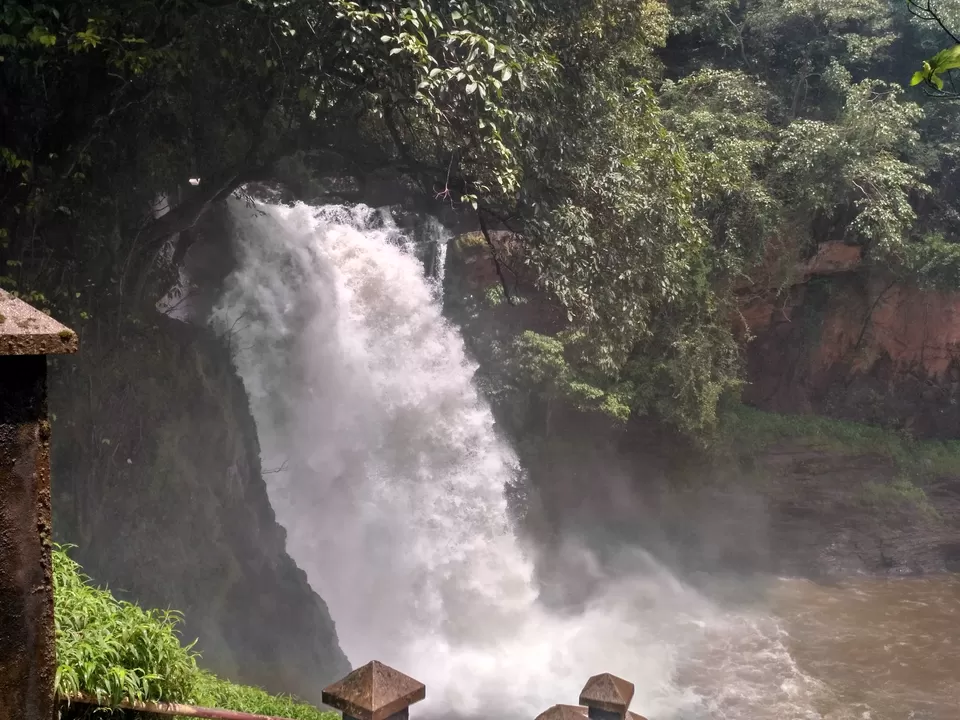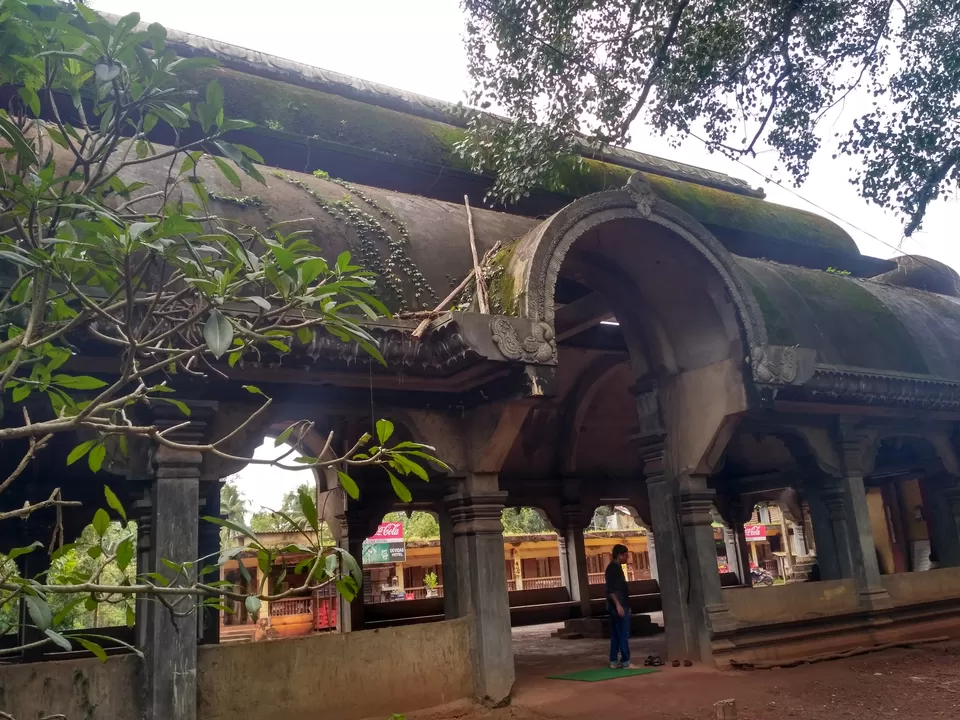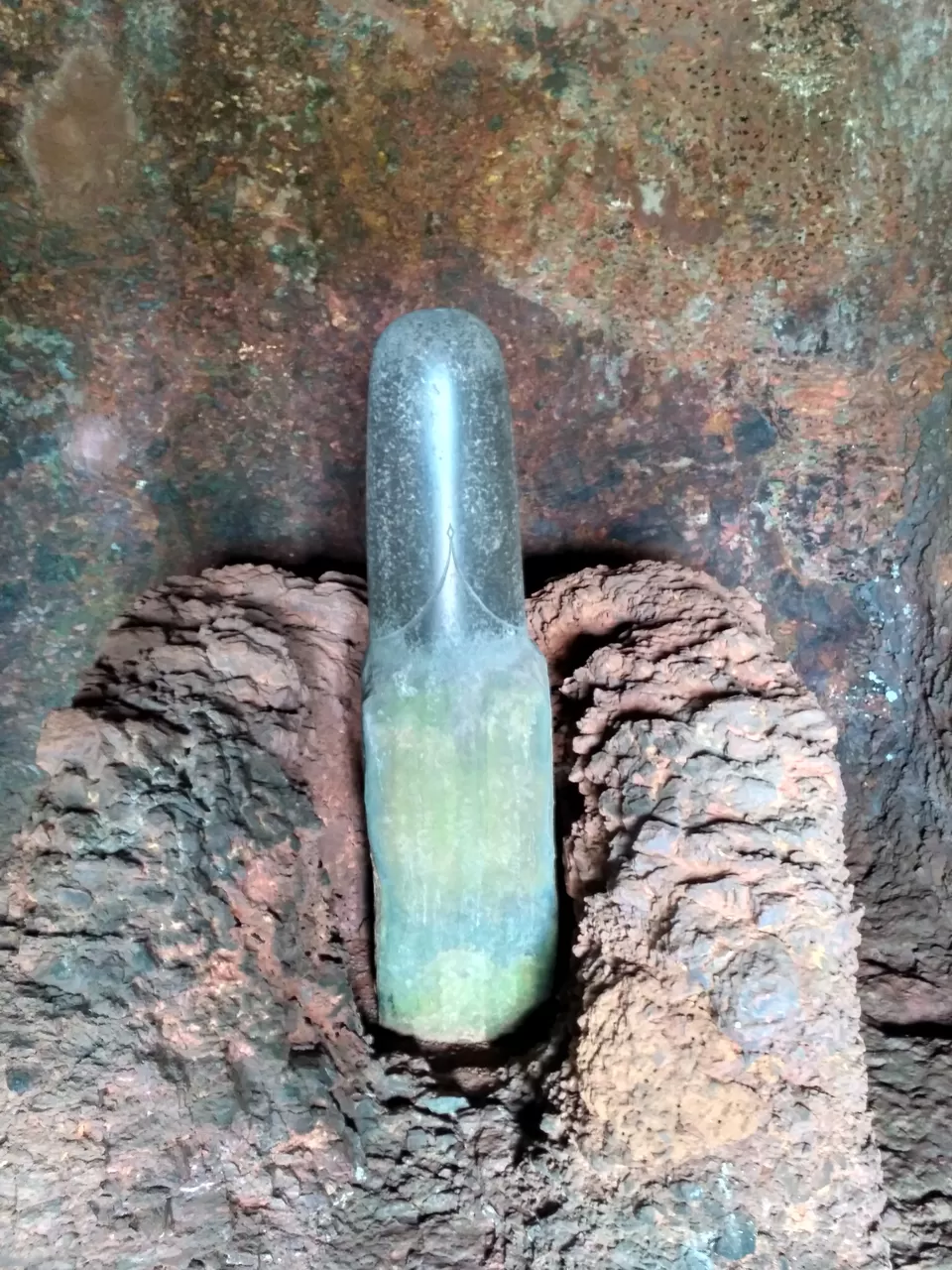 We went to Anand Bar & Seafood restaurant in Anjuna as recommended by the owners of the guesthouse. The food was really good and quite cheap too. The place is popular among the locals and tourists. It was quite crowded on a weekday afternoon. Since it was off-season, the rates were lesser than what was printed on menu. Got a vegetable biryani and gobi manchurian for just Rs. 220.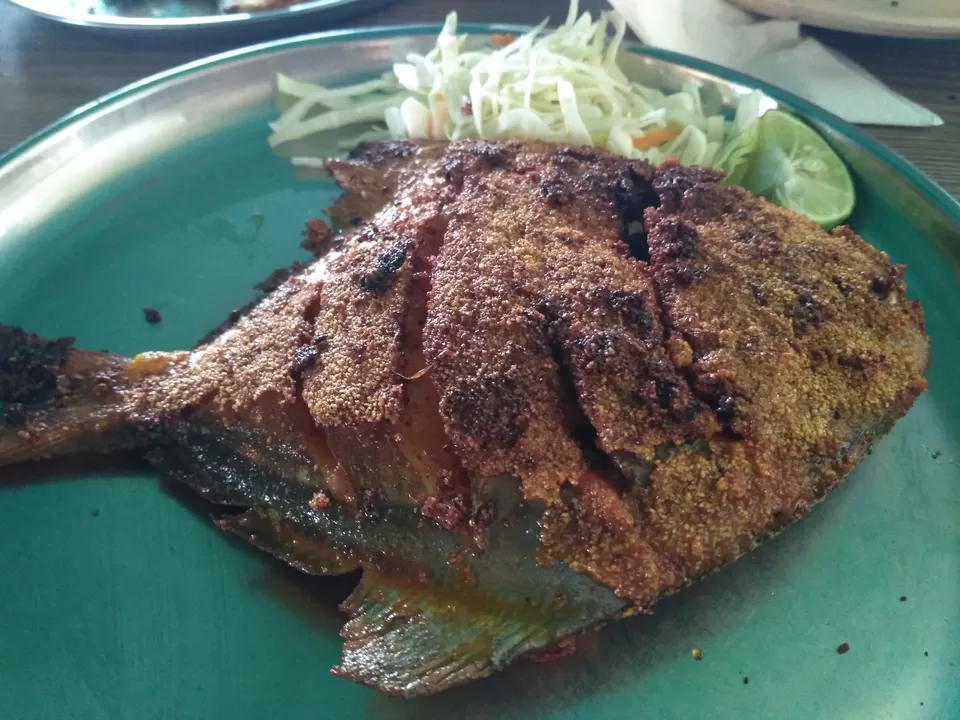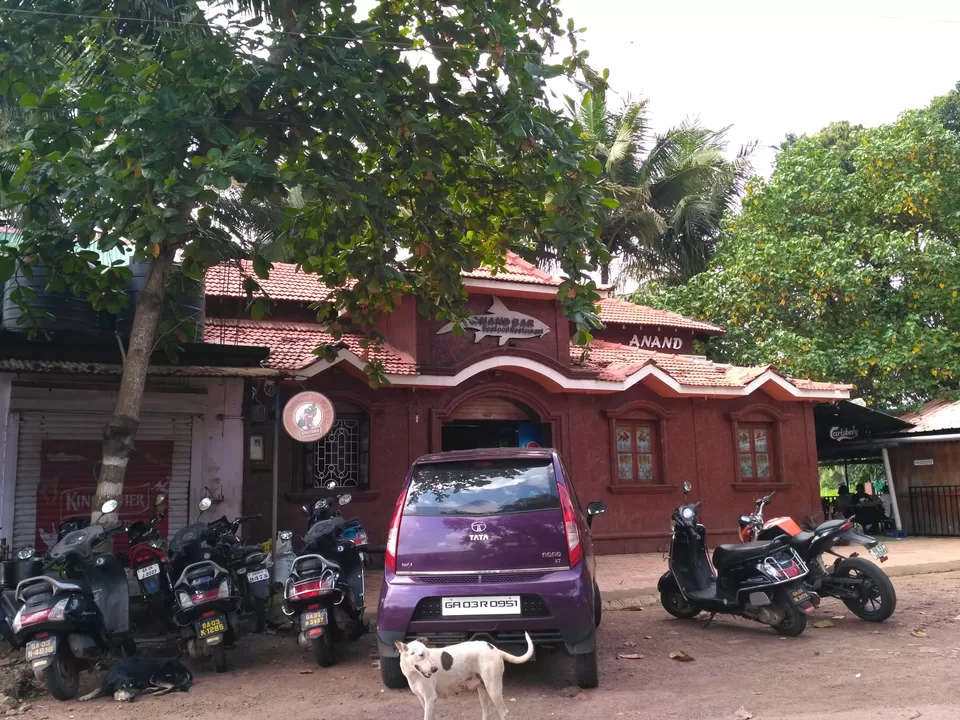 We wanted to cover Fort Aguada and Reis Magos Fort. But we ran out of time in the evening. This place is ok to visit maybe in the morning when it will be less crowded. Good views of the ocean from the fort.
Day 3: Indian Naval Aviation Museum - 3 Kings Chapel - ShantaDurga Temple - Mangueshi Temple - Arambol Beach
Indian Naval Aviation museum is located near the Dabolim Airport. We started with this place as it was southern most and covered other places one by one. It was 45 kms from Anjuna.
There are a few models of aircrafts in display. There is nothing much to see in this museum. A couple of torpedoes, INS Vikrant model etc.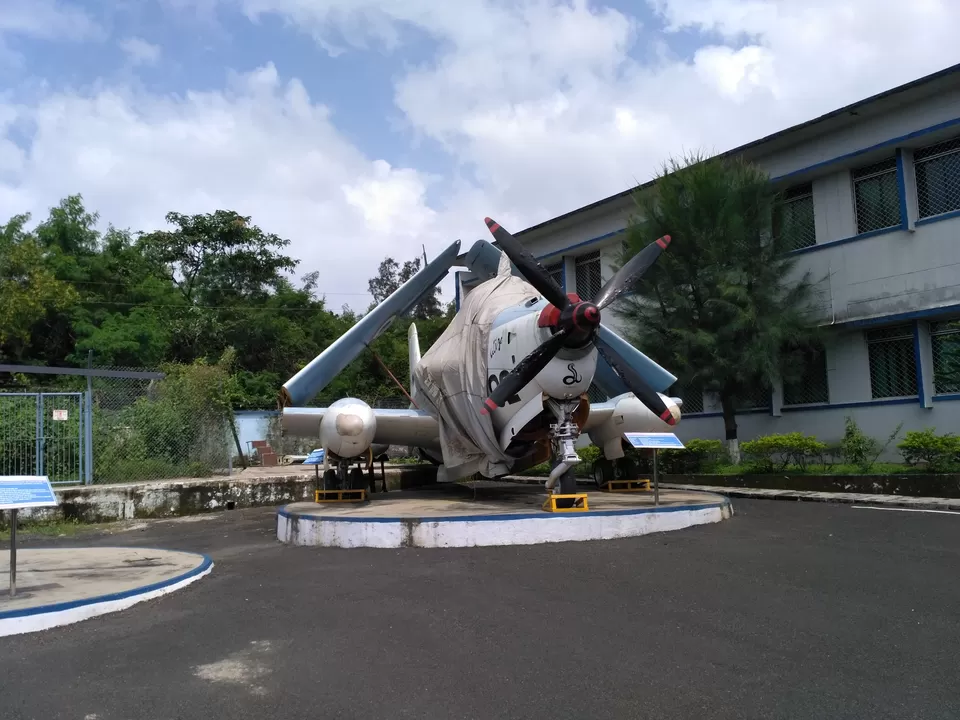 The best part which we liked to do in Goa was driving around the interior areas. It was quite scenic with views of green fields, hills, backwaters, chapels. This is something one should not miss when in Goa apart from the beaches. Take a bike or rent a car and roam around aimlessly to see the real beauty of Goa.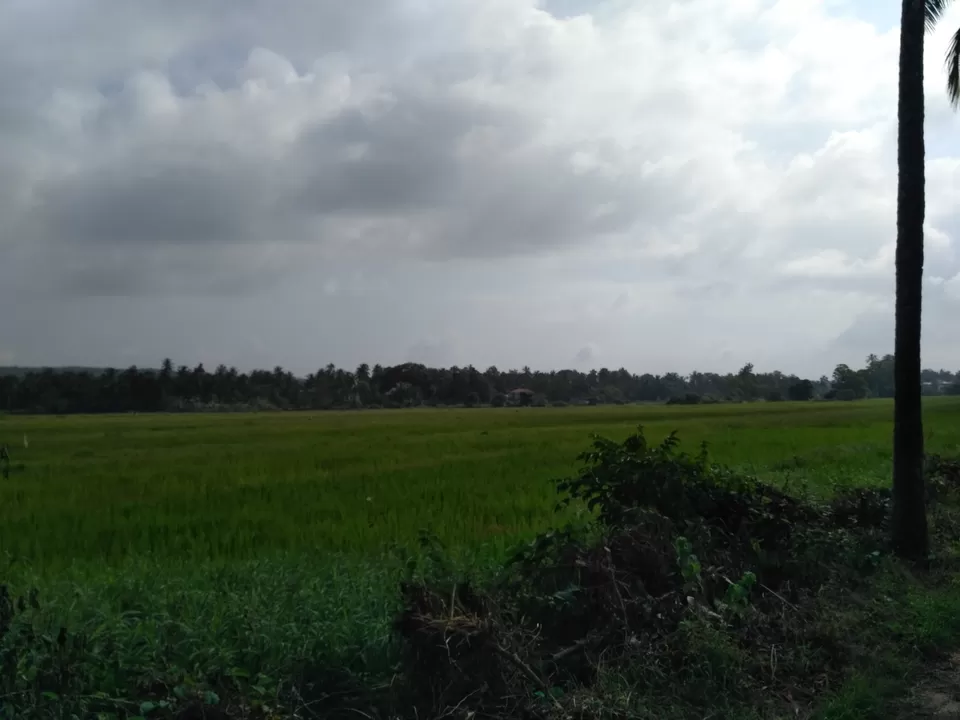 3 Kings Chapel is one of the haunted places in Goa. Nobody is allowed here after 6 PM. This place is 10 kms from the airport. It is located on top of a hill. There was a car and couple of bikes parked near the gate and nobody was around. We were not sure whether we were allowed to go inside. So we just walked inside a couple of 100 metres to reach the church. The place was really quiet and eagles were hovering in the skies. We saw a few people near the church and were a bit relieved. This church opens only on a Sunday. Great views of the villages and the ocean from the church. A must visit place!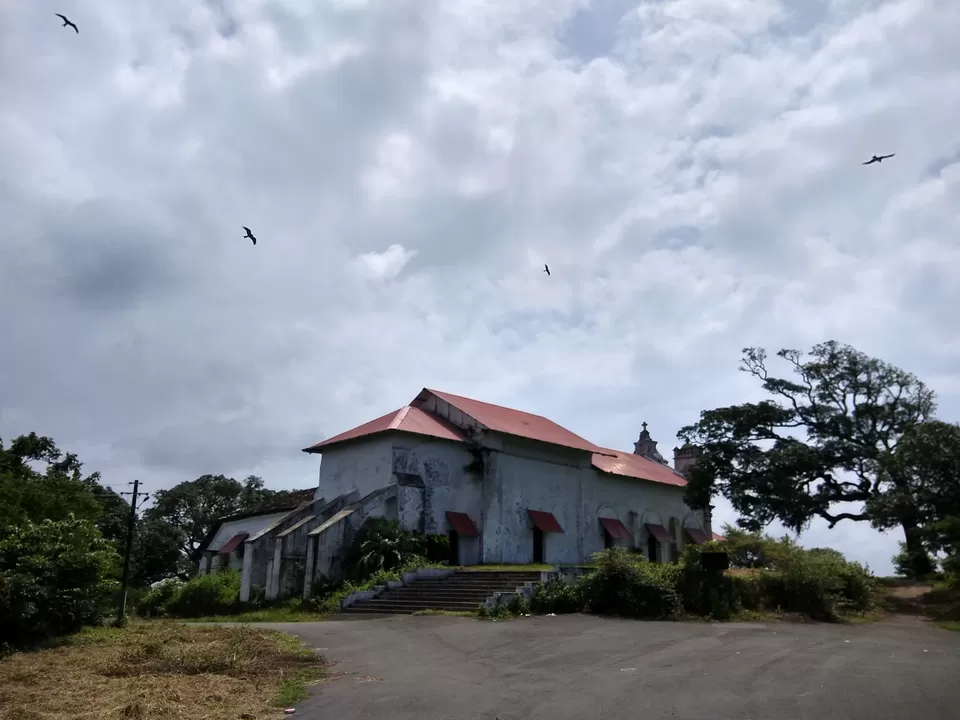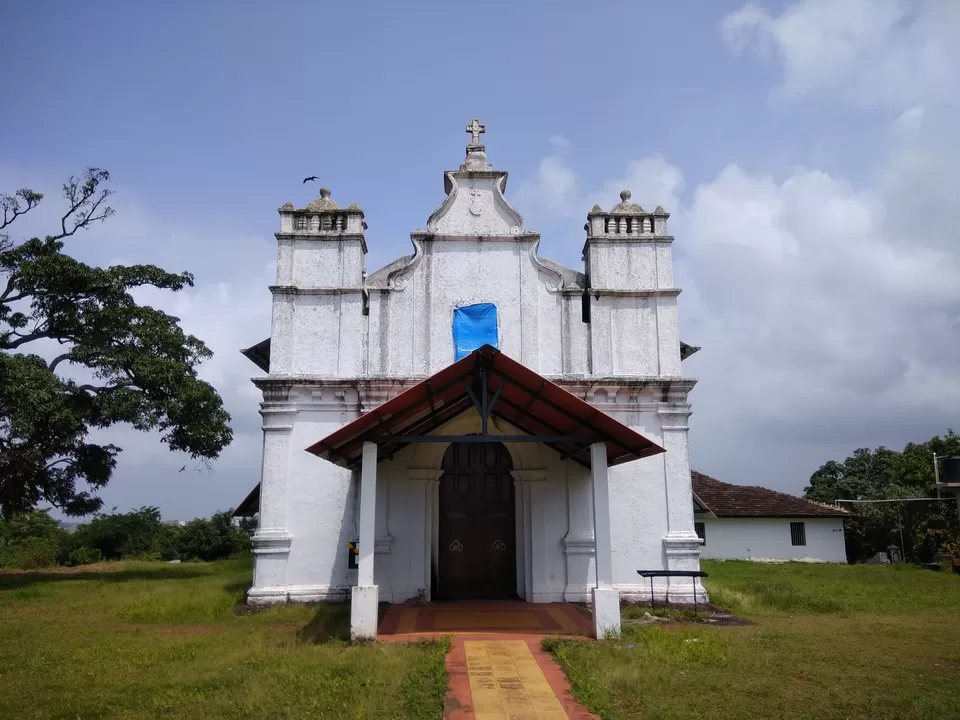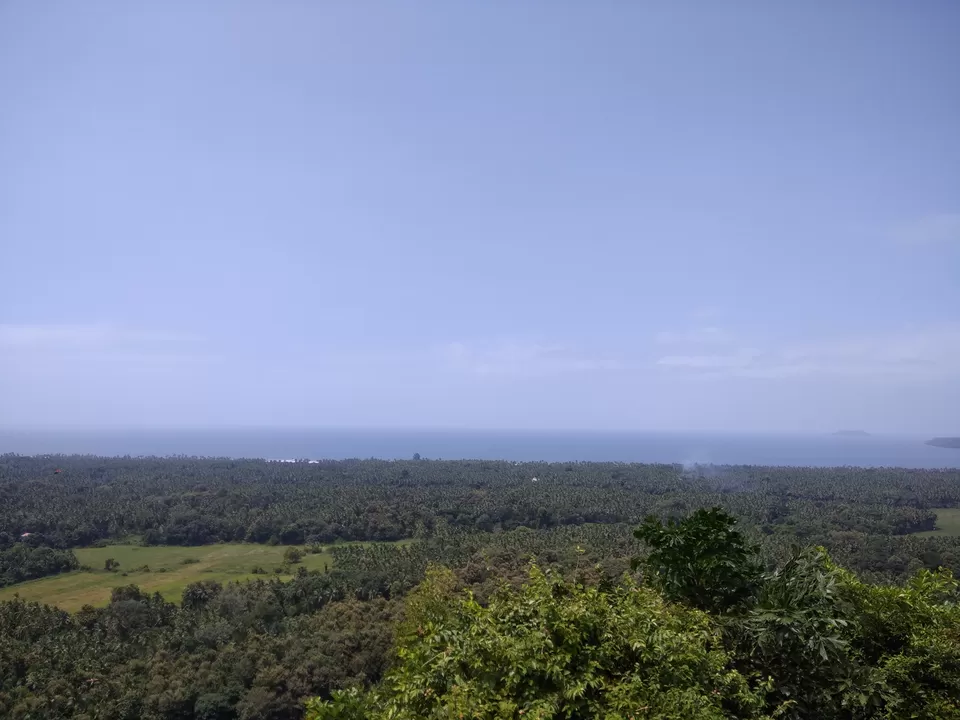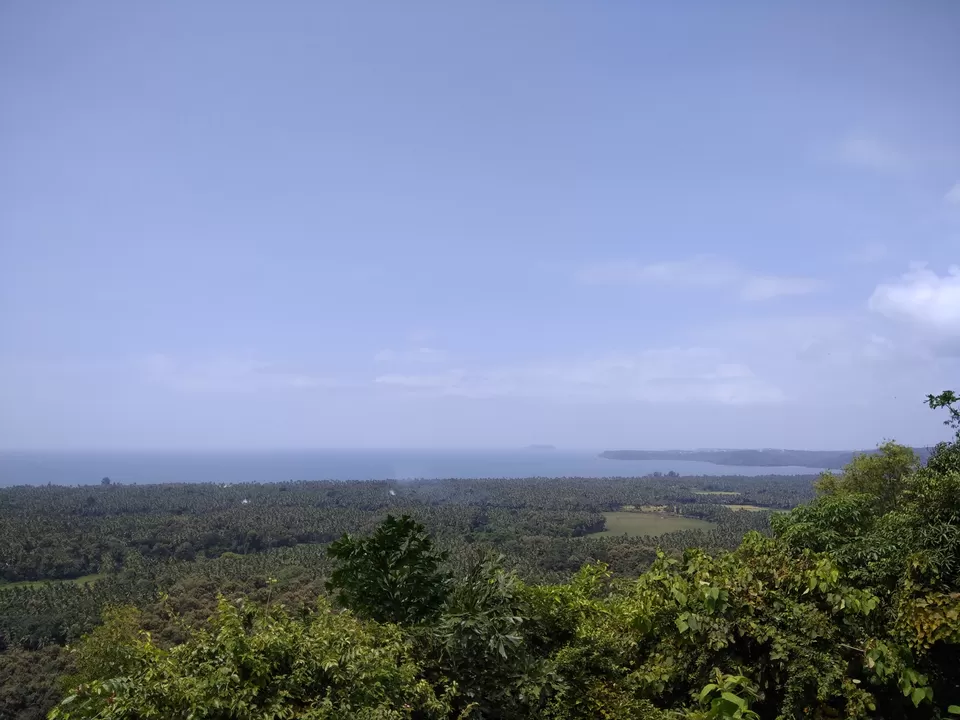 We spent the evening at Arambol beach. It is a beautiful beach. Quite clean and less crowded too. Sip a beer in one of the shacks and relax. Don't think!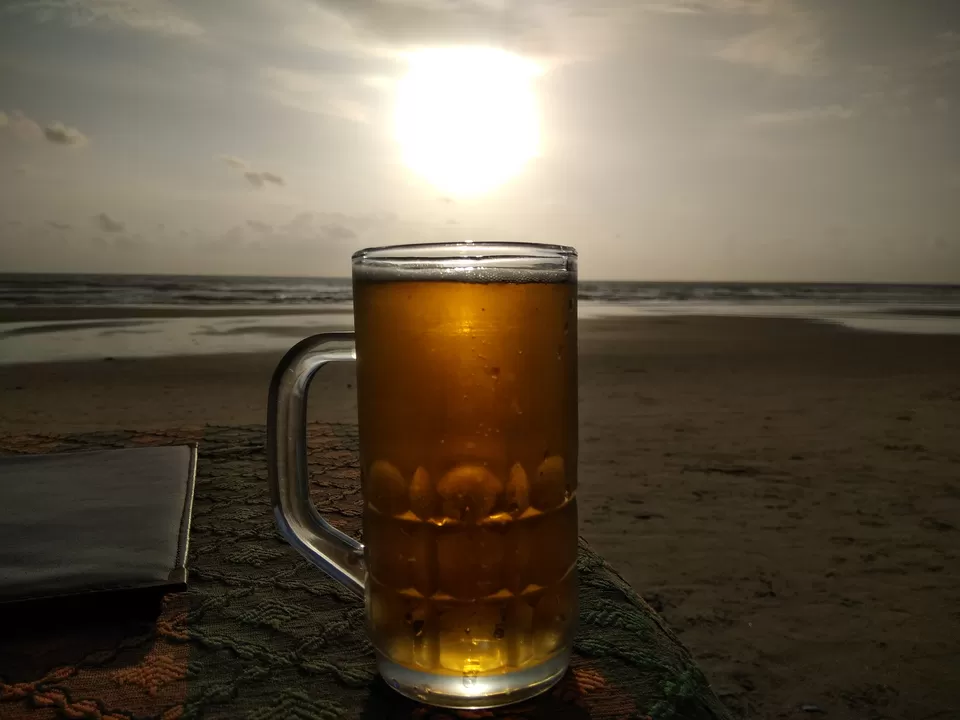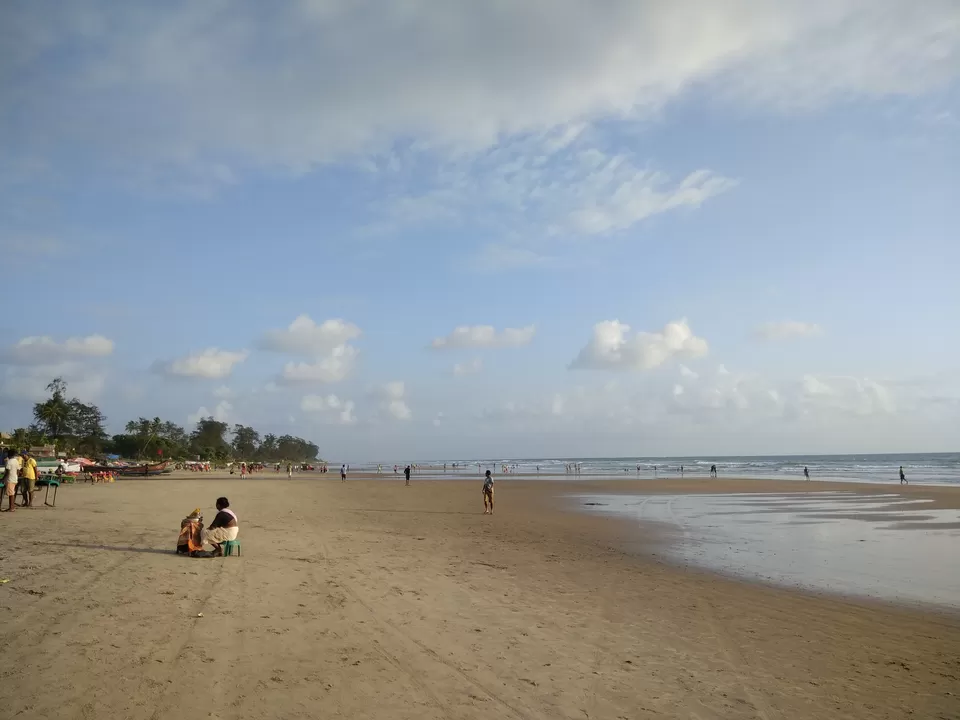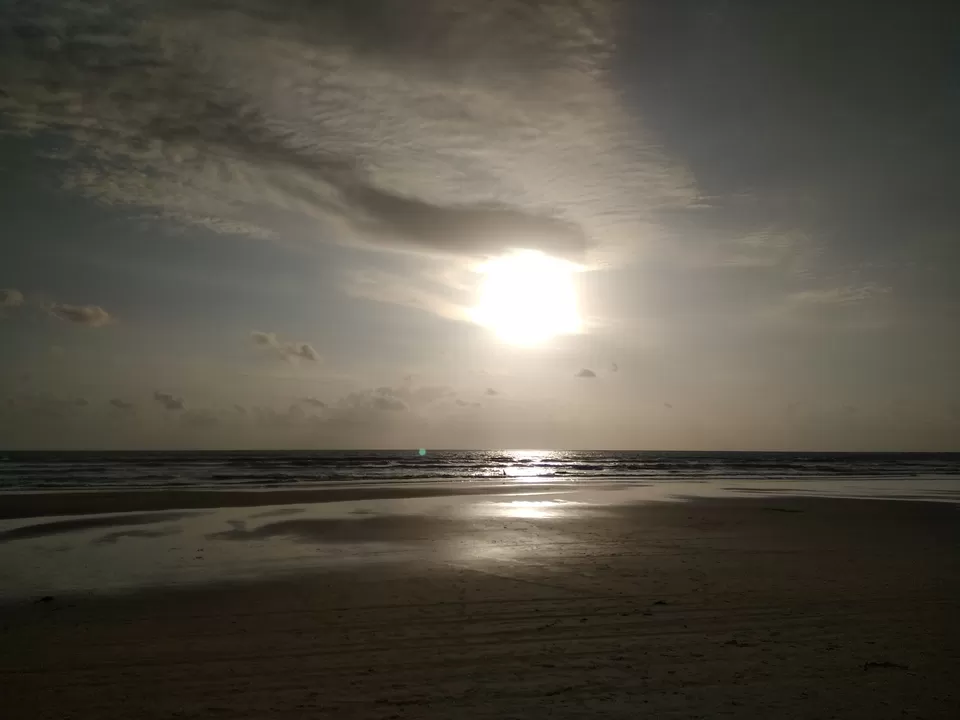 Day 4: Reis Magos Fort - Old Goa
We visited Reis Magos Fort in the morning. There is an entry fee of Rs. 20 per person and a vehicle will take you to the top of the fort. Just a couple of minutes drive. There is a beautiful church located right next to the fort. Reis Magos fort is a must visit place! Showcases the works of Mario De Miranda, Cartoonist.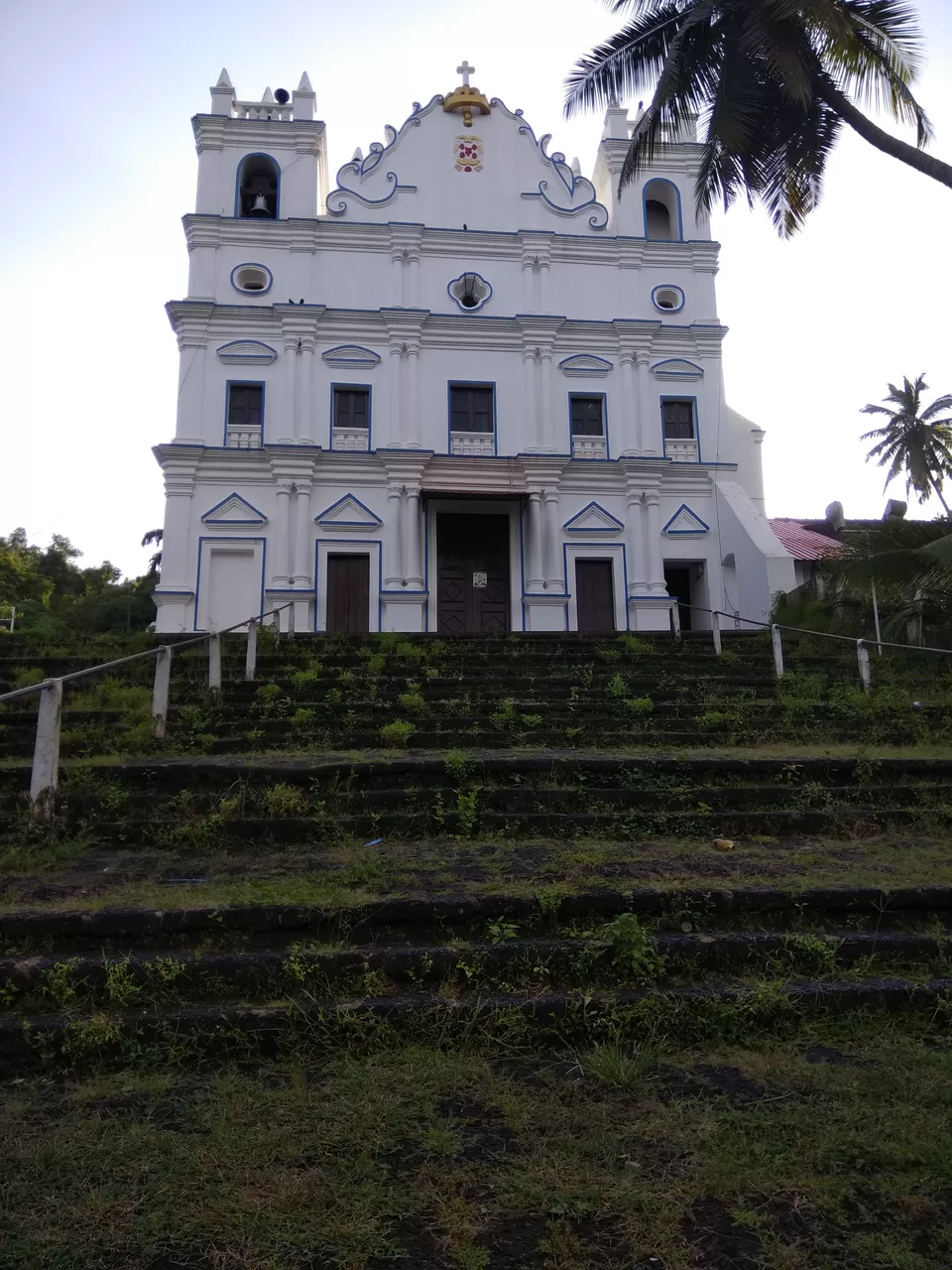 Old Goa
We visited Fontainhas (Latin Quarter) area in Old Goa which has Portuguese styled houses. Its quite beautiful to walk around this place.
Bom Basilica, Church of St. Assisi, Se Cathedral are places of historical importance.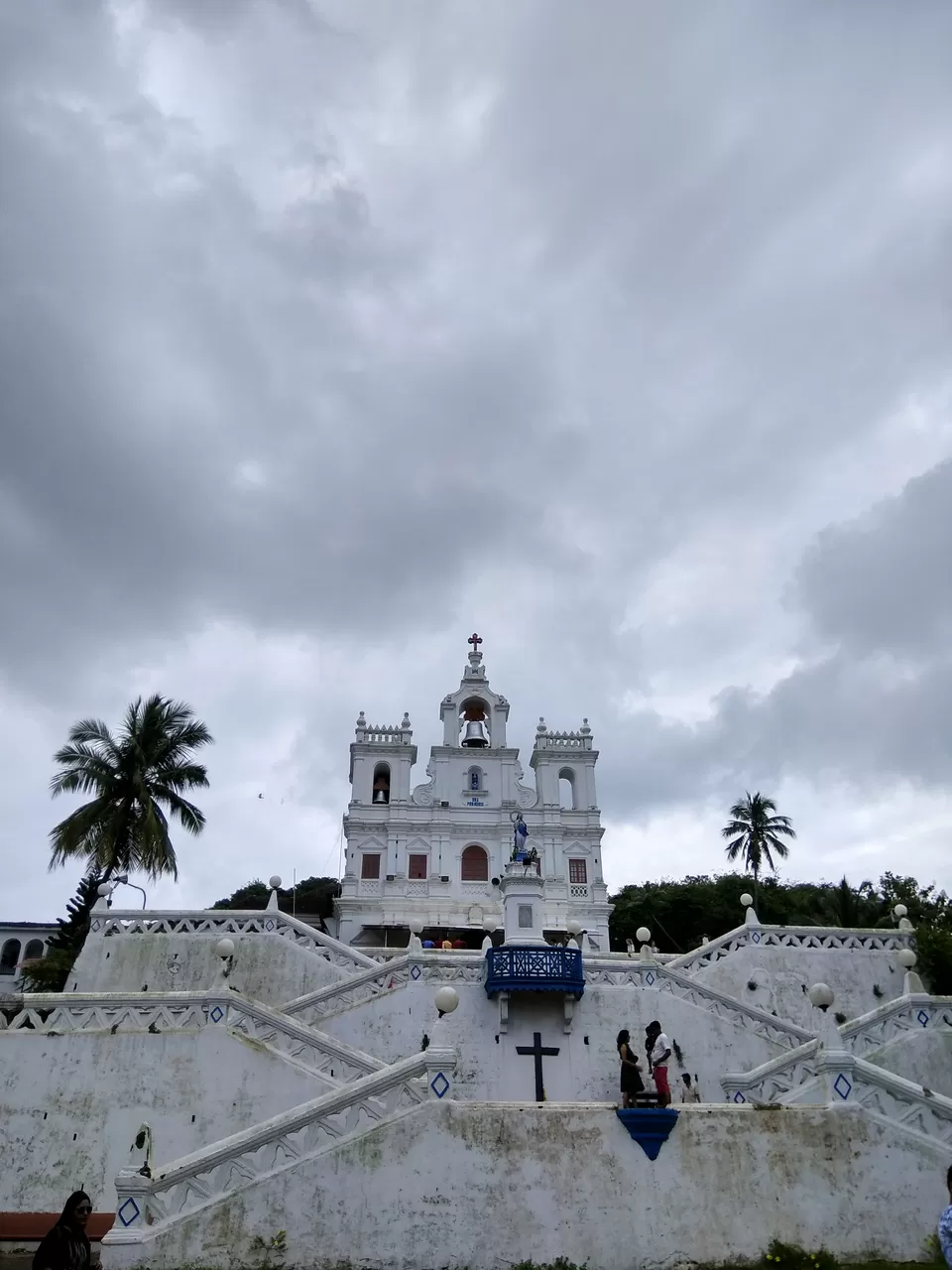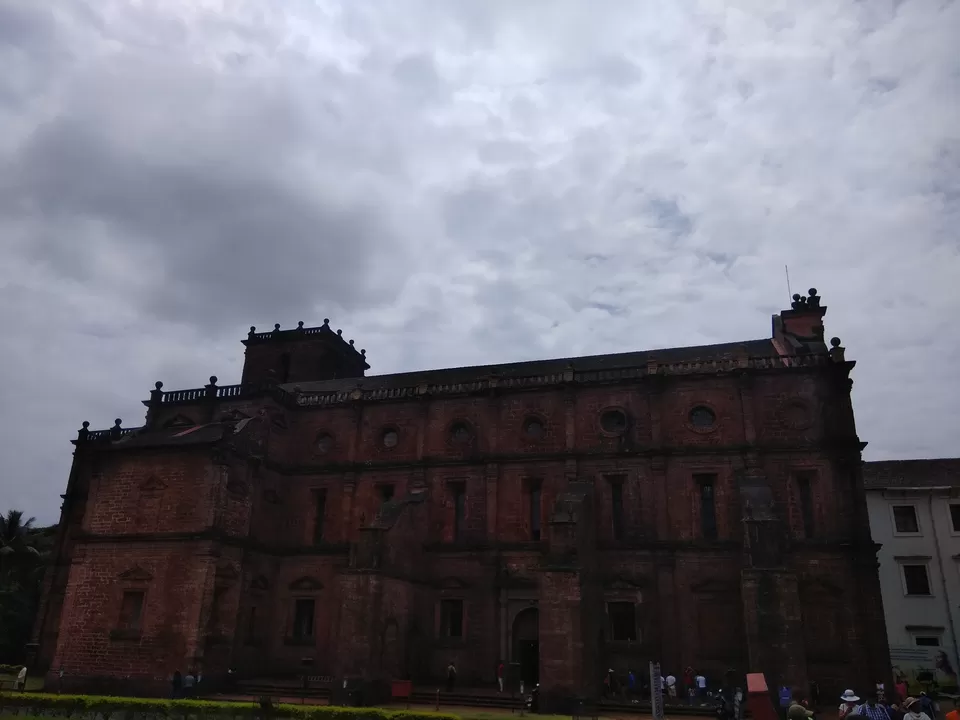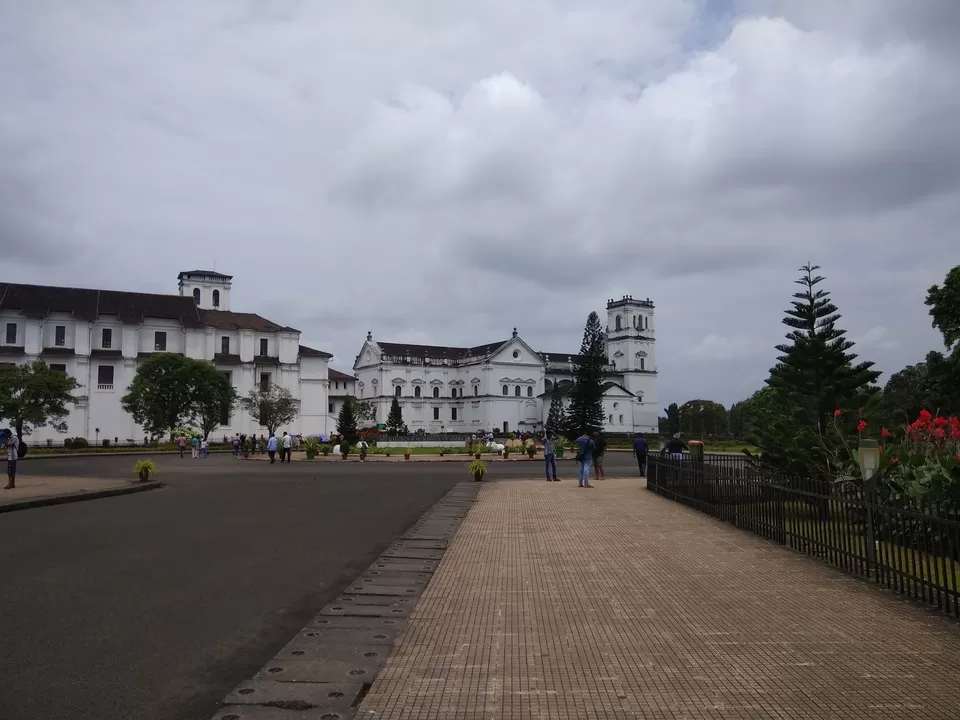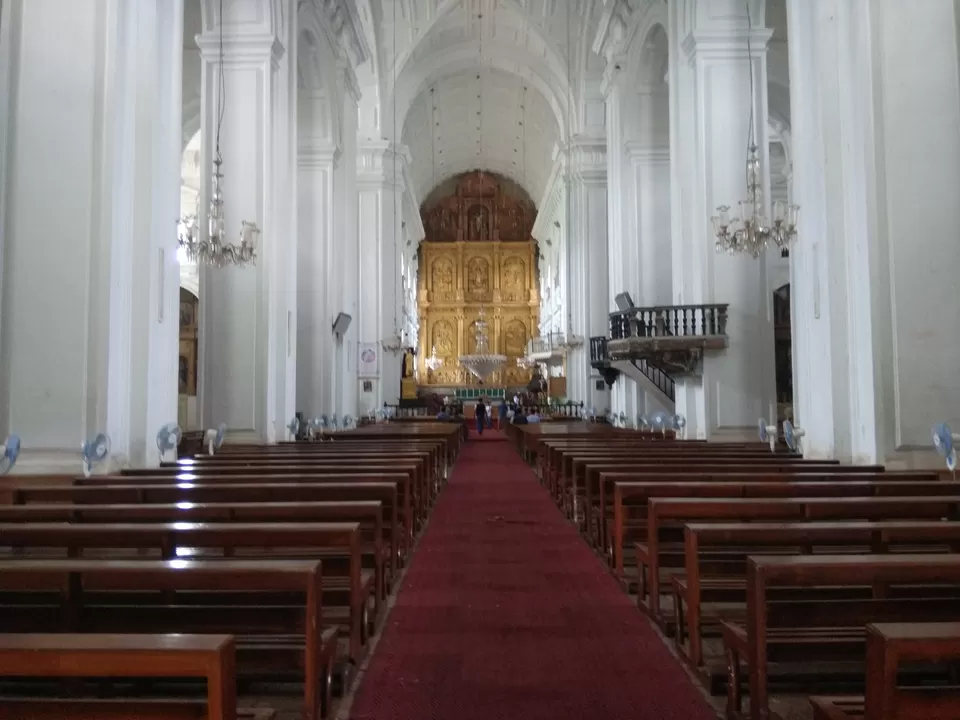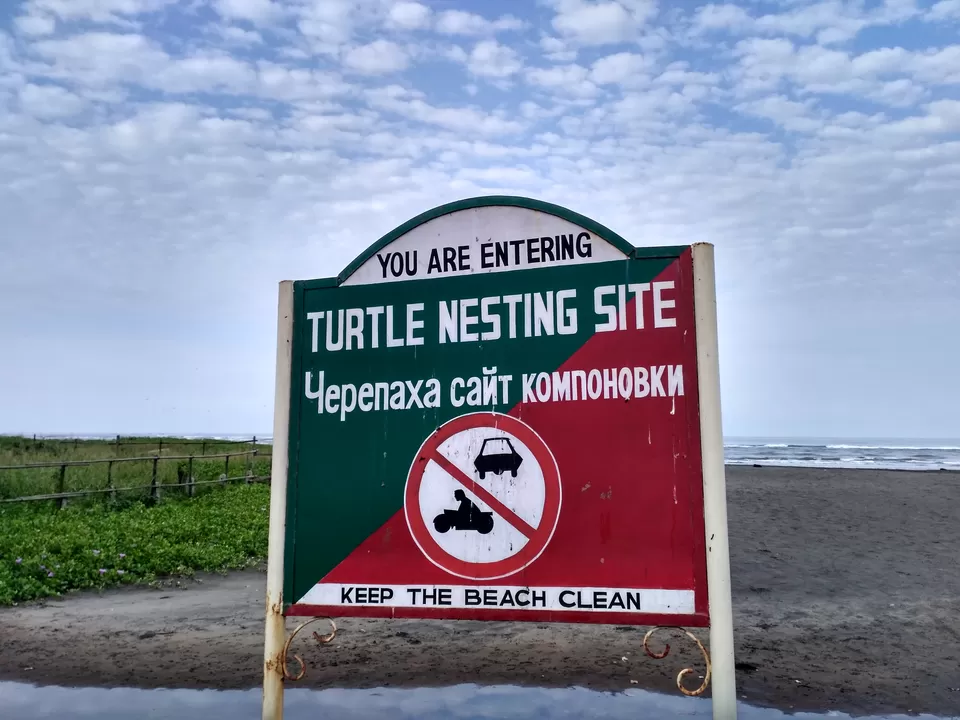 A few travel tips for Goa:
1. Cashew Nuts - Go to Old Goa market (Panji Market) to get the best quality and good price cashnew nuts. It costs Rs. 900 per kg with quite a lot of varieties available.
2. Fenni - A drink made of Coconut or Cashew is the local drink. It is a must try when in Goa
3. For Vegetarians - Look out for Udupi hotels in Calangute road, Old Goa etc. This is your best bet if you don't like the smell of seafood.
4. Villages - Visit the interior villages of Goa. This is where the beauty of real Goa is.
5. Beer - Alcohol is available like everywhere. You can drink all you want. Drink responsibly! Do not drink and drive.
6. Other place of interest: Salim Ali Bird sanctuary, Chorao Island, Dudhsagar waterfalls will be worth a visit during the season.
We returned via the Amboli Ghat route. The roads were quite bad with lot of potholes but we got to see the beautiful Amboli Waterfalls on the way. There was no difference in travel time.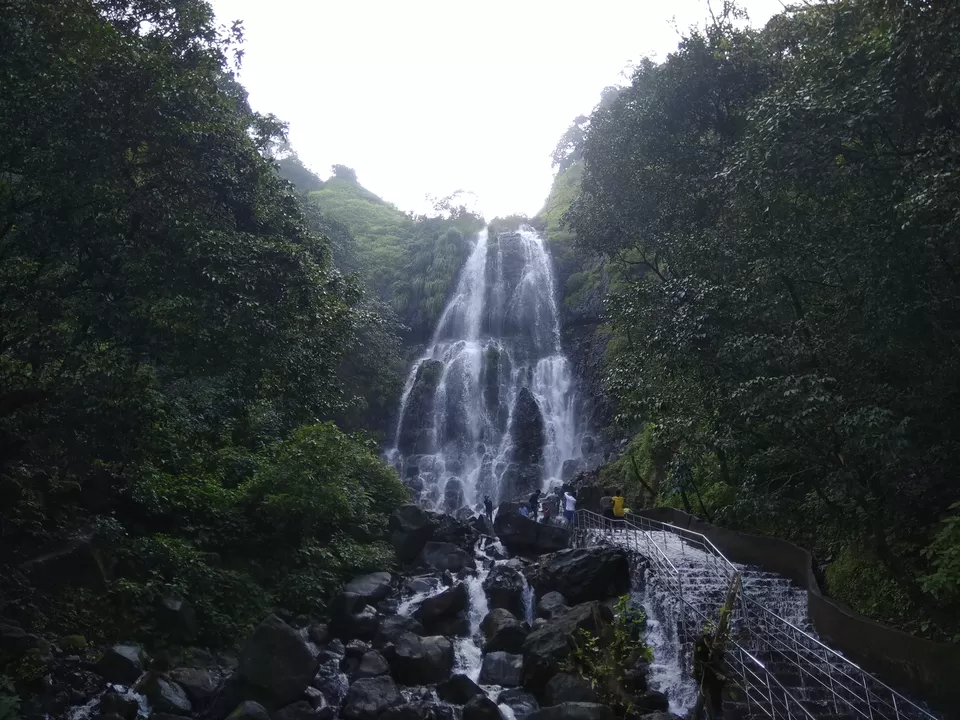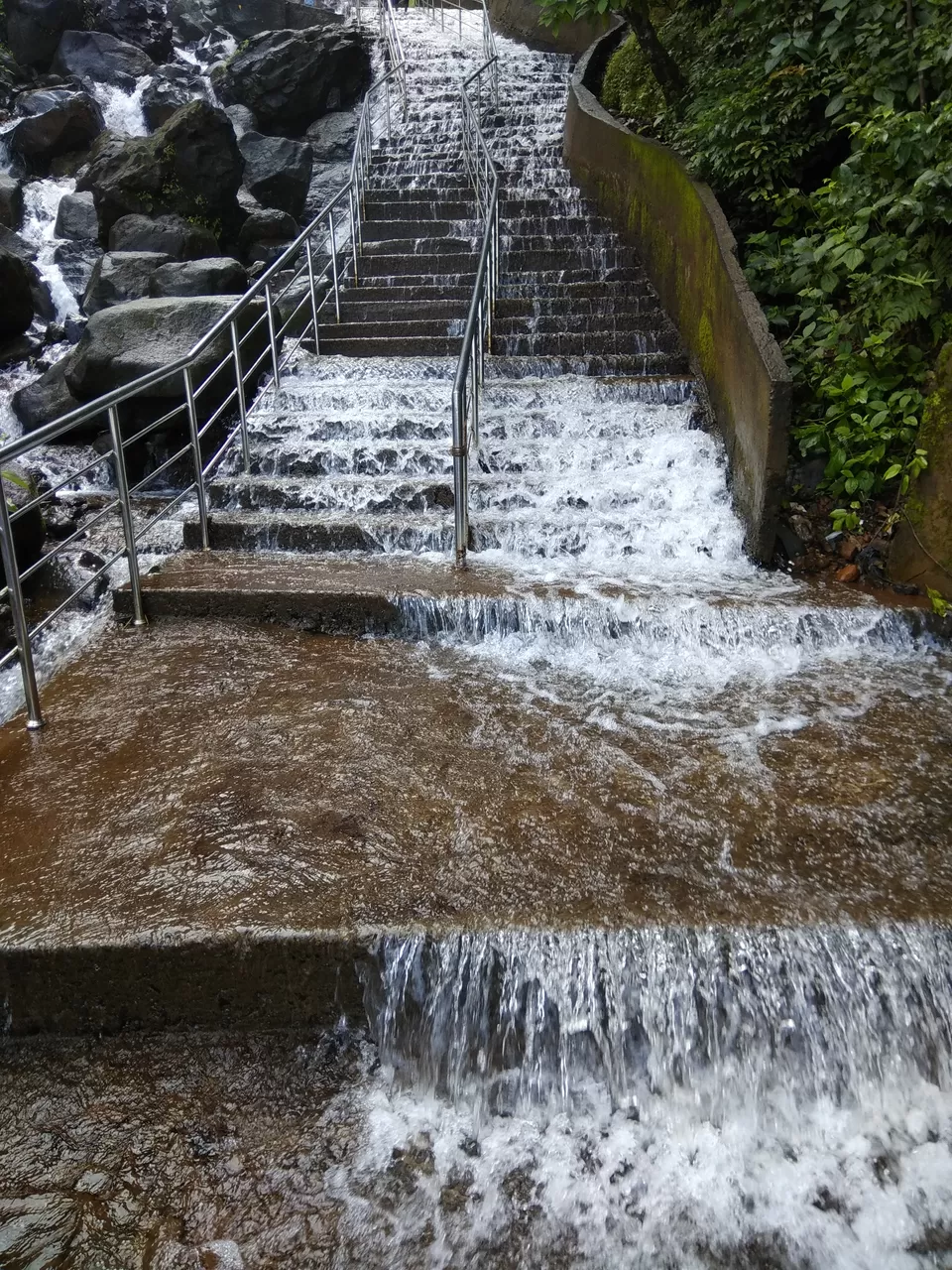 Thank you for reading my blog. Any queries, just post your comments. Will be happy to help.
"Get a customized itinerary prepared for your trip, connect with me on Whatsapp @ +91 98333 74563. For more itineraries visit www.astraltripsco.com"
Frequent Searches Leading To This Page:-
Best Tour Packages for Goa, Goa Tour Package for Couple, Best Travel Packages for Goa, Best Goa Trip Packages, Goa Holiday Tour Packages, Goa Things to do in North Goa, Top Goa Packages for Family, Goa Honeymoon Packages from Delhi