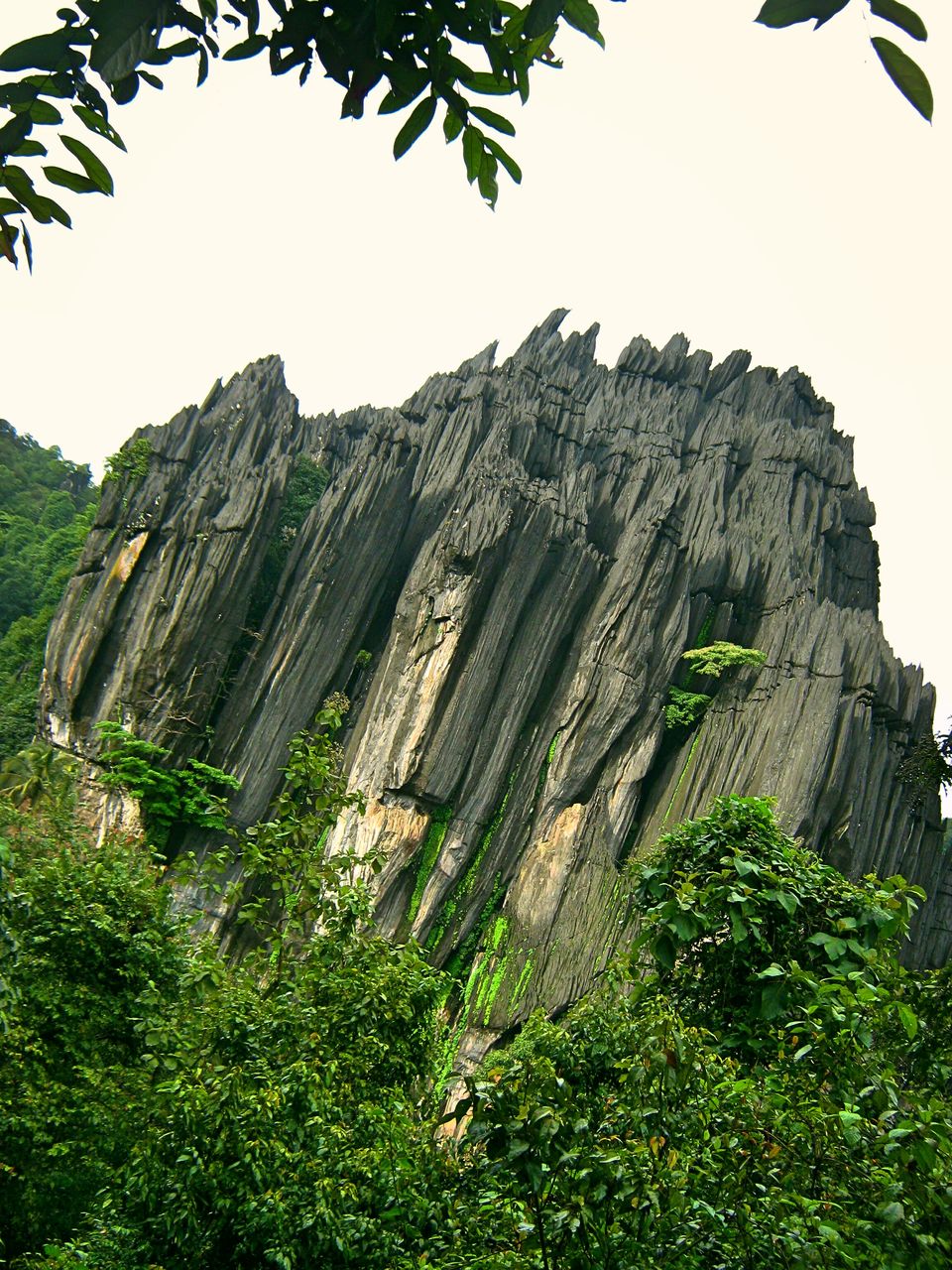 This trip was the first road trip of my life which was taken back in 2011 through Western Ghats, but still the memories are as fresh as if I have been just back from a 2 day trip of North Karnataka. At this point of time I was just out of graduation and all I wanted was a break from the monotony that had completely taken care of my life. It's always friends who take care of your boring life with every possible plan. This was a plan all of a sudden with Manja, and his two friends who were unknown to me. But after this trip we came as a long-time friends back home. The 15th of August was coming around and it was monsoon with rains which was awaiting to welcome us to North Karnataka. With not much of itinerary all we had to visit was a waterfall and a beach. So, we headed out on August 13th night from Bangalore towards Shimoga, with a cab booked for our trip. As it was a time none of us knew car driving we had to rely upon the driver, who turned out to be a cool guy without getting angry to stop the car at any point of time throughout the trip. So, the first destination we opted to visit was the infamous Jog Falls in the district of Shimoga in Karnataka. I had a small memory of me visiting this place in my school days, but wanted to witness this second highest waterfall water plunge in India. The entire night was a 400 kms drive for us from Bangalore to Sagara, which also had few pit stops to drink tea and have dinner. By 6 a.m. in the morning we reached Sagara taluk which is another 30 kms from Jog falls. It was a breezy cool atmosphere and rains had just stopped in the morning. We just freshened up a bit nearby a stream and later with a cup of tea for all of us we made it to Jog falls by 7.00 a.m.
This waterfall is also named as Jogada Gundi in Kannada and also Gersoppa falls. This 253 feet waterfall created by the River Sharavathi, plunges with 4 streams named as Raja, Roarer, Rocket and Rani. The tourist department had recently built steps to the bottom of the waterfalls and we had 1400 steps to go down and walk back to the top. Even though it was early morning, the place was already bustling with tourists from all over as it was a long weekend. After reaching to the bottom of the falls we could see many people playing in the water without any difference of age. It didn't take much time for us to get into the chilled water splurging from the top. Playing for 30 minutes we started climbing the steps one after other with a great push, as we were yet to have lunch and also were deprived of night's sleep. Summing up all the energy we had and crossing the gush of tourists walking down the steps we reached the top by 9.00 a.m. and headed to mayura hotel to fill our appetite with idli vada and sambar. One can also visit to the nearby Linganamakki dam which is also a tourist place.
After having breakfast our next destination was to visit the coastal town, Murudeshwar with a beach and a temple. The 88 kms of distance was covered in 2 hrs with all of us sleeping in car as we were tired of playing in water. Now again we were onto a beach, again to play in a sea water. By 12.30 p.m. we reached the place, yet another one which was much more crowded than Jog falls. The place has a long 20 storied Gopura with a world's second tallest Shiva statue built in a meditating position called as Dhyanadeepa statue. This splendid place with bustling tourists is also famous for the sea food. So the first thing we did was to taste a fish food for lunch. None of us were ready to enter the temple premises after having non veg and hence it was only sea that was a place to visit there. With clicking few photos for memory, we also spent a quality time of over an hour in the beach as the climate was cool here also. So, for now we didn't have any other plan like where to go and which place to see, we headed to our driver for suggestion.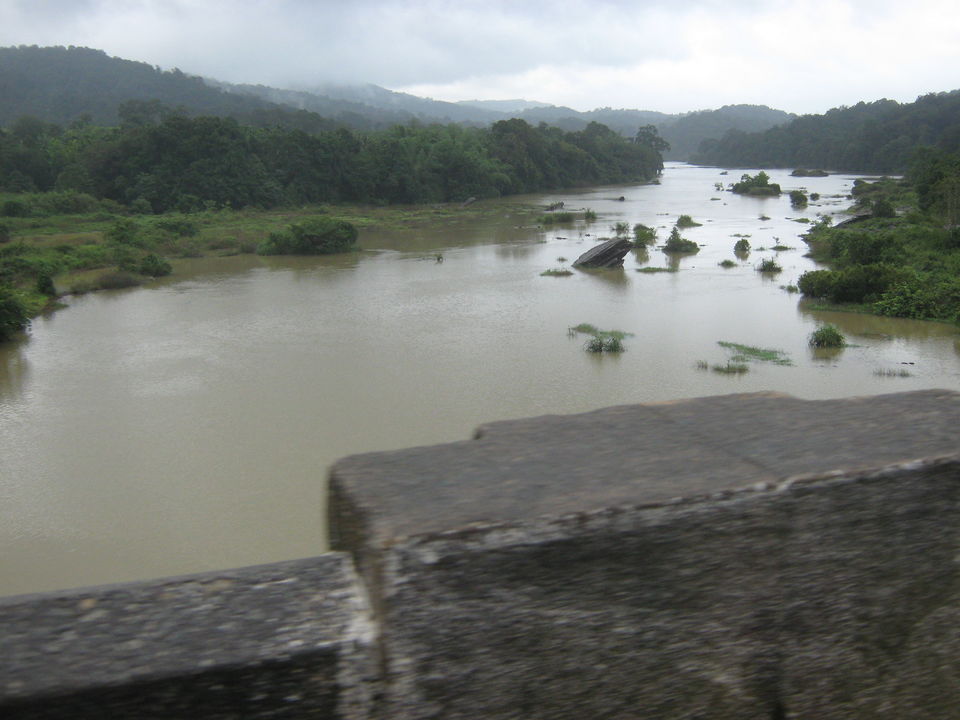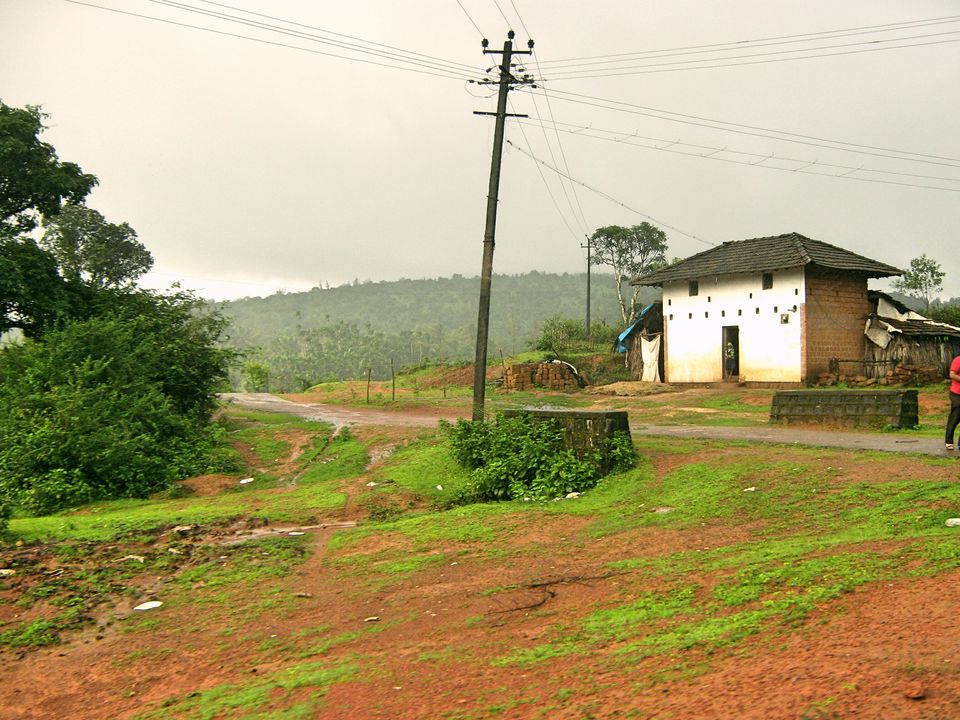 Our next destination as suggested by our driver was Gokarna, which was another 2 hrs drive from Murudeshwar. It was evening by the time we reached Gokarna as it was continuously raining and making it a tough task for our driver to drive fast. The name Gokarna means cow's ear, go means cow and karna means ear as per the Hindu mythology. Gokarna was then a little hide out for foreigners who were in need of a small change from the overcrowded beaches of Goa. The place was bit different as all we could see were foreign nationals more than Indians. We took ourself a small hut nearby to the Om beach on a small shack and ordered a beer for each of us and speant our evening with a cool breeze around. The waves here were much more furious than Murudeshwar and no people were allowed to swim in the beach as the place is also filled with corals underneath waves. We also took a cottage to stay for the night and had a delicious dinner and went early to bed as we didn't had a proper sleep the previous night.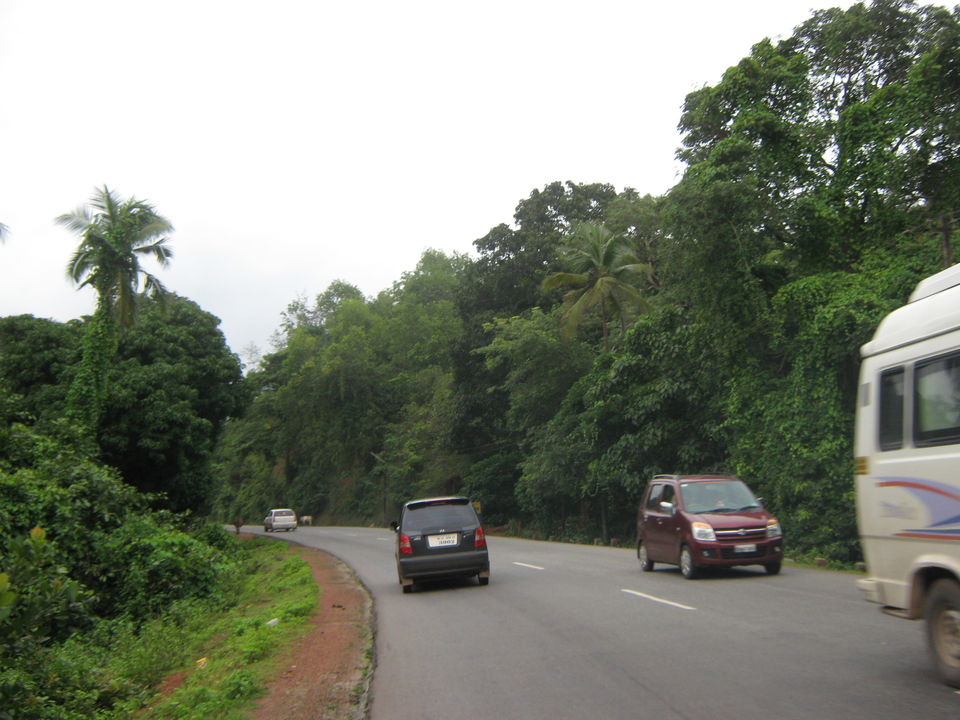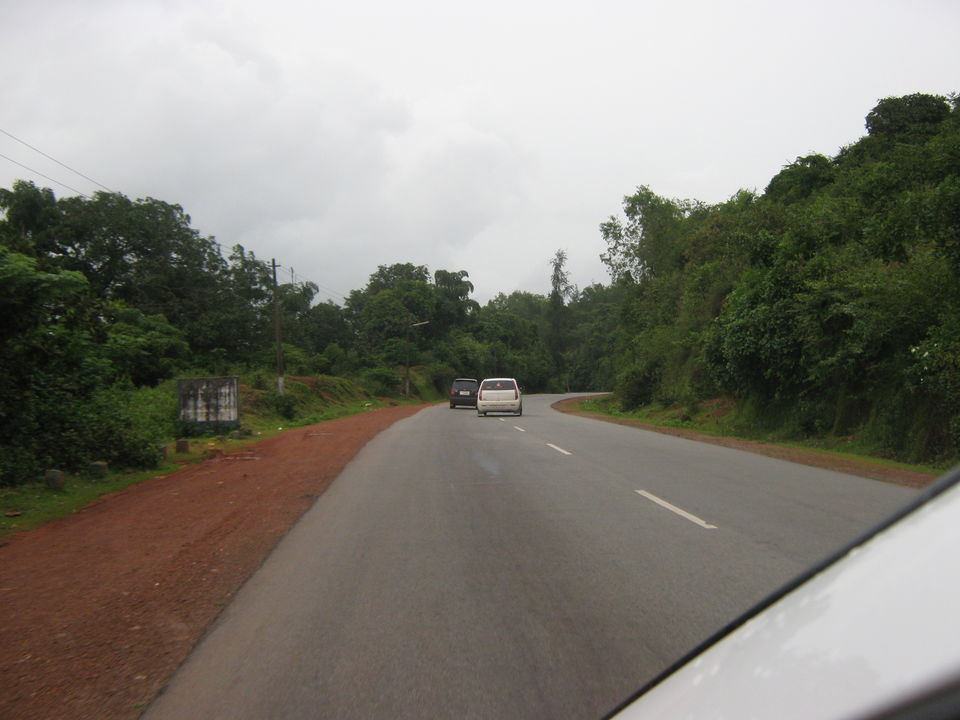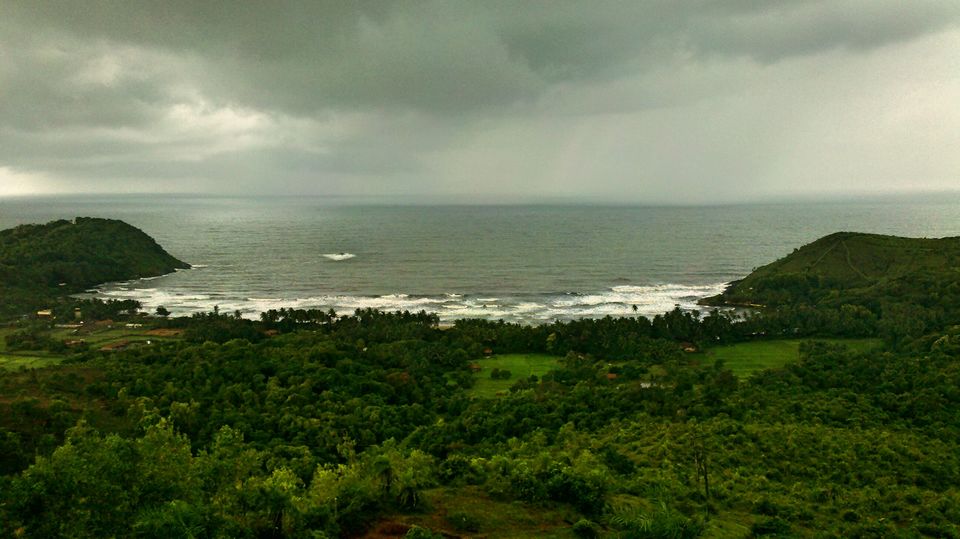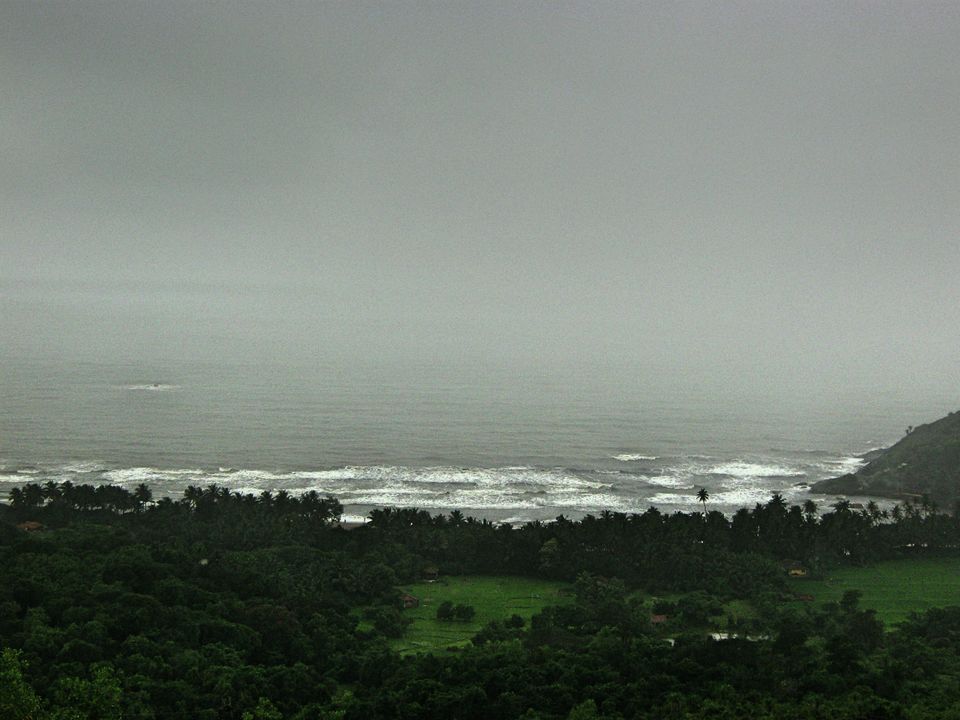 The next day morning was to visit the Mahabaleshvara temple in Gokarna. It is believed that the temple here houses the original image of Lord Shiva's linga also called as Atmalinga. As it is also a piligrimage centre Gokarna is busy throughout the year with tourists of all age groups. After the temple darshan we finished our breakfast in a local darshini and returned to Om beach to spend some more time. As we were in the middle of the monsoon climate, the beach had a drizzle for the entire morning. Walking on the beach for a while we left Gokarna to visit a nearby waterfalls named as Vibhooti falls.
This waterfalls was one of the virgin waterfalls at that point of time as it was known to very less people. Covered by dense Sahyadri forest, we had to trek or might be hike for 2 kms from the end point till where our car could reach. We started to hike this narrow winding forest trial left all alone for us with only small amount of packet food we could buy from a local shift over shop before the trial started. The rains didn't leave us here also and we had to be careful about leeches on the way. Due to rains the forest had few small streams created along the boulders on the way and we didn't miss a chance to dip ourselves in these streams. Leeches didn't let us free all the way and we had to use the match sticks to get rid of them all the way thru bamboo trees. The waterfalls was so furious in flow that we could hear the sound from a long distance only and it didn't feel painful also to hike this far as the water was too pristine and gorgeous. This 30 feet height waterfall gushes down through various cascades, but two of them very evident from the tip of the boulder from where u can see the falls. This waterfall is also named as Mabgi waterfall as it is located in the village by the same name. There were one more boys group near the waterfall busy making a barbeque chicken with hot drinks around. We spent a solid one hour here just looking at the water gushing down increasing its speed now and then as it was raining and also a dense forest around with birds chirping all over we couldn't keep a track of the time also. We were back to the car by 3.30 p.m. and all we had was another 3 hrs of day light before returning to Bangalore.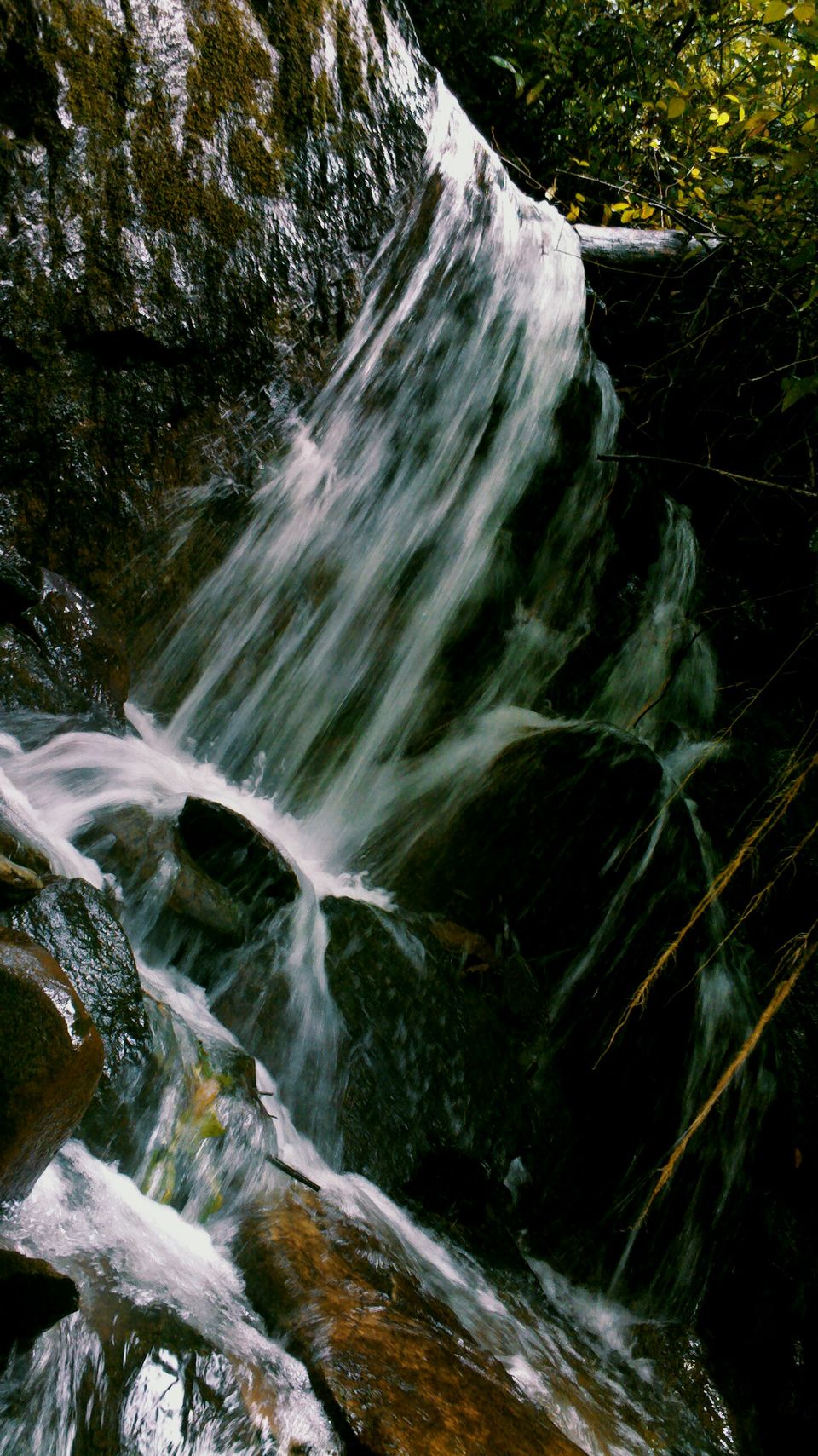 Our next visit was to the place called Yana which is known for the unusual karst rock formations. We were spell bound with the first look of the two unique rock outcrops standing tall in the far distance. The small hike of 0.5 kms from the nearest road head also seemed an arduous task for us as rains didn't even think of stopping for a while. The two rock formations are named as Bhairaveswara Shikara and Mohini Shikara with a height of 120 metres and 90 metres each. The Bhairaveswara Shikara has got its name from the temple which is located inside the cave with the same name. After roaming inside the caves of Bhairaveswara Shikara we had tea and headed out of the place before dawn hit the skies.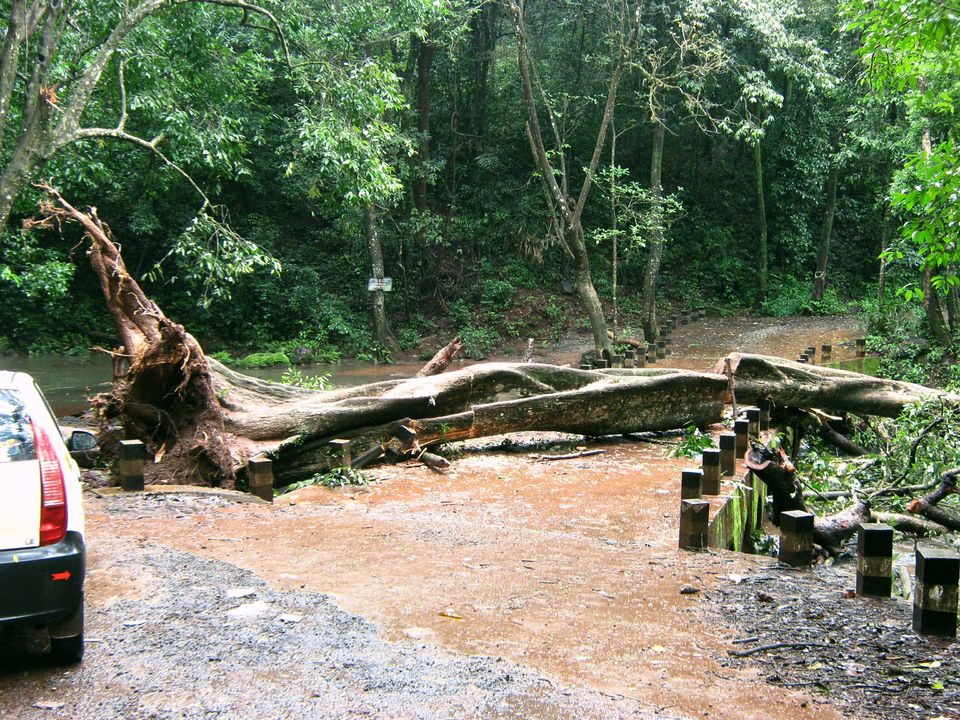 On our way back to Bangalore we finished our dinner in Sirsi, 40 kms from Yana Village and the entire night was on road towards Bangalore. All together this was an awesome chilled road trip which is all new even today in my memories of the virgin waterfalls and the beach with rain and a caves and also muddy roads we had to hike for the destinations we had to visit.
Happy Travelling!!!
Frequent searches leading to this page:-
karnataka tour packages from bangalore, karnataka tour packages from chennai, karnataka tour packages for 8 days, karnataka tour packages for 6 days, karnataka tours and packages