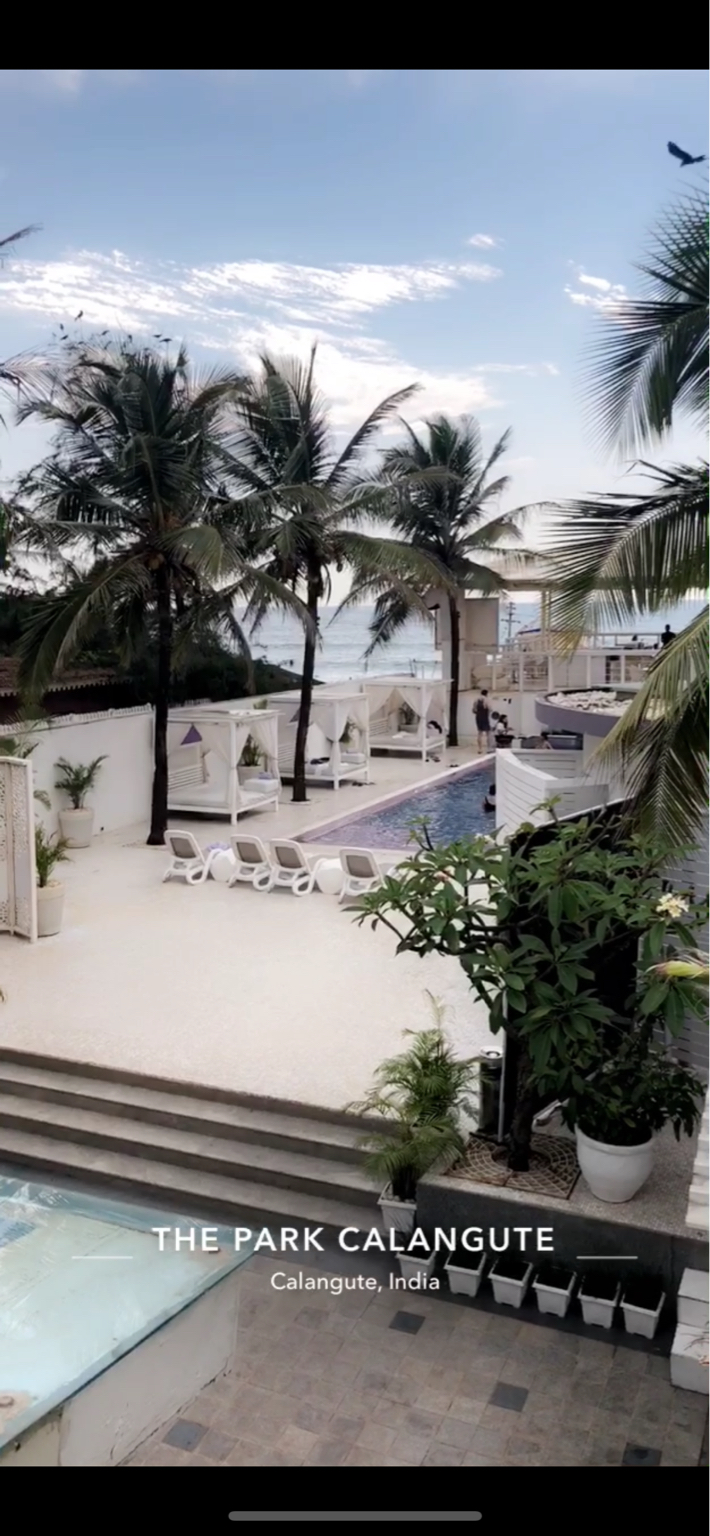 Location : 5/5
We were searching for the beach front property. But In Goa you can see either 5 star properties or local properties are Bech front. and it is hard to find decent affordable place which is beach front that too in the central location. But after searching a lot we found this perfect place for our stay. This property is located on beach stretch between Calangute and Candolim. You can see the beach view photo below. This beach is not private beach but as it is very much less crowded compared to all side by beaches like main Calangute and main Candolim beach. 
Hotel Ambience and Rooms: 5/5
Hotel ambience will give you all beach vacation feels. You can see in the pictures. It is all white n sandy. They have breakfast area and party deck with sea view on one side and pool view on the other. They are having prefect greek interior that you will fall in love with. Hotel rooms also having same white greek theme. We had booked suite room for us and one cannot believe but I was actually getting sea view laying on my bed. It was all dreamy.Rooms are very well maintained. No compromise of any kind.
Room service and Food: 5/5
They offer more than expected when it comes to room service. You do not even have to ask for anything to the service person everything comes just right before you say it. Food here is also good. They have one restaurant and one Deck bar where they serve food and alcohol. Sitting here chilling with good music and your beer you can spend whole day. You even do not need to go anywhere to witness beach sunset you can enjoy that from your own hotel deck.
I highly recommend everyone to have this dreamy stay atleast for your one goa trip. Property is mostly suggested for couples, Families.