I felt blessed sitting beside the calm waters, as the massive dark clouds spread above the skies, and sunlight played peek-a-boo. So calm, so placid, this tranquillity filled me with an energetic aura!
Our itinerary for this day was visiting the most scintillating, Sinquerim, Candolim & Calangute Beaches. The path leading to those beaches were incredible & the weather was mesmerizing. Lush green grasslands, swaying palm trees, the cool breeze got us excited for these trails as we drove at 80kmph.
Sinquerim beach
We sang and with all happiness, we reached Sinquerim beach, to get the initial look of the sea from Fort Aguada. Simply amazed, as the cool breeze blew off my hair, hitting my face hard to have a look at the stunning mighty waves across the rocks & splashing water all around. Indeed, it can be certainly claimed that Sinq is one of the most magnificent beaches of Goa. Water sports lovers, let me tell you that it has International level facilities for Parasailing, Scuba Diving, Windsurfing. So, have a full day fun planned here.
Note: During the off-season months of July - September, watersports are usually closed, as the waves are quite hard-hitting.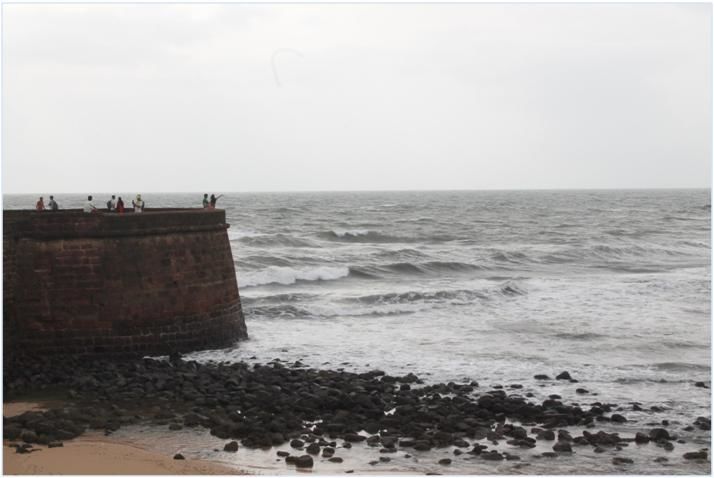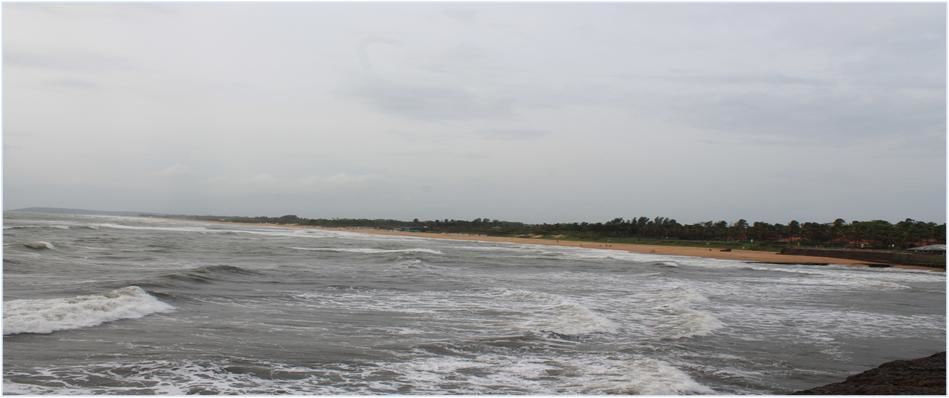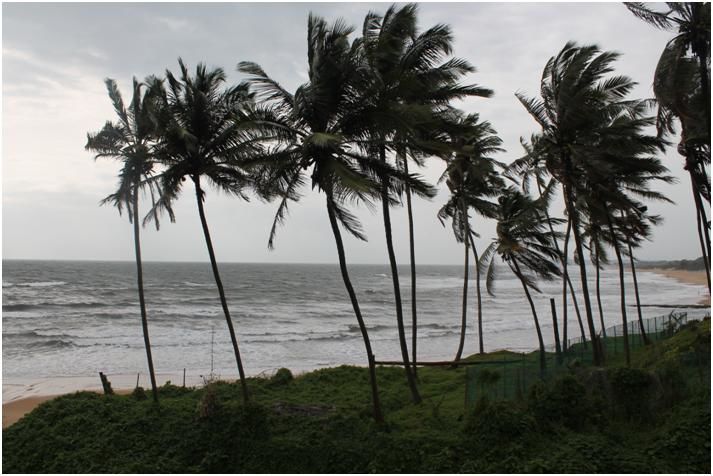 Candolim Beach, Goa:
Walking along the beach following into Candolim was a showery affair for us, as sudden rains lashed the beaches and made us run for around a kilometer, to the only shelter nearby. But I feel, I'm short of words to express that strong thunderstorm and the striking look of the sea I witnessed. The pristine beauty, non-crowded beaches (as we visited in the month of August) were calling us, as the weather normalized and we re-instated our beach walk, hand in hand.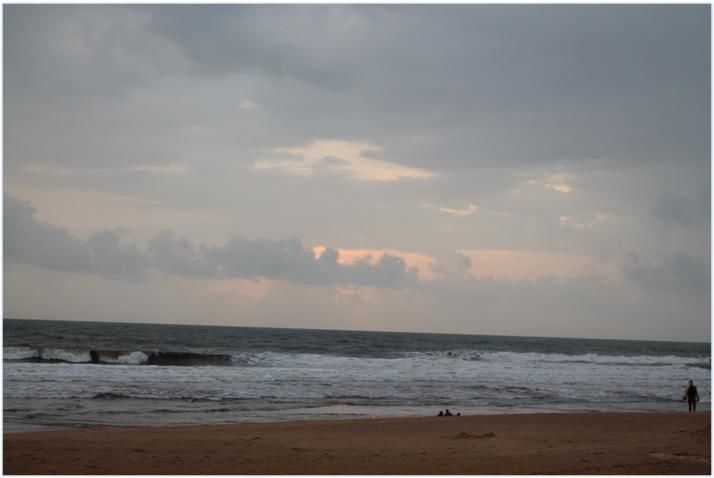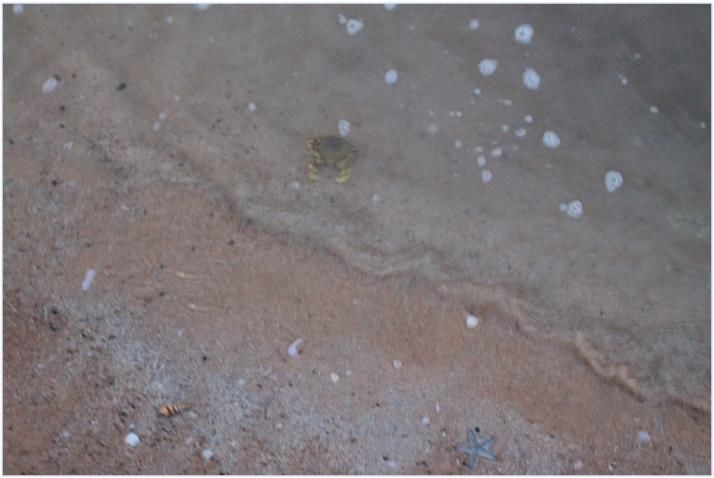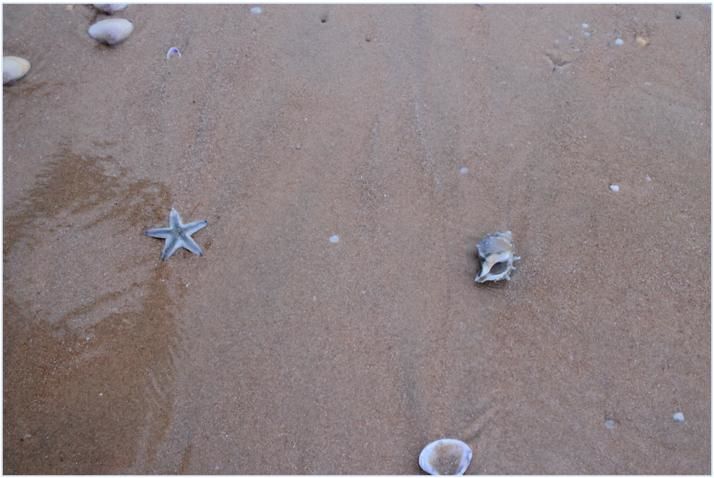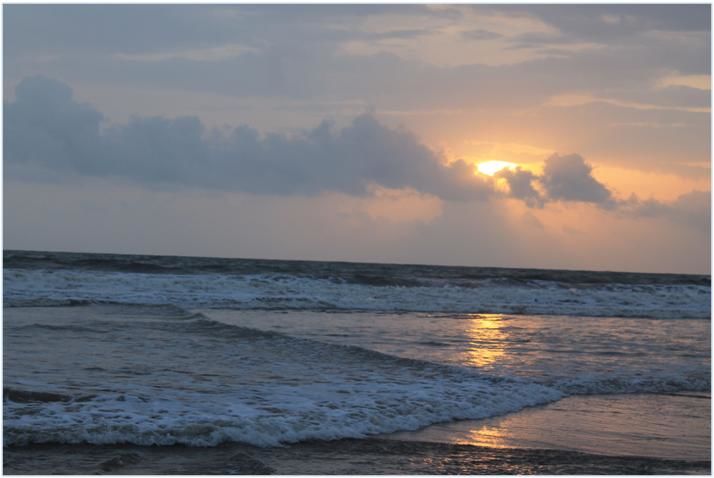 This walk granted us with colorful shells, ample starfishes, fluorescent crabs amidst the waves & a gracious sunset. It couldn't have got better as we continued our walk till the night fell in.
Calangute Beach, Goa: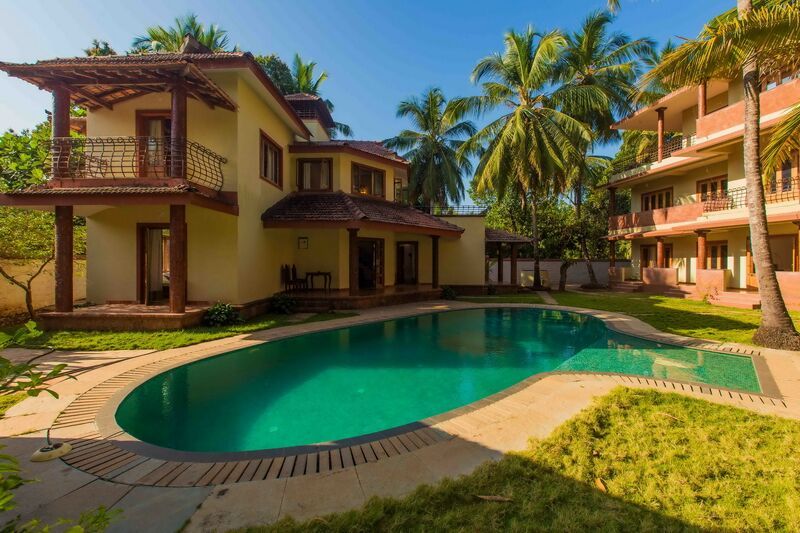 On the way, we did drop at Calangute beach, one of the most touristy and royal beach with numerous eateries, lots of hotels and showrooms with some magnificent artifacts. Despite being an off-season, Calangute beach was quite crowded, due to shacks and its popularity compared to other beaches. One can enjoy some cool beverages and hot foods served at the shacks, right overlooking the sea.
For visitors, planning a trip during the seasonal months, you can opt for Dolphin Spotting tours and get into the adrenaline rush to water sports, right from Calangute beach.
Low cost of living, with no hush-hush, but an easy lifestyle To breathe clean air and stay closer to nature Property investment price is much lower compared to Indian Metro cities Good rental Income mostly during the tourist season
Property Investment in Goa:
As we traversed back to our hotel in South Goa, all I could wonder was the way property in Goa had been gaining traction. Swanky apartments, villa's, bungalows, with all modern amenities are on a sharp rise. People are investing in properties for their holiday stay as well. And why not, when you get the most beautiful life to live in Goa.
Here are some reasons why Investment is on a rise in Goa:
How about those panoramic views of Sea, swaying palm trees and sandy beaches? How about getting up to your own pool in a calm and serene atmosphere? And how would you feel, when you opt for hiking the hills and opt for nature walks in the beautiful forest trails of Goa? Well, that's the luxury which people having properties in Goa can witness. Goa's tourism has increased manifolds, in the last 7-8 years, so has the dearth of accommodation increased. Right from Luxury Villa's, Farmhouses, Apartments, you can check out any kind of properties via Goa Villa Estate, which provides real estate services in and around Goa. While Location is a big choice, all facilities and the right pricing are very important.
Time to explore Goa, your way!
Keep Travelling,
Team #FOTW