Frequently known as the "Queen of beaches', Goa is located on the west coast of India. This tiny emerald with golden-sand beaches is one of the most popular tourist destinations in India and a paradise for the seafood lovers.
I visited Goa for the first time in 2014 with my husband and we fell in love with this amazing place at the very first sight. In the last 4 years, we visited Goa for 5 times and this place never disappointed us. Both me and my husband are seafood lovers and whenever we visit Goa, we try to explore some new outlets based on the reviews in zomato and other food related websites. There are so many restaurants in Goa which serve delicious food with great service and an amazing ambiance, but some of them are so amazing that I can visit those places again and Again. In this article, I have listed down my top 5 favorite restaurants in North Goa and according to me, these are some must visit venues for the sea food lovers. Here's my top 5 favorite outlets in North Goa: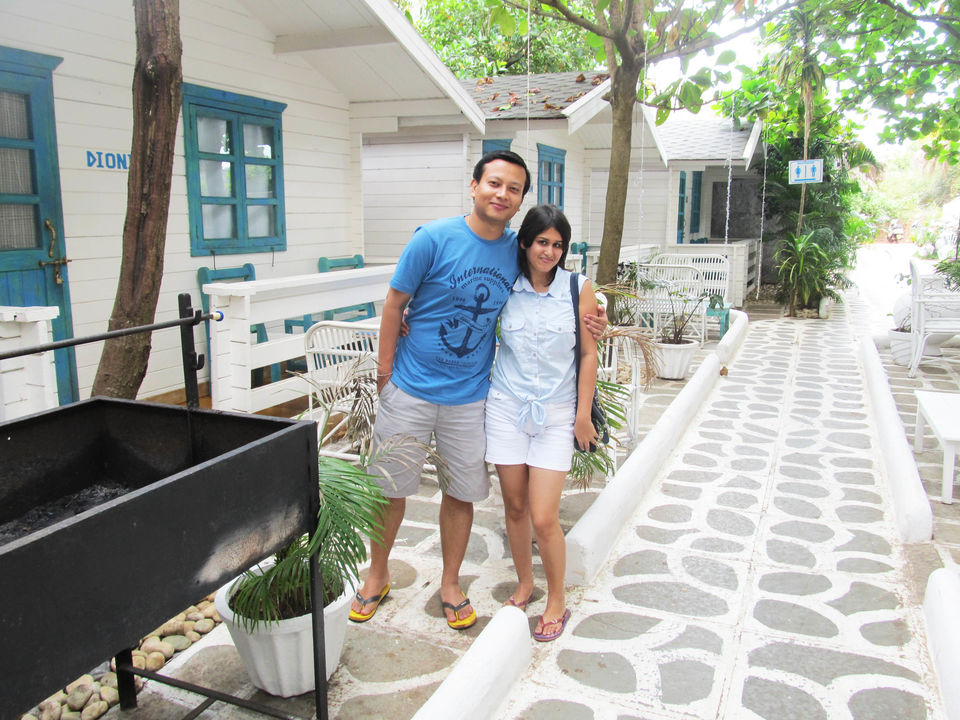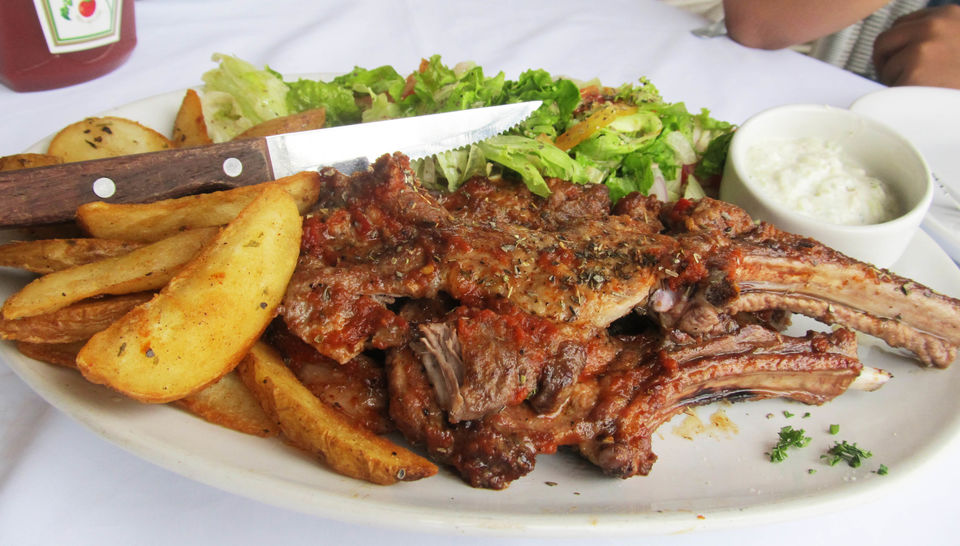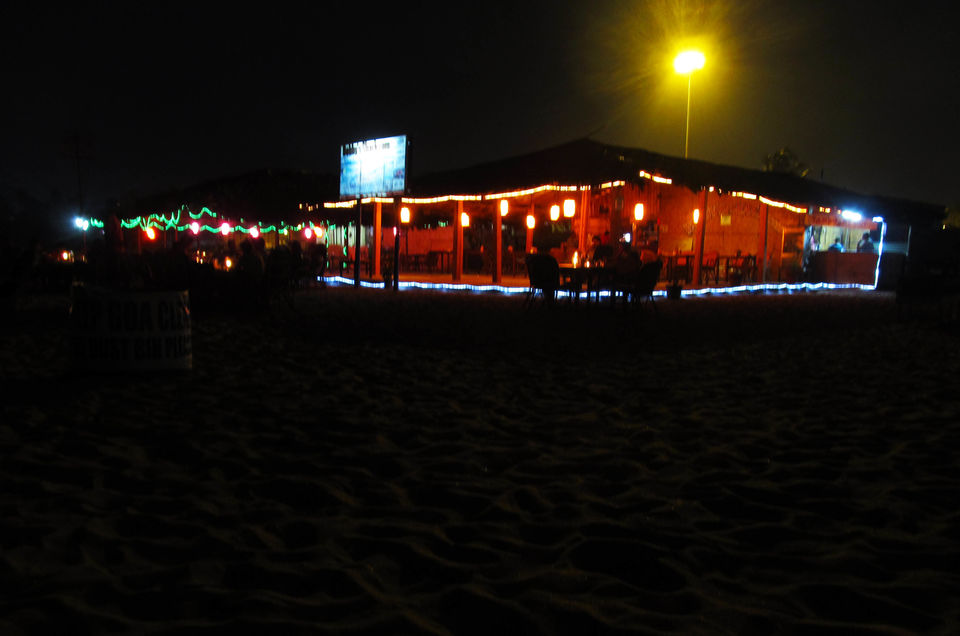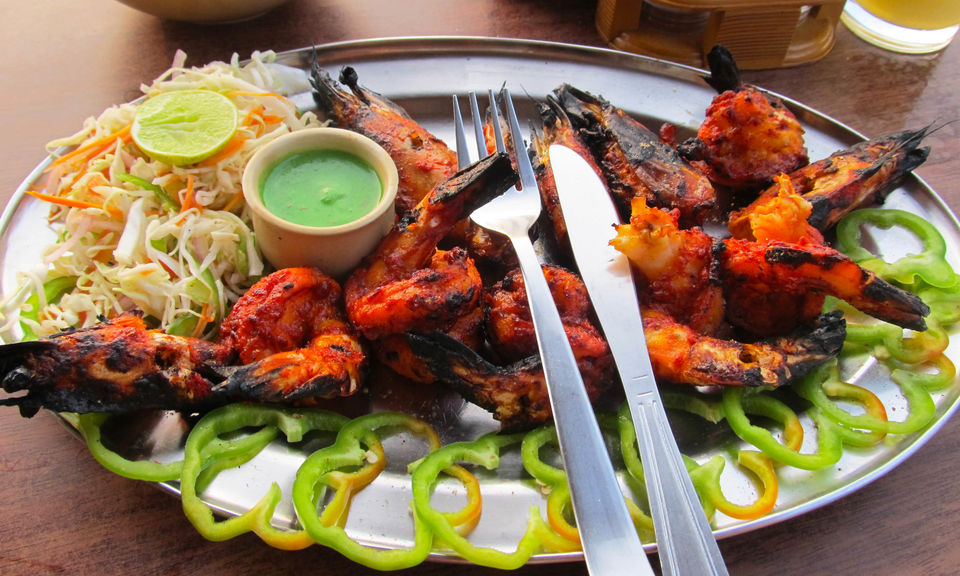 Shivers Garden Restaurant: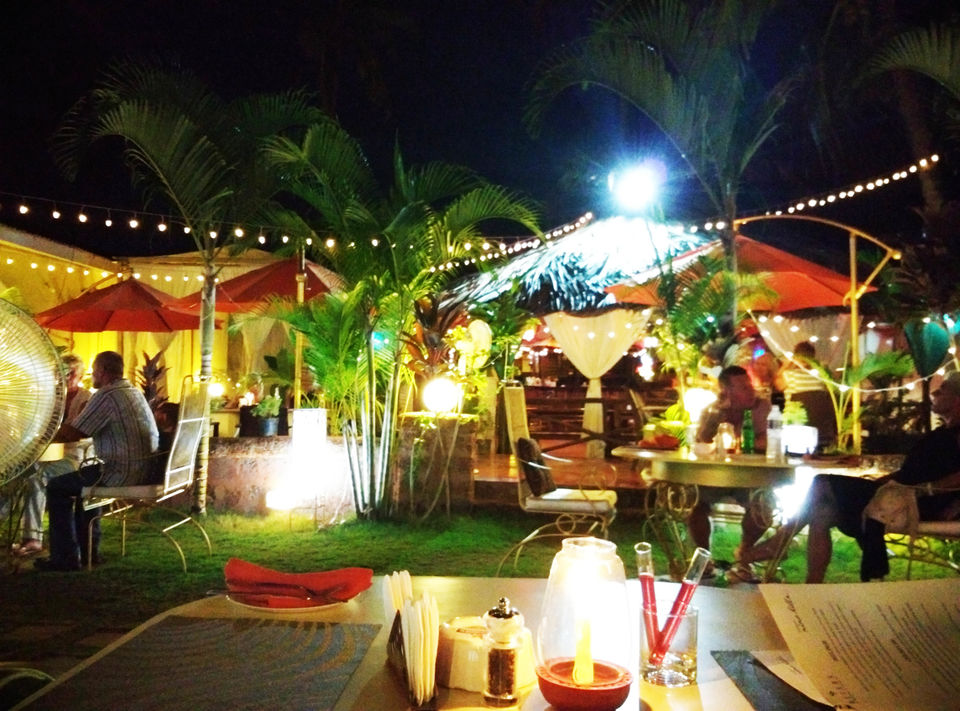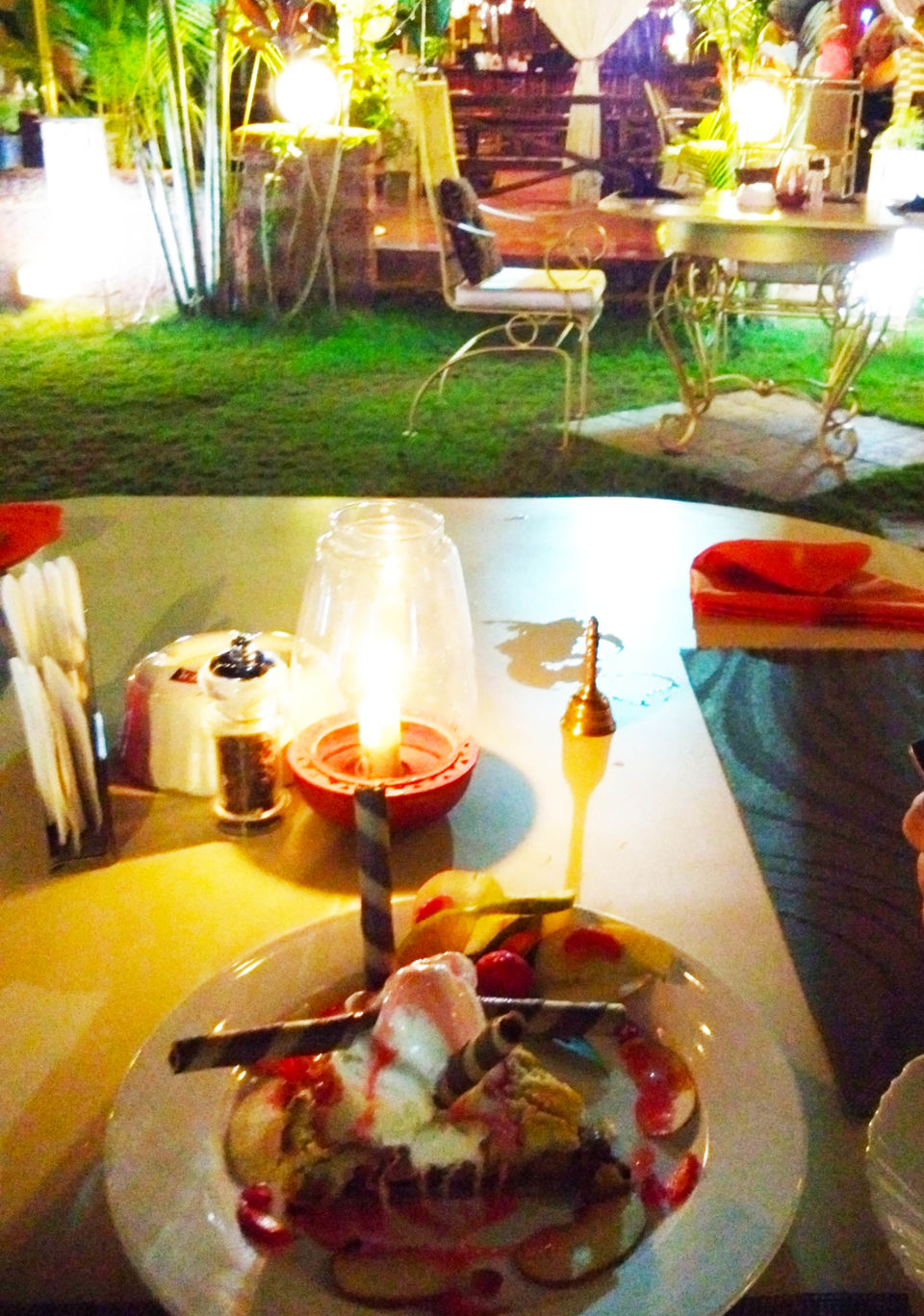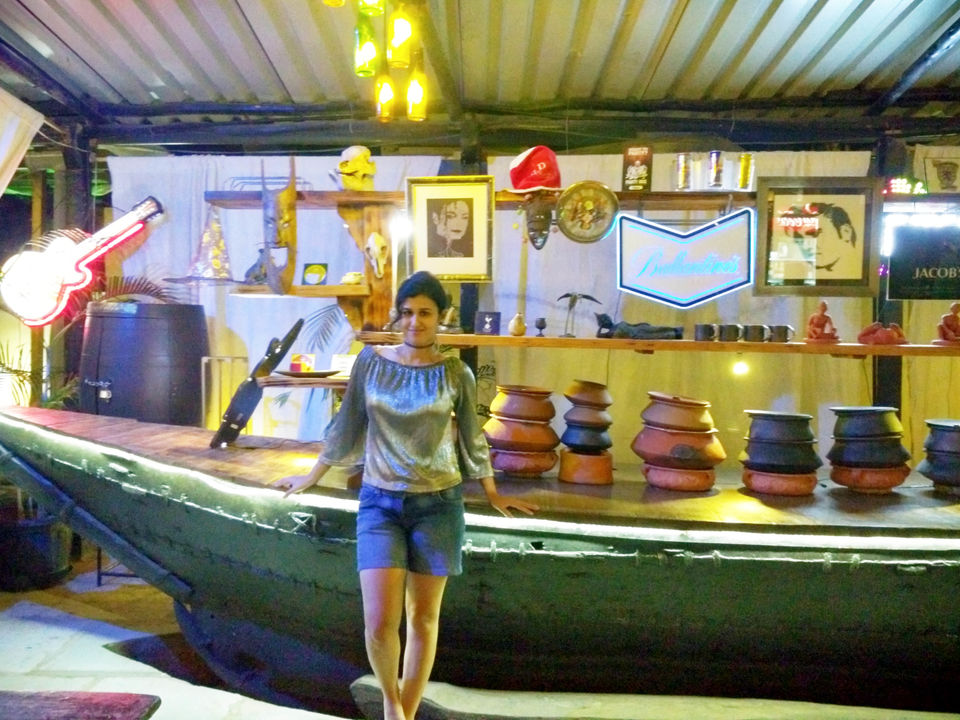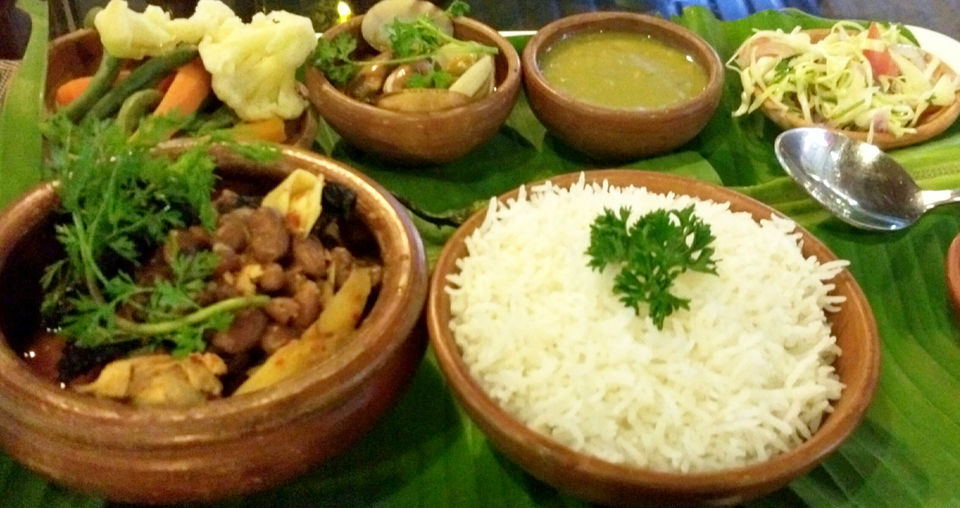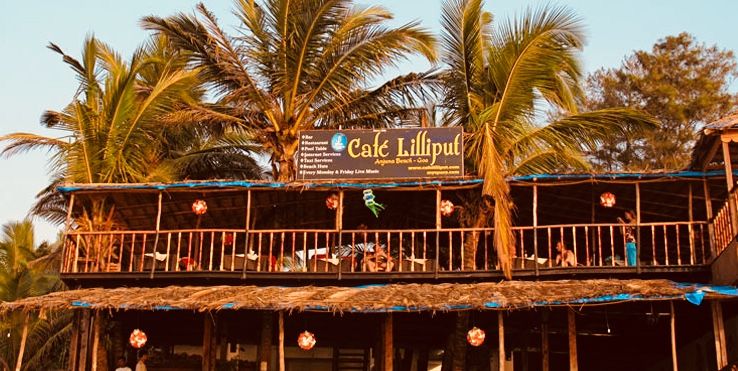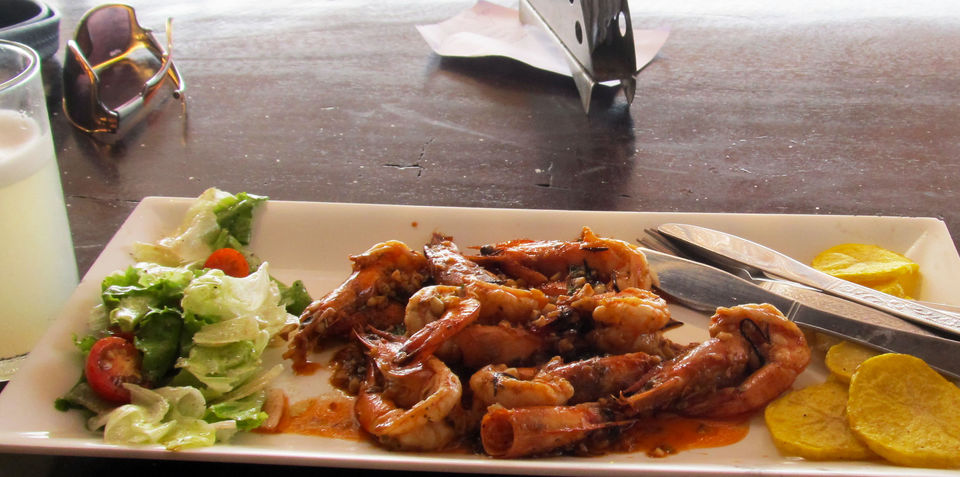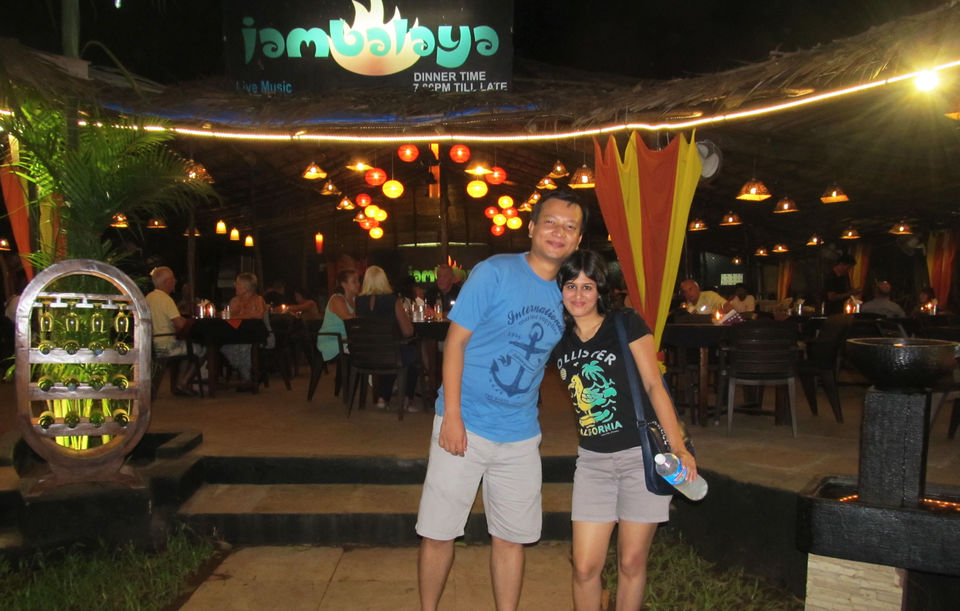 If your close your eyes and picture the Greek Islands, what image would you see? For me, it is the classic combination of white and blue everywhere.
If you want to inhale the beauty of the quaint Greek architecture along with the mouth watering classic Greek dishes in India, then "Thalassa" is the perfect place for y0u.
Thalassa is one of the prettiest places in North Goa located near the small Vagator beach with the magnificent view of the Arabian Sea and the small Vagator beach.
After reading lots of amazing reviews on Zomato, we(me and my husband) decided to visit this place for lunch. We were staying near Candolim beach and Thalassa is situated near Small Vagator which is almost 12km away from Candolim. Whenever we visit Goa, the first thing we do is to rent a bike. If you are in Goa, rent a bike and roam around with the help of google navigator as this is the best way to explore this exotic place.
After a refershing ride, we reached the Greek Taverna and luckily, got a table with sea view (which is tough to find without reservation). We ordered some greek food (all non-veg which includes prawns and chicken) there and all the dishes turned out to be amazing and delicious. The wonderful ambience with Santorini like feeling, the amazing view of Arabian Sea, great service and the mouth watering food made my day. This Taverna is one of my favourite outlet in North goa and I will recommend everyone to vist this place at least once during your Goa trip.
cuisine: Greek, Mediterranean
Can you imagine North Goa without shack? It's tough for me.
Goan shacks are the temporary huts right in front of the sea where you can relax and enjoy delicious Goan cuisine with the beautiful sea view and the refreshing sea breeze. Late evenings and nights at the shacks is the best experience in Goa with delicious food, candle light dinner, lively music, decorative lighting and refreshing sea breeze. Some shacks also arrange fireworks and parties at the night. We usually stay near Candolim beach(as Candolim is our favourite beach in Goa) whenever we visit Goa. In my last 5 trips to Goa, I have been to many shacks in Candolim and enjoyed their excellent food. I love all the shacks in Candolim which includes Calamari, Spotty's shack, Monico's shack and many more, but my personal favourite is Bobby's shack. We have been to this shack several times and it never disappointed us. Both me and my husband are seafood lovers(specially prawns) and seafood (Specially king prawns and tiger prawns) in Bobby's shack are simply out of the world. If you are in Candolim and a seafood lover, then you should definitely visit this shack.
cuisine: Goan, Seafood
To be very true and honest, Shivers garden is the most romantic restaurent I have ever visited. We wanted to explore a new outlet near candolim for dinner and while browsing the internet, found some beautiful pictures of this place. Those pictures were so amazing that I insisted my husband for a dinner at Shivers. He was confused for a while but finally agreed. This restaurant is situated at the Fort Aguada Road, opposite the famous Kingfisher villa. There is a small lane on the opposite side of Kingfisher villa where this tranquil Little Romantic Oasis lies. This place turned out to be much more amazing, well decorated and pleasant then the pictures I found on the internet, with a beautifully decorated garden with soothing live music.For us, biggest surprise was the 'Naga Thali' in the menu. Both me and my husband are big fans of authentic Naga food cooked with some local herbs. We ordered two naga thalis along with some starters and everything was excellent. We also tried some desserts suggested by the hotel staff which was yummilicious. The hotel staff is very friendly and service is very good. Till now, we have visited this restaurant three times and every time, this hidden paradise surprises us with it's amazing food, service and beauty. Our first experience in this restaurant was so good that we promised to visit this place whenever we visit Goa. This place is my personal favorite and I highly recommend this place to every tourist in Goa.
cuisine: Continental, Goan, North Indian, Naga, Seafood.
If we think of Anjuna outlets, then the first name comes to our mind is Curlies. Curlies is no doubt a awesome place but it is always crowded. Cafe Lilliput is a outstanding place on the Anjuna beach with an amazing view and delicious food. This place is happening but less crowded than Curlies. If you visit Goa during monsoon, you will not find any shack as Goa's beach shacks are packed up during the monsoon season. During that time period, if you want to have some delicious sea food with the refreshing view of the sea in front of you, then cafe Lilliput is one good option for you as this restaurant is always open (opened during monsoon).
cuisine: Fast Food, Continental
Fisherman's cove and Jambalaya
You might be thinking why I mentioned two names hear and the reason is these two outlets are equally favourite to me. It is not an easy task to pick one of them, so I picked both.
Night life in Candolim starts in the early evening after the sun sets around 6.30 pm. The streets are lined with venues which become lively after sunset. These restaurants with decorative lighting, lively music and the mouth licking food are always main attractions at night for the tourists in Candolim. In my recent visits to Goa, I have visited many restaurants in Candolim street for dinner and among all of them, my favorite outlets are : Fisherman's cove and Jambalaya.
Fisherman's cove is a nice place with a typical Goan setup. The food is always fantastic and the restaurent is always busy. If you are a seafood lover, we you will love this place for sure. The live music at night, makes it even more attractive.
cuisine (Fisherman's cove) : Goan, North Indian, Chinese
Jambalaya is another venue in Candolim, which is one of my favourite outlets in North Goa. We tried continental food in this restaurent and it was excellent. This is also a beautiful restaurent with a very nice ambience, live music, excellent service and fantastic food. If you are looking for a happening restaurent with some amazing live performance and fantastic food, then this restaurent will never disappoint you.
cuisine (Jambalaya) : Goan, chinese, north Indian, continental