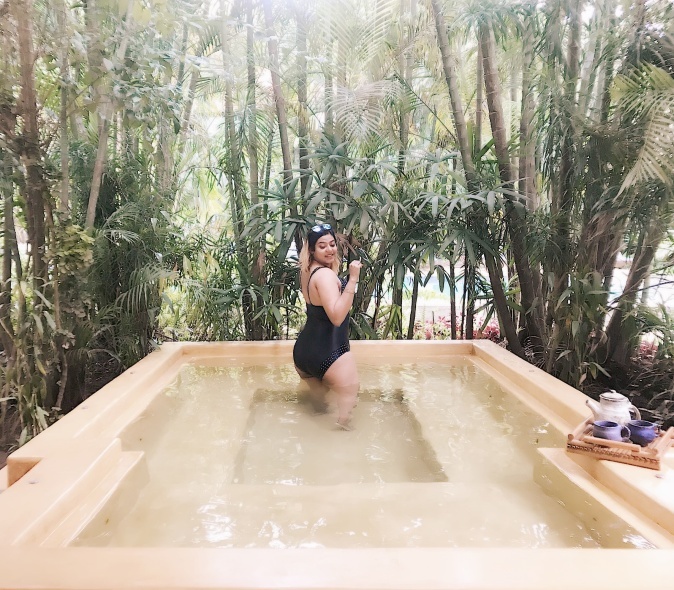 Sometimes the most productive thing one can do is relax. The stress arising from the rush that starts from the moment we open our eyes, whether we are at home or at the work place, whether we are alone or with a crowd, needs to be wiped off at some point of time. We need to stop, relax and refresh ourselves for the next go.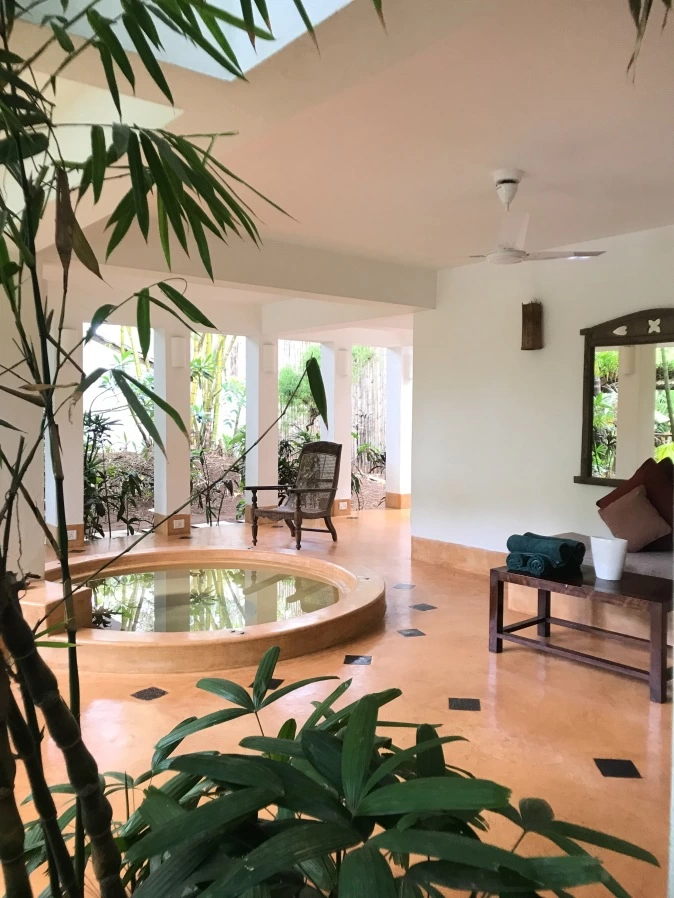 Coco Shambhala Goa is a place to get this rejuvenation in a luxurios way and I too needed a day off from my schedule. As the word "Shambhala" defines a peaceful mythical hidden kingdom, it actually is a place of peace, happiness and tranquility located in Goa. A collection of 4 luxury holiday villas set in the tropical gardens with a freeform swimming pool. The villas sync with the Goan lanscapes and cultural vibes to bring in an air of relaxation around. To provide the resident and non resident guests and experience of this luxury, they created a unique concept of 'Spa Days at Coco Shambhala' of which I chose to be a part of.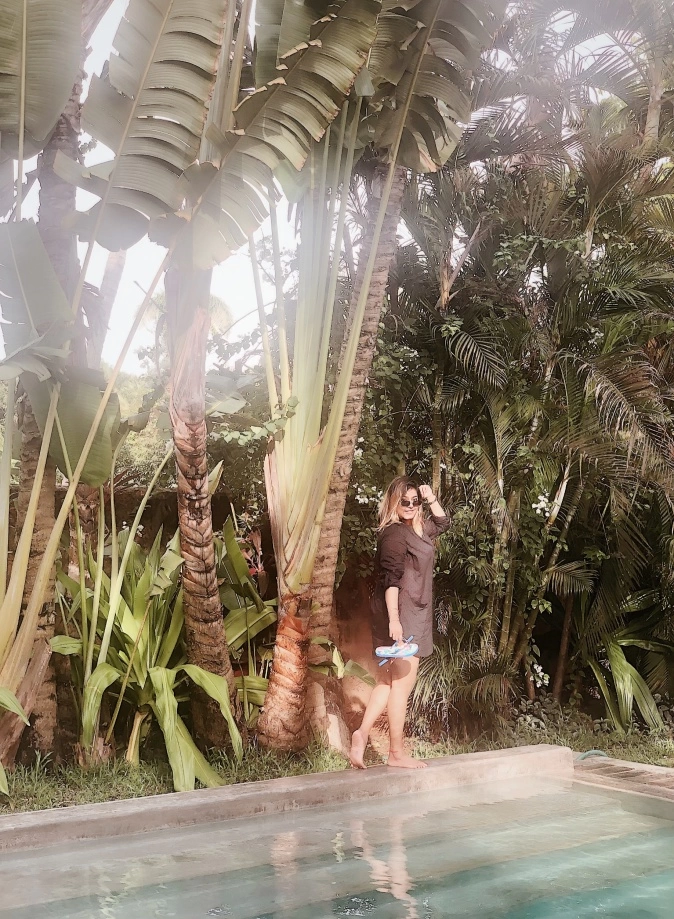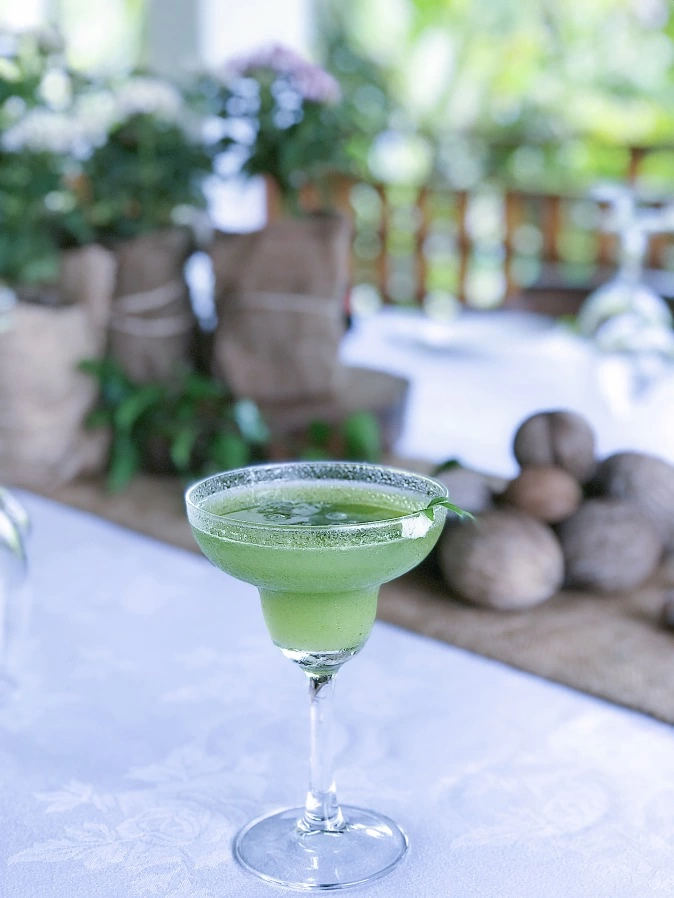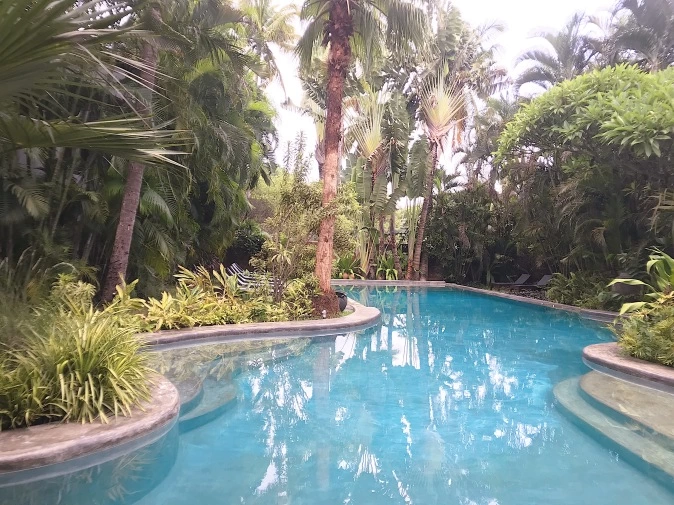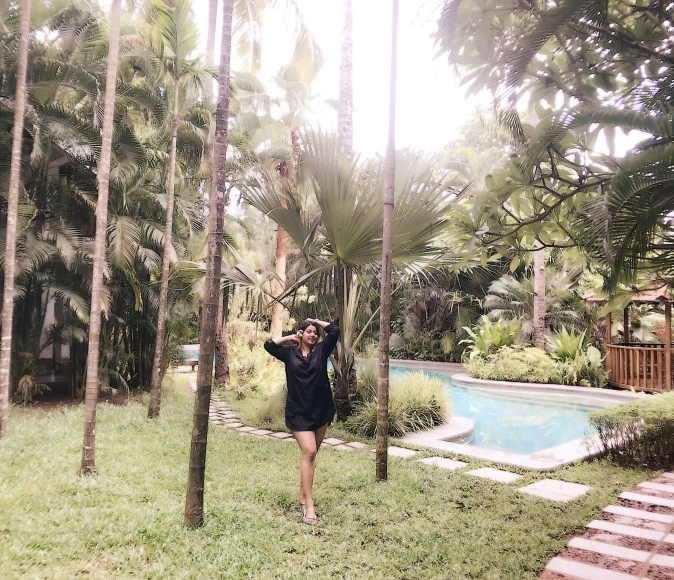 I reached the villa around noon and started the tour of the villa with a nice Curry Leaf Cocktail. It was my day to unwind and recharge myself and I knew I was at the best place. Everything around the villa was about luxury created by the most hospitable and warm people at the Coco Shambhala family. I checked in to one of the villas and settled myself before I started exploring the place and my shoot. Each luxury villa has a stunning tree top living pavilion, a private plunge jet pool, 2 large bedrooms with ensuite bathrooms, a kitchen and a complimentary car and driver.I quickly headed for my spa which was the prime reason I wanted to visit this place.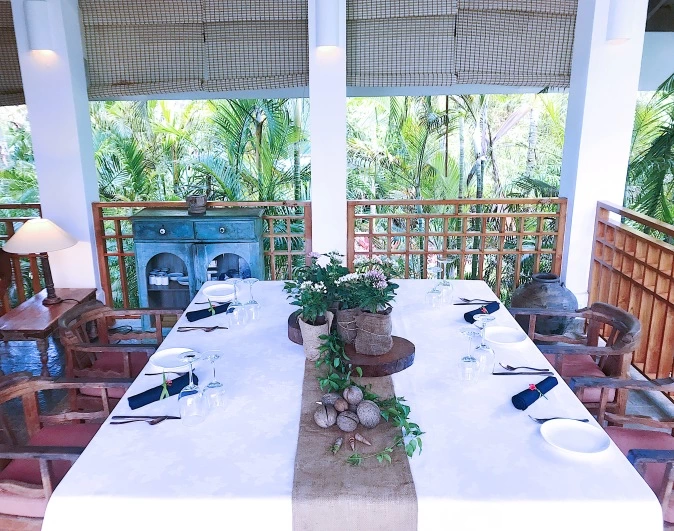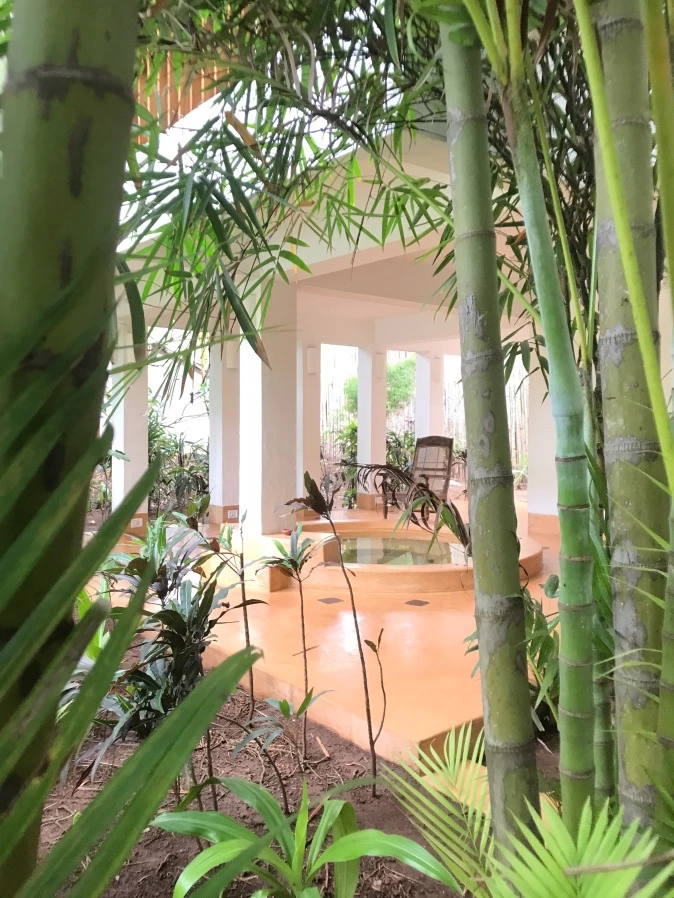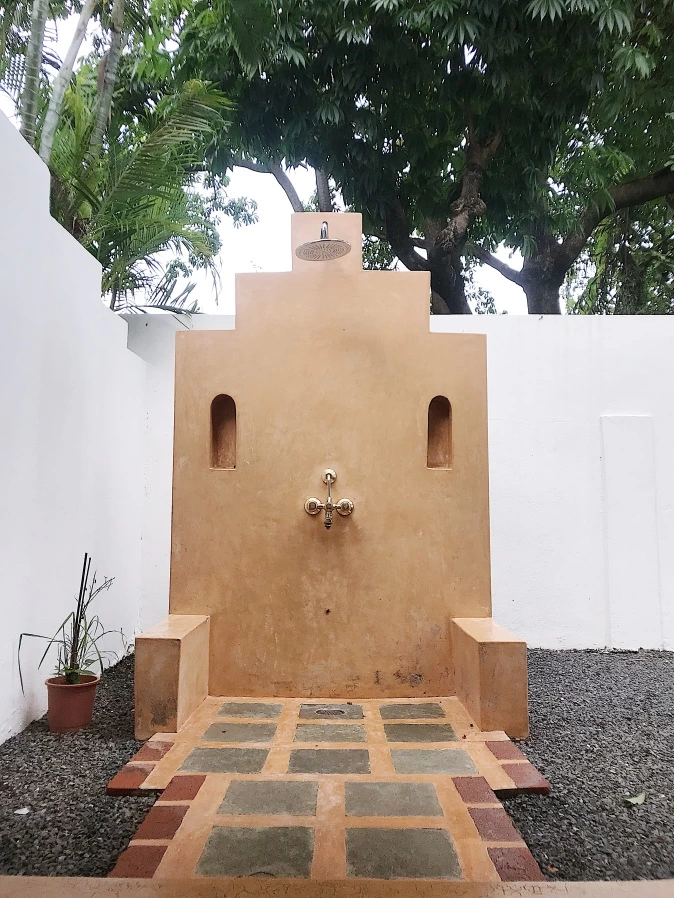 The Coco Shambhala Spa is designed in a way with different treatments and spa days which are curated not only to relieve you from your exhaustion but also to make you feel good about your self. Hidden in a part of the jungle styled garden, the spa is equipped with a steam room and massage area for guests. The different treatments designed are Jet Lag Treatment , Cellulite Draining Scrub , Firming and Toning Body Massage , Indulgent Crystal Rose Body Polish to name a few. While the Spa days package consisted of Special Day Package, Special Lunch Package, Regular Day Package and Regular Lunch Package. I opted for a specially curated Special Spa Package along with a relaxation spa. A very sweet lady named Rosy welcomed me and made sure I was comfortable. During that one hour session, I realised that she was a pro at her massaging skills as she kept in mind my pain areas while I felt all my tiredness just melt away. I can't express how relaxing indeed it was and how much I needed it. I finished it with a quick shower and by this time I was hungry and headed for the lunch.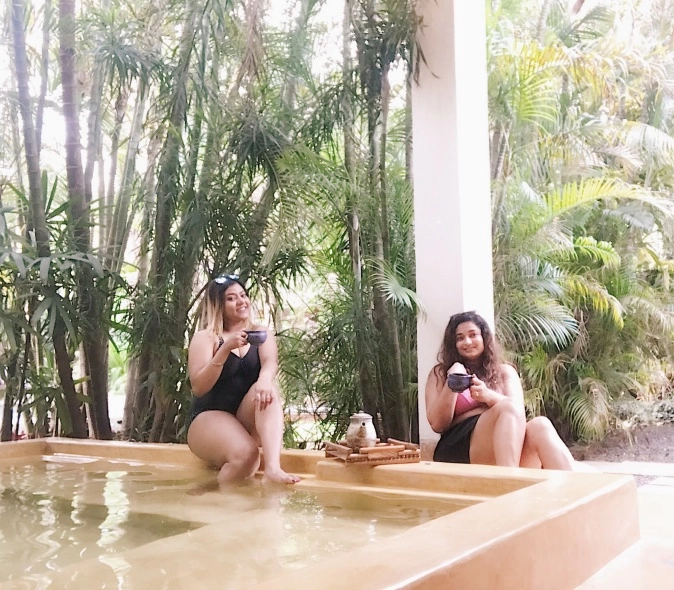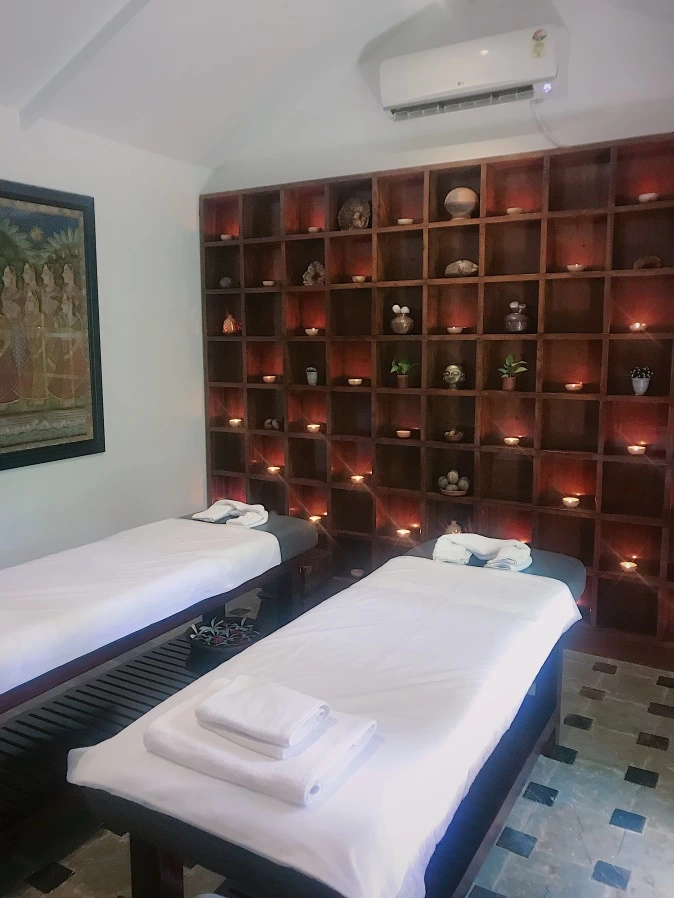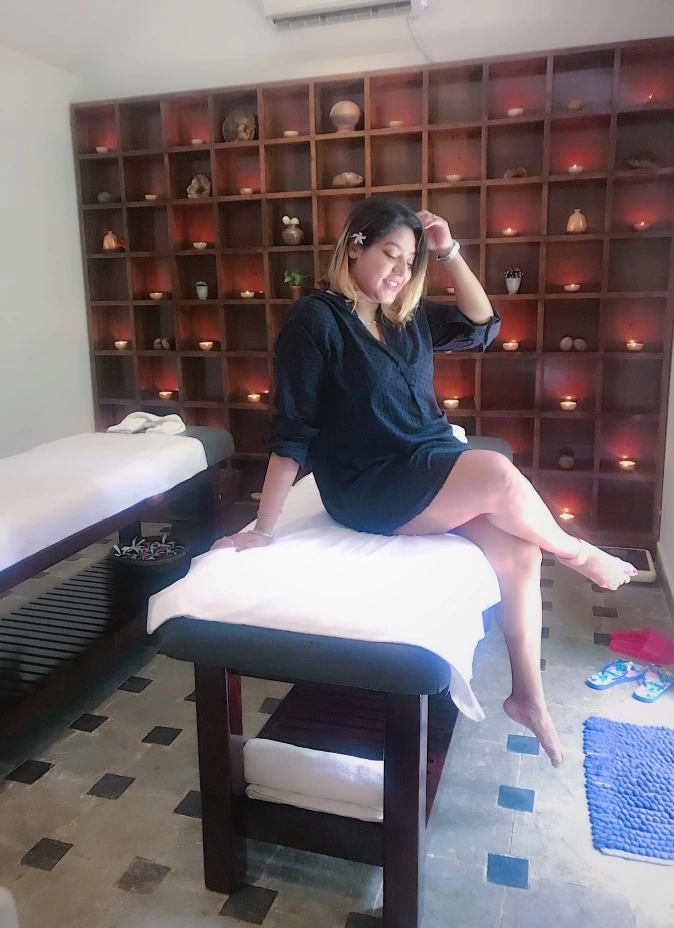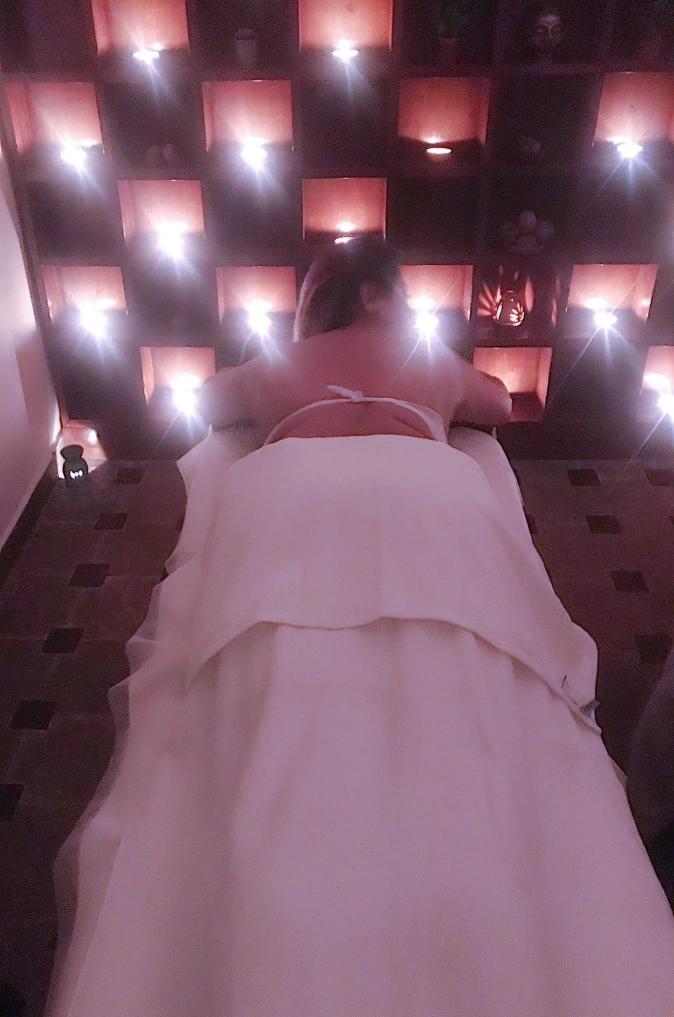 The menu showcases the best of Goan cuisines with fresh and local produce making it even better with their techniques learnt from the best of chefs around the world and their culinary practices. There was Raw Papaya & Carrot Salad , Beef Moussaka Timbale , a chicken version of it was made as I do not have beef, Chilli Chocolate Ganache , Spiced Beetroot Cakes for lunch. I just loved the food and it was indeed a taste that I liked of late and will remember for sure. I could not wait for the food to get digested so that I can go to the pool.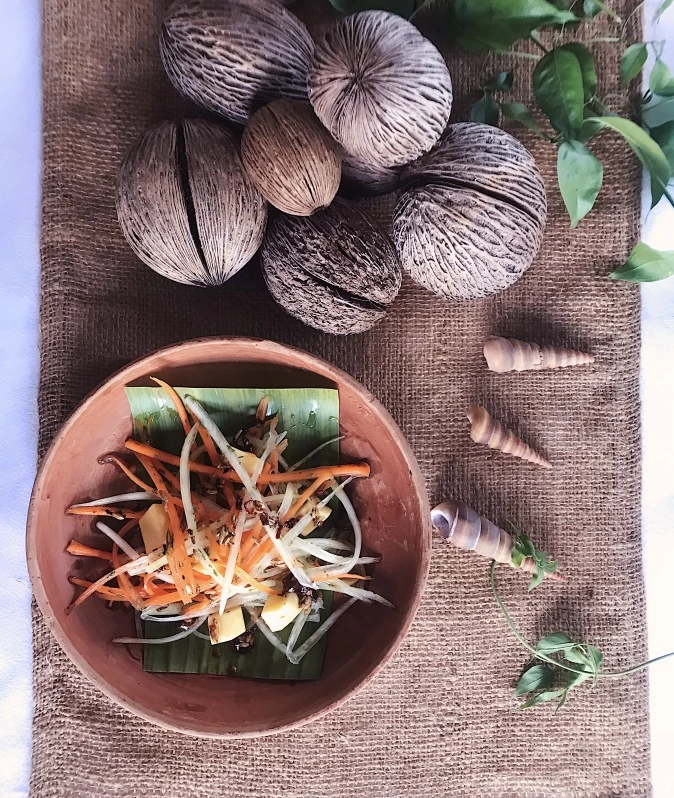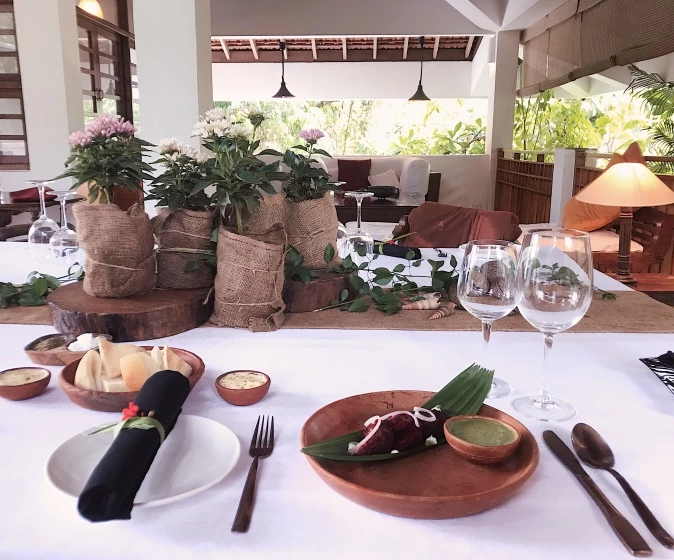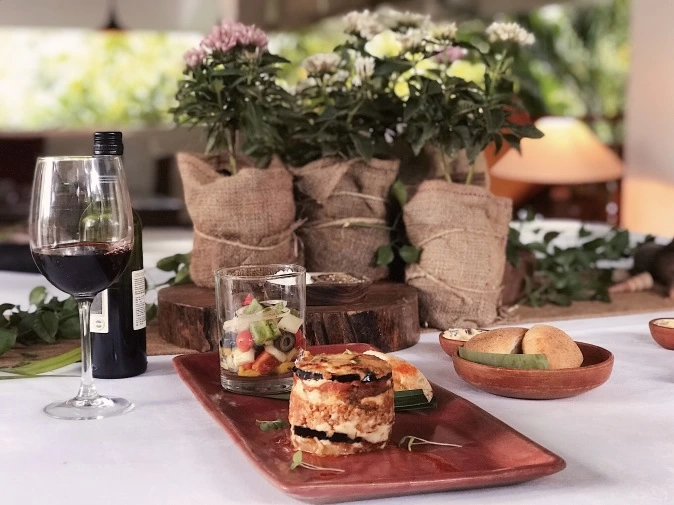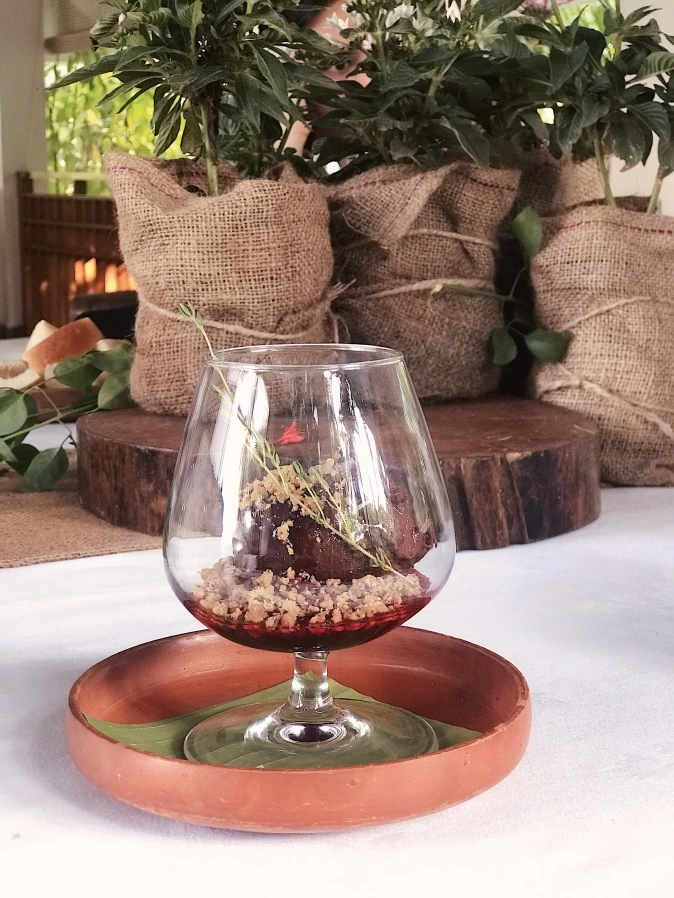 It is a huge beautiful pool to laze around amidst the tropical paradise. The greenery around was so soothing that I did not want to come out of the pool though it was a bit cold specially when it is monsoons in Goa and there is always a drizzle. Luckily I had an option of the private jet pool in my villa, so why not enjoy that as well. The staff made it better by serving a nice hot green tea by the poolside which again is my favourite mood enhancer.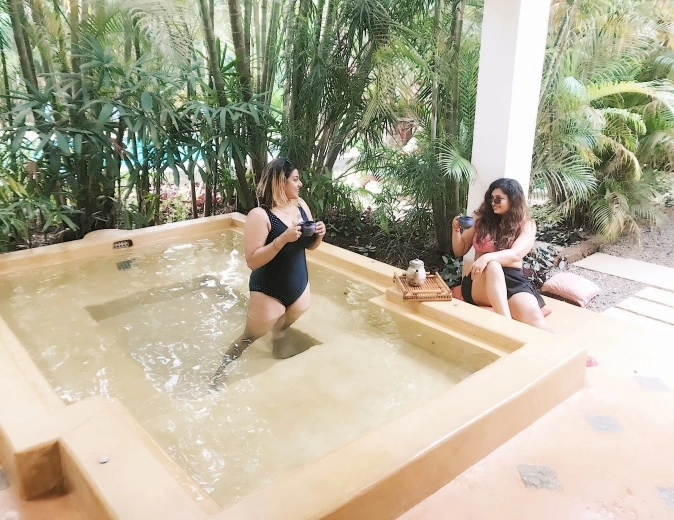 What a day it was! A complete luxury experience with a revived, refreshed and rejuvenated myself. It was a fantastic idea of Coco Shambhala to curate such a package of Spa- daycation to unwind for a day. And as they want their guests to come back like old friends, I definitely want to come back for and splurge on this luxury.