A Truly Maldivian Experience at Furaveri Island Resort and Spa Maldives
We have been planning to visit Maldives since so long, well after visiting it we can say that the wait was worth a while. we know staying at Water villa is on the bucket list of many of us, isn`t it? well it was on our bucket list to spend one night in overwater bungalows and we want to unchecked it from our list so we decided to visit Maldives . There is no place on earth like the Maldives. Made up of hundreds of islands on 26 coral atolls, this stunning nation is a tropical paradise in the truest sense.
This Dream place of many Honeymooners comprises of more than 1800 Islands.The epitome of lush tropical getaways, the Maldives offers unrivaled paradise. We visited Maldives for 6 Days and we stayed at Furaveri Island Resort and Spa during an end of February 2018. Surrounded by turquoise waters and colorful marine life, Furaveri is a beach lover's dream come true. Furaveri Island Resort and Spa has a lot to offer those who want to experience exotic luxury.
Furaveri Island Resort and Spa is a perfect beach holiday gateway for individuals, couples and families. whether you like to experience marine life or exploring exotic island or like to stay at remote island Furaveri Island Resort and Spa will surprise you in every Way. Set in the exotic Raa Atoll, Furaveri Island Resort & Spa features a private beach area. Guests can indulge in rejuvenating spa treatments at the Furaveri Spa. The dining options are located prominently providing panoramic views of the beach, lagoon and the nearby lush islands.
Talking about A Truly Maldivian Experience at Furaveri Island Resort and Spa Maldives, If you want to experience World Class service in a Private Island in the beautiful paradise of Maldives then we would Recommend Furaveri Island Resort and Spa.
– ACCOMMODATION –
This Luxury Resort comprises of The 107 private villas specifically designed to meet every individual `s preferences and are set among lush vegetation, in the first row on a sandy white beach or settled near a sparkling turquoise lagoon.
Furaveri Island Resort and Spa offers Six Category Villas :
Garden Villa
Beach Villa
Water Villa
Dhoni Pool Villa
Beach Pool Villa
Two Bedroom Water Suite with pool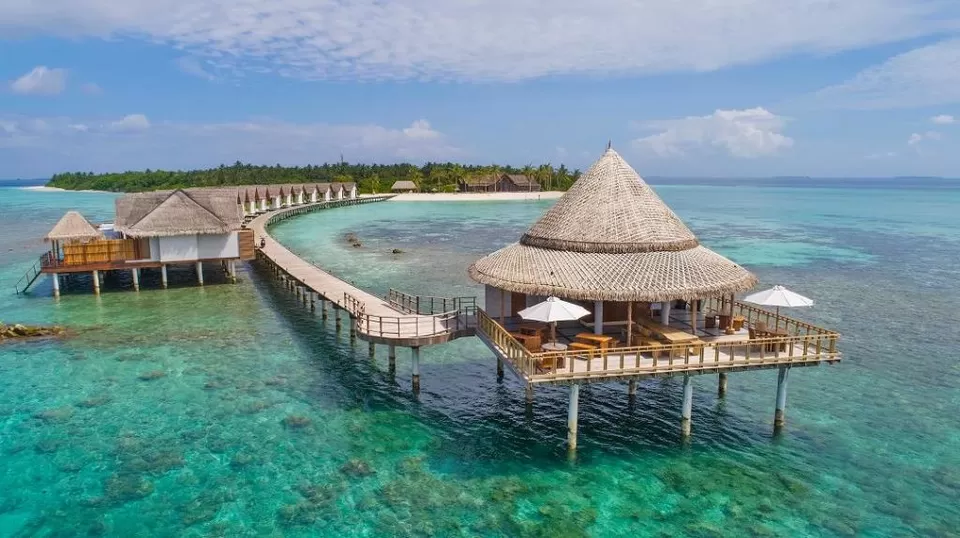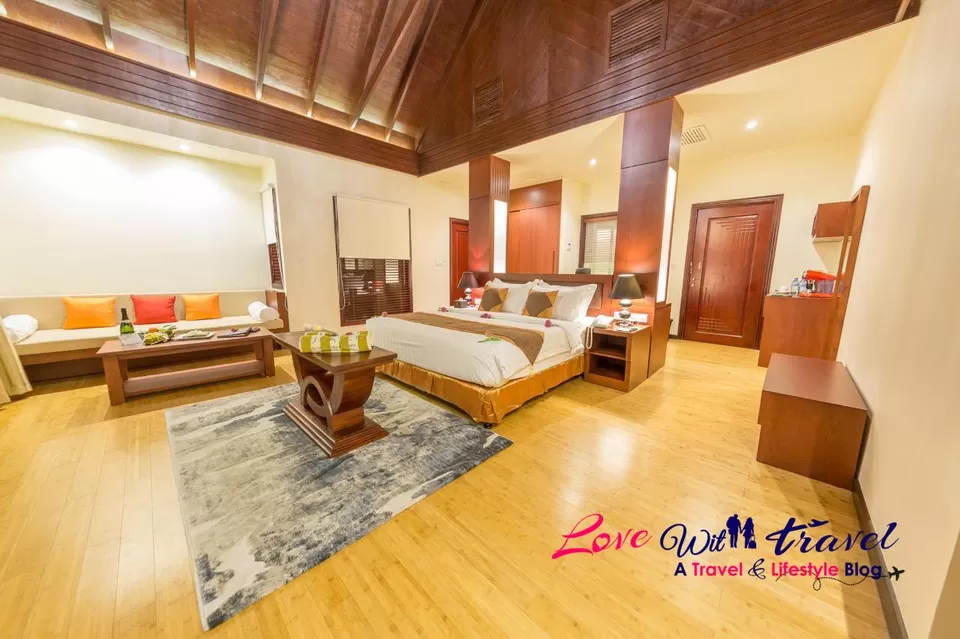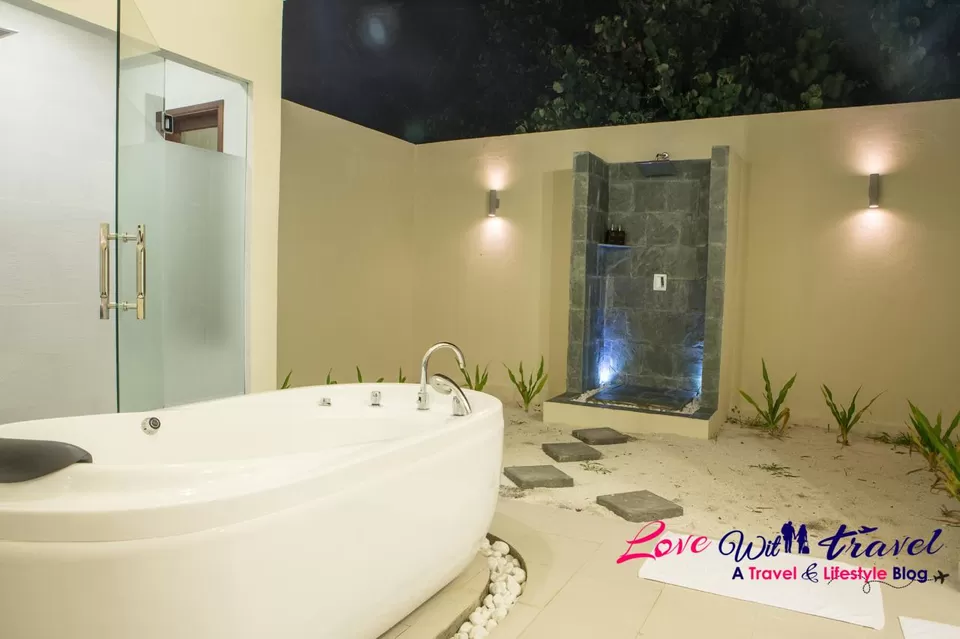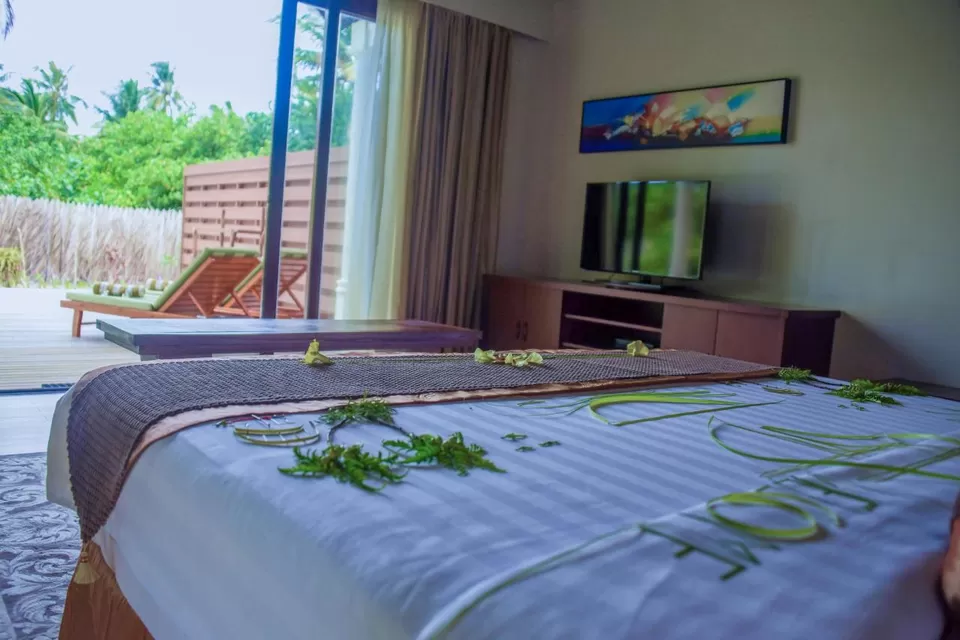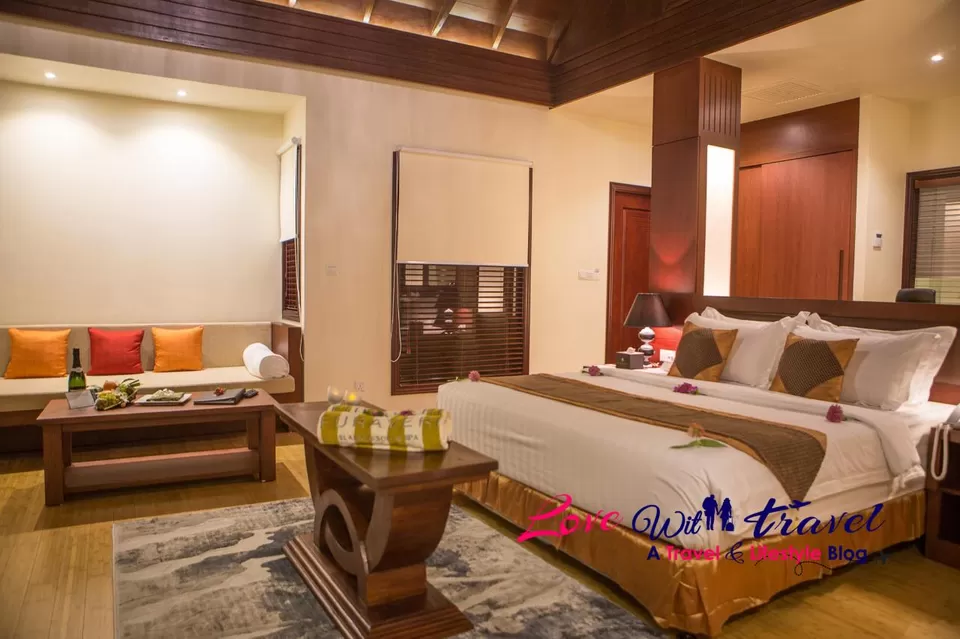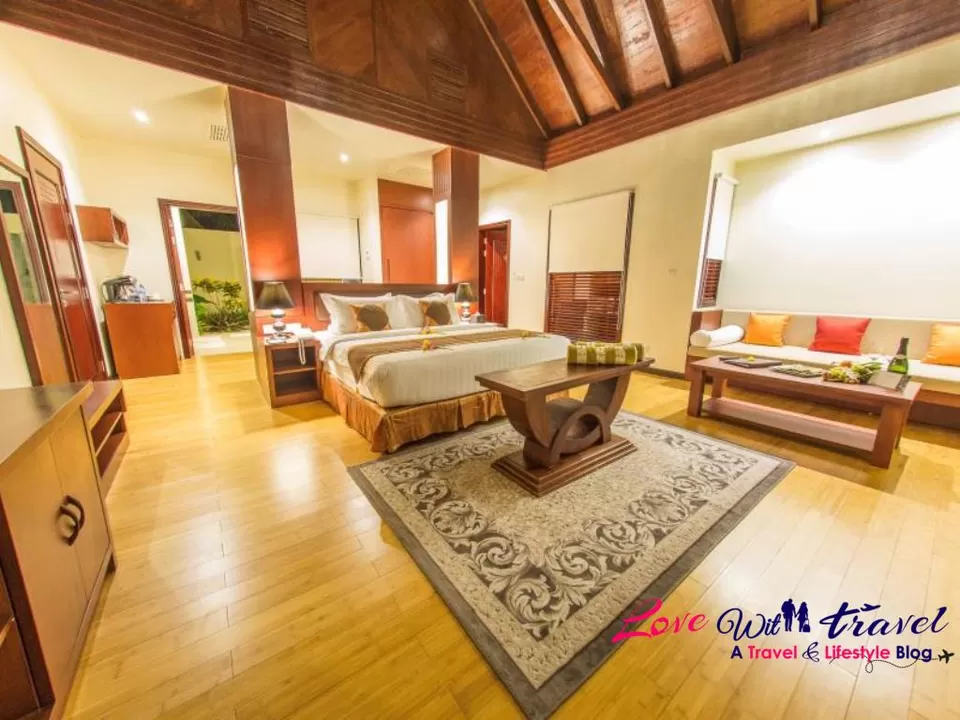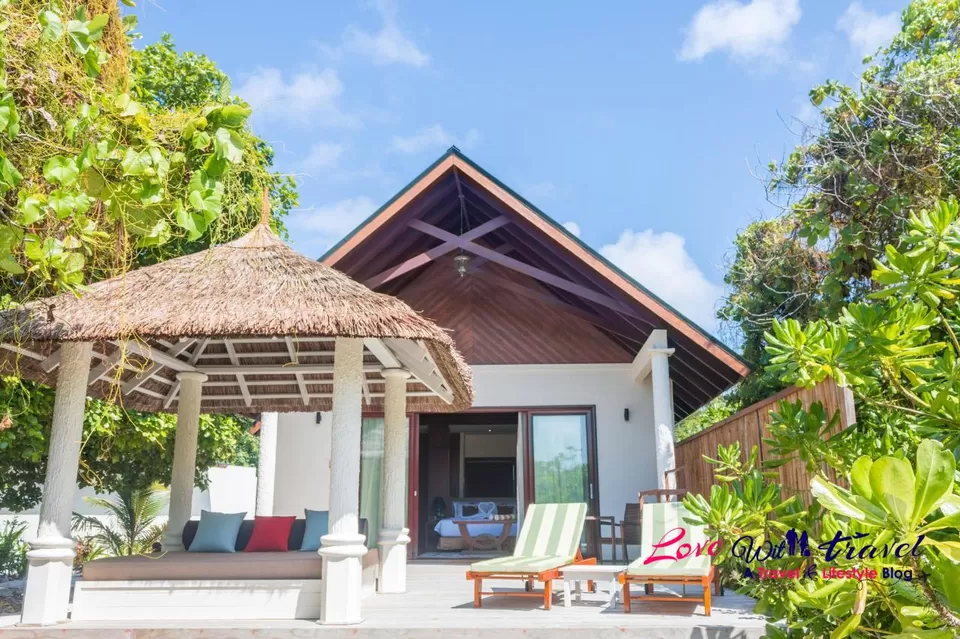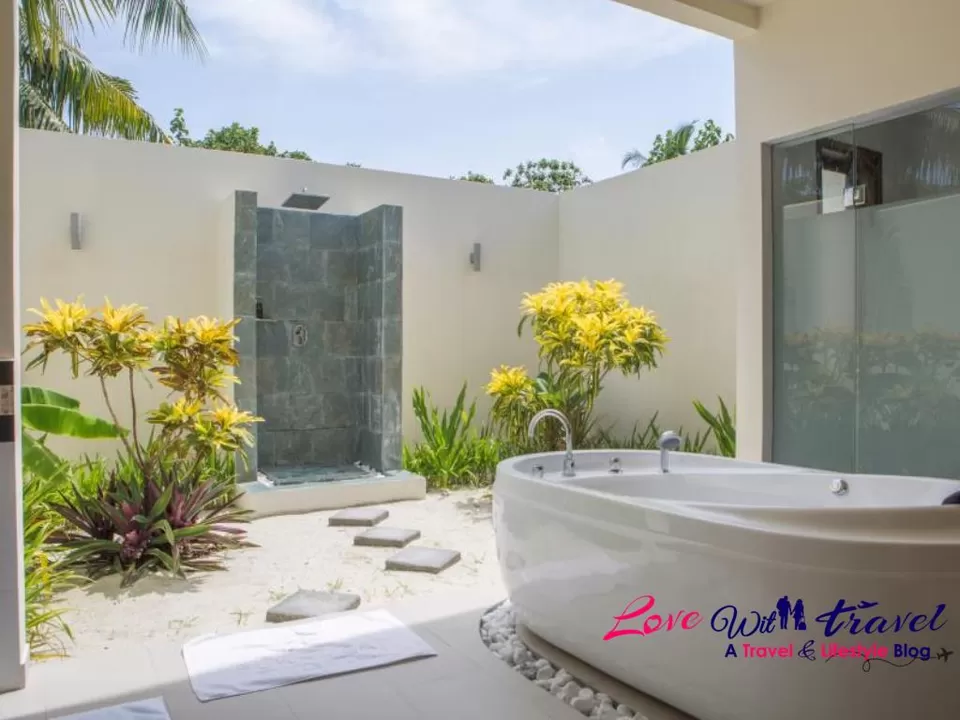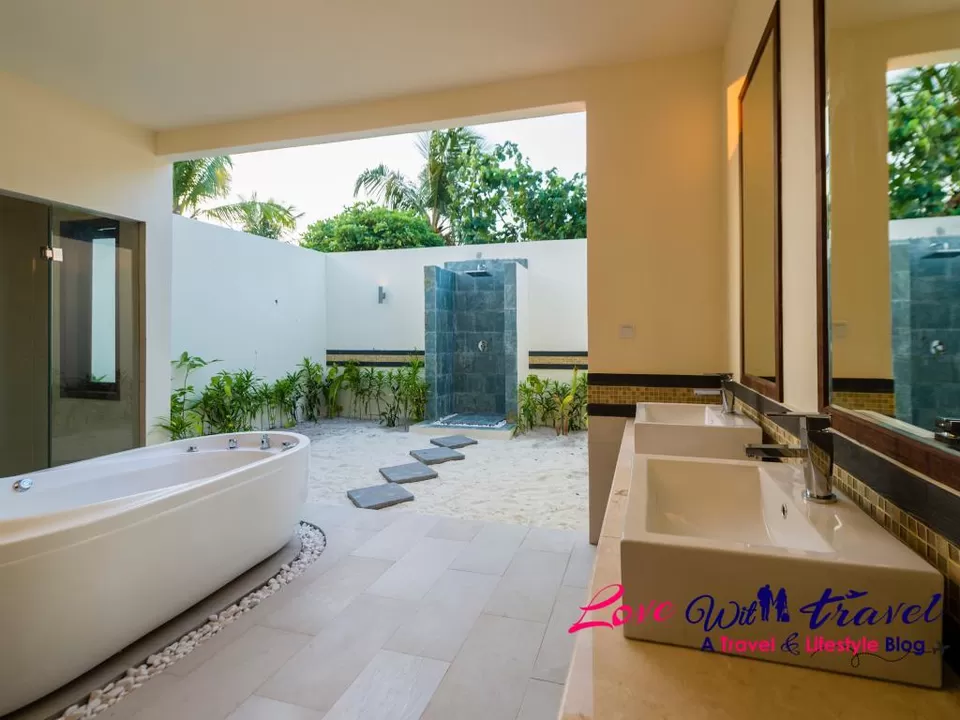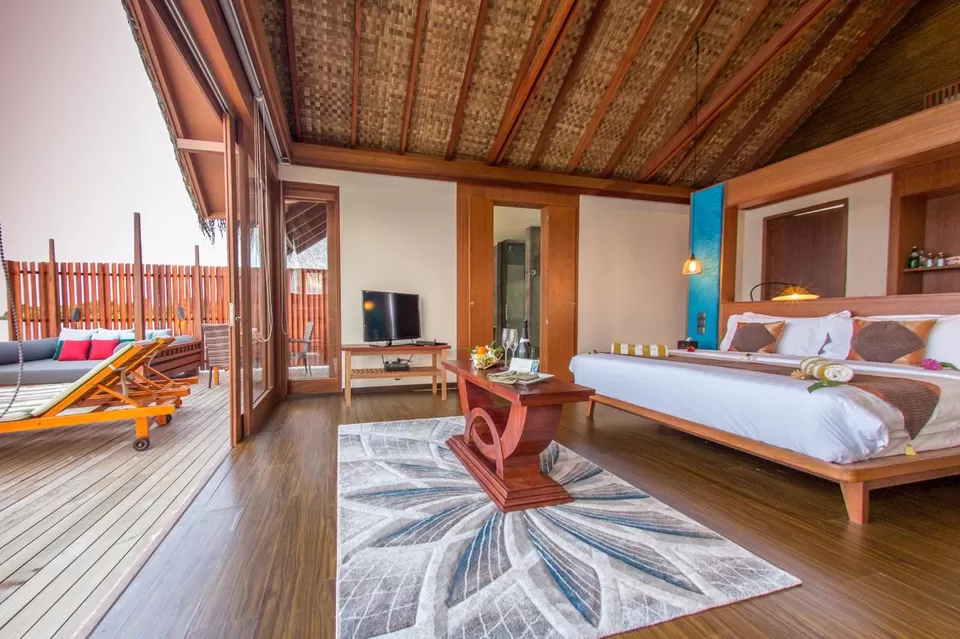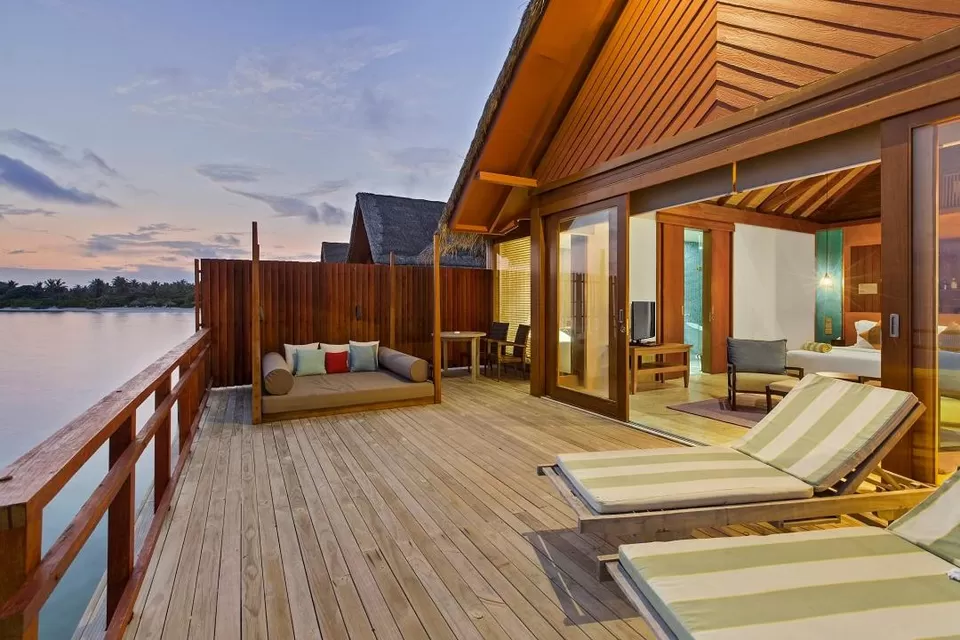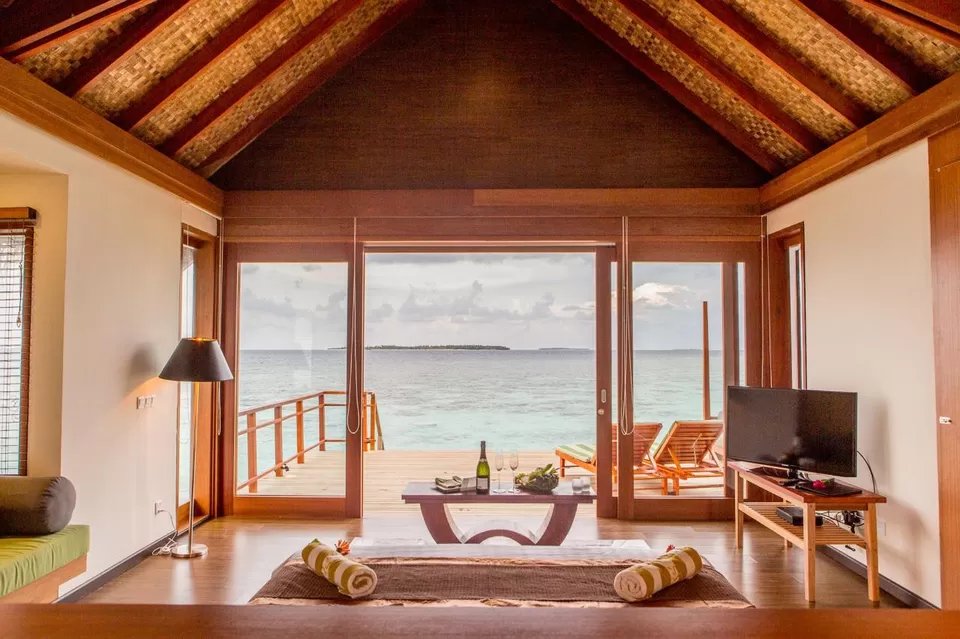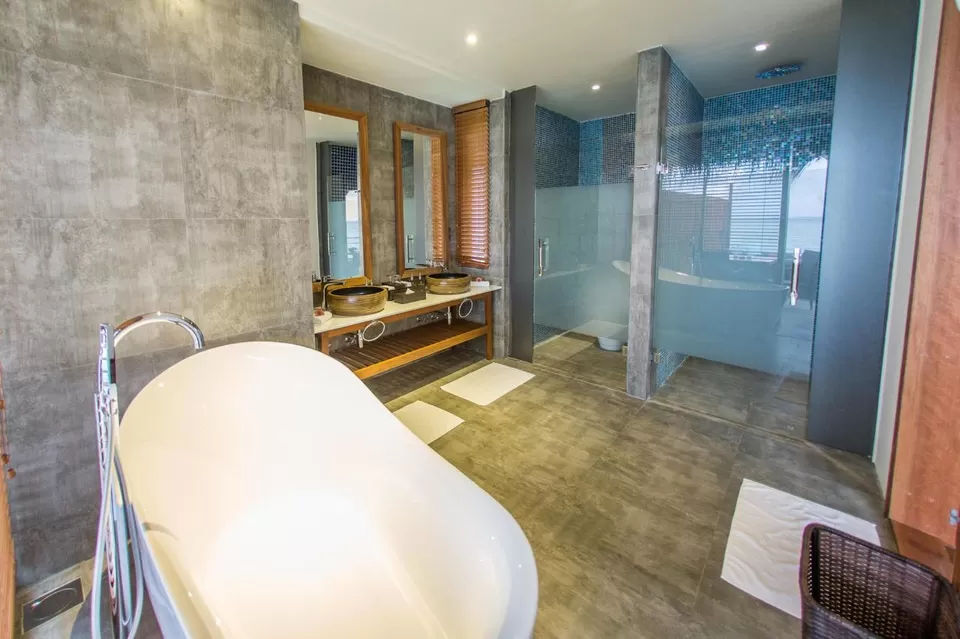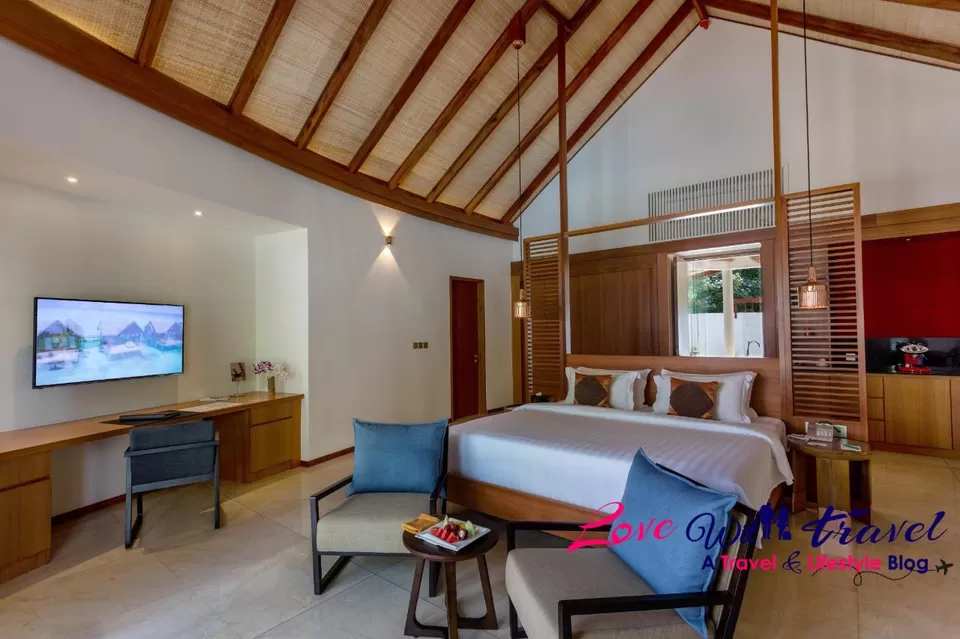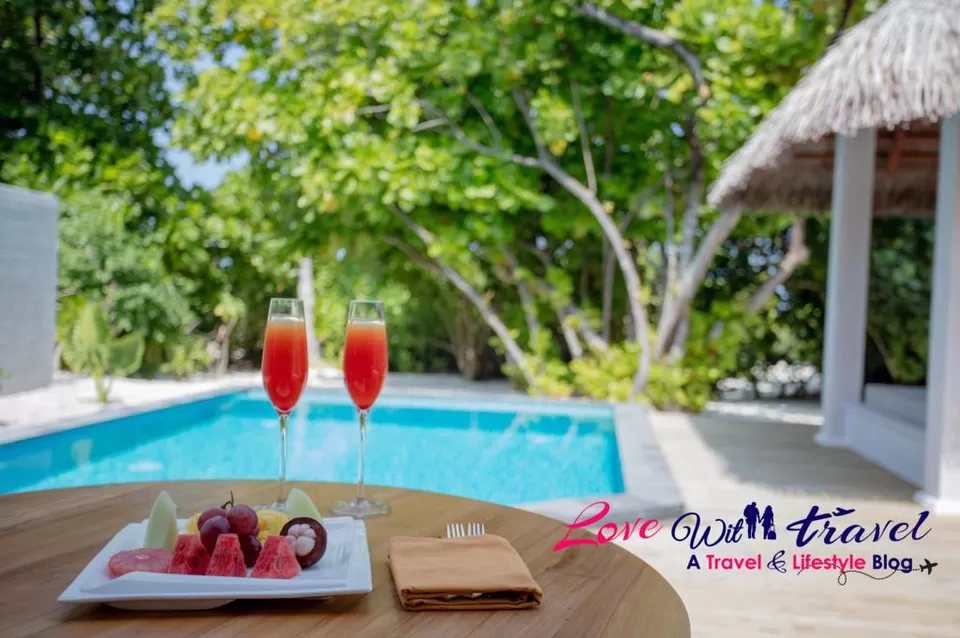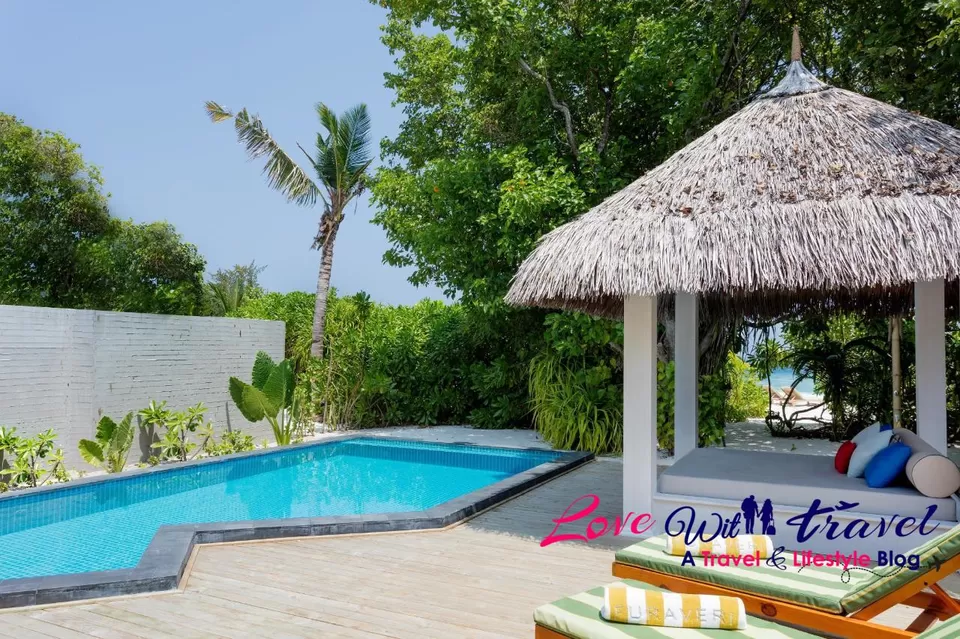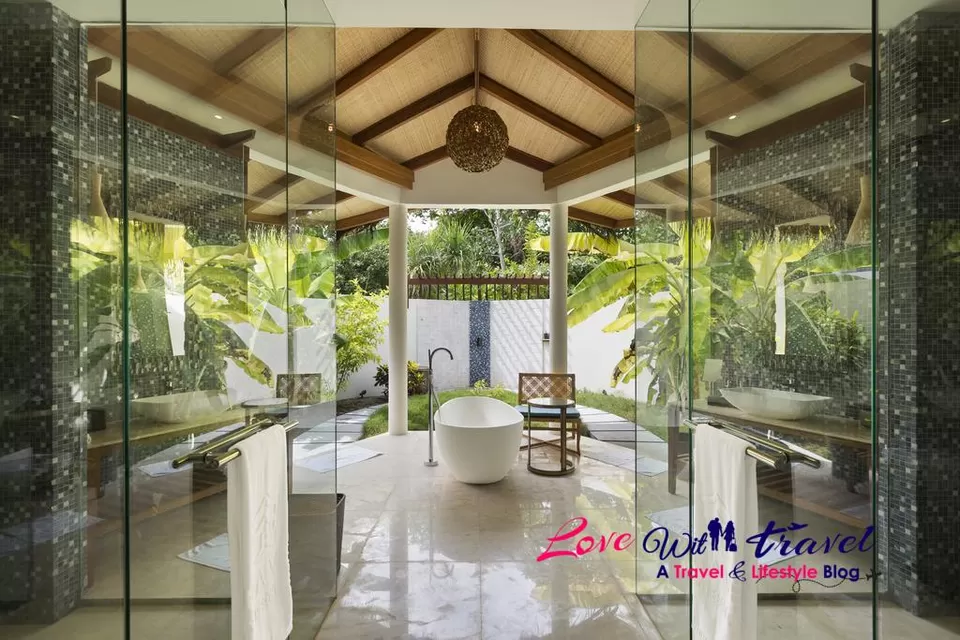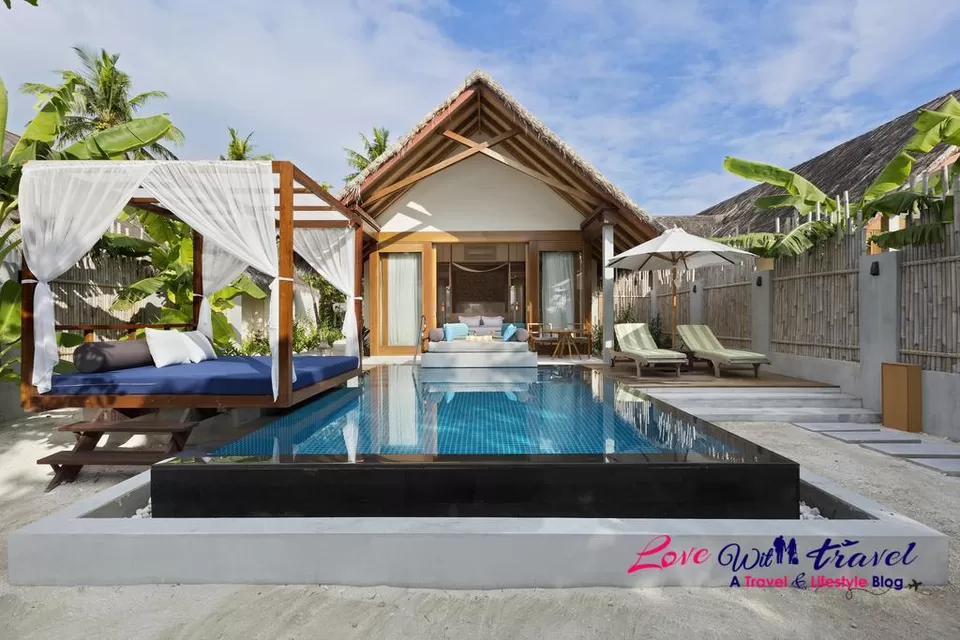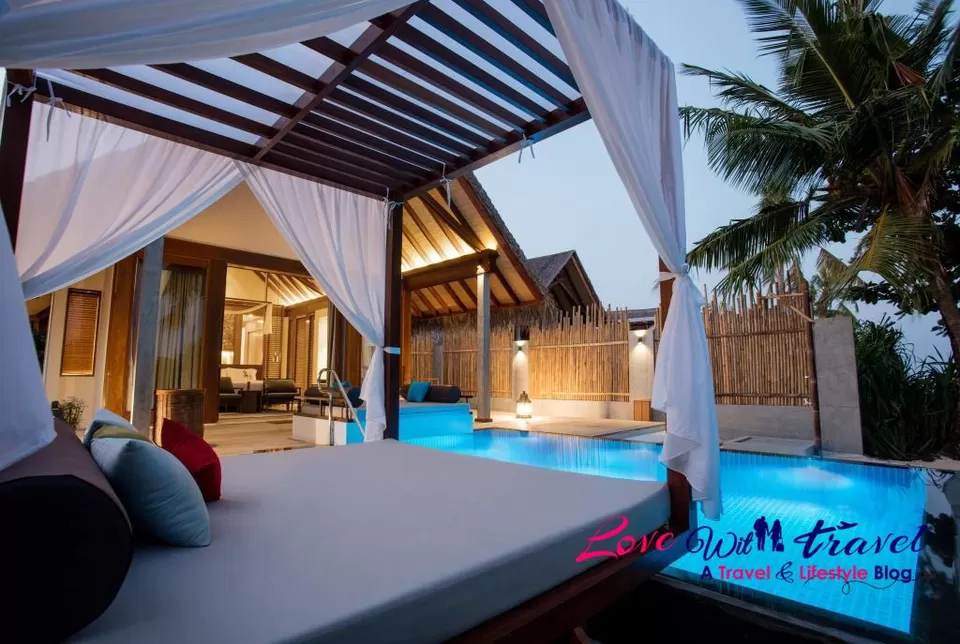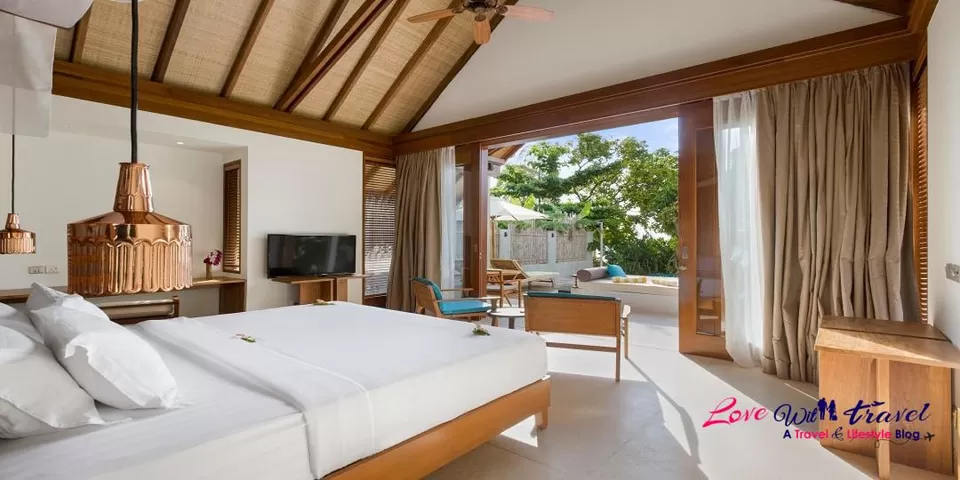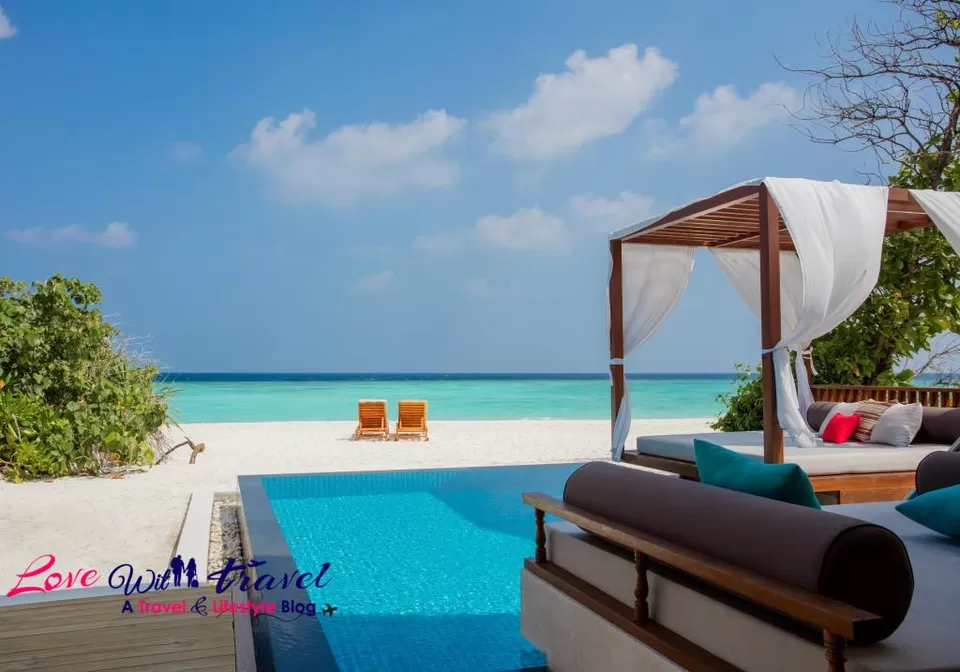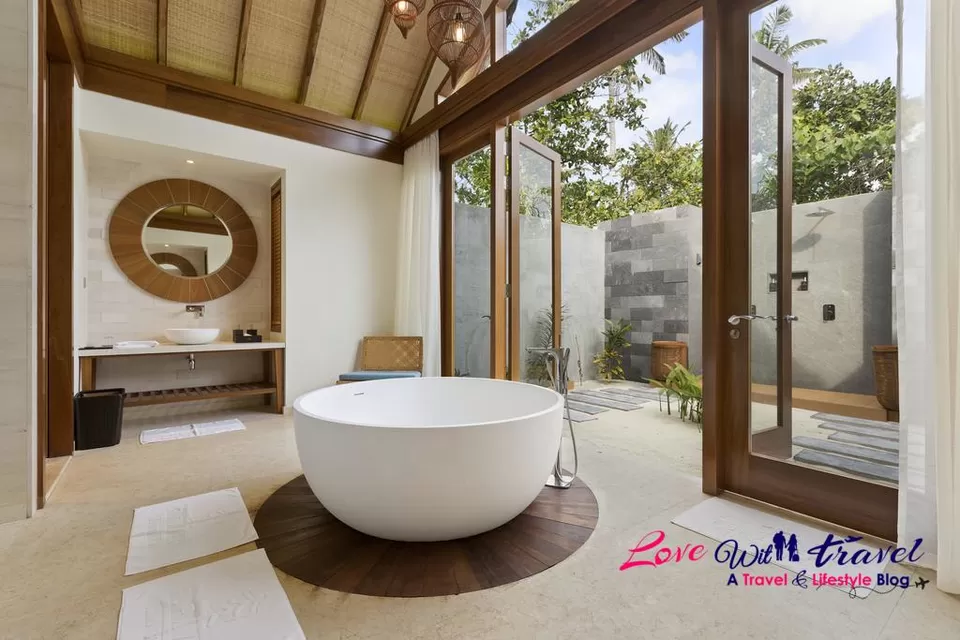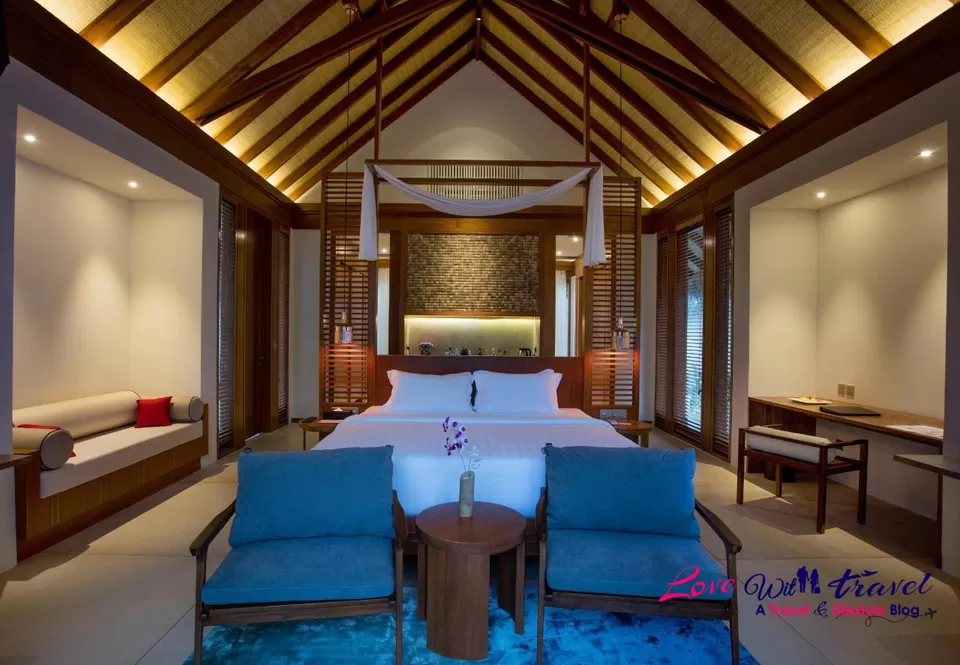 – TWO BEDROOM WATER SUITE WITH POOL–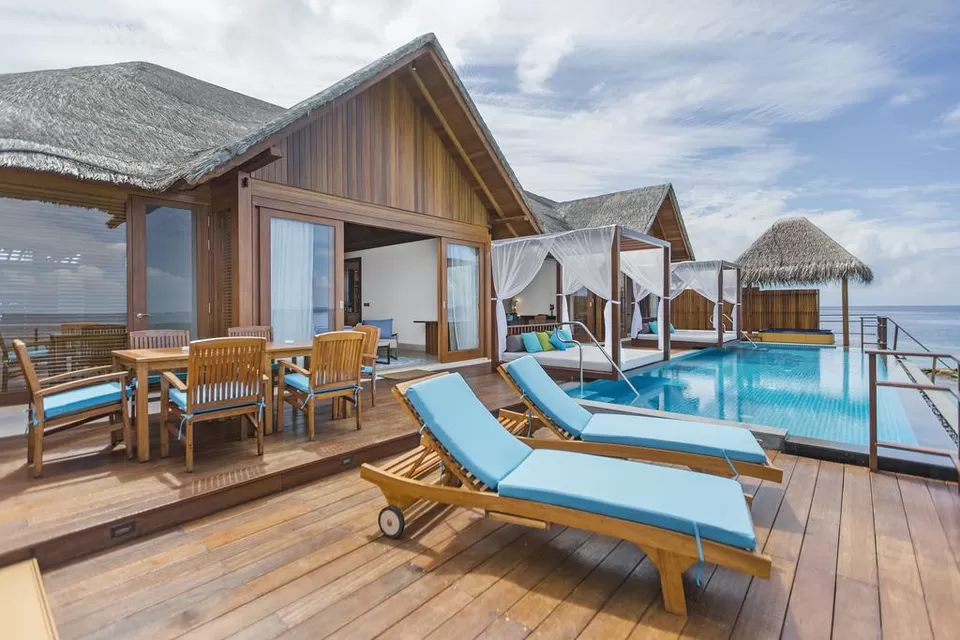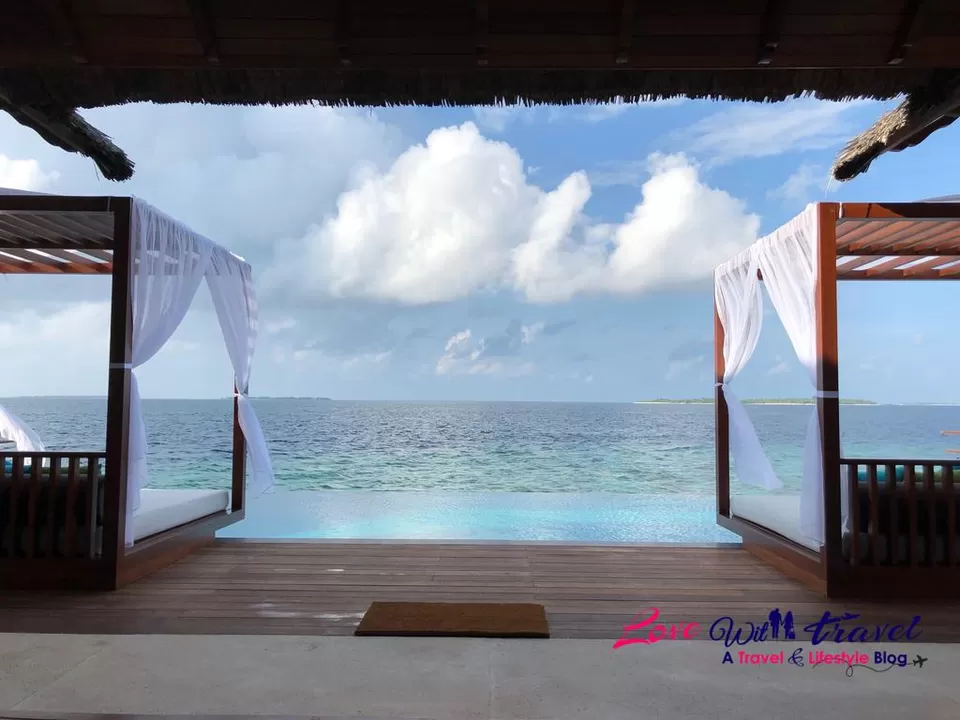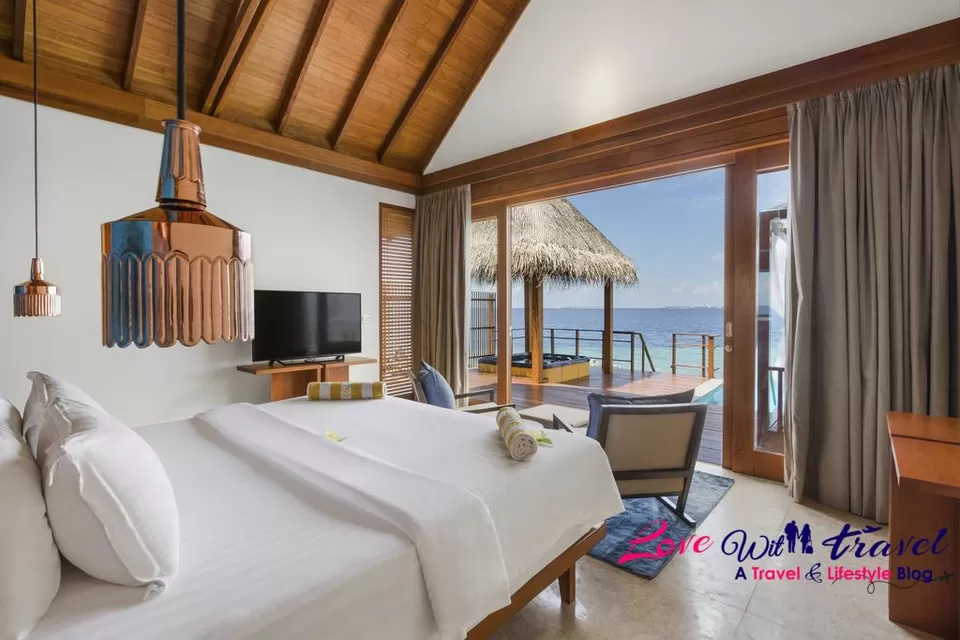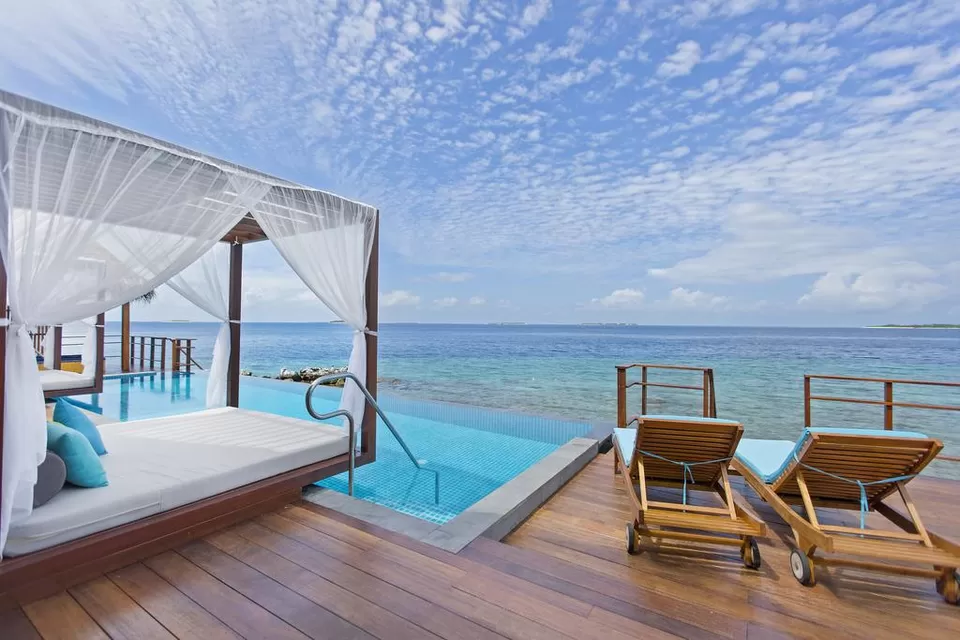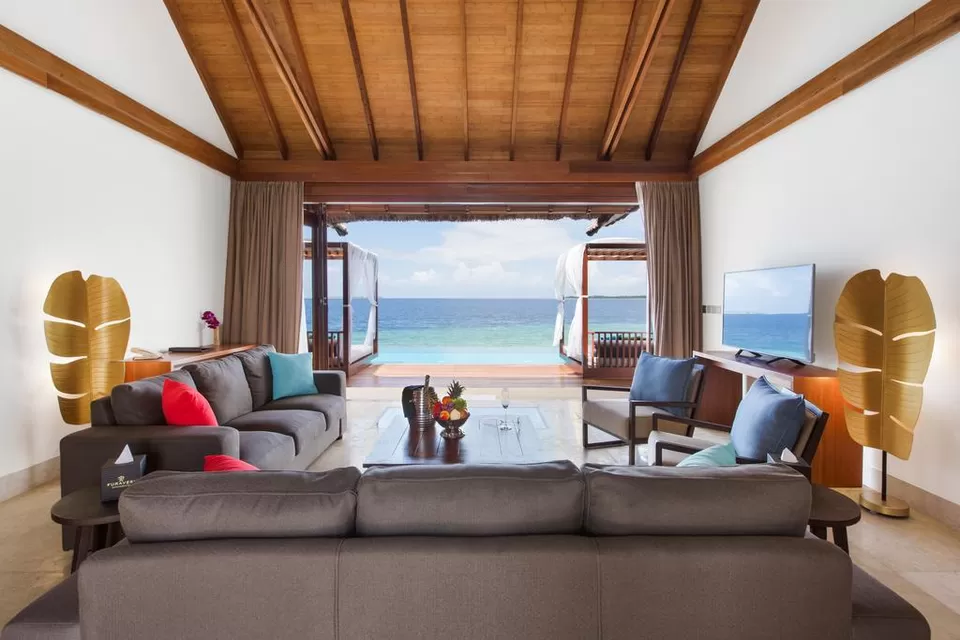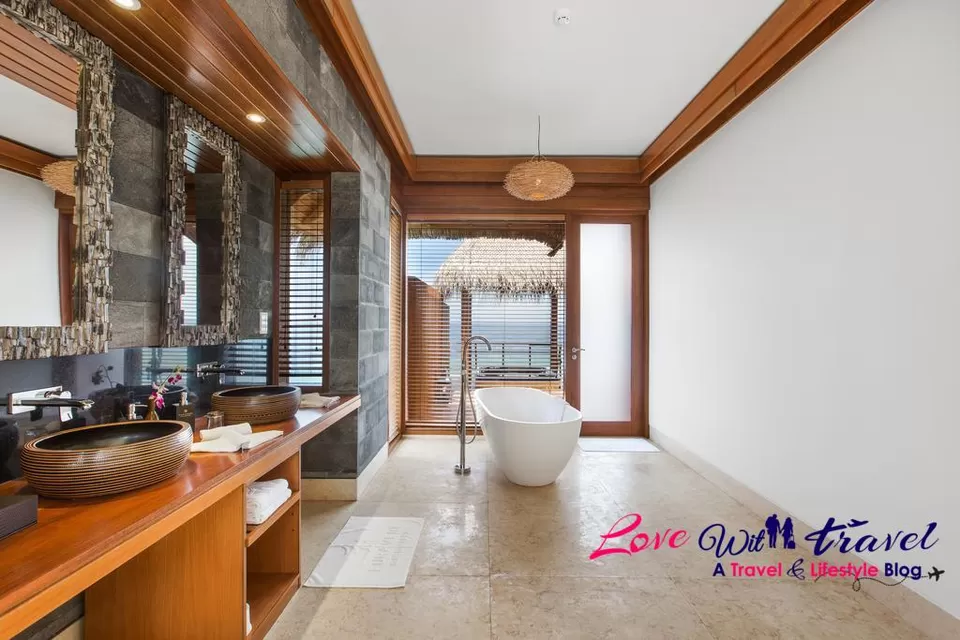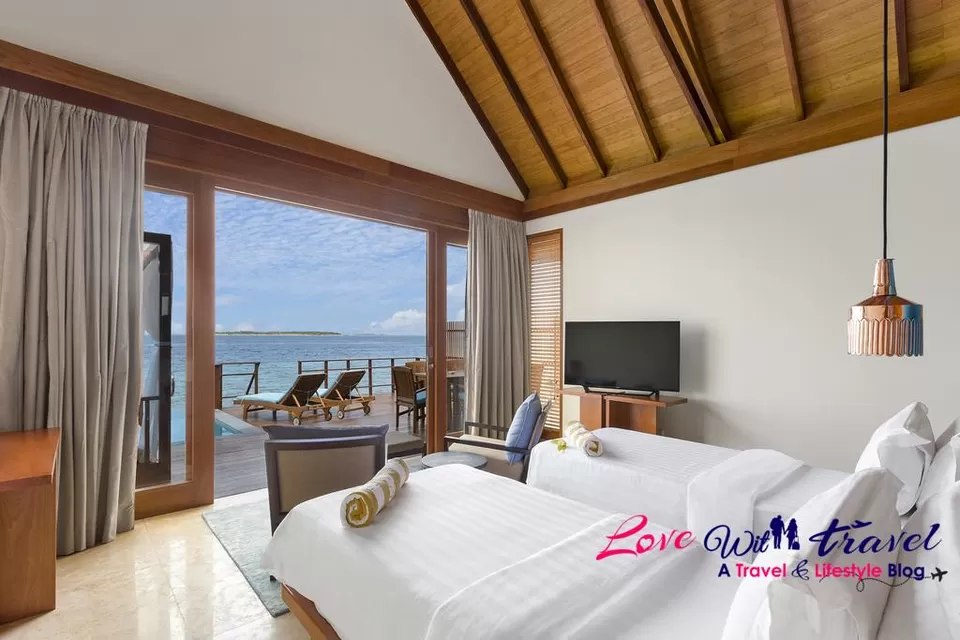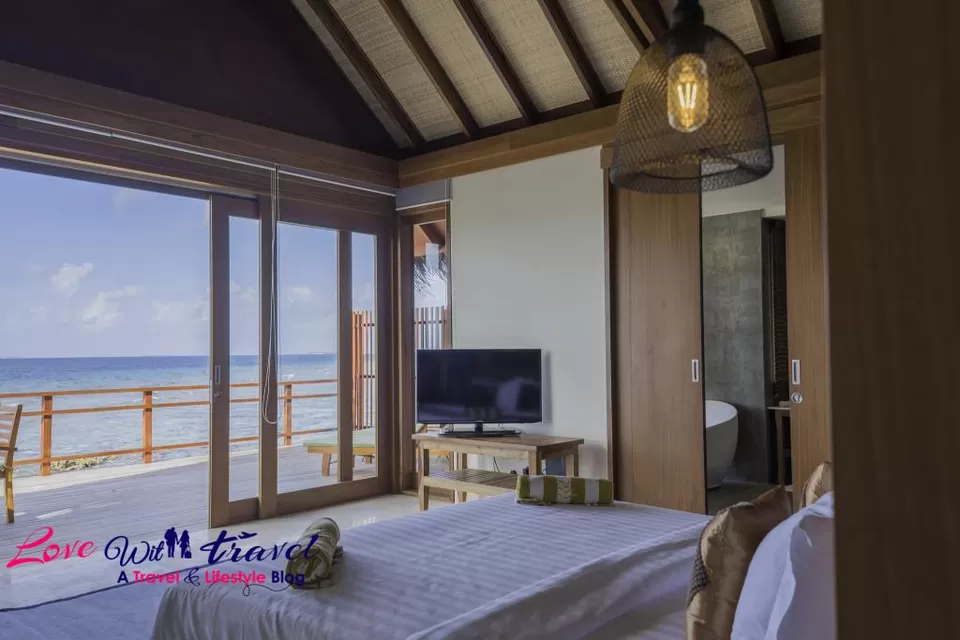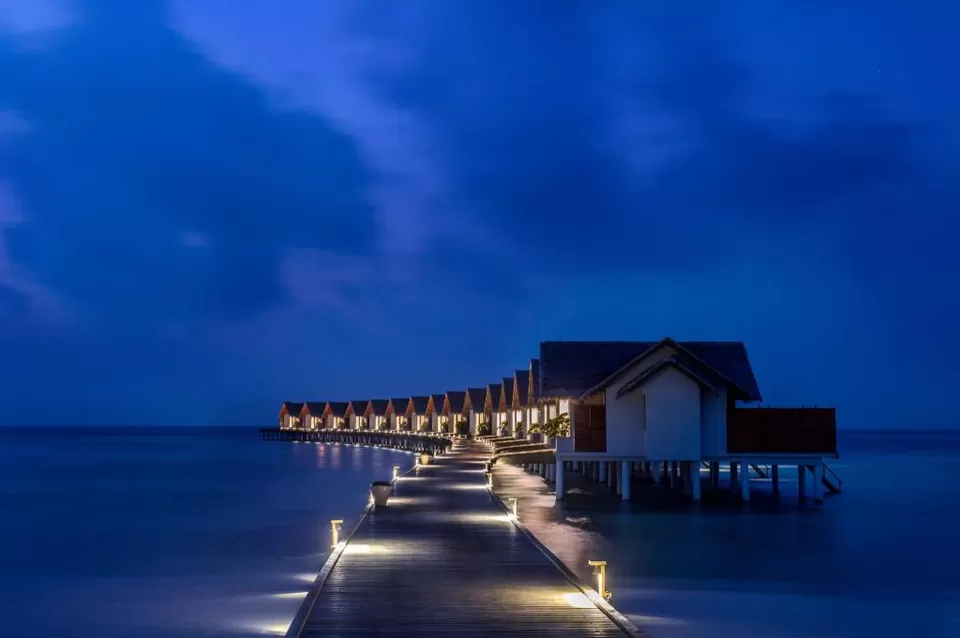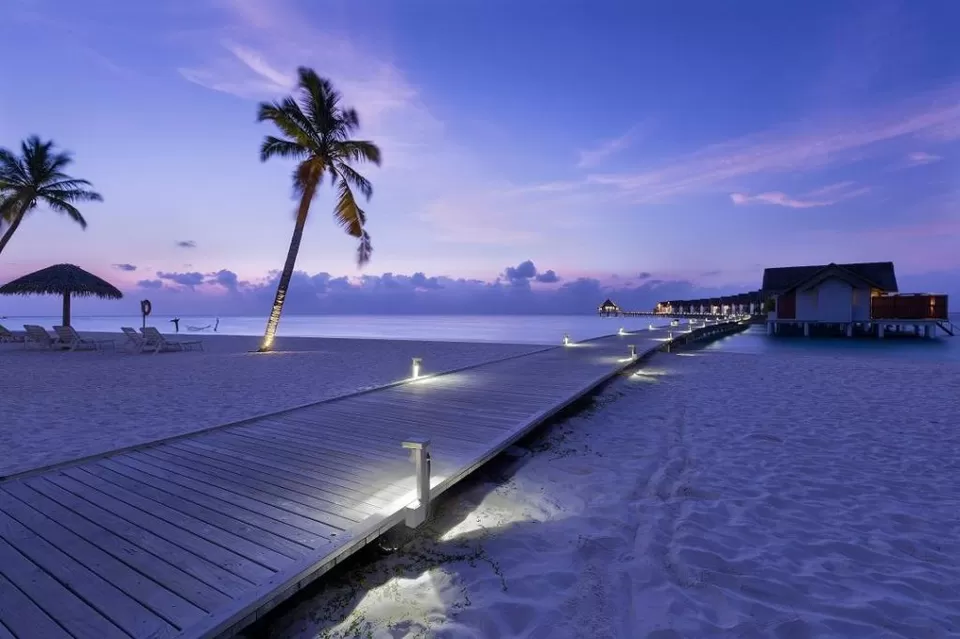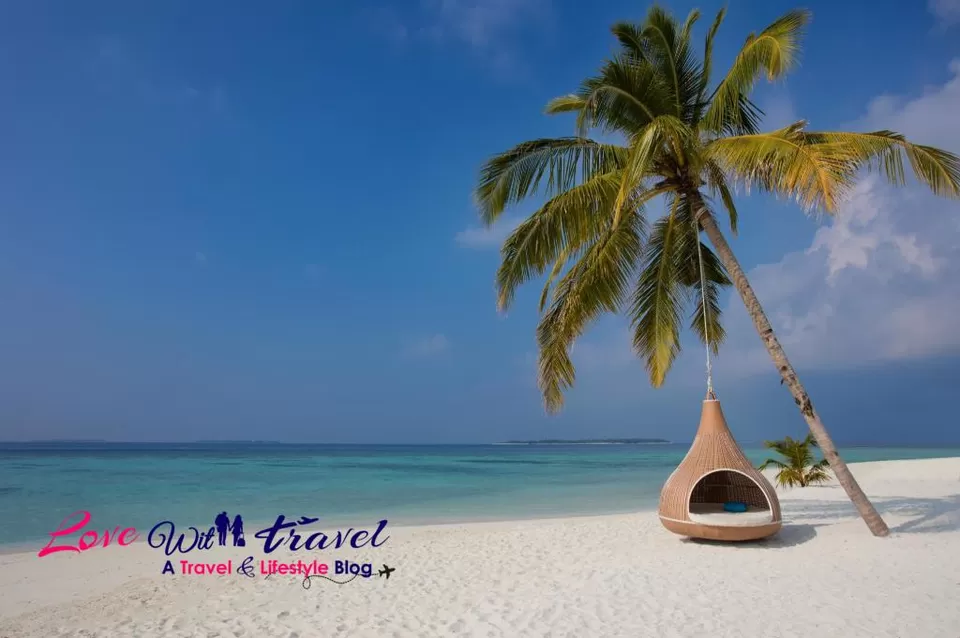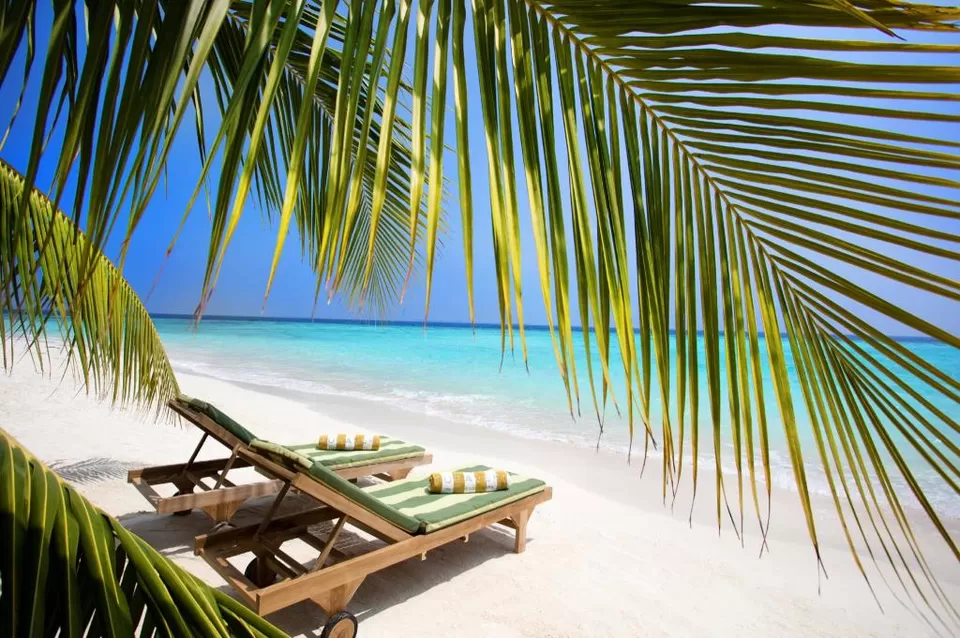 – RESTAURANT –
– RAIYVILLA–
Raiyvilla Furaveri's Signature Ala Carte restaurant offers mouth-watering Asian Fusion dishes including traditional Sushi and Sashimi and a Tepanyaki Counter, Specially crafted cocktails are recommended to start an amazing evening with an astonishing sunset view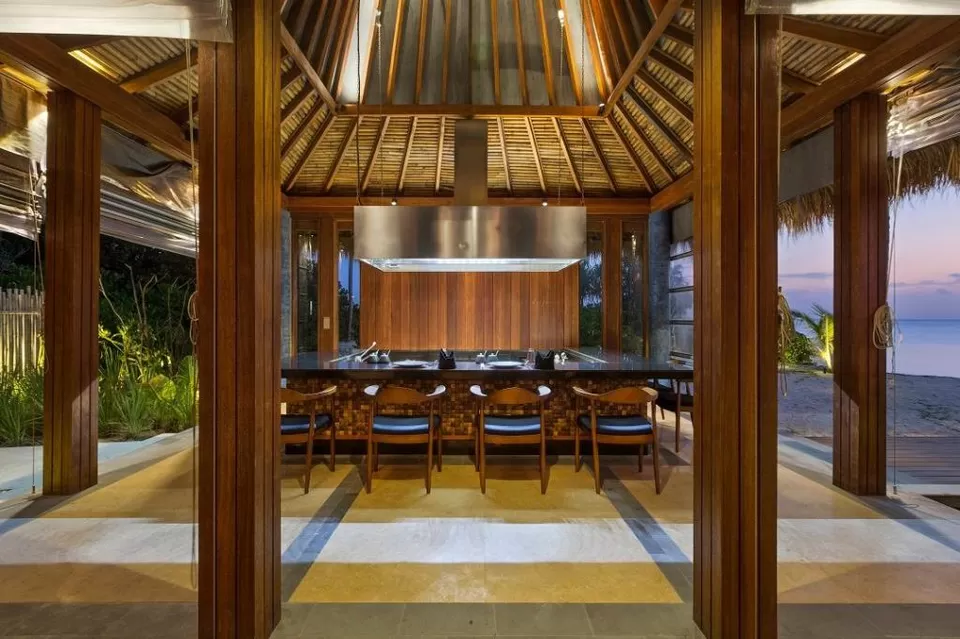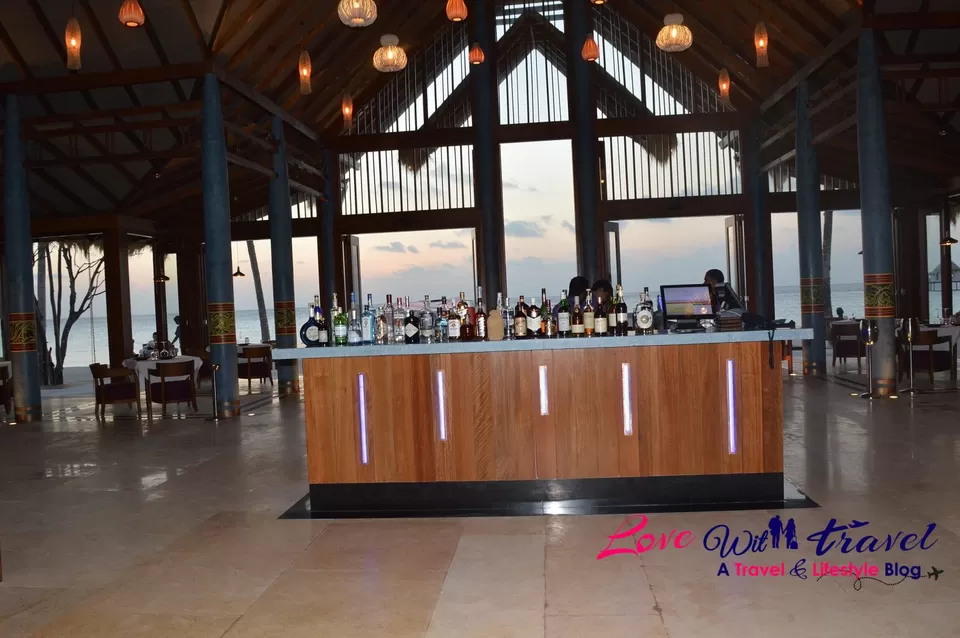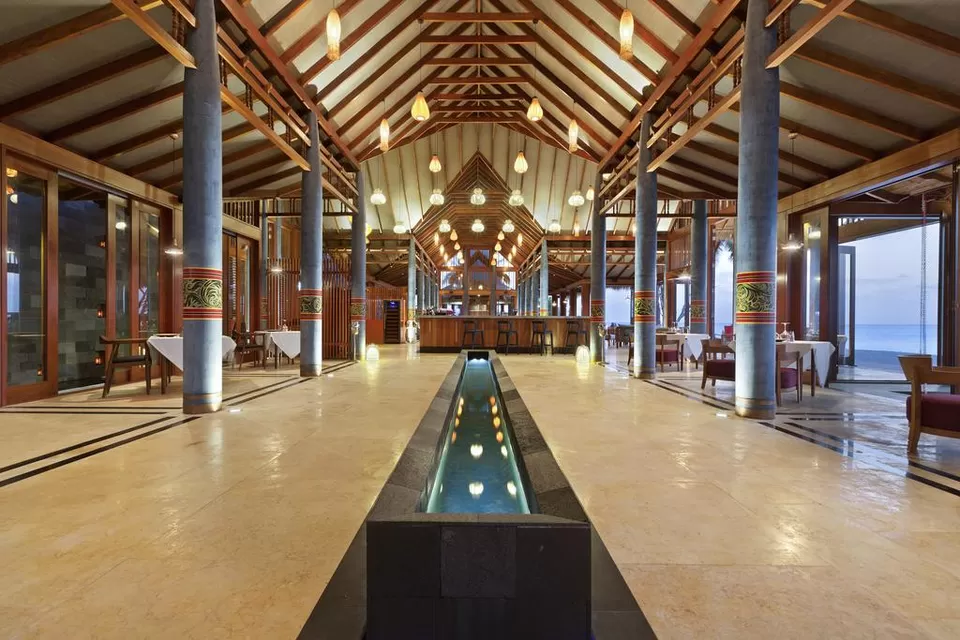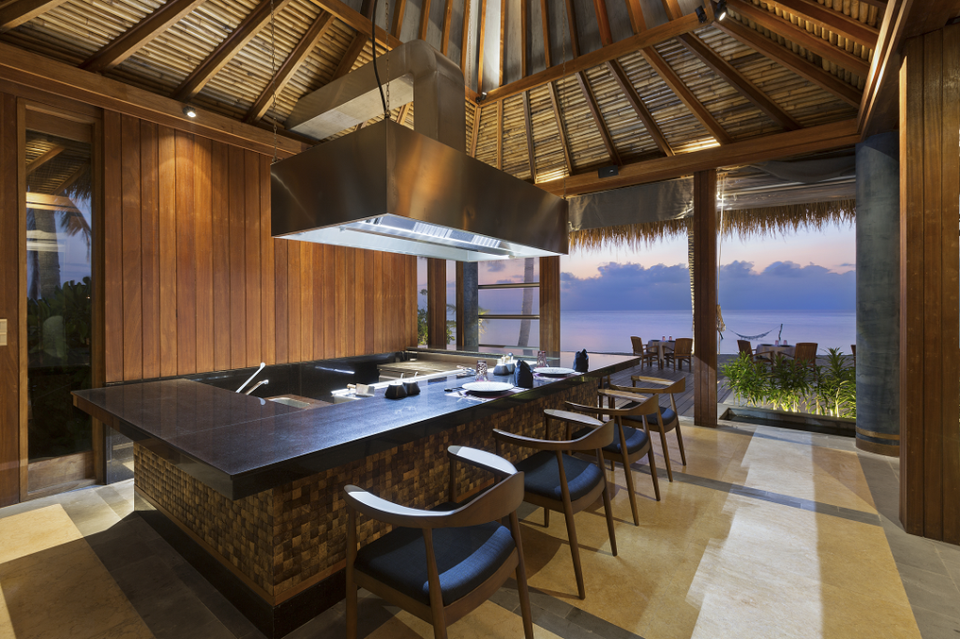 – AMIGOS @ FARUMATHI–
Amigos @ Farumathi offers uninterrupted views of the sunset located at an edge of watervilla jetty, Serving casual Fresh Mexican Food as well as a variety of Margarita's and other amazing home created cocktails.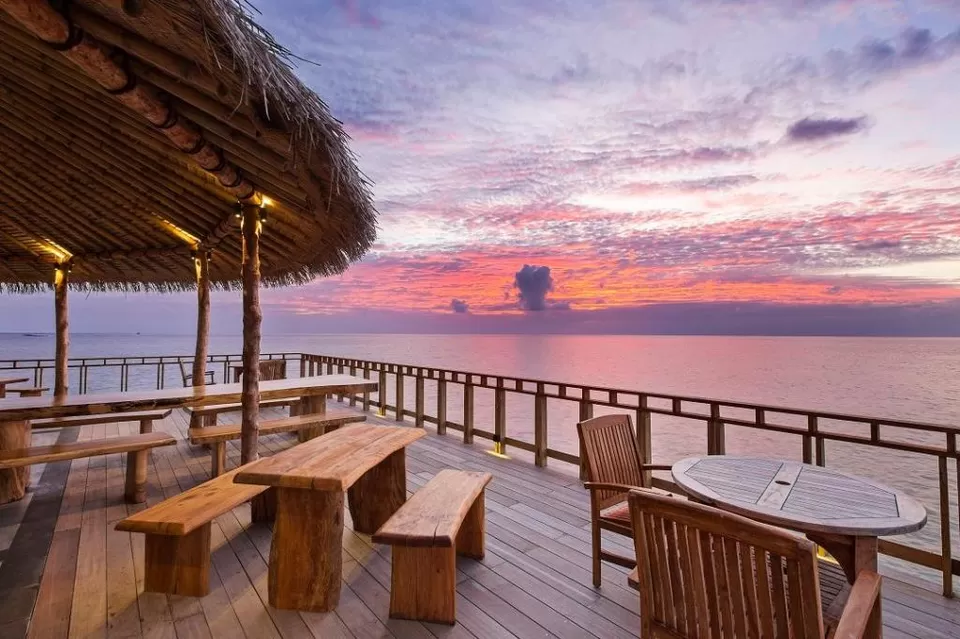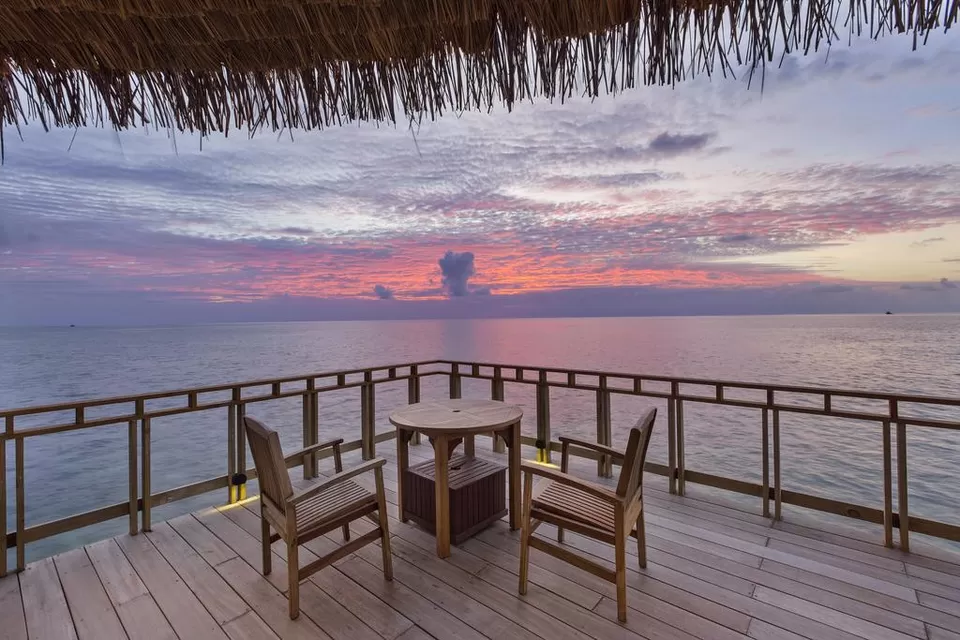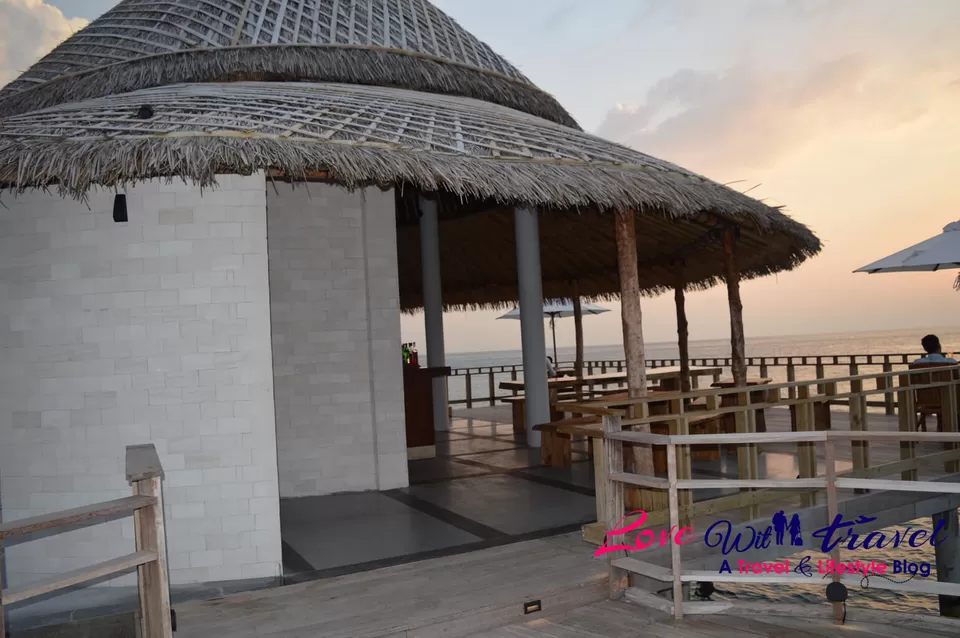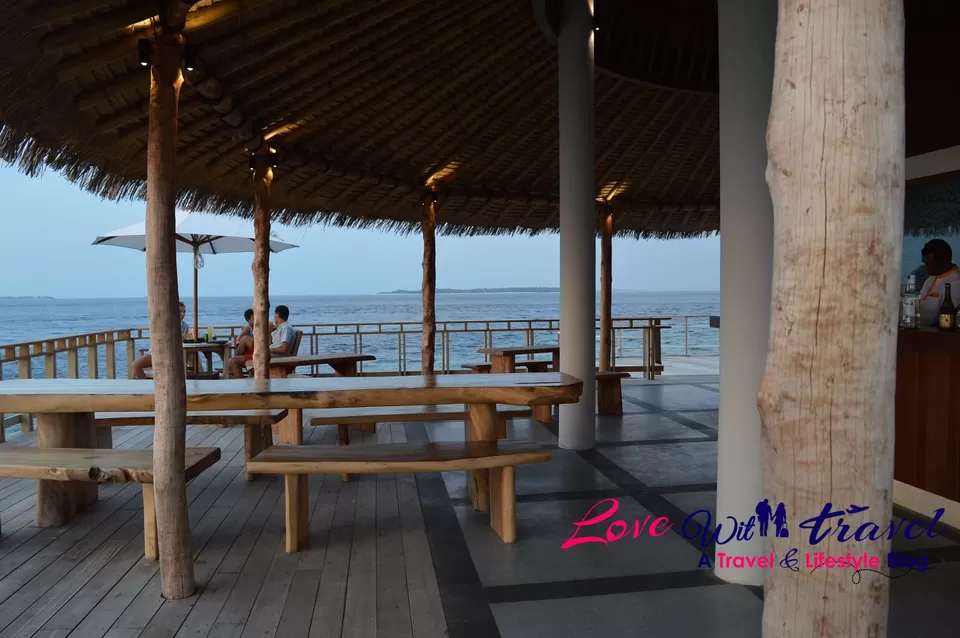 – JAAFEIY RESTAURANT – INTERNATIONAL BUFFET–
Jaafaeiy Restaurant located near pool, serves exclusive cuisine for breakfast, lunch and dinner from around the world with various choices of international and continental dishes. The buffet includes live cooking stations where food is prepared to individual desires.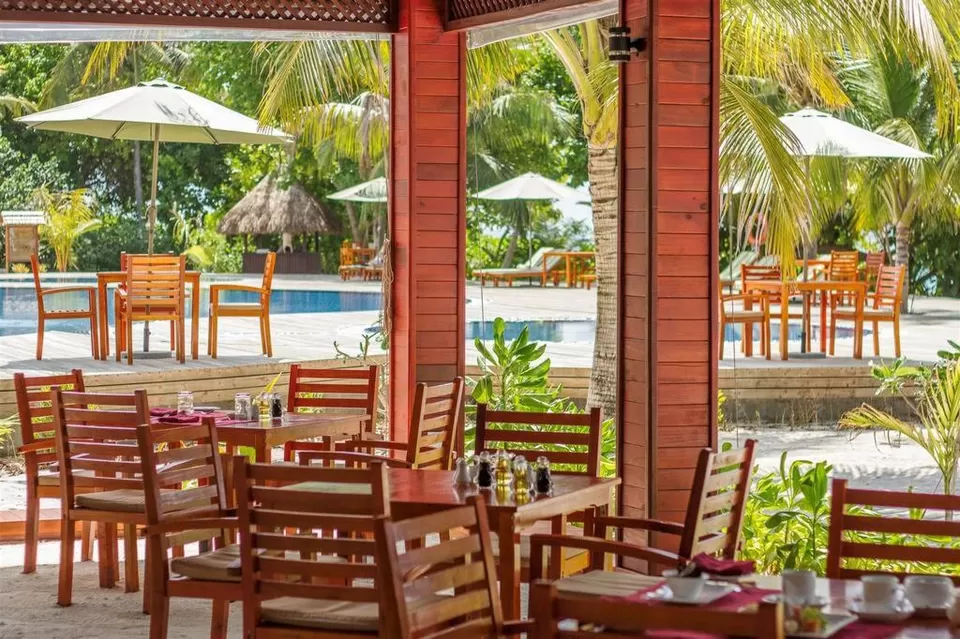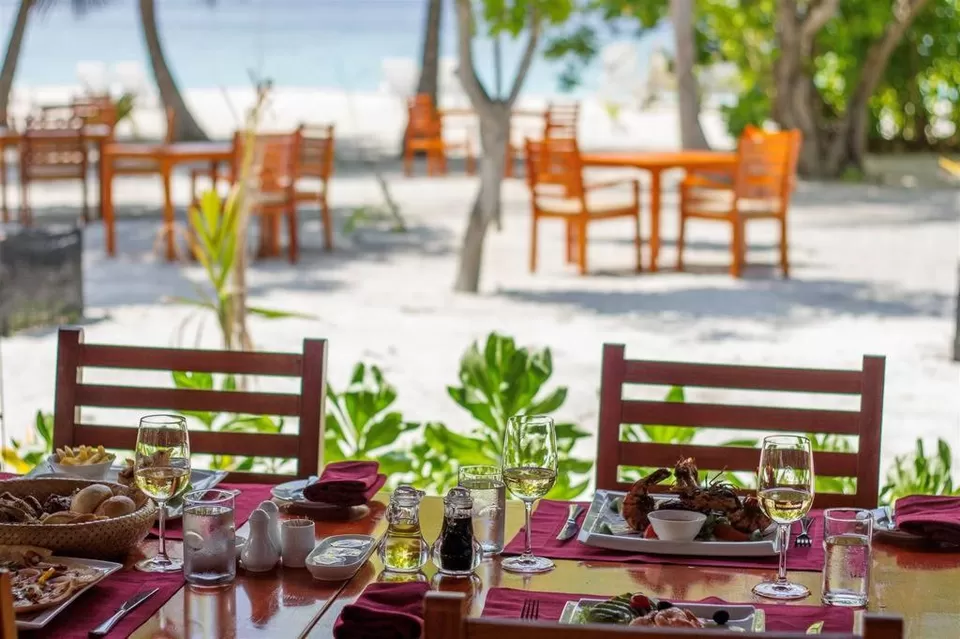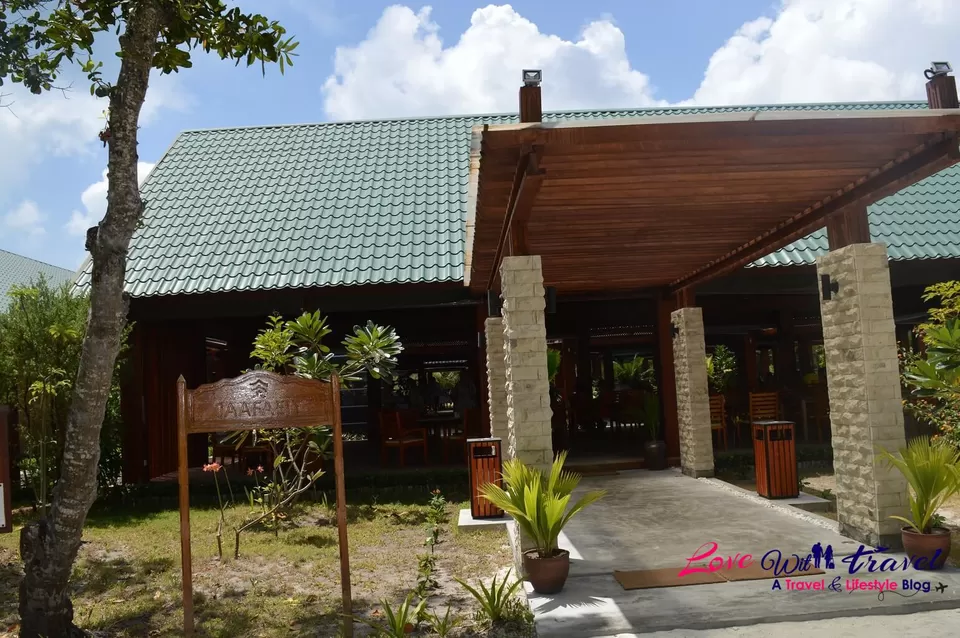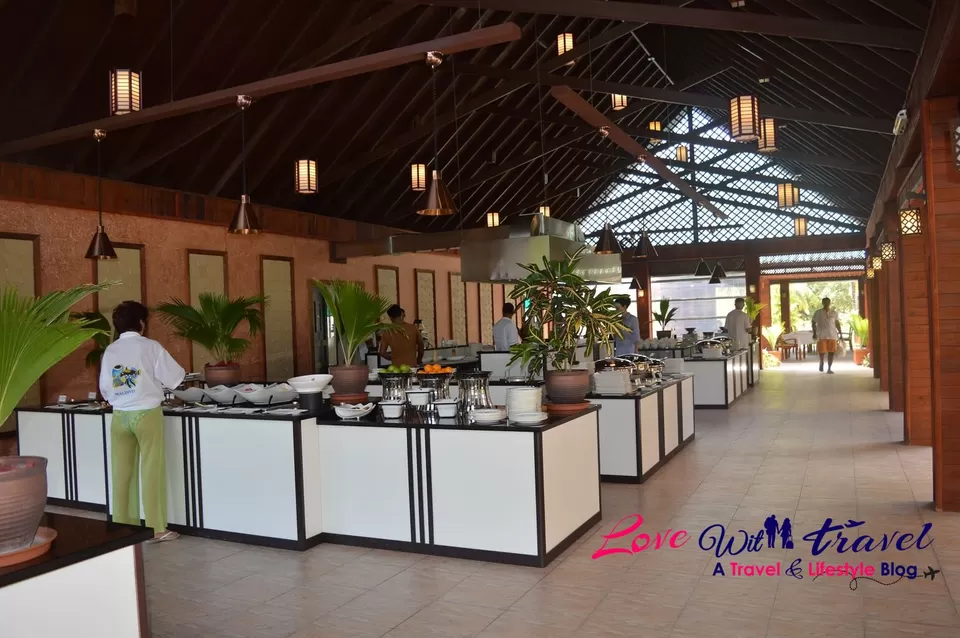 – UDHARES BAR–
Udhares Bar offers The à la carte menu with a variety of European and Asian cuisine, including light snacks, tasteful main courses, tempting sweet desserts and ofcourse drink , completed by a touch of well-known Maldivian dishes.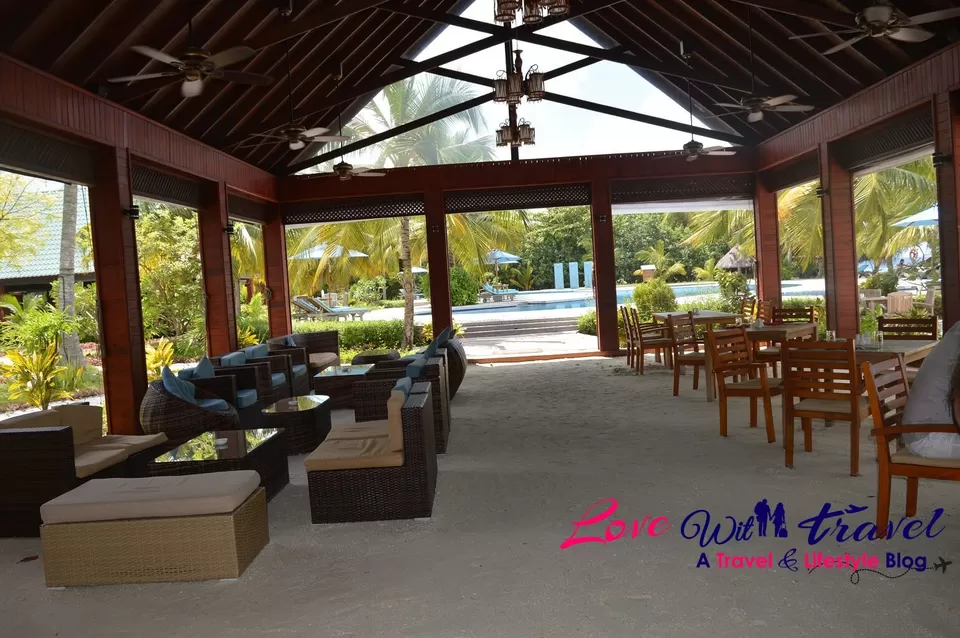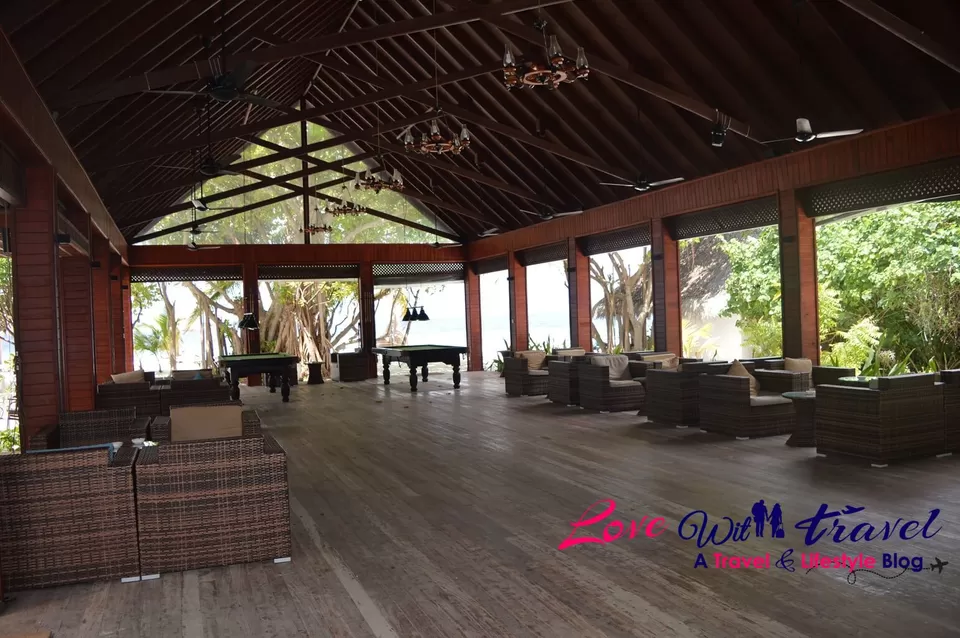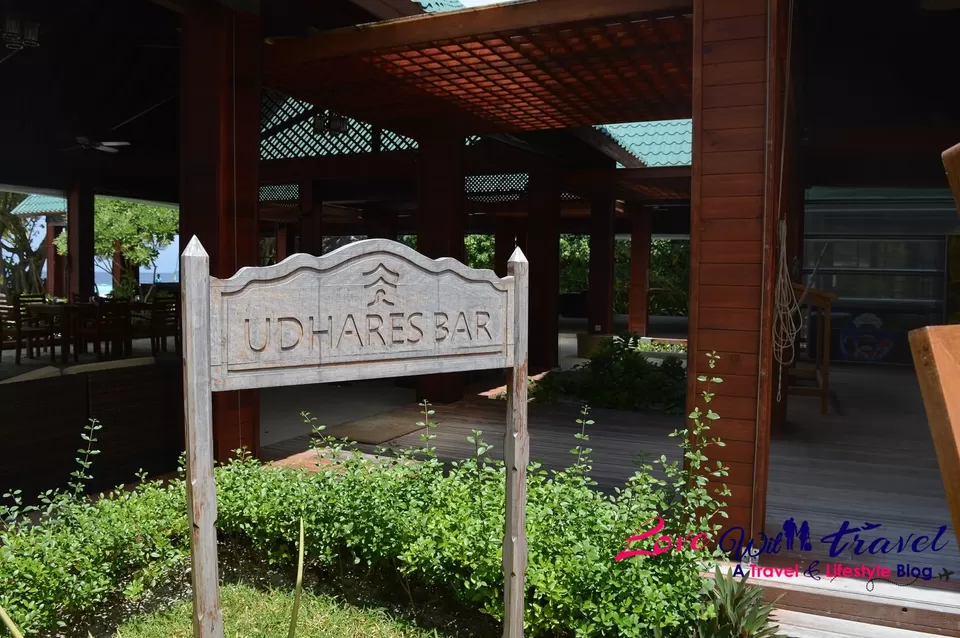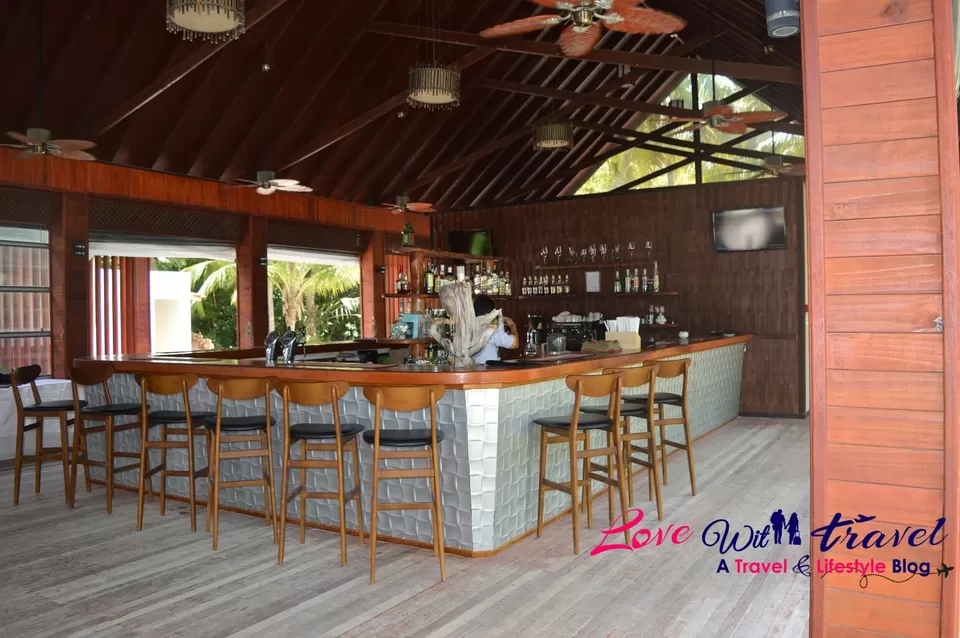 – DESTINATION DINING–
Furaveri Island Resort and Spa also offers a unique option for Destination Dining where you can have a candlelight dinner with your loved ones right at the beach, a unique combination of tasty food along with sea breeze or you can take dinner on another remote Island. They also provide an option to have dinner in lush vegetation or you can have a meal in your Villa.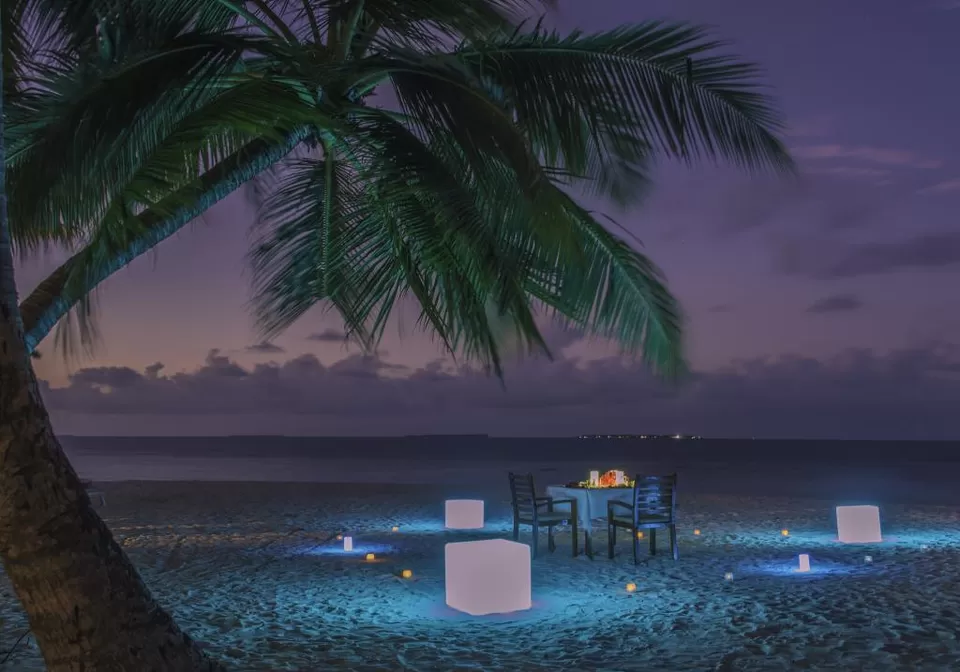 – FACILITIES –
– SPA –
A Beautiful wooden interior Spa that offers a wide range of spa to provide relaxation to the body, A skilled professionals provides a perfect soothing message to provide relaxation. Furaveri Spa has 4 open-air pavilions and 4 Air conditioned pavillions for side-by-side couple treatments, Separate steam bath, Sauna, Jacuzzi, Relaxation area and a Manicure & Pedicure area.
Talking about A Truly Maldivian Experience at Furaveri Island Resort and Spa Maldives, well, they also provide 10 Minutes Neck & Shoulder couple message to their guest upon their arrival to make them relax after a tidy Air Journey.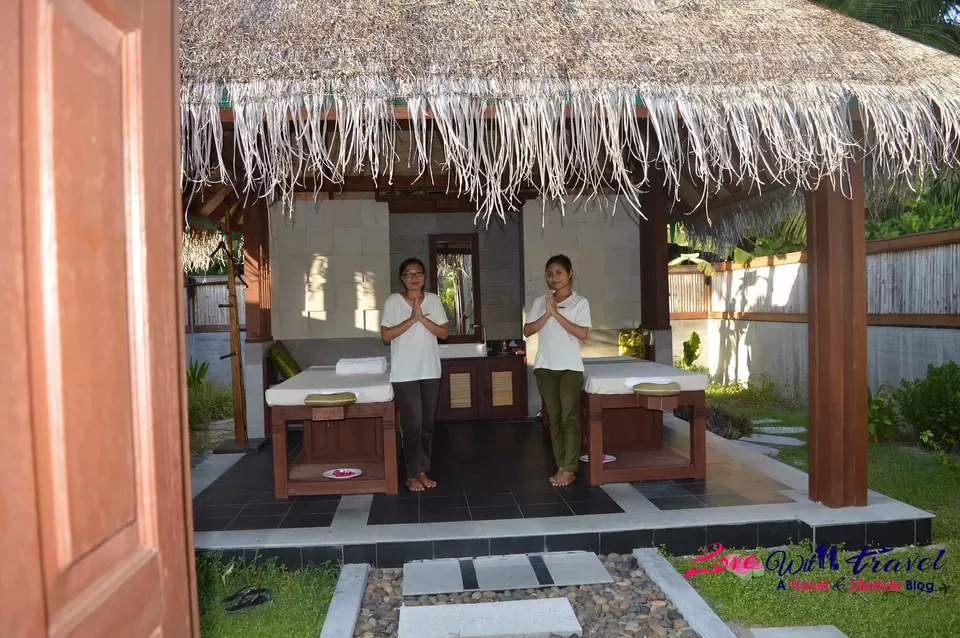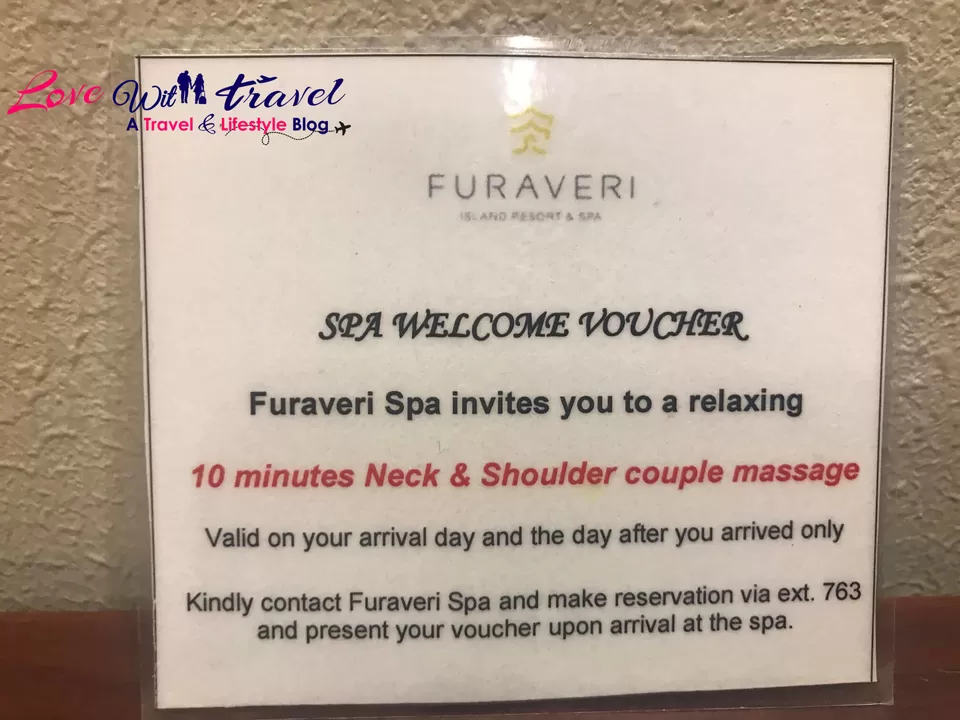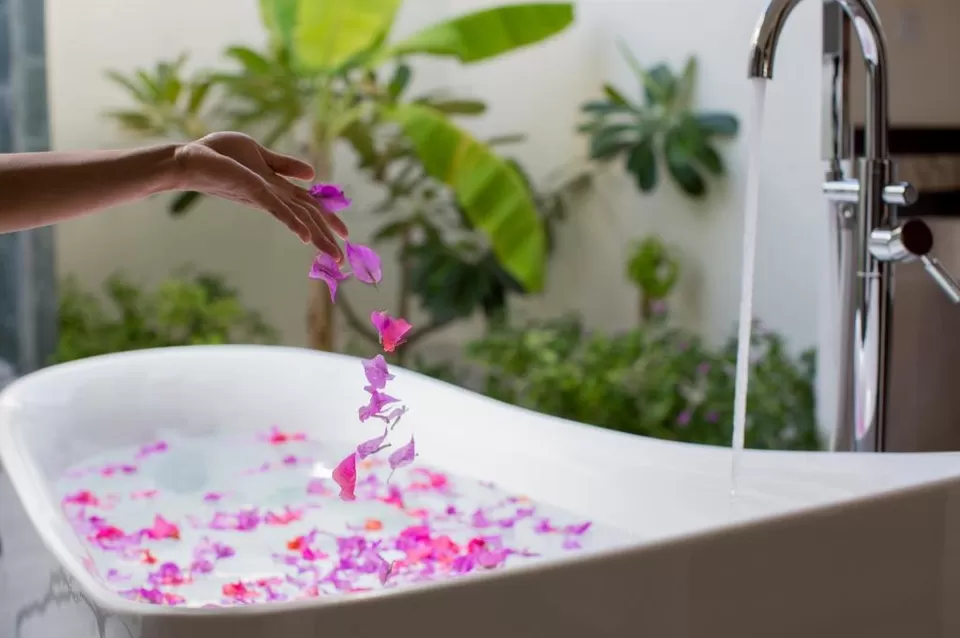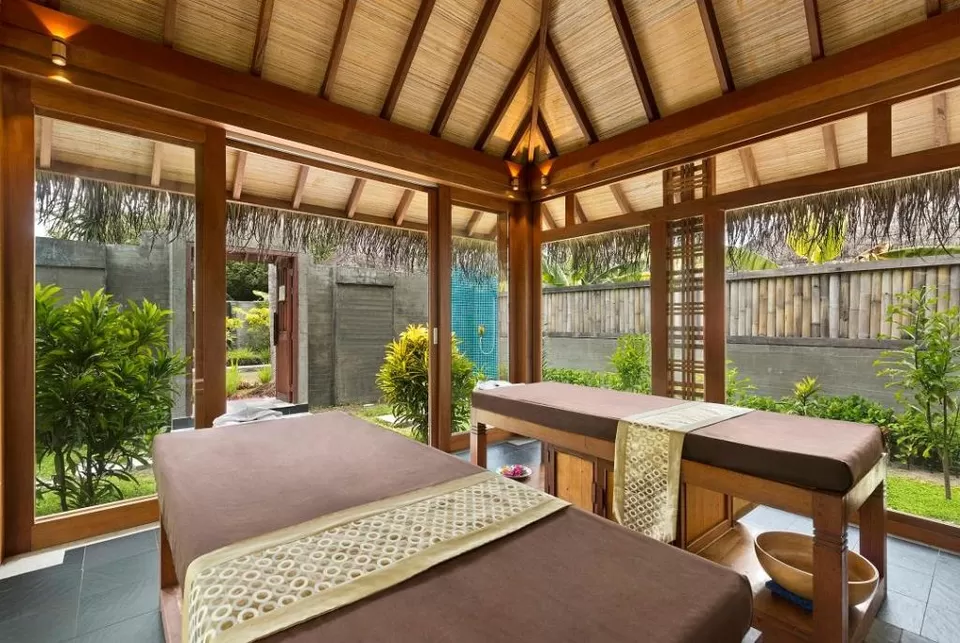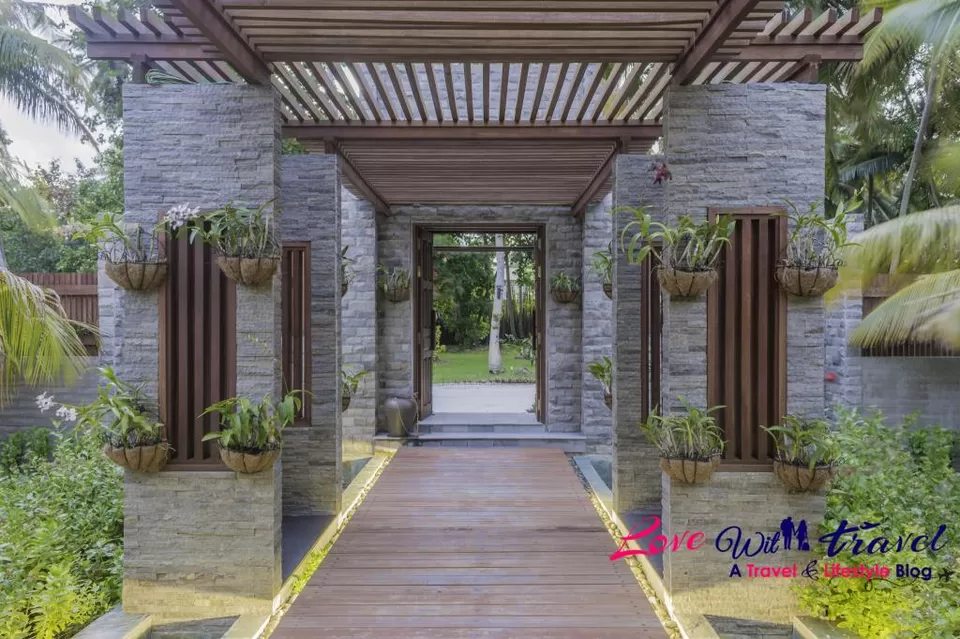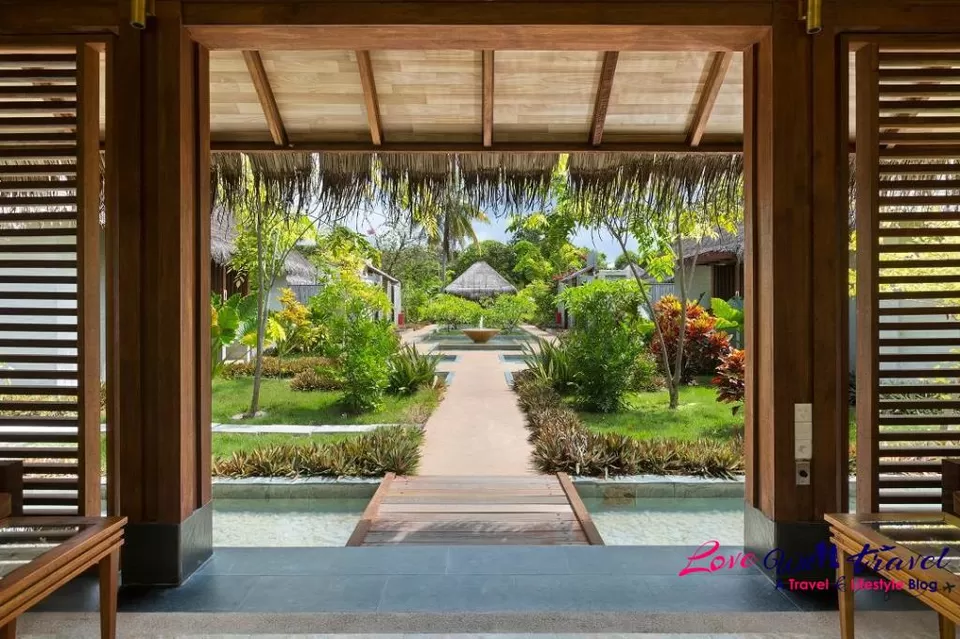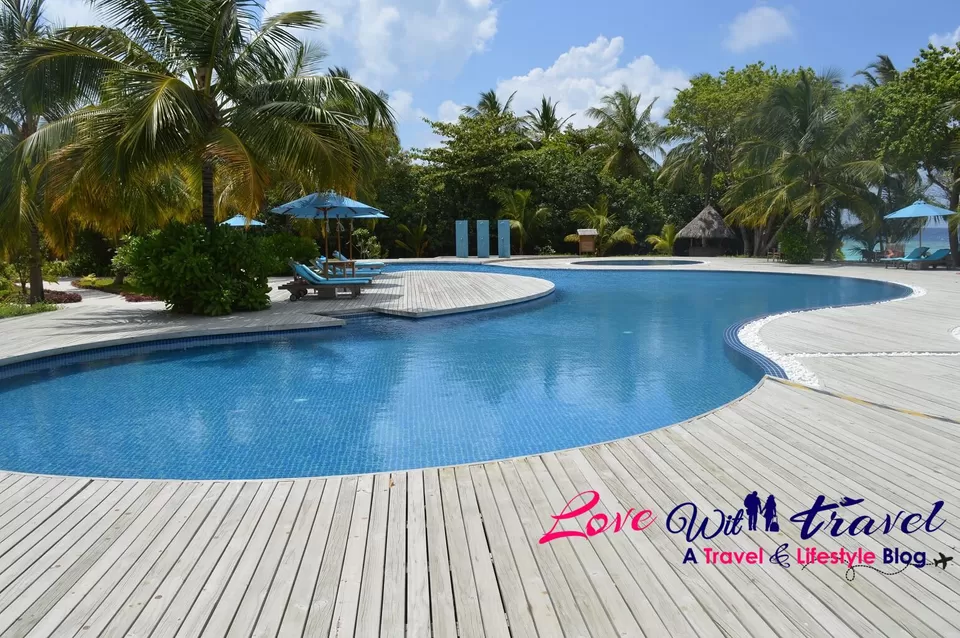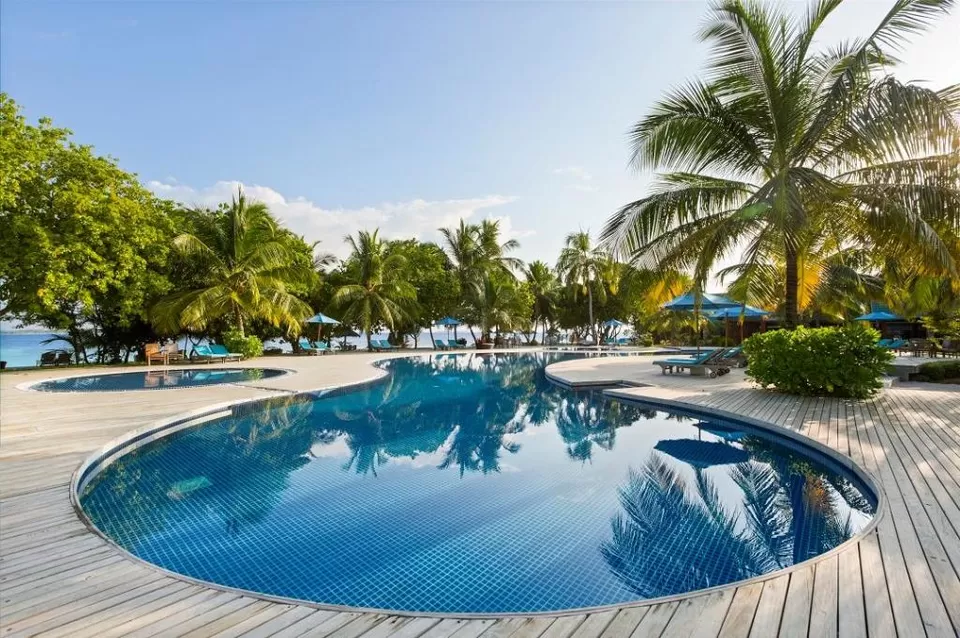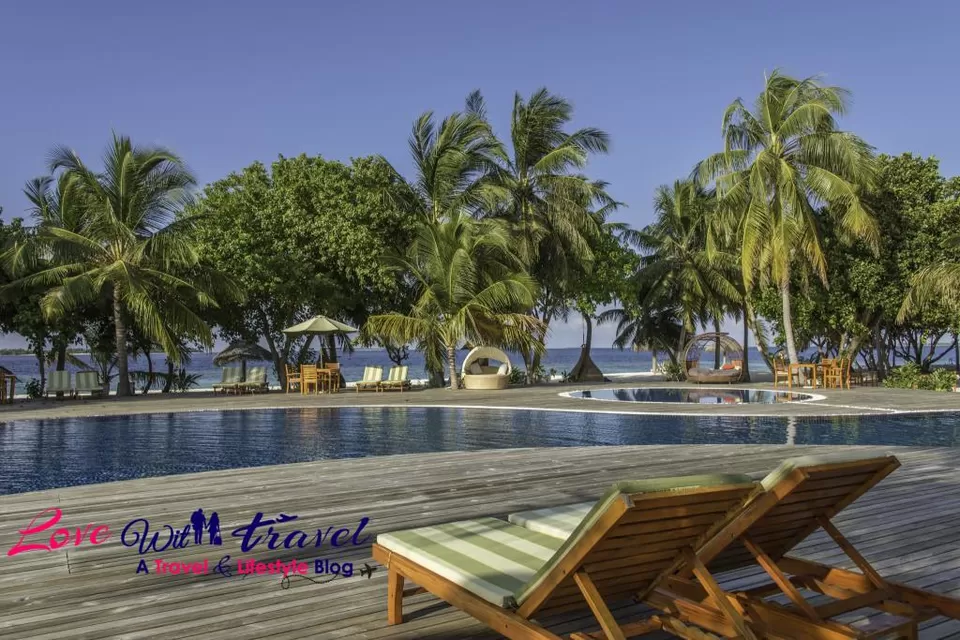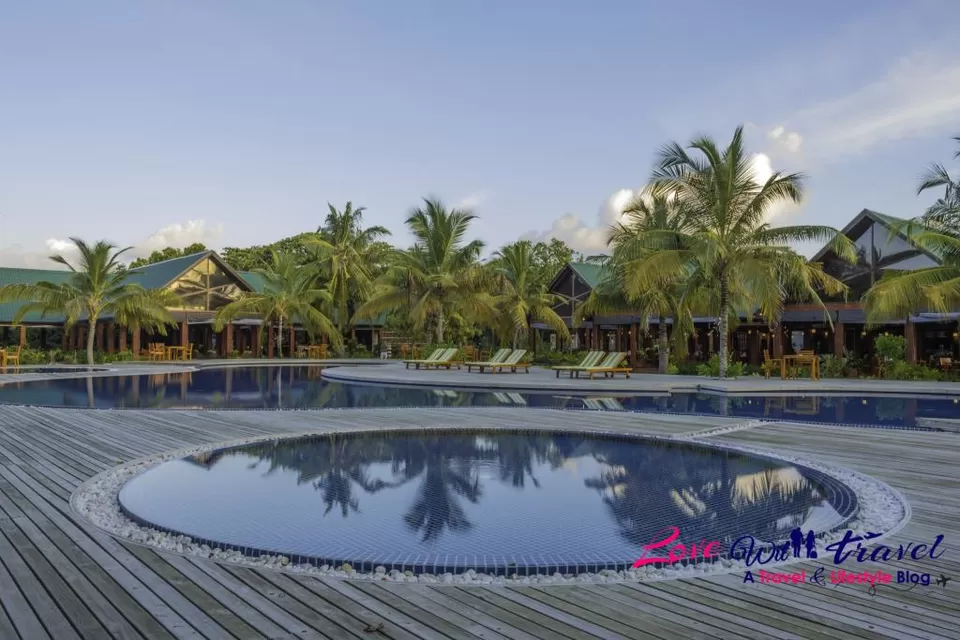 – FITNESS CENTRE–
Furaveri Island Resort and Spa also has a fitness center for their guest, the center is loaded with every necessary equipment needed for the exercise.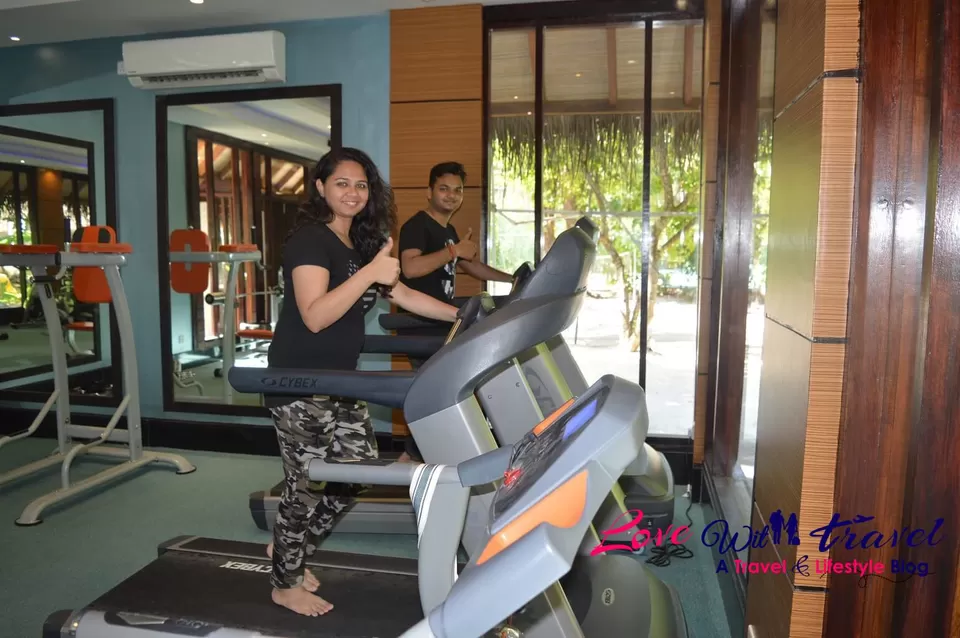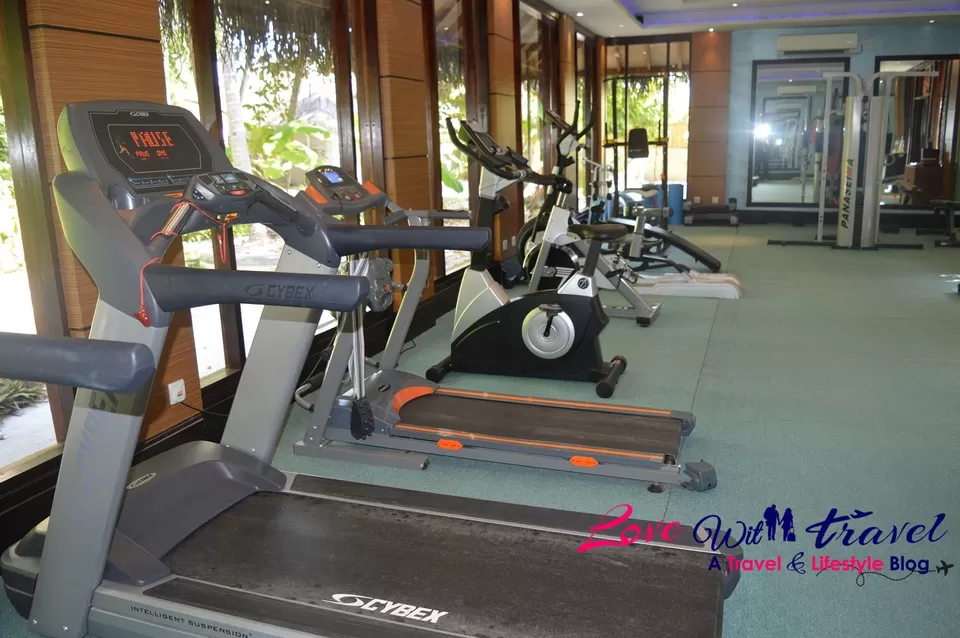 – DIVE, SNORKELING & WATER SPORTS ACTIVITIES –
Talking about A Truly Maldivian Experience at Furaveri Island Resort and Spa Maldives, Furaveri Island is Blessed with an amazing marine life that includes Sharks, House reef, Turtles and many more. so Furaveri offers you once in a lifetime opportunity to explore such an incredible marine life of some of the best dive sites of World. Along with diving Furaveri Resort also offers the best snorkeling experience and some of the thrilling water sports activities. Furaveri Island Resort and Spa offers both motorized and non-motorized activities (motorized activities is experienced with an additional charge).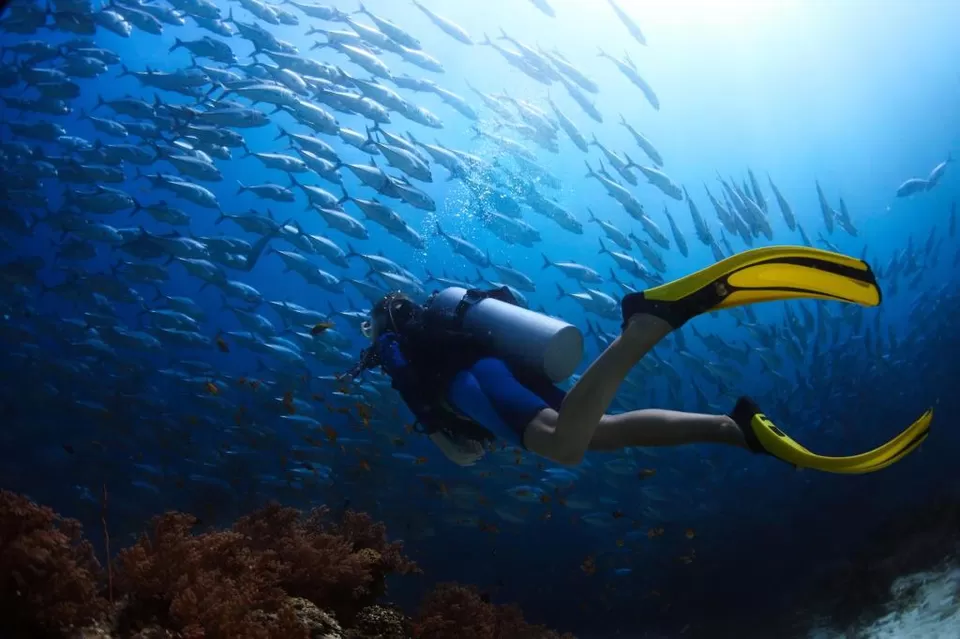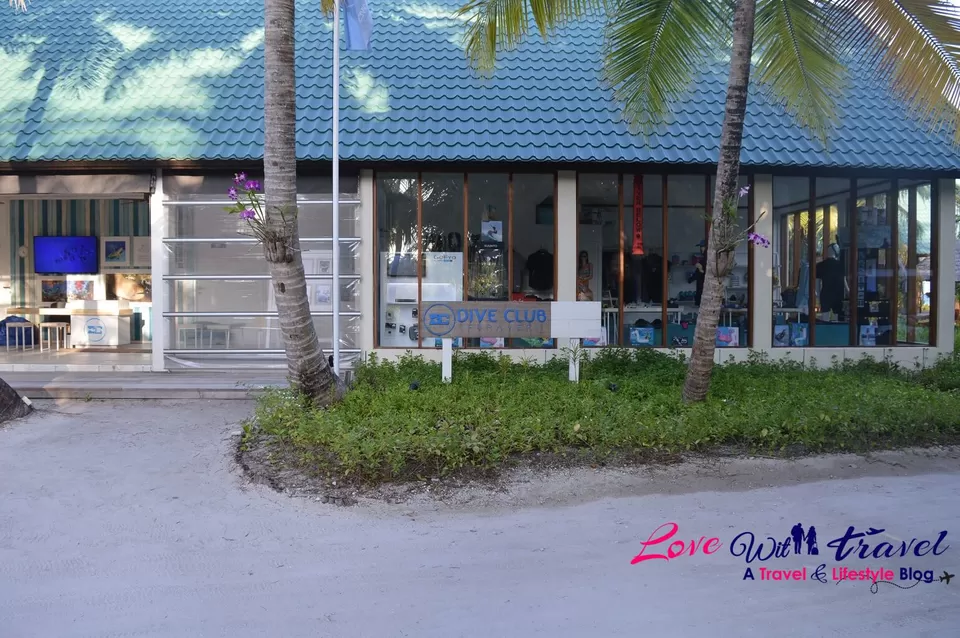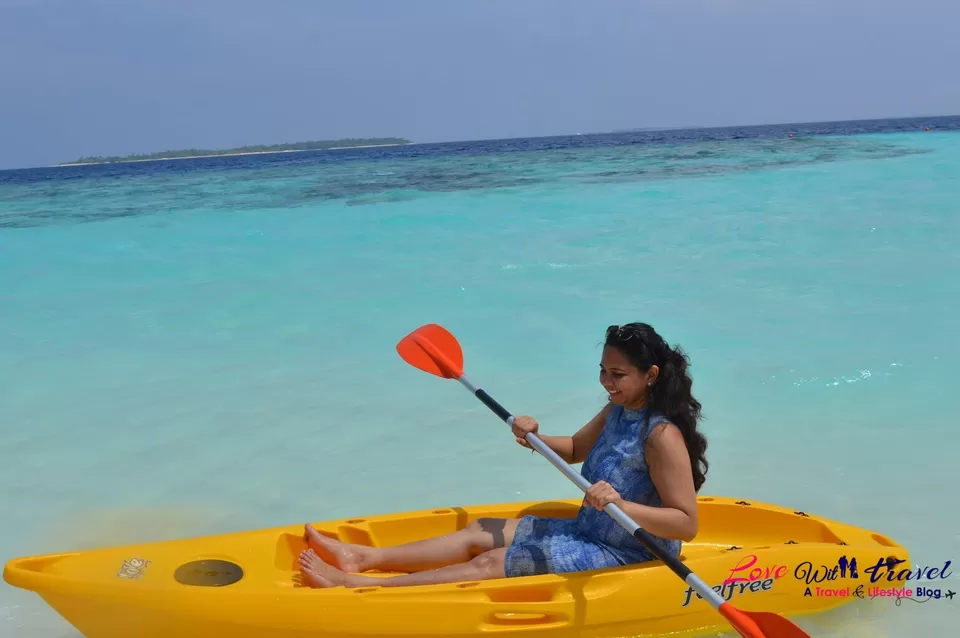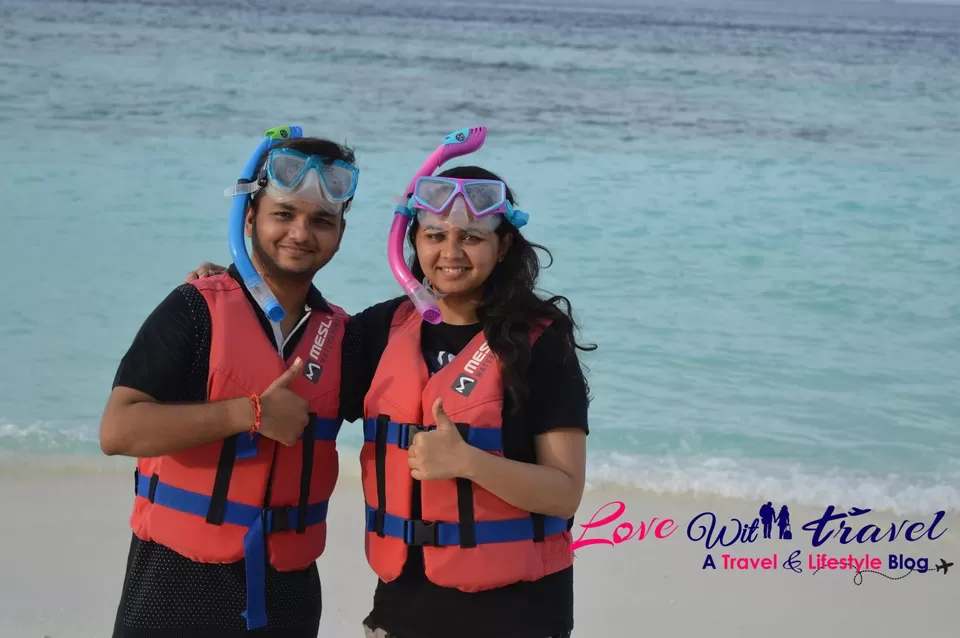 – OUTDOOR SPORTS ACTIVITIES & BICYCLE RIDE –
Talking about A Truly Maldivian Experience at Furaveri Island Resort and Spa Maldives, Furaveri Island Resort and Spa offers various activities which also includes Outdoor sports activities like Tennis and Badminton, so everyone can enjoy their stay at resort whether it be a couple or families. Furaveri Resort also provide Bicycle so you can explore resort on your Own and you can enjoy the ride with your loved ones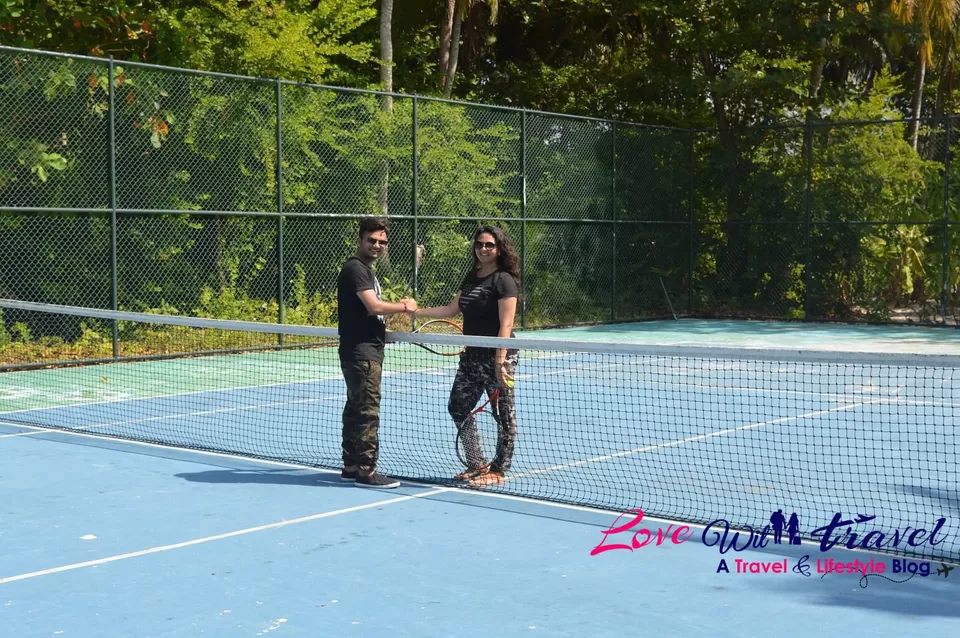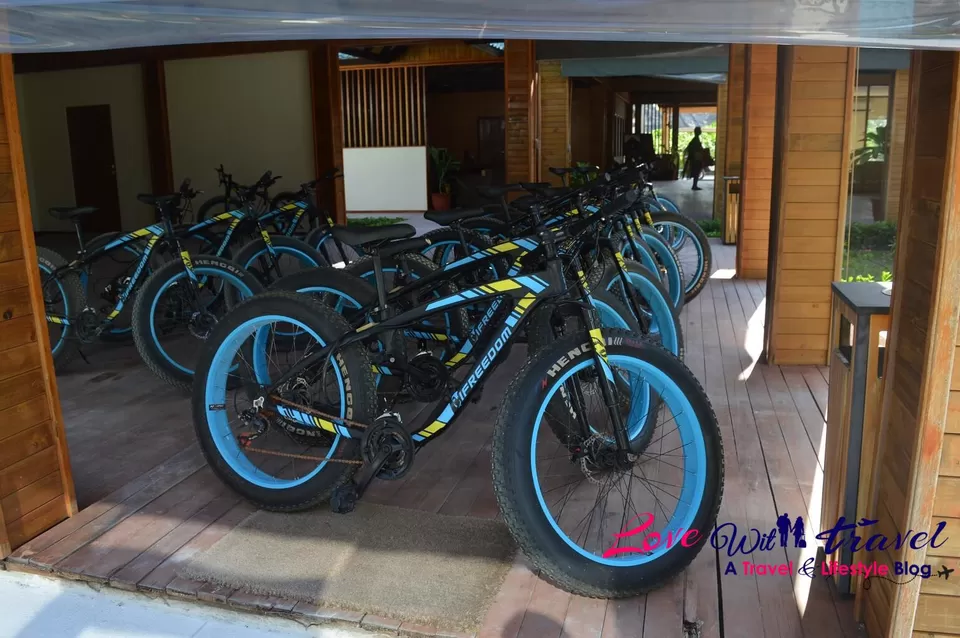 – OTHER ACTIVITIES –
Furaveri Island Resort and Spa offers various other activities like :
Live music/performance
Tour or class about local culture(Additional charge)
Happy hour (Additional charge)
Themed dinner nights(Additional charge)
Movie nights
Beach
Evening entertainment
Kids' club
Entertainment staff
Canoeing
Windsurfing (Additional charge)
Karaoke
Table tennis
Billiards
Children's playground
Games room
Fishing (Additional charge)
Tennis court
– OUR VERDICT –
This is our experience A Truly Maldivian Experience at Furaveri Island Resort and Spa Maldives, Well if you are planning to visit the Maldives and prefer a luxury on a private island along with lavish Villas, authentic food that enhances your taste bud, a perfect indulge spa, explore underwater marine life, then Furaveri Island Resort and Spa is for you.
The Moment we check in to the moment we are pleased with all the service we received from Furaveri. The island is fantastic, the sea is charming, the accommodation is luxurious, all staffs are very professional, kind and polite.Our stay at Villa was amazing a private pool with a private access to a beach Wow, what one needs more?.
Many people ask the same question frequently to us that Is it Worth to spend so much in Resorts stay in Maldives, Well we will Say That Rest assured, the moment you see the coral islands and this Resort from your Seaplane seat, money won't even cross your mind.
The whole experience was flawless, They said it Right Furaveri Island Resort and Spa: A Truly Maldivian Experience…
This blog was originally published on Love with Travel.
Get travel inspiration from us daily on Whatsapp. Click here to start
Frequent searches leading to this page:-
Maldives tour package for couple, 3 star hotels in maldives rates, places to visit from maldives, maldives resort trip, things to do in dusit thani maldives