After my visit to Coco Shambhala in Nerul, I was waiting to visit the new property in Sindhudurg because the reviews were so rad and the views from the villa, unbeatable. I decided to go up over Valentine's day and because I was already in Goa, it was quite painless. The hotel sent a lovely gentleman called Uday who picked me up and we drove up to Sindhudurg. The drive took close to 2 hours but Uday was patient with me and stopped everytime I wanted to take a photo and even talked to me about the Malvan area at length so I knew what to expect upon arrival. When we arrived at the establishment, I received the warmest welcome from the Coco Shambhala family as we walked up to the villa. An open plan lounge and dining area with blue as far as my eyes could see. I felt like I was perched upon a cliff and I could see langurs in the tree near me and feel the gentle sea breeze that I have grown to love.
Coco Shambhala, unlike most places you would have experienced prior to this, had no reception so check in would take place in the comfort of your own villa. The property has been painstakingly designed by Giles Knapton and hundreds of craftsmen drawing inspiration from renowned Sri Lankan architect Geoffrey Bawa.
After a delicious green juice, mezze platter and a young coconut, I felt at home. I spent the better part of the evening listening to music, doing a gentle yoga flow and wading around the pool until it was time for dinner. The hosts, Sugandha and Nava were so much fun to have around. They gave me a tour around the property, shared stories from their travels and joined me for my meals.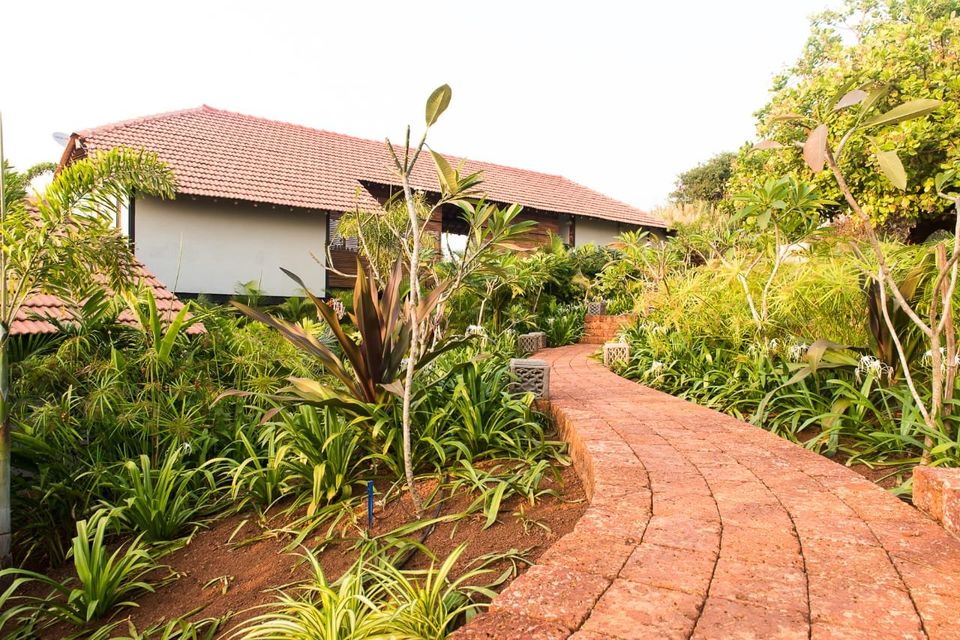 Days at Coco Shambhala: My mornings would start with a cup of tea as I looked over to the sea from my balcony before I came out for breakfast. Afterwards, I would either swim or curl up with a book on the sofa outside and most days, you'd catch me napping (which never happens in the day when I'm home). After lunch, I would go for a stroll around the property and then head to the spa for a treatment. I won't lie- I have had over 200 treatments on the job and yet, the massage here, is one of the best I have had in India, by miles. Most people choose to go out for a day trip or some sightseeing but I would follow the trail down to the beach and watch kids playing cricket, dogs frolicking in the sand and elderly couples walking hand in hand until the sun melted into the horizon.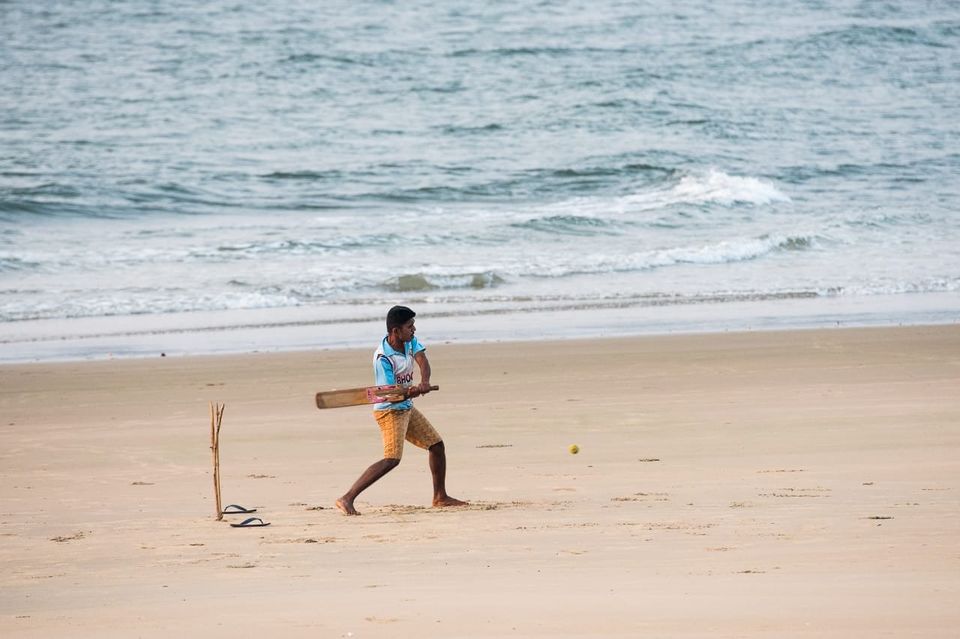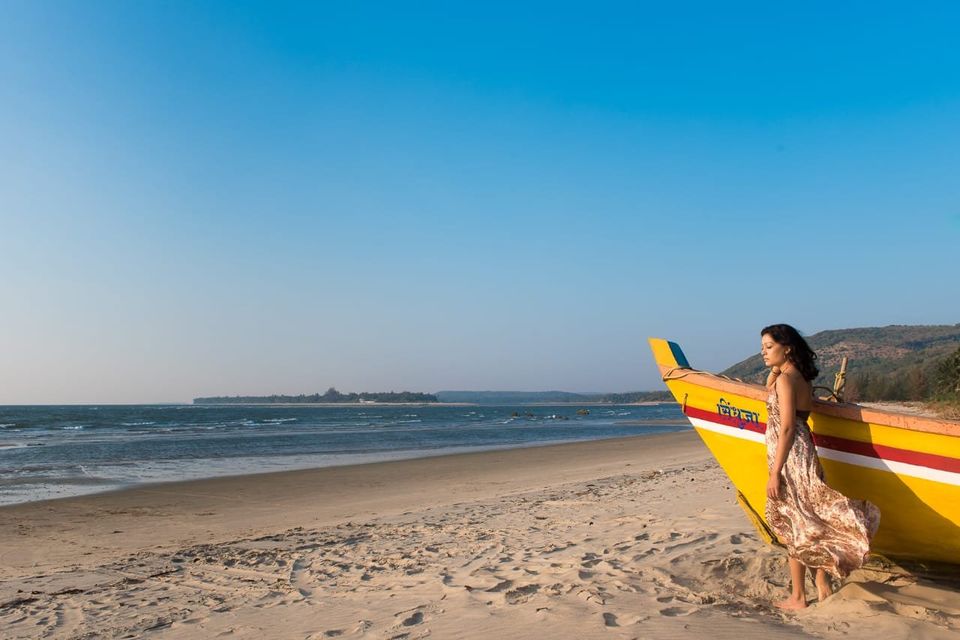 The beach was remarkably clean, safe to walk around and had some spectacular viewpoints to sit and watch the sun turn an almost crimson before it set for the day. Dinner is a real celebration so I would try and work up and appetite with a little bit of walking or a swim right before. We would usually wrap up the dinner with a glass of wine or some tea (depending on the mood) and then I would read a little before going to bed.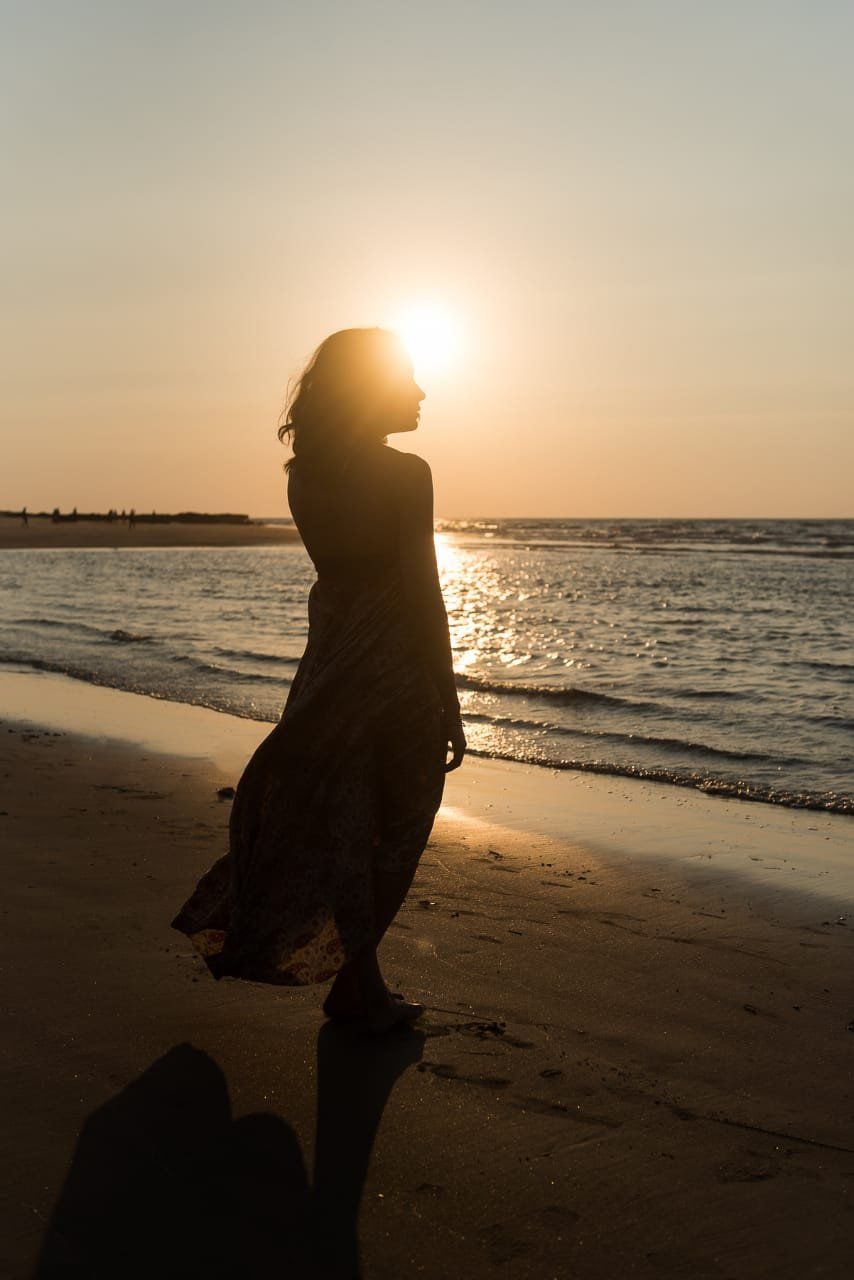 The property- Coco Shambhala has 4 beautifully appointed villas with 2 rooms each, an outdoor area to lounge and a gorgeous infinity pool with breathtaking vistas of the Arabian sea. Each villa is self-contained, fitted with all the amenities you might need during your vacation including a handphone to call the staff or make local calls. The tariff includes the food, tea/coffee and use of the minibar. They have a beautifully paved path for you to walk around the property and soak in the sights and sounds of Coco Shambhala. There is a small but beautiful spa for massages, scrubs and some ayurvedic treatments as well.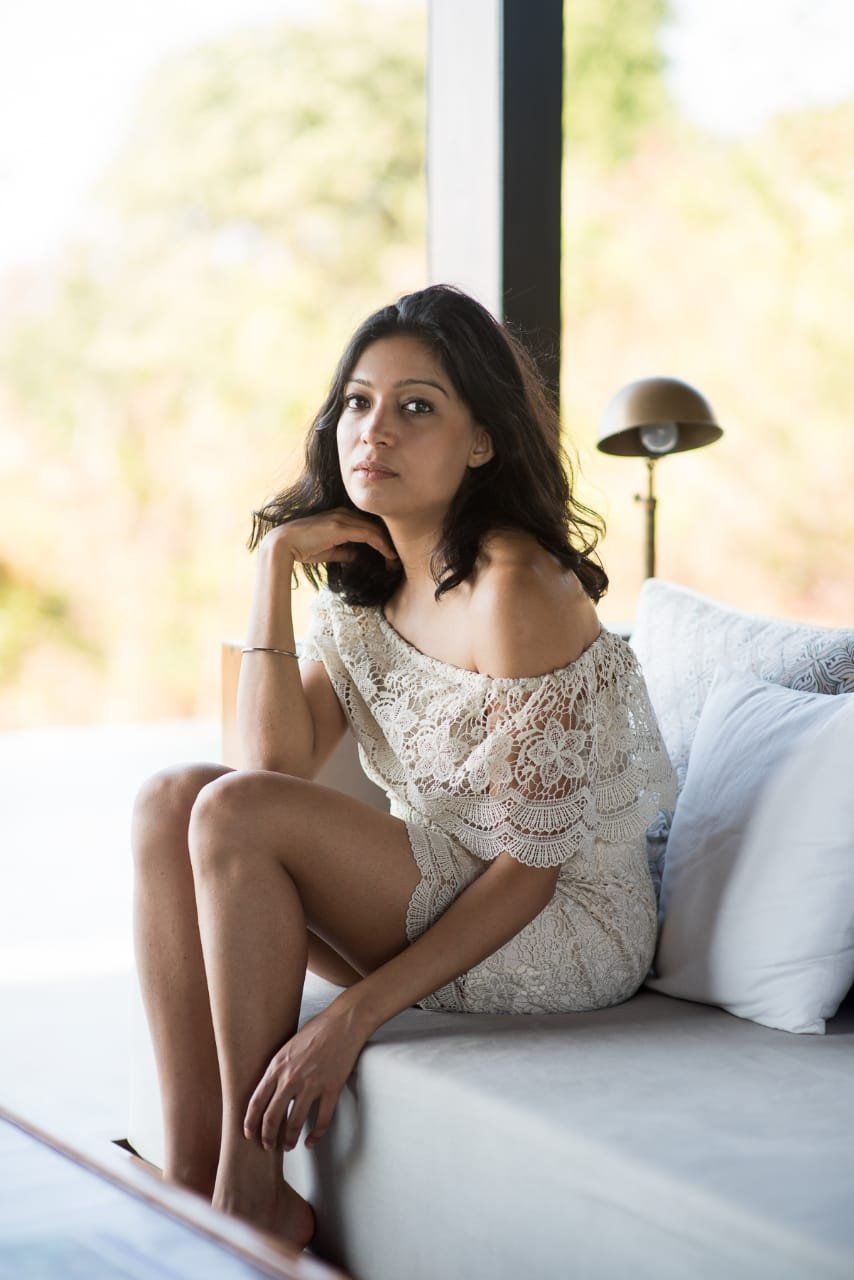 Cuisine: The meals here, deserve a blog post of their own but I'm going to try and do justice. The food here goes through a meticulous process of trials, sampling and tweaking under Cordon Bleu trained Chef Shagun Mehra. She has also tried to marry her love for travel with her food and each meal at Coco Shambhala is a beautiful journey. The food philosophy at Coco Shambhala is simple- local, sustainable, seasonal. While the chefs and kitchen staff are able to whip up anything that you are craving from pakoras to fish and chips; the team prefers to speak with the guests beforehand so they can plan your menu even before you arrive. I was over the moon when I received a comprehensive menu for each day with a perfect marriage of local and international food. I highly recommend that you eat all of the local food, especially the Malvani fish curry and ask them to have you sample the black pomfret as well.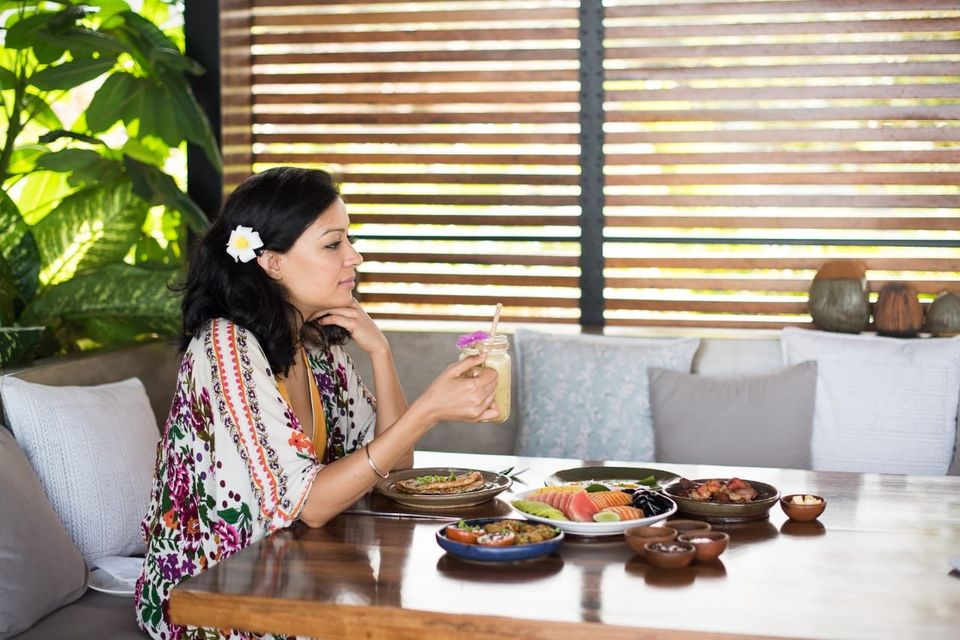 Verdict- its the perfect getaway for couples or young families to come and escape the dreariness of city life. Yes, a holiday like this doesn't come cheap but the breathtaking views from the villa, impeccable service and unparalleled hospitality standards make it worth it. Even though you are 2 hours away from the Goa madness, there is enough to do here. There's scuba diving, visits to the nearby villages, a day trip to Fort Tiracol, cooking lessons, spa days and barbeques on the beach. I cannot decide whether I miss the views from my villa or the food more but the smiles from the Coco Shambhala team are bound to make you want to extend your stay. If you want to read more about my thoughts on this beautiful gem in the middle of Maharashtra head over here.
I hope you will make it here soon. Remember to order the Malvani fish curry and the pomfret. Special thanks to Giles, Shagun, my hosts Sugandha and Nava, Uday (for driving me up to Sindhudurg), the spa team, the chef (my belly was very happy) and all the staff that makes this place truly remarkable. Also, before I forget, the credit for all these lovely photographs goes to my friend and photographer, Jon. You can check out his instagram handle here.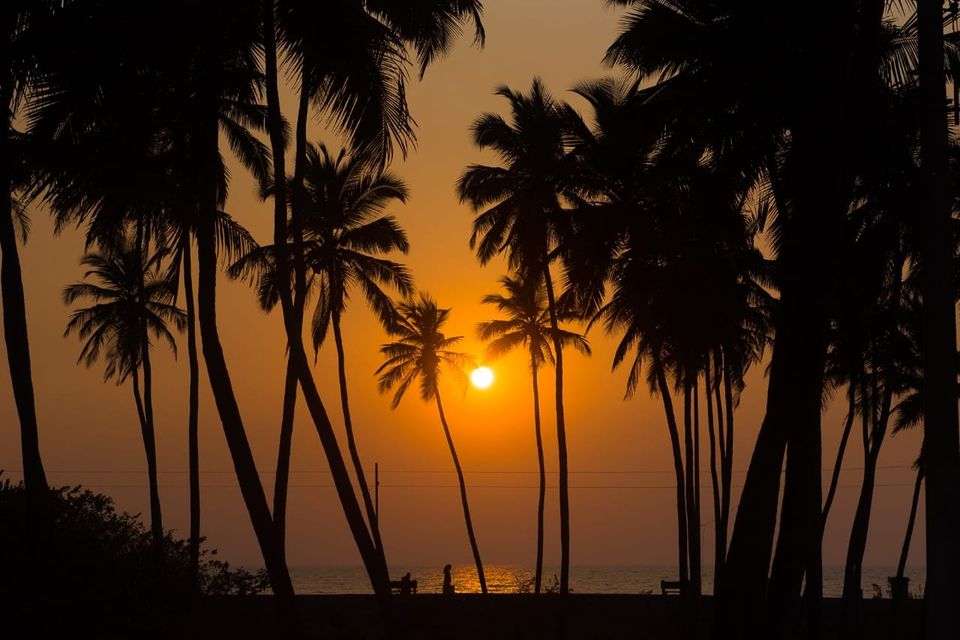 Come here for unrivalled privacy and million dollar views and stay for the food.
For more information, head to their website here.