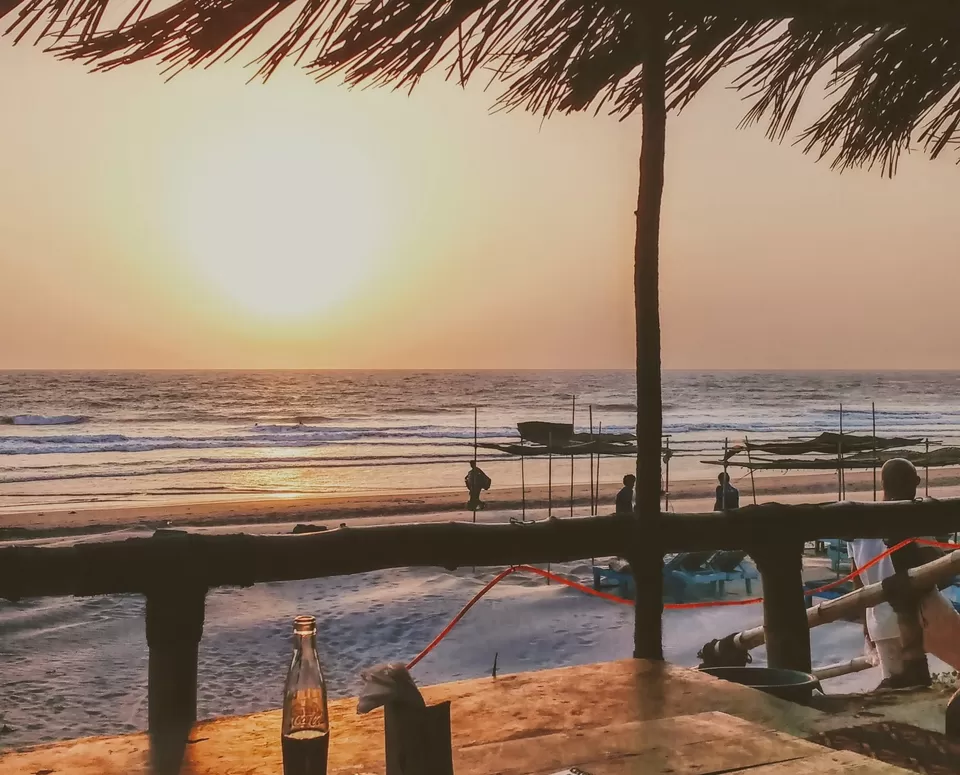 Colva is a village in South Goa and the beach stretches about for about 2.4kms of white sand and coconut palms, it is a famous tourist destination with budget hotels, shacks, pubs etc. It was a popular getaway for the Portuguese when they were in India, this place has a lot of migrants from Portugal, Brazil, Angola etc.
Colva is a famous tourist destination, visited for its beaches, budget hotels, guest houses, beach shacks, food stalls, restaurants, pubs and bars. Colva is enjoyed for its pristine beach. There are many budget hotels, guest houses, beach shacks, food stalls, small restaurants and pubs and bars in and around this beach. If you love swimming, parasailing, adventure activities and wind surfing, do visit this amazing beach on your holiday in Goa.
Best time to visit Colva Beach:
The best time to visit Goa is anywhere between October to March. Average temperatures are around 20 to 30 degrees. The weather is in tune with a happy beachy vacation and the temperatures are perfect for the right sun tan. Goa however, is an all year round travel destination. For the ones who enjoy monsoons, Goa has cool and beautiful monsoons around July - September. But, its best to keep in mind, most of the water activities would be closed off during this season due to high tides and risen water levels.
It is best to relax at one of the many beach shacks or beach front restaurants and enjoy the sunset over the horizon. The evenings are simply magical in Colva.
How to reach Colva beach?
From Panjim, the center of the city, Colva beach is over 27 km away. It would take around 40-50 minutes to reach Colva in a taxi. Taking a cab down south is the best way to get around in Goa.
From the airport, Colva village is around 24 km down south. You can rent a taxi at the airport and head here within 30-40 minutes.
Where to stay in Colva beach?
From luxurious villas, to hotels to pocket friendly places, Colva has it all. Check out the best beach properties in Colva.
A widely popular wedding property, this hotel comes with excellent views and lovely hospitality. For anyone looking for luxury at affordable prices, check this beautiful hotel out.
For anyone looking to enjoy the Arabian sea views, this hotel offers the right views at the right prices. Perfect for a small group of friends taking the weekend off.
This resort is perfect for families with kids. The beach is just a quick walk away and they provide a decent stretch of breakfast options. The rooms are large and airy and available at affordable rates.
Best places to eat in Colva beach
Just a minutes walk away from our lady of Mercy Church, this little café is known for its European dishes. They also have a small range of very tastefully crafted cocktails.
Goa, Indian and Chinese cuisine being their primary dishes, this quaint restaurant offers lovely seaside views and taste worthy food.
At Joecons you'll experience lovely ambience, tasteful food and world-class cuisine. They also serve a range of gorgeous looking cocktails, perfect for those sun-downers. They also host live musicians for those eventful weekend nights.
Nightlife in Colva Beach:
Head here if you're in the mood for some terrific music, a well-lit lively ambience and a wide variety of cocktails. Call them to check what music they have on for the night.
This club is used widely as a wedding venue and still remains one of the most loved hangout spots in South Goa. Head here for an their trademark drinks and lovely staff.
This place hosts a bar, a restaurant and electric beach parties. It can accommodate up to 200 people and their beach parties are very well known. The restaurant is open from breakfast through midnight. they also host small destination weddings and corporate events.
Shopping in Colva beach:
Colva beach has many small shopping markets in and around. It is a shoppers paradise and one can buy everything from the famous Goan cashews to feni to cheap beach wear, cutesy hats and umbrella's, handicrafts and so much more.
There are also some designer shops and boutiques available in the area for the luxury travelers. However, the night markets and flea markets are the best bet to get things at pocket friendly prices.
This pristine beach lies in the heart of a gorgeous little coastal village in South of Goa. Tourists from across the world come to visit this beach especially for its spectacular sunset views and remarkable blue waters. The wealthy British and Portuguese westerners looked up to Colva as a quiet and luxurious spot in the city. There are plenty water and beach sports to enjoy on this beach. The Colva Church is also a quick short walk away and holds religious importance in the hearts of the locals.
Whatever your reason is to travel to Goa, this place has something for every body. From partying, to flea shopping, to good food and mesmerizing sunsets, Goa a something to offer for every body. So what are you waiting for? Plan a trip to Goa already.
Know of any other place that deserves to be in the list of best beaches in Goa? Comment your answers below!
And in case you're planning a trip to Goa, here's the best guide for you. You could also check out the ultimate list of places to see in Goa here.
If you liked the article, share the love <3 #Whereizmyboardingpass
Follow me on Instagram for some fun travel content. Be a part of the largest online community of travellers on Tripoto's Facebook page!