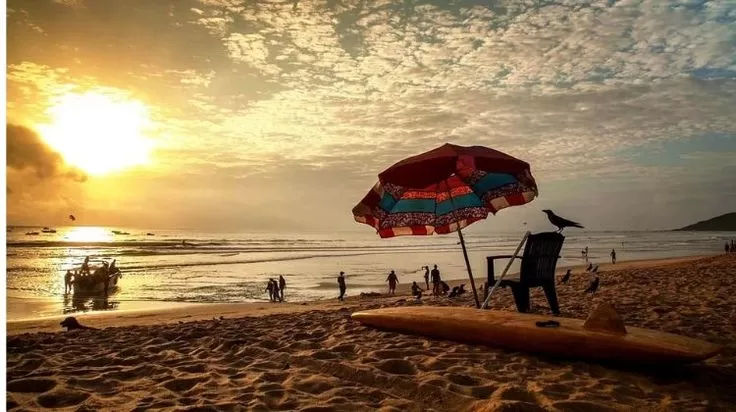 Goa. How many bells does this word ring? How many plans have been run down?
Goa is an emotion, not just another tourist destination in India. With 125 km of long coastline and a rich Indian and Portuguese culture, Goa attracts beach lovers, party animals, water sports lovers, trekkers and people hunting for a peaceful and serene holiday. Renowned for its fun-filled vibe and enjoyable culture, Goa is considered to be the best place to spend a vacation despite the season. From party beaches with all-night revelry to hidden sun-kissed coves where you won't see another soul, Goa beaches have something for everyone.
While north Goa beaches are filled with tourists and water sport lovers, south Goa beaches offer more peace and tranquility. However, there are plenty unchartered beaches, secret, hidden locations that are still unexplored, stretched by the ends of the map of Goa.
If you have been wondering about the best Goa beach, here is a list that will give you the answers to all your Goa beaches questions. Hop on the boat, and lets row across the shores.
Best North Goa Beaches:
1. Querim Beach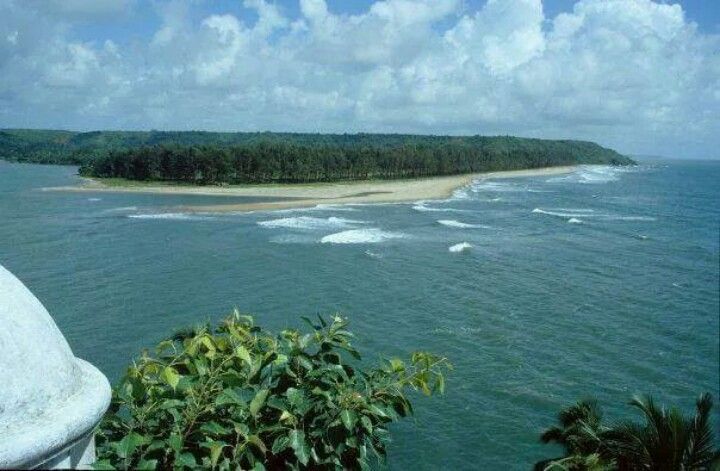 Also known as Keri Beach among locals, this Goa beach gives a splendid view of the Tiracol River meeting the Arabian Sea. Though not suitable for swimming because of high waves, it provides a perfect escape into the lap of nature. This beach is still not commercialized, attracting tourists searching for a calm and quiet beach destination. Exquisite seafood in the shacks, perched on its white sand, is not to be missed.
2. Kalacha Beach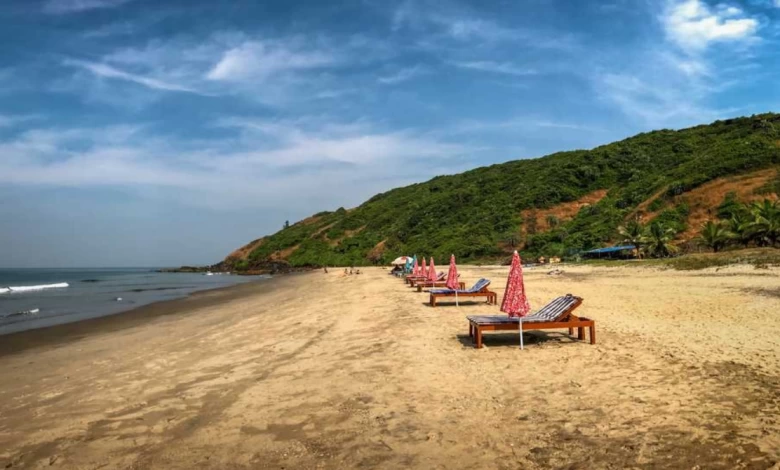 Kalacha Beach is among those Goa beaches with good paragliding options. The beach is famous for a small lake nearby that is fed by a Sulphur hot spring considered to have healing activities.
3. Arambol Beach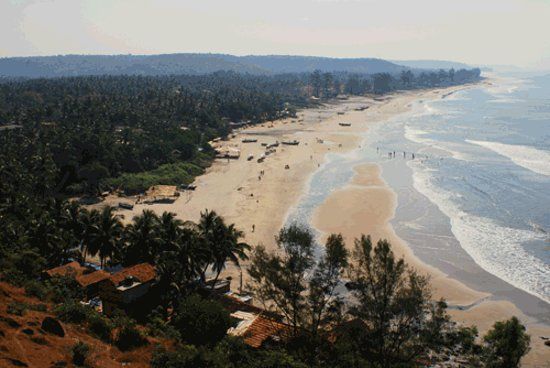 15km long unexplored stretch surrounded by cliffs on its two sides and a fresh water lake, Arambol is divided into two beaches: Arambol and Harmal. This Goa beach is a retreat for many tourists, especially foreigners. Besides dolphin watching and a peaceful walk on the beach there are many adventure sports. It also has a bohemian vibe to it.
4. Ashvem Beach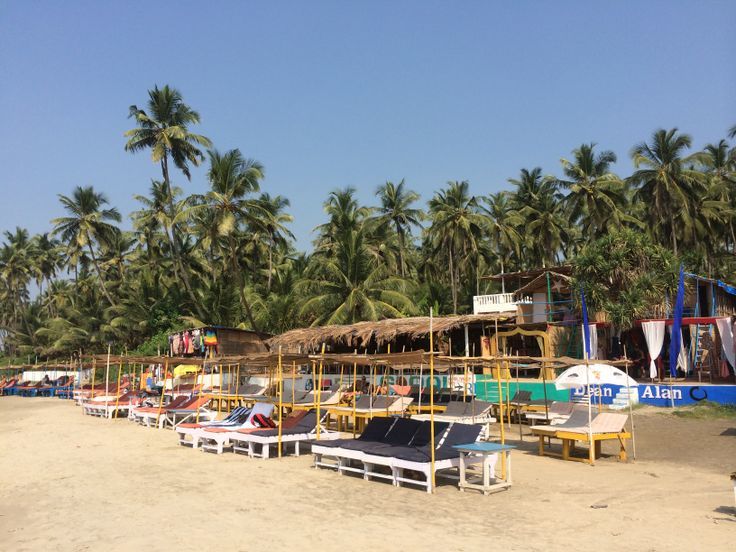 Ashwem Beach is a continuation of Mandrem Beach. A beautiful and soulful beach with rocks in between and long stretches of sand, it has started gaining popularity among national and international tourists. Ashwem Beach is revered among conservationists as Olive Ridley Turtles come to its shore to lay their eggs.
5. Mandrem Beach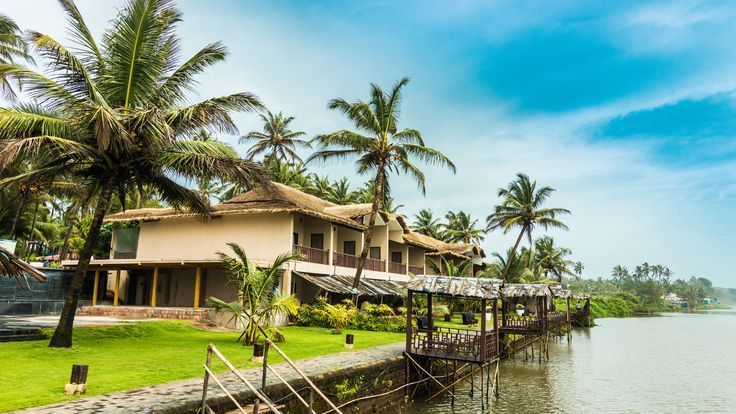 Dotted with beach shacks perched on the white sand, this is one of the most beautiful Goa beach. You can opt for the exciting dolphin spotting trip or go for Paragliding. Olive Ridley turtles make occasional visits to the beach. If you're looking for something offbeat, explore the Mandrem Village.
6. Morjim Beach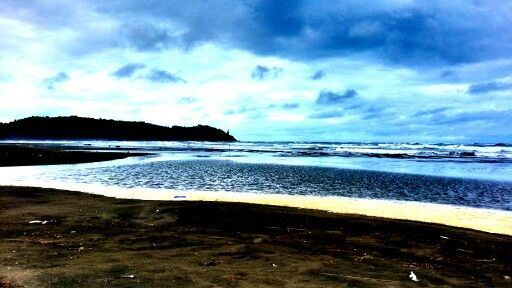 Home to a large number of Russian immigrants, Morjim beach is a secluded paradise among North Goa beaches. It's one of the best beaches in Goa to spot a variety of birds and Olive Ridley turtles.
7. Chapora Beach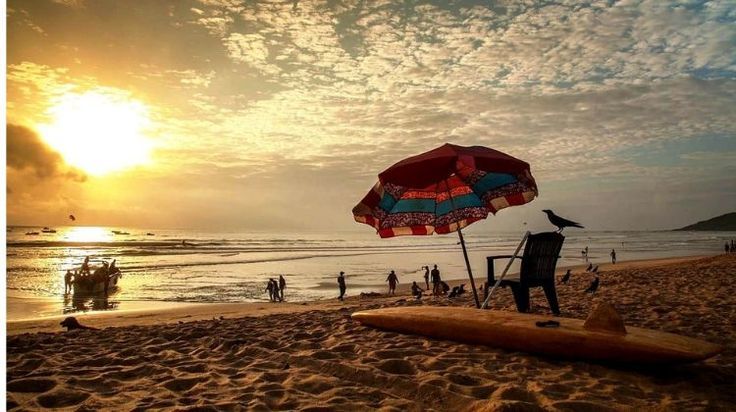 A peaceful shore, calm sea, few water sports, and good food - this beach has everything you look for in an unruffled getaway and is an important addition to this list of best Goa beaches. The beach makes for an irresistible sight with white sand dotted with black lava rocks and Chapora Fort overlooking the sea. Some even consider it to be the best beach for watersports in Goa. Excited much?
8. Vagator Beach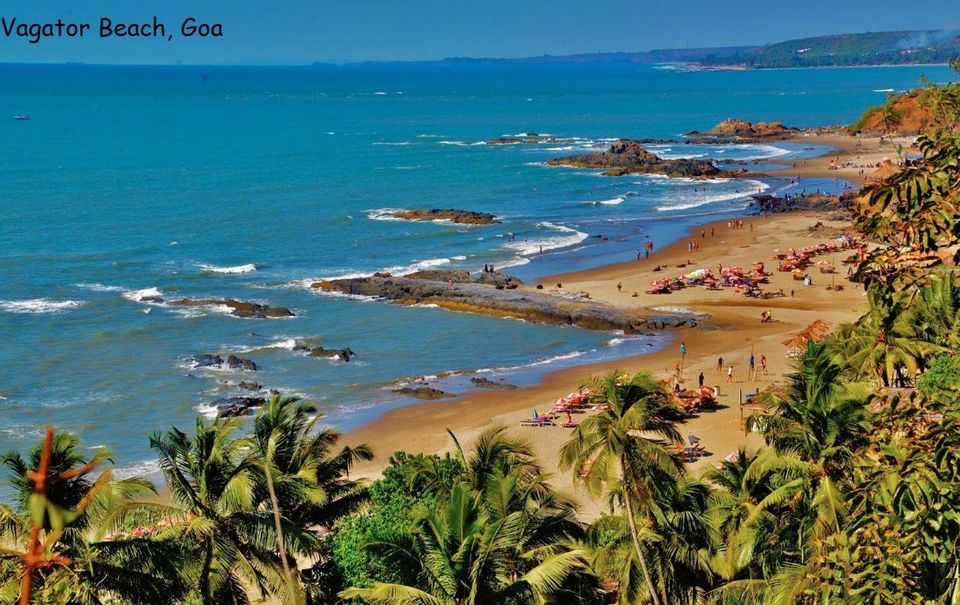 Beautifully hemmed-in between the cliffs and white sand all over the beach with coconut trees stretching vast, Vagator Beach is a refuge for those seeking tranquillity.
9. Ozran Beach
Known as Little Vagator, Ozran Beach is located between Anjuna and Vagator. A surreal and picture-perfect beach with shacks, good food and drinks, it is a favorite among party lovers looking for the most happening Goa beaches.
10. Anjuna Beach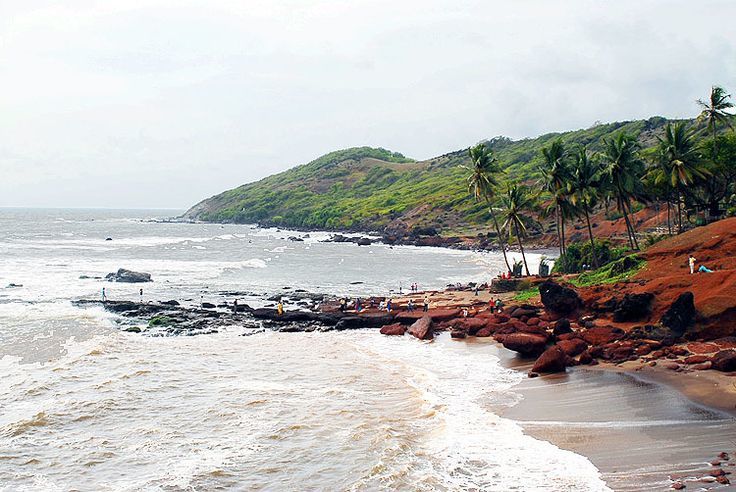 Insanely popular for its nightlife and vivacious party culture, Anjuna also offers an equally popular flea market. There are a number of parties and themed events that occur along the coastline at Curlies, UV Bar among others, for a fun night out. For foodies, the German Bakery is a great place to unwind and offers varied delicacies in meals and desserts.
11. Baga Beach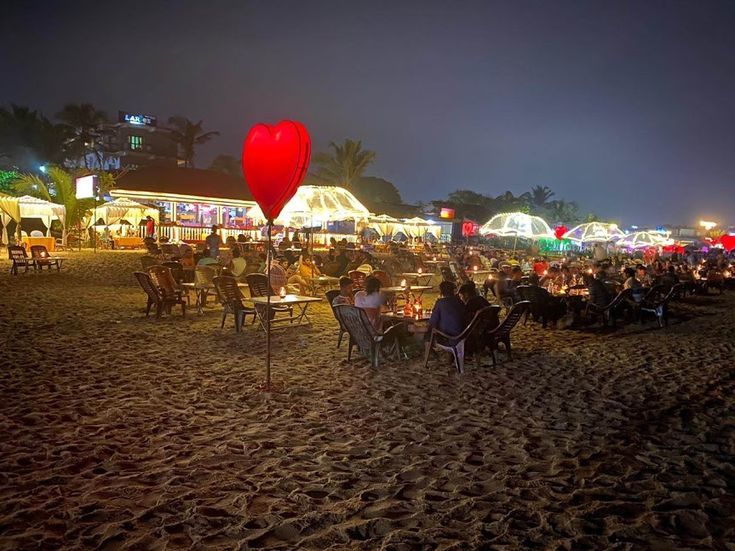 Baga Beach tops the list of best Goa beaches in that sense. Be it Titos Lane where you can walk at night aimlessly and go pub hopping, or Britos at the beach where you can have a hearty meal, Baga Beach has it all. From water sports for the adventure seekers to beach shacks with good food and music, hosting beach parties, karaoke, and some even offering accommodation - Baga Beach has everything.
12. Calangute Beach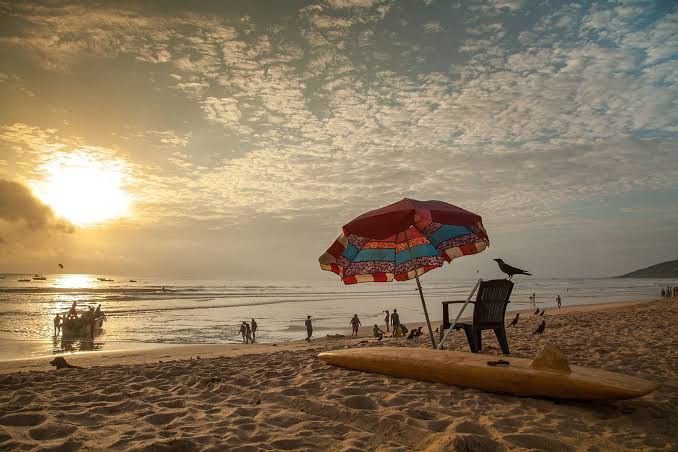 The hip and lively nightlife of this place makes it prominent worldwide. Usually, locals, hippies and foreign holidaymakers dance the night away in Calangute Beach. Shacks and picturesque huts make up good choices on the beach. Several unique items like small trinkets and numerous types of handmade items are available in the open market here. This is one of the best Goa beach for shopping.
13. Candolim Beach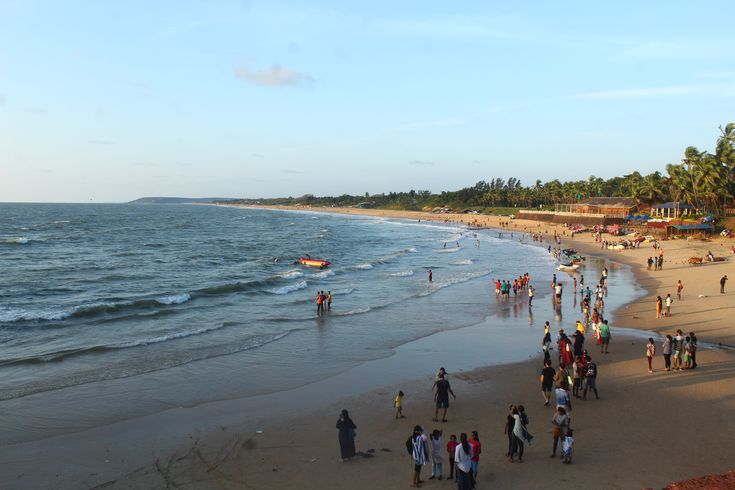 Candolim beach offers various water-sports activities-right from parasailing to water-skiing, wind surfing and fishing. The laid back beach also has Aguada Fort overlooking the sea. It is one of the most serene Goa beaches. There are a lot of makeshift bars and restaurants on Candolim Beach. Tourists can also try feni here, a locally brewed drink made from cashew or coconut.
14. Sinquerim Beach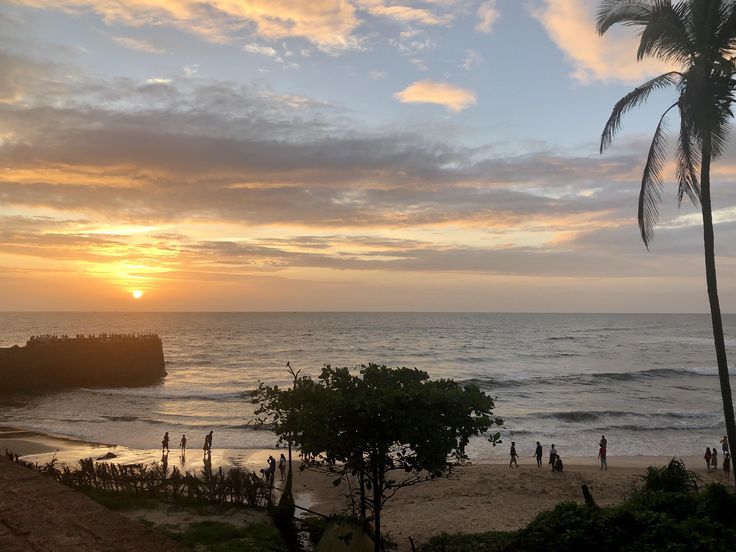 The soft sand of the beach makes it one of the best beaches in Goa for evening walks. Tourists here get to enjoy the magical and unsullied waters of the Arabian Sea. Fort Aguada is very closely located to Sinquerim Beach. Tourists can also stay at luxury resorts here: Taj Vivanta and Taj Holiday Village Resorts, to name a few.
15. Miramar Beach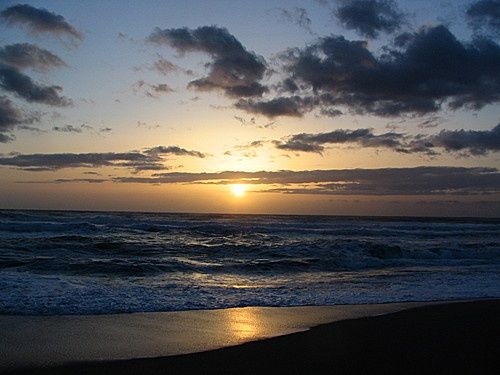 Miramar is the nearest beach to Panjim which has resulted in its commercialization. The beach is famous for local streets shops, chats and restaurants. Compared to the rest of the Goa beaches, this beach is not that clean. In fact, it's a crowded beach frequented by the locals from Panaji and towns nearby. This is among the best Goa beaches to get acquainted with the locals.
16. Dona Paula Beach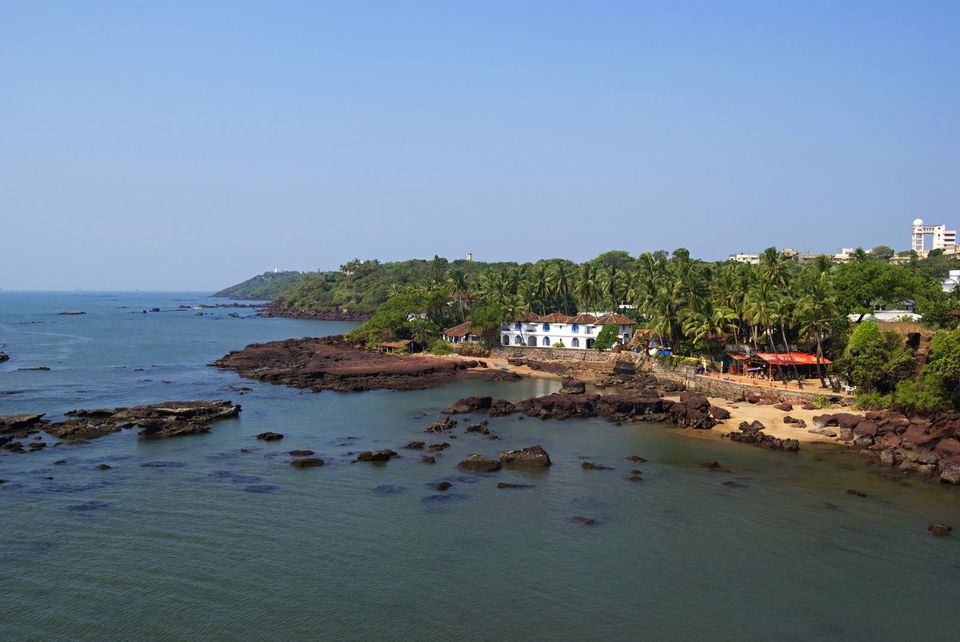 Boasting a beautiful love story of Dona and Paula, this beach is a must-visit for a beautiful evening and sunset. Slightly less crowded than other Goa beaches, Dona Paula is bound to grow on you with its mellow ambience. Calm sea with rocky shores, water sports, and a few beach shacks to cloy your food cravings - this beach is a paradise for travelers looking to lay off their stress.
17. Odxel Beach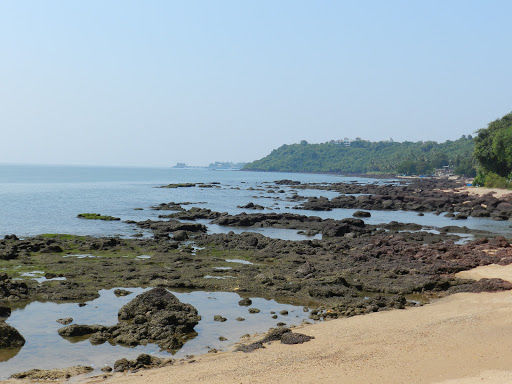 This beach is situated between Dona Paula and Goa University and is not very popular among tourists, though considered a good picnic spot among locals.
18. Bambolim Beach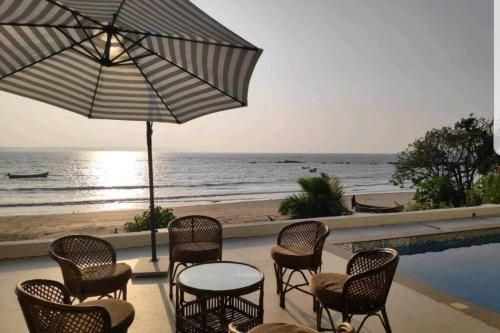 Most of the area of this rocky beach has been privatized by resorts and hotels. It's also known as a shell collector's paradise.
19. Terekhol Beach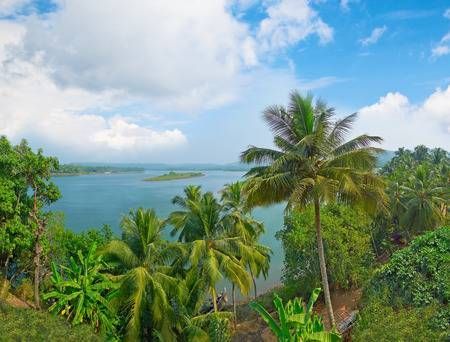 The most northern beach of Goa is famous for a Portuguese Terekhol fort. A beautiful, calm and quiet beach generally remains isolated.
20. Siridao Beach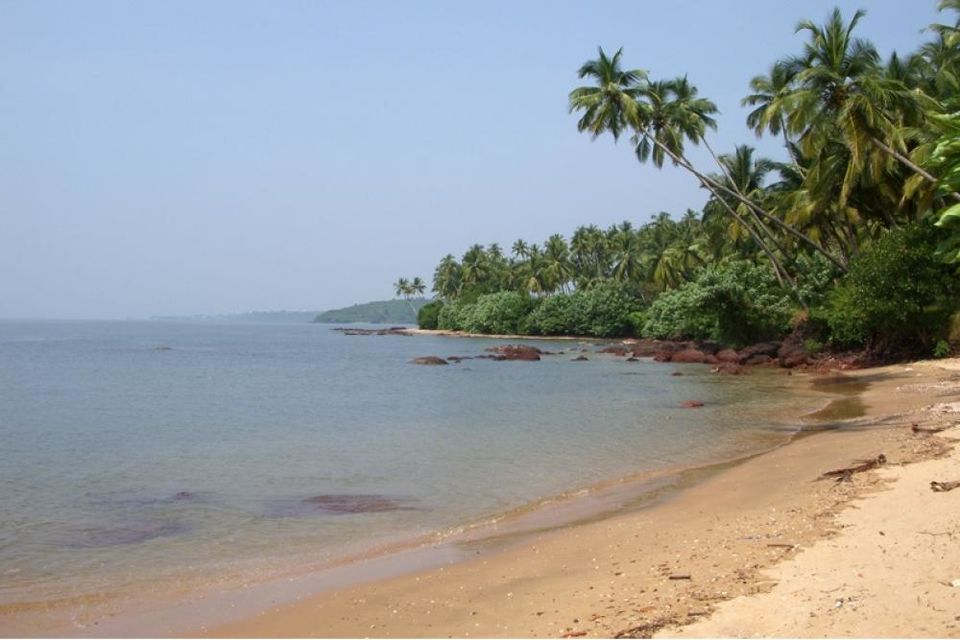 This is a beautiful beach with a mixture of sand and rocks. Variety of shells including oyster and pearl shells can be collected here. This isolated rocky beach is also famous for the Chapel of Jesus Nazareth.
21. Harmal Beach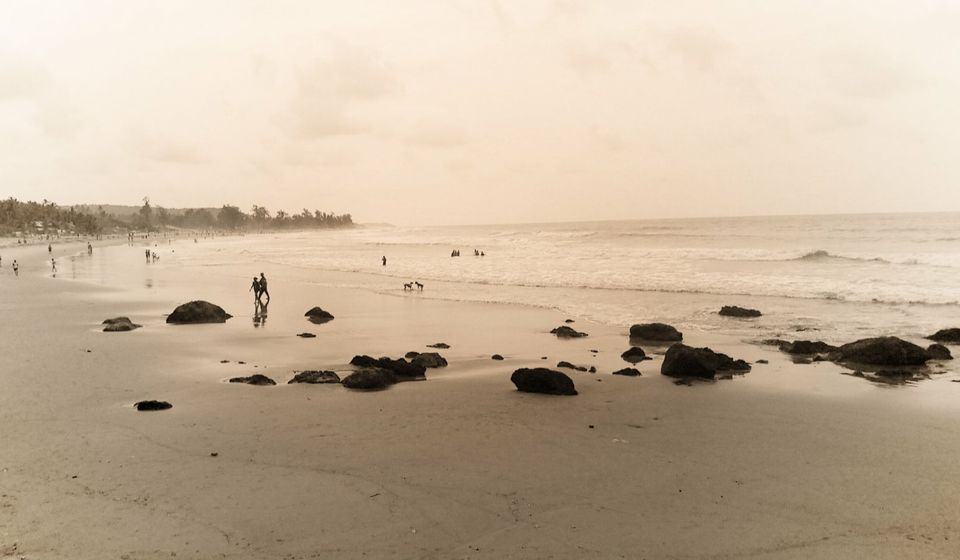 Harmal beach is famous for fresh water lake nearby with good Sea food. Because of strong waves, the place is not ideal for swimming but one can spend good time here.
22. Coco beach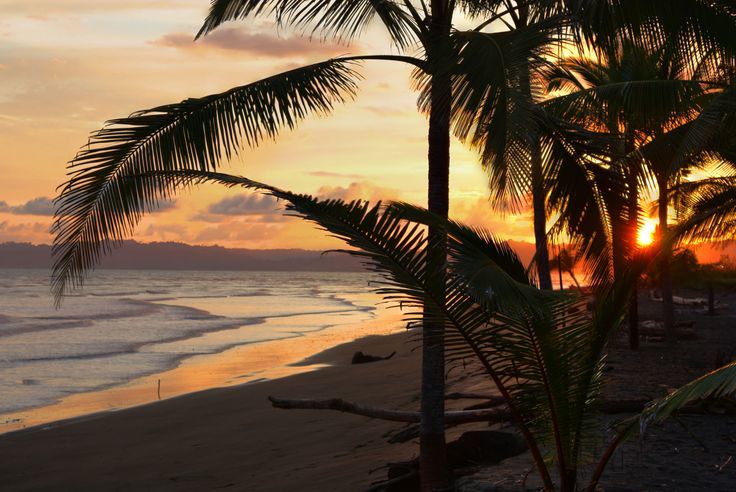 This rocky beach is famous for Reis Magos fort and dolphins watch.
23. Caranzalem beach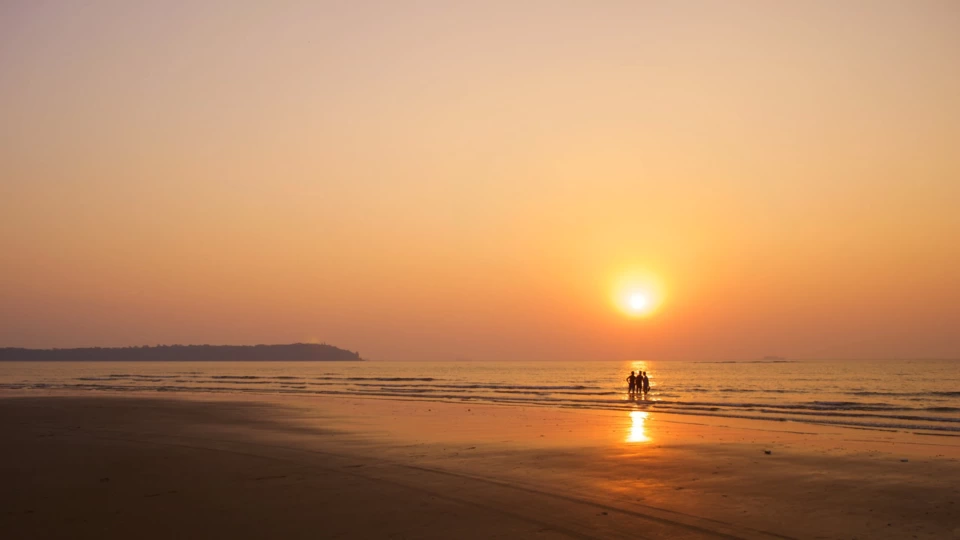 This is another beach close to Panjim, popular among locals.
24. Grandmother's hole Beach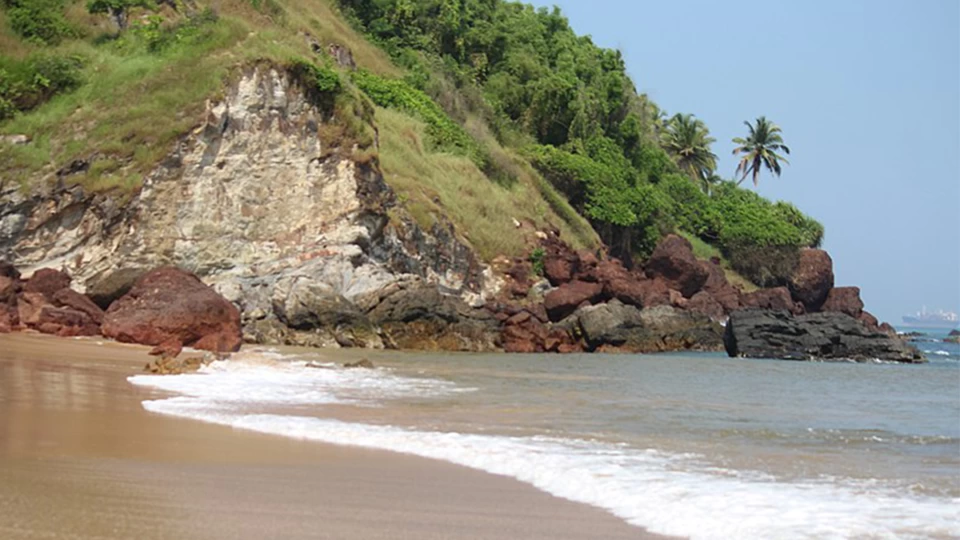 This rocky beach of South Goa provides a great view of sunset.
25. Baina Beach
This rocky beach has not so clean water is also not so crowded. This is not much popular with tourists.
26. Hansa Beach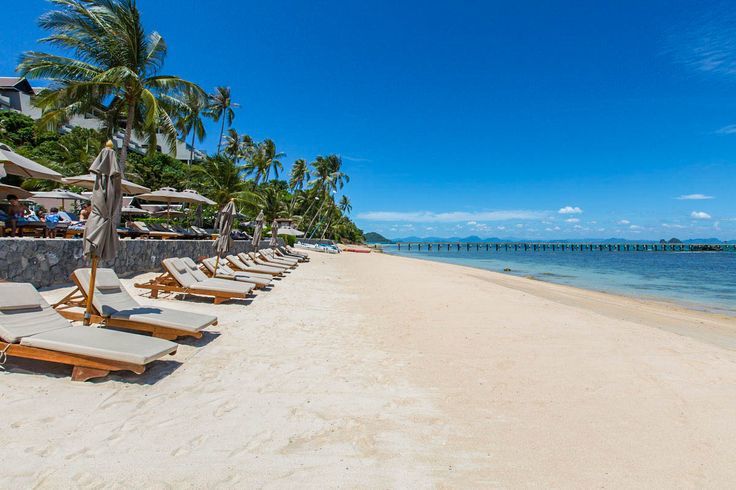 This beach is famous for its close proximity to the airport, Goa Institute of Diving and BITS Goa. A perfect blend of commercial space and natural beauty, this beach has clear azure waters which make it ideal for swimming. To all those looking for some scuba experience, Goa Institute of Diving will give you a lifetime of diving experience!
21. Majorda Beach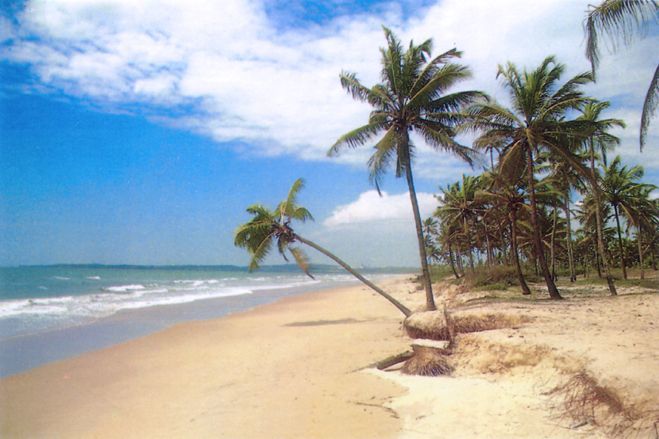 The sands of Majorda are not as white as those of Colva. It is a quiet and calm beach that is not as crowded. If you are on the lookout for a beach where you can enjoy the sea and read a book, this is one of the best Goa beaches for it. It is one of the best beaches in Goa to visit during Christmas as it hosts the Goa Christmas Carnival every December.
22. Colva Beach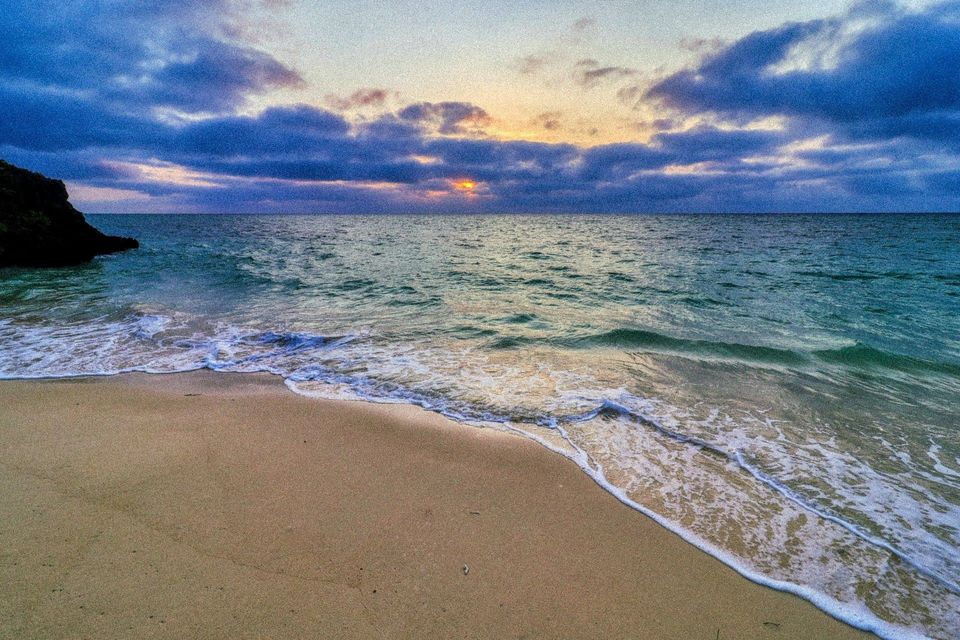 In the colonial days, Colva Beach used to be the resting area for Margao's high society, who would visit Colva for their "Mundanca" or change of air. Colva's nightlife is livelier and more vibrant than anywhere else in south Goa. You can hire jet skis, indulge in beach sports, swim and sunbathe in the specified zones.
23. Benaulim Beach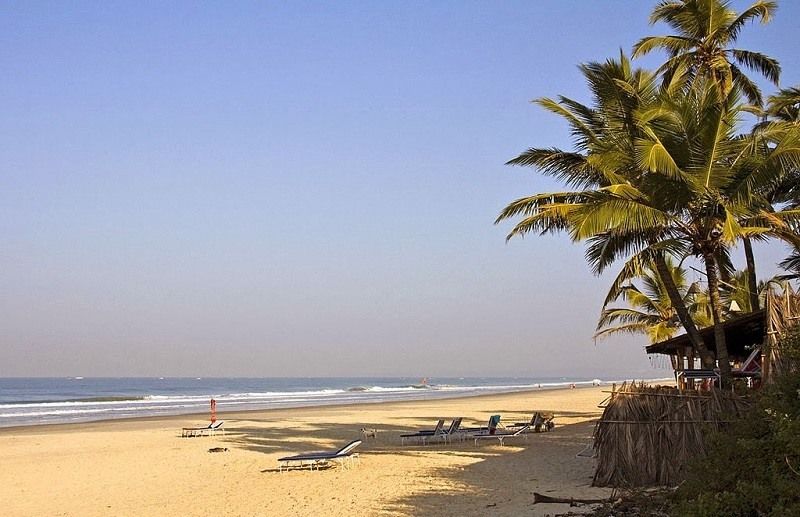 This beach is famous for fishing among locals and attracts crowds on evenings and weekends. This unexplored beach is famous for pacified evenings, great food, and a few local markets. Benaulim is particularly known for bullfight events and the awe-inspiring sunset!
24. Cavelossim Beach
Situated between the Sal River and the Arabian Sea, this beach is famous for dolphin spotting trips, shacks and lava rocks. Dotted with sky-touching coconut trees, white sand, and black lava rocks, Cavelossim Beach is another one from the list of the best Goa beaches.
25. Betul Beach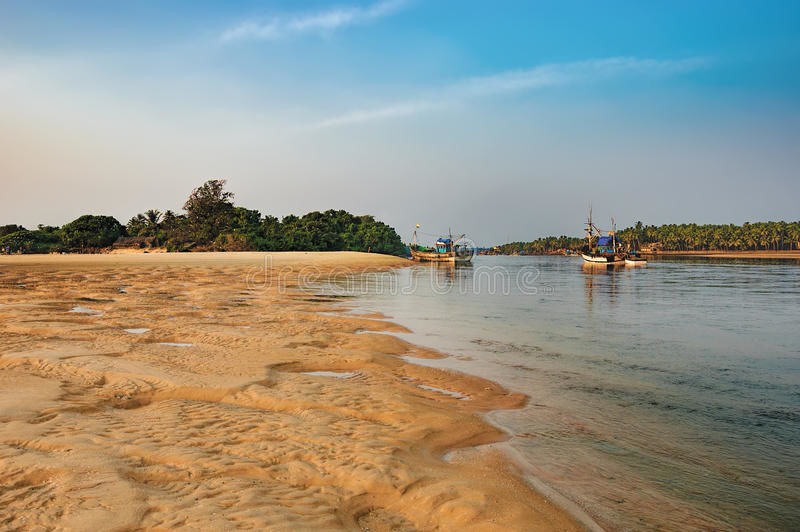 Providing a picture-perfect location, this rocky beach is an amalgamation of a lagoon, a river, a fort and an ocean giving true Goan essence. It's a quiet beach, ideal for people seeking solitude from their fast-moving life. A 17th-century old fort, a beautiful small lagoon, and a river make a picturesque view.
26. Cabo De Rama Beach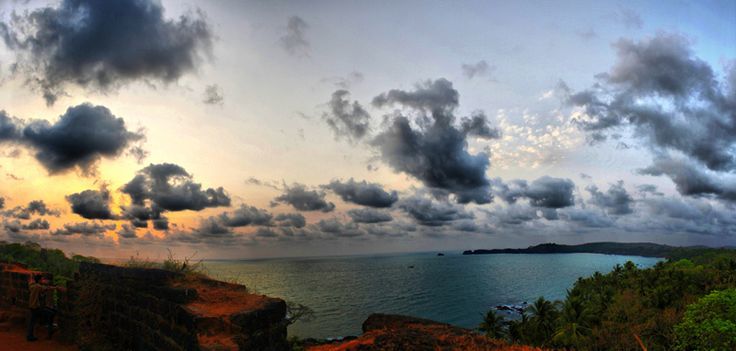 One of the most beautiful beaches of Goa, this beach provides a picture-perfect view from Cabo de Rama fort. Though a little trekking is required to reach here, every step is worth viewing this splendid beauty. Cabo de Rama is a show stopper as it offers a setting similar to a Bollywood song location. The remains of a 17th-century fort that overlooks the ocean and a rocky plateau that opens up to the beautiful Arabian sea is a sight to behold.
27. Cola Beach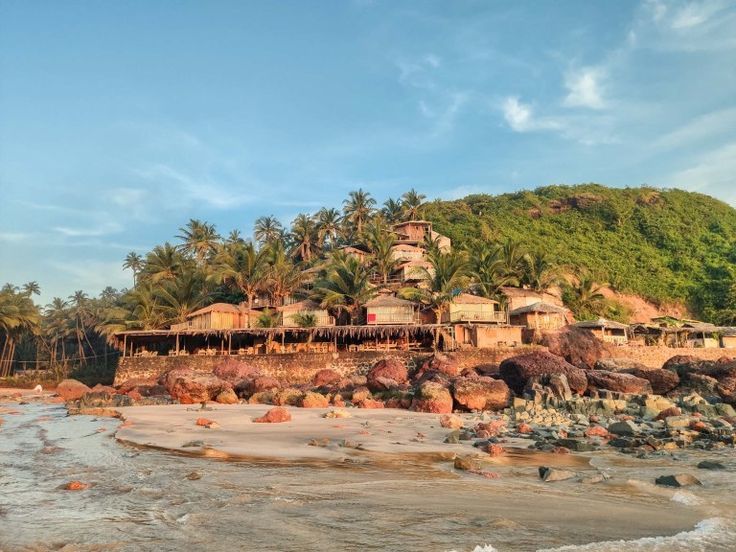 Some pristine places are difficult to reach. Cola beach is pristine and beautiful, hence it both difficult to find and even difficult to reach. But it is totally worth the effort you put in to reach here. You'll have to rent a motorbike or a car to get to this beach, but it'll be well worth it. Cola beach is still a lesser-known beach in Goa. However, its USP is that you can stand on the beach and have the gorgeous Arabian Sea roaring on one side while a serene lagoon sits quietly on its other side.Some pristine places are difficult to reach. Cola beach is pristine and beautiful, hence it both difficult to find and even difficult to reach. But it is totally worth the effort you put in to reach here. You'll have to rent a motorbike or a car to get to this beach, but it'll be well worth it. Cola beach is still a lesser-known beach in Goa. However, its USP is that you can stand on the beach and have the gorgeous Arabian Sea roaring on one side while a serene lagoon sits quietly on its other side.
28. Agonda Beach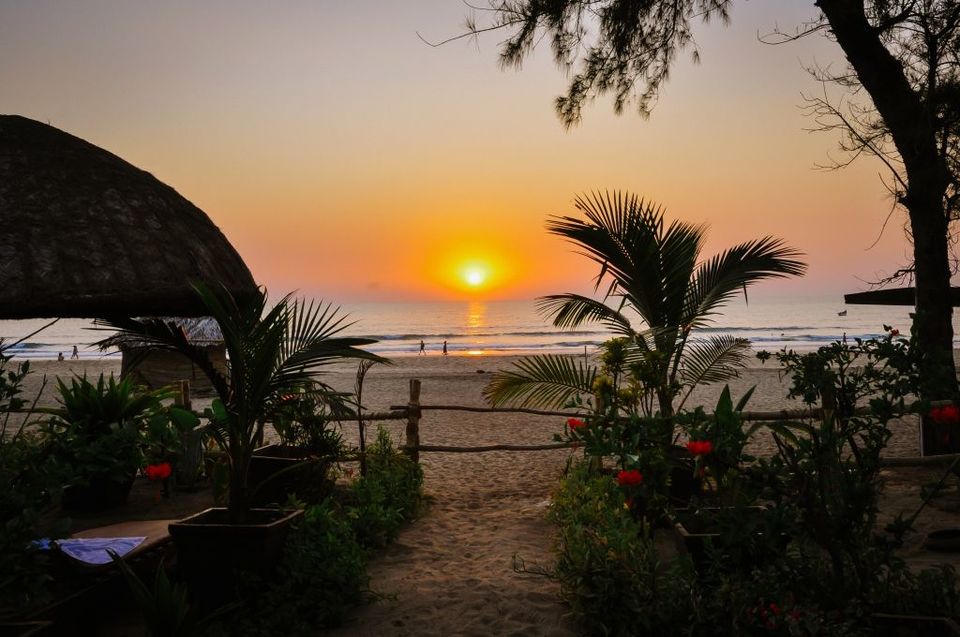 Agonda Beach isn't as off-the-radar as other beaches in South Goa, but it's popularity is nowhere close to Baga and Calangute. You'll find all kinds of beach pubs and eateries here. The choppy waves makes the sea a tad uncomfortable for a swim, but the romantic setting makes it lovely for walks and time on the sand.
29. Honeymoon Beach
A beautiful and serene hidden beach between Agonda and Palolem requires either a tough trek or hiring a boat from Agonda or Palolem. Though a small beach, no other beach can beat this in its quaintness.
30. Butterfly Beach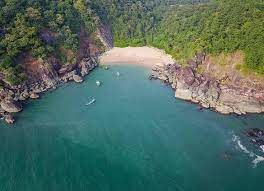 Situated 37 kilometers away from Margao, towards the north of Palolem beach is this hidden gem with a beautiful name. Butterfly beach has a small stretch and is totally unexplored by tourists, which makes it a private spot for couples to access. Since the beach lies amidst a dense forest, there's no accessibility through roads. But, there's an option of renting a short boat ride from Palolem or Agonda to get here.
31. Palolem Beach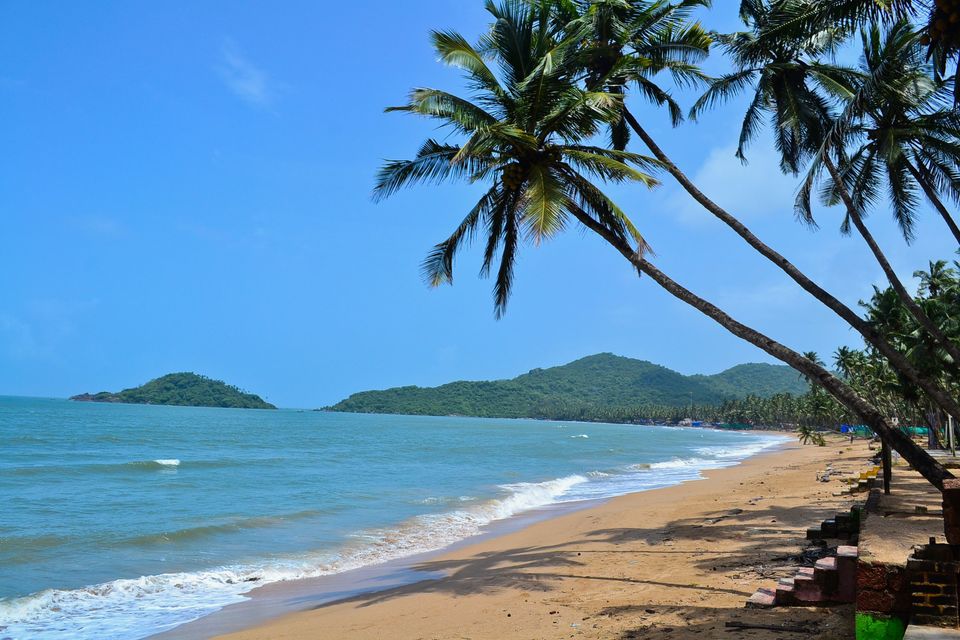 Justifiably tagged as the ' Paradise Beach', Palolem is one of the best beaches in Goa. Because the beach is not extravagant in terms of size, it is easy to explore on foot. However, mopeds and bicycles are available for hire on the main street. It offers both relaxation and adventure. This is one hell of a gorgeous Goa beach to witness the most surreal sunsets. It exemplifies a long stretch of white sand coast that is surrounded by lush palm groves. Silent night parties are often hosted on the beach, maintaining its tranquility and helping it rank high in the list of best beaches in Goa.
32. Patnem Beach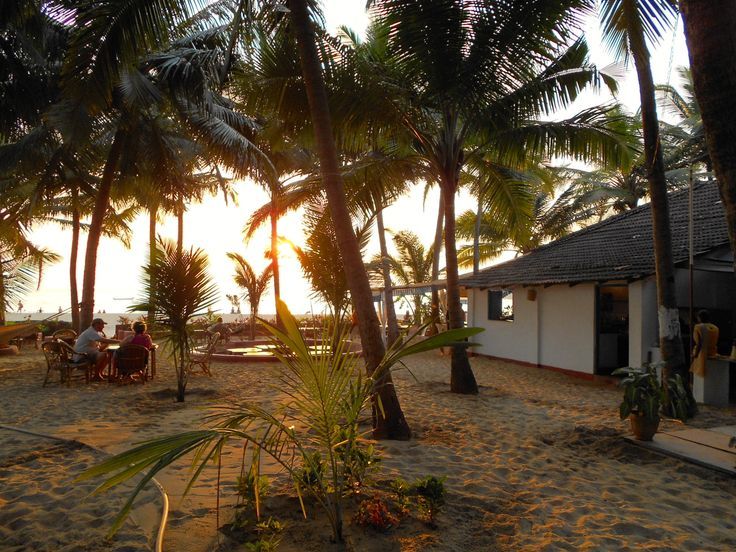 Situated between Palolem and Talpona beaches, the access to this beach is difficult. The shore with scattered stones and pebbles provide this a unique and incomparable beauty. If the much peaceful Palolem beach does not entice you to its tranquility, I'm sure Patnem Beach is where you need to be. An ethereal beach and a much quieter alternative to what others consider to be the best Goa beaches.
33. Galgibaga Beach
This secluded beach is a nesting sight for the endangered Olive Ridley Turtles and hence no commercial activities are allowed here, making this beach a haven for all those seeking a perfect time, aloof from the entire world. The beach itself is a pristine stretch of golden brown sand, fringed with coconut palms. This is one of many peoples favorite Goa beach.
34. Polem Beach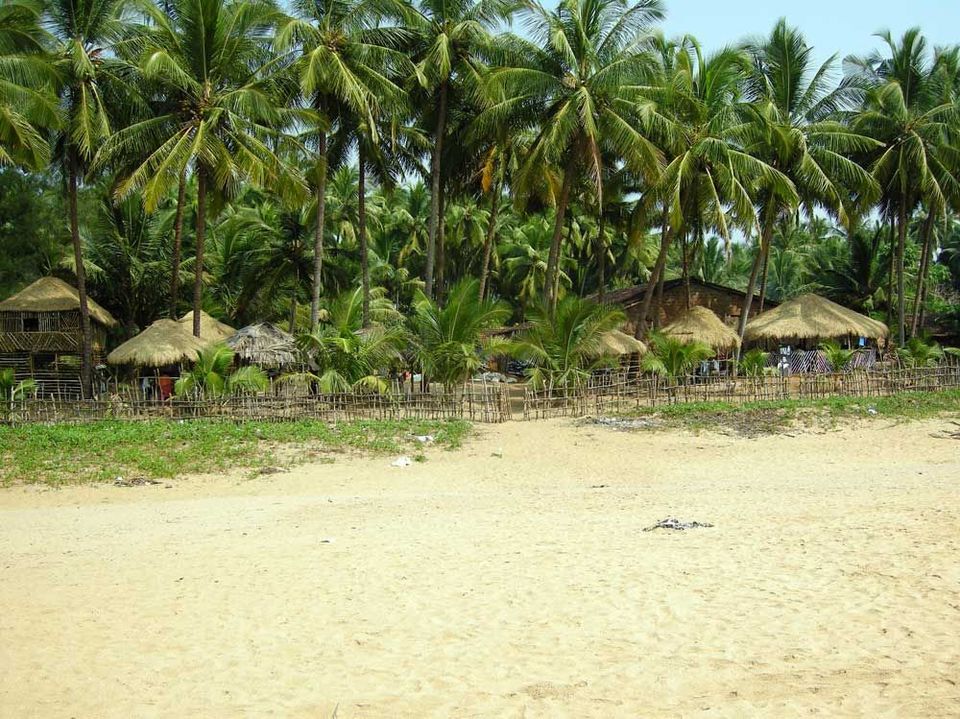 The southernmost among Goa beaches, a secluded mesmerizing, 700 m long stretch of glittering sand by the side of vast blue expanse of water, this beach is the place from where the coastline of Karnataka starts and that of Goa ends. It is a perfect place for swimming and sunbathing and just the ideal place to spend some time with oneself.
35. Talpona Beach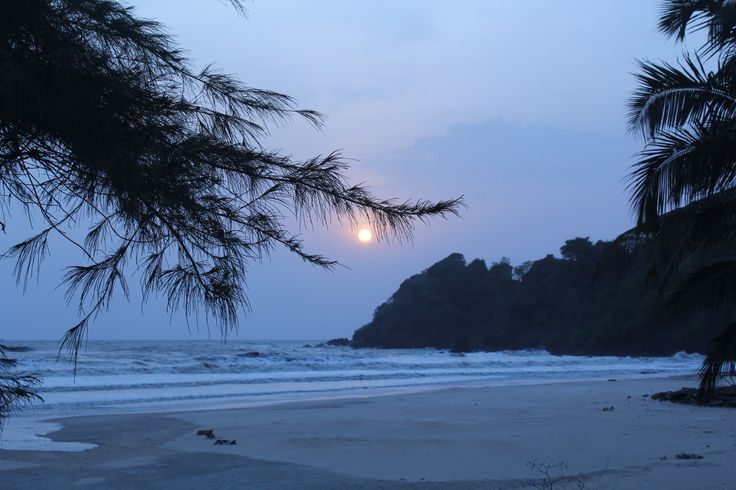 Best known to be a peaceful escapade, this Goa beach is clean, secluded and is known for its perfect sunrises. However, the sunset here is equally bewitching.
36. Hollant Beach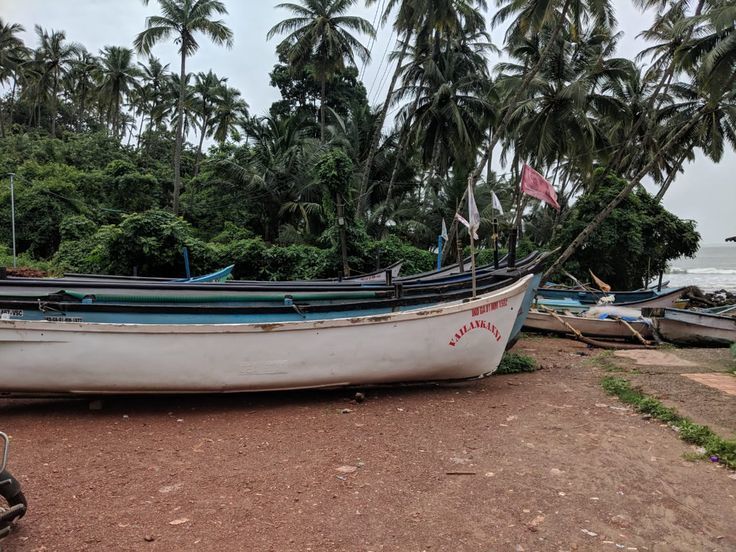 Best known for its crystal clear waters and a stunning shoreline, this Goa beach is perfect to for kayaking and scuba diving. So carry your swimwear and dip in the crystal clear waters for the perfect tan.
37. Kakolem Beach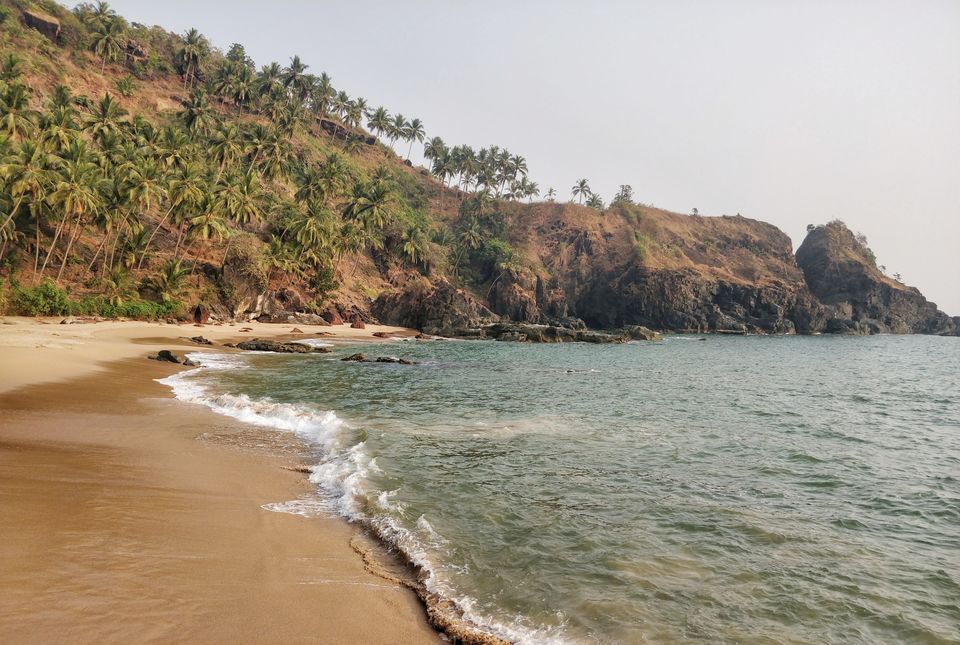 Also known as the tiger beach, this is one of the many hidden Goa beaches. There are no resorts in and around this beach, so it is perfect for a quick visit by the sunset or early sunrise.
38. Utorda Beach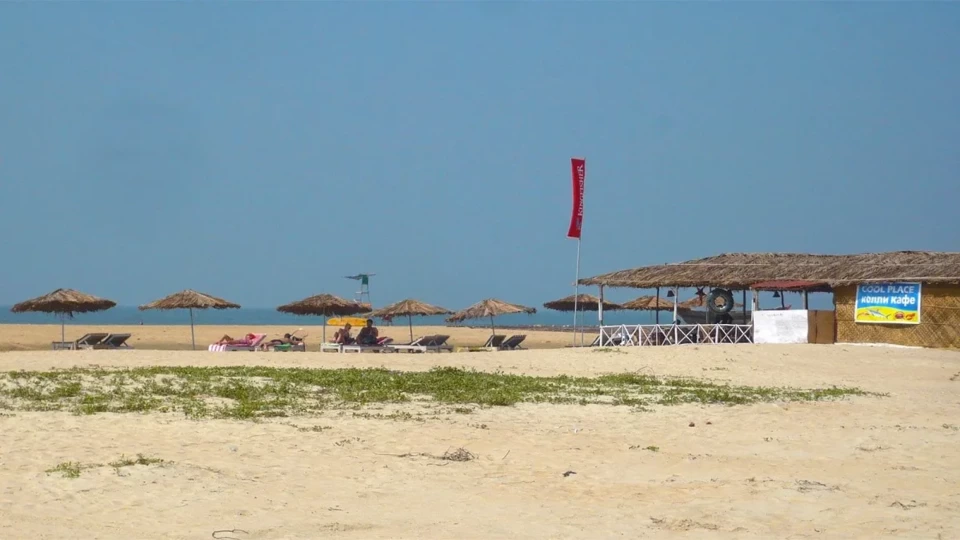 Perfect for a family outing, thanks to some of the resorts and shacks available at this beach. This is a hotspot for some family picnics in hideout.
39. Velsao Beach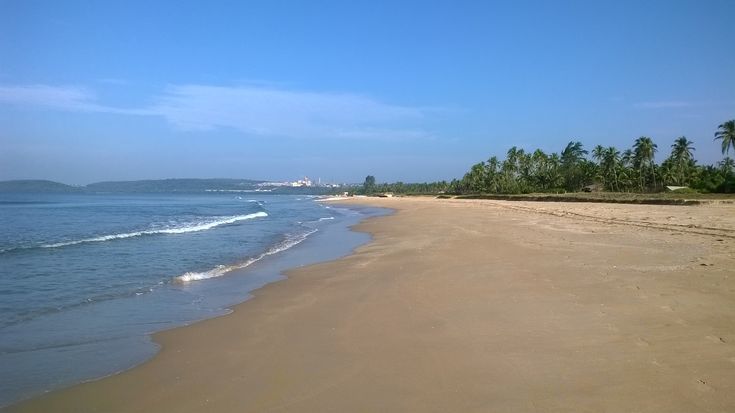 Velsao beach is also closer to airport and is famous for white sand, star fish and coconut trees making a serene surrounding.
40. Cansaulim Beach
An extension of Velsao beach, Cansaulim beach is quiet, calm and clean with white sand and palm trees.
41. Arossim Beach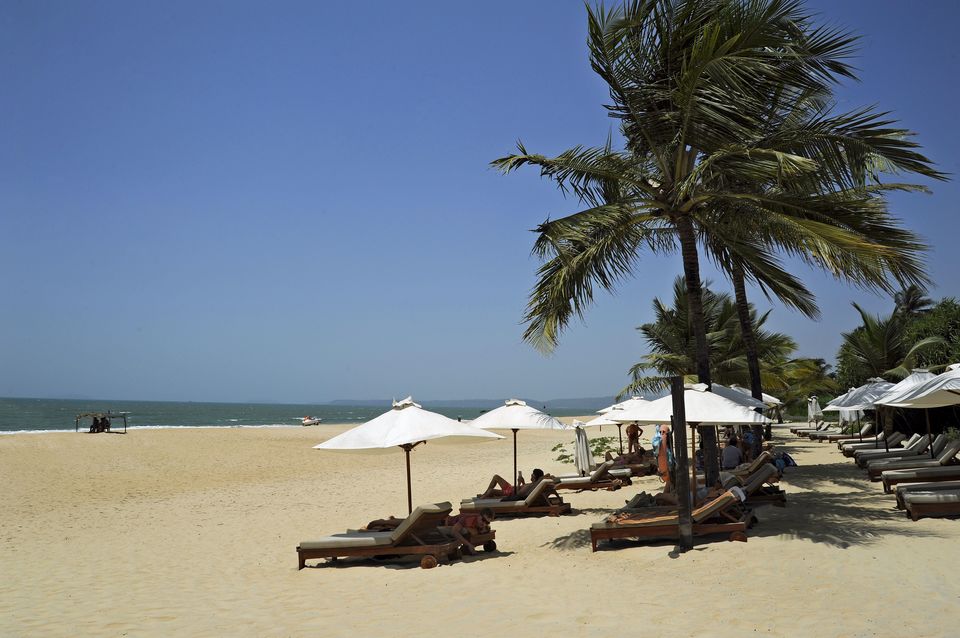 This beach is famous for occurrence of Star fish and jelly fish.
42. Betalbatim Beach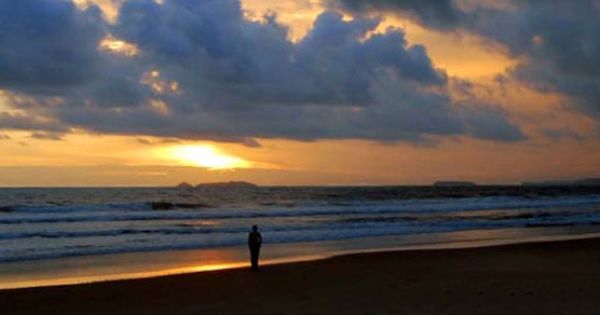 Another beautiful beach of Goa with long stretch of sand is still less explored than Colva and Majorda beach.
43. Varca Beach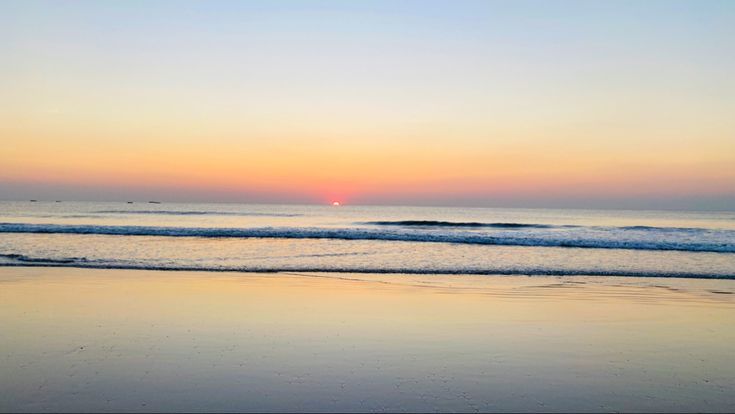 This south Goa beach is better than Colva beach for people searching for solitude and serenity.
44. Cavalossim Beach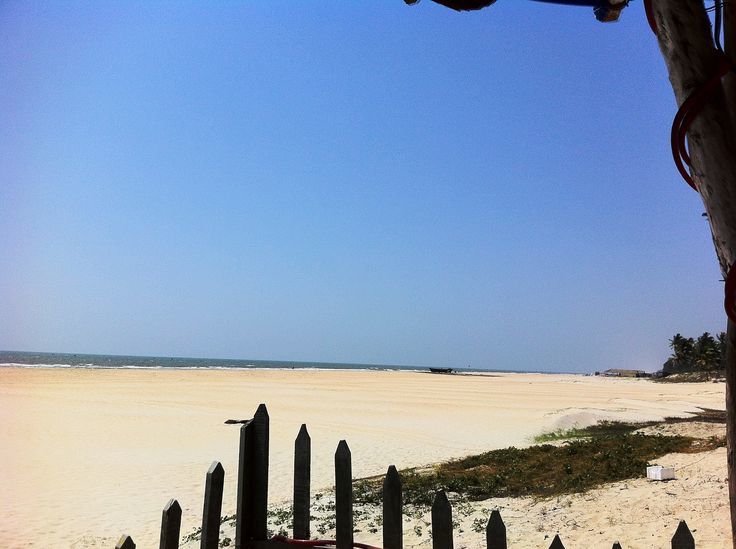 Situated between Sal River and Arabian Sea, this beach is famous for dolphin spotting trips, shacks and lava rocks.
45. Mobor Beach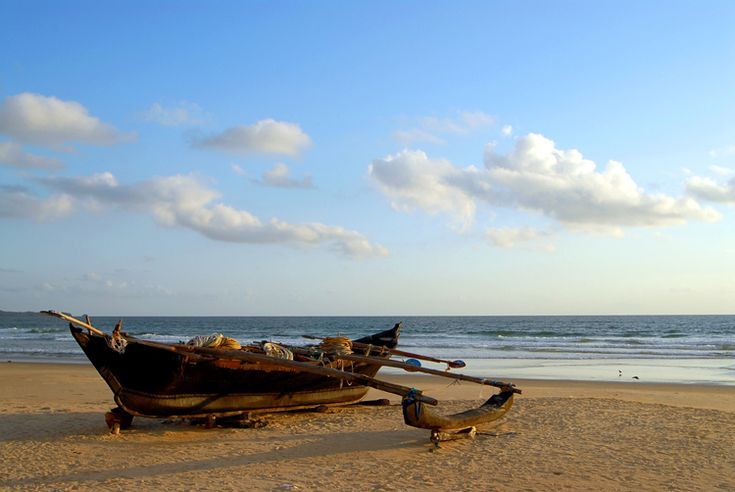 This beach has started getting popularity recently. Long stretch of clear sand and water sports attracts the tourists but still remains not much crowded.
The beauty of South and North Goa beaches are unparalleled with each beach having its own charm and charisma. Though most of the North Goa beaches are famous for water sports and hosting parties, South Goa beaches are more scheduled and serene. Whether you are an adrenaline junkie or a solitude seeker, Goa has got so much to offer to each and every kind of traveler.
Goa is famous for its magnificent coastline which attracts thousands of tourists every year. These best beaches in Goa are great to unwind and enjoy nature. Go and discover Goa in your own essence! And sometimes, they say Goa's much more than beaches.
Know of any other place that deserves to be in the list of best beaches in Goa? Comment your answers below!
Check out my Instagram profile here
If you liked the article, share the love <3
Ready to travel for free? Earn credits and redeem them on Tripoto's weekend getaways, hotel stays and vacation packages.